ALOHA AND WELCOME TO PARADISE
⇷☓⇸
So, you're heading to Hawaii! It is honestly one of the most beautiful places on Earth!
Now it may not be one of the kindest either to your wallet and credit card, however, do not fear! There are plenty of things to do there that are free/cheap and also incredible! Whether you are looking for a break break, a hiking trip, helicopter tours or surfing the huge waves this is the place for you!
Here are my top 10 fun things to do in Hawaii:
1. Waikiki Beach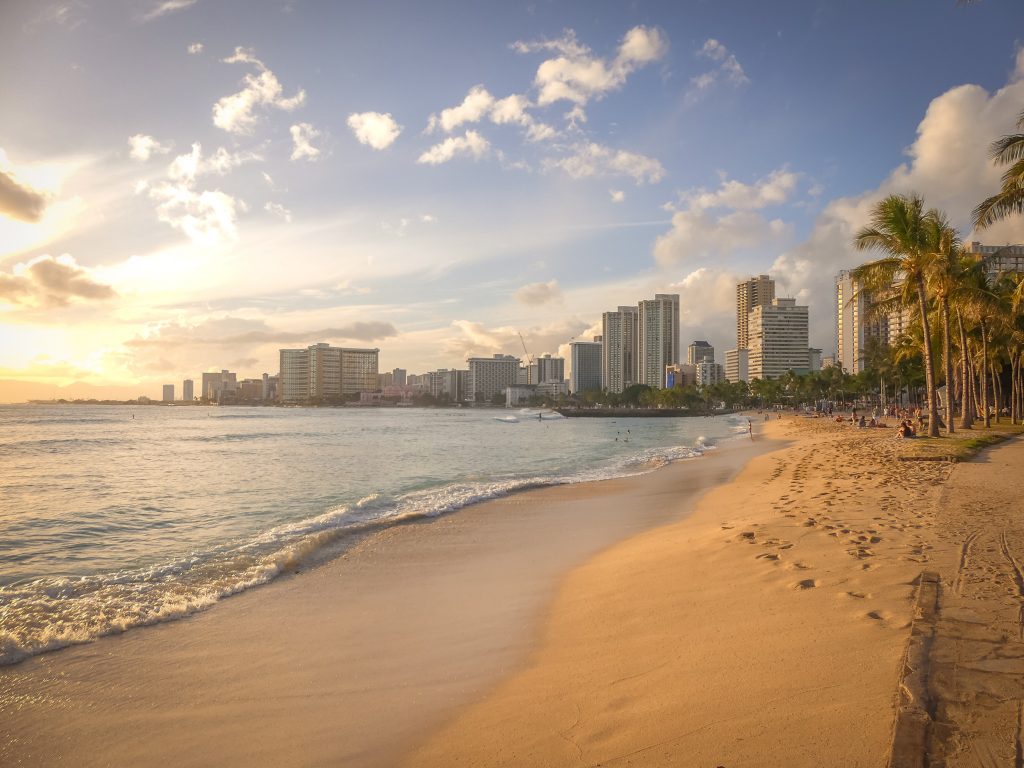 This is one of the main attractions in Hawaii. It is a hot spot for shoppers, surfers, foodies and sun seekers galore.
This beautiful stretch of golden sand meets remarkably clear blue sea making it a picturesque destination to visit. Lined by tall palm trees and high end luxury resorts, there is no shortage of shopping along this strip offering plenty of air conditioning if the heat gets too much.
Whilst you are there, try your hand at some water sports such as: surfing, body boarding, paddle boarding or snorkelling. Then at the end of the day, grab a drink and watch as the sunsets into an explosion of beautiful and vibrant colours.
2. Lanikai Beach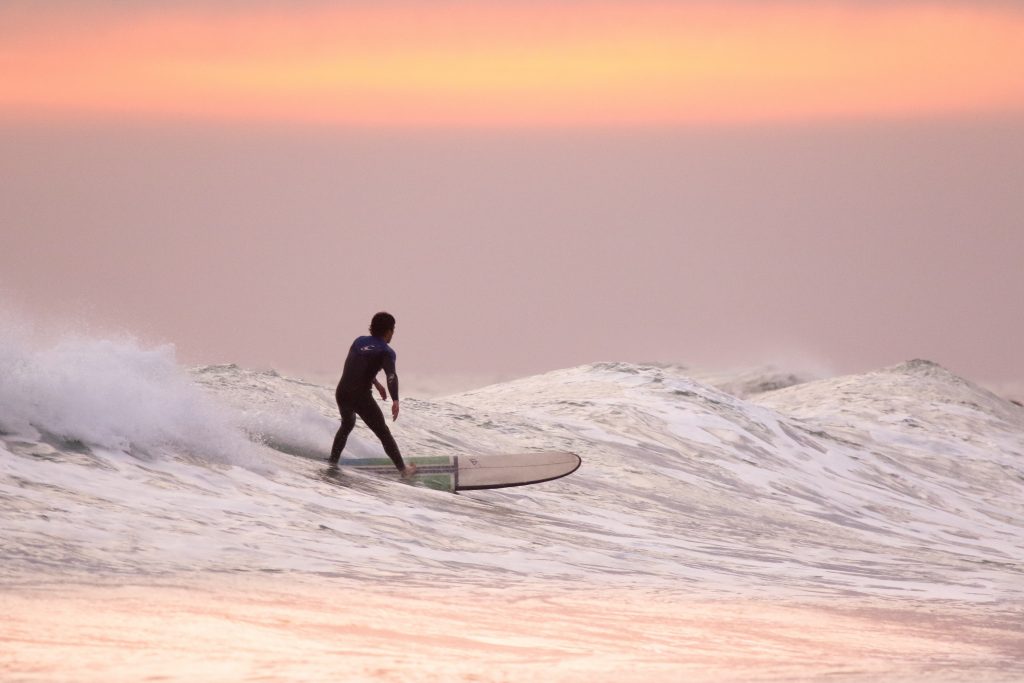 Found on the North Shore of Hawaii, this beach is a lot different to Waikiki in many ways.
With almost no surf whatsoever, the water is a lot calmer here, so leave the surfboards and body boards at home. Instead grab a kayak and paddle out to the twin islands for a closer look or a paddle board for a cruise in the afternoon sun. Whilst snorkelling isn't the best here, it's great for a dip in the ocean and have a relaxing break on the beach enjoying the Hawaiian vibes around you.
There are no facilities or shops here as its situated in a more residential area, so be sure to take plenty of water and food with you. Parking can also be difficult so be sure to arrive early, or just keep circling the loop until you find a free spot – it's well worth it!
3. The Hoomaluhia Botanical Gardens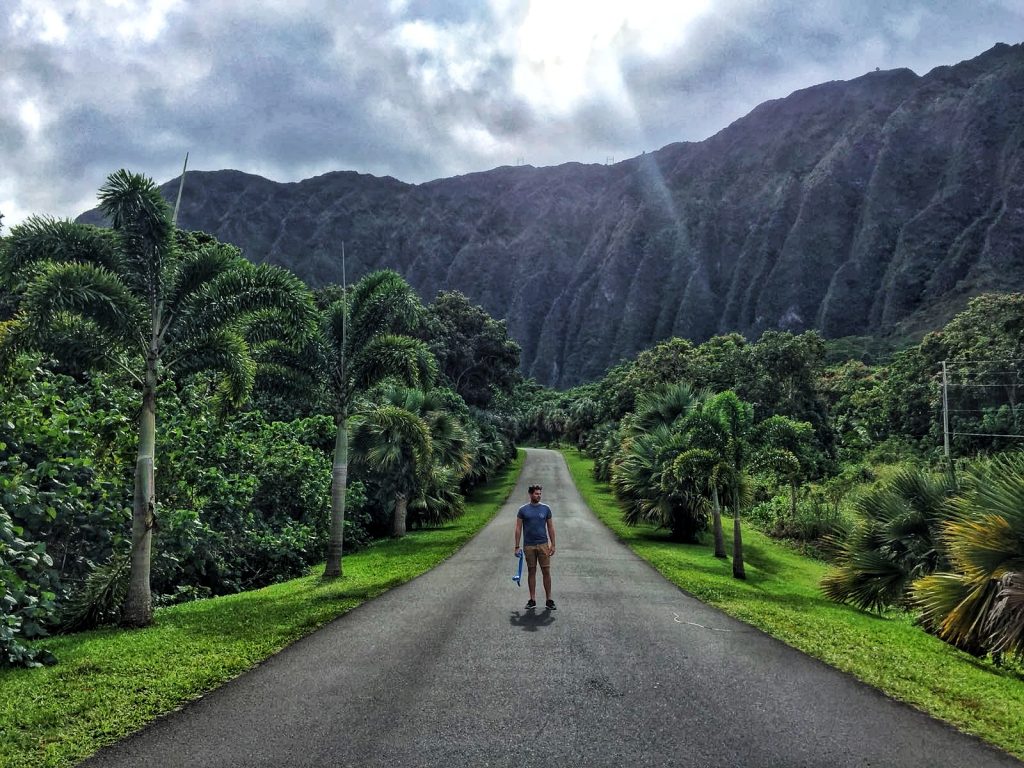 In Hawaiian, this 400-acre garden means 'to make a place of peace and tranquillity', which is suitably apt for what you will find nestled away here.
The gardens are divided into diverse geographical regions and are home to hundreds of plant species from the Philippines, Africa, Sri Lanka, India, Malaysia, Polynesia, amongst other places. Within this picturesque setting there is a beautiful 32-acre lake surrounded by mountains creating the most exotic landscape you will ever see.
Most notably made famous by Instagram lately, the initial road leading into the gardens makes for a fantastic photo setting.
4. Grab your board and go surfing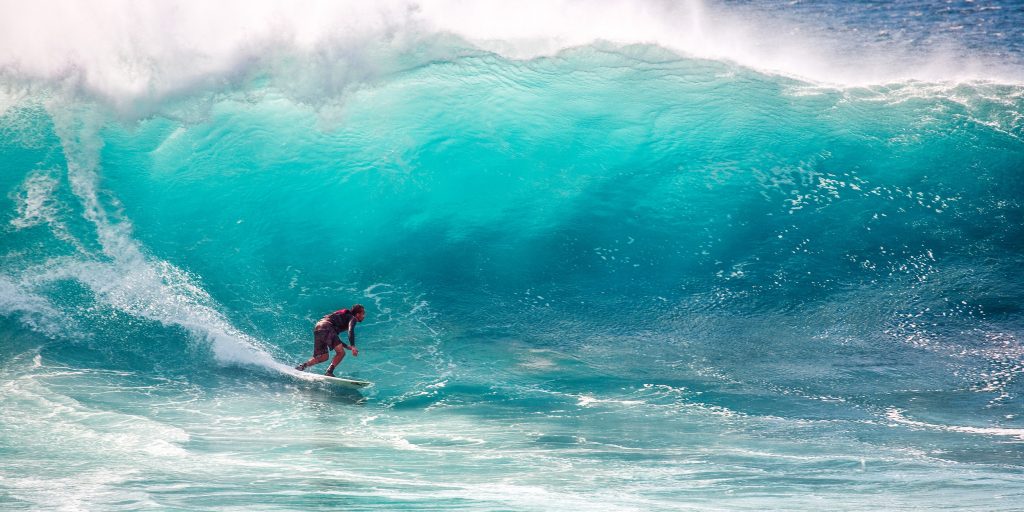 It goes without saying that Hawaii is one the most famous places in the world to go surfing, where the waves are taller than houses and some of the most epic competitions are held. Surfing was born in Hawaii and is very deeply interlaced with its history and culture.
For the more experienced surfer, nearly almost any beach on the island provides perfect swells and waves to test your skills further.
What if you're a beginner? Not to worry! There are plenty of places offering surf lessons that last around two hours and you will be up and riding the waves in no time.
5. Manoa Falls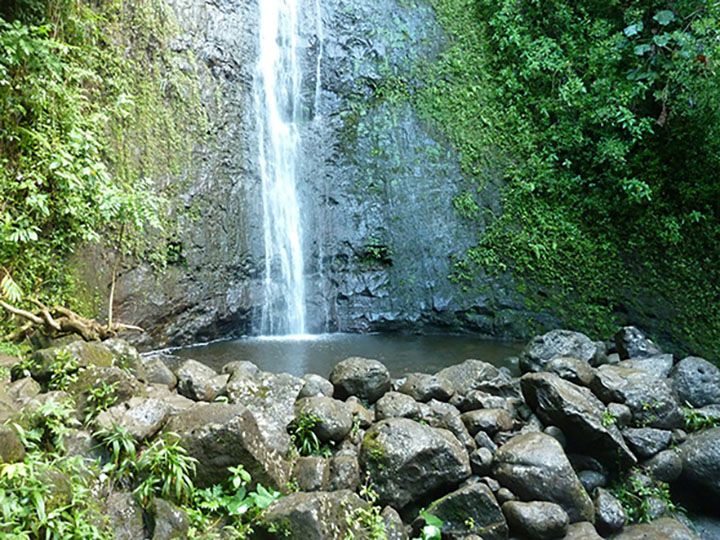 This is one of Hawaii's most accessible waterfalls, offering a gravel track, eliminating most mud and dirt as you make your way through a thin trail of dense bamboo jungle and eventually emerge at a towering waterfall.
The trek itself will remind you of Jurassic Park, and rightly so because some of the scenes were shot right in this area, along with J.J.Abrams TV Show Lost. The hike itself will take around thirty minutes if the conditions are good, and unfortunately you can no longer swim in the pool as a rockslide pushed lots of boulders into the water making it impossible to swim in.
6. Sunset Beach Park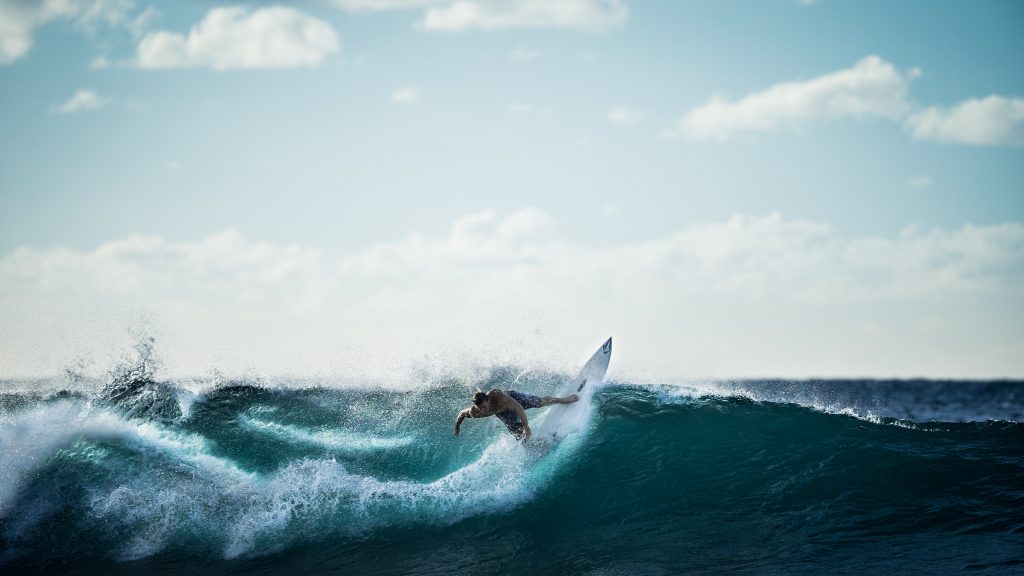 This is located on the North Shore of the island; which is one of Oahu's finest beaches for swimming and snorkelling during the summer when the water is usually calm. It offers plenty of marine life to explore and some spectacular diving too.
During the winter the beach is a world-famous surfing spot, home to internationally renowned surfing contests. This is when the waves can reach 30 feet or more, which makes Sunset Beach a real surfer's paradise. Not only that but the sunsets here are out of this world and well worth the wait after a hard day of surfing or chilling on the beach enjoying a good book.
7. Visit the USS Arizona National Memorial in Pearl Harbour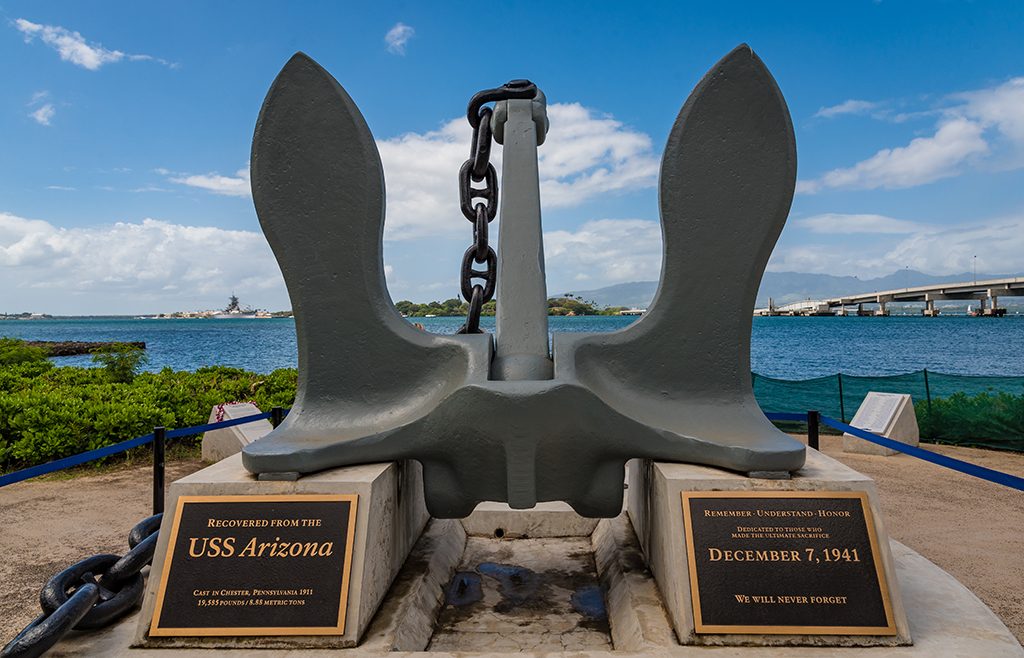 Most notably remembered due to Ben Affleck and Matt Damon's roles in the Pearl Harbour film, this is a destination which you need to visit. In 1941 the attack on the American Navy brought the United States into World War Two and ultimately became one of the most devastating assaults to ever hit Hawaii.
Standing tall at Pearl Harbour the memorial straddles the wreckage of a ship and is a must see for anyone inquisitive into the history behind this incident. It is a truly moving and heart-wrenching place hearing about the heroes the bravery that occurred here on the 7th December.
Be sure to grab your camera and snap some photos with the kissing couple statue too!
8. Snorkelling at Hanauma Bay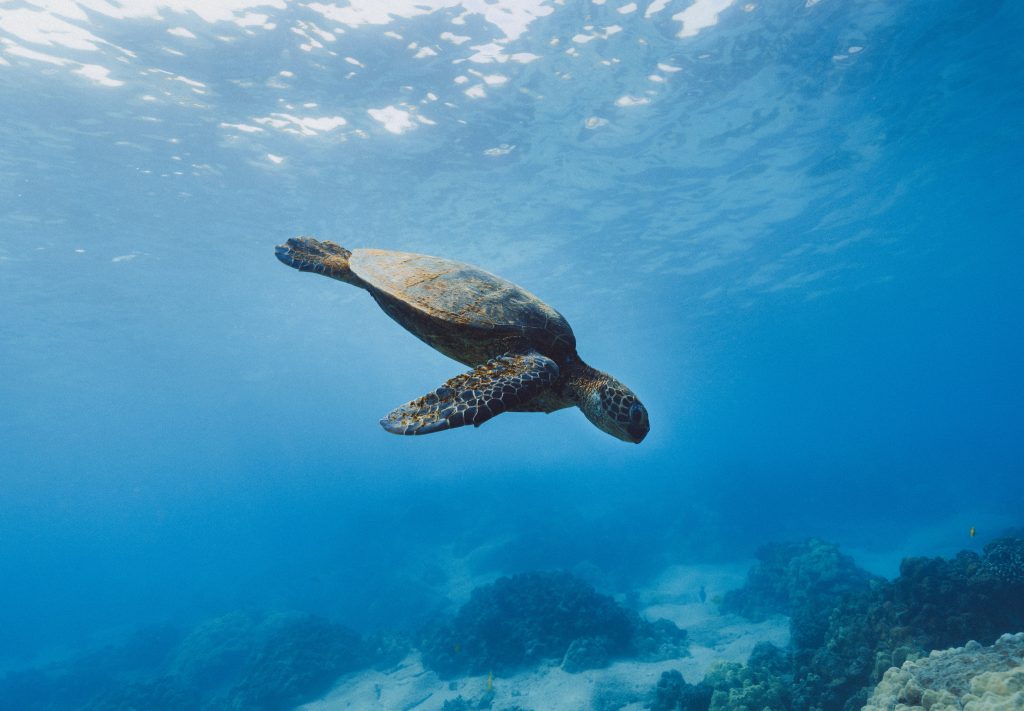 As the trend is with Hawaii, the water is crystal clear blue, with an abundance of marine life waiting to be found and observed. Hanauma Bay provides some of the best snorkelling on the island which is formed within a volcanic cone.
Today Hanauma Bay offers a pristine marine and bountiful ecosystem. The beach and surrounding natural park get their name from two Hawaiian words: 'Hana' which means bay and 'Uma' which means curved.
There are over three hundred different species of Hawaiian fish that live in these waters and amongst them you will also see sea turtles. There is a small fee of $7.50 USD, but it's a small price to pay to enjoy this beautiful bay.
9. Explore Honolulu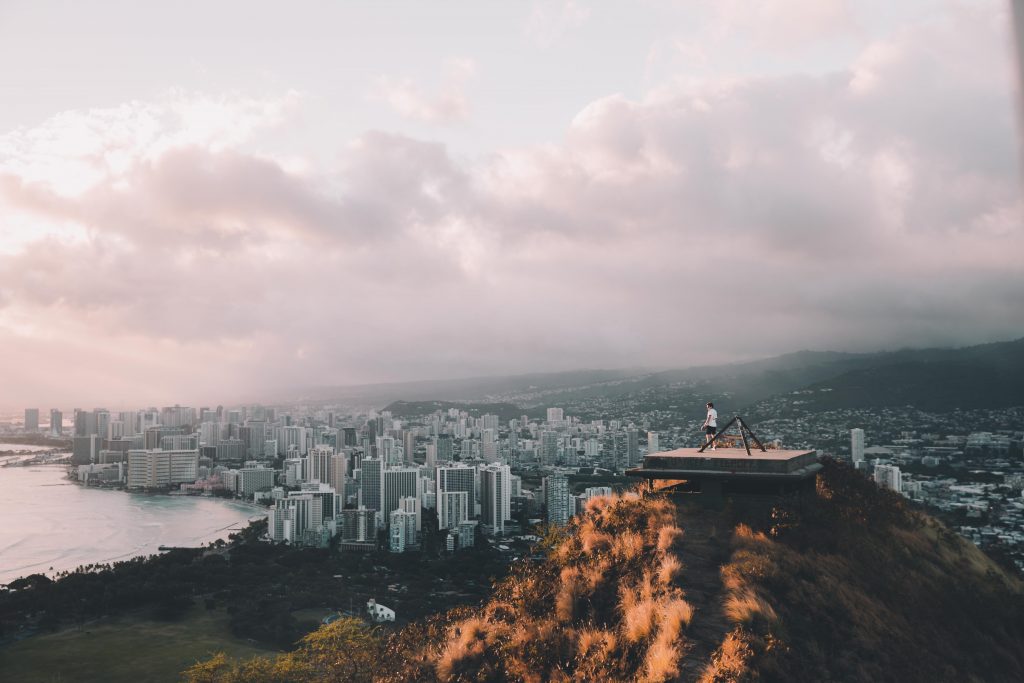 This is the main hub of Hawaii, where Asian, American and Hawaiian come together gracefully to create one of the most fascinating and intriguing places you could ever visit.
The food is exceptionally delicious and you can't leave here without trying some authentic Poke bowls. With plenty of shopping centres, beautiful beaches, marvellous surf and enough restaurants and bars to keep you busy for weeks, Honolulu will be sure to keep you entertained.
Some of my favourite shops here to explore are Abercrombie & Fitch, Urban Outfitters and Hollister to name a few which have great essentials to stock up on.
10. Try some local Shave Ice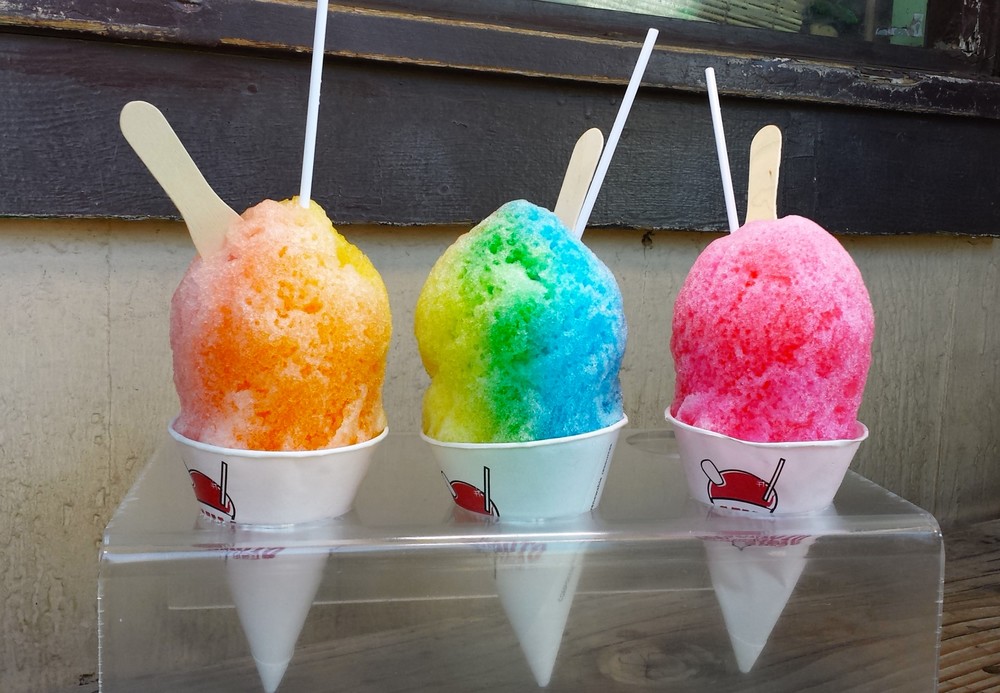 There is one thing you will notice whilst on any of the islands and that is a popular food attraction called 'Shave Ice'. If you are a foodie, or just like eating food anyway, it is definitely worth trying one of these delicious treats. It's kind of like going to New York and not having a pretzel or a corndog.
It is essentially just ice with added flavours of your choice and different toppings such as gummy bears, coconut and plenty more yummy treats. Some of the best places to go and try it are Matsumoto Shave Ice, Waiola Shave Ice and Shimazu.