Aloha! And Welcome to Hawaii!
⇷☓⇸
Famously known as America's tropical paradise, Oahu (Honolulu and Waikiki) has plenty of beautiful beaches, amazing jungles, monstrous waterfalls, excellent diving, and world-class waves for surfing. Hawaii is a great destination for honeymooners, surfers, and families.
While not thought of as a budget destination, there are plenty of budget options for people to choose from once you leave those resorts on Waikiki beach!
These are my Top 10 things to do in Oahu:
1. Climb Diamond Head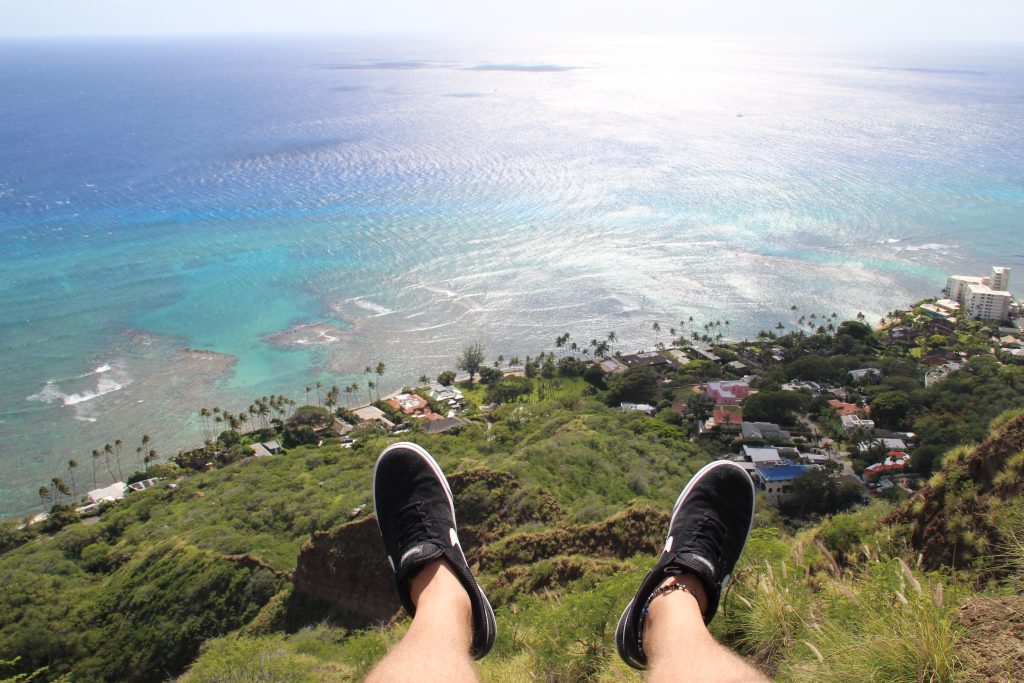 Located pretty closely to Waikiki beach is an excellent hike and an even better view point (760ft high), from which you can see the whole of Waikiki and Honolulu. Not only do you ascend the mountain side, but it also takes you through a tunnel and up some family steep stairs to an old bunker type facility where you can climb on top of and get those awesome photos! The walk itself only takes between 40-60 minutes, and is a relatively easy climb.
Check out my Hawaii video here
2. Revisit and experience Pearl Harbour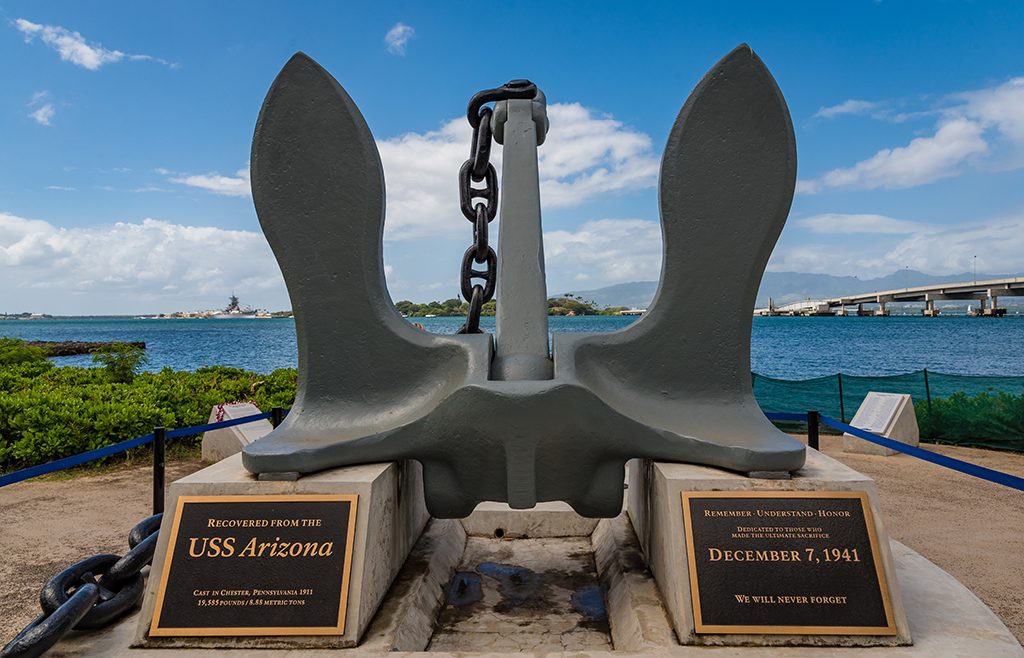 When you visit Hawaii, you are almost compelled to visit this war memorial and cant help but think of Matt Daemon and Ben Affleck fighting in WW2. Such an engrained piece of history cant be missed and it it a fantastic way to come face to face with the horror and destruction that happened on 7th December 1941.
If you're a history buff or just love learning about new things this is definitely worth your while.
3. Sun yourself at Waikiki Beach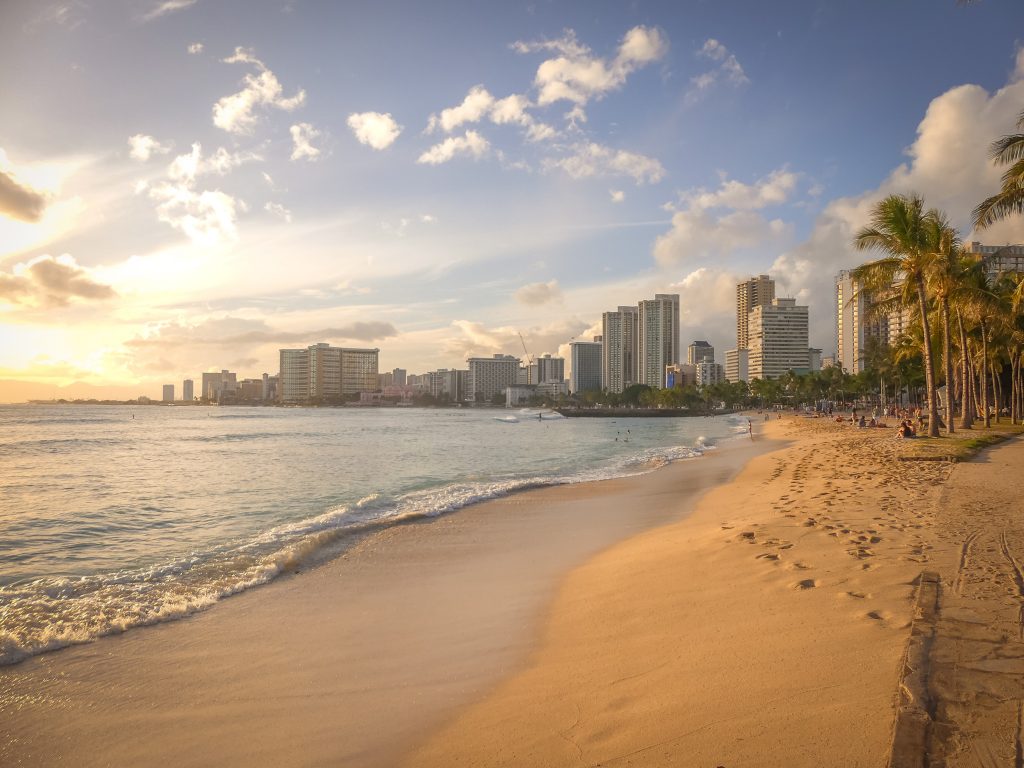 Whilst visiting this lovely island you cant not spend a day at this popular and busy but beautiful beach in Waikiki. With numerous water sports available such as body boarding, surfing and paddle boarding it will keep even the most adventurous busy. If that isn't quite up your street then the sand is perfect for a day of sunbathing and tanning, with plenty of shops close by to keep you occupied too.
Be sure to catch the sunset here!
4. Take a dip at Lanikai Beach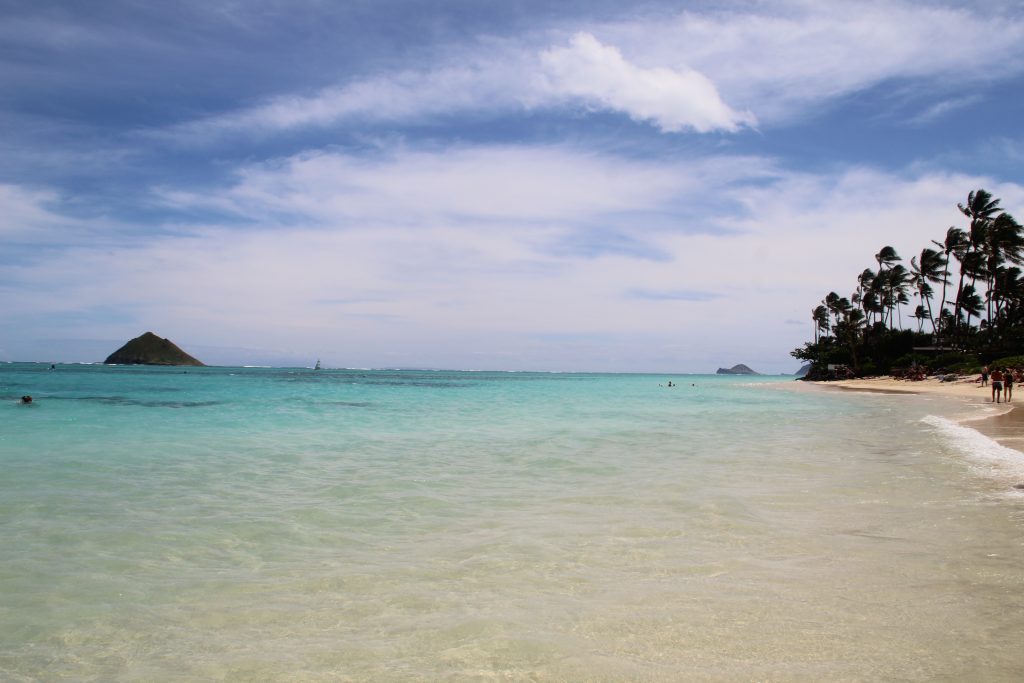 This beach is a 'must visit', albeit another busy destination it is worth a day sunbathing and enjoying the super blue water. The water here is a lot calmer and therefore ideal for kayaking and paddle boarding. Be sure to take plenty of water and food as there are no shops close by.
Parking can also be a bit difficult but possible.
5. Drive the coastline from Waikiki to Lanikai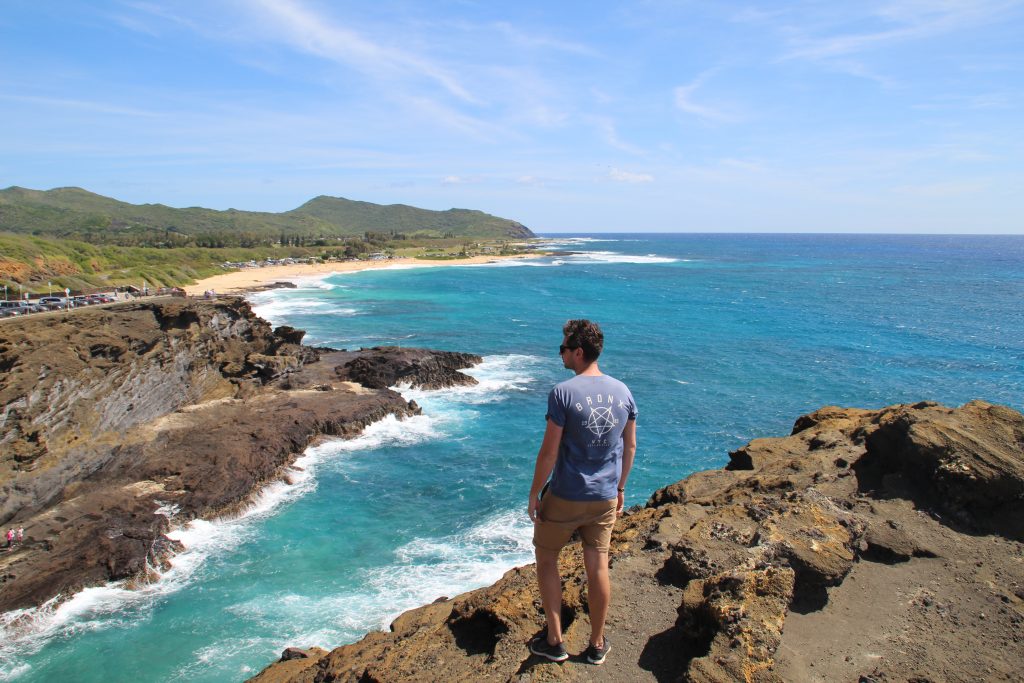 Once on the island it is pretty important you have your own wheels to fully explore its endless beauty and to have the flexibility to go wherever you want and not be tied to tourist trips. One of the best road trips is to go from Waikiki to Lanikai. This offers miles and miles of stunning coastline, breathtaking hidden beaches, blow holes, hikes, view points and unique places to eat.
Be sure to check out Halona blow hole, Koko Head trek, Waimanalo Beach and any poke bowl food joints.
6. Experience the Botanical Gardens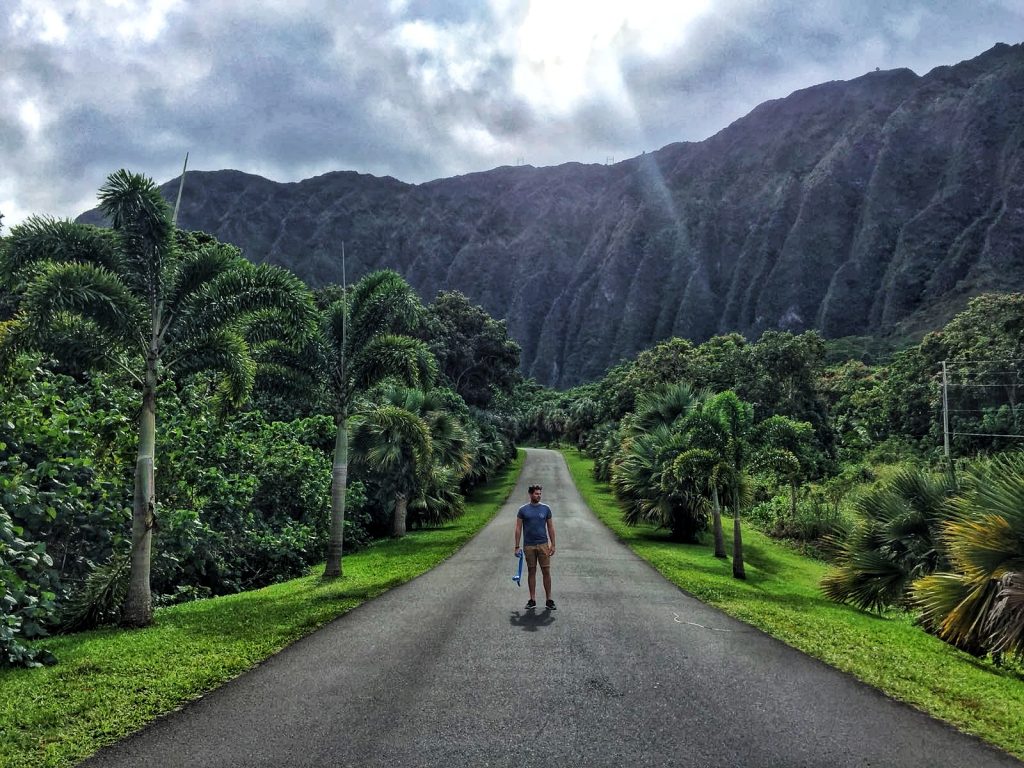 This has quickly become one of the most popular destinations in Oahu, mostly through Instagram and quite rightly so. The Botanical Gardens are so naturally beautiful it would be crazy not to visit. With so much exotic wildlife on the island, you can explore it first hand with plenty of information to keep you intrigued for a life time.
Surrounded by majestic mountains and bright green palm trees, its the perfect place for a photo too as you gaze and take it all in.
Get in early though as they close the gates at 4pm.
7. Climb the Stairway to Heaven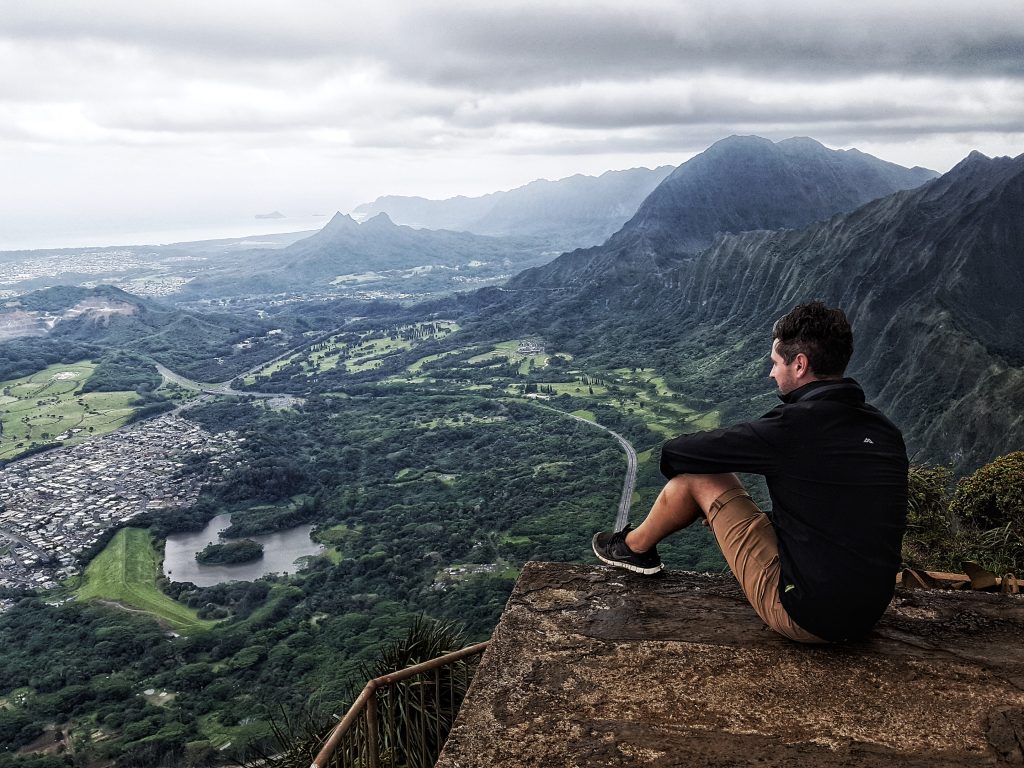 One of the most notorious places to visit on Oahu, primarily because its mostly illegal and comes with a $1000 fine and possible imprisonment if caught on the stairs themselves. Now whilst that may put a lot of people off I researched it and found that there is a 'legal' route up the back that isn't an offical trail but gets you to the top nonetheless.
This trek takes around 7 hours return and is mostly through dense jungle and up sheer slopes with the use of rope and some rock climbing. Considered an expert hike it is easily doable.
Just be sure that the weather will be good, with low wind and go prepared with water and food to last you. Once at the top it has fantastic 360 views which are just out of this world and you get to explore the steps and old satellite bunker.
Check out my guide on how to climb the Haiku Stairs here.
8. Visit one of the many huge shopping centres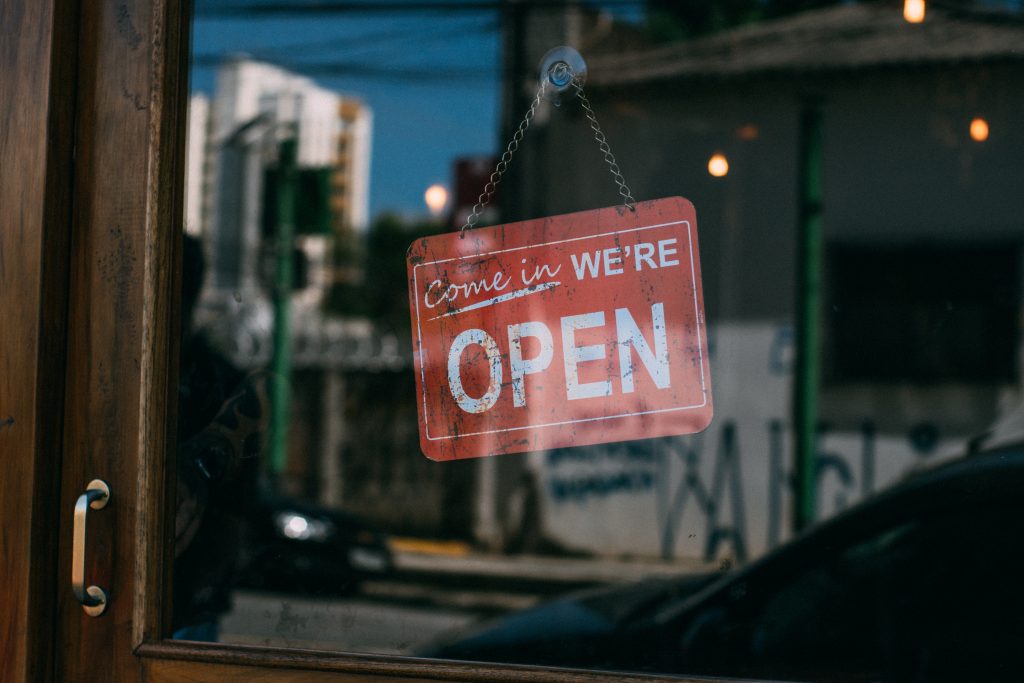 If you fancy a break from all the nature and water sports you can always spend a day or two cruising the huge shopping centre (or malls) with their hundreds of shops and low American prices. I visited Ala Moana centre where I couldn't help but spend a small fortune at Abercrombie & Fitch, Allsaints, American Eagle Outfitters and Hollister to name a few.
Not to mention the huge food court where you can find all your usual fast food culprits but also some native Hawaiian establishments too.
9. Learn to surf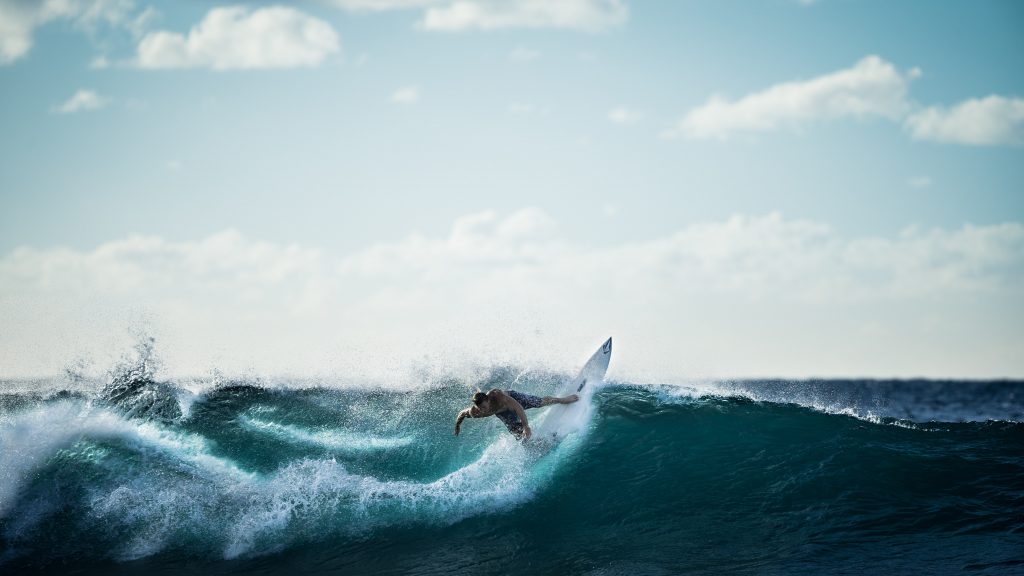 How can you not come to Hawaii and not surf? Even if you have never surfed before, there are so many places that can teach you and get you in the water in no time. Whats more satisfying than being able to say you have surfed the waves in Hawaii and get the photos to prove it? Living legend!
Worst comes to worst you can always grab a body board and have some fun on those huge waves.
10. Take a Helicopter ride over the island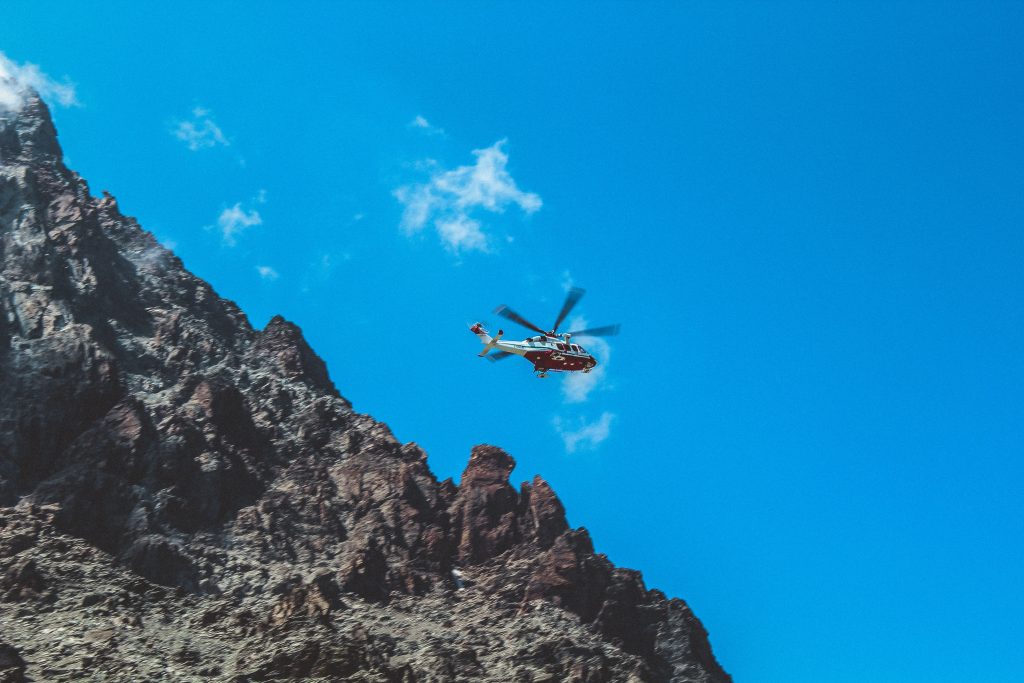 Finally, last but certainly not least, is to book a helicopter ride over the whole island and get a birds eye perspective. I would highly recommend doing 'doors off' which is a little bit more expensive but so worth it to be able to get some crystal clear photos and videos of the natural beauty below you.
Blue Hawaiian Helicopters are a reliable and fantastic experience of the picturesque Honolulu Harbour, Magic Island, Ala Moana Beach Park, the legendary vistas of Waikiki Beach, Diamond Head, and the unforgettable emotion of Pearl Harbor and the Arizona Memorial.