Everything you need to know whilst 'Down Under'
⇷☓⇸
Australia is one of the most popular and fun travel destinations in the world. It's known as a major backpacking, camping, road trip, and diving destination, but no matter your travel style, there is something to draw you here.
The country is filled with incredible natural beauty from The Grampians to the Outback, rainforests to pristine white sand beaches, and of course, the Great Barrier Reef. Sydney's Harbour Bridge and Opera House are iconic man-made wonders, and Melbourne's café culture will make you feel like you are in Europe. Coupled with world-class surfing, and it is no wonder people never leave.
There is always something new to find and explore which makes me love this country even more.
Typical Costs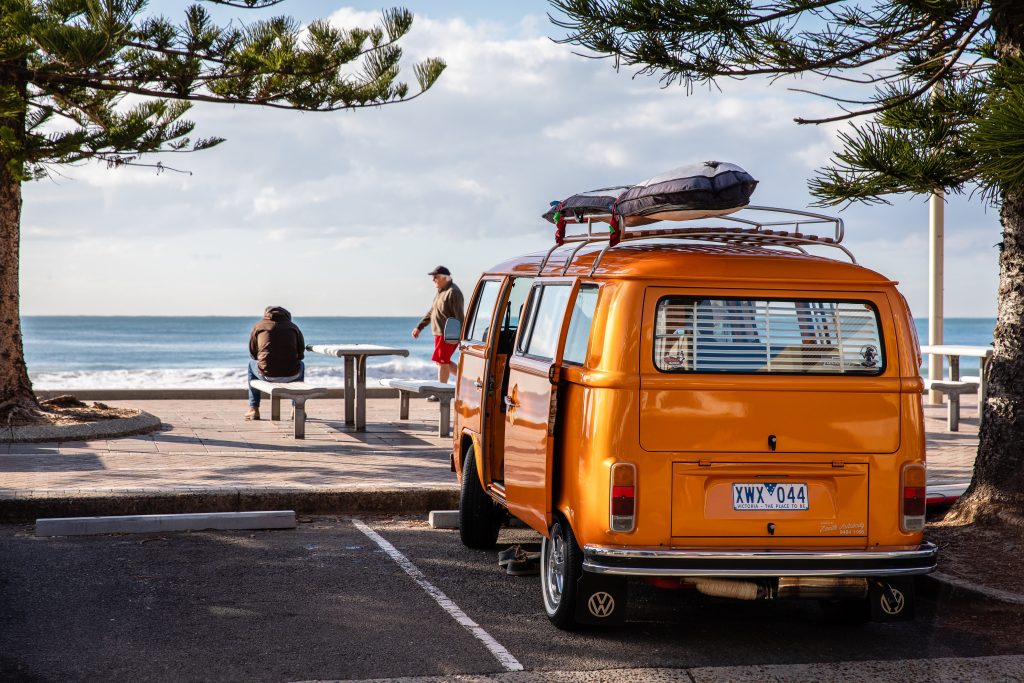 Accommodation – Hostels start at 20 AUD per night for a dorm room, though they get as high as 40 in the big coastal cities such as Melbourne and Sydney. Private rooms with a double bed and a shared bathroom in hostels range between 80-100 AUD per night. For budget hotels, you are looking to spend at least around 75-95 AUD for a double room, private bathroom, TV, and breakfast. Larger, chain hotels cost closer to 200 AUD. Camping costs between 15-30 AUD per night (cheaper if you bring your own tent, more expensive if you're parking an RV).
Food – Food isn't cheap in Australia. Most decent restaurant entrees cost at least 20 AUD . If you cook your meals, expect to pay 50 AUD per week for groceries that will include pasta, vegetables, chicken, and other basic foodstuffs. Grab and go places cost around 8-10 AUD for sandwiches. Fast food is around 15 AUD for a meal (burger, fries, soda). The best value food are the Asian and Indian restaurants where you can get a really filling meal for under $10 AUD! But don't forget with a little research you can always find those cheap deals. Seven Elevens do 1-3 dollar coffees which are actually pretty decent too.
Transportation – Local city trains and buses cost about 4 AUD. The easiest way to get around the country is via Greyhound or planes for long journeys. Passes begin at 145 AUD and go all the way to 3,000 AUD.  The most popular and cheapest way to travel is to drive yourself. Campervan rentals start at 60 AUD per day and can also double as places to sleep. Flying can work out pretty cheap if you look out for flash deals though Air Asia and Jet Star.
For city transport:
Melbourne: Grab a Myki card from any Seven Eleven (Cost $10) and then top up with desired amount and can be used on any tram, train and bus in the city.
Sydney: Grab a Optus card (see above).
Activities – Multi-day activities and tours are expensive, generally costing 400-540 AUD. Day trips will cost about 135-230 AUD. For example, a one-day trip to the Great Barrier Reef can cost 230 AUD while a two-night sailing trip around the Whitsunday Islands can cost upwards of 540 AUD. A three-day trip to Uluru from Alice Springs is around 480 AUD. Walking tours are around 50 AUD and day trips to wine regions are between 150-200 AUD. So save up for those big trips.
However it can work out cheap if you get a group of you, hire a car and do your own planned trips.
Money Saving Tips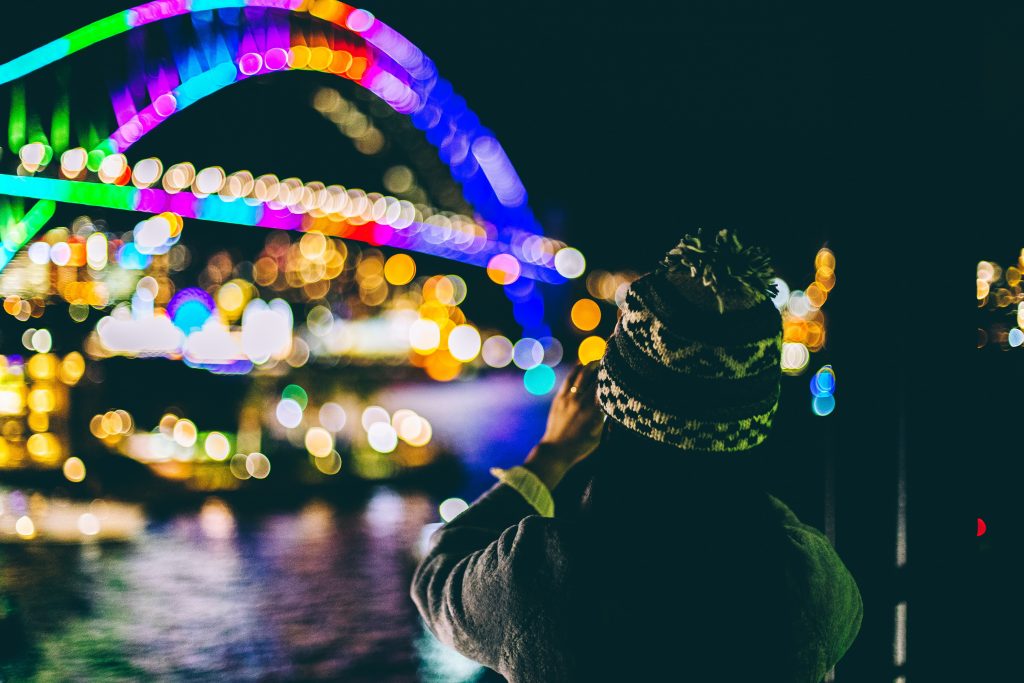 Get a phone plan —The telephone company Telstra has really improved their service and offers great phone packages that have great coverage throughout the country. Their call/text rates aren't that high either, so the credit will last you awhile. Vodafone has amazing deals (sometimes better) too but they have more limited coverage around the country.
Drink goon (box wine) —Goon is infamous on the Australian backpacker hostel trail. This cheap box of wine is the best way to drink, get a buzz, and save a lot of money at the same time. 4 liters typically costs 13 AUD (compared to a six pack of beer for the same price). Drink this before you go out and save on spending money at the bar (where it is about 10 AUD per drink).
Seek out free internet — The internet in Australia is painfully slow and expensive (just ask any Australian how they feel about this), but libraries and McDonalds have free Wi-Fi that you can use.
Book tours as a package —This country has a lot of exciting activities and tours that eat into any budget. Booking activities together through a hostel or tour agency will get you a discount and save you hundreds of dollars as a repeat customer.
Cook often —Again, eating out is not cheap. The best way to reduce your costs is to cook as many meals as possible. ALDI is the cheapest supermarket in the country, followed by Coles and then Woolworths (though sometimes you don't get a choice at which place you can shop it! Some small towns only have one).
Fill up your water bottle — The tap water is clean and safe to drink in Australia.  Cutting the 2-3 AUD for each bottle of water will reduce your daily spending.  Not buying bottles of water also good environmental impact too
Top 9 Things to See and Do in Australia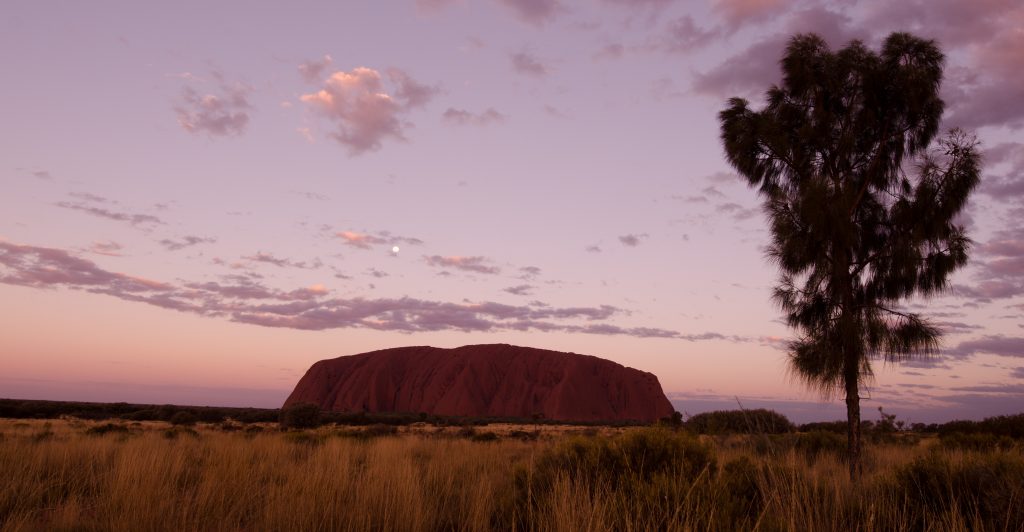 There is a lot to do in Australia and trying to list everything on a continent would be too difficult to do. Below are some of my favorite activities.
1. Dive the Great Barrier Reef — Find your very own Nemo in the Great Barrier Reef. There's a ton of marine life and beautiful coral here to explore—this is a must-do activity. Trips start around 180 AUD for the day. Even if you don't dive, you can still take a boat out to the reef and go snorkeling. Try to get on a boat that has a permit to go to dive sites a couple of hours from the shore so you can avoid the onslaught of other tourist boats and divers that inundate the shallower dive sites closer to shore.
2. Visit Uluru — Uluru (Ayer's Rock) is one of the best attractions in the country. Make sure you are there for both sunset and sunrise because both are equally as spectacular. It's a pretty breathtaking sight considering it's just a big rock! Also, make sure to visit the Aboriginal center nearby where you can learn about the local population.
3. Explore Melbourne's hidden treasures — Melbourne is much more relaxed than Sydney (and, personally, I like it a lot more). There are more cafes and restaurants with fewer clubs, crowds, and better music. This is the place to relax by the river, walk through the gigantic city gardens (all day and every day), eat amazing food (Melbourne is the food capital of Australia), jam out at amazing rock concerts, and party in Chapel Street—my favorite nightlife spot. Melbourne has a well-deserved reputation as the country's hip city.
4. Surf on the Gold Coast — Australia is famous for its surfing, and one of the best places to learn is on the Gold Coast right outside of Brisbane. You'll find world-class waves, a wide beach, and lots of available lessons. If you don't like the Gold Coast, there is always Noosa, Byron Bay, Bondi Beach, Perth, and—well, you get the idea. There's a lot of surfing in Australia!
5. See Tasmania — This is a very "off the beaten track" destination. Despite everyone knowing its name, hardly anyone ever makes it down here. Tasmania has amazing hikes, beautiful bays (Wineglass Bay being the most famous), small towns, and excellent people, just a ferry away from Melbourne. If you have the time, go down under.
6. The Blue Mountains – Right outside of Sydney, the Blue Mountains are an awesome place to explore —particularly in 4WD vehicle. As you adventure into the rainforest of the outback, you will see kangaroos, parrots, kookaburras, and more.
7. The Grampians – Beautiful Mountains located near Melbourne with an exquisite blue lake in the middle of it. This deserves a two day trip to explore all the nooks and crannied such as the Pinnacles and the Balconies.
8. Gippsland – Located a few hours drive from Melbourne, this beautiful Nature Reserve is a great place to explore. Visit Squeaky Beach with its infamous squeaking sand, Mt Oberon and many other picturesque view points.
9.  Pink Lakes – Visit the vibrant pink lakes in Western Australia
One Tip: Make sure you have plenty of time to explore Australia as much as possible.