THE HOME OF GAUDI!
⇷☓⇸
Located in Spain, it is the second-largest city and hands down one of the most popular tourist destinations to visit. The great thing about Barcelona is that it is a cosmopolitan city and has a bit of everything for everyone. There is so much history to explore and see, especially Gaudi's architecture, and the Barri Gothic influences.
You will find copious amounts of delicious and unique food, a booming nightlife scene and gorgeous beaches to chill out on. Not only that, but there is a great fashion scene here with lots of shops and boutiques to check out. Jump on a hop on hop off bus to make the most of your time and ensure you see all the tourist attractions and be sure to check out the Aquarium too!
Here are my Top 10:
1. The Sagrada Familia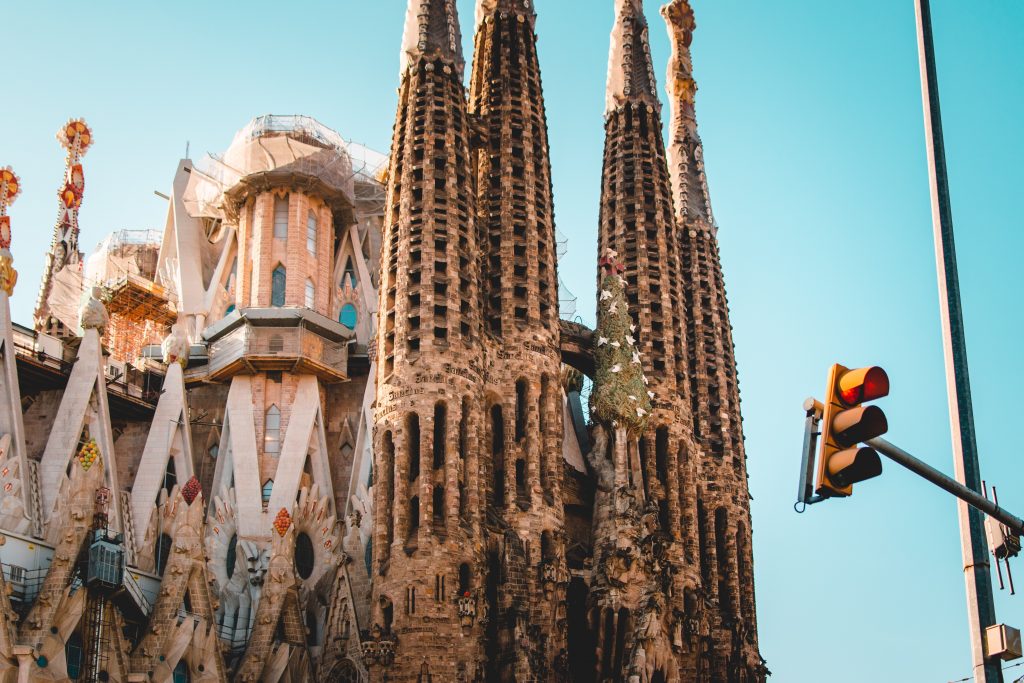 At the top of any list of Barcelona Top Ten Tourist Attractions you will always find the fabulous and still unfinished church of La Sagrada Familia which was designed by Antoni Gaudi. not last century but the one before that, in 1882. This unique and breathtaking construction is Barcelona's most famous tourist attraction and the most visited. It is rated as one of the world's top attractions by Tripadvisor users and welcomes 3 million visitors a year.
This famous basilica is also one of the Barcelona locations in Dan Brown's latest novel Origin. From the outside it only takes 15-30 minutes to walk all around which is free. To visit inside the Sagrada Familia church, plan on 1 to 2 hours inside depending on which ticket you buy, but it is totally worth it and breathtakingly beautiful.
2. Gaudis Parc Guell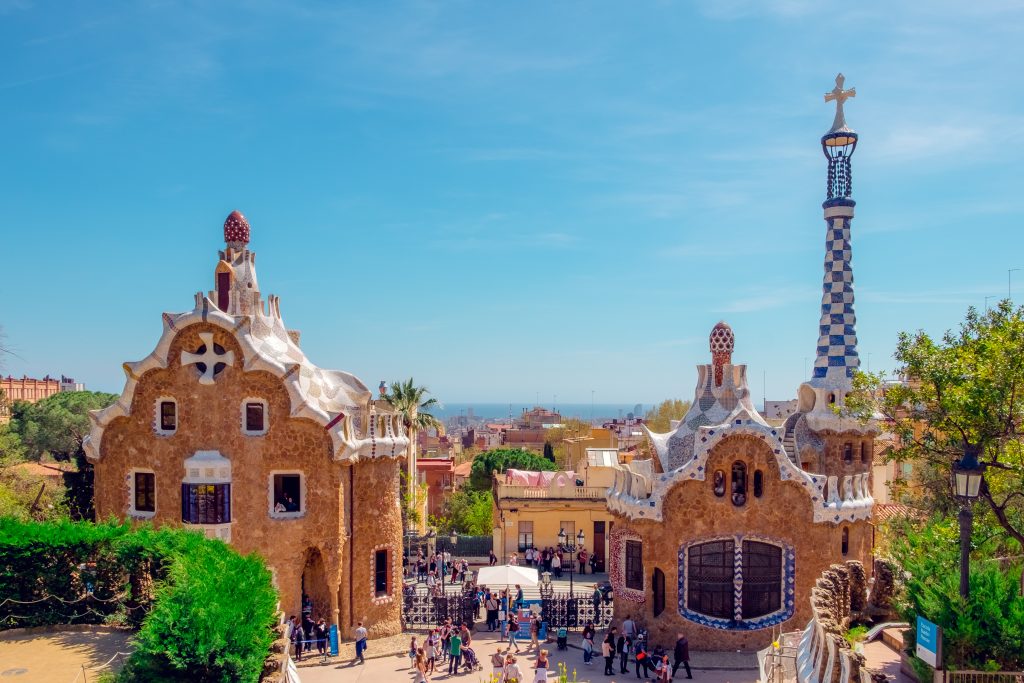 Parc Guell i is a UNESCO World Heritage Site and is considered to one of Gaudi's most artistic works. Parc Guell is a Barcelona top attraction and must-see. The park is on Carmel hill so seeing this attraction involves a 900m uphill walk if you take the hop-on-hop-off bus or arrive from metro station Vallcarca.
If you prefer not to walk, then take a taxi to the Park Guell front gate. The original idea of by Josep Guell was to develop a private and exclusive residential garden village with 60 houses. It didn't work and after Guell's death in 1923 the park was donated by the Guell family to Barcelona as a public park.
3. Barcelona Aquarium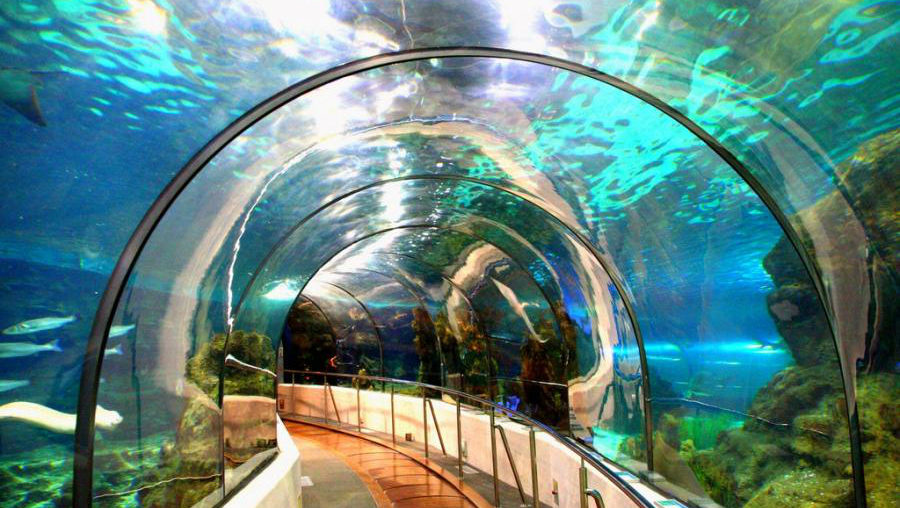 The Barcelona Aquarium is Europe's most important recreational and educational marine center, but also the richest in the world for Mediterranean fish species. Imagine 21 large aquariums, 11,000 animals of 450 different species, an underwater tunnel 80 meters long, six million litres of water and an immense Oceanarium, the only one in Europe.
It hosts many varieties of fish. If the stars of the place are the bull shark and the gray shark, you will have the pleasure to appreciate at a short distance distance the sting ray (2 meters of length and venomous), the guitar stripe that resembles and swims like a shark, the yellow flipper, small pilot fish and many other mysterious animals. You can also swim sharks here too!
4. Barcelona History Museum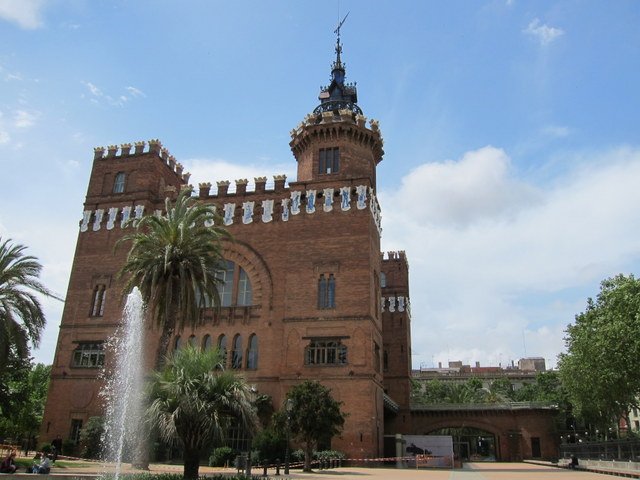 Barcelona has one of the best city history museums I've ever been too (other than the British Natural History Museum obviously). There are 4,000 square meters of roman ruins located beneath the museum that you can walk through. There is a free, detailed audio guide and meticulous explanations of what you are seeing. They do a great and thorough job. This is a must-see. Admission is 7 EUR.
5. Get lost in the Barri Gothic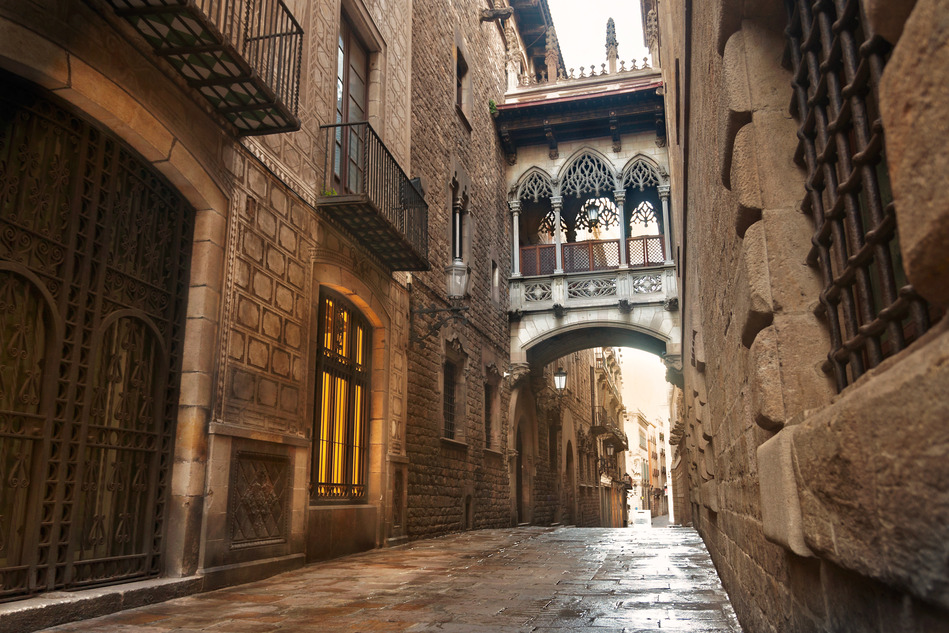 The gothic quarter is the medieval city of Barcelona. It grew around the ancient Roman town of Barcino which is Barcelona's oldest area. The gothic part of the city has many beautiful churches, plazas, markets and museums and you can see parts of the old Roman walls. If you visit the Barcelona history musuem Museu d'Història de la Ciutat you can see remains of Roman Barcino houses and streets under the museum.
It is free to visit and best seen on foot because tour buses cannot drive through the narrow streets. There are no dangerous areas in the Gothic quarter, but be aware of Barcelona pickpockets. Also worth visiting is the neighbouring medieval areas of Barcelona's old city called El Born, Barceloneta and Raval.
6. Shop the La Rambla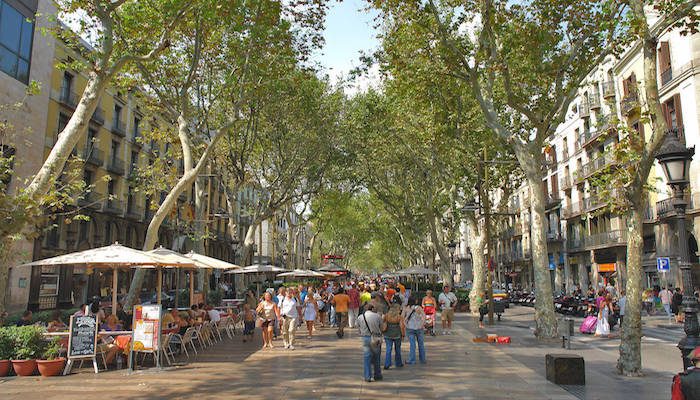 This famous street in Barcelona where all the tourists go. With loads of shops here you will be able to fulfil your every whim and need. Cafes and restaurants also line the street so you can keep fuelled for all of your purchase antics. There is a great energy throughout the street. It's a great place to people watch; it's central, and it is filled with the best street performers in Europe.
7. Explore Montjuic Hill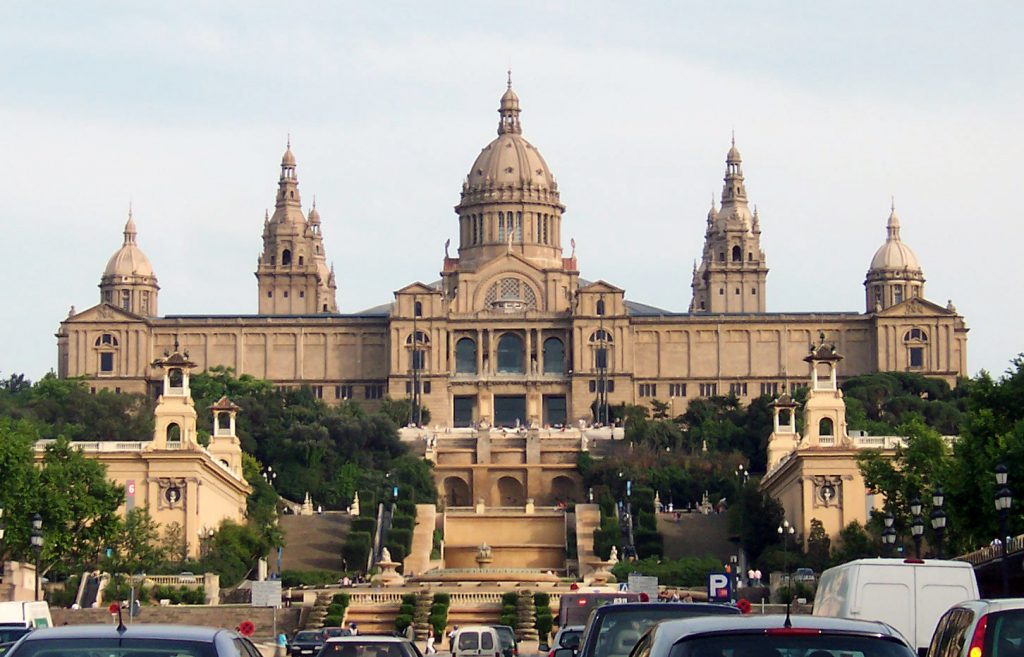 When you arrive on the hill from the cable car, you'll be able to enjoy a good view of the city and visit the Castell de Montjuïc (a large 18th-century fortress), as well as gardens, a Spanish village, and some Olympic stadiums. There's a lot to do here, so you'll have plenty of choices.
8. Find all of Gaudis delights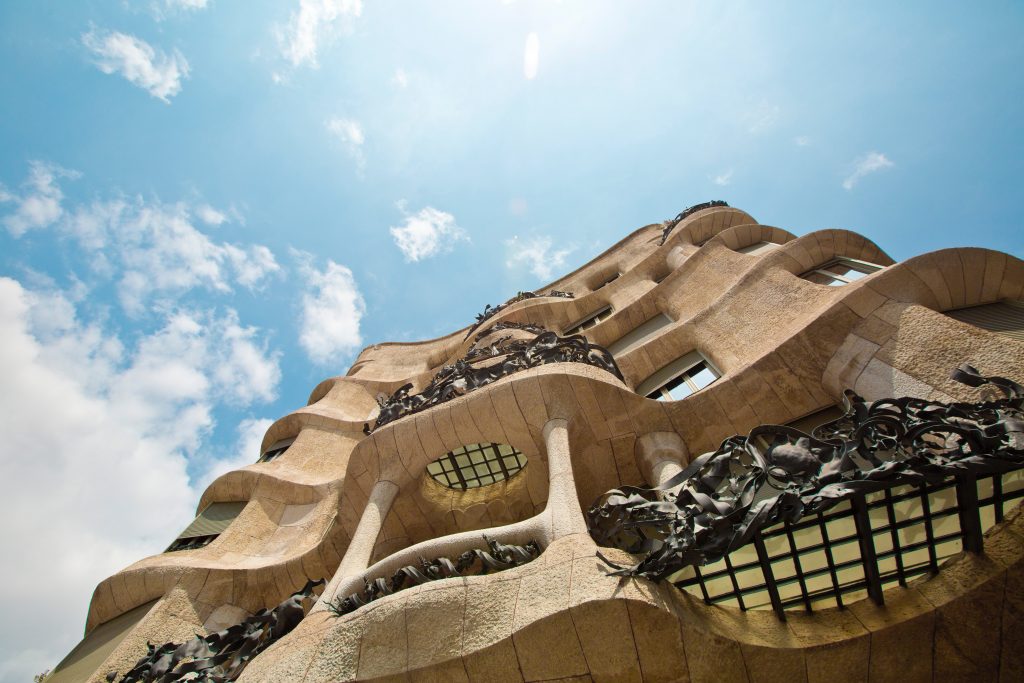 Without a doubt, one of Barcelona's top attractions for tourists (as well as for those who live there) is admiring the city's modernista architecture, and the works of Antoni Gaudí in particular. Just walking around you'll come across various examples of Gaudí's work throughout the city, be they civil or religious buildings.
Some of the most famous are the Sagrada Família, impressive both outside and in; Park Güell, a space that's out of a fairy tale and emulates an English garden city; and La Pedrera. But don't miss the opportunity to visit other Gaudí buildings that sometimes occupy smaller space in guidebooks, such as Palau Güell, Casa Batlló, Torre Bellesguard, Casa Vicens and (if you have time to venture a bit outside Barcelona) the crypt of the Colònia Güell, in Santa Coloma de Cervelló.
9. Ride the harbour cable car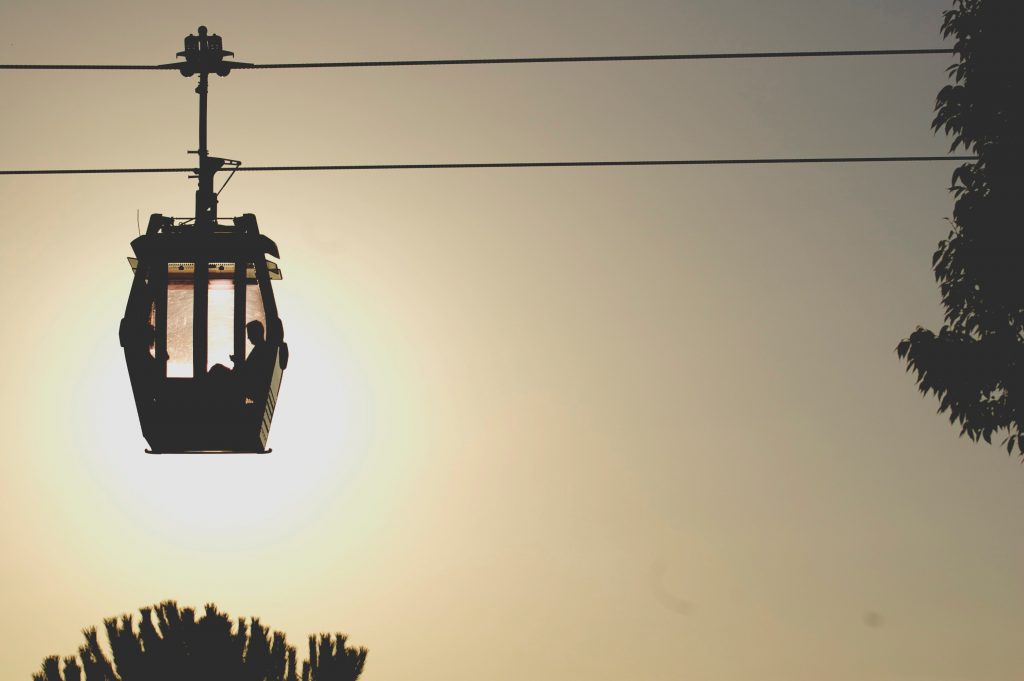 This 1450-meter long harbor aerial tramway with red cars connects Montjuic and Barceloneta. It starts in Barceloneta on the top of 78-meter Torre San Sebastian tower, which has also a restaurant on its top that's accessible by an elevator. It has an intermediate stop at Torre Jaume I tower (close Columbus monument), which can be reached by elevator from ground–107-meter tower, the second tallest aerial tramway support tower in the world. Round-trip tickets cost 16.50 EUR.
10. Indoor Market -La Boqueria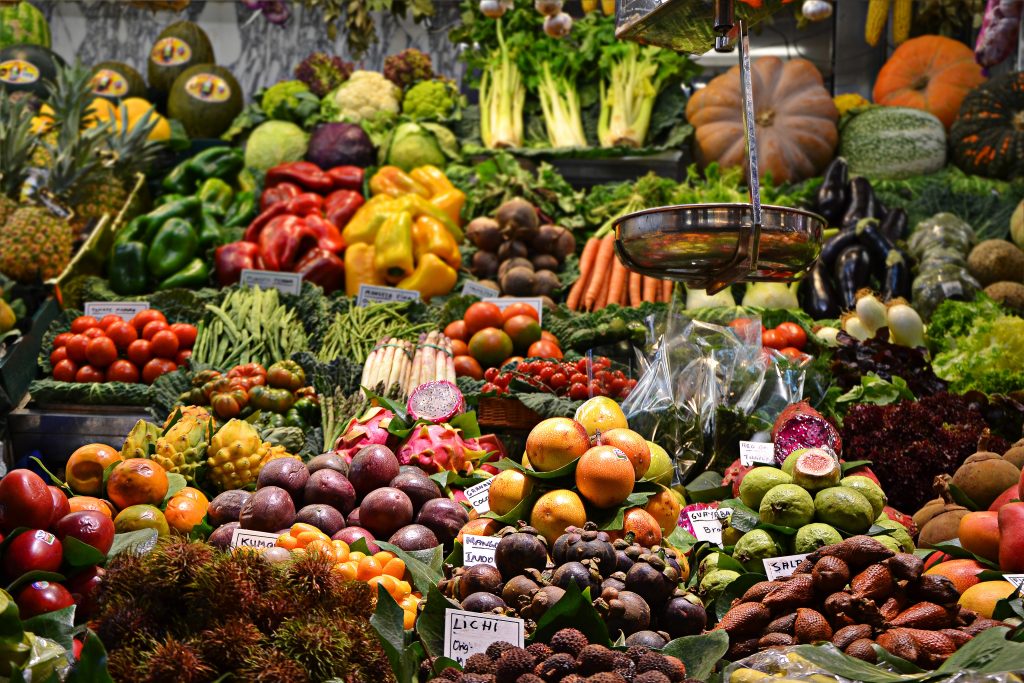 Mercat de Sant Josep de la Boqueria is often simply referred to as La Boqueria, is a large public market in the Ciudad Vieja district of Barcelona, Catalonia, Spain, and one of the city's foremost tourist landmarks, with an entrance from La Rambla, not far from the Liceo, Barcelona's opera house. The market has a very diverse selection of goods ranging from fruits to vegetables and delicious deserts. This very vibrant and colourful atmosphere is well worth a visit!
SaveSave
SaveSave
SaveSave