BY LAND, SEA OR AIR…
⇷☓⇸
Internationally known as one of the true wonders of the world. This ruggedly unique coastline stretches for fifteen miles on the northwest shore of Kauai and is a must do activity on any Kauai holiday. 'Na Pali'literally means 'the cliffs' and it sure isn't joking with its terminology.
Almost all of Na Pali is unreachable due it to its distinguishing precipitous cliffs that plunge straight down, thousands of feet into the crystal blue ocean below. Due to this factor, and its remote location, allows Na Palito remain one of the most beautiful and pristine coastlines in the world. So much so that they have filmed 'Jurassic Park', 'Lost'and 'Indiana Jones'here.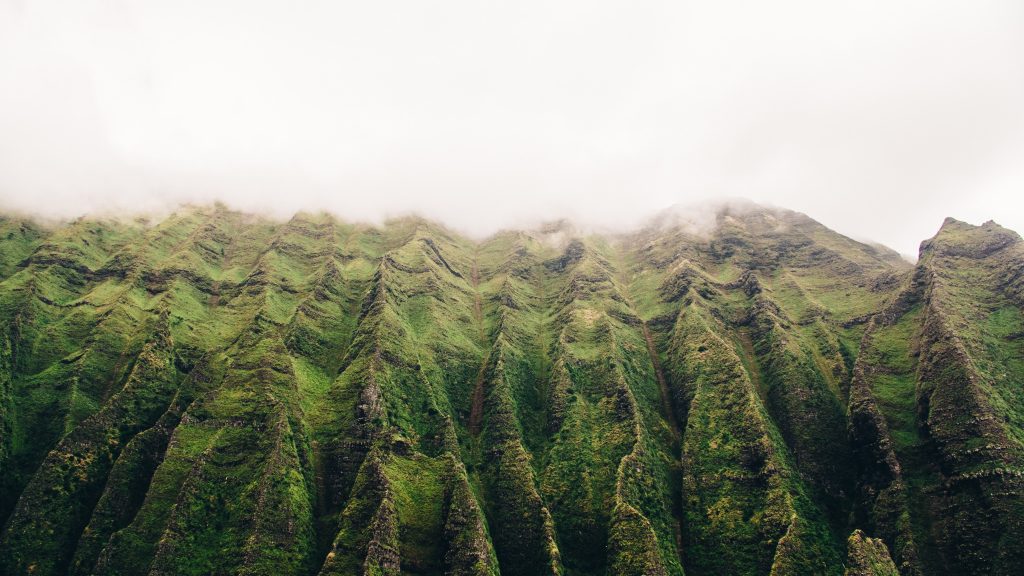 So how can I visit and experience its magnificence, you may ask?
Luckily for those wanting to explore this unique coastline, there are a few ways of accessing it and achieving those 'Instagrammable' photos. Don't let the rugged terrain deter you, enjoy its beauty from the ground, sea and air with my guide to one of the most natural picturesque places on earth.
1. Hiking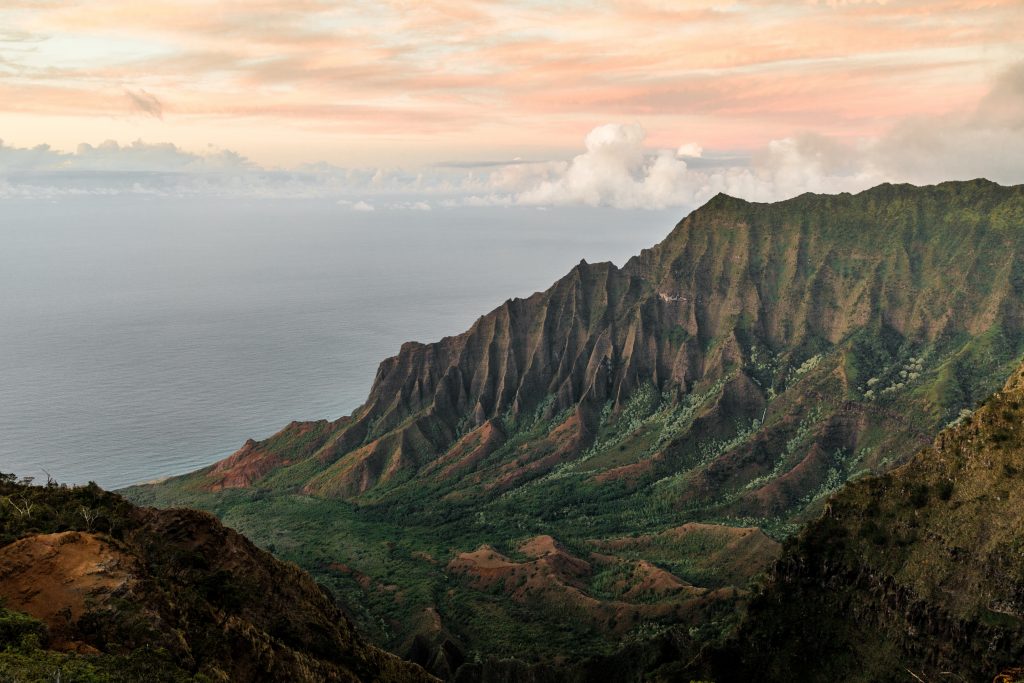 The Na Palicoast can be accessed via a vigorous foot trail that traverses eleven weathered miles from Ke`e Beachto Kalalau Valley. This trek will require a state permit and you will come across several waterfalls and beautiful beaches along the way. It is a hard trek but well worth the journey and exceptionally rewarding when you reach the valley.
It is best to do it in the summer months as the rainy season can be quite dangerous so make sure you plan ahead. Sturdy walking boots are a must for this trek and pack plenty of water too.
2. Boat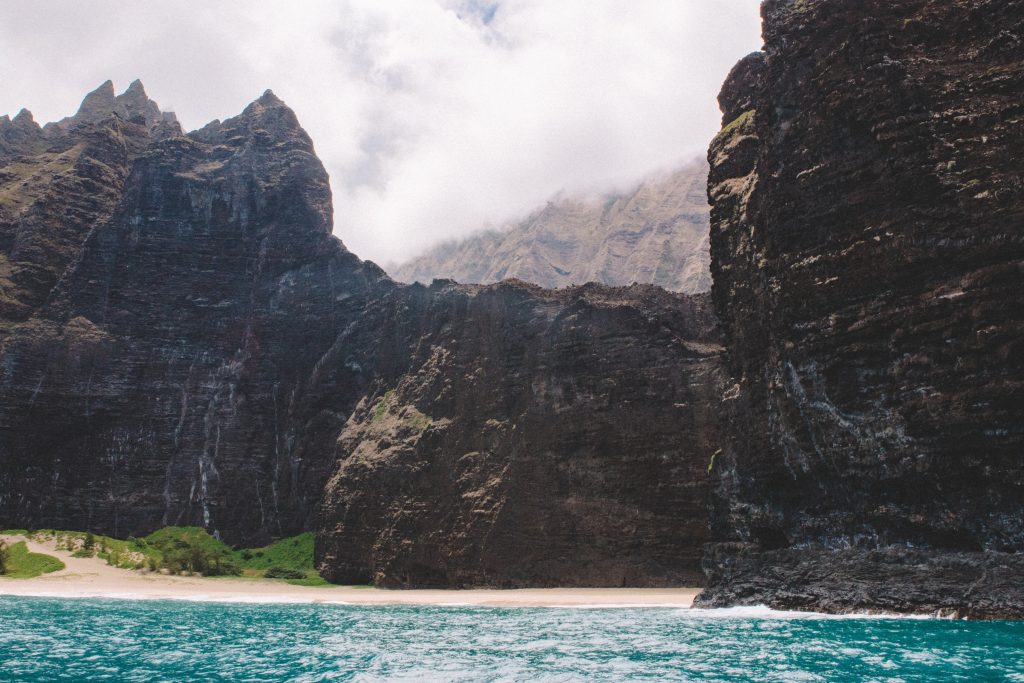 This is a great way to experience the sheer cliffs from the bottom whilst they tower above you, leaving you in awe of their magnificence. There are frequent boat tours that can take you along the Na Palicoast, and will also offer the chance to see dolphins, sea turtles and whales.
Most tours will be guided and provide in depth island knowledge and mythology which will keep you captivated for the whole trip. The best part is mooring up beside these world wonder cliffs and start to snorkel around the base searching for exotic fish and sea turtles. Be sure to have your batteries charge for the sheer number of photos and videos you will take.
3. Helicopter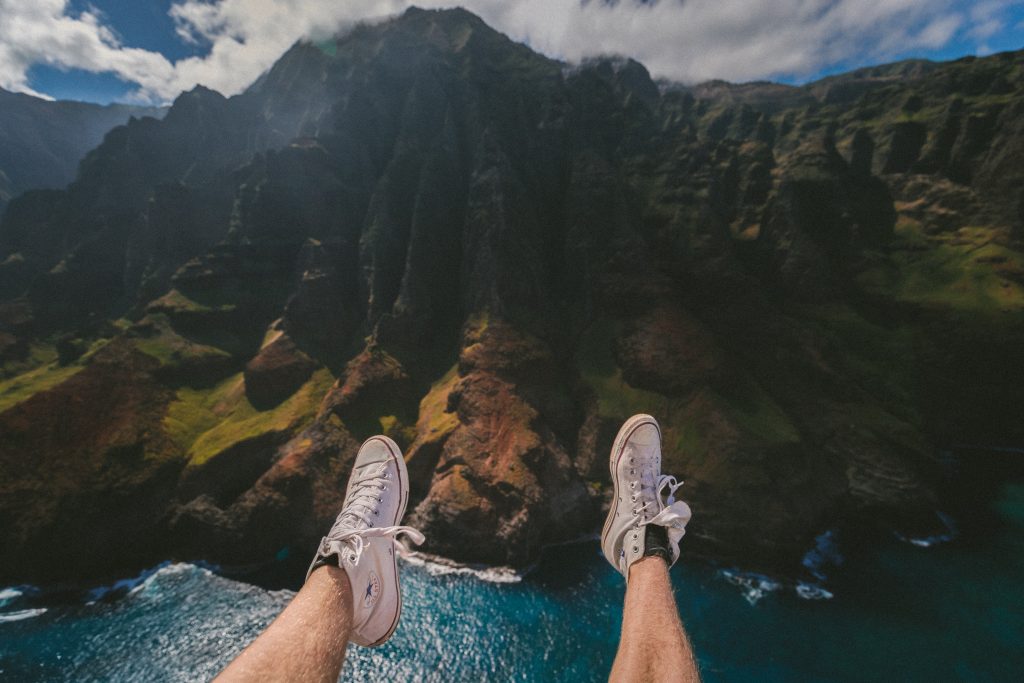 What better way to not only see the Na Palicoast, but also the whole island of Kauai? Climb inside Hughes 500 helicopter and lift off for the flight of your life. There are varying packages, but my favourite is the 65 minute doors off tour which takes you on a breath-taking and hair raising adventure over dense green jungle, rugged canyons and frothing waterfalls.
As you descend overNa Palicoast, the helicopter will take you deep inside the cliffs offering some fantastic close up views, with the wind whirling past your face and leaving you lost for words. It is hands down one of the best ways to see this rugged terrain and offering the chance to take some once in a life time photo opportunities.
SaveSave