AUSTRIA's BEST ATTRACTIONS
Ten places you must visit in Innsbruck! If you are visiting this gorgeous city, then you are in for a treat!
The city and surrounding areas are incredibly beautiful with mountains galore, such greenery, and incredible architecture. With so many things to do and places to visit it's important that you narrow down your favourites to make the most of your time there.
We were there for four nights and we highly recommend these fantastic and unforgettable places: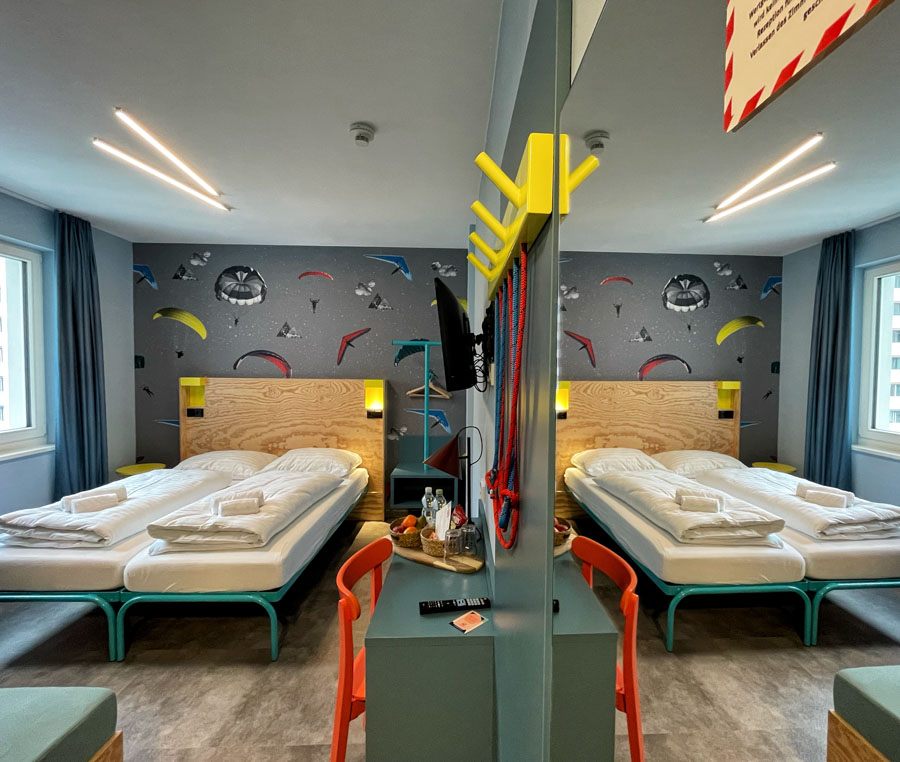 For our entire time in Innsbruck we stayed at this superb hotel located in the heart of the city opposite the University and within easy walking distance of the main shopping district. With its lovely charm and brilliant views of the alps, it can be easily reached by bus and tram lines from the airport which stop right outside the hotel.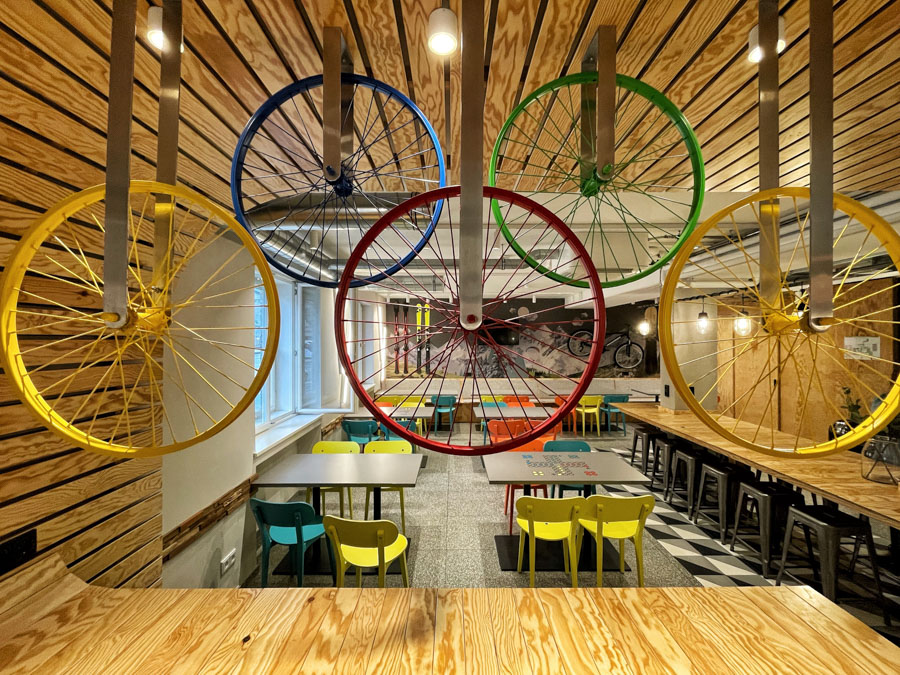 Offering comfortable accommodation, contemporary amenities and extremely friendly staff it was really the perfect place to base ourselves while exploring Innsbruck. The decor is vibrant and welcoming with quirky room designs and we had some of the best night's sleep we have had in quite a while.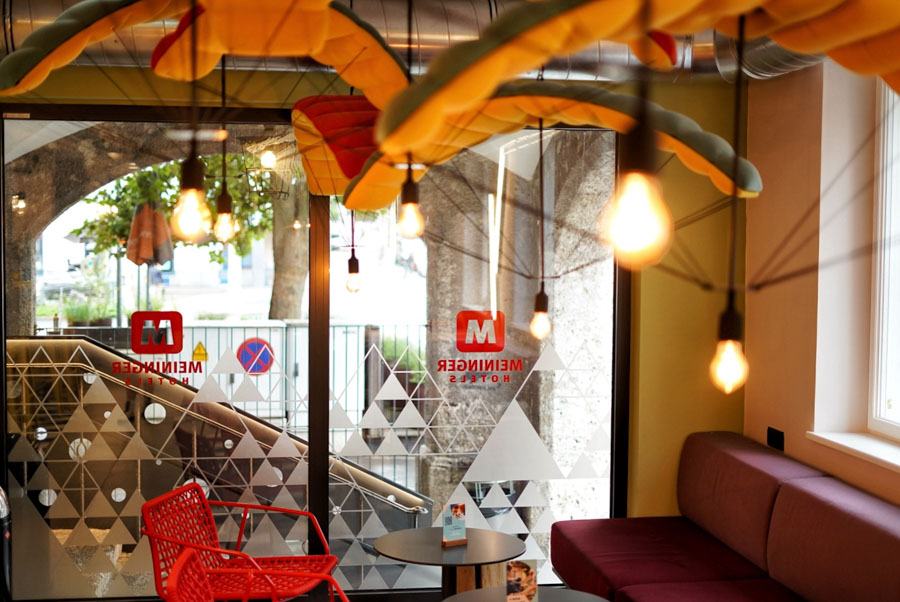 It had everything we needed including a hangout lounge, bar, free breakfast, strong free Wi-Fi, and knowledgeable staff. One thing to note is that there is no car park available so if you are driving you will need to park 7 minute's walk away at Aldtstadtgarage.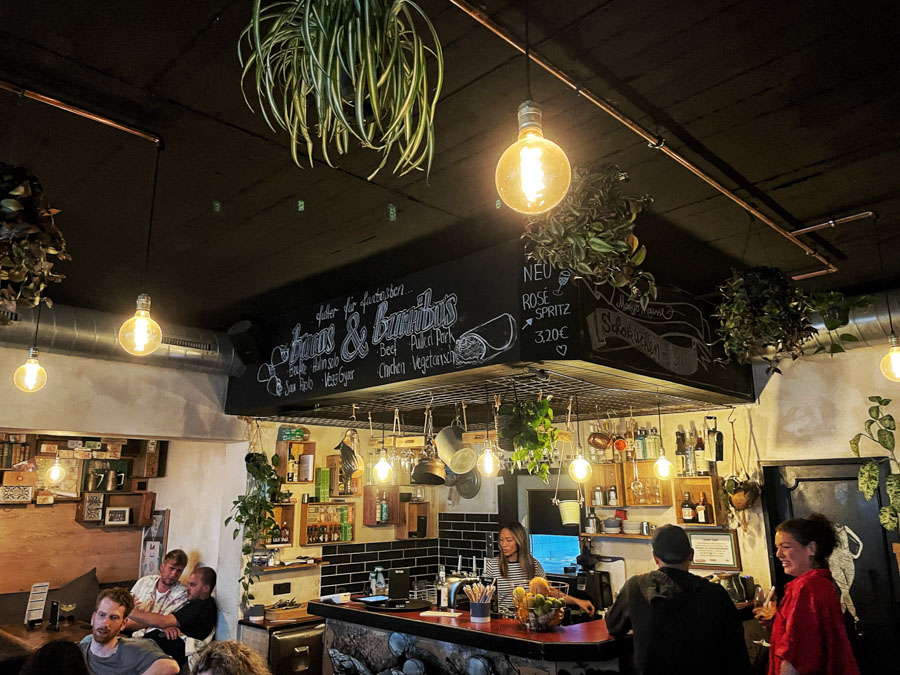 Feeling peckish after arriving at Meininger or from exploring Innsbruck?
Then we highly suggest heading to Machete for one of the best burritos we have had in long time! Also offering tacos and a range of alcoholic and non-alcoholic drinks this is the perfect place to recharge and hang out in a really cool atmosphere. The staff are super friendly, great tunes and delicious food! What more could you ask for?
3. Suspension Bridge in Tirol (Lake Schlegeis)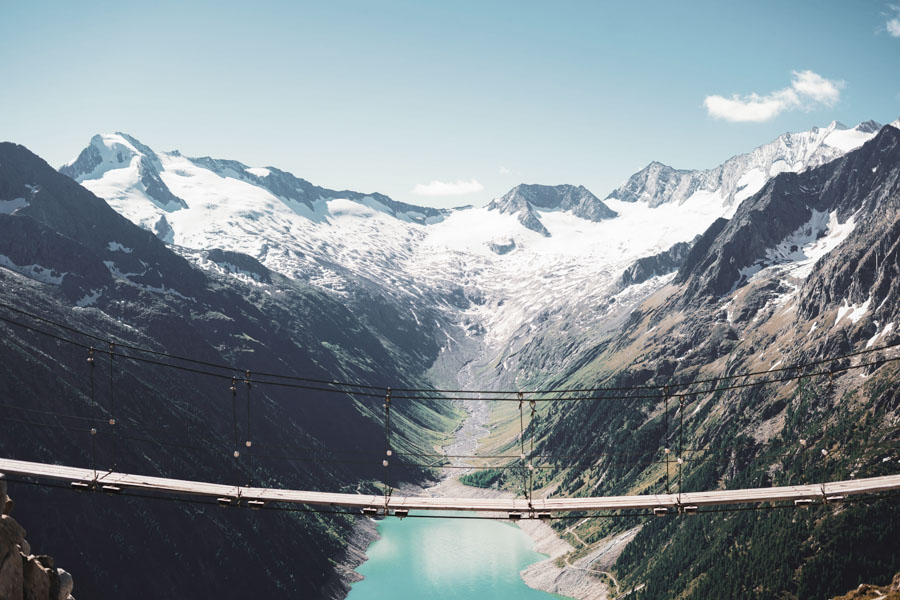 This has to be hands down one of the best places to visit and hike in Innsbruck which really took our breath away and is the perfect place for some Instagram worthy photographs. Just outside of the city, it took us 1.5 hours to reach by car and it was a further 1.5 hours to hike up to the suspension bridge. Make sure you leave early as people do flock and it can get quite busy. We reached the bridge for 9am and there was already a line of people waiting to get their shots. Luckily the hike itself is fairly moderate and can be done with families.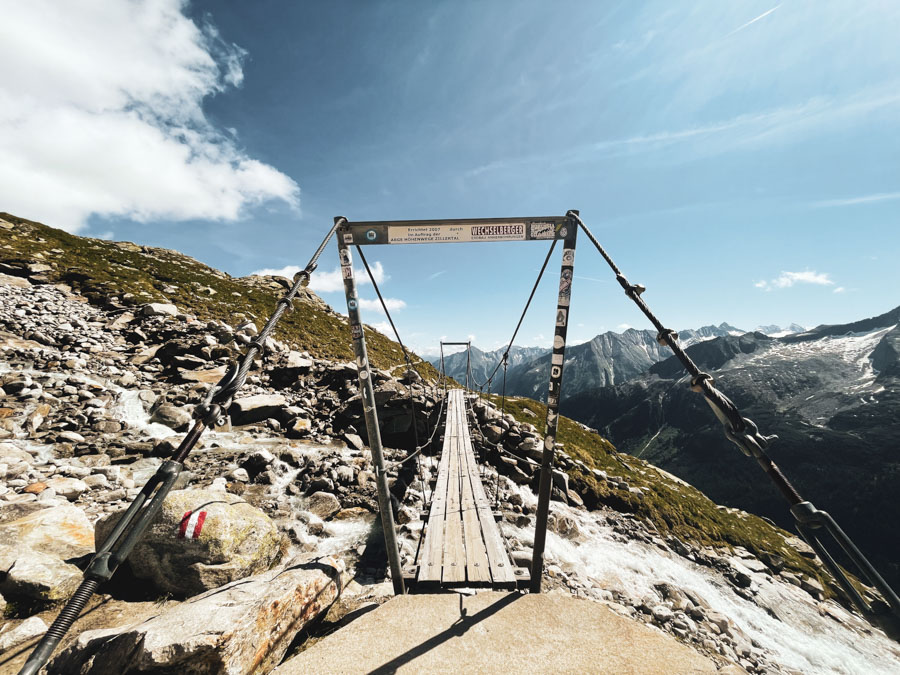 Located high above Lake Schlegeis (or Schlegeisstausee), you will reach the bridge while hiking to Olpererhutte which is roughly 2,364 metres above sea level and offers pretty incredible views. Feeling hungry and thirsty after your hike and photoshoot? Head to the hut which is conveniently located next to the bridge and treat yourself to some traditional Austrian cuisines. Be sure to park at Dornauberg and the pathway is right next to it.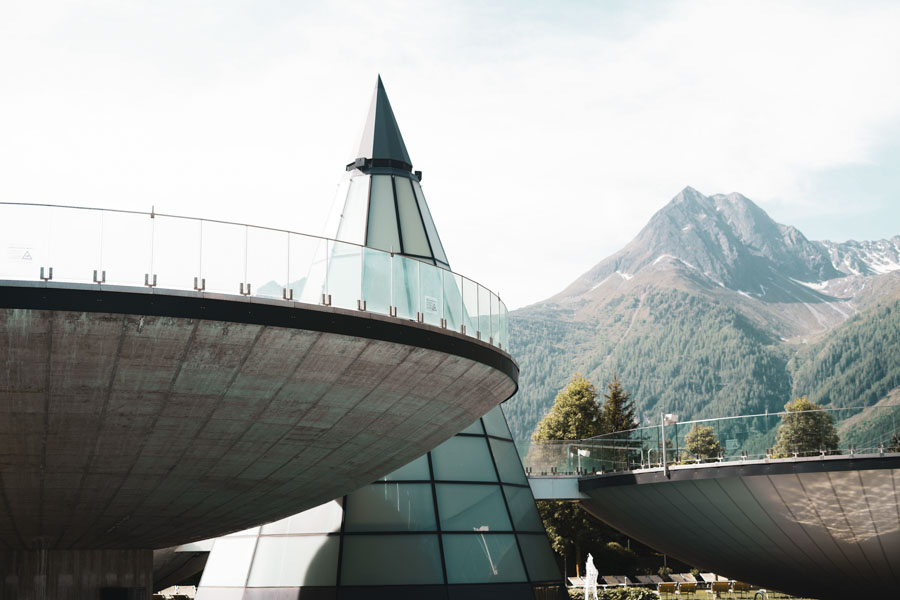 After a long day of checking out the city of Innsbruck or hiking up the mountains suggested in this blog, the Aqua Dome is the best place to relax, unwind and nurse those aching muscles. The thermal spa is not only a pretty unique place in terms of three floating pools with majestic snow-capped mountains in the background, but its family friendly and you can spend the whole day here for a mere €57.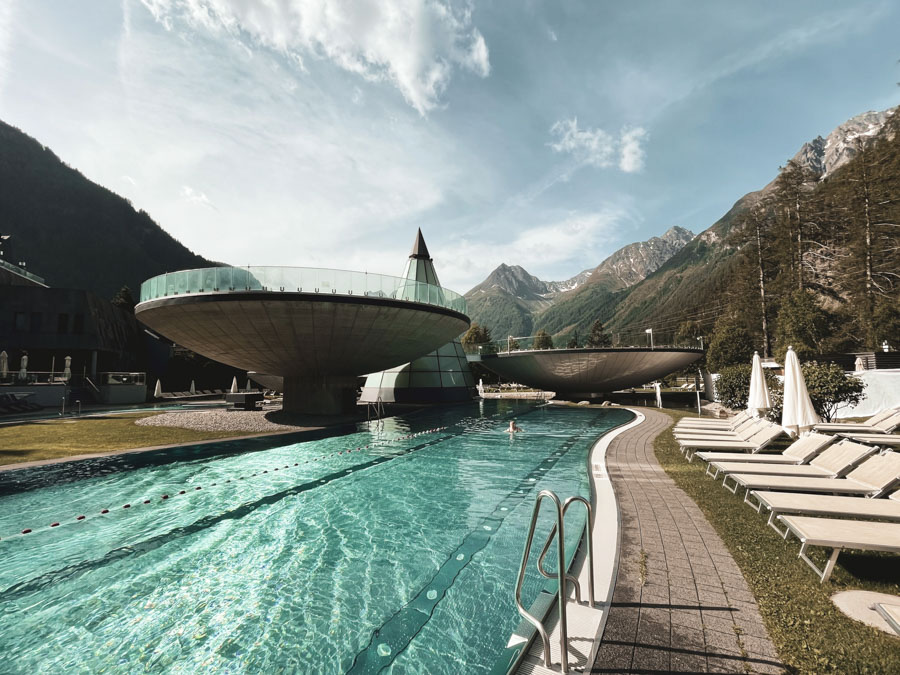 It also includes a sports pool with 25m lane, lazy river to float around in, restaurant, and various massage sections which pumps out bubbles and feels great on sore muscles. Grab a pool lounger, a few cheeky drinks and have a pamper day worth writing home about. This is located about an hour outside of the city but it is totally worth it!
5. Hike to the Unofficial Plansee Viewpoint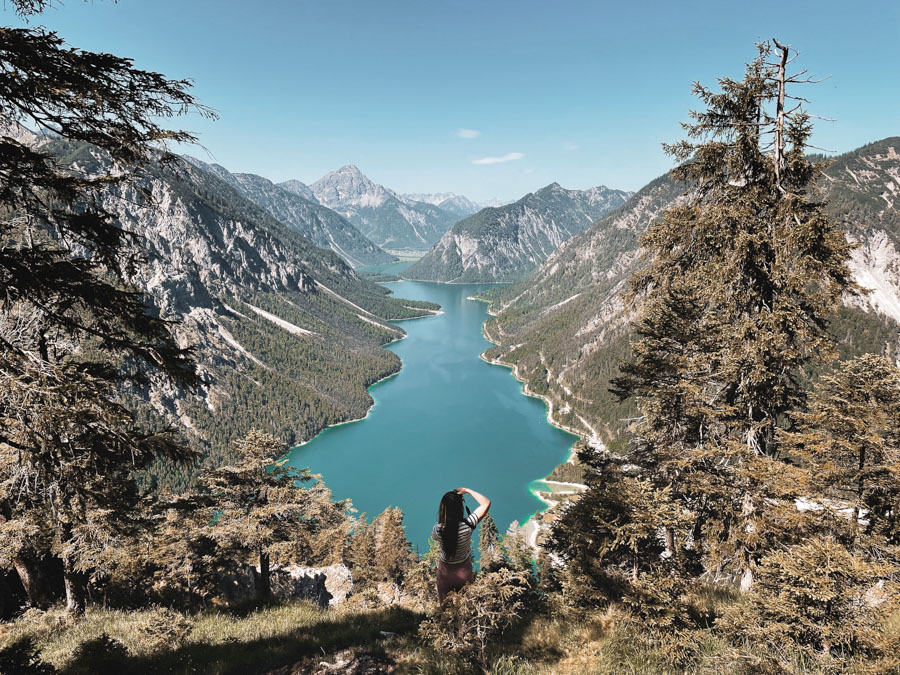 Fancy some more jaw dropping views filled with mountains, turquoise blue mountains and dense green forests? Then this is the perfect place for you! This unnamed (as far as we are aware anyway) viewpoint can be found in the gorgeous area of Plansee which has its own unique charm and draw, on top of a mountain and a gruelling 1.5 hour unofficial hike up a vertical trail (almost 90% is sloped). We would definitely rate this hike as difficult and our legs definitely paid for it the next few days. However, the views make it well worth it and you will see nothing else like it in the area.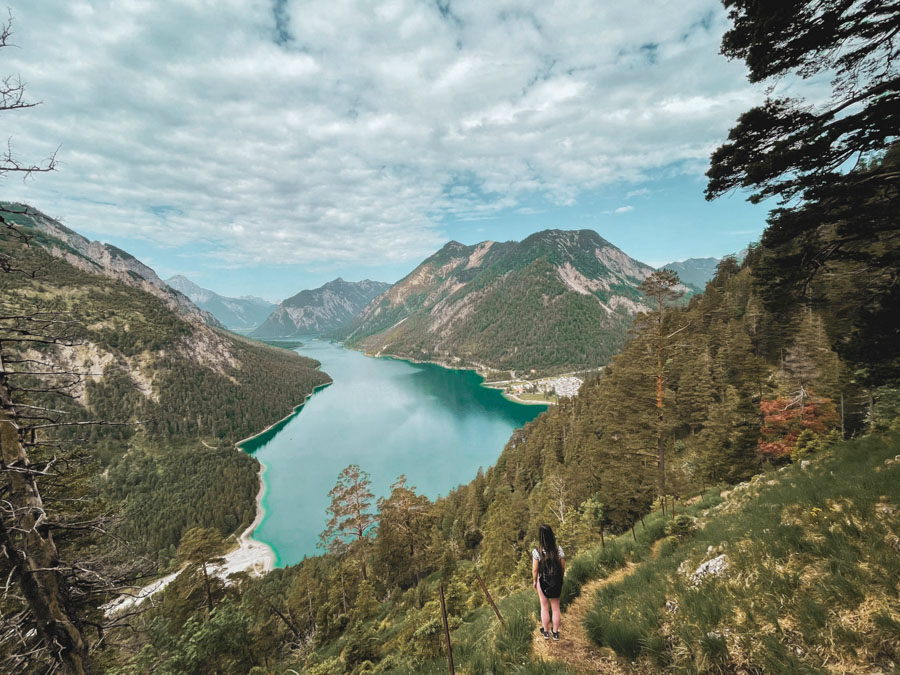 After parking in the Parkplatz (€4 in coins for the day) you will then walk along the 'Musteralpe Plansee' path and will need to keep a look out look for a small yellow sign that states Geierkopfe – Westgipfel) and this is where you will start your ascent.
Snaking through rugged terrain, you are instantly immersed in the forest and undergrowth which envelopes you almost straight away. Keep pushing to the top and you definitely won't regret it! Take plenty of water and food to keep you hydrated and fuelled and of course your best camera and lenses.
6. Check Out Plansee Boathouse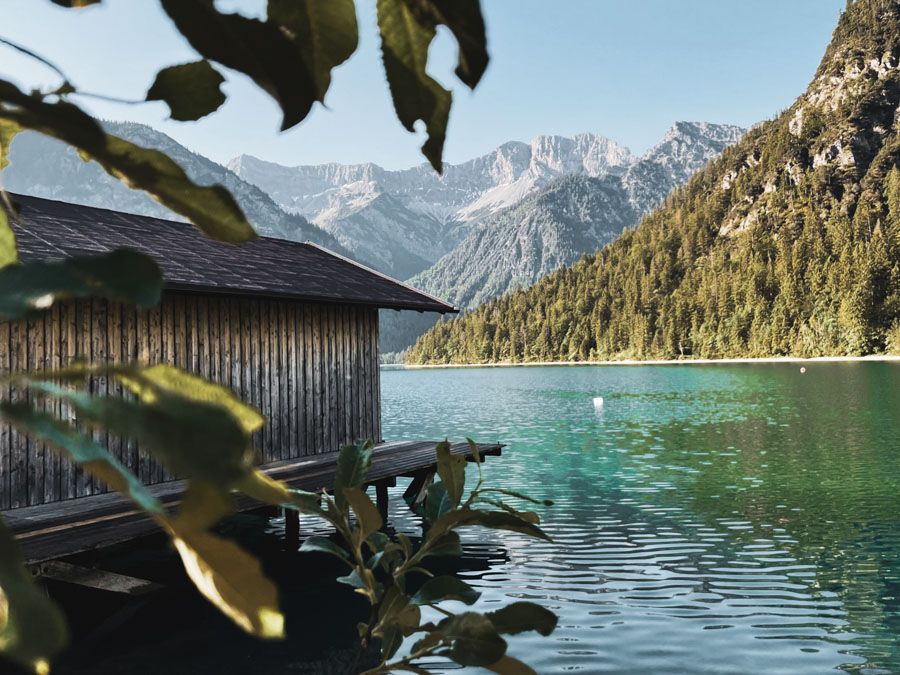 If you are heading to the above viewpoint, then you should definitely stop off at this wonderful boat house for some tranquil views of the lake and alpine mountains. You will literally have to drive past this boathouse to reach the Parkplatz and you won't miss it along the main road. While it is close to the German border it is the perfect place to find some peace and quiet and a lovely spot for a picnic enjoying the scenery around you.
The best time to enjoy this area is early morning to lunchtime when the lake is still and not many people are around yet to disturb you. With plenty of wildlife to watch out for such as deer it makes for the perfect escape from the city.
7. Stroll around Altstadt von Innsbruck (Old Town)
A short walk away from Meininger Hotel you can find this lovely gem within the city centre and is one of the main attractions on Innsbruck. These buildings, architecture and decor really stand out as you stumble upon on them with some of them dating back to 500 years ago, brimming with history and medieval designs. Grab a bite to eat and drink here, check out the tourist shops or just people watch – you won't be disappointed.
8. Admire Hogarten (Garden)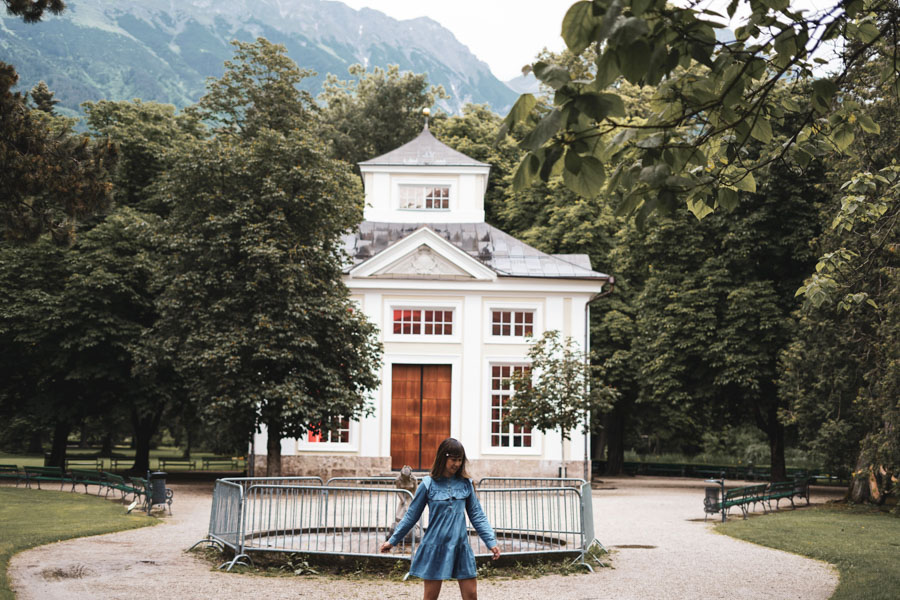 Just a short stone's throw and walk away from Old Town and the Theatre, you will find this beautiful and well-kept garden where you can enjoy peaceful walks, stunning flowers, gnarled Lord of the Rings looking trees and plenty of manicured lawns to sit and relax. There are several kids parks, ponds, and a restaurant, making it the perfect place to take the family or have a nice date amongst nature and wildlife.
9. Shop Till You Drop in Maria-Theresien Strasse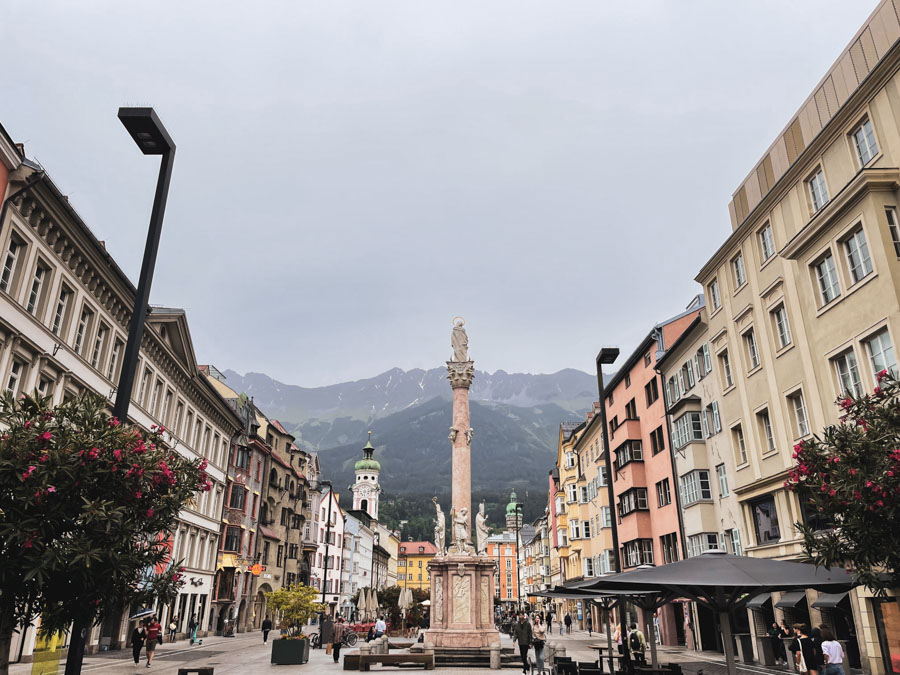 Pretty much the hub of the city, you will find it is incredibly busy with hustle and bustle and for good reason. Stretching from Old Town to the Triumphal Arch, this street has plenty of shops, shopping centres, cafes, restaurants and bars to fulfil everyone's wants and needs.
Our favourite spot was here (shown in the image) where you have a perfect line of sight of St Anne's Column, through to Old Town and up into the mountains. On a day dry this is a great place to sit and take in your surroundings. The Triumphal Arc, and the Chapel of St. George are all located along this stretch of road.
10. Catch a Show at the Tyrolean State Theatre
A short walk from Old Town, you will not miss this bright yellow building while heading to Hogarten (gardens) which is home to Innsbruck's entertainment and theatre. Offering everything from great classics to contemporary works, it is the largest cultural institution in Western Austria.
The building itself is over 400 years old and the famous Archduke Ferdinand Karl had it built directly opposite the Imperial Palace in 1653. Even if you don't like the theatre, it is well worth checking out and getting a cheeky photo in front of.
Bonus Addition!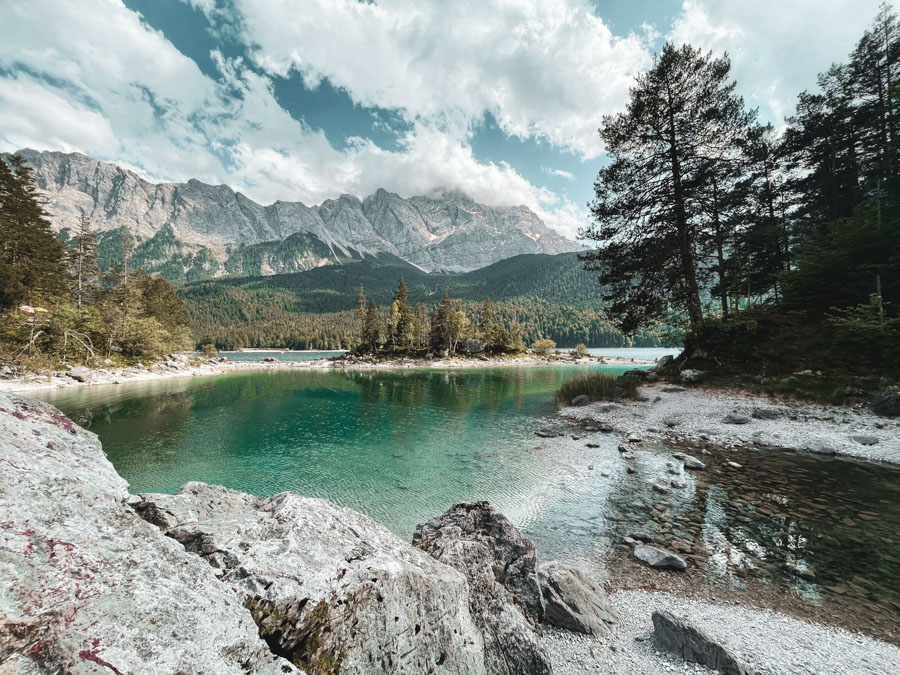 While not technically Innsbruck, or even in Austria, the Eibsee lakes are located in Bavaria, Germany which is a mere hour from the city centre and well worth a drive to. With no issues regarding border control (take your passport just in case though) you can drive here and tick of another country at the same time.
This incredibly beautiful lake has the most clear, blue water I have seen in a long time and definitely a fantastic day trip from Innsbruck. With plenty of hikes, water sports, cycling, a cable car to Zugspitze (the highest mountain in Germany), and plenty of places to sunbathe, this is the perfect day out for the family, couples and friends.
***Thank you to Meininger Hotels for kindly sponsoring this post. All opinions are 100% honest & completely my own.