GOOD MORNING VIETNAM!
⇷☓⇸
You've probably seen it in the background of countless war movies, but nothing can prepare you for the epic beauty of Vietnam. It is a very beautiful country, filled with delicious food and countless things to see and do. From the natural beauty of Marble Mountains and Halong Bay to the man-made artistry of the sacred temples and Cu Chi Tunnels, Vietnam has a lot to offer travellers.
The country has suffered a long dark history of colonialism, communism, war, and poverty. You cannot escape learning about the horrid history whose effects are still visible on the faces, bodies the locals even today. Admittedly, it's a hard country to travel through but despite the challenges you'll find a very interesting and visually pleasing place to visit.
Heres my Top 10:
1. Explore the city of Hanoi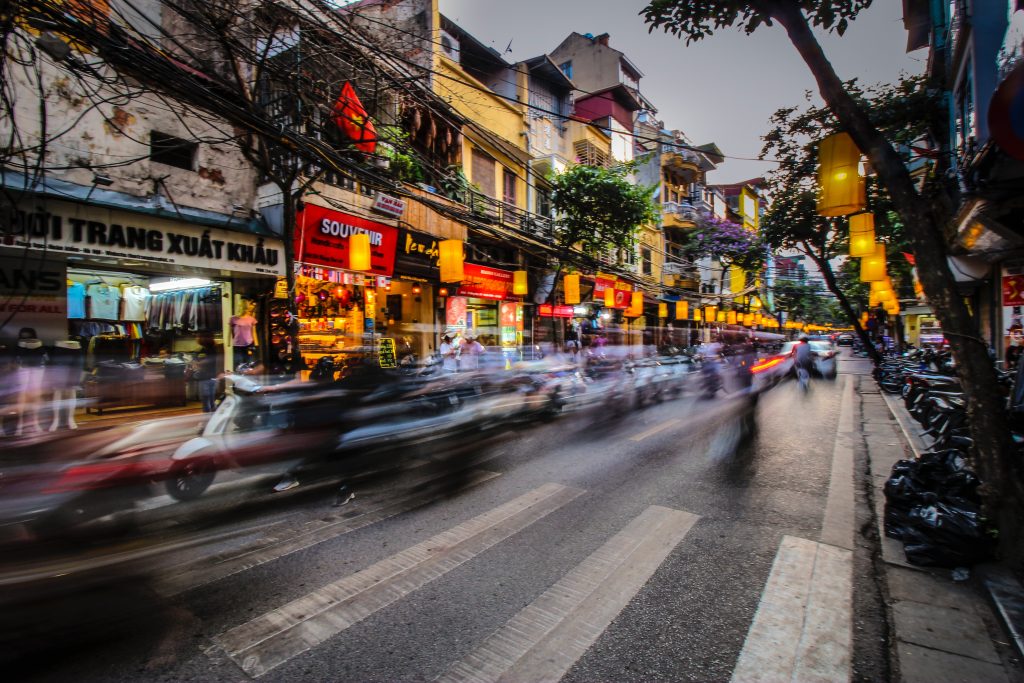 This is Vietnam's capital and has almost as much hassle and bustle as Ho Chi Minh City. Enjoy an afternoon exploring the narrow streets of the Old Quarter or visit the countless temples and galleries dotted around this bustling city. Don't miss the history museum, which showcases artifacts from Vietnam's colorful history and the Ho Chi Minh City Mausoleum. Don't forget to explore the awesome night markets, visit the opera house and catch a water puppet show.
2. Cruise around Ha Long Bay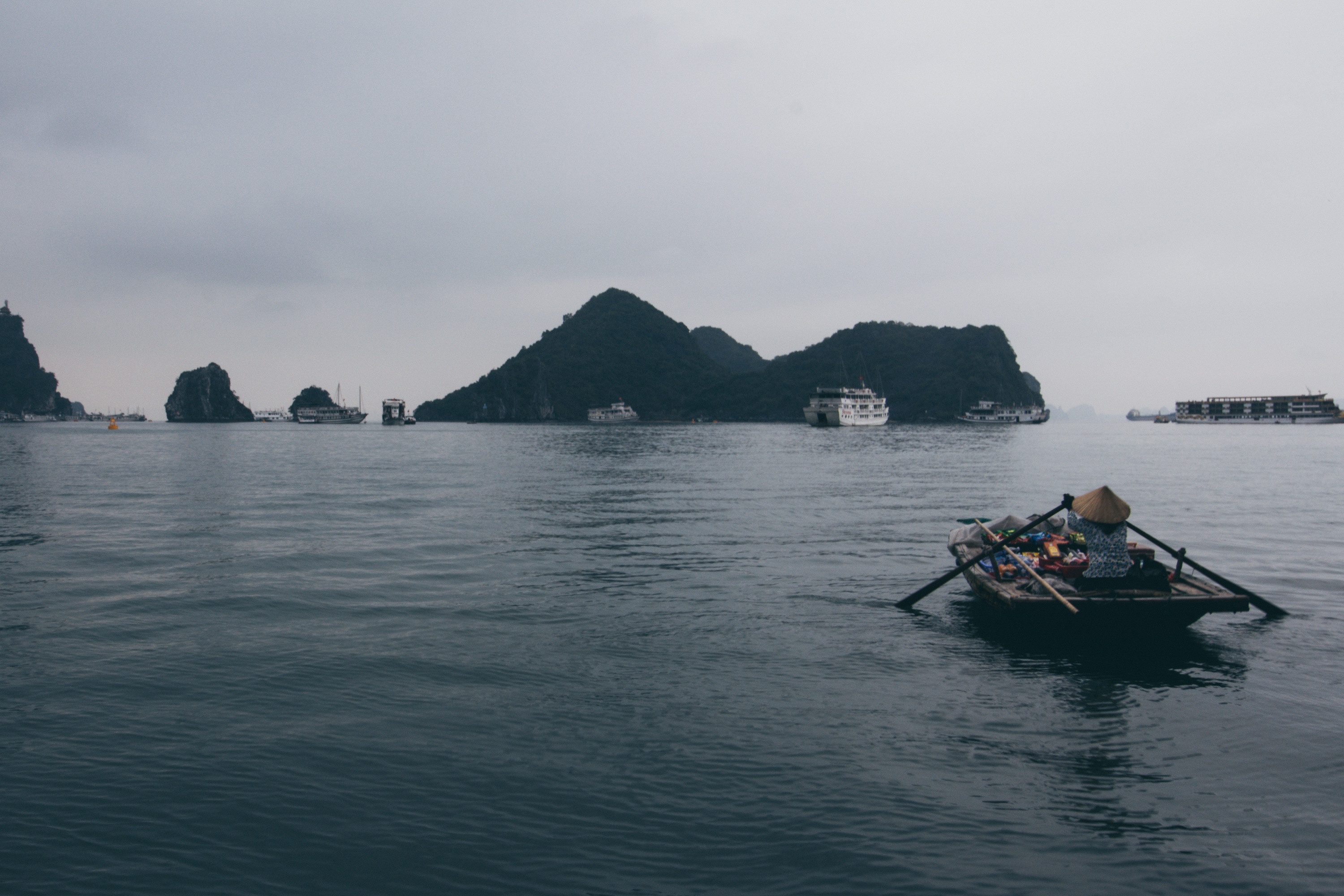 With more than 3,000 islands that sit within the emerald green waters of Ha Long Bay, its one of the country's most popular tourist destinations. There are numerous tour operators that operate around the islands and it is definitely worth doing. Stop off and check out some pearl farming or grab a kayak and explore the numerous caves and jaw dropping scenery.
3. Wander around Hoi An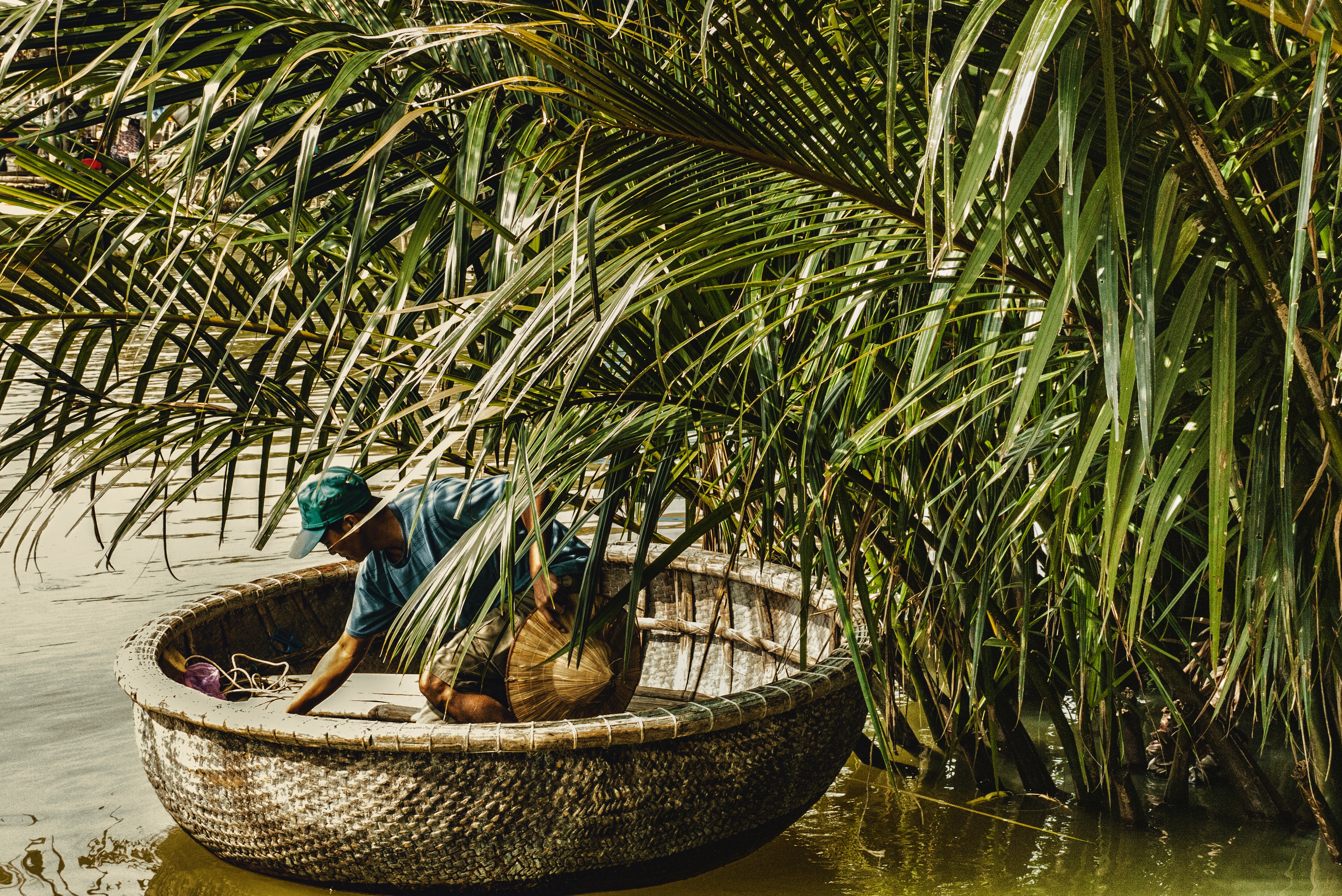 Hoi An is one of the most popular destinations for tourists traveling to the country for its lanterns. The place is packed with historical homes and buildings and quaint cafes with some great traditional Vietnamese coffee. It's small and great for walking, buying suits made from scratch, eating, nearby beaches, and relaxing by the river.
It was easily my favorite place in Vietnam. It has a relaxing quality to it that makes staying for a while very attractive, whilst also offering wild nights out for those more inclined.
4. Hike through Sapa's Mountains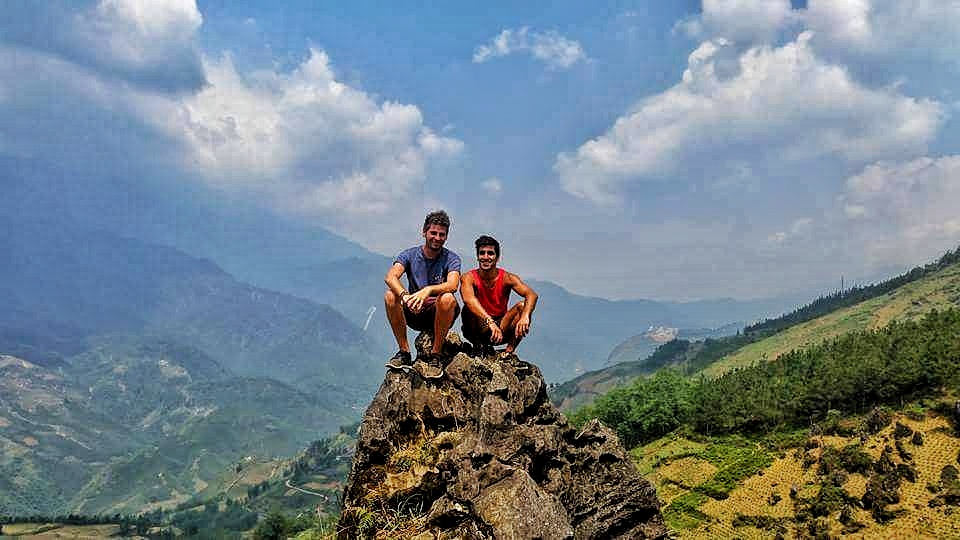 This is northern Vietnam's premier trekking area and it's hugely popular with all sorts of travellers. Sapa is famous for its hill tribes, lush vegetation, beautiful hiking trains, and breathtaking mountains. If you really want to get out and see it all, this is the place to go. Stay at a homestay with a local family, cut of from wifi and the outside world, you can really immerse yourself into the rural Vietnamese culture.
5. Climb the Marble Mountains in Da Nang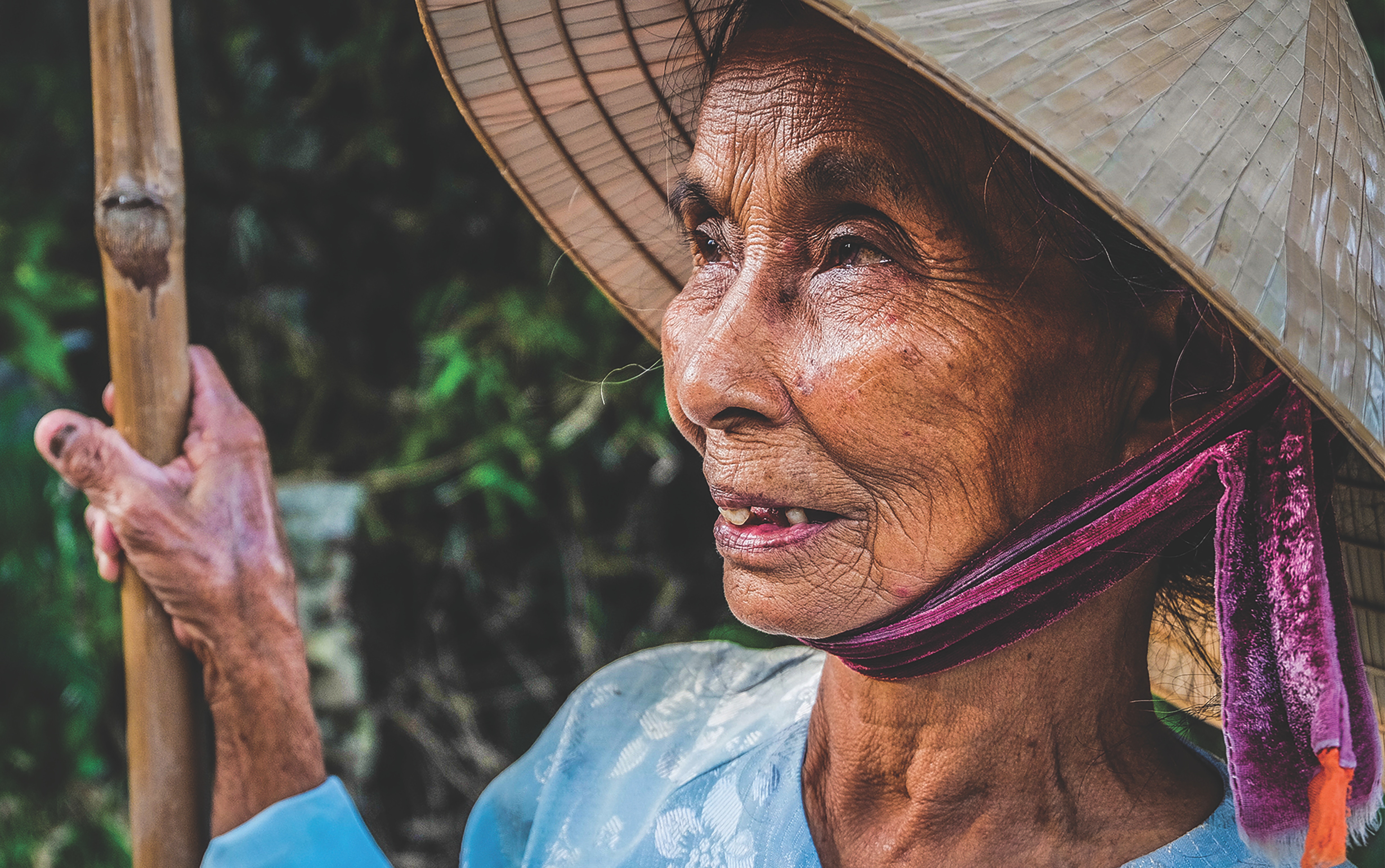 The Marble Mountains are a cluster of marble and limestone hills just 7km from the city, and one of the best things to do in Da Nang! The mountains are full of caves, tunnels and Buddhist shrines just waiting to be explored, with some fantastic views of Da Nang at the top.
Ancient folklore says that a dragon emerged from the sea and laid an egg on the beach. 1000 days and nights passed and eventually a exquisite lady was born. The remains of the egg shells grew into the Marble Mountains that you can see today.
6. Immerse yourself in Ho Chi Minh City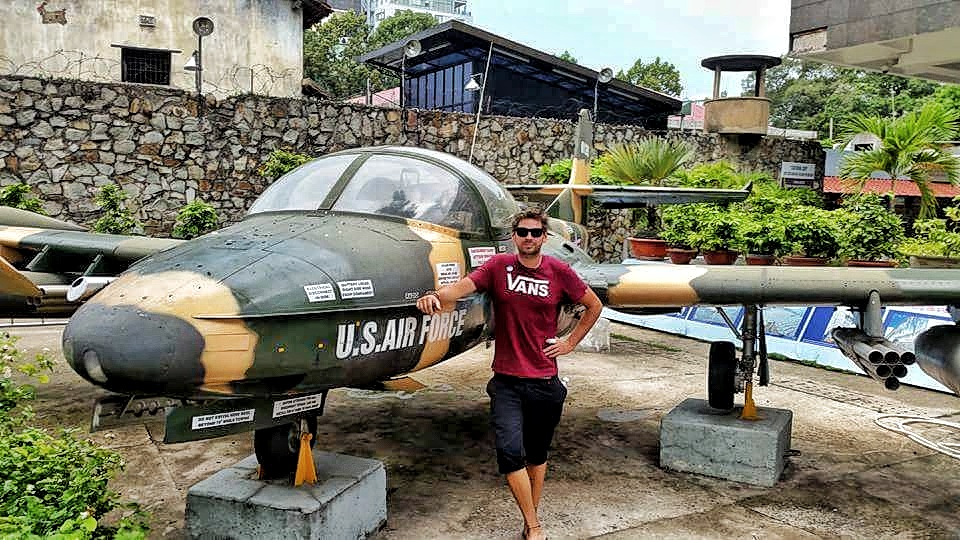 Also known as Saigon, it is Vietnam's largest city and is definitely worth exploring just for the sheer experience. It is like most cities in Vietnam, where you'll be met with the roar of motorbikes speeding through colonial streets and just crossing the street becomes an art.
Ben Thanh market is a must-see for amazing food and there is a great buzz of activity within the place. It has a fantastic nightlife and if you want a suit made this is definitely a great place to have it done cheap. Don't forget to visit the war museums too to learn more about the Vietnamese history.
7. Crawl through the Cu Chi Tunnels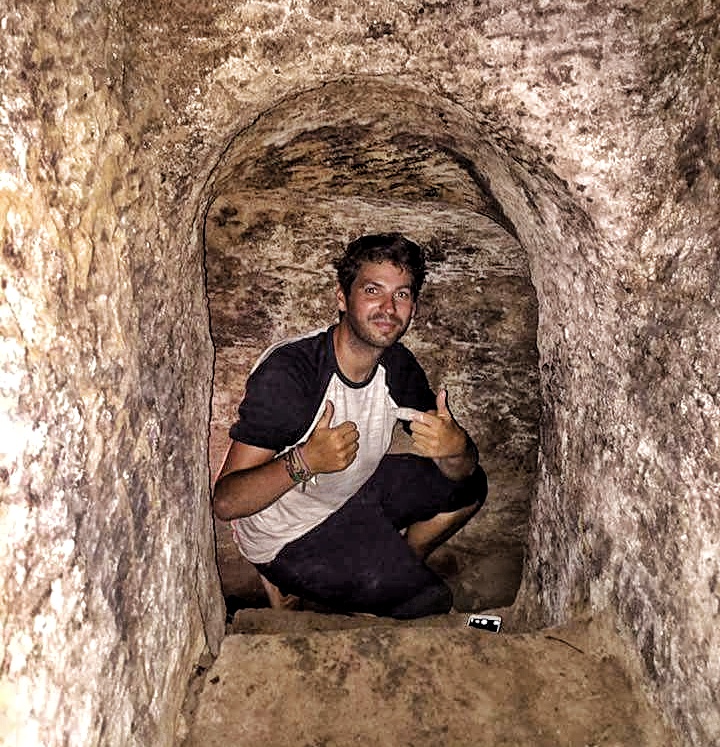 This is where you get to crawl through the extensive network of nearly 500 km of tunnels utilized by the Viet Cong in the war with the USA in the 1960s.  Tours involve a description of the tunnels, after which tourists are allowed to crawl about the maze in the humid and sweaty heat. It's a sobering experience and certainly not for anyone who are claustrophobic.
However, if you want a better understanding of the terror of the Vietnam War, this is a must-visit.
8. Lose yourself on Cat Ba Island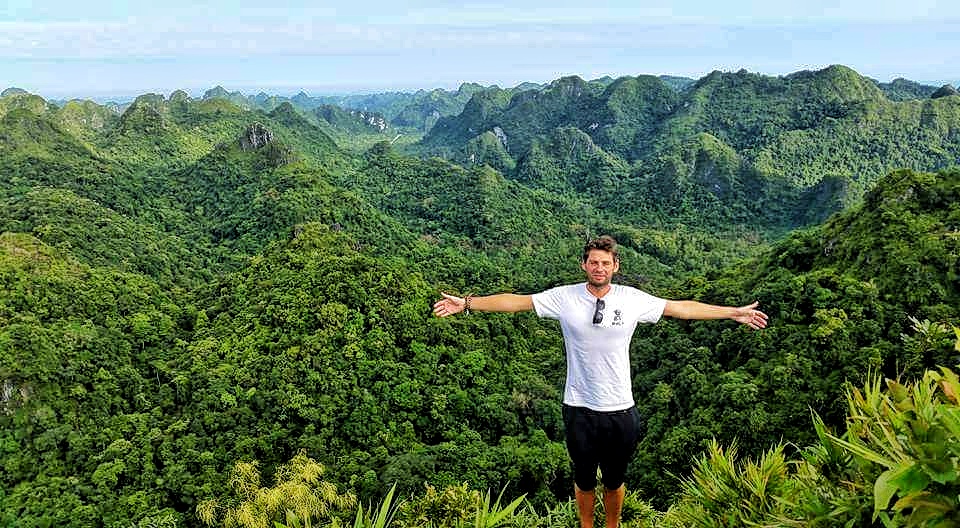 This is a small but exceptionally beautiful island that is a strong draw for backpackers. Head to the national park for jungle treks and the most breathtaking views of the island. If you are there at the right time of year you can go swimming at night and see the fluorescent plankton glowing all around you. With magnificent sunsets, beautiful beaches, numerous forts and caves, Cat Ba is a must visit!
9. Explore the Abandoned Water Park in Hue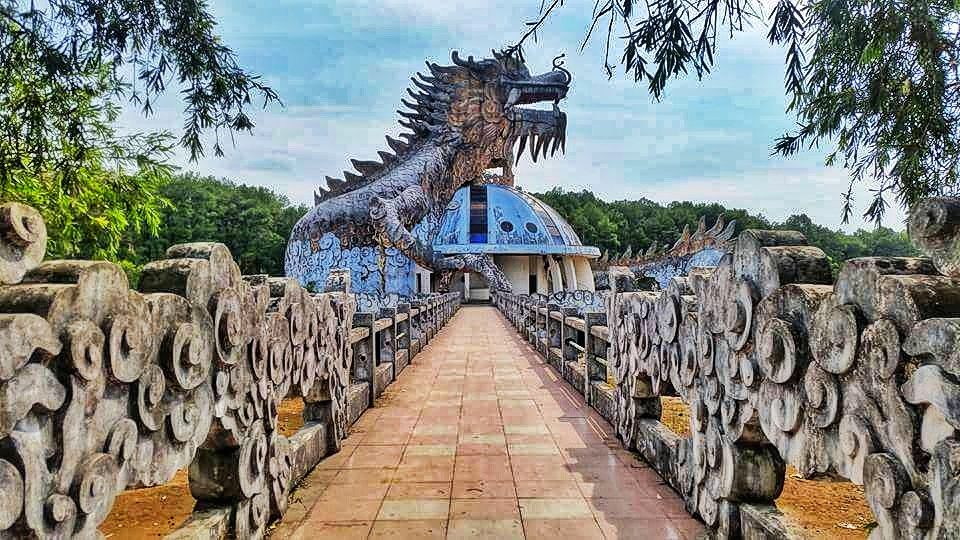 I heard about this via rumours through other travellers and although not the easiest to find, we were lucky enough for a local to show us the way.
The park's centerpiece, an enormous dragon, is its most interesting feature. You can walk through its rooms of shattered aquarium glass, climb to the top, and peer out the dragon's magnificent jaws. Further around the lake, there are some water slides overgrown with vines and littered with leaves and behind that is a decrepit water show arena.
It's a strange place and, if you're intrigued by such forsaken modern ruins, it is definitely worth a look. Just don't expect to be alone; Thủy Tiên seems to be more popular in death than it ever was in life.
10. Visit the caves in Phong Nha-Ke Bang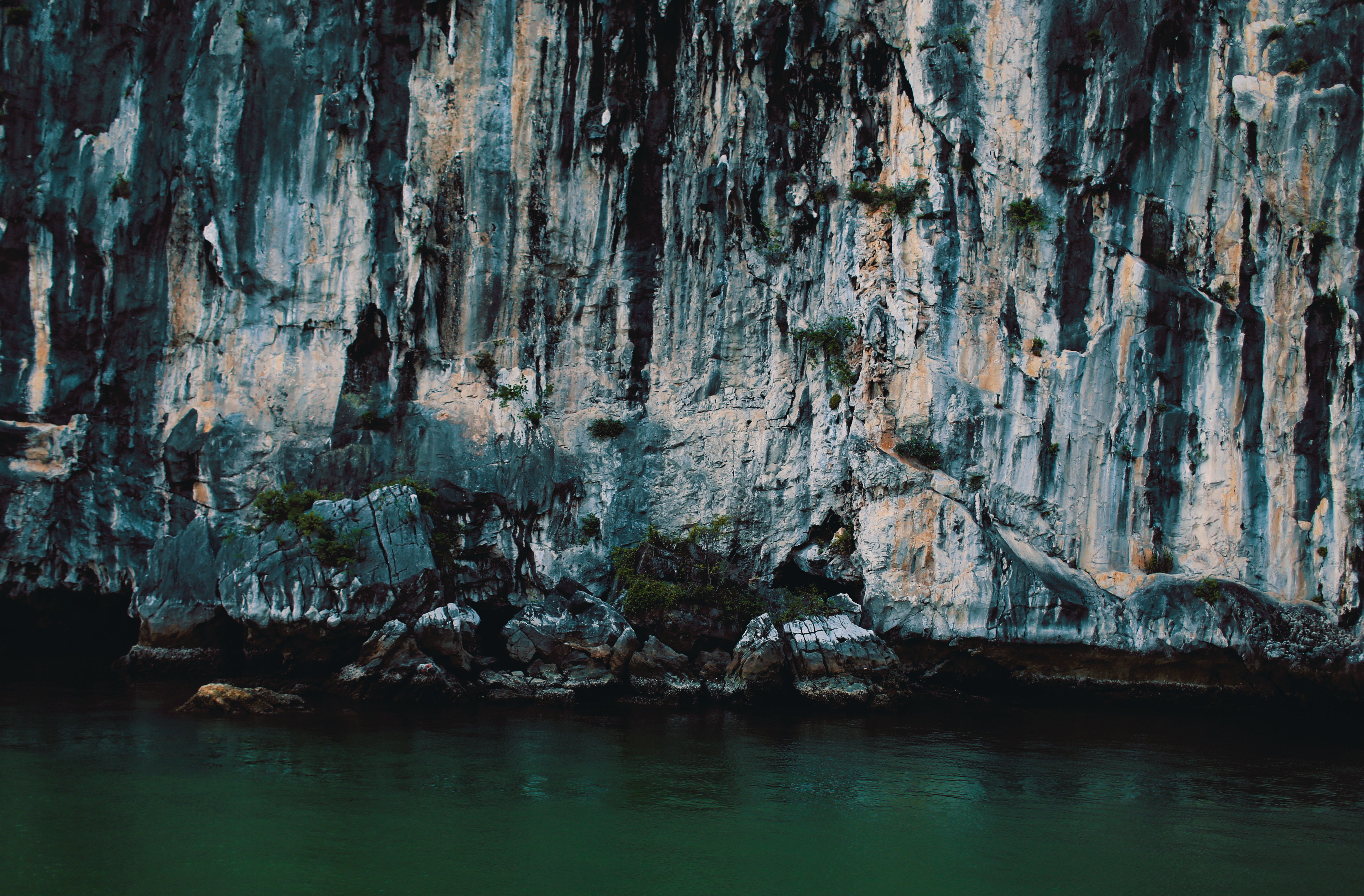 Hang Son Doong is reputed to be the world's largest cave and is located in Phong Nha-Ke Bang National Park. It was discovered by a local in 1990, and "rediscovered" by a British caving team in 2009. You can arrange trips to see this stunning cave, however you need to do this months in advance to be able to view it. You'll be blown away by its magnificent beauty and its sheer size.