AUSTRIA's HIDDEN GEM
Nestled away under a majestic mountain and surrounded by lush green fields you will find this superb hotel which ticks all of the boxes for the perfect holiday getaway. It is the perfect retreat from the main city of Salzburg, but still close enough that you can still check out all of its attractions with ease. There is an air of tranquillity upon arrival and you will instantly be in awe of the beautiful gardens, blueberry fields, and nature which envelopes you instantly putting you at ease.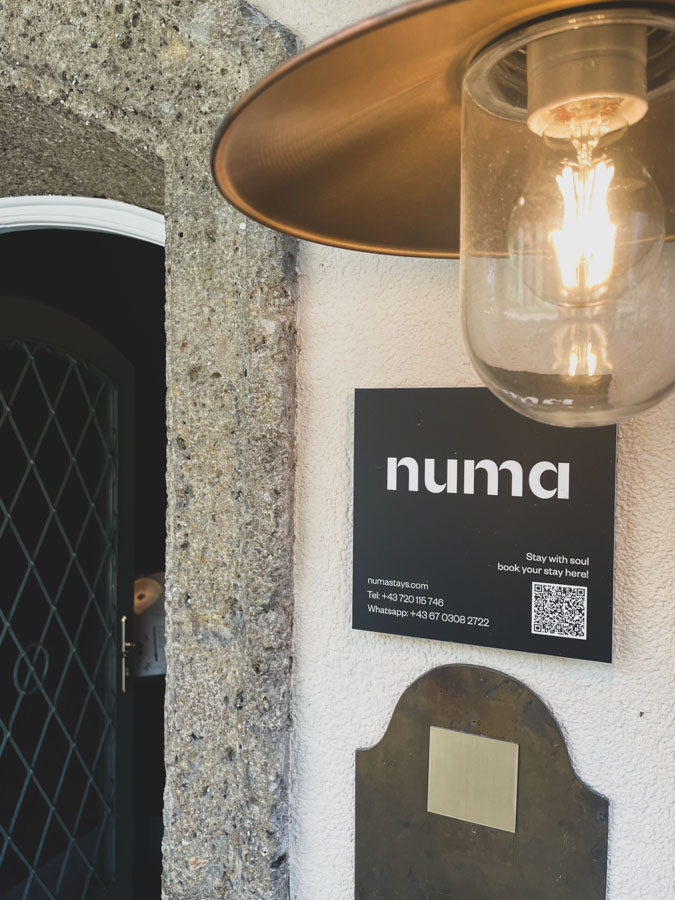 As soon as you set foot through Ivy's doors you are greeted with unique and homely decor setting the scene of what's to come. The best part? It's not like any other traditional hotel you have stayed at. You just need a code to gain access to your room rather than having the faff of dealing with reception and keys/card fobs. Super easy, and checking out is as simple as clicking a link to say you have left.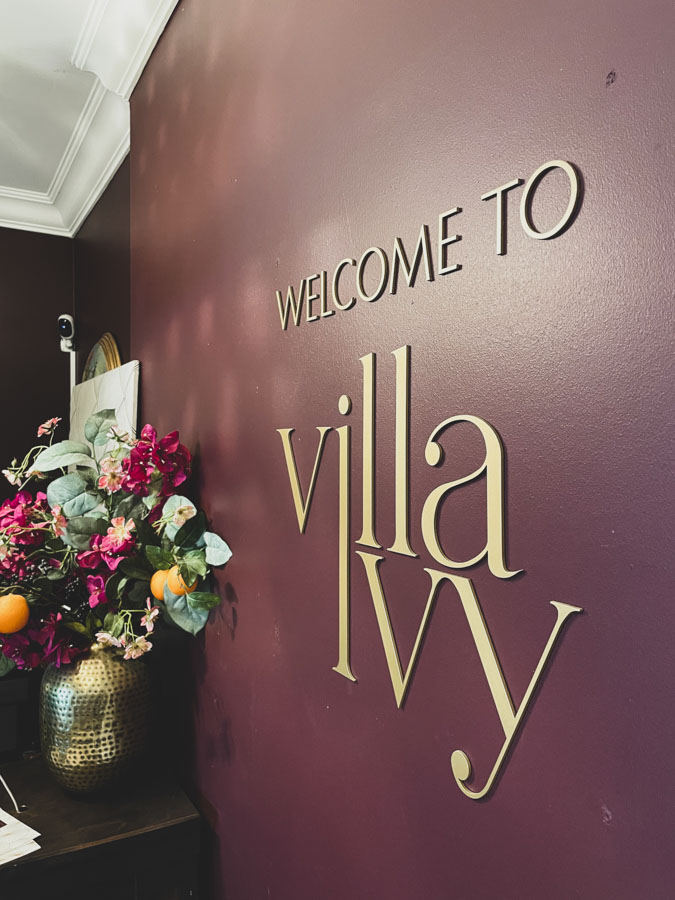 The atmosphere inside Ivy is cosy, friendly and stress free. It is the perfect place to explore the fascinating city of Salzburg, while being able to relax and unwind at the end of the day. What makes it even better is that you're only 400 metres from Salzburg Zoo and walking distance from the Hellbrunn Palace. There is also free parking onsite. Numa is transforming and modernising the hotel concept so that it is like your home away home.
If you are thinking of having a holiday in Salzburg, Austria, then I would highly recommend booking a few nights at Numa Ivy.
Highlights
Private apartment and great views
Comfortable, modern and clean rooms
Great location to most tourist attractions
Incredible surrounding scenery
Authentic Austrian history
The Deluxe Double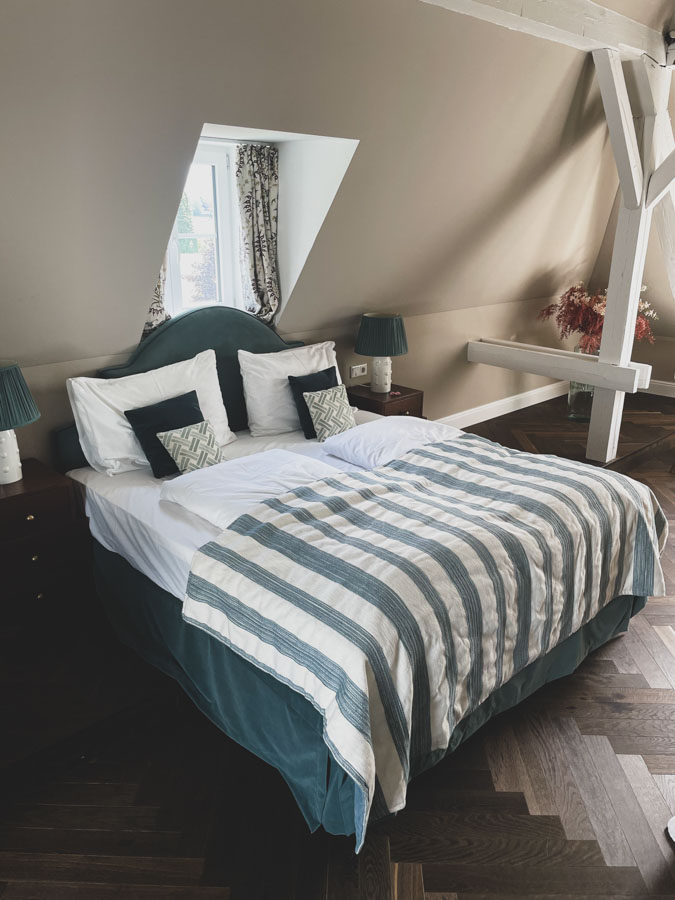 During our stay at the Ivy we opted to stay in their Deluxe Double Room which was perfect for our needs and provided a very comfortable night's sleep. With fantastic views of the mountains and surrounding gardens, aesthetically pleasing decor, spacious and comfortable furniture, we almost didn't want to leave to explore the rest of Salzburg.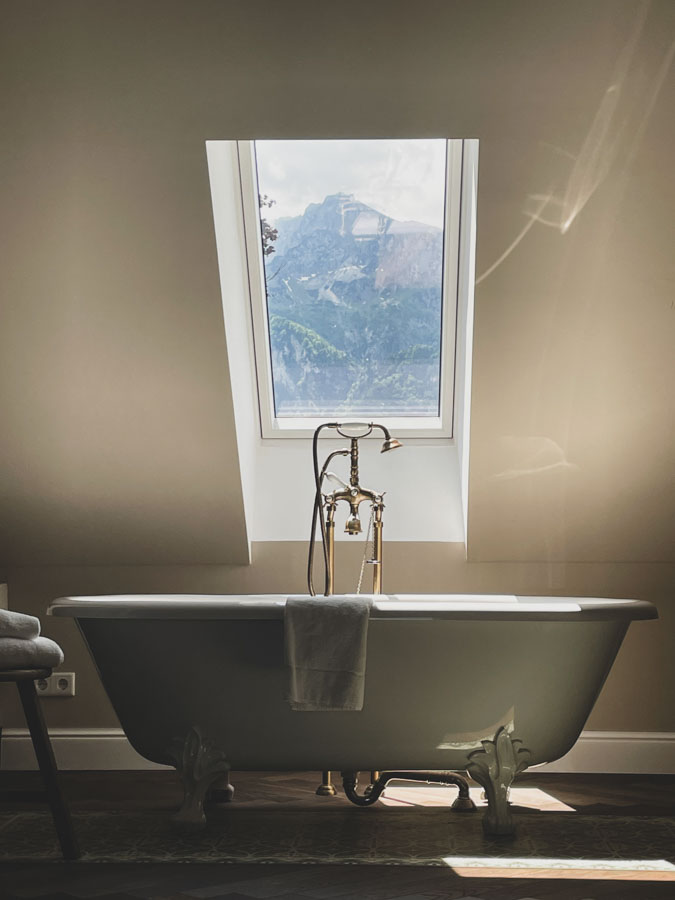 This extremely spacious apartment (48 sqm) situated on the top floor, overlooks the Alps, which you can see from the large swing out window situated above the bathtub and provides plenty of natural light throughout the day. It comes with a large queen size bed, a two comfortable sofa beds/chairs for relaxing, a Nespresso machine, satellite flat screen TV, tall ceilings, luggage storage, and free Wi-Fi access.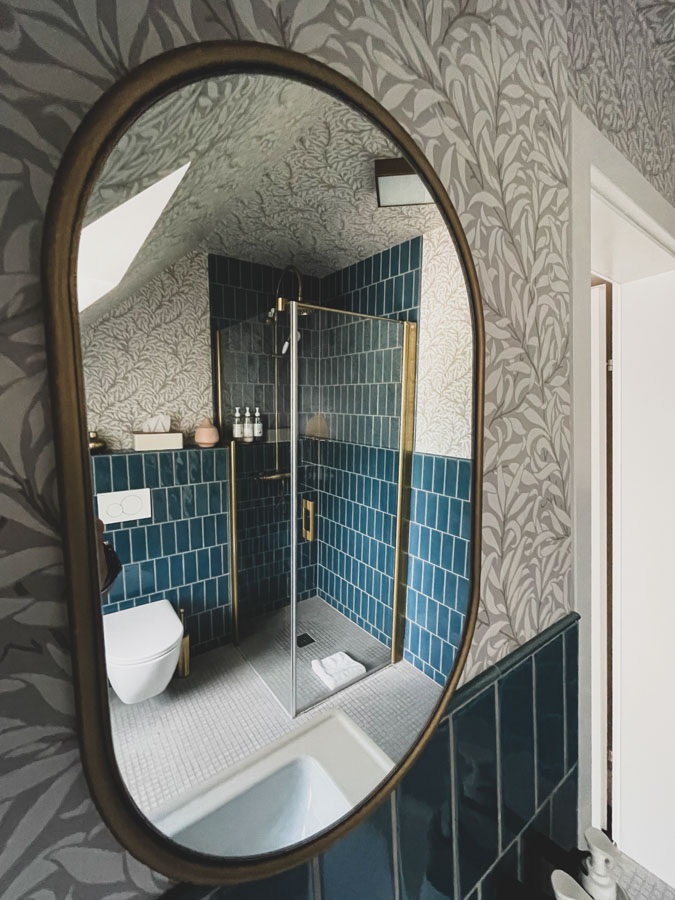 Each apartment has it own special feature, and ours had a bath at the end of the room where you could have a lovely soak and gaze at the mountains outside the window while sipping some lovely bubbly. We also had a spacious bathroom with a large mirror, rain shower, free top of the line toiletries, and fluffy towels. The suite also comes with writing desk, lamps, chairs, tea making facilities, mini-bar, slippers, robes, and free bottled water.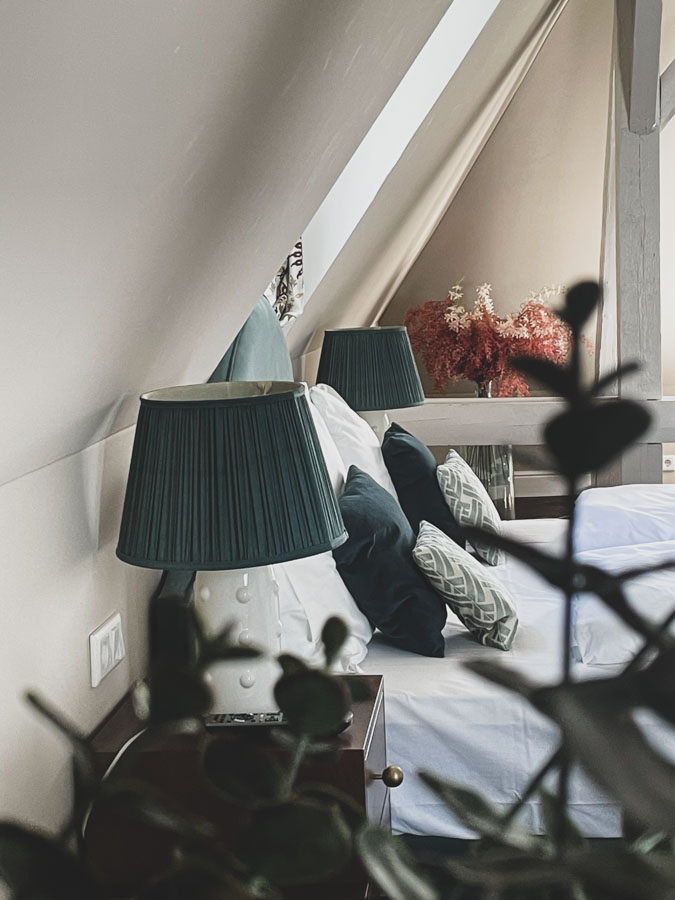 When you stay in this apartment, the Ivy really takes you to a whole new level of luxury and is spot on for couples looking for that perfect getaway. We often found ourselves relaxing like it was our own home and it is the ideal place to relax in after a long day of exploring the city sights and winding down.
To view all their other rooms click here
What to do in Salzburg
Enjoy some delicious Japanese food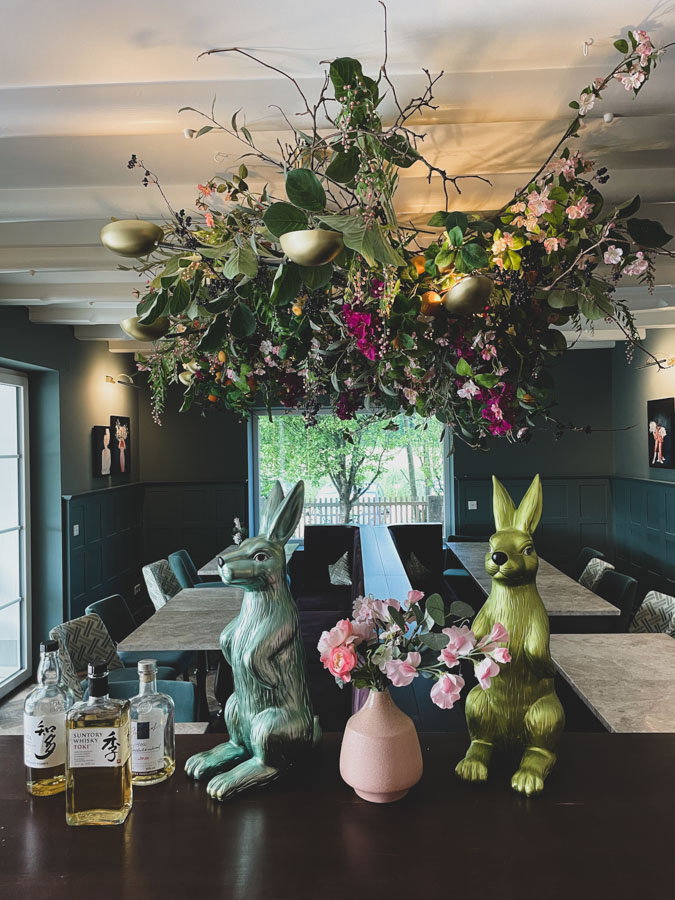 Located conveniently in the same building is the fabulous Kombu Japanese Fusion Eatery. We highly recommend grabbing some breakfast/lunch or dinner here as it is simply superb! Not only is the food incredible but the decor inside the restaurant really stands out with its vibrant furniture, flowers and layout. The main highlight though is situated in the rear where you can have your pick of garden tables to sit and watch the gorgeous mountains while sipping on a nice cold beer.
Check out the Red Bull Hangar-7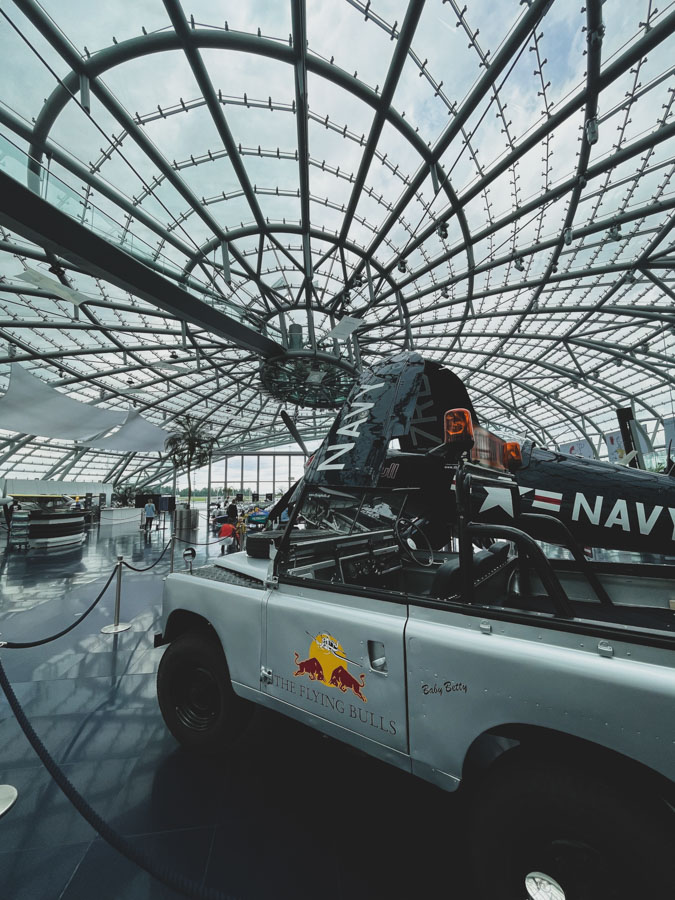 This building is super unique in Salzburg and if you are a fan of Red Bull and high octane sports then this is the place you need to visit. Under this impressive dome (which is free entry by the way) it houses the historical Flying Bulls aircraft fleet, a collection of Formula 1 race cars, helicopters and motorbikes. It even offers its own cafe, restaurant Ikarus, two bars and an outdoor lounge.
Take in the gorgeous Leopoldskroner Lake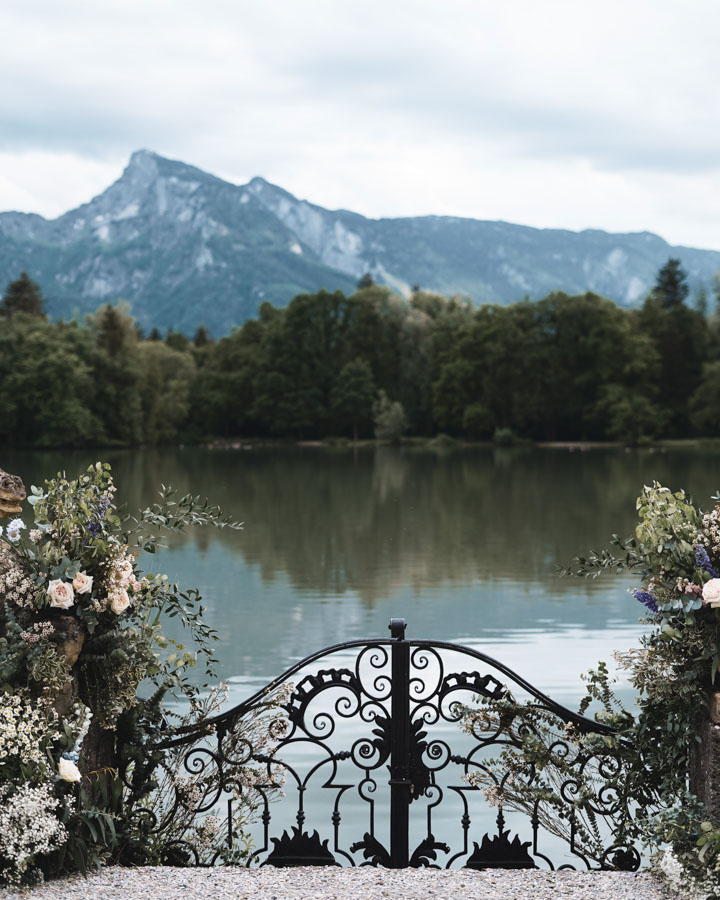 Fancy a stunning walk through nature and around a clear water lake? Then this is the place for you. Set against the backdrop of the world and Instagram famous Leopoldskron Palace, and the Gaisberg mountain, you can be sure to get some fantastic photos here and enjoy a delicious picnic. If you head to the palace, you may get to witness a wedding happening which is quite an experience, but if not then the grounds are lovely to walk around as well. Keep an eye out for the wildlife too! You may be able to spot swans, grey geese, ducks, frogs and plenty of fish.
Explore Fuschalsee Lake Pier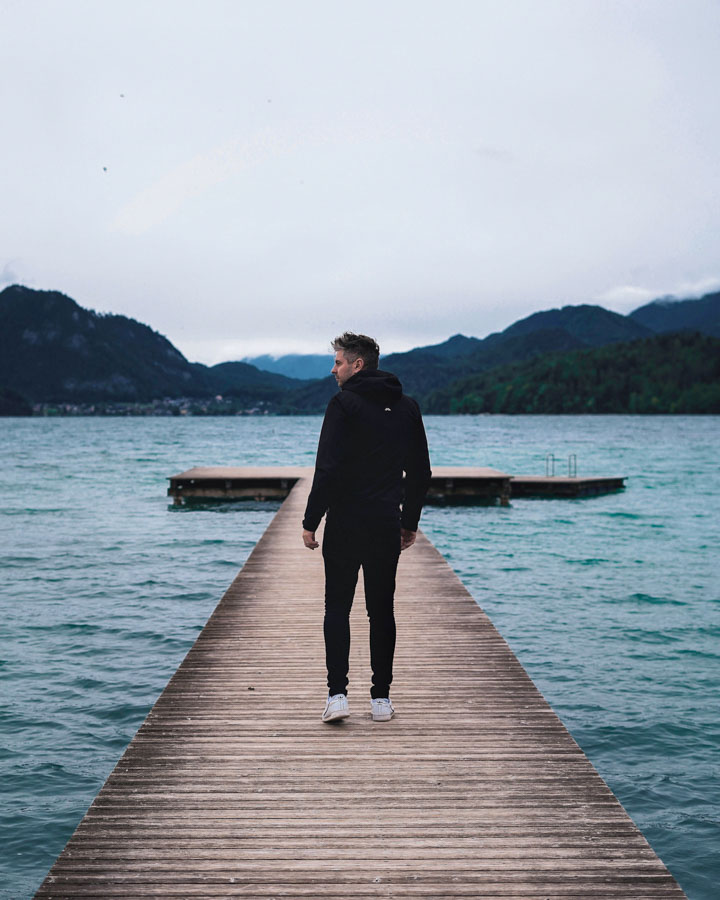 On the outskirts of Salzburg you will find this unbelievable turquoise blue lake which was known as the 'Courts Kitchen' as all of the fish from the lake that was caught would land on the Archbishops table due to their excellent quality. It is roughly 4.1km in length and this pier can be found on the end closest to Salzburg city centre. From the end of the pier you can find amazing views of the mountains, lake and surrounding nature. Highly recommend a visit!
Halstatt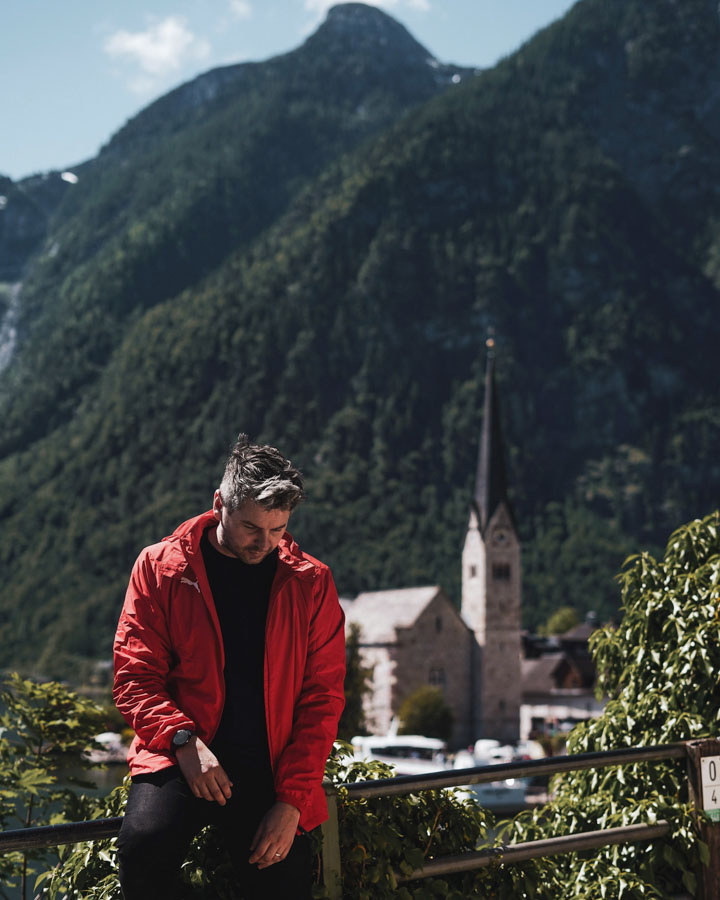 While not technically Salzburg, this quaint little mountain town is a must visit as a day trip from Salzburg and is best reached by car if you can hire one. It is here that you will be able to get some pretty eye-catching Instagram photos and content due to it being so picturesque. Be sure to check out the Halstatt church and its most famous spot round the corner from there, along with the market square, heritage viewing platform, skywalk and salt mine. Get there super early to avoid the crowds though as it can be a bit of a tourist trap.
How to get to Ivy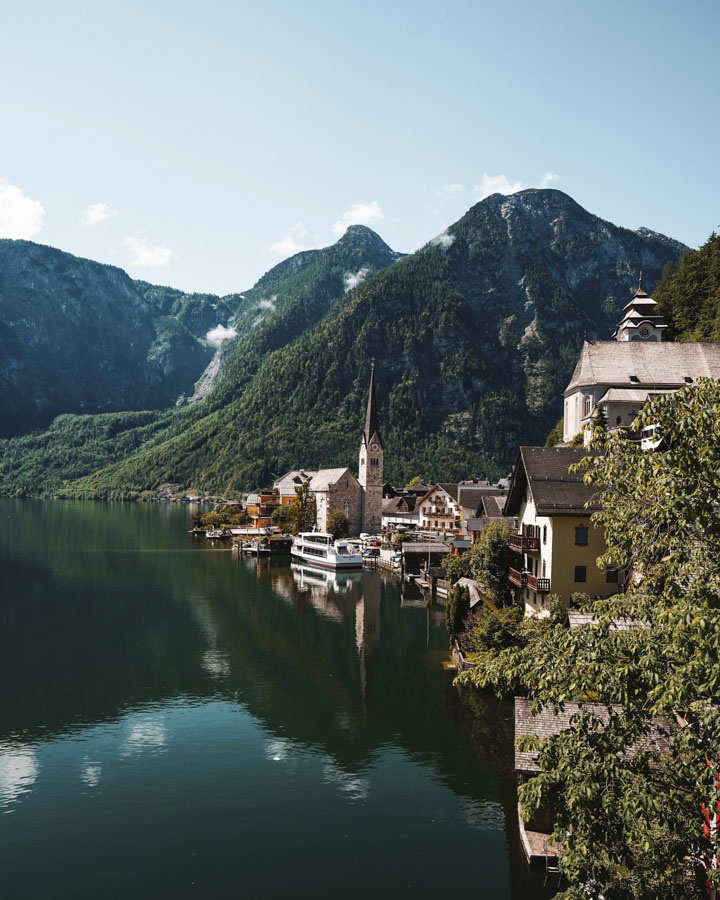 You can either hire a car and drive, get a taxi or a bus to reach the Ivy which is about 15 minutes by car or 50 minutes by bus from Salzburg airport.
Address: Hellbrunner Straße 73, 5081 Anif, Austria
Prices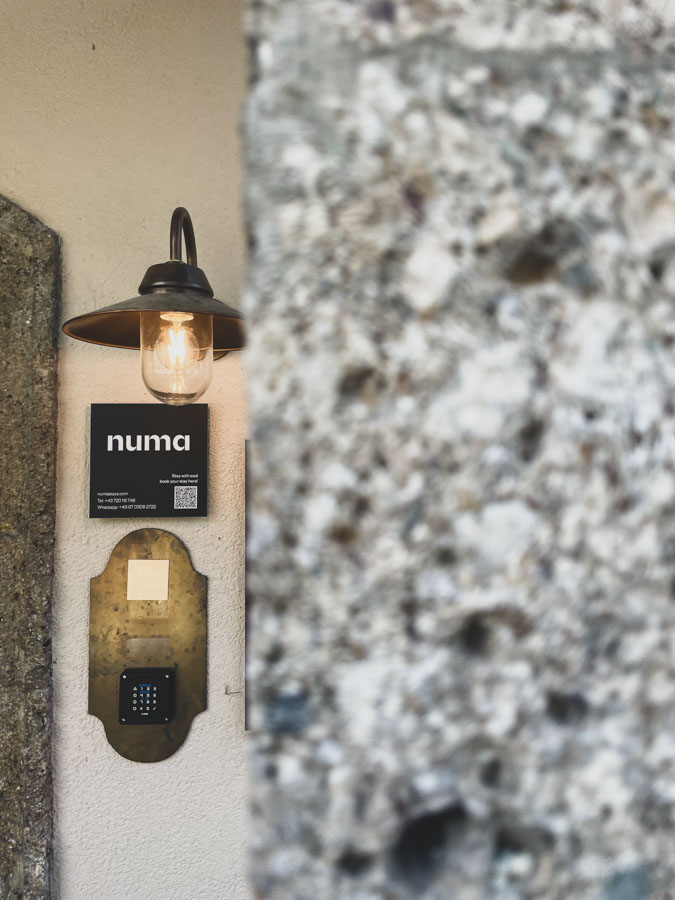 The prices will vary depending on what time of year you stay – to check out the pricing click here.
We stayed in September 2021 in the Deluxe Double with breakfast.
Extras
Wi-Fi is available in all areas and is free of charge
Plenty of space to relax in
Luggage storage
Secure front doors and rooms
Great communication with Numa who are always on hand
Summary
This apartment is a great place to stay due to its location, and it's the perfect place to stay while in Salzburg. I am so glad that we chose to stay here for a few nights – it's a unique place with everything you could need.
Experience unparalleled privacy and relaxation at The Ivy, where tranquillity meets impeccable decor and luxurious facilities that include bathing with a mountain view and beautiful gardens.
You will want to stay longer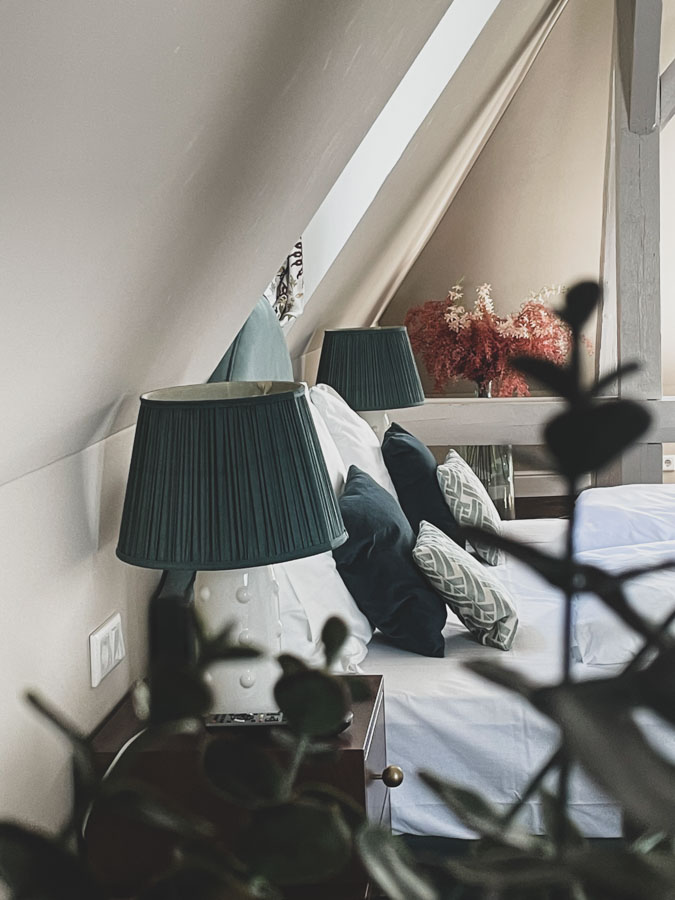 The apartment was fantastic, we had a super comfortable night sleep and really enjoyed watching the sun rise from our bed and large windows. The location was my favourite feature as it was close enough to the city but nestled among nature and easy to get around from there. Numa are also so friendly; they can honestly not do enough for you to make your stay that liranquillityttle bit more comfortable than what it already is.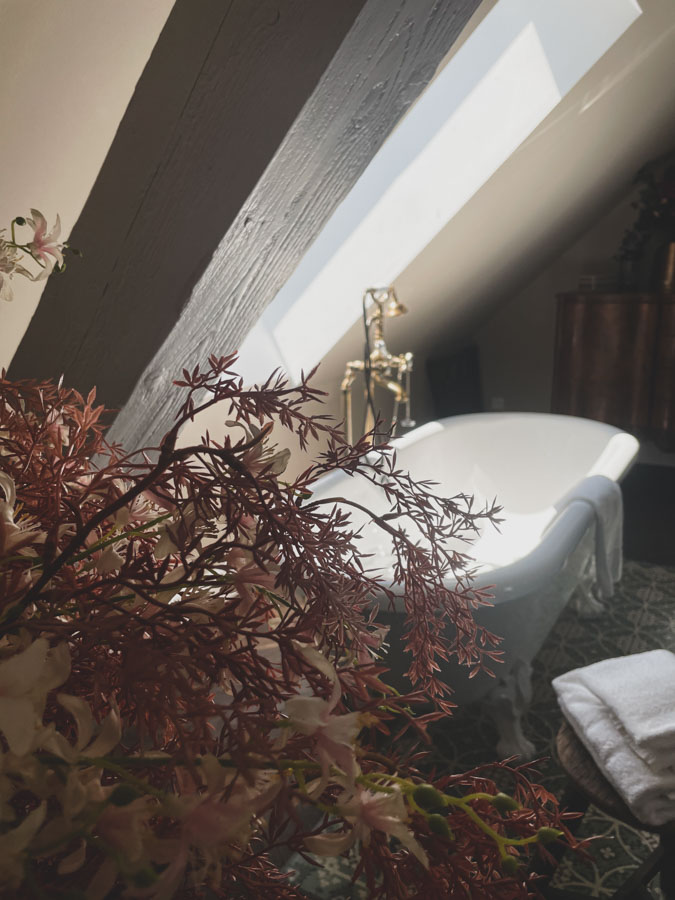 If you are heading to Salzburg and you want to enjoy a great hidden gem in a quiet and leafy area, then I would highly recommend Numa Ivy.
***Thank you to Numa Ivy for kindly sponsoring this post. All opinions are 100% honest & completely my own.