EXCITING ADVENTURE AWAITS!
⇷☓⇸
South Africa is certainly a place of wild wonder and natural beauty. With an abundance of nature safaris, majestic mountains, beautiful coastlines and huge bustling cities it has a bit of something for everyone.
The best part, is that as a country it is fairly inexpensive to visit and travel there due to their currency being relatively weak compared to the Great British Pound and Euro. Meaning that you can spend more on those luxury accommodations and lavish tours.
But isn't it dangerous?
In the back of your minds you may be thinking that whilst it is a picturesque place it is also quite a dangerous place too from what you may have heard on social media and the news. While it isn't a role model country with high levels of corruption and petty crime (and let's face it, where isn't these days?) it still has a certain charm that draws you in to it rich history and natural beauty.
Here are my reasons why you should visit:
Addo Elephant National Park
This is one of South Africa's larger Elephant National Parks which is located in the Eastern Cape region. If you are an elephant lover, this will definitely have to be your first stop on your South Africa tour. The Addo National Park is most notably known for its peculiar elephant population that has a special, brownish skin colour due the red soil in their environment.
On your tour around the park you can see them in their natural habitat and can usually get up and close and personal with them for some memorable photo opportunities.
Other animals
Since it is a national park, you can be sure to see other wildlife such antelopes, warthogs and ostriches. However, the other main attraction definitely falls on a group of lions and spotted hyenas that have also been introduced into the park.
The Big Tree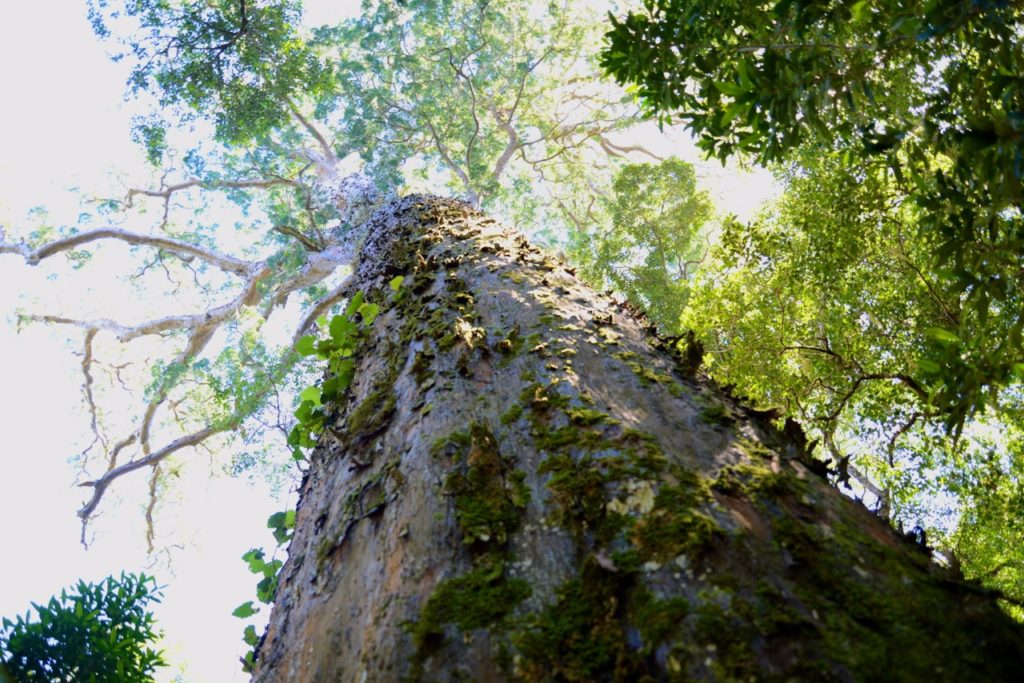 For nature lovers, a visit to the Big Tree in Tsitsikamma is something not to be missed. Estimated to be 600-800 years old, this majestic tree stands 36.6m high and has a trunk circumference of 9m.
Cape Town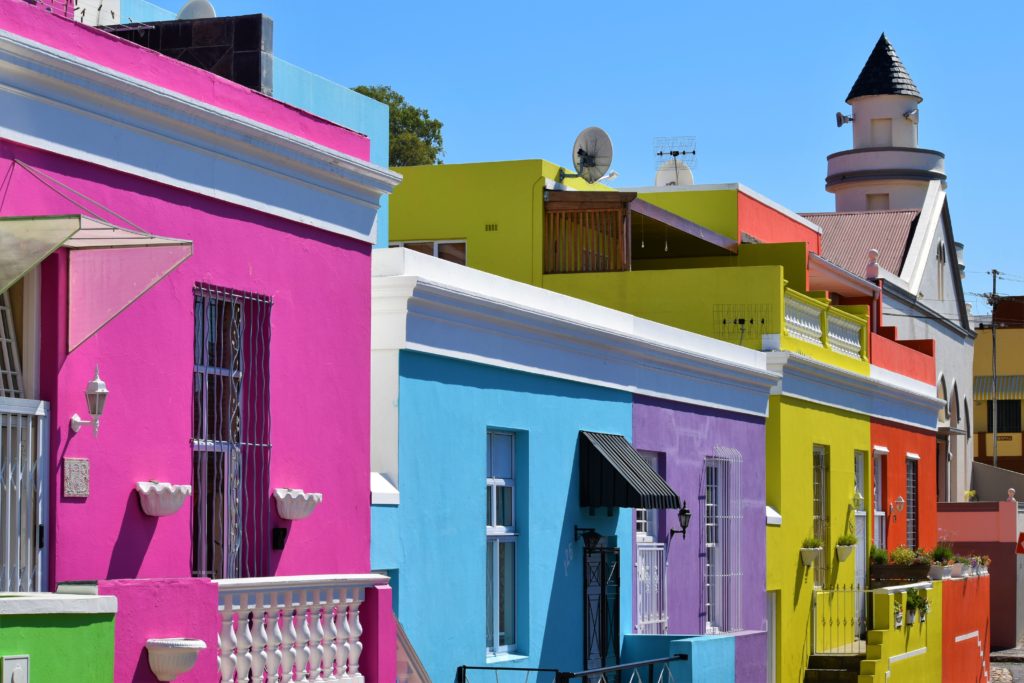 A quite renowned city which is situated at the tip of South Africa's Western Cape Province and other than Johannesburg, is one of the most popular tourist destinations for any traveller.  You will find yourself pulled away from the safari's and African wildlife to the more hustle and bustle side of life in this fantastic metropolis.
Natural settings
It is centrally located between the imposing Table Mountain (see below) and Table Bay and is a relatively small area considering how popular Cape Town is. Surrounded by an impressive natural setting, the city has numerous attractions that draws tourists there. It offers a plentiful amount of divine and diverse beaches, as well as stunning rolling green hills and valleys of the Winelands.
A vibrant city
What I loved most about Cape Town is that there is so much art and creativity overflowing in the cities infrastructure creating brightly painted facades and Afro-chic décor in its bountiful restaurants and bars. Infusing its vibrant street art into the mix leaves you with art overload and you will spend most of your time wondering around and taking way too many photos.
Day trip to Swaziland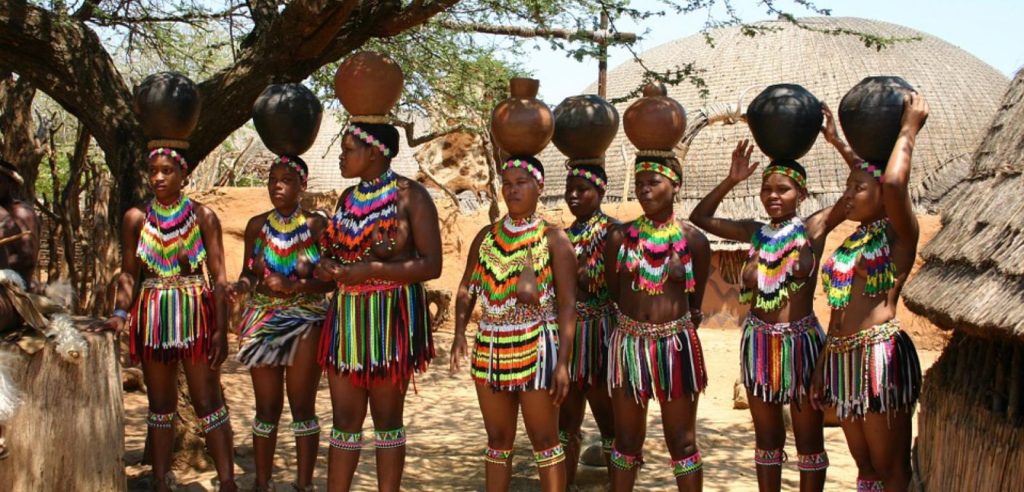 This country isn't as well known; however, it does have a reputation for being one of the friendliest countries in Africa. It is definitely worth taking a day trip here to experience its large game parks and reserves, giving you a chance to spot even more African wildlife roaming around in the beautiful plains.
Extreme sports – The highest bungee jump in the world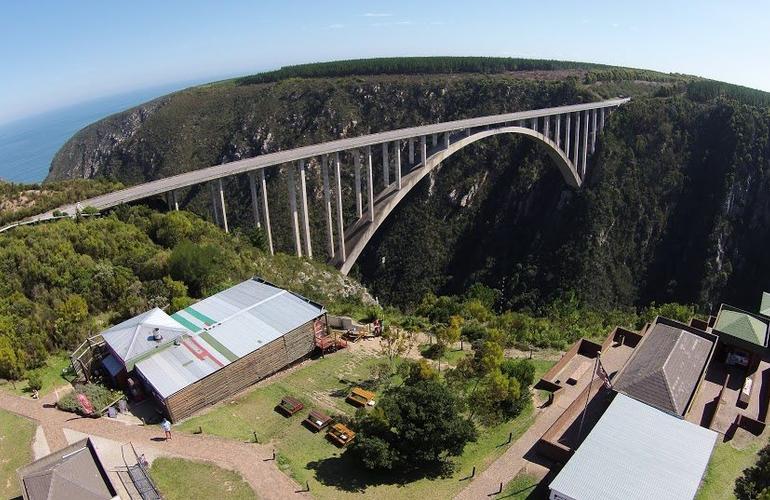 For those of you that have an inner thrill seeker, South Africa is one of the best places to get your adrenalin fix. It offers over a hundred extreme sports such as sandboarding, skydiving, parasailing, jungle zip-lining, scuba diving and most famously bungee jumping.
It is also home to the highest bungee jump in the Southern Hemisphere (and world) called Bloukrans Bridge, Tsitsikamma which is set amid the nature reserves and ecological riches of the Garden Route. Standing at an incredible 216m tall, it will make even the most fool hardy thrill seeker think twice before jumping. But not to worry! If the surrounding beautiful nature doesn't calm your nerves, knowing that Prince Harry and Jack Osbourne have jumped and survived this ultimate bungee jump.
Surf the waves in Dungeon
Situated at the foot of the Sentinel Mountain outside Hout Bay, Western Cape, the Dungeons is a very popular and challenging surfing spot for locals and surfing enthusiasts. This place attracts more experienced riders and should be avoided by beginners, but it is a great place for spectators to see some incredible wave riding. The big waves usually occur more frequently during the South African winter, generated from Southern Hemisphere ocean storms known as the Roaring Forties.
Starting out?
Beginners should instead head to Jeffrey's Bay (J-Bay), which is about 70km west of Port Elizabeth, and is famous for its crazy right-hand breaking waves!
Cango Cave Antics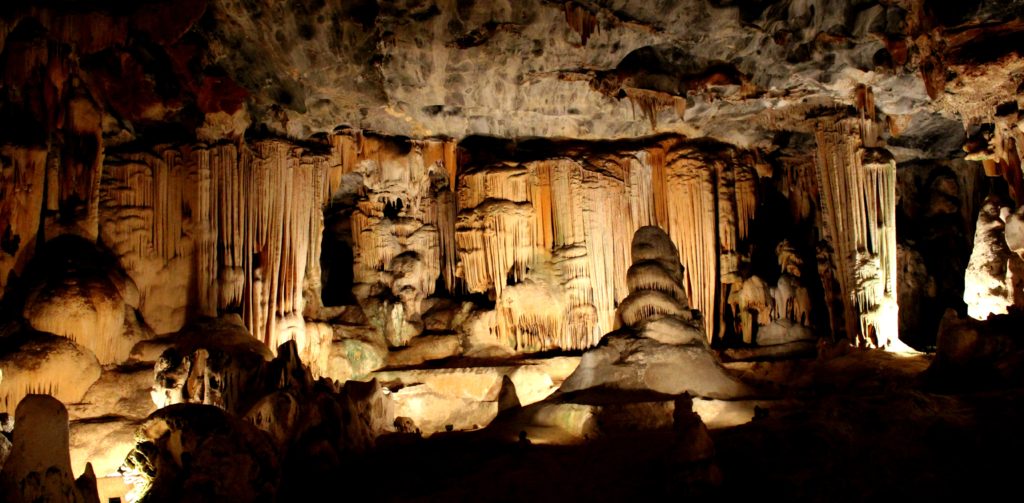 Found in the heart of the Swartberg Mountains you can find these awesome 20-million-year-old caves to explore. Inside you will find hugely exquisite stalagmite formations during thesubterranean tours and learn about its history from the Interpretive Centre.
The tour
You will be able to stare in wonder at the delicate roof crystals which are known as the 'Hanging Crystal Gardens' as they are adorned with ice-like crystals and weirdly contorted helicites. One of my favourite chambers is the King Solomon's Mine. This cavern gets its name from a formation that is high up in the ceiling resembling a stout king with a bearded face, wearing a crystal crown. His throne is mounted on an inverted Protea which is South Africas national flower.
This is a great day out for all of the family as there is an adventure and heritage tour, depending on how active and adventurous you want to be.
Table Mountain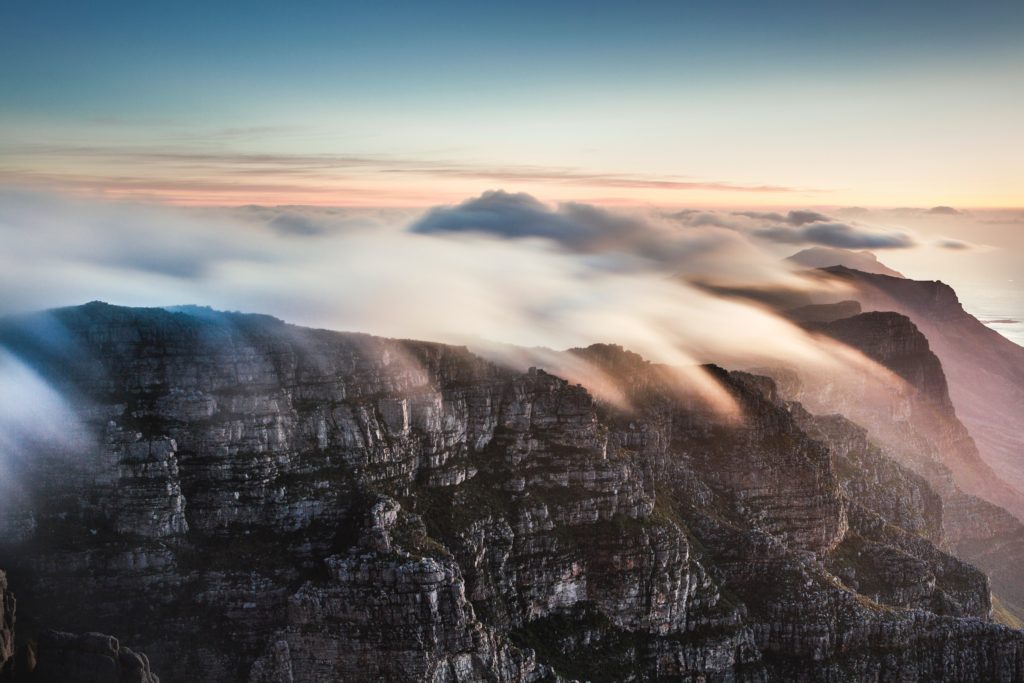 If you are in South Africa, then you have no excuse not to visit this famous flat topped mountain. It has recently been voted as one the New Seven Wonders of the World and is a natural tourist attraction.
Flanked by Devil's Peak and Lion's Head, Table Mountain makes up the northern end of the Cape Fold Mountain range. Its distinctive three-kilometre flat top was actually once the bottom of a valley. The local legend has it that the tablecloth of clouds that pours over the mountain when the southeaster blows is the result of a smoking contest between the devil and a retired sea captain called Jan van Hunks.
The climb
Although the climb is pretty steep and tiring, the views are well worth it and changes your entire perspective. To reach the summit, it takes roughly about two hours of steady climbing and once you are at the top you will want to spend at least an hour relaxing and enjoying the views with perhaps a picnic and some lunch. The best part is that once you are at the top, you haven't got to climb back down as there is a cable car which will take you to the bottom (costs roughly around 135 ZAR for adults).
A 'must do' if in South Africa! Who wouldn't want to tick off a natural wonder of the world of their bucket list?
Sleep in Ghandis House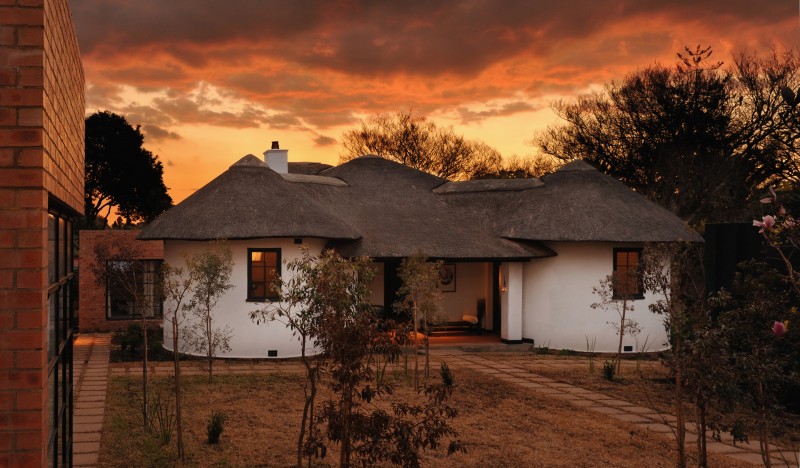 For the history and culture buffs out there, South Africa is home to Gandhi for a short period of time where he spent time in Satyagraha House developing his plan for passive resistance against the British Empire. For those who don't know, Gandhi, is Revered the world over for his nonviolent philosophy of passive resistance. He began his activism as an Indian immigrant in South Africa in the early 1900s, and in the years following World War I became the leading figure in India's struggle to gain independence from Great Britain.
His faith
Known for his ascetic lifestyle–he often dressed only in a loincloth and shawl–and devout Hindu faith, Gandhi was imprisoned several times during his pursuit of non-cooperation, and undertook a number of hunger strikes to protest the oppression of India's poorest classes, among other injustices.
The design
Mahatma Gandhi's friend Hermann Kallenbach designed and built this house that served as Gandhi's South African base from 1908-09. The house, situated in Orchards, Johannesburg, has been restored and provides free day visits or overnight stays in one of its seven rooms (prices from 2,500 ZAR).