HOME TO LEONARDO DICAPRIOS – 'THE BEACH'
⇷☓⇸
Thailand is definitely the travel hub of Southeast Asia. Most people coming into the region fly into Bangkok and make that their base for doing the circuit around Southeast Asia. With its beautiful beaches, party islands, lush jungles, world-class diving, delicious food, friendly locals and cheap prices, Thailand is by far my favorite country in the world! It's an easy country to travel and you can meet a lot of other like minded people there.
The country is a well-worn destination on the backpacking trail and everything is convenient and easy. However, there are still many off the beaten path destinations aways from the crowds and the prices they bring. Overall, Thailand speaks for itself. What are you waiting for? Book that ticket to Bangkok and explore this paradise!
Here are my Top 10:
1. Explore Bangkok's delights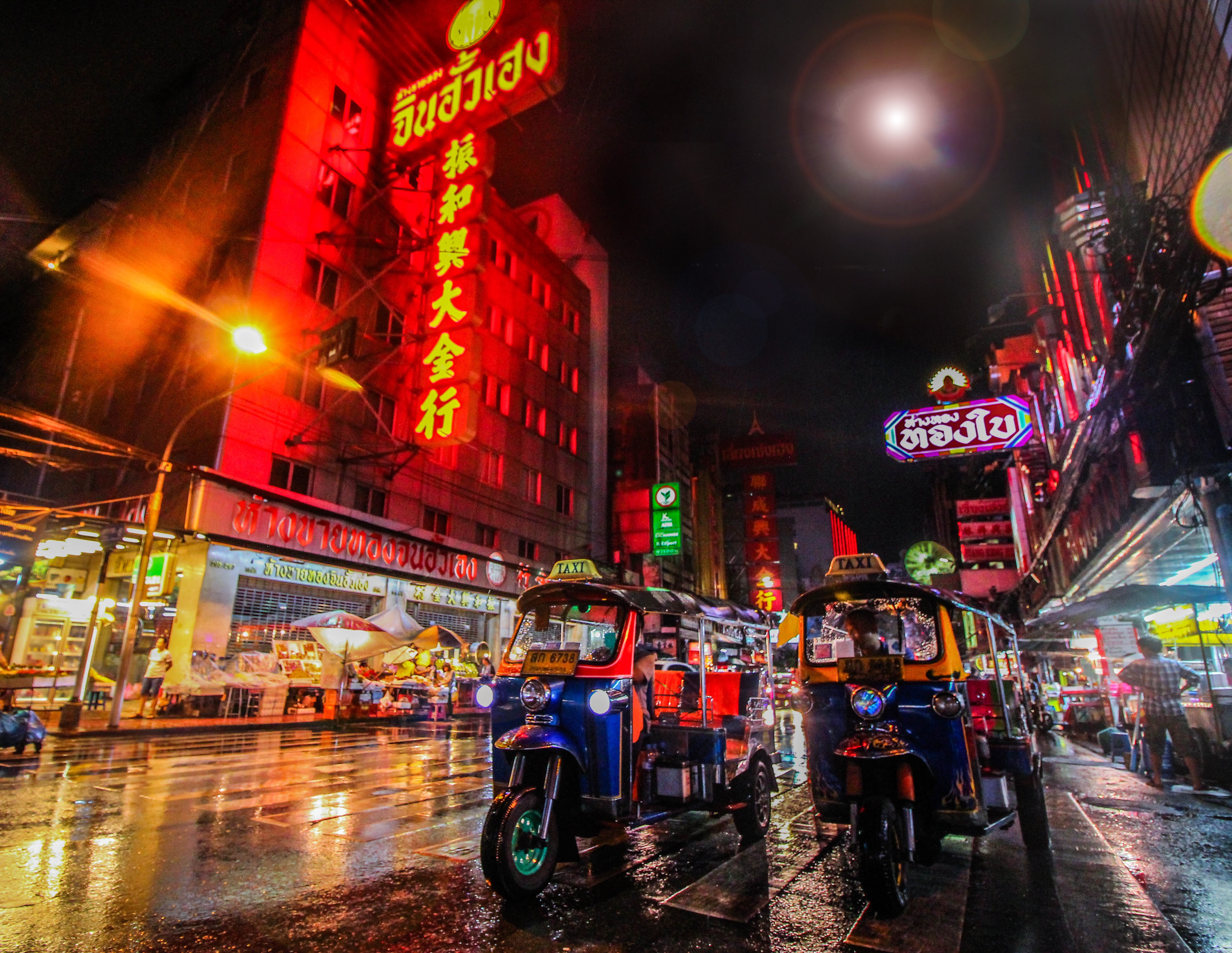 The heart of Thailand, this crazy city is a must-see. Most travelers don't like it right away but it grows on you the more you explore the temples, palaces, amazing markets, shops, one of the craziest nightlife scenes in the world, and of course, amazing Thai food.
Be sure to visit a floating market, head to the famous Erawan waterfalls, and to try a few exotic delights such as cricket, scorpion and for the more adventurous – spider.
2. Get wet in Chiang Mai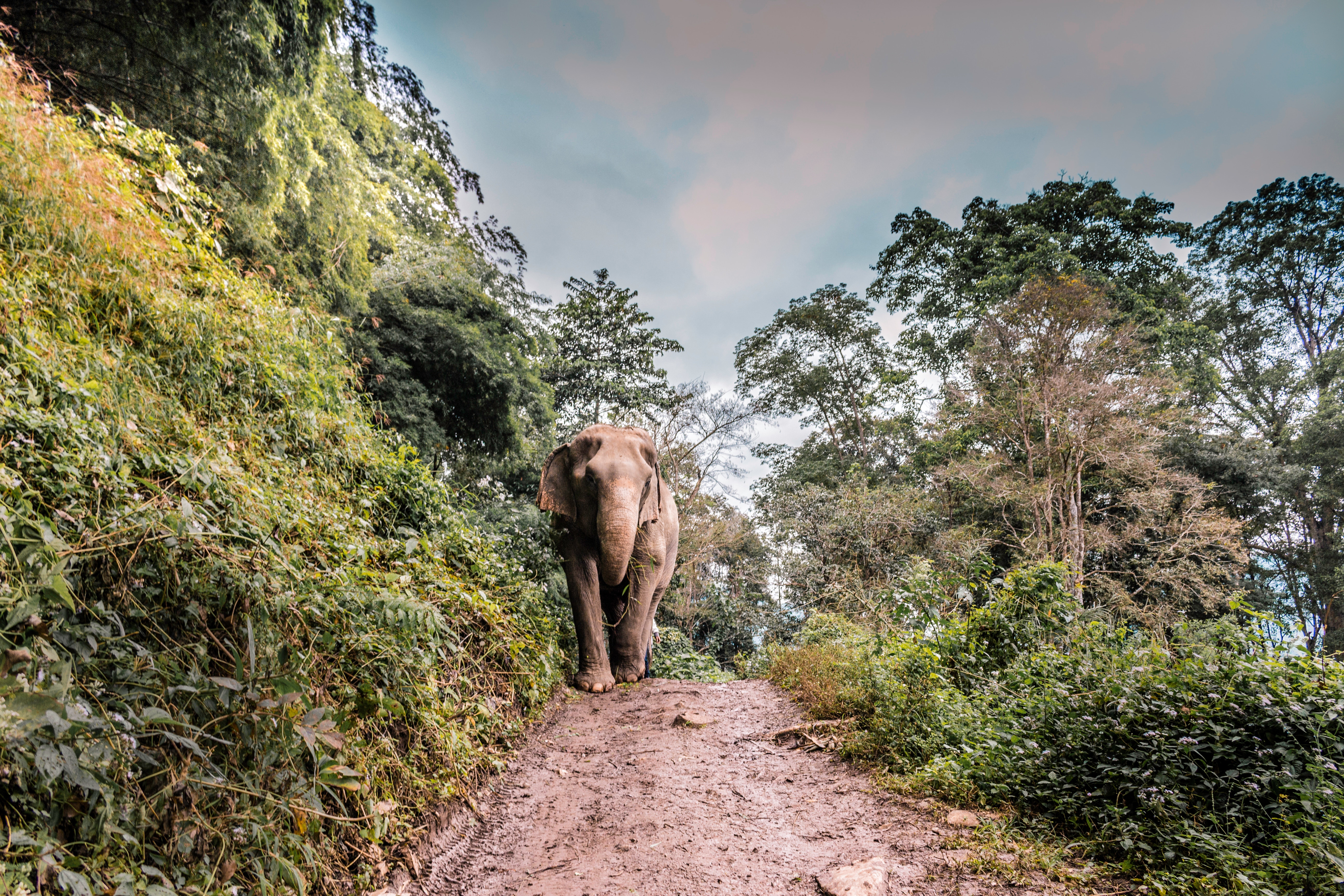 Chiang Mai is an old city ringed with temples and surrounded by jungles. It's a good launching pad for jungle treks into the area; there is a nearby elephant sanctuary, and the Chiang Mai night market is a place for some of the best handicrafts and deals in the country. Be sure to stay here during the Songkram festival for some epic water fights and festivities!
Also check out the quarry where you can do some epic cling diving/jumping.
3. Relax on tropical islands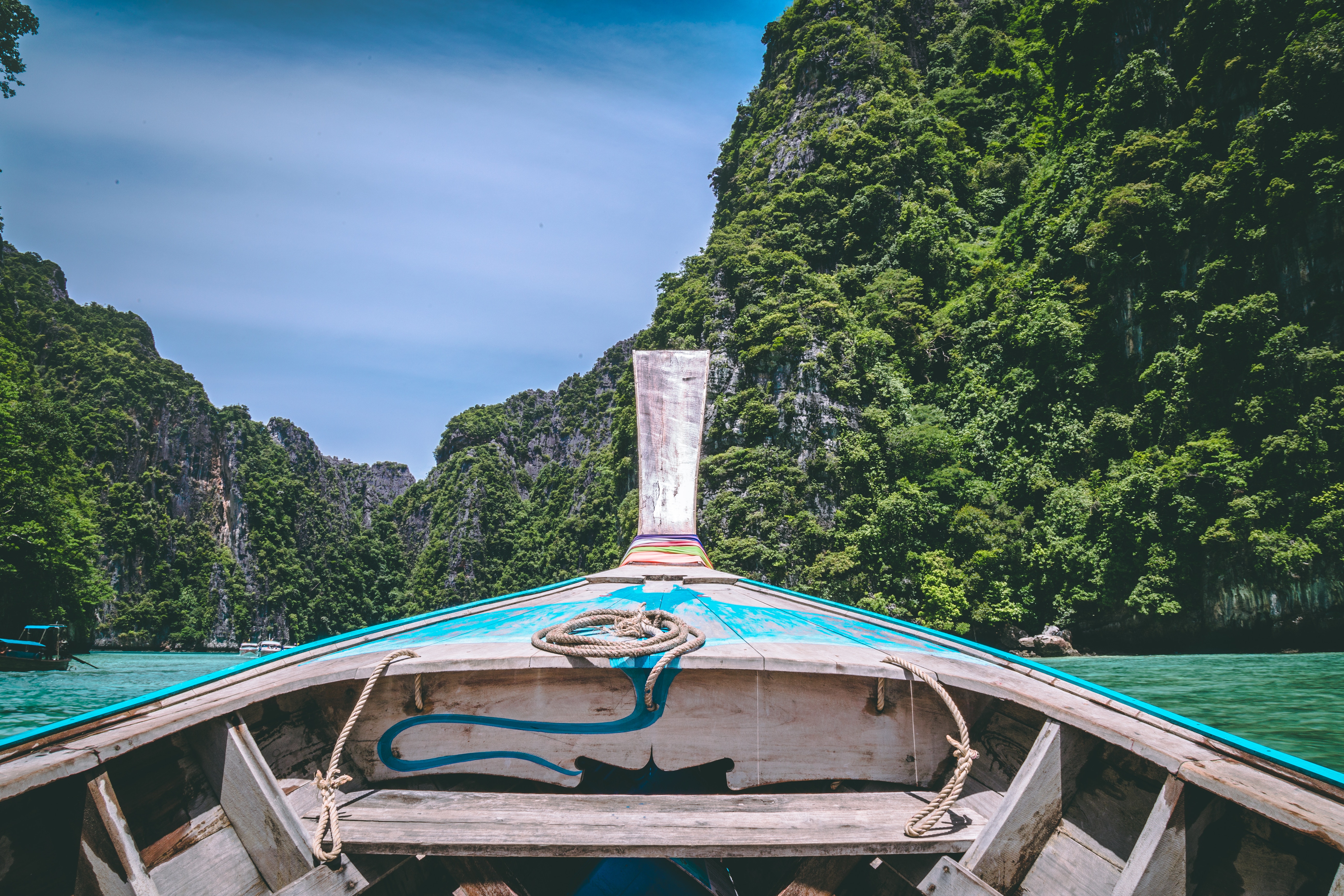 Thailand is a huge country and the thing it definitely doesn't lack are beautiful and tropical islands. Some are overdeveloped, while others only have a single bungalow on them. You'll find everything here.
Some of the best islands here are – Ko Samui (more touristy with lots of hotels and resorts), Ko Lanta (chill and relaxing), Ko Tao (chilled, great nightlife and best place to do your PADI), Ko Phi Phi (Great night life, chilled beaches, awesome island tours to 'The Beach' aka Maya Bay, Monkey beach and James Bond Island), Phuket (Party island), Railay (super relaxed and out of the way), and Ko Pha-ngan (Full and Half Moon Parties).
4. Party at the Full Moon Party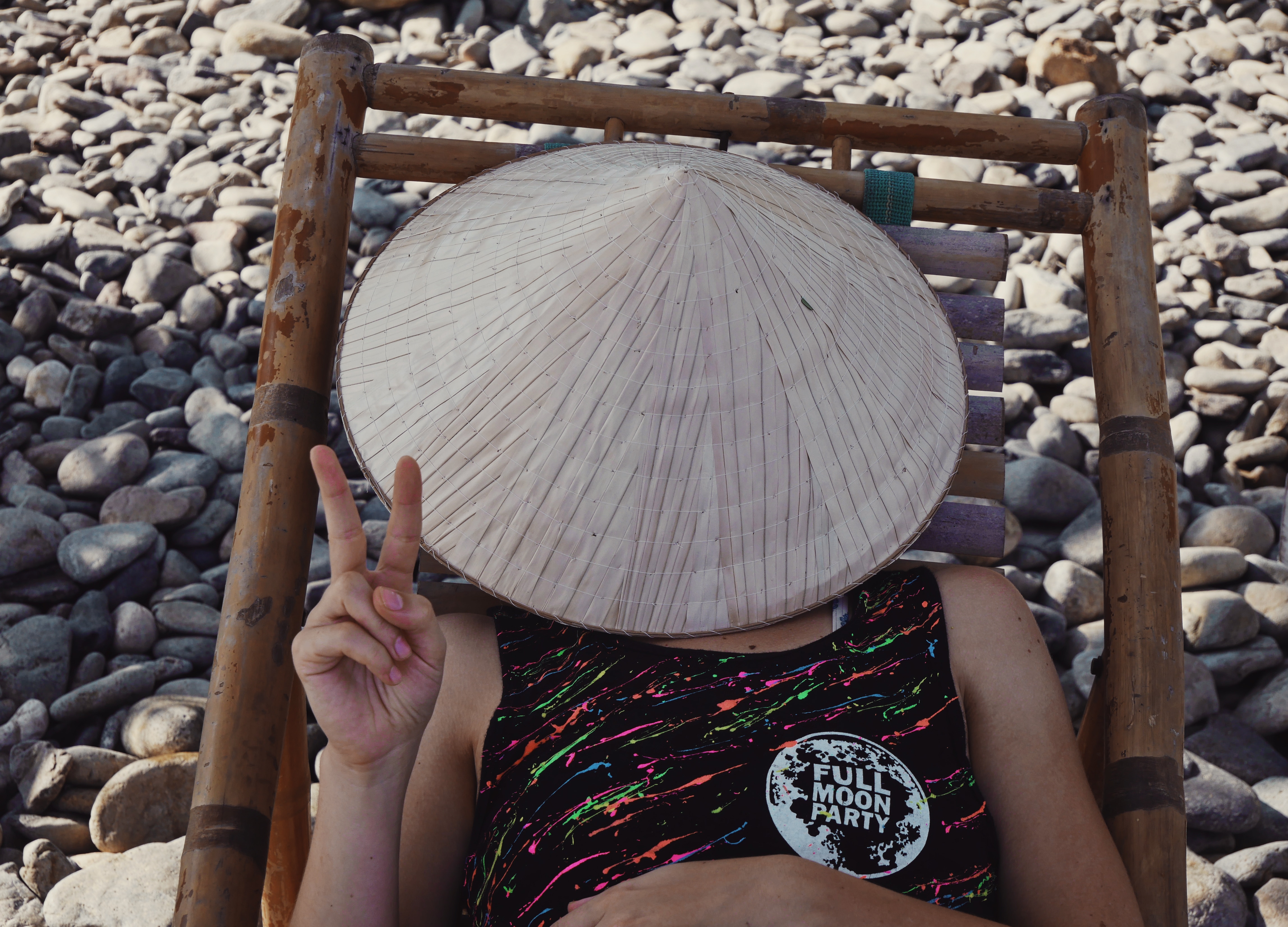 If you like partying, there's no better party in the world than the famous Full Moon Party. The Full Moon Party is a giant festival-like party with a lot of drinking, dancing, and drugs. Each bar has its own sound system, so you'll hear different music loudly blasting onto the beach every few feet.
The beach itself is lined with people selling alcohol, fire dancers putting on shows, and little booths selling glow-in-the-dark face paint. Sure, it is super touristy but that doesn't mean it's not a lot of fun and it's as much a part of Thailand as anything else.
5. Expand your culinary skills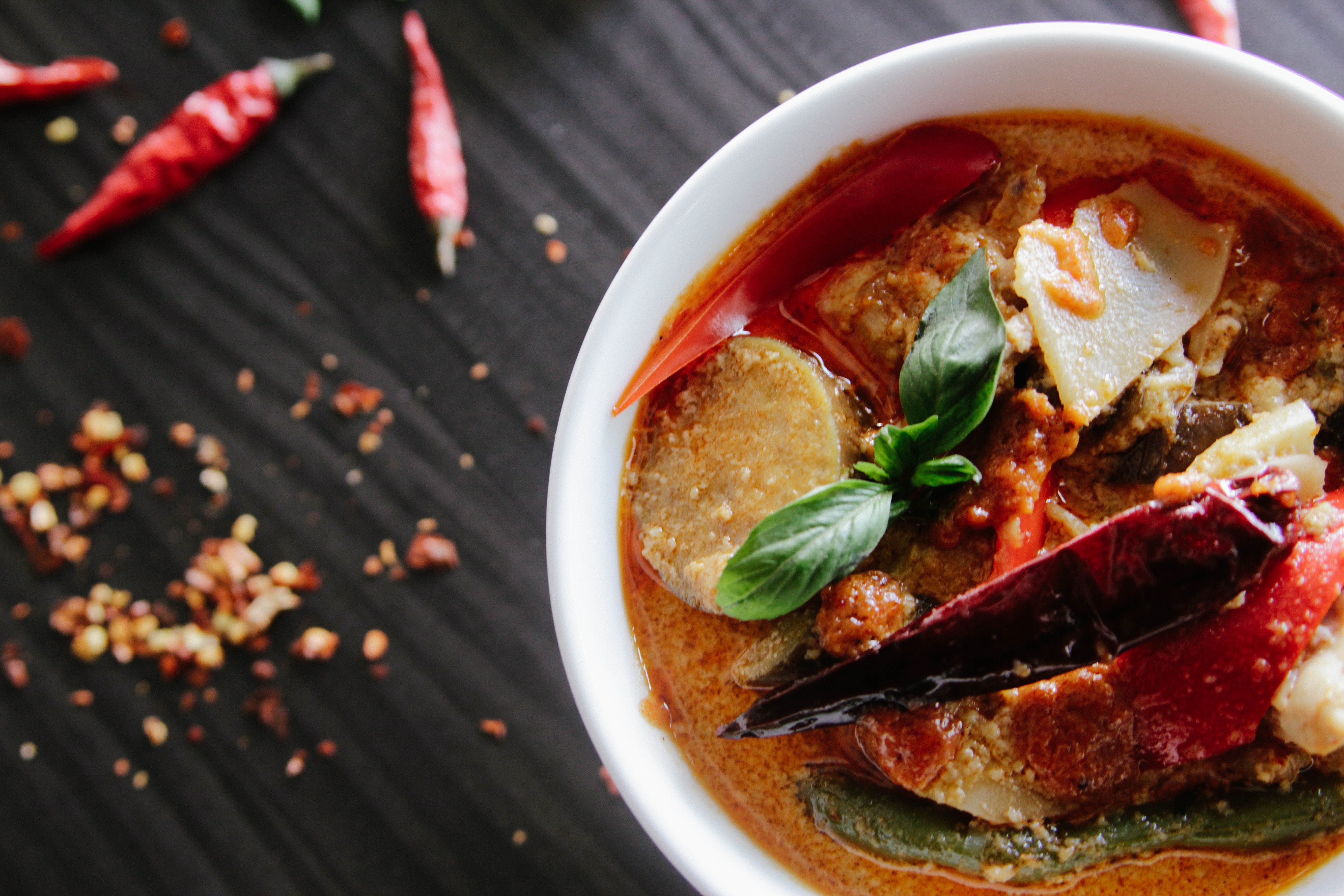 Thai food is delicious and it's relatively easy to cook. All over the country, you'll find places to teach you, though the best are in Chiang Mai, Pai and Bangkok. Even if you don't plan to cook back home, at least you get to spend a day making and eating scrumptious food.
6. Help the elephants at the Elephant Nature Park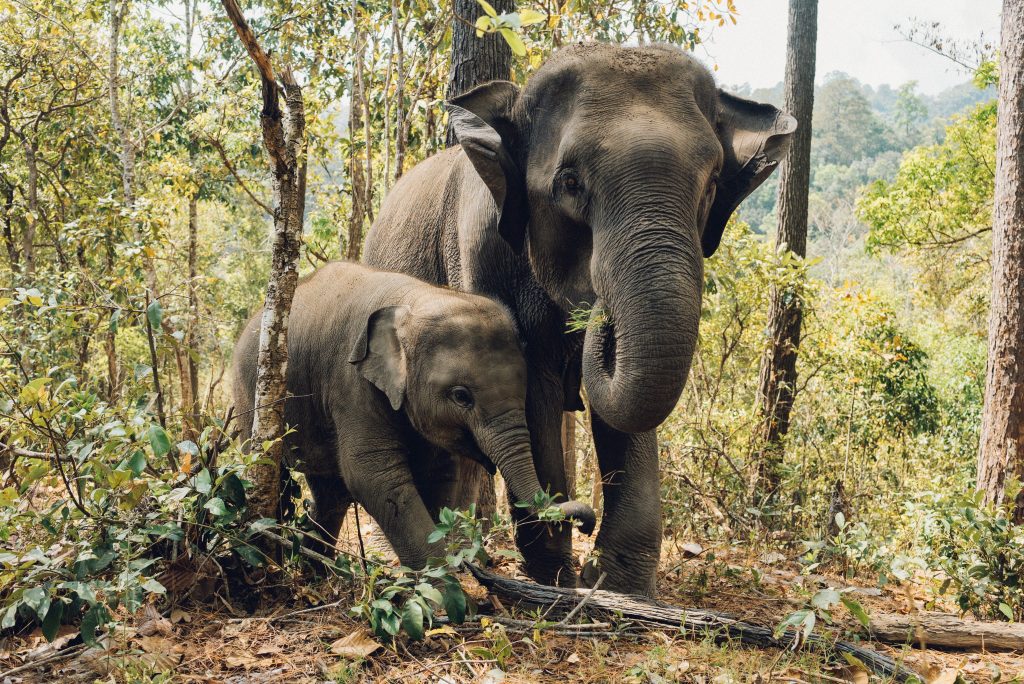 Sure you can come to Thailand and ride an elephant, but so many of them in this country suffer from abuse. An even better way to get up-close-and-personal to the animals is to volunteer at the Elephant Conservation Center near Chiang Mai. A one-day visit costs 2,500 THB for adults and it is totally worth it to look into these incredibly beautiful animals eyes and see how insanely intelligent they are.
7. Epic water fights during Songkran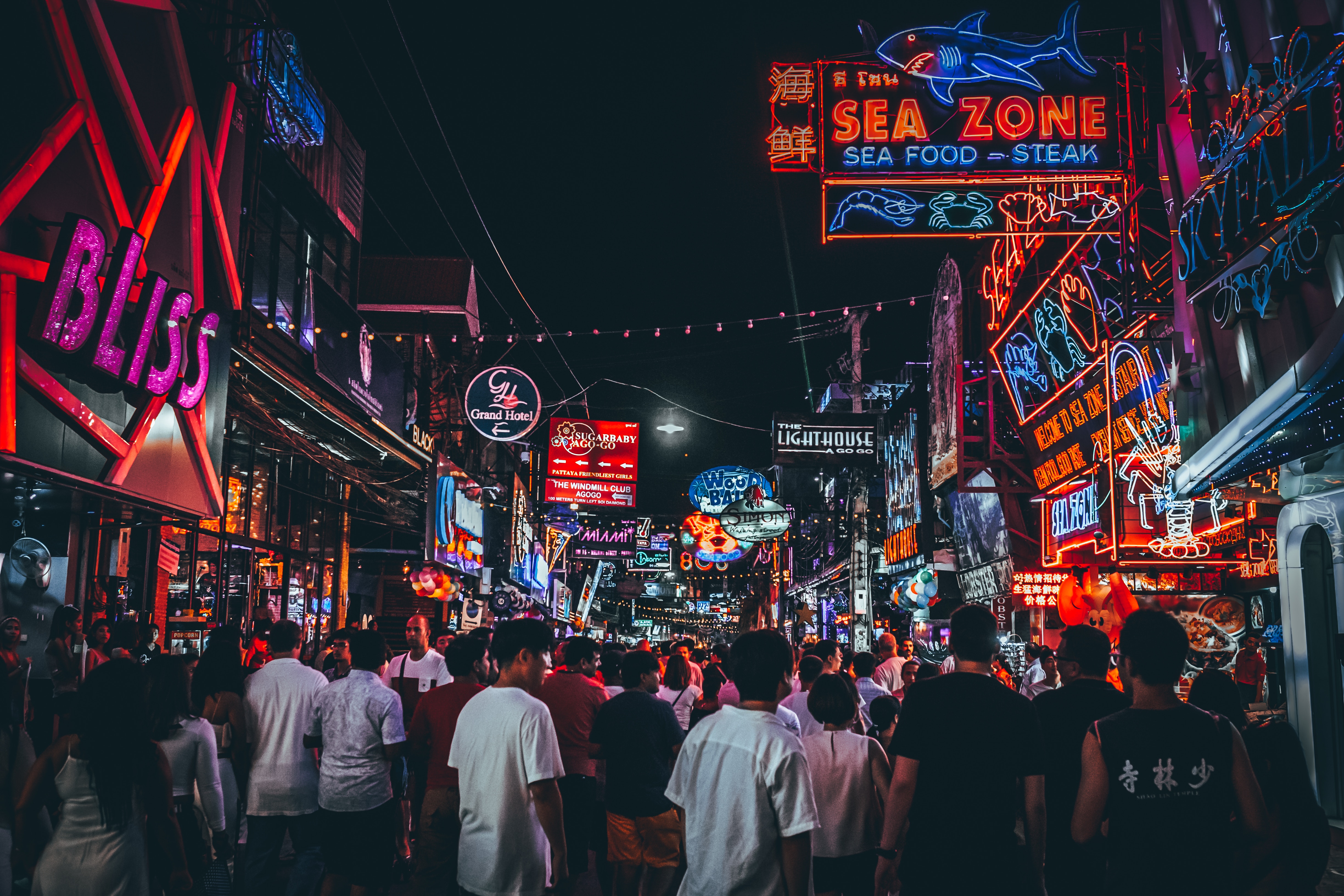 Between 13-15th April, the Thai celebrate Thai New Year by holding an enormous, three-day water fight. Songkran, as it's known, is meant to wash away the old and begin the year anew. It's an amazing festival and an unforgettable experience!  Be prepared to get wet everywhere you go those days (and keep your electronics sealed in plastic).
8. Relax in the hippy town Pai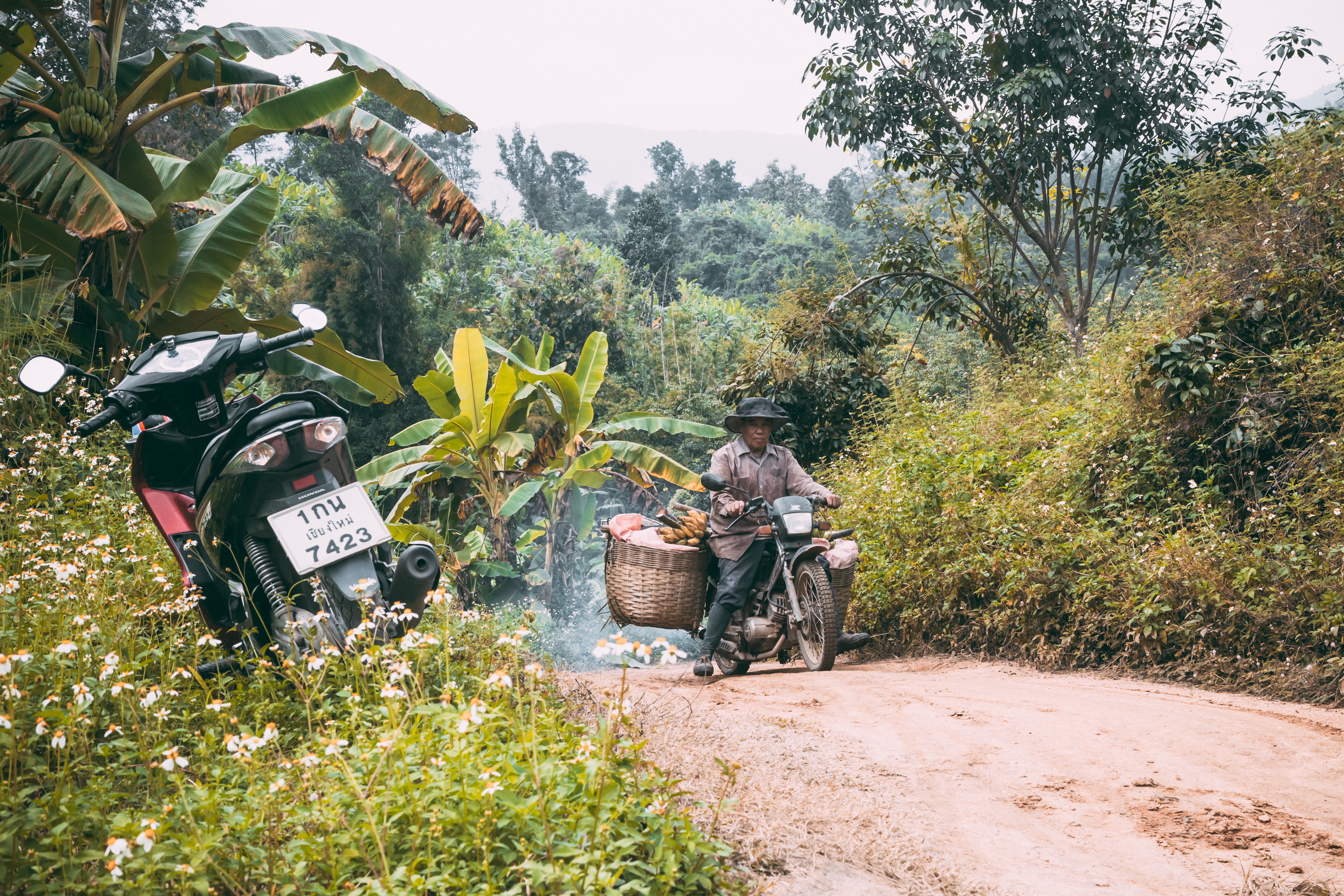 Pai has grown as a tourist destination in more recent years, but it is still a great place to escape some of the craziness of your larger cities. It is a true backpackers town, located in Northern Thailand. It is nestled in rolling green mountains and surrounded by waterfalls and incredible hiking trails. Be sure to take a day trip to the Tham Lot Caves, where you can take a stop off to swim in waterfalls and hot springs on your way there.
Stay on the outskirts town in a lovely little bungalow, rent a bike, traverse the hills, and bathe in the cool waterfalls.
9. Shop at the floating markets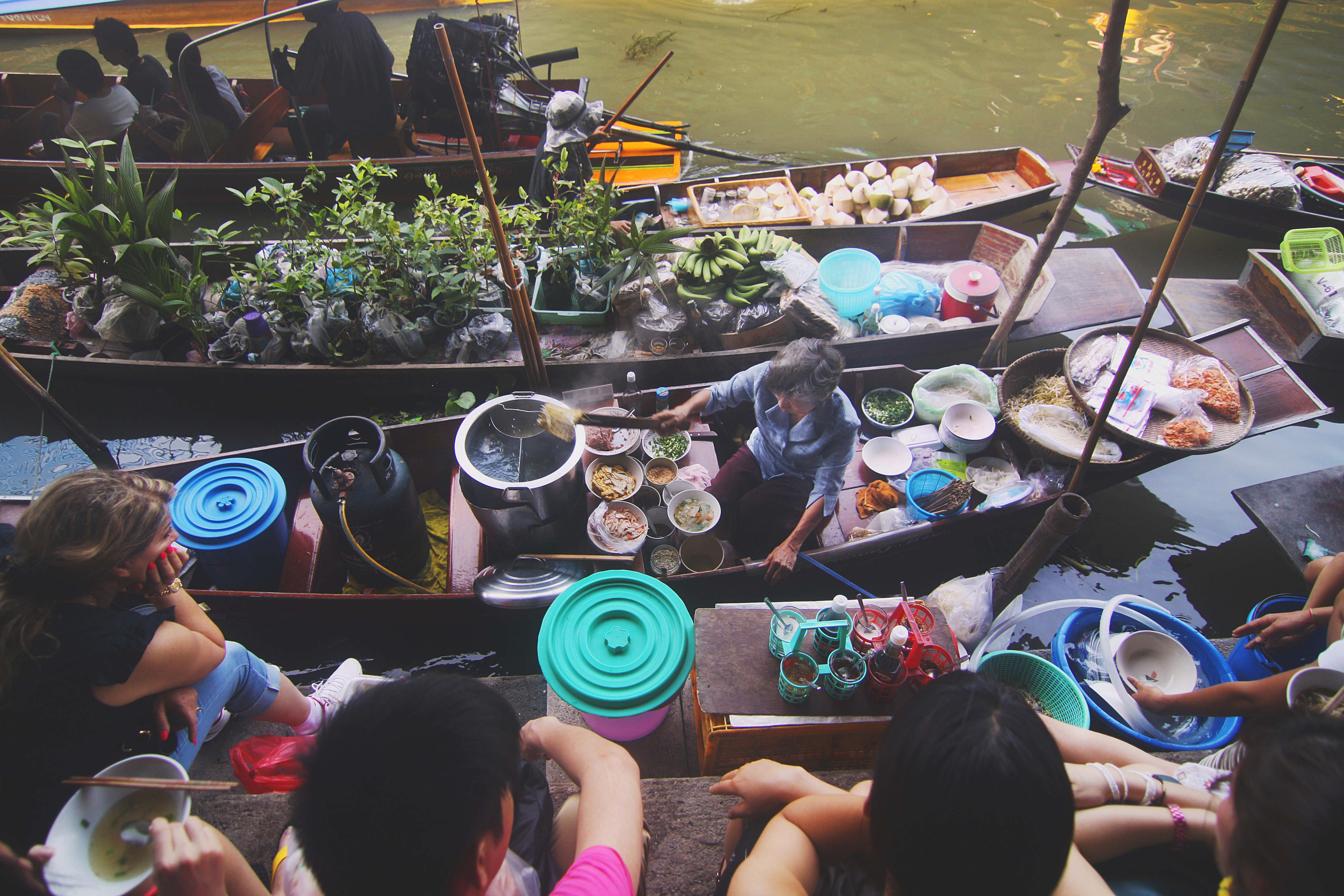 Thailand is full of markets. Perhaps the most whimsical of these are the floating markets, which can be found throughout the country. Some of the best are Damnoen Saduak, in Ratchaburi, and the Taling Chan Weekend Floating Market in Bangkok. You'll find rickety boats piled high with colorful goods and eats. You'll get plenty of great photos!
(Although it's become majorly touristy to go to the floating markets, you'll not want to miss a morning shopping from boat to boat)
10. Visit the Grand Palace and Wat Pho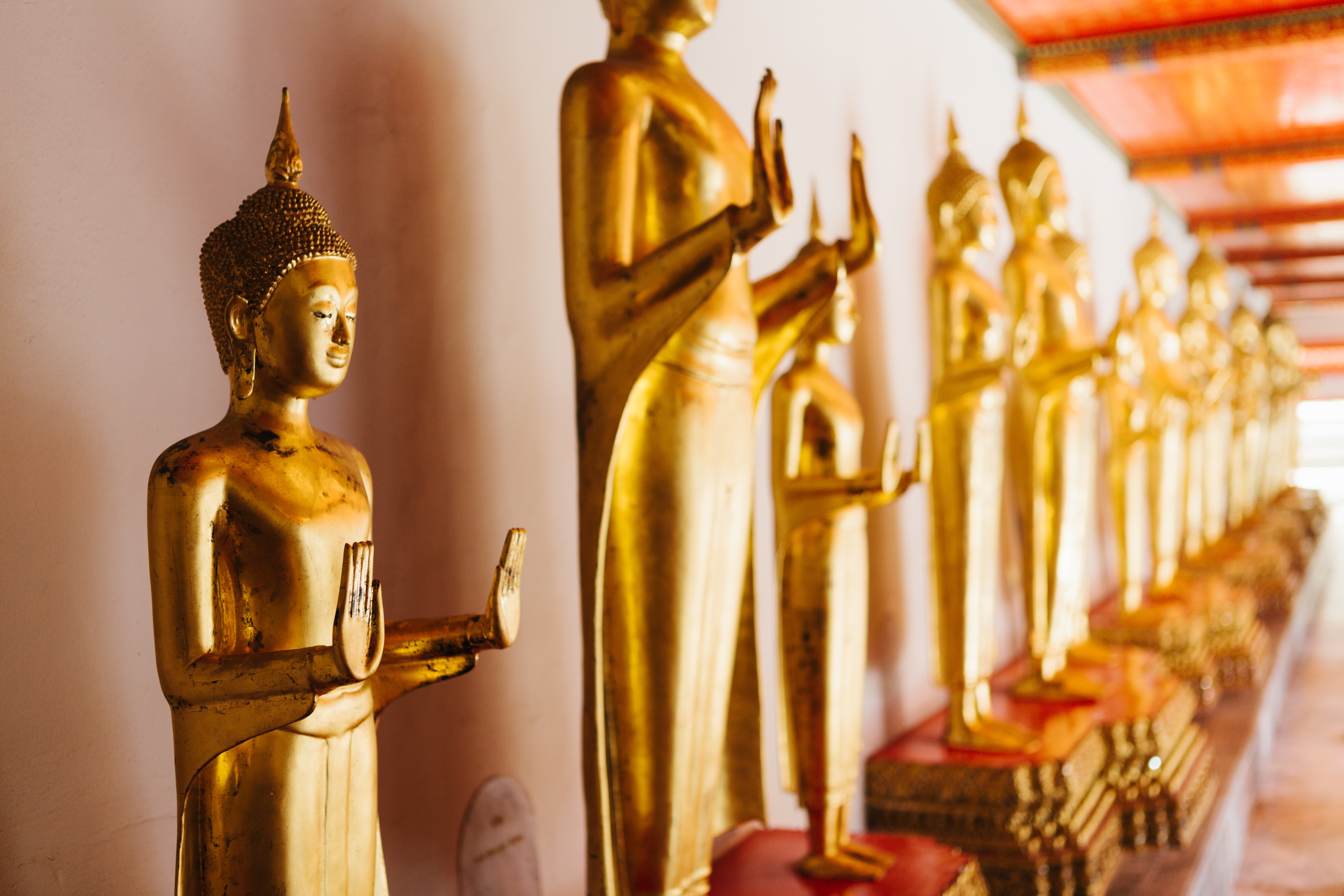 Thailand's royal palace was built at the end of the 18th century by King Rama I and is the official residence of the current monarch. It's a striking place filled with numerous golden and colourful temples, including Wat Pra Kaeo, which houses the 15th-century Emerald Buddha.
Nearby Wat Pho is famous for two things: a larger-than-life golden reclining Buddha statue and a very relaxing massage school. Both of which I highly recommend experiencing!