A DIFFERENT TASTE OF ASIA
⇷☓⇸
Pai is quite a unique place in Thailand. Nestled away from the hectic cities and nightlifes in the Islands and South, it once reclaimed as a hippies paradise. However in recent years has become more of a hot spot of travellers, descending on it and causing it become touristy.
However it has still managed to hold onto its charm and is definitely still worth visiting.
Here are my favourite places in Pai:
1. The Drive there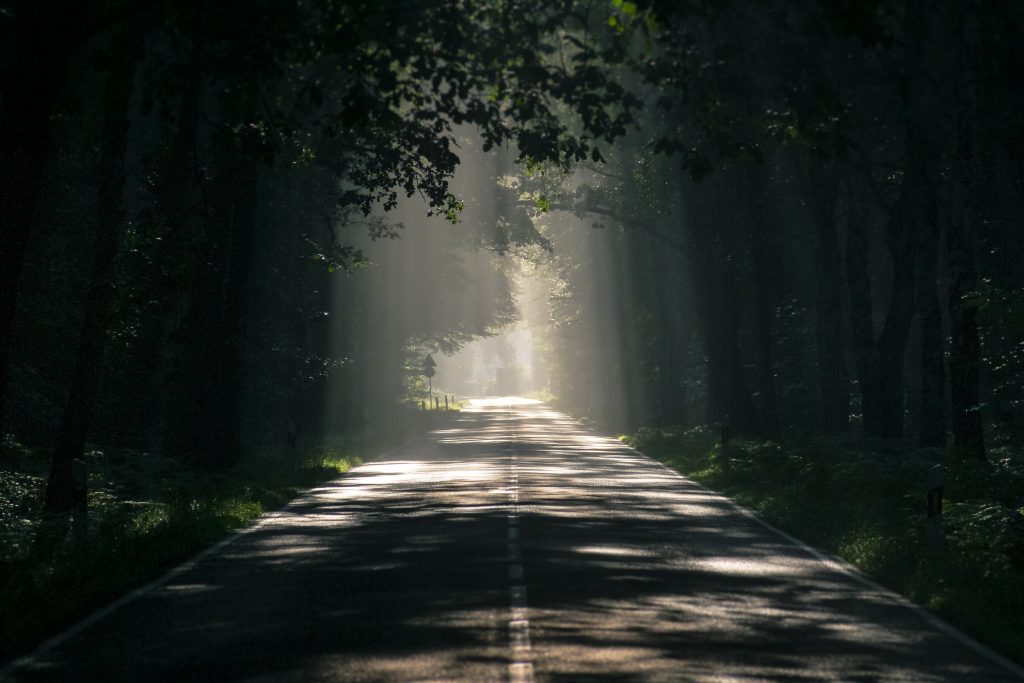 Not really one for those who get travel sick easily. After being squished into a mini bus (emphasis on the mini part – think clowns in a mini), the drivers then race you to Pai like your in a rally race. I personally enjoyed it and didn't mind the 700 bends that makes it way up a mountain side.
The views themselves kept me mesmerised for most of the journey, with its jaw dropping backdrops, tropical forests and rolling green hills. Another option is to hire a moped and drive yourself at a more leisurely pace, this would also give you freedom to stop for a breather and take some epic photos.
2. Tham Lod Caves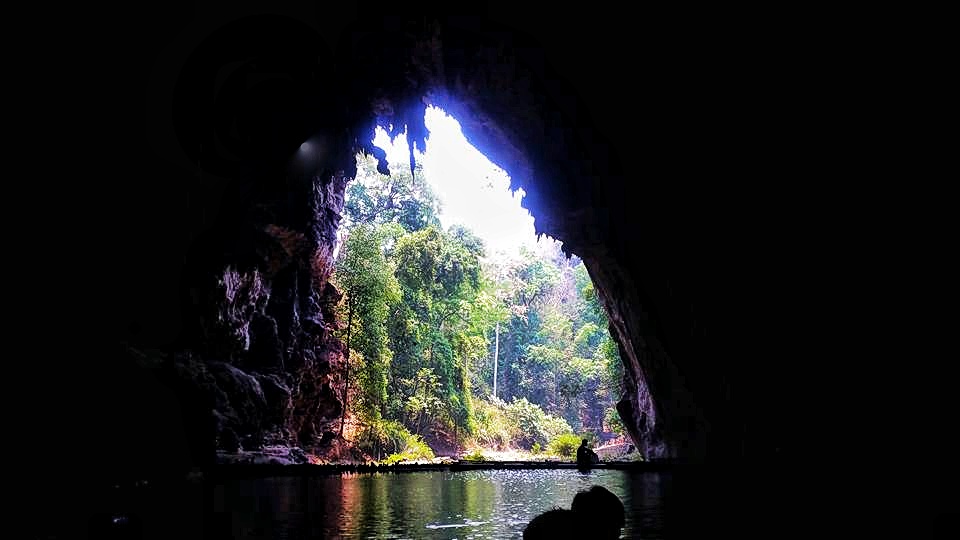 this trip can be booked through any tour operator and after a short hike along a jungle path, you are lead through three large chambers before you board a raft to float down the river that splices this cave in half. Its pretty warm down there so remember to drink plenty of water.
There the cavern opens up as you witness thousands of birds flocking around the entrance. Such a beautiful cave system which offers a very mystic vibe and some great photography opportunities.
3. The night markets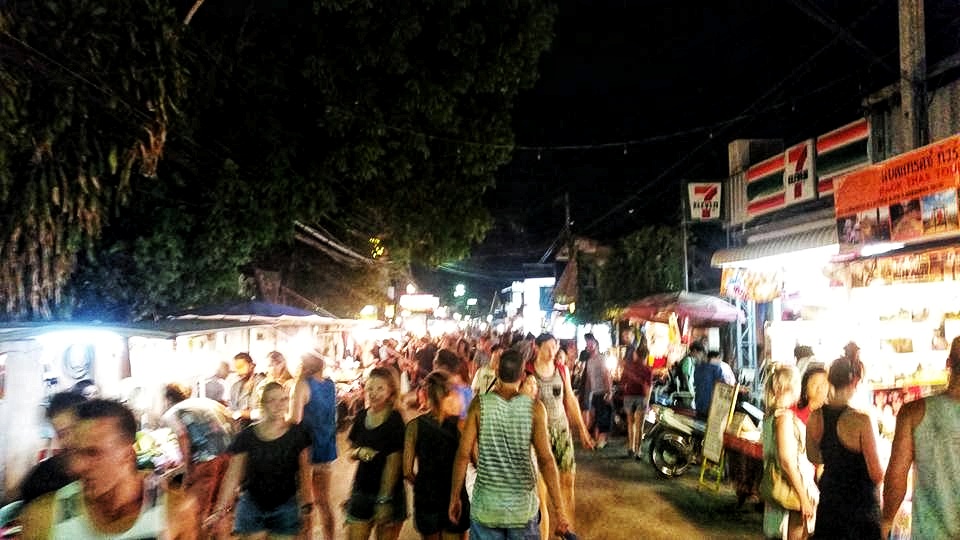 Every night the main street of Pai fills up with food vendors and market stalls selling everything from your quintessential hippie clothing and jewellery to personalised post cards. My personal favourites were the unique bags which are pretty handy for weekend getaways and also the wine called 'Lee' – couldn't resist buying a bottle since its my name.
The selection of culinary delights is quite varied; sushi, Indian food, barbecued meats, fresh fruit smoothies and deep fried everything. You certainly won't go hungry as there is something for everyone. I highly recommend the twisty potato on a stick and pizza flavour topping.
4. Mo Paeng waterfall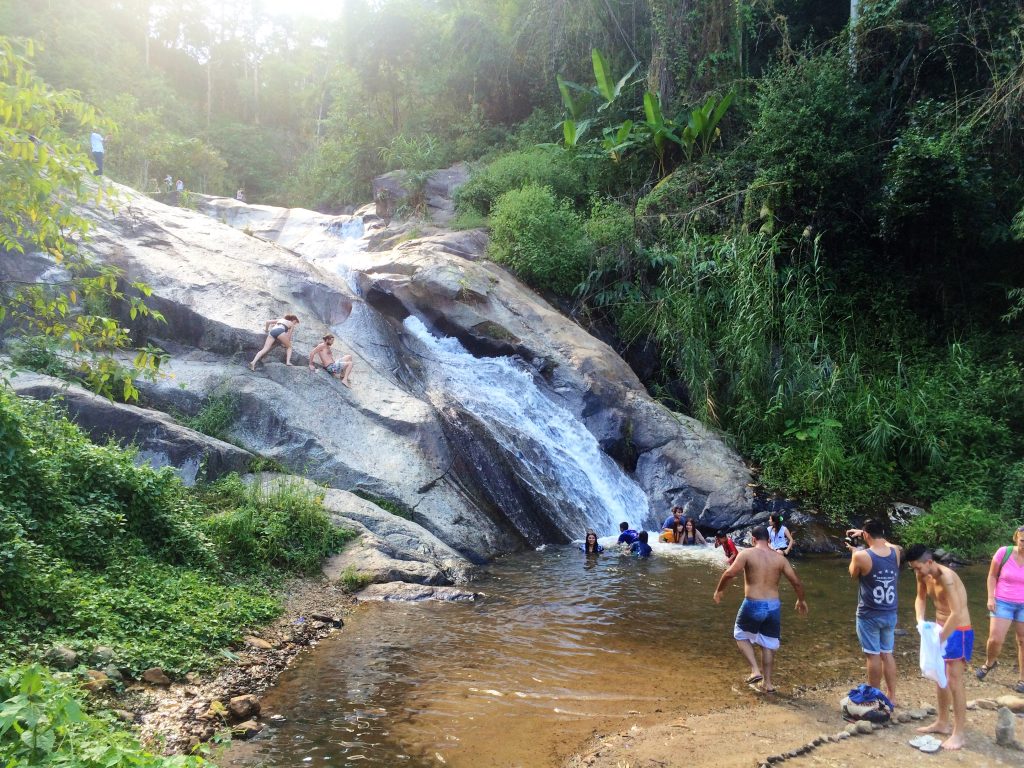 At Mo Paeng Waterfalls there are great little pools with long, slippery rock faces running into them that you can slide down. The scenery is gorgeous and it makes for a fun place to spend a few hours while you are checking off your list of things to do in Pai.
5. Sai Ngam (secret) hot springs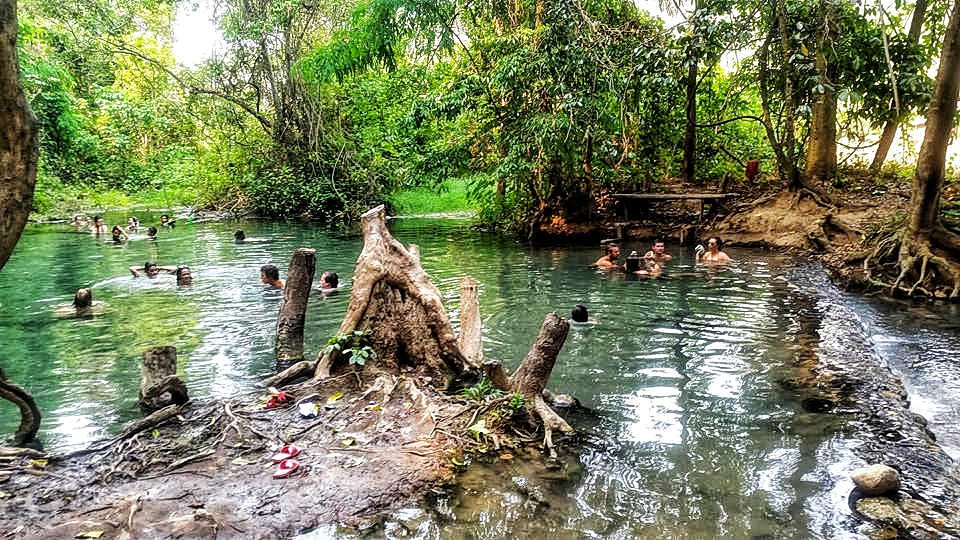 Located about 15 kilometres north of Pai. The Hot Spring has a couple of large pools in which people can swim in, with the most popular being the large pool at the top. The water is a pleasant 34°C and crystal clear. The shallow lagoon surrounded by a lush, jungly forest is completely natural and hasn't been landscaped or altered. The water sits at a comfortable temperature which will allow you to soak for hours, should you so choose.
6. Learn to cook traditional Thai food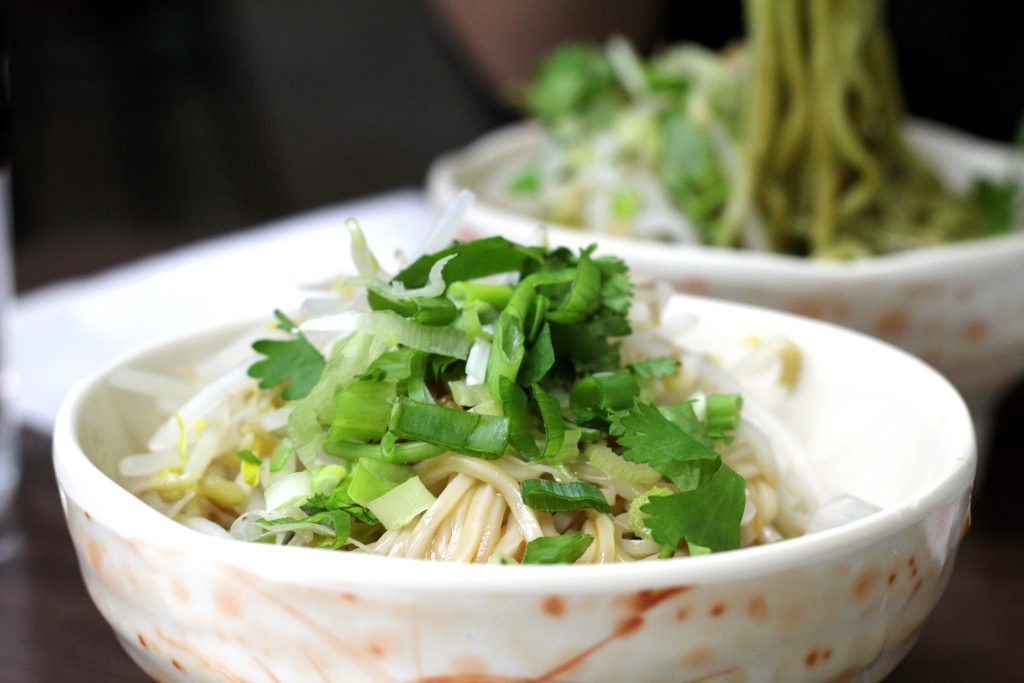 The true highlight of Pai is the opportunity to work with one of the world's leading Thai chefs in creating a number of uniquely Thai dishes that don't appear on the other cooking school menus that are dotted throughout the country. With a number of unique programs to choose from you can be sure of a unique experience each time you visit one of these cooking schools to learn about true wonderful Thai dishes and work from the ground up to construct their unique flavours.
7. The White Buddha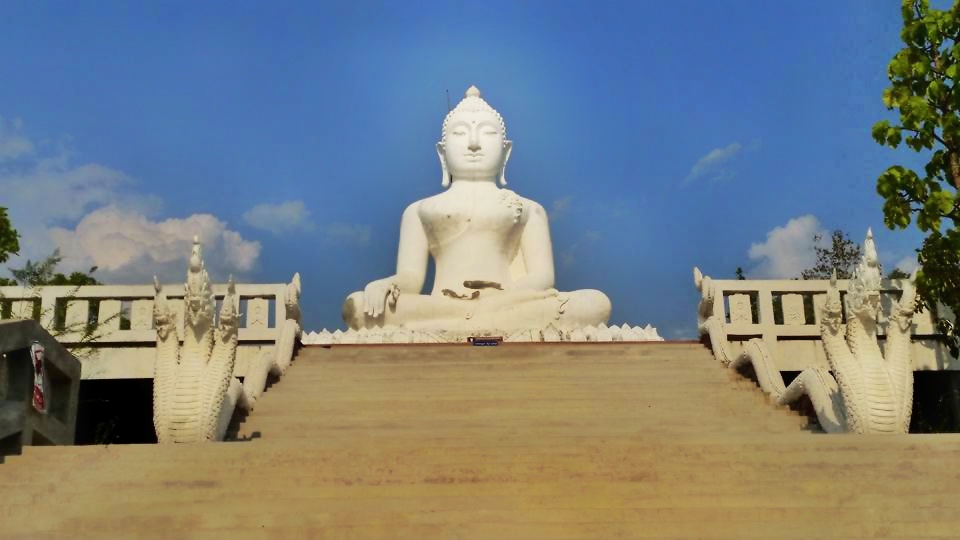 The 'infamous' White Buddha on the hill can be seen for miles around and is an imposing presence from the Pai town center. It is very easy to walk to from Pai and has a total of 353 steps to the top, which can make for some very sweaty but worthwhile work. The top area where the Buddha sits is a wide open tiled space to rest and watch the view. It is best to be there for the sunset as the Buddha faces the west.
8. Sunset for Pai Canyon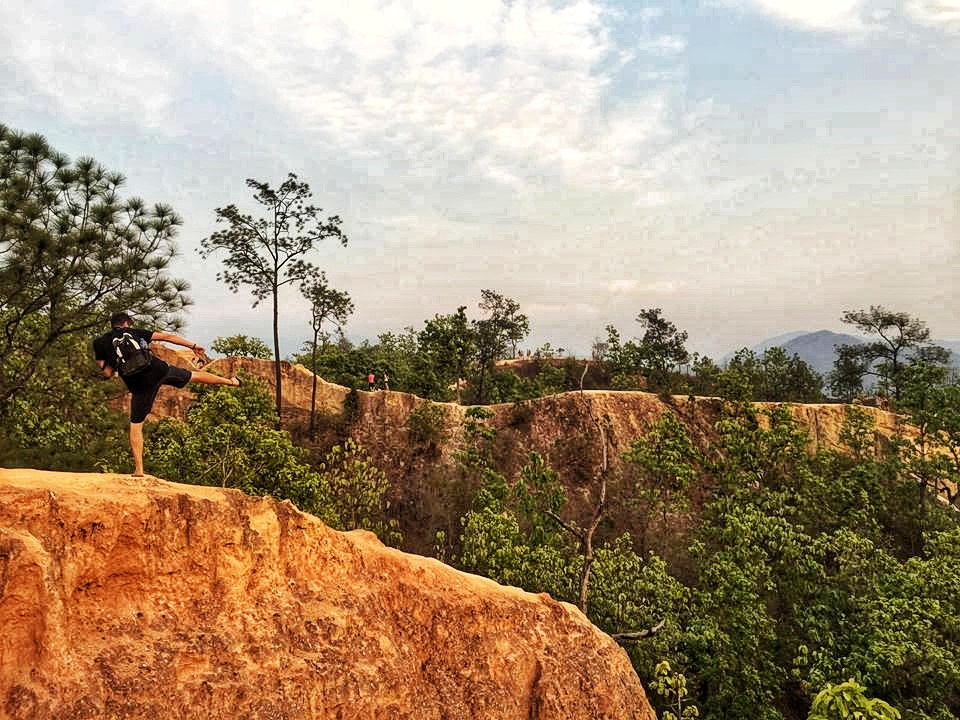 A very worthwhile visit for sunset especially. It is a majestically beautiful place and the views are beyond impressive. From the top it offers an awesome 360° panorama of the mountains surrounding it and insane landscapes. Sit on one of the shaded benches or climb up the few steps to a wooden lookout platform, and marvel at the views from these vintage points, which include the ridges of giant strange rock walls nearby, the surrounding mountains and a population of teak trees, shrubbery and other flora.
Even if you don't fancy walking too far into the canyon ridges, the sights from the edge are just as rewarding.
9. Chill in a hammock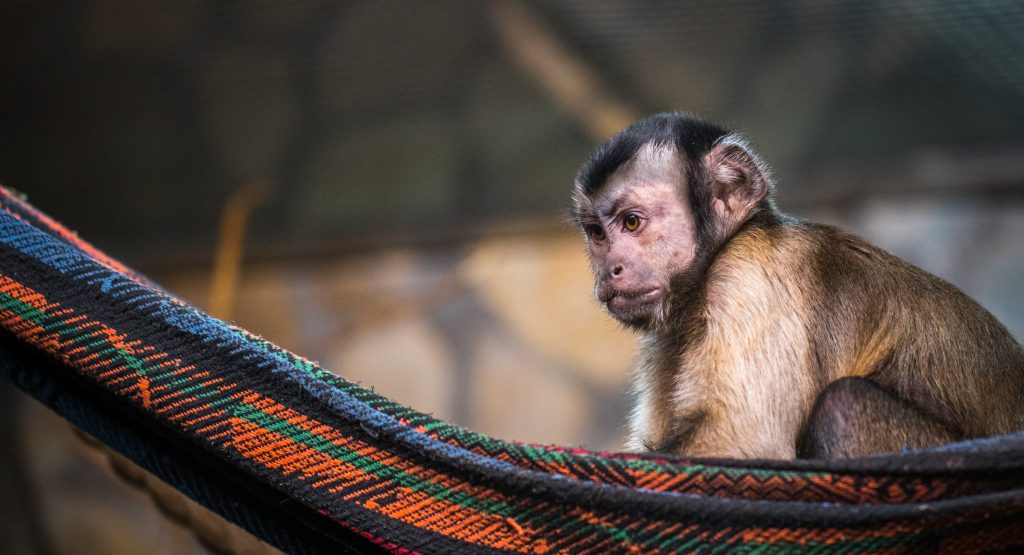 At the end of a hard day exploring Pai with its waterfalls, canyons, bridges, markets and caves, the best thing to do is to take a breather, grab a drink and climb into one of these bad boys. Make sure you grab one with a view, have a little nap and recharge before hitting the night markets and bars.
10. Bike on the bridge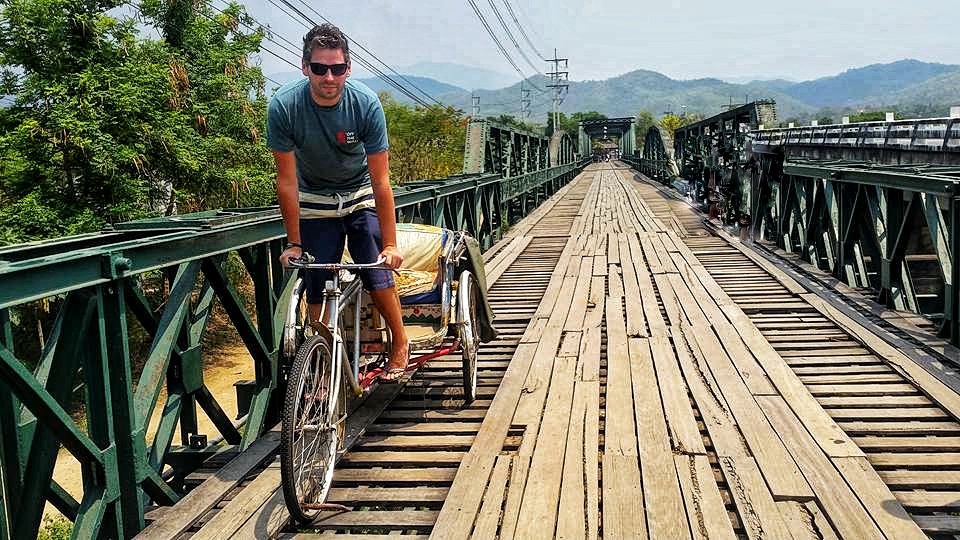 Also known as Memorial Bridge, located 9km from Pai along the road to Chiang Mai, the bridge was originally built by Japanese soldiers during WWII. It has a fixed tuk tuk style bike fixed to the bridge which offers a great photo opportunity and a good way to learn some local history of the area.