DA NANGS PERFECT GETAWAY
Over the years Da Nang has become one of Vietnam's hot spots for tourism and those seeking luxury and tranquility. Naman Retreat falls into both of these qualities with ease and creates the ultimate destination retreat for couples, families and newlyweds. They do this by seemingly blending timeless Vietnamese heritage and culture with luxurious modern charm.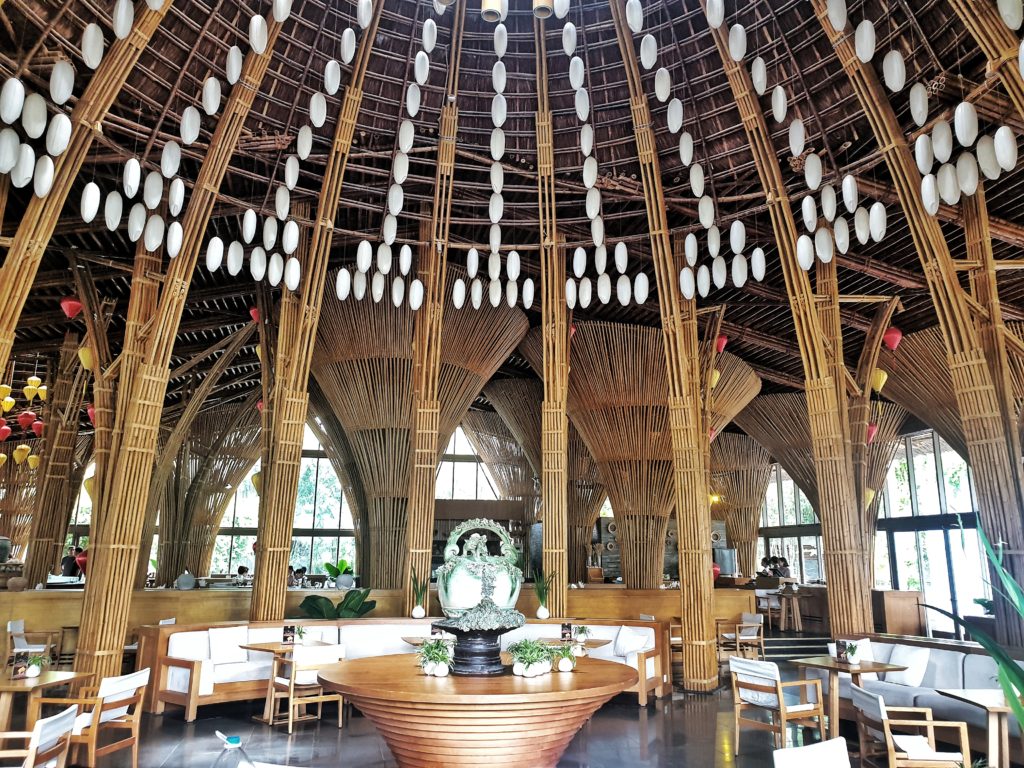 With impressive traditional bamboo architecture and exquisite interiors, combined with authentic Vietnamese hospitality assures you a wonderful retreat. Not to mention the pristine white beaches, an abundance of culture, mesmerising history and their absolutely incredible and top of the range Honeymoon package.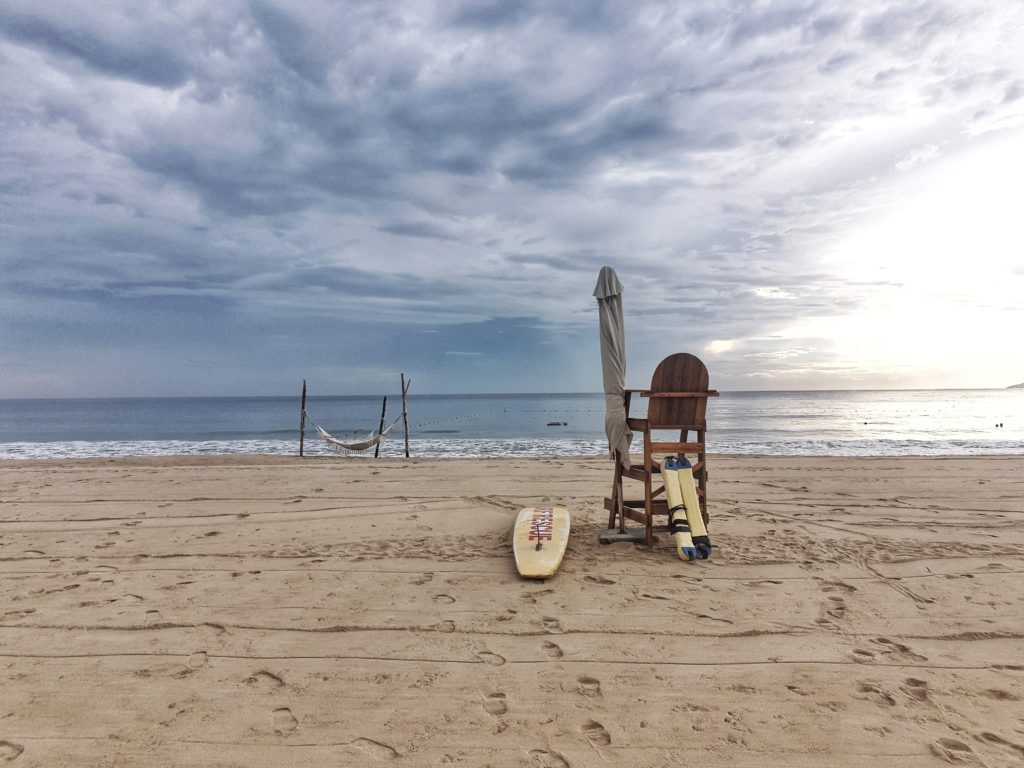 If you find yourself looking for the ultimate honeymoon destination or somewhere a cut above the rest then I would highly recommend booking a few nights with Naman Retreat, Da Nang.
Highlights
Incredible service and extremely welcoming staff
The best honeymoon package for newlyweds
A laid back luxurious atmosphere
Great central location to all attractions
Huge infinity style pool
Pool Villa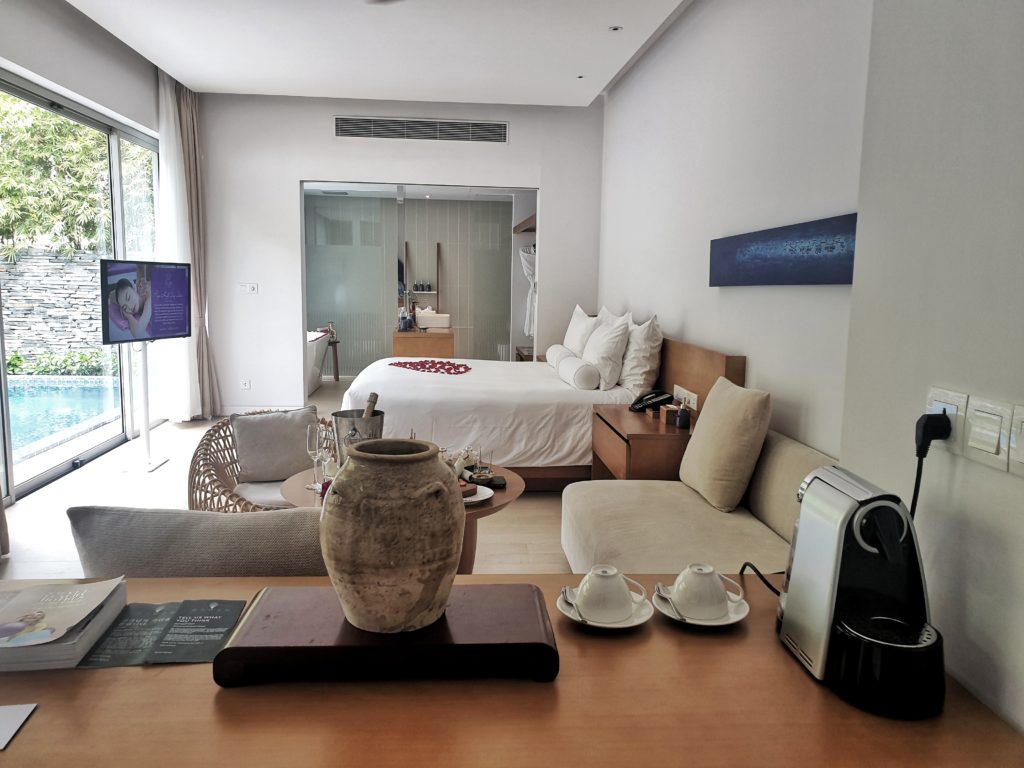 During our stay at Naman Retreat we opted for the Pool Villa to mix it up a bit and live in a more spacious environment compared to the hotel rooms we had been staying in previously. We loved it! and had some of the best nights sleep we've ever had here.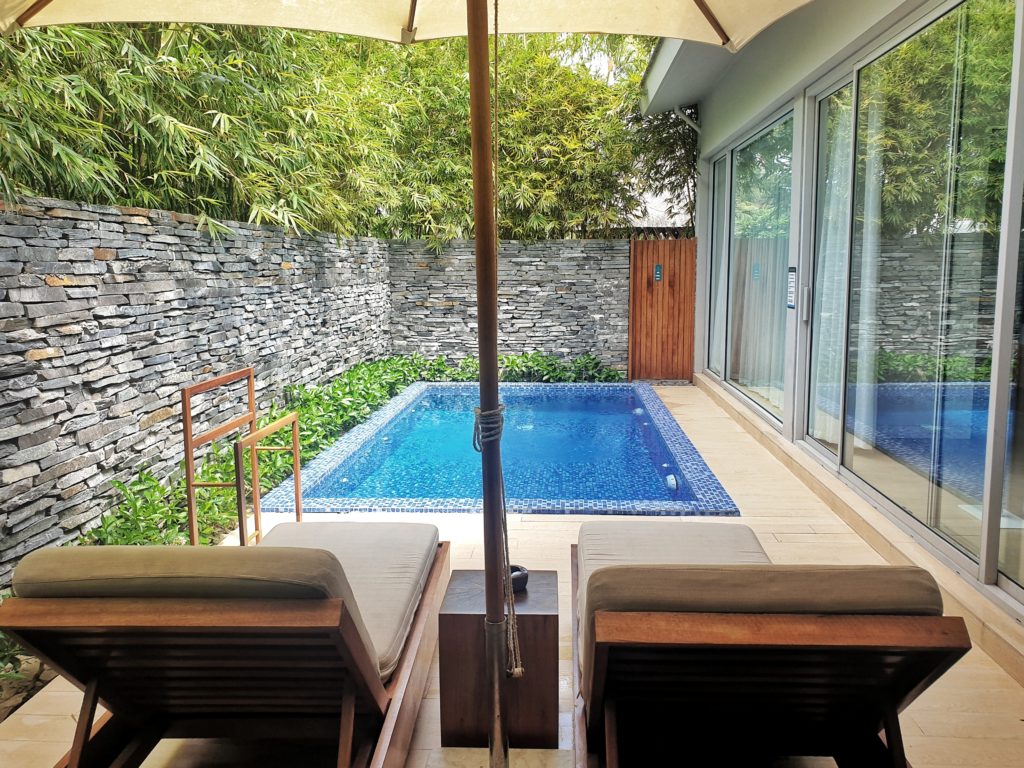 What you will find at the pool villa is a sophisticated blend of stone and bamboo architecture with fresh minimalist interior design. You have absolute privacy and comfort, with floor-to-ceiling sliding doors allowing the room to open to your private plunge pool and intimate courtyard garden. This comes complete with two sun loungers, beach towels and drying rack.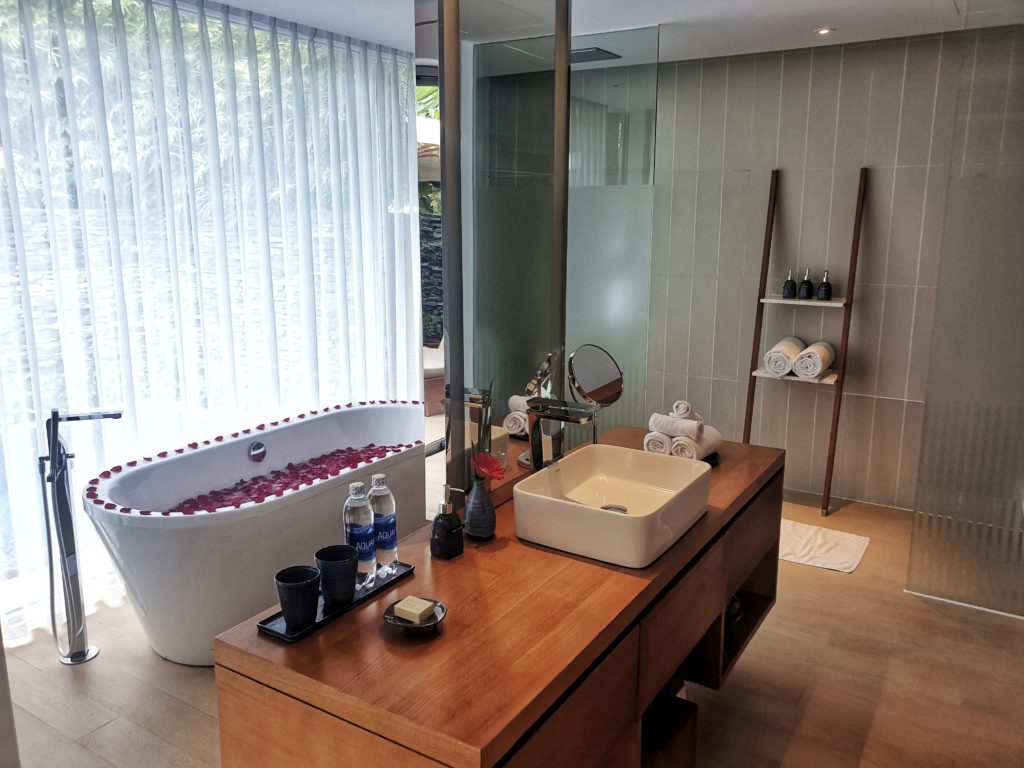 you can honestly spoil yourself relaxing amongst the lush foliage of this private villa, sample the finest cuisine from the In-Retreat Dining menu or simply do nothing at all. A perfect place to reconnect and re-energize!

What you get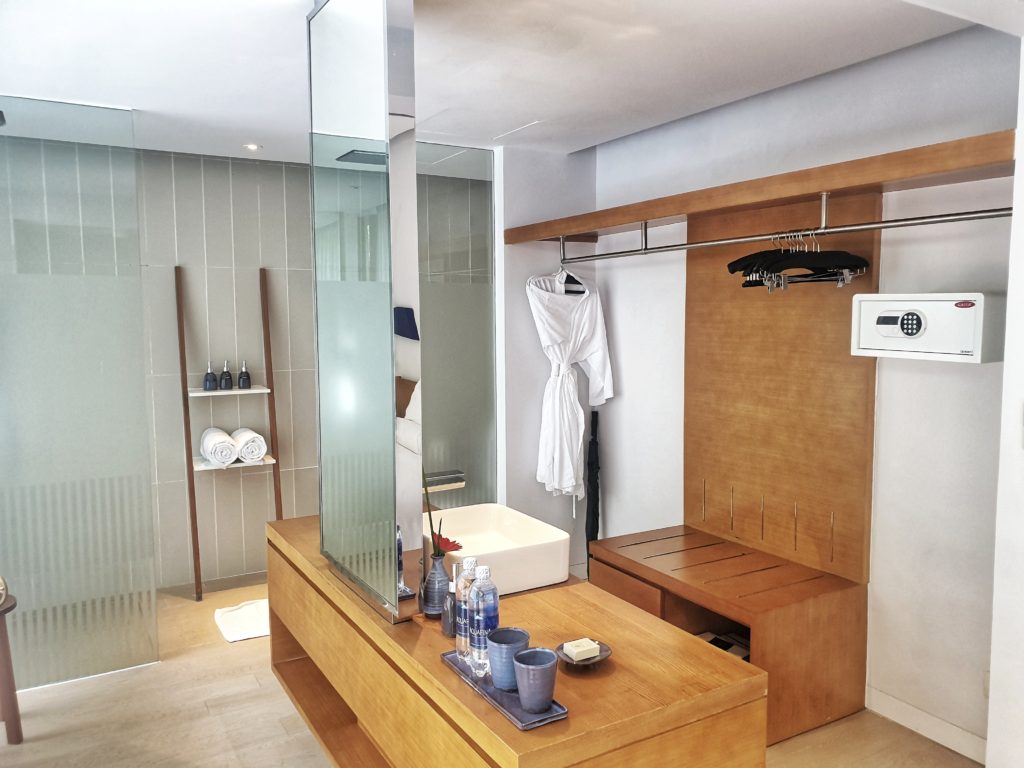 The villa comes fully equipped with air-conditioning, large corner sofa, flatscreen TV, bluetooth speaker, free toiletries, free mosquito repellant, en-suite bathroom with shower and bathtub, sink, mirror, fresh fluffy towels, linens, hairdryer, dressing gowns, safety deposit box, minibar and coffee & tea making facilities.
The Honeymoon Retreat Package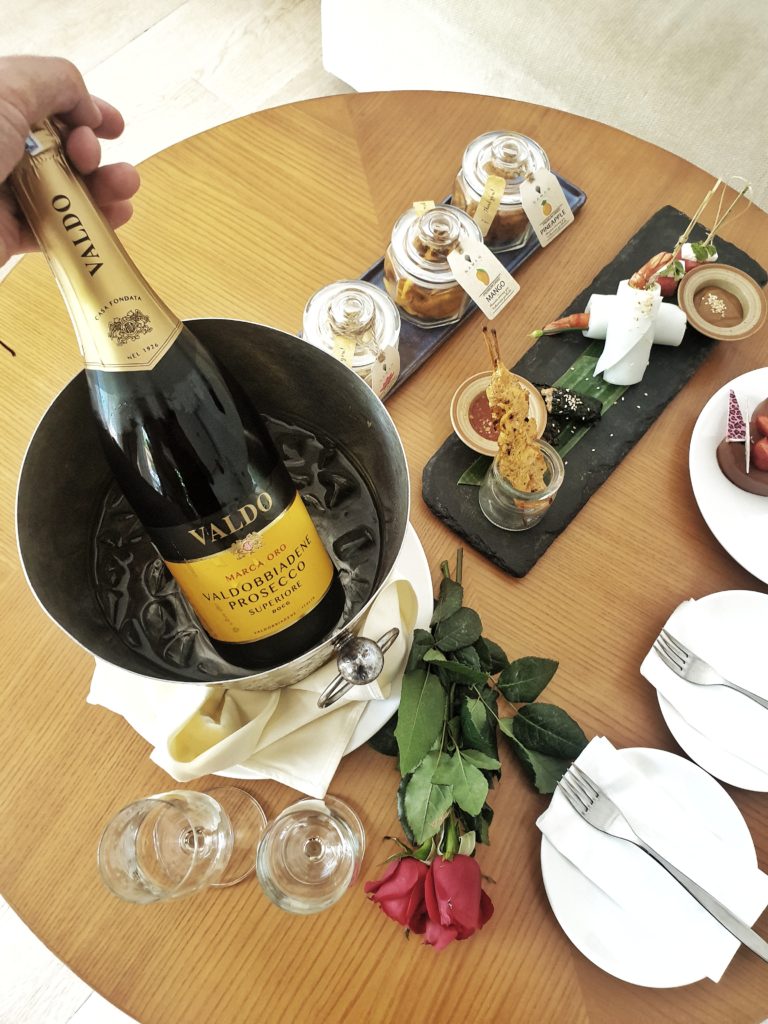 Are you looking for somewhere to treat yourself on your honeymoon? Well then look no further. With Naman Retreats Honeymoon package there offer a selection of goodies such as:
Daily Buffet Breakfast
60 Minute Couples Spa Treatment
60 Minute Couple Naman Signature Facial Treatment
Romantic Dinner
Floating Pool Snack
Milk Bath in room with rose petals
Bottle of Champagne with Canapes
Private Couple Yoga/Meditiation Session
Arrival & Departure Gift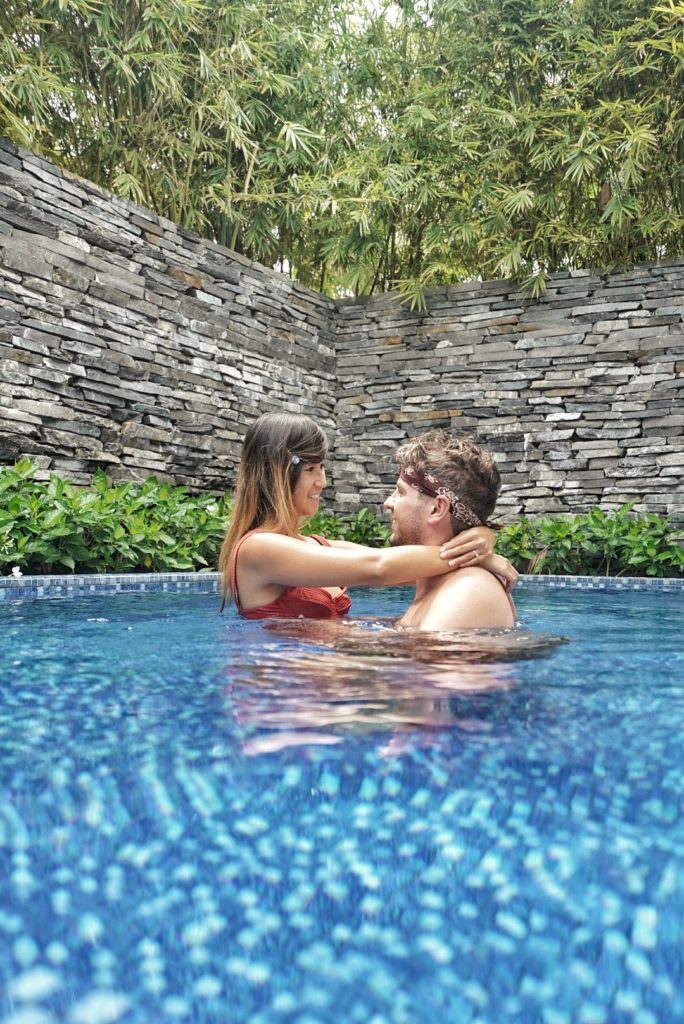 Naman Retreat is the perfect place to have your honeymoon. The whole experience is professional, wonderful and everything you would imagine it to be. Surrounded by luxurious bamboo buildings, tropical palm trees, and pristine white sandy beach on your doorstep, Naman has everything you need.
Over the course of 3 days and 2 nights you are pampered, fed delicious canapés, cuisines and snacks, treated to unique experiences and left feeling like royalty. Everything at this retreat revolves around your needs and desires.
Activities
The Infinity Pool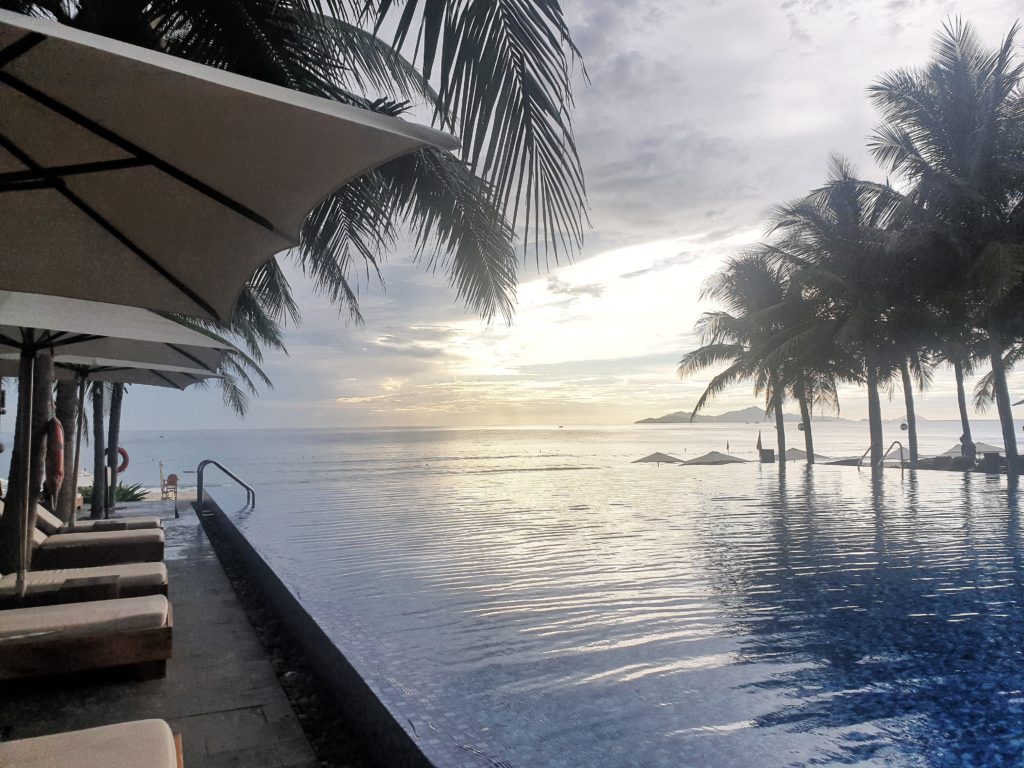 Lined either side by gorgeous palm trees and sun loungers the divine infinity pool stretches out to the ocean front giving the illusion that they merge into one. This is a great place to relax, catch some sun, do some laps or just enjoy a cold beverage while watching the world go by.
The Beach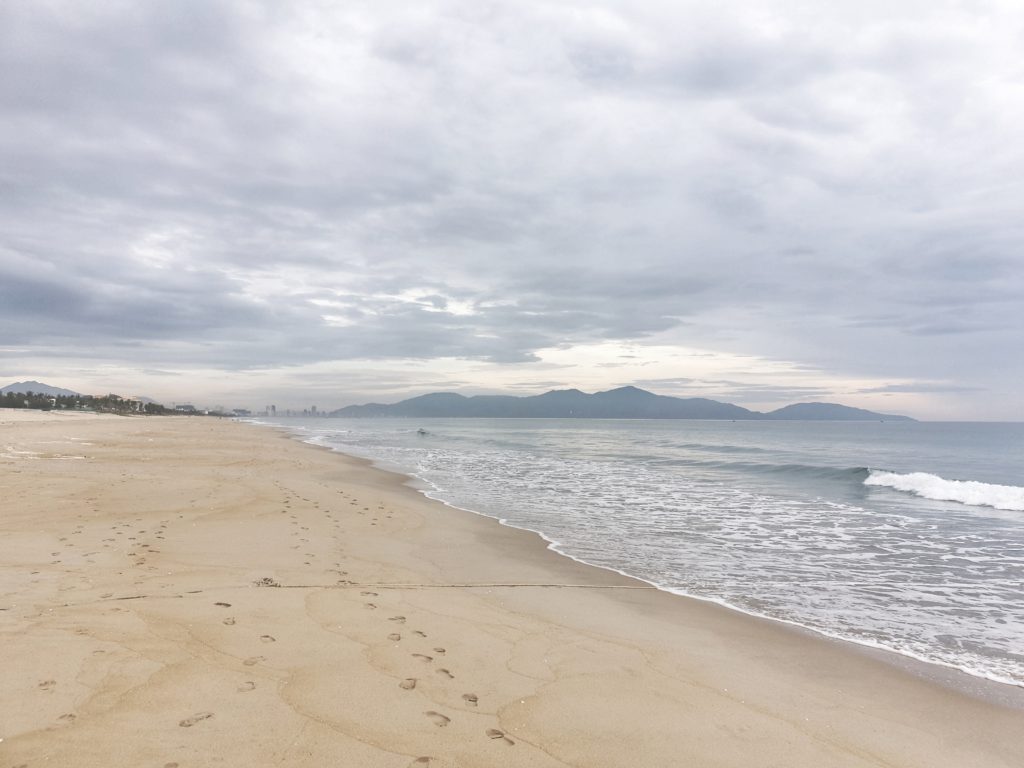 Had enough of the infinity pool (not sure how buts it could be possible) then head to the beautiful pristine sandy beach which is a stones throw away and easily accessible. With many sun loungers to pick from, you can easily spend a whole day here enjoying the ocean waves and getting sand between your toes.
Spa Day & Wellbeing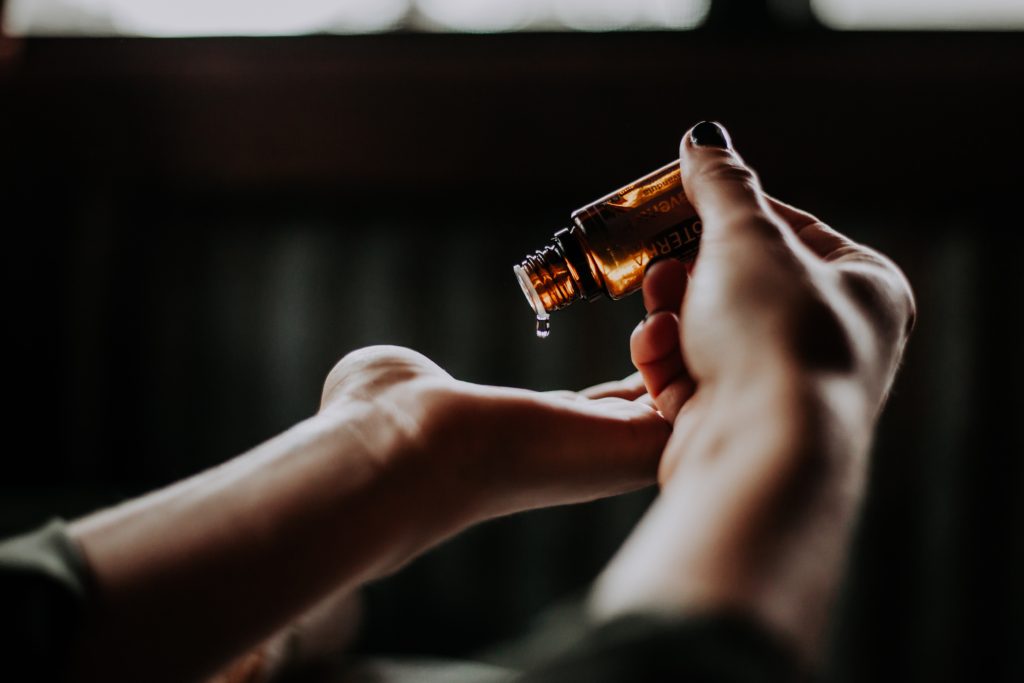 The moment you retreat into the free flowing, no wall sanctuary, you have entered a world of pure bliss. With 15 luxury treatment rooms, male and female jacuzzi, sauna and steam rooms, gym, yoga pavilion, Pure Spa envelops you in a healing and tranquil cocoon. Enjoy treatments ranging from the signature Naman massage to shiatsu, and be pampered with unique body wraps, pedicures, or create your own indulgence.
Sunworld Ba Na Hills/Golden Bridge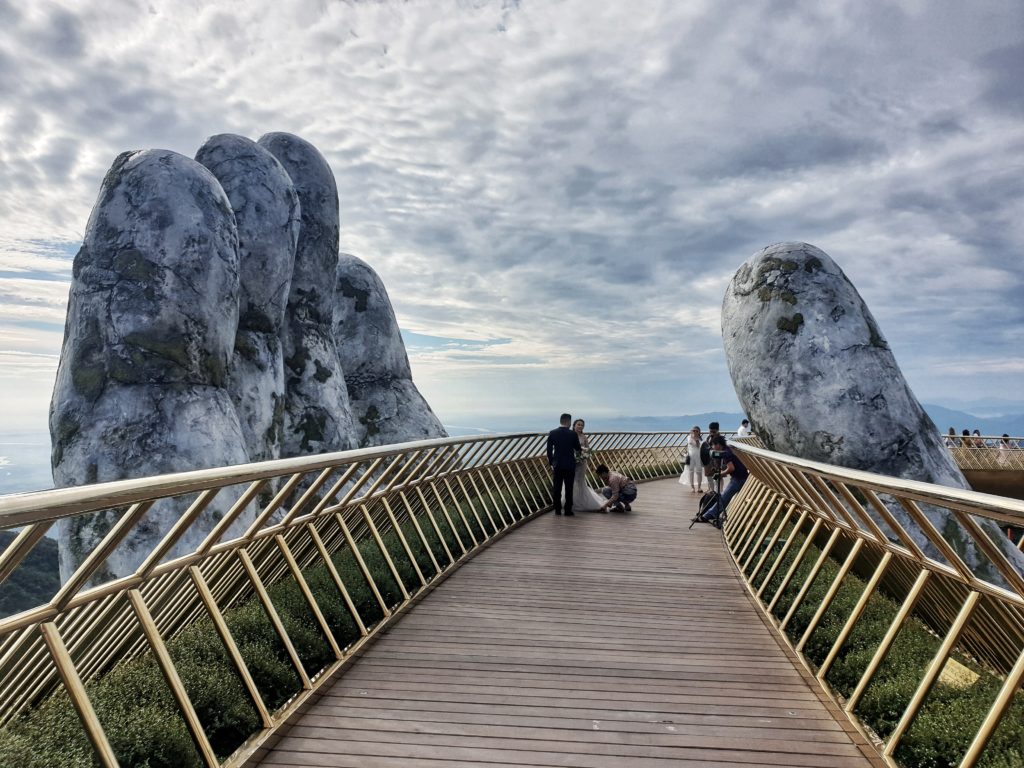 Ba Na Hills has exploded recently on social media and made particularly famous for its Golden Bridge which is a (you guessed it) a golden bridge, suspended above the mountains by two bodiless hands. It is honestly a superb sight and one that should definitely be checked out. It cost £28 (750,000 Dong each) and this included entrance to the theme park as well which is really enjoyable too. Get there early as it gets busy by 7am which is opening times.
Dragon Bridge
This pretty iconic bridge cannot be missed when in Danang. Quite literally! If you go into the city it is pretty much in the dead centre and looks incredible as it stretched across the river uniting to the two sides together. Be sure to check it out at night to see it lit up in the darkness.
Marble Mountains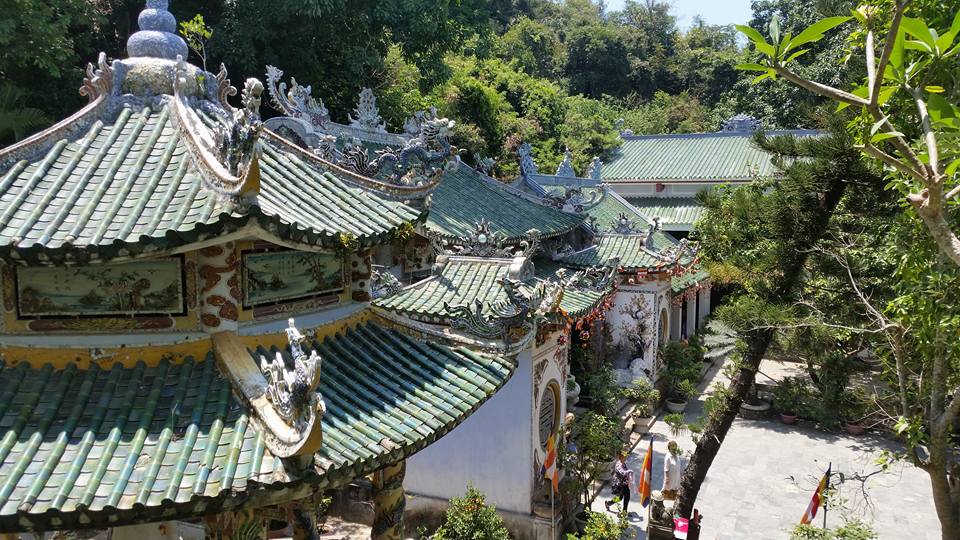 These are a cluster of marble and limestone hills just 7km from the city, and one of the best things to do in Da Nang! The mountains are full of caves, tunnels and Buddhist shrines just waiting to be explored!
Ancient folklore says that a dragon emerged from the sea and laid an egg on the beach. 1000 days and nights passed and eventually a exquisite lady was born. The remains of the egg shells grew into the Marble Mountains that you can see today.
Son Tra Peninsula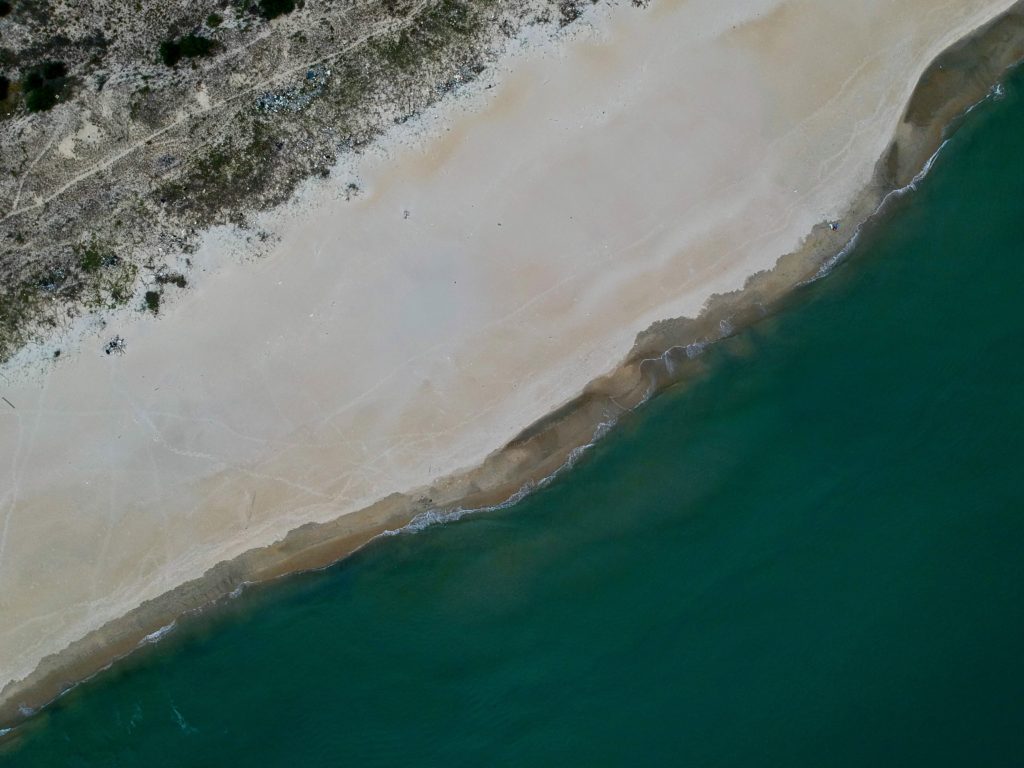 The beautiful rainforest that juts out into the sea from the city of Da Nang is called the Son Tra Peninsula. At a size of over 4000 hectares, this place is massive! Rent a scooter or motorcycle to ride along the newly-built road to the end and check out the nature reserve, and stop off to visit one of the most important religious sights in the area, Quan Am.
How to get there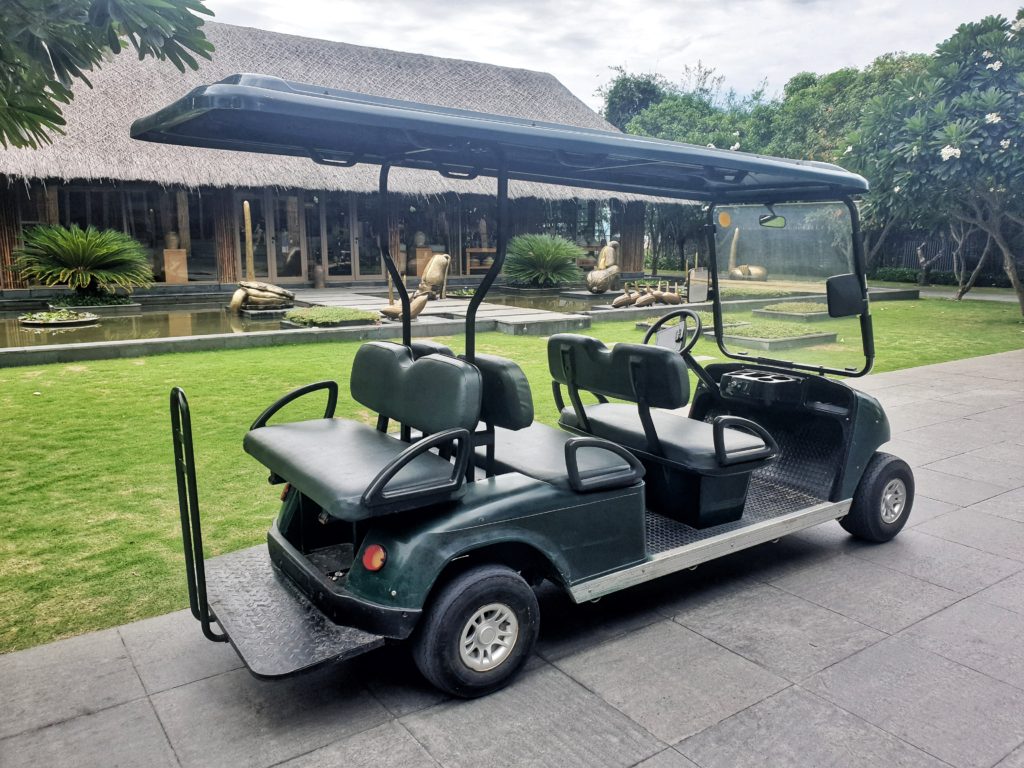 Truong Sa Road, Ngu Hanh Son District, Danang
Prices
The prices will vary depending on what time of year you stay – to check out the pricing click here.
We stayed in August 2019 and for our Pool Villa it would cost 7,798,121 VND (£277) per night.
Extras
Free private parking is possible on site (reservation is needed).
WiFi is available in the hotel rooms and is free of charge.
Free shuttle to Da Nang and Hoi An
Airport/hotel transfers available
Currency exchange
24-hour front desk
Wheelchair accessible
Summary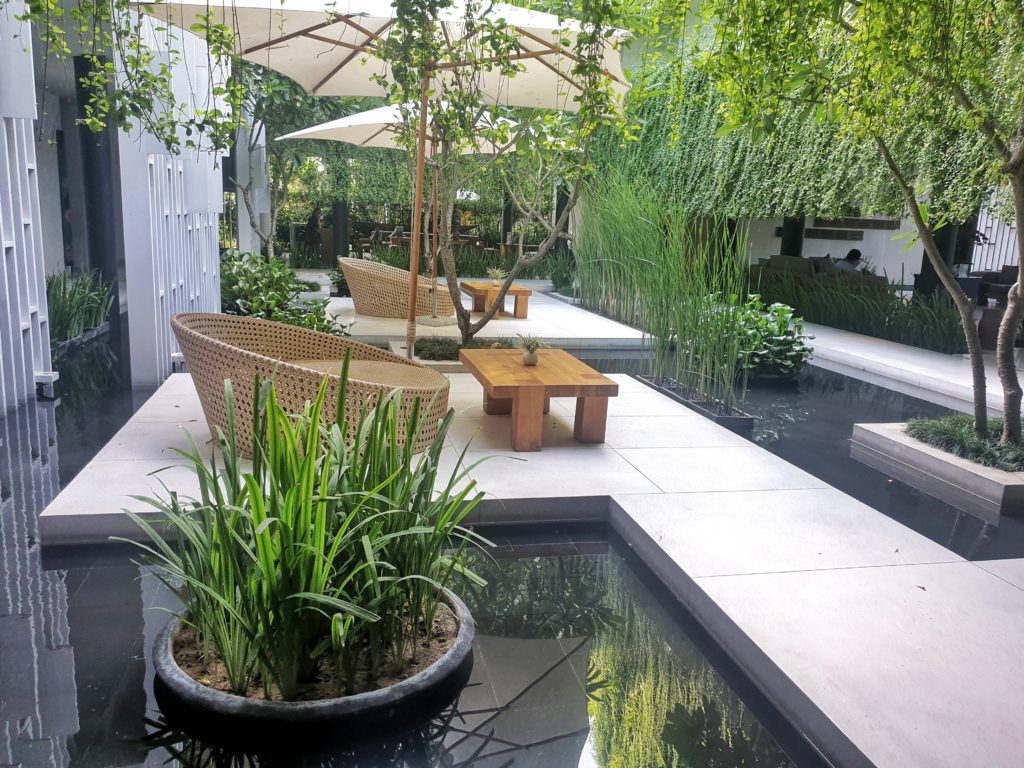 This exotic slice of secluded Vietnamese paradise is absolutely beautiful, peaceful, and the perfect place to stay and relax while in Da Nang. I am so glad that we chose to stay here for a few nights to experience the Honeymoon Retreat Package. Its the ultimate way to spend your honeymoon as a newly wed couple!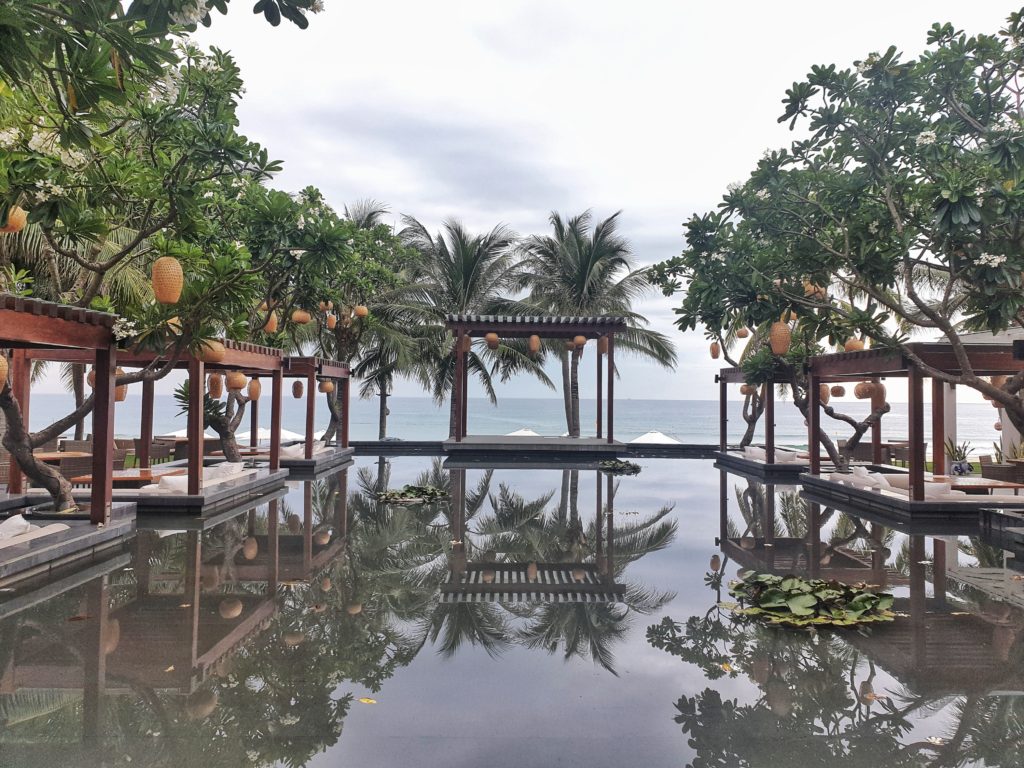 The villa was fantastic, we had a super comfortable nights sleep and really enjoyed watching the surrounding tropical palm trees from our bed and windows. The infinity pool was my favourite feature as it was super relaxing and the best way to chill out. The staff are so friendly, they can honestly not do enough for you to make your stay that little bit more comfortable than what it already is.
You will want to spend longer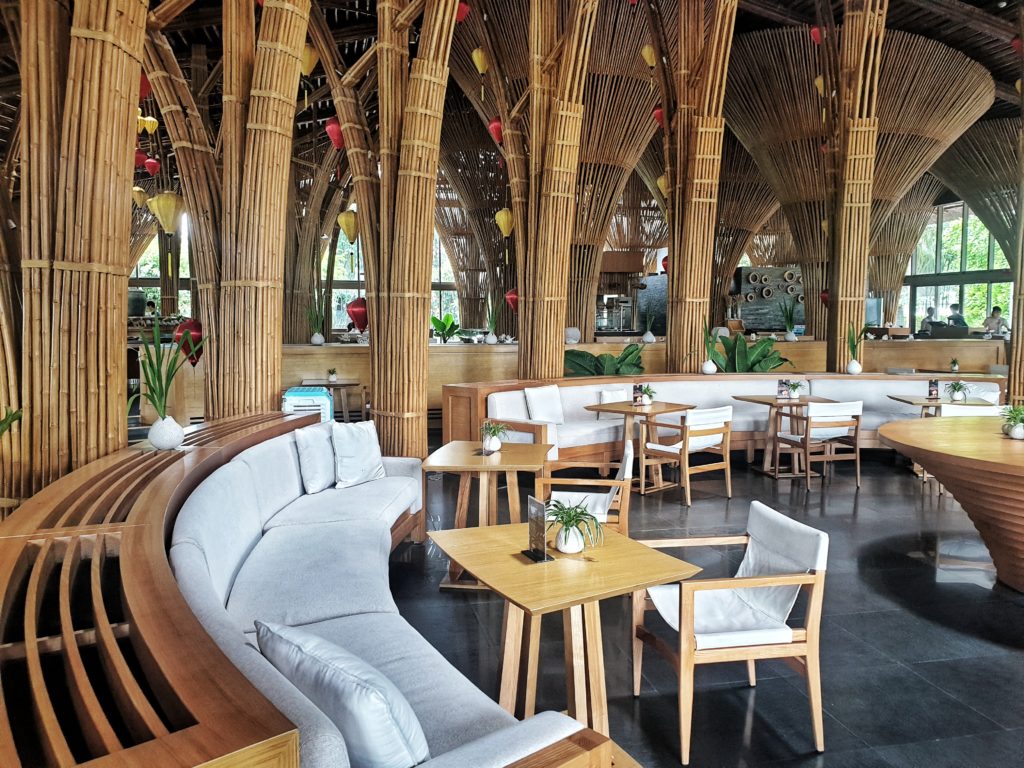 The hotel is quite simply superb and the views are breathtaking leaving you soaking them up the whole time you're there. When you throw in the close proximity to the beach, islands and all of the other attractions you are onto a winner!
If you are in Da Nang, Vietnam, and you want to have a unique luxury honeymoon experience, I would highly recommend Naman Retreat.
Check out their Facebook, Instagram, Twitter and Tripadvisor.
***Thank you to Naman Retreat for kindly sponsoring this post. All opinions are 100% honest & completely my own.