LETS GET LOST IN LAOS
⇷☓⇸
Once famously known to be a popular partying destination, it has since shrugged off its wild tubing days and turned into a more chilled out and outdoor orientated place to be. With an abundance of nature, food, coffee, religion and history, there is something for everyone.
Having spent a few weeks here I can say its not as popular as its neighbours, but it is still a gem in my eyes.
These are my top 10 places to visit in Laos:
1. Enjoy Luang Prabang's delights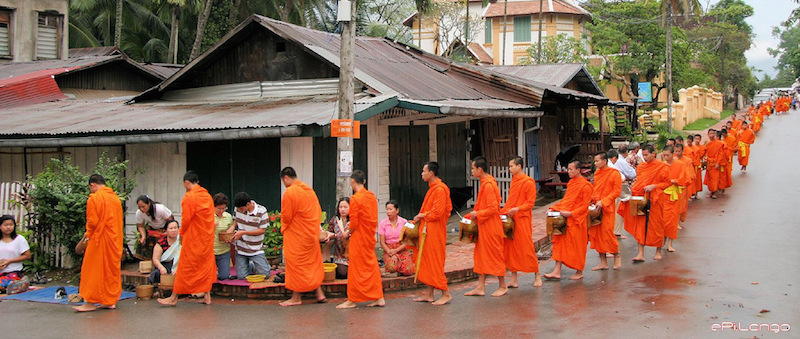 This capital city of Luang Prabang province is a great place to watch the sunset over the Mekong River. In the evening, there is a night market that sets up at the end of the main street and has some fantastic local tourist trinkets. After the market head to the bowling alley for some cheap laughs and even cheaper alcohol whilst you're bowling.
Every morning at sunrise, the monks walk through the main streets receiving alms from the local residents which makes for a spectacular sight. It is also a great place for baked goods and decent coffee, as the main high street hosts a number of bakeries and cafes, to help cure that hangover.
2. Visit Beautiful Vang Vieng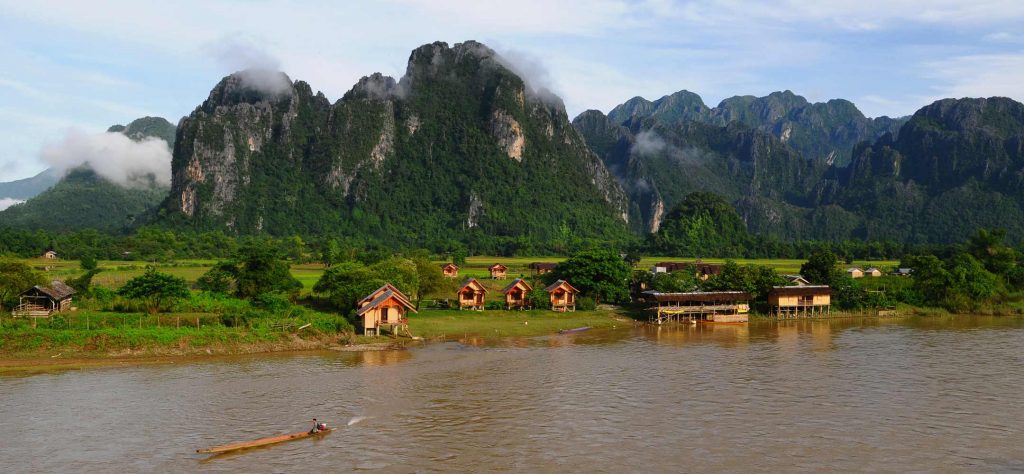 Located by a beautiful, refreshing river and surrounded by caves, lagoons, and mountains, it was the perfect mountainside chill-out spot. It has become a hub for outdoor adventure, jungle hikes, and lazy days cooling off in the river. Perfect for those wanting chilled out and authentic Laos experience.
3. The Gibbon Experience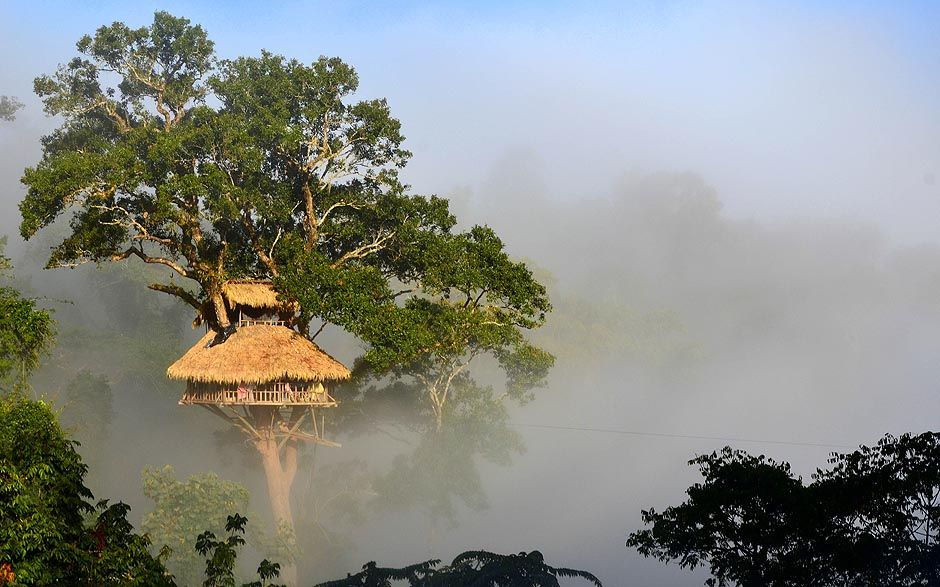 This is one of the best activities Laos has to offer. It's a series of zip lines that connects to the world's highest treehouses, where you can stay for 2-3 nights. Not only do you get an adventure, but you will be completely off the grid and immersed in the natural environment – No Phone signal which is fantastic! You'll see plenty of gibbons and go on some intense nature hikes through the jungles and mountain side.
If you're looking for a unique, memorable experience, this is it! Prices vary, but the 2-day package will cost around 1,500,000 LAK per person.
Explore the Vieng Xai Cave City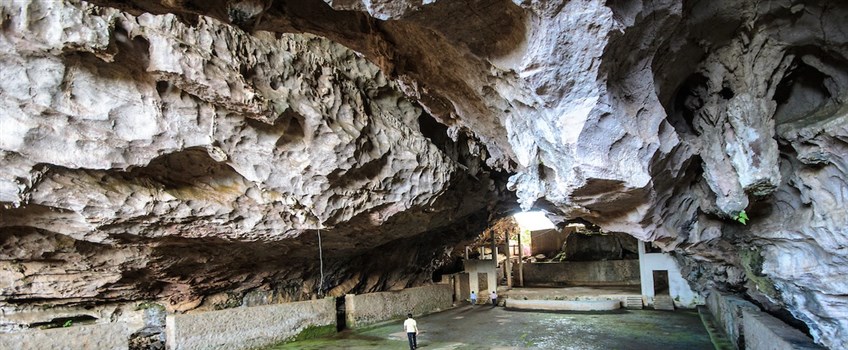 Located close to Sam Nua (near the Vietnamese border), these caves served as living quarters for Laotian soldiers during the the 1960s. You will find yourself exploring these fantastic caves amazed by the bats swooping in and out and the insane cave walls and caverns. It can get pretty warm down there so remember to take some water with you to keep hydrated.
Guided tours can be found at the Vieng Xai Caves Visitor Centre. Admission is 60,000 LAK. The bus there is 20,000 LAK while a tuk-tuk (no matter how many people) is 150,000 LAK.
Tuk-tuk drivers charge 250,000 LAK for the ride home so stick to taking the bus! A great day out caving!
5. The Mesmerising Kuang Si Falls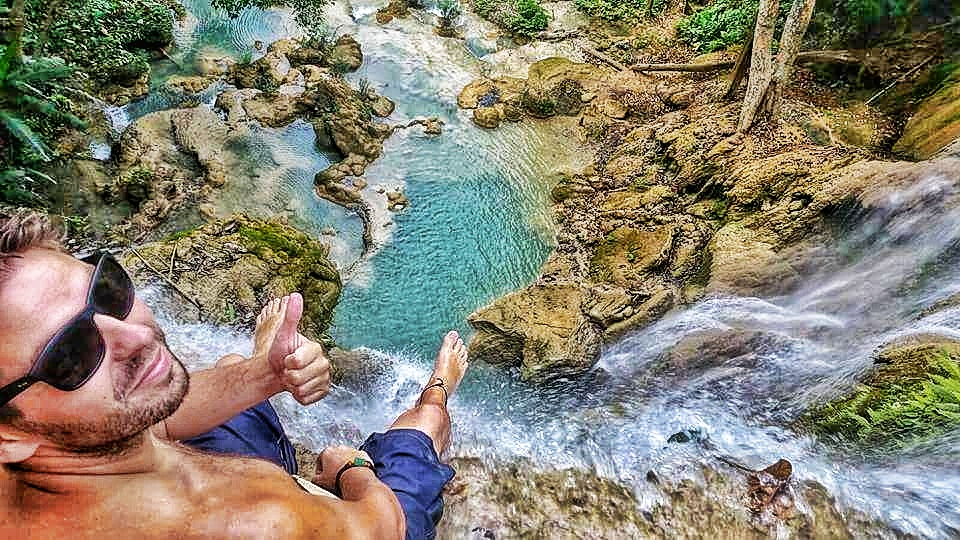 This huge waterfall is just simply breathtaking. While one of the most popular attractions in the area (try to avoid the weekends when the locals crowd the area too), it was one of the most breathtaking things I saw in Laos and hands down one of the best waterfalls I have seen on my travels. The water is perfect and the scenery is awe-inspiring.
Be sure to find the secret pool for a swim and to see it from a different birds eye view perspective!
6. See the Great Stupa (Pha That Luang)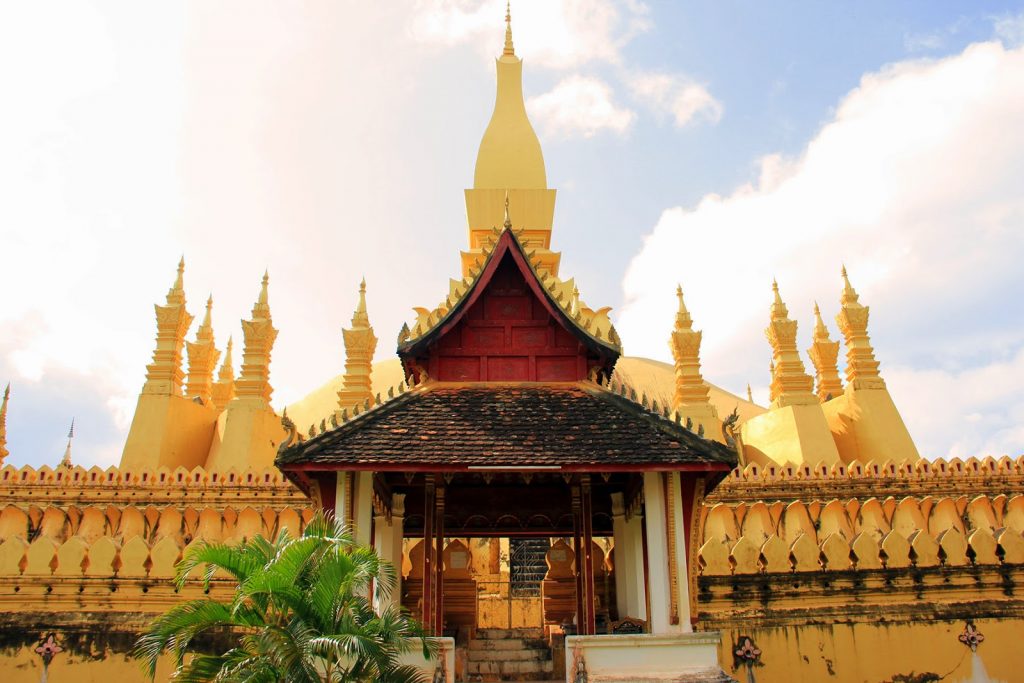 This huge gold-covered stupa is in Vientiane and is the greatest monument in the nation. It has a long history and conveys the Buddhist doctrine throughout. You can admire the stupa from outside for free (which is what most people do). This is such a cool monument to visit and definitely worth having your camera charged for.
If you want to enter, admission is 5,000 LAK.
7. Head to Vientiane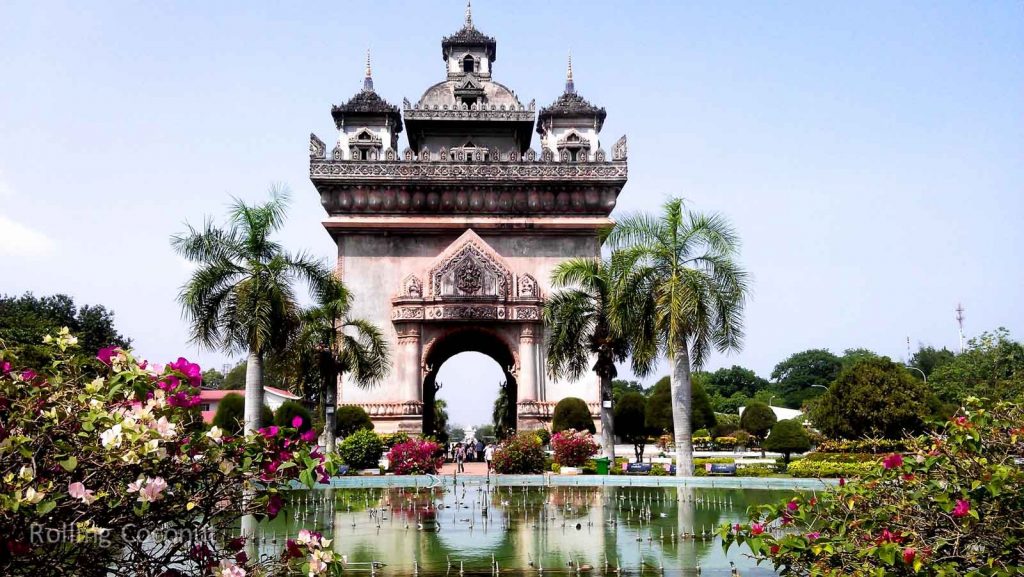 The capital and largest city in Laos is full of important national monuments and temples. It is located on the banks of the Mekong River and sees its fair share of tourism. While there, be sure to check out Buddha Park, a sculpture garden full of giant Buddha statues. This is also the best place to get international food in the country should you be craving something more your taste.
8. Visit the 4,000 Islands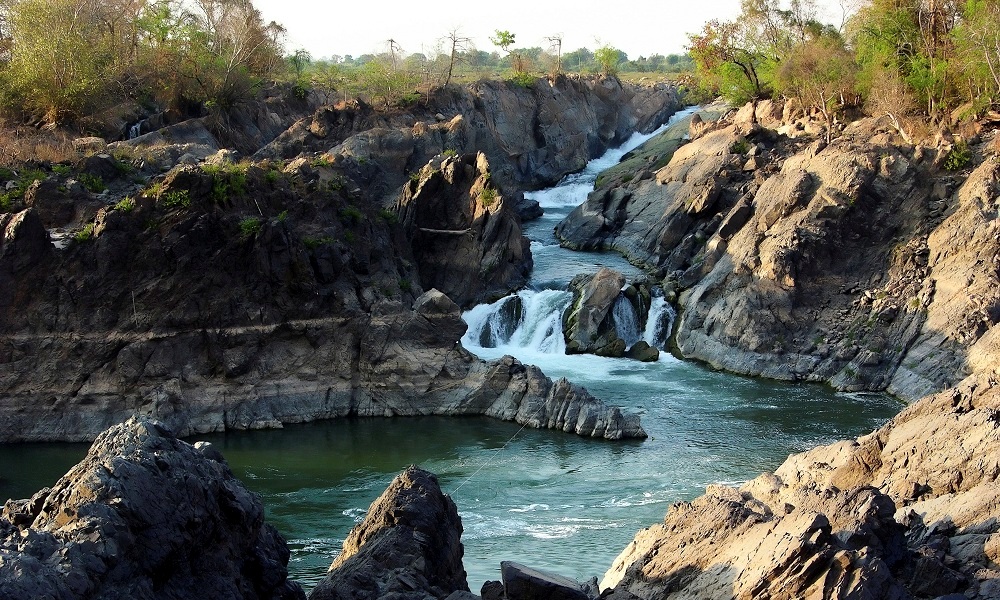 Located in Southern Laos, the "4,000 islands" are the area of tiny inhabited islands in the Mekong River near the Cambodian border. They are popular with backpackers and the vibe is laid-back and chill. Accommodation is simple, cheap, and there's really not much to do here besides chill in the river and relax at night! Be sure to get a bike to get around the islands!
9. Biking, Mountain Hike and Kayaking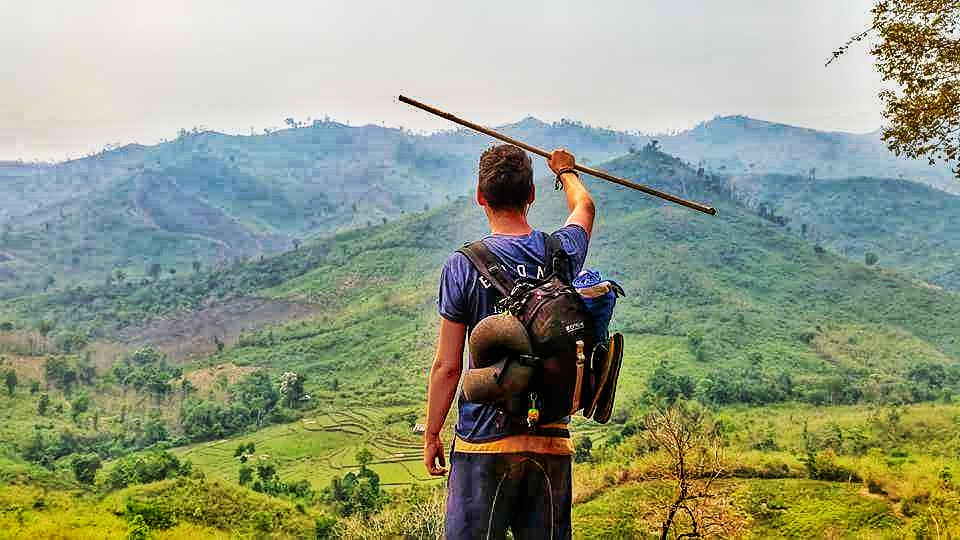 There are many excursion operators within Luang Prabang offering a number of trips. One of my favourites was a three day trip which included mountain biking, mountain hiking and kayaking. During the course of this trip you visit local villages where they make rice wine and trinkets, holy temples, stay in homesteads with villagers and their families and generally be fully immersed in Laos culture. Quite a gruelling trip but totally worth it!
10. Relax with a massage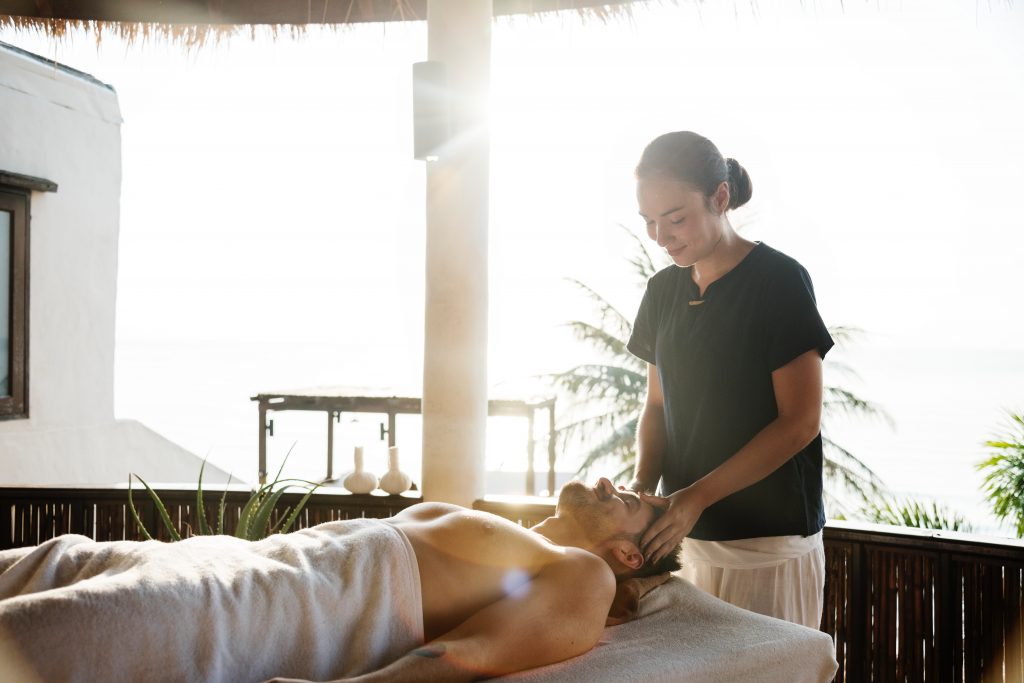 There is a traditional Lao massage parlor and sauna in Luang Prabang that gives all their profits to the Red Cross. You can get a 1-hour massage for 50,000 LAK or use the sauna for 10,000 LAK. It's a nice way to relax, kill some time and make a difference.