NATURE, TREEHOUSES & ABBEY RUINS
Are you looking for the perfect staycation but not sure where to go?
Then look no further. The Forest of Dean & Wye Valley has it all and is home to a sea of dense green foliage and impressive looking trees, hiding church ruins, mountain bike trails and relaxing floatation pods. It is easy to see why this is such a popular area with tourists and locals alike who flock here at the weekends to get a breath of fresh air.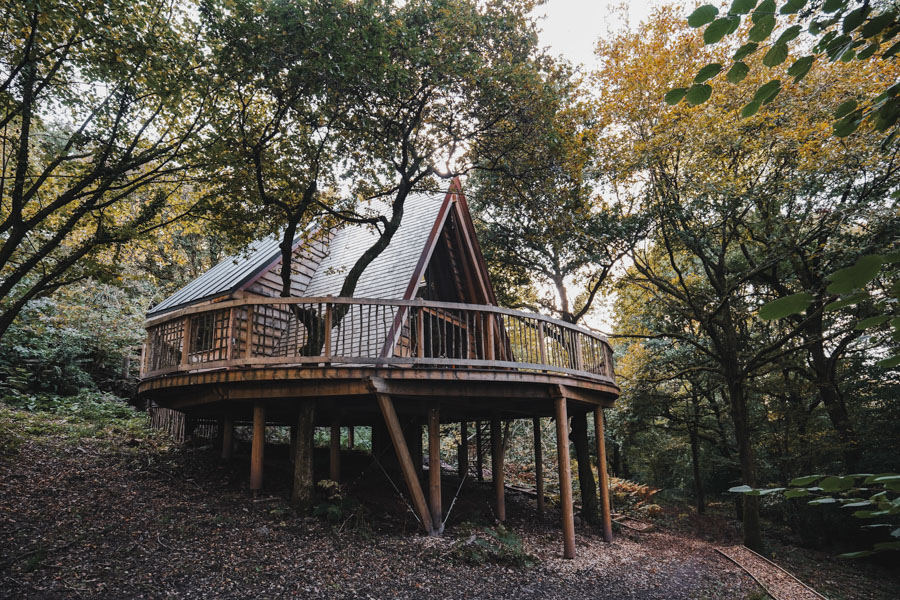 You will find plenty of nature here including wild boars which roam free and lots of delicious local produce and cuisines which will leave you wanting more and stocking up to take home with you. Tran and I spent three days exploring what there is to offer and we were certainly not disappointed. Whether you are looking for a cosy log cabin to hide away in, floating down the River Wye in canoes or flying through the trees at GoApe, there is something here for everyone.
For more information visit Forest of Dean and Wye Valley Tourism's website here
Where to stay in the Forest of Dean and Wye Valley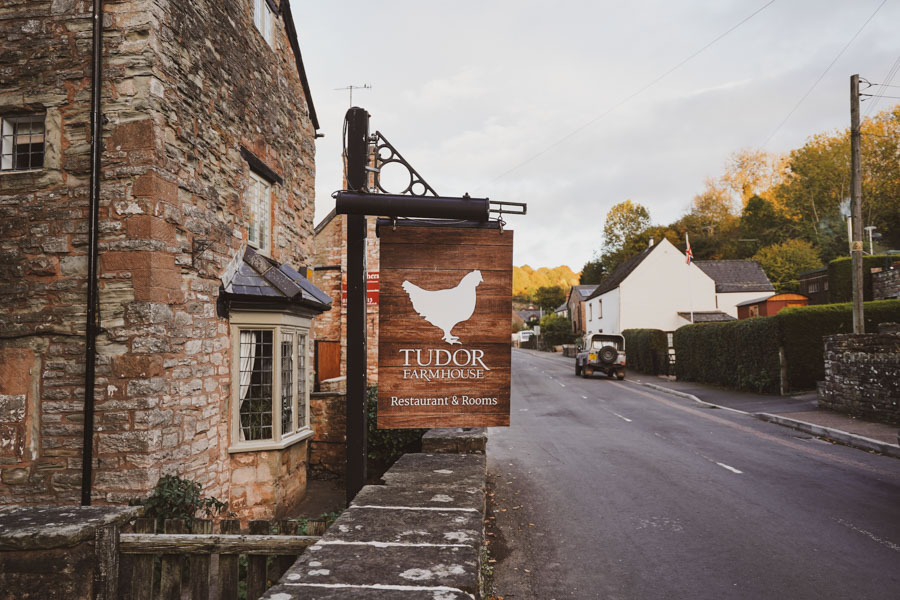 For our first night we decided to stay close to Tintern Abbey which we would be exploring during the day and opted to stay at the Tudor Farmhouse ideally located in Clearwell, Gloucestershire. This was the perfect base for us and our adventures around the area which included ample free parking to leave our car there too.
The building itself is stunning, having once been a farm house and then stylishly renovated into a very chic and modern rural retreat. With twenty bedrooms and suites to choose from you will certainly feel right at home here amongst original wooden beams and warm decor. Once inside you are greeted by extremely friendly and welcoming staff who honestly can't do enough for you.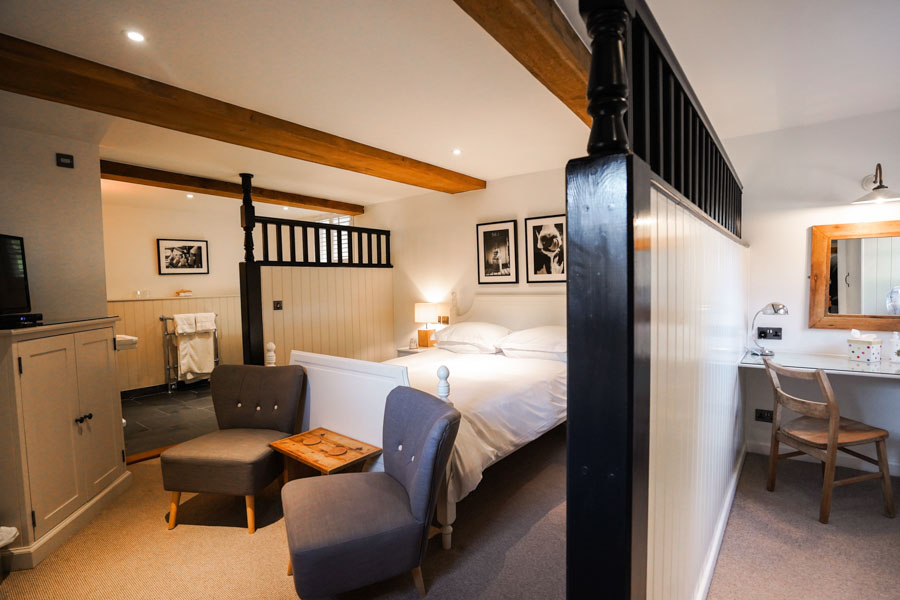 We were given the Byre room (part of the Cockerel rooms) on the ground floor with lovely views overlooking the gardens and the side of the property. The room itself was perfect for our needs and we had a very comfortable night's rest here after a long day of exploring Tintern and surrounding areas.
With aesthetically pleasing decor, spacious and comfortable furniture we almost didn't want to leave to explore the rest of the Forest of Dean. It came furnished with a comfortable double bed, thick duvet, fluffy pillows, crisp quality linens, writing desk, large windows, luggage space, flatscreen TV, free WIFI, tea & coffee making facilities and mini fridge.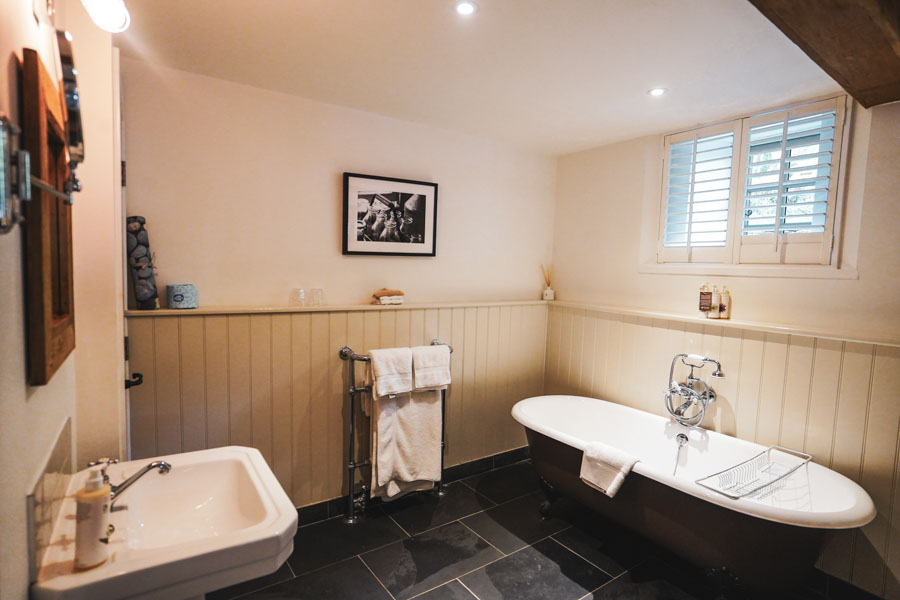 The bathroom comes well equipped with a monsoon shower, soft towels, free toiletries, mirror and a luxurious roll top bath which you could spend hours in soaking and freshening up for your evening meal and relaxation. You will also find dressing gowns, bottled water, pull out table and chairs and a telephone.
The room rates vary and for this one it would cost £179 per night.
To view all of the other rooms and suites click here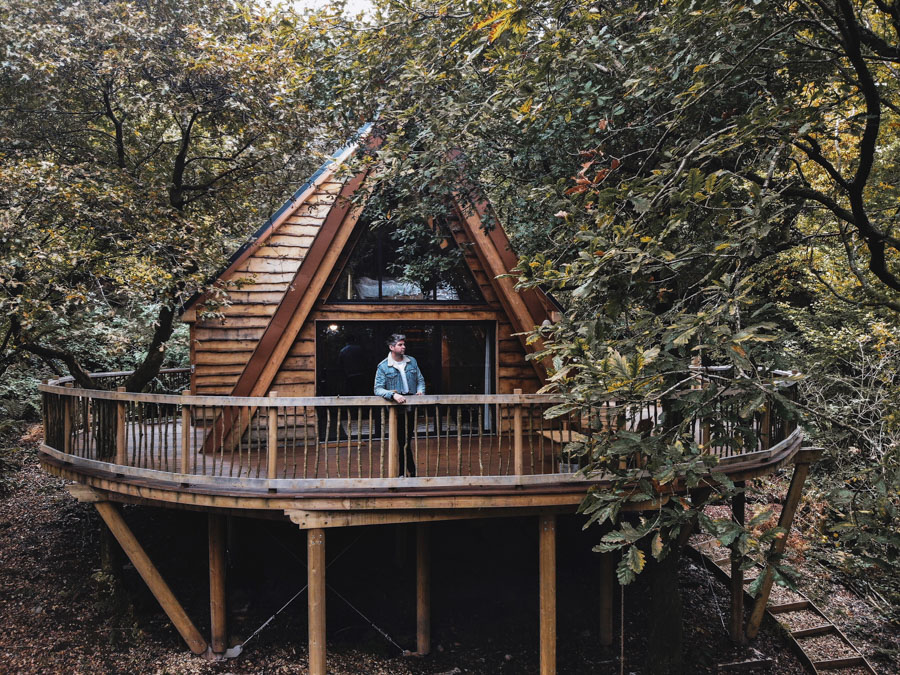 For our second night we couldn't resist staying in this wonderful luxury treehouse hidden away from the hustle and bustle of the world and tucked among the trees and wildlife of the forest. This is an adult only treehouse which is its own individual and unique adventure.
Trying to find it is actually quite hard to start with and you will be sent some step by step instructions on how to reach the parking area. Once here you then delve into what looks like a treasure chest where you will find further instructions, a torch, umbrellas, the key and other assortments you may need. Beside the chest are two wheel barrows which you use for your luggage.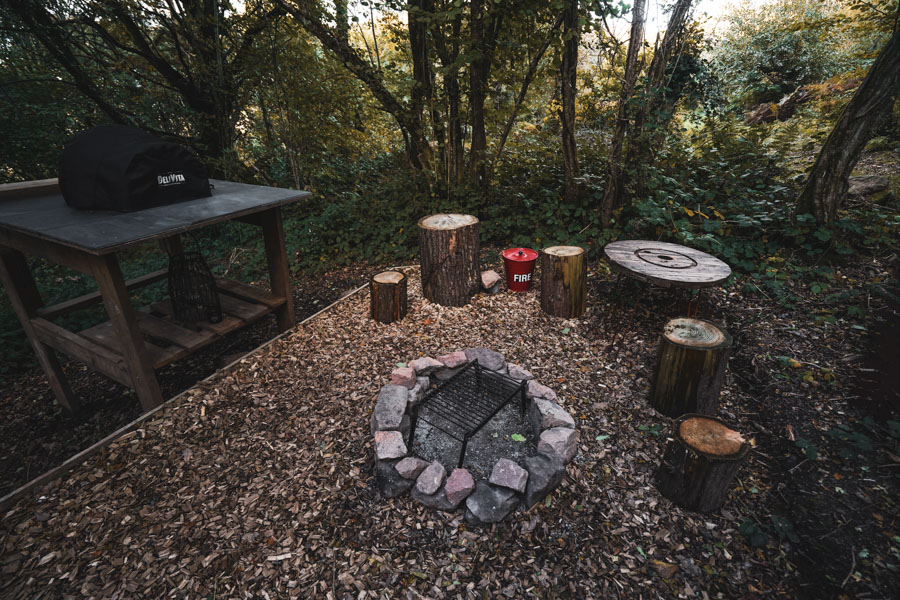 It's actually not too far from where you are parked but you have to cross a beautiful flower meadow filled with apple trees and butterflies. Once inside you will instantly be wowed by the Instagram worthy interiors, which have been designed by MADE.com to create a stylish hideaway. It is perfect for a couple's retreat and Tran and I instantly fell in love. We really wished we could have stayed longer than one night.
It has everything you could possibly need, a fitted kitchen with utensils, crockery, herbs, spices, oils, a kettle, tea/coffee, pots and pans and also the sink with washing up items. There is a large lounge area with sofa, armchair, coffee table, a floating fire, boardgames, magazines, radio, large sliding doors that overlook the balcony and a spacious bathroom with shower, dressing gowns and fluffy towels.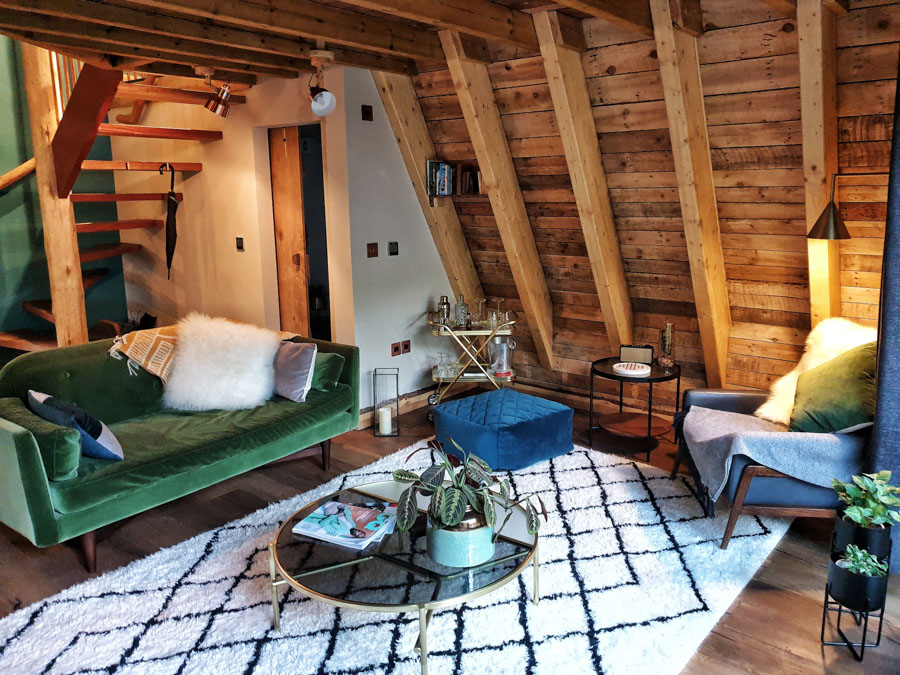 Upstairs you will find a warm and comfortable double bed overlooking another large glass window into the trees, torches, books, a bean bag and lamps. The back half of the treehouse has a large balcony with more chairs, a table, an outdoor bronze bathtub, and a rope swing. Heading down the spiral staircase you will come across the BBQ/fire pit with pizza oven and everything you need to start and put out a fire. Don't forget the marshmallows!
To say we didn't want to leave is an understatement. I think, if we could, we would happily live here the rest of our days immersed in nature and living off local produce. It is honestly the best way to spend a weekend and comes highly recommended.
Top things to do in the Forest of Dean and Wye Valley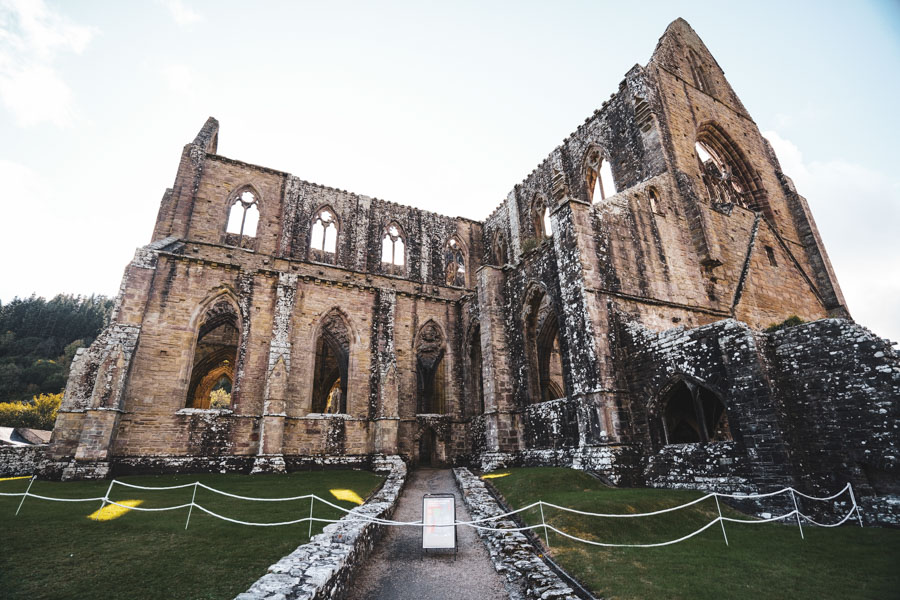 Standing tall and roofless, this Gothic masterpiece can be seen from miles around and certainly stands out as one of the main attractions to experience. Situated only a stone's throw away from the River Wye and located in the quaint village of Tintern, you will easily spend a few hours roaming in and around its ruins.
It was once visited by the famous poet William Wordsworth who was inspired by the magic of its walls that he subsequently wrote his famous poem 'Lines Composed a Few Miles Above Tintern Abbey'. There is so much history here that you will feel compelled to learn all of its interesting aspects while exploring its nooks and crannies.
This is well worth a visit and tickets are £7.70 for adults and £21.60 for a Family ticket (2 adults and up to 3 children) which can be purchased here.
St Mary's Church Ruins
Nestled away from the hustle and bustle of Tintern Abbey, this derelict church dates back to 1695 and has probably seen quite a lot within its solid stone walls. It is believed to have been used for monks as a retreat from the Abbey and was destroyed by a fire in 1977.
Surrounded by a graveyard and immense views of the Abbey and the rest of Tintern itself this is a very surreal (and slightly creepy) place to visit. As you wander around through its structure you will find that there is no roof or form of shelter and that nature has completely reclaimed it.
While entry is free, visitors should be aware that is considered unsafe and therefore entry is at your own risk.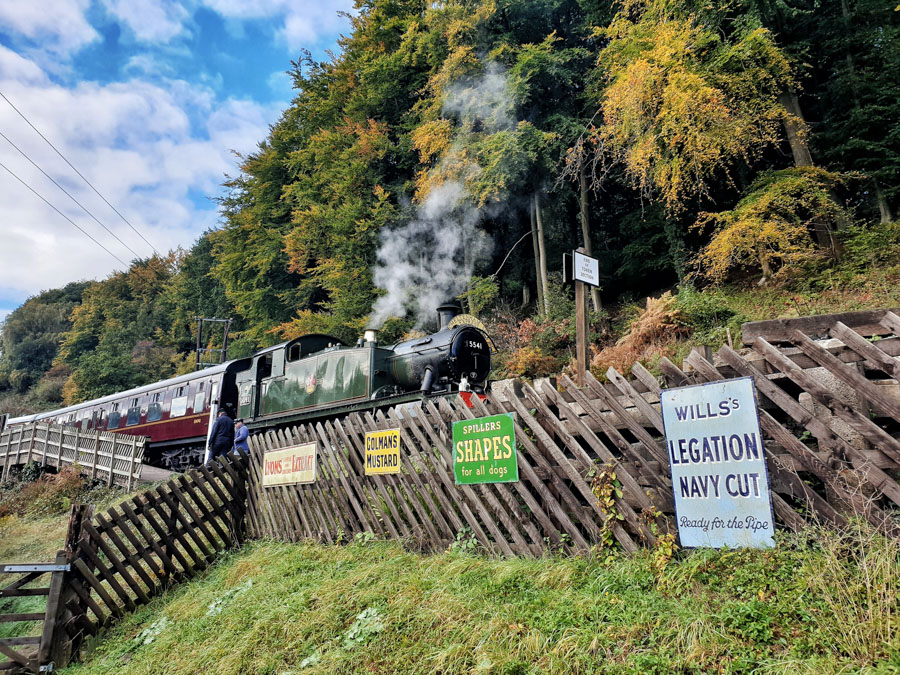 What is more relaxing than popping on a steam train and enjoying the large retro carriages whilst watching the ancient forest speed past you? The Dean Forest Railway definitely provides this experience and so much more. You will board at Norchard Station where you will get to take plenty of photos and videos of the unique steam train locomotive as well as pick up food and drinks from their train station cafe.
Once on board you can just sit back, relax and enjoy the views of the countryside. The most magical part is watching the steam swell around you and making you feel like you are onboard the Hogwarts Express heading to Hogwarts School of Witchcraft and Wizardry. Extremely spellbinding!
Looking for something a little extra? Add a takeaway cream tea to your trip when placing your booking, available for pickup from Whistles Cafe before your train ride. Tickets cost £14 for adults and £6 for children aged 3-17.
Click here for more information and to book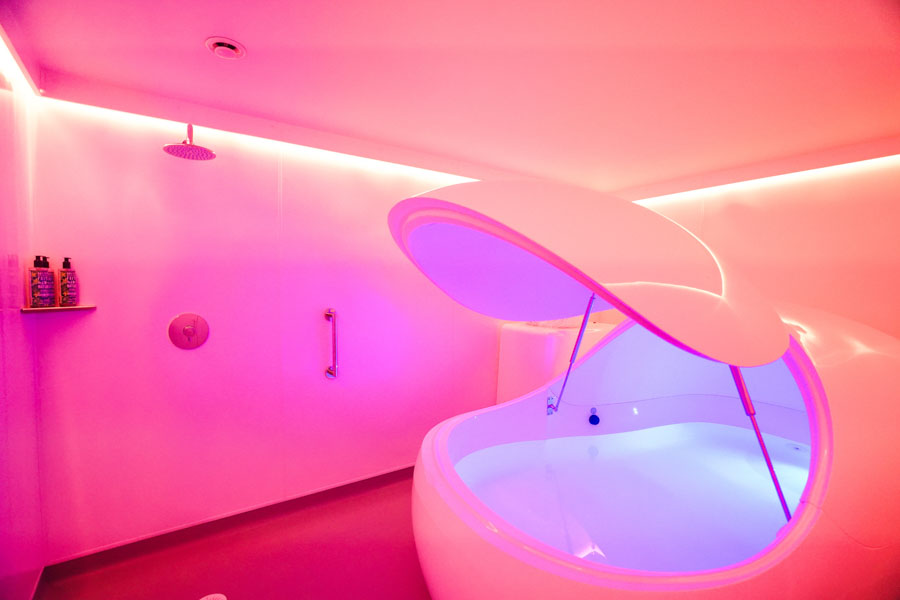 Want to take your relaxing weekend to a whole new level? Well, floating in the forest is definitely something you should experience at least once in your lifetime.
Floating is a form of deep relaxation that comes from sensory deprivation and the soothing mineral ingredients that they use in the pod's water help to release musculoskeletal tension, and enhance your creativity. The incredible silence and stillness inside the pod allows you to achieve a deep meditative state of theta-brainwaves which simulates a therapeutic dream-like state. You can feel more vibrant and alive than ever before.
What can you expect?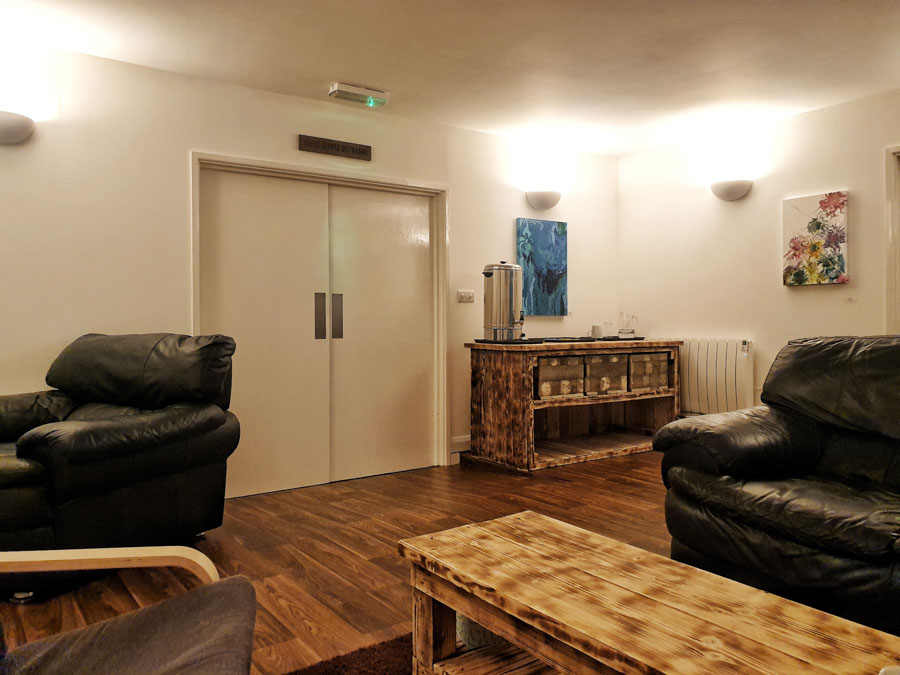 The float can last from 1-2 hours depending what you opt for, and in this case I opted for the 1 hour floatation. Upon entering the immaculate and homely looking reception I was greeted by Shari who instantly made me at ease and explained what would happen. The pods are pretty large and you need some privacy whilst in them so you get given a whole room to yourself, equipped with shower, shampoo, gels, towel and ear plugs. Each room also has a really cool individual name given to it, mine being 'Serenity'.
The pod is exactly how it looks in the photos with really cool multi-colour lighting and it is filled with a highly concentrated Epsom Salt solution. I put the ear plugs in, stripped out of my clothes and slid into the body temperature water naked, allowing myself to float effortlessly. The pods are surprisingly roomy inside and are also light and sound proof. The lid when closed is still quite far above you therefore reducing the feeling of claustrophobia.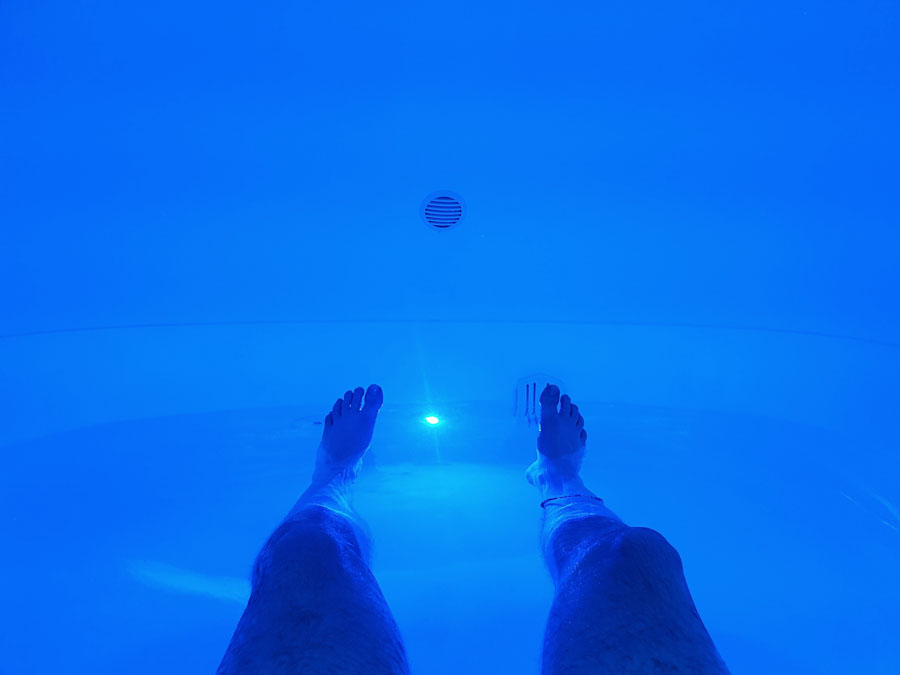 To your right is an emergency button and on the left, is the button which controls the lights. I left these on whilst adjusting myself into a floating position, the hardest part allowing your neck and shoulders to release the tension holding your head up. This took me a good five minutes to fully allow my head to be supported by the water, the ear plugs stopping the water from rushing in and my whole body fully submerged. Quietly playing in the background is some soothing music to get you in a relaxed state and it was at this point that I then turned the lights out.
Total darkness.
The music stops playing after roughly five minutes or so and that is when the sensory deprivation kicks in. Now I must admit I floated there thinking all my normal thoughts, wondering if this was going to work….
I am not kidding you, my body jolted and my eyes flicked open, taking in the darkness still all around me. I could feel all the parts of my body like my legs, arms and fingers, but I could barely move them, I was so relaxed and to be quite I honest I didn't want to move them either. I was told before I entered the room the music would come back on ten minutes before the end of the session and sure enough, moments after my body jolted awake the music started to play.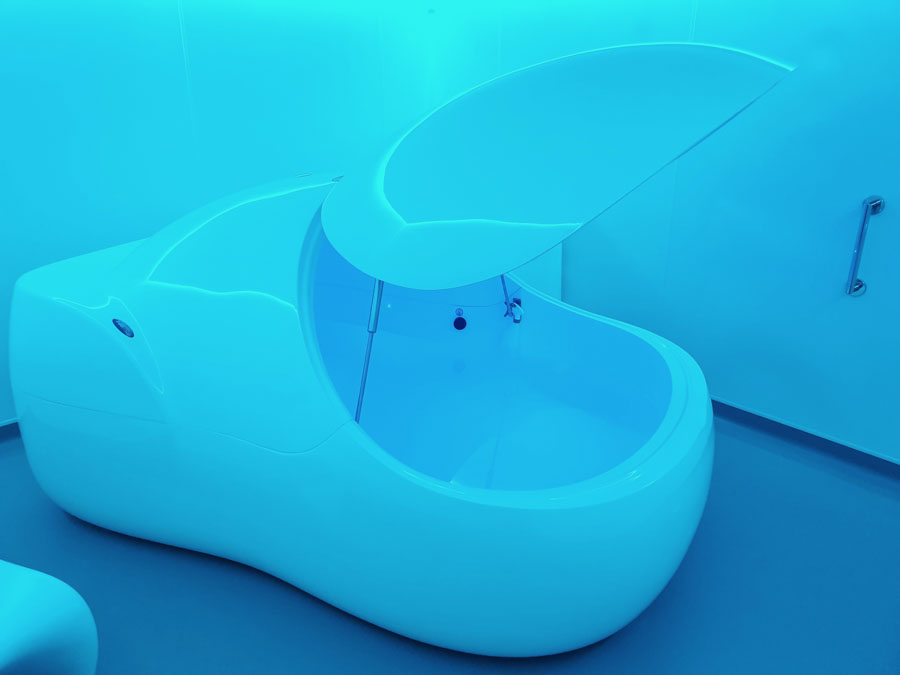 What happened to me for a whole hour?
I honestly cannot say. But what I can say is that once I could bring myself to move and climb out of the pod (believe me I really didn't want to) I felt so relaxed and content. I felt like a whole new person and I do honestly believe that by switching off from the constant bombardment of everyday life – mobile phones, laptops, static noise, traffic, music, TV etc and allowing your brain to fully engage without being distracted has a truly wonderful effect.
For one individual float it costs £50.
For more information and book your floatation experience click here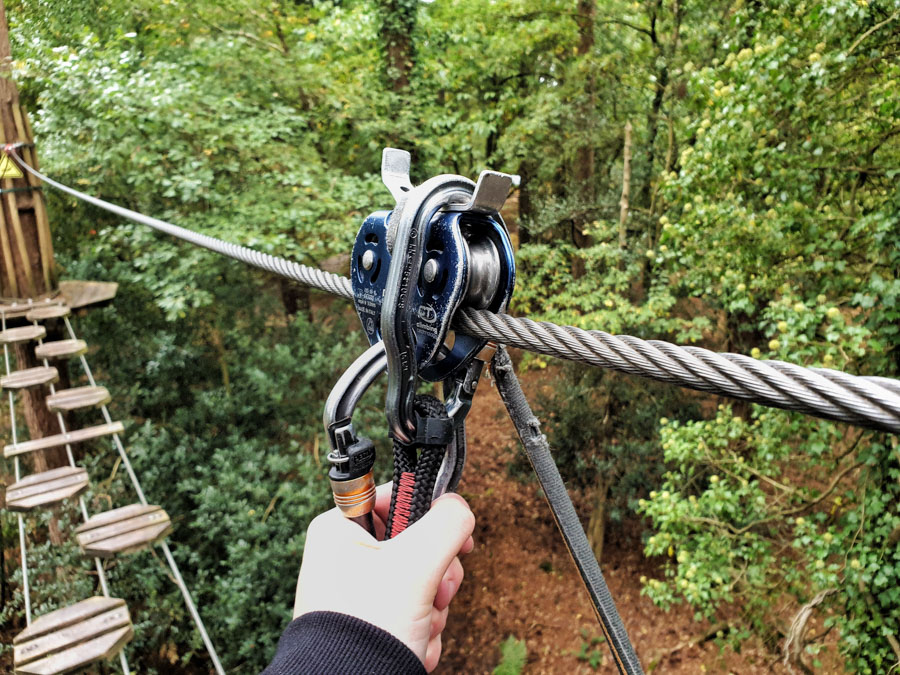 Want to up the ante and get a bit of adrenalin rushing through your veins? Then look no further than GoApe! At Mallards Pike you are truly spoilt for choice as you can enjoy and explore England's largest oak woodland and swing high up in the tree canopy while bellowing like Tarzan.
We opted to do the Treetop Challenge which consists of long zip wires, Tarzan swings and of course going from one tree to another via different platforms and routes. It is honestly so much fun! You are 15 metres high and there are various difficulties to chose from on how daring you are willing to be.
Tickets are £33 for adults and £25 for under 15's.
Click here to view more and book your epic adventure!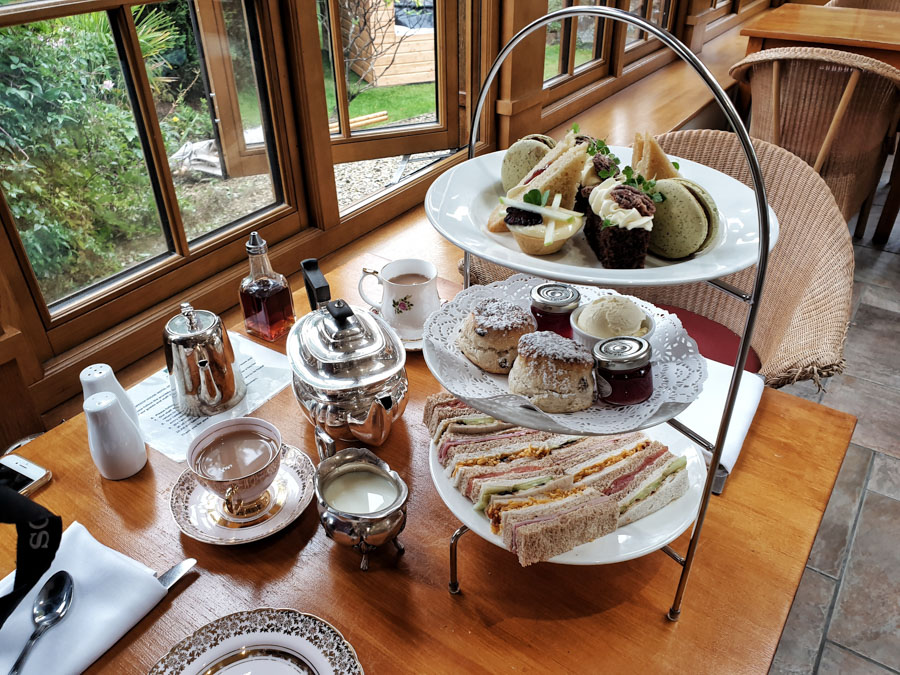 After clambering around the treetops and zip-lining through the trees, what better way to reward yourself than to treat yourself with a delicious afternoon tea? The Speech House Hotel is a former 17th-century hunting lodge set in the heart of the idyllic Royal Forest of Dean. Nestled in the centre of a tranquil forest environment, the hotel is independently owned and offers the perfect combination of original charm and modern hotel and wedding venue facilities.
For afternoon tea you are seated in the lovely, spacious and well lit Orangery where friendly and welcoming staff promptly took our order and made sure we were well looked after. We were treated to a large pot of tea each, a number of delicious finger sandwiches, decadent fancies and of course traditional scones with cream and jam.
For one afternoon tea it costs £15 per person you can book yours here.
Where to eat in the Forest of Dean and Wye Valley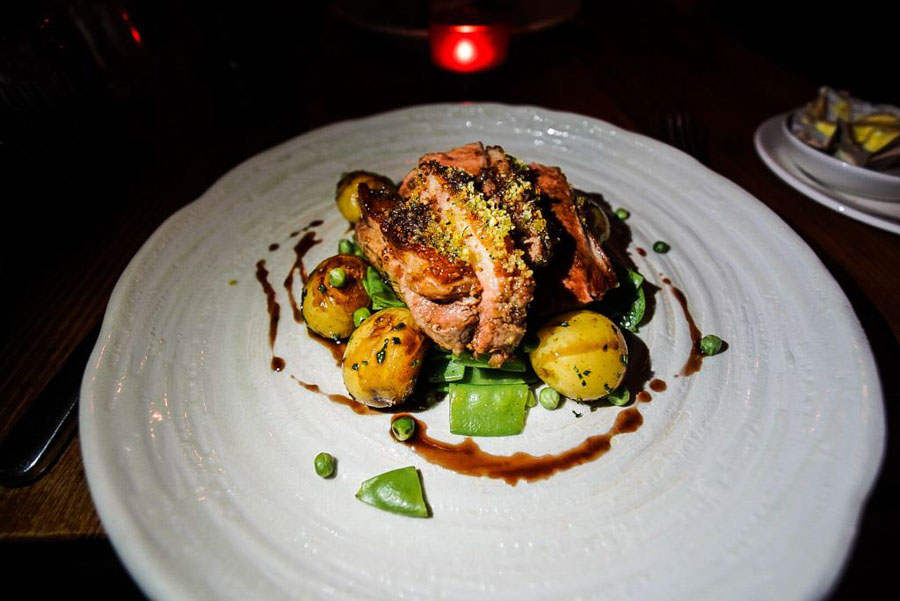 This is the perfect place for some much needed delicious food after a day of exploring the surrounding areas and offers some lovely and unique atmospheric dining experiences. Providing locally sourced ingredients and produce, the head chef shares a passion for real, home-cooked seasonal food.
Dinner is served until 10pm (with current Covid 19 restrictions) and you must book to ensure you get a reservation as demand is quite high. Tran and I opted for the Savoury goats cheese cheesecake, Rödbetsallad and walnuts and Japanese panko prawns, spiced red pepper sauce and Asian style stir-fry for starters. We then ordered Roast chicken, peas a la francia and Herb crusted lamb rump, peas and new potatoes for our mains. And then a Chocolate truffle honeycomb, nut crumble and Artisan cheeses, savoury biscuits, celery, grapes for dessert.
All of which was divine and we would certainly go back again for more.
Click here for more information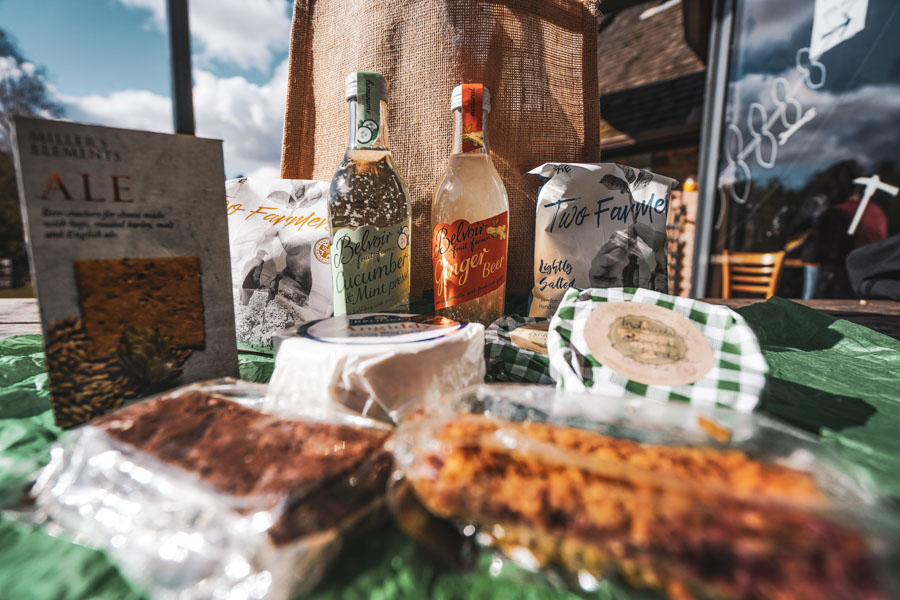 Who doesn't love a fresh picnic filled with locally sourced products and the freshest ingredients to satisfy your taste buds and provide the perfect lunch? Forest Deli, an award winning cheese shop and deli, certainly rises to the occasion and we are so glad that we got to try a whole mixture of delicious items which really left us wanting more.
The store opened in 2018, and while still relatively new the owners Debbie and Simon have really made an impact on their local community. Tran and I were treated to a selection of cheese, crackers, crisps, homemade brownie, flapjack, quiches and fizzy drinks which we enjoyed in one of the parks. It is well worth treating yourself to one of their hampers or just indulging in the various types of cheese they offer.
Click here for more information and to get yours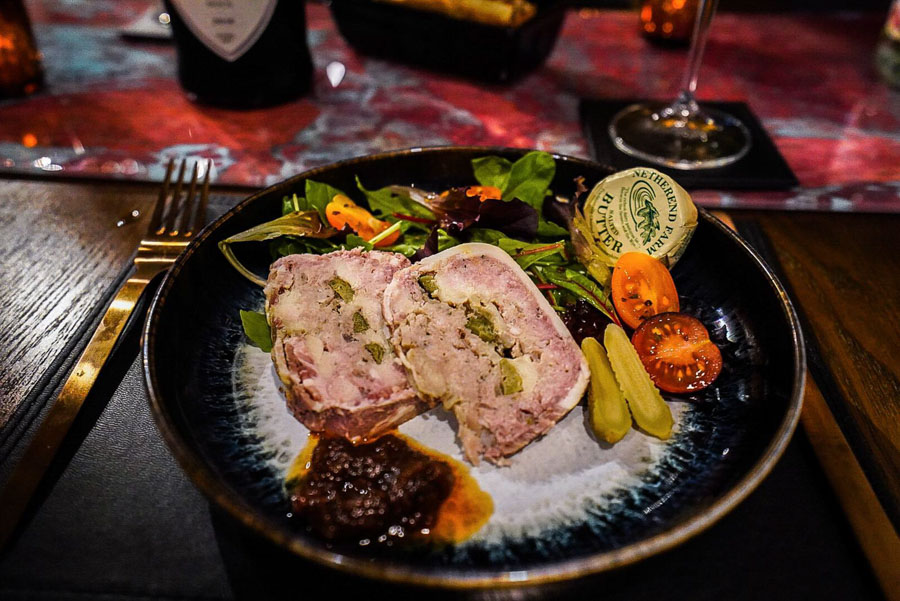 While we were staying at the lovely Hudnalls Hideout Treehouse we were treated to a private chef and some spectacular cooking by Yvette who is the owner and a chef at Harts Barn Cookery School. The School is about cooking for all ages, skill levels and tastes, which are catered for, and they teach everything from banquets to basics!
The food, we can honestly say has been some of the most delicious and incredible food we have had this year. To start with we had wild boar terrine with ale and apple chutney and fresh salad. For mains we had pork and cider casserole with dauphenouise potatoes, yellow courgette and butternut squash. And for dessert we had Speech House pudding. The flavours blew us away and we were left stuffed. Yvette was especially lovely, passionate and a great conversationalist. It was a joy to watch her cook and we would love to visit her cookery school one day!
To book your private chef or cooking lesson click here
Getting Around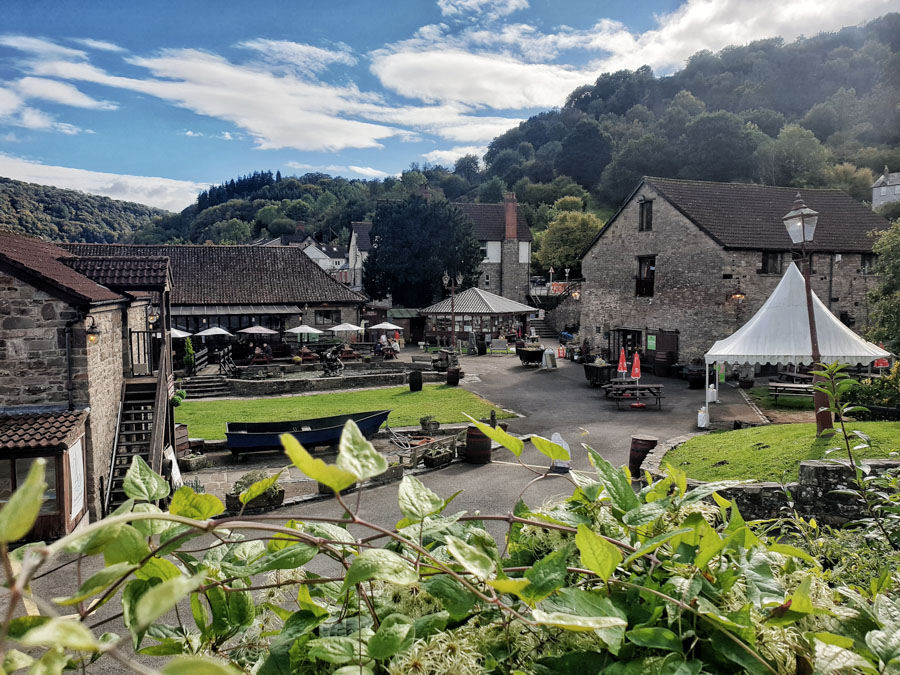 While there is local transport which can get you to the main towns and villages, we would highly recommend either hiring or taking your own car/vehicle to get around. Quite a few of the attractions are fairly remote and it will make life a whole lot easier having your own set of wheels. It can also be a bit hit and miss with mobile phone reception in certain areas so always be sure you know where you are going in advance and jot down postcodes or names so you can ask locals.
Overall thoughts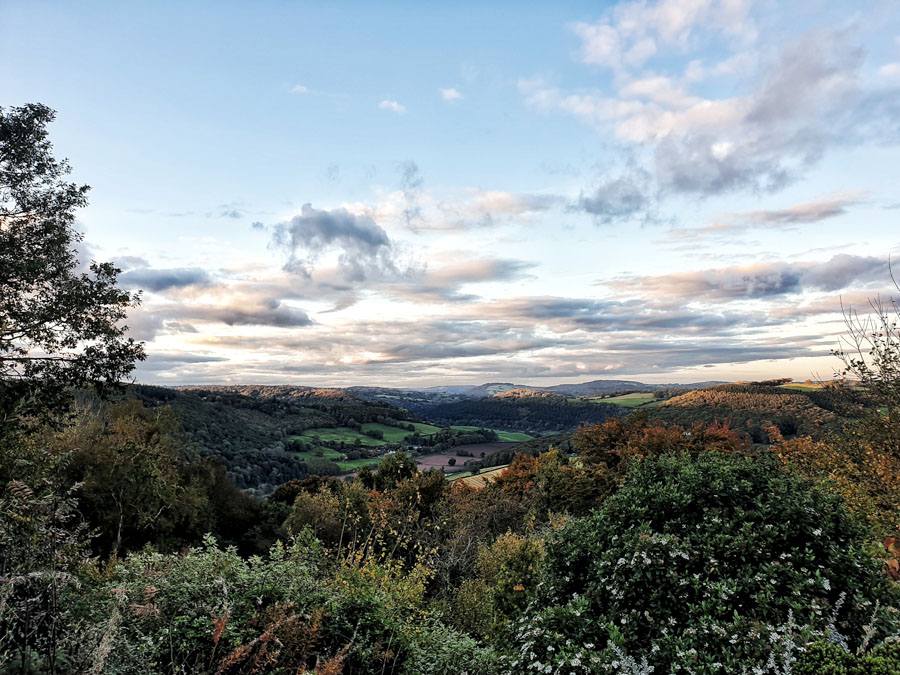 As soon as we arrived in Tintern we were instantly wowed and knew straight away that we were going to love the Forest of Dean and Wye Valley – and we certainly were not disappointed. There is so much to do here and we only really scratched the surface, so watch out for a part two.
Tran and I just want to say thank you again to Forest of Dean and Wye Valley Tourism for helping us to arrange this staycation, as well as the other businesses that made our stay so enjoyable. We can't wait to come back!
Find out more information here to arrange your staycation.
***Thank you to the Forest of Dean and Wye Valley Tourism for kindly sponsoring this post. All opinions are 100% honest & completely my own.