THE PERFECT WEEKEND GETAWAYS
What can be better than escaping your home town and treating yourself to some change of scenery to relax and re-energise yourself from the daily grind?
Well, it is that time of year to plan the perfect British holiday. Whilst going abroad is the ultimate indulgence, there is nothing like a classic UK getaway to create some new experiences and enjoy some of the most beautiful places in the world.
The UK is very underrated considering it has copious amounts of medieval castles, quaint villages, gorgeous lakes, magnificent countryside and not to mention some very impressive mountains. If you want some once in a lifetime memories, then you should really check these places out:
Rye, East Sussex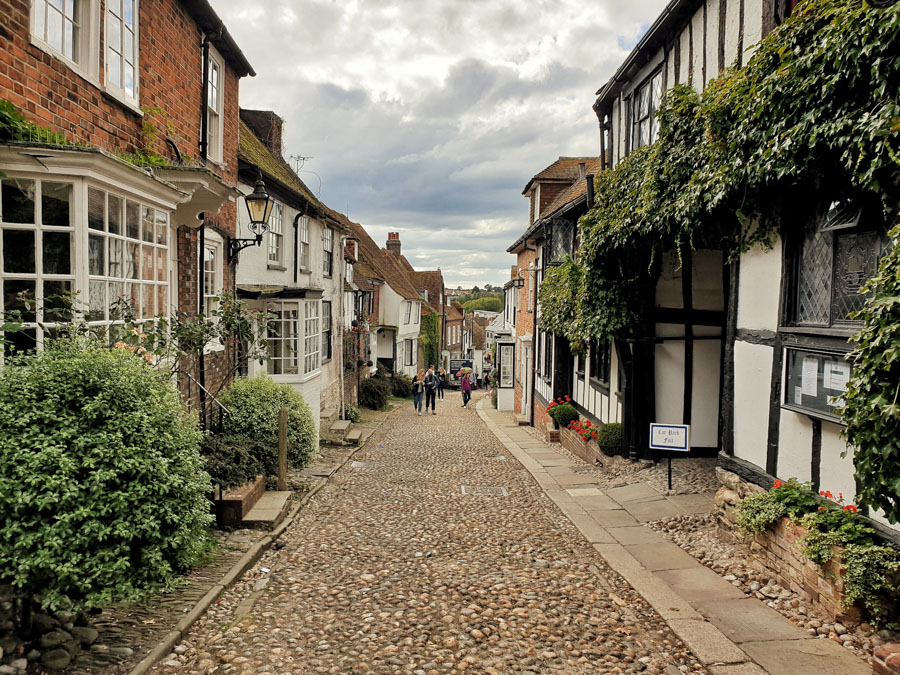 This is one of England's best kept secrets. This quaint little medieval town is nestled away between rolling green hills and the English Channel surrounded by gorgeous beaches and castles. The cobbled streets are signposted with quirky names such as Mermaid Street, Wish Street and Watchbell Lane and lined with crooked half-timbered houses. Walking around the plentiful tea rooms, sweet shops and pubs you will find yourself entirely mesmerised by its magical presence.
There are plenty of beach walks, antique shops, ancient inns for you to stay a night or two and even a castle with a 17th century beer garden with some incredible views. Be sure to check The Cobble's Tea Room, The Mermaid Inn, Rye Bookshop and St. Marys Church. Rye is definitely the perfect place for a laid-back weekend break and a great way to spend a sunny day.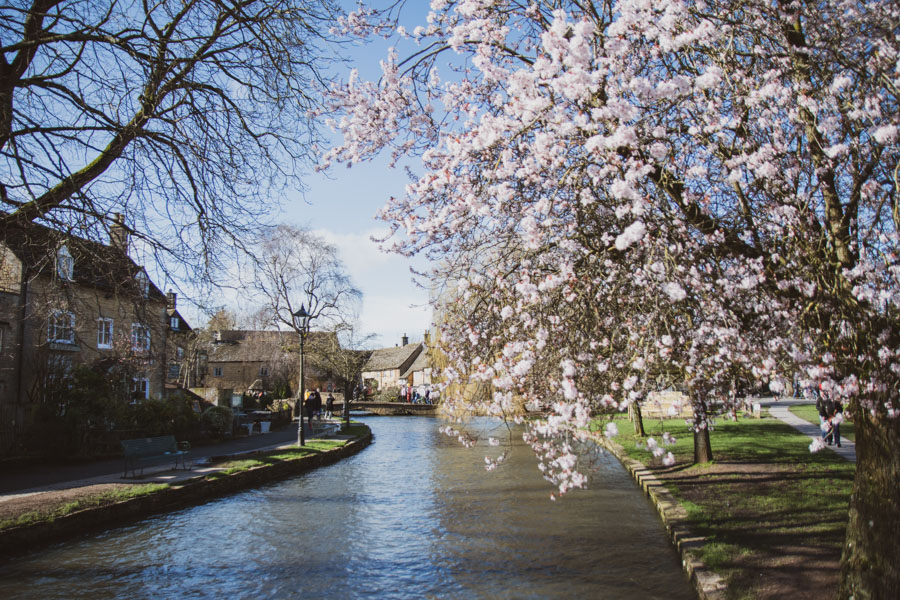 Declared an Area of Outstanding Natural Beauty (AONB), the Cotswolds are home to charming villages, regal hotels and picturesque places for walking. It is cram packed with history, picturesque hamlets and elegant churches which will keep you captivated the entire time you are there.
About 5-miles from Chippenham, Castlecombe is one of the top places in the Cotswolds to visit. Firstly, explore the narrow valley of the By Brook then head towards Upper Castle Combe that's quite a bit higher up. Once you're there, make sure to check out the Market Cross and St. Andrew's Church, before heading for a stroll in this almost fairy-tale-like English village.
Also, check out Sudeley Castle, with its grand banqueting halls and gardens. It has had many owners during its lifetime including the last of Henry VIII's six wives, Katherine Parr.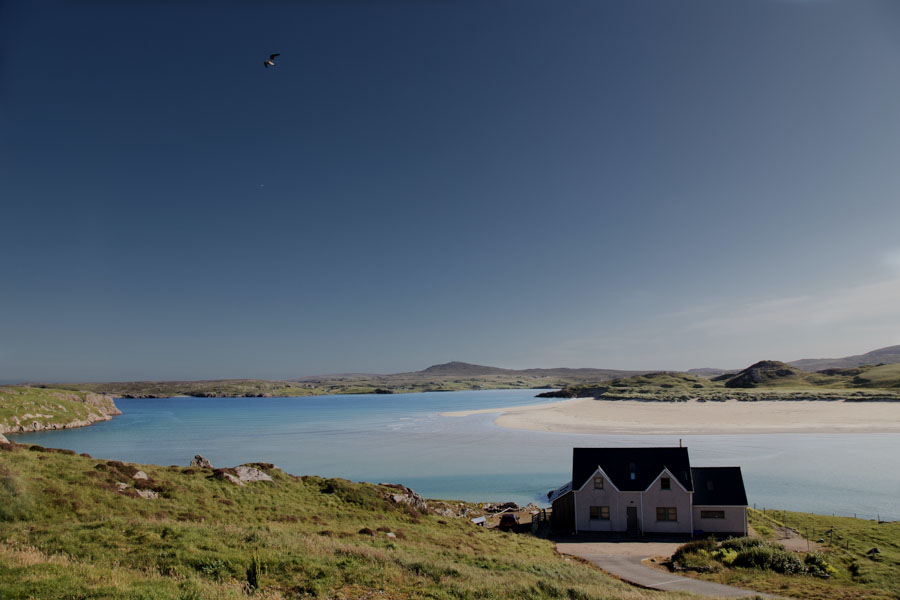 With stunning white sandy beaches and clear blue water, you would think that you were on holiday in the south of Italy or Greece. But the Hebrides is an archipelago in Scotland with spectacular wildlife and an array of castles, making it one of the best places in UK to visit for a short break.
There are hundreds of islands that make up the archipelago, which is divided into the Inner and Outer Hebrides. Islay, Mull, Skye and Harris are some of the most famous isles, where you can sip quality whisky, spot puffins and experience stargazing like nothing else. One of the best ways to get around in by car, although there is public transport available and be sure to jump on a cruise to get the full experience.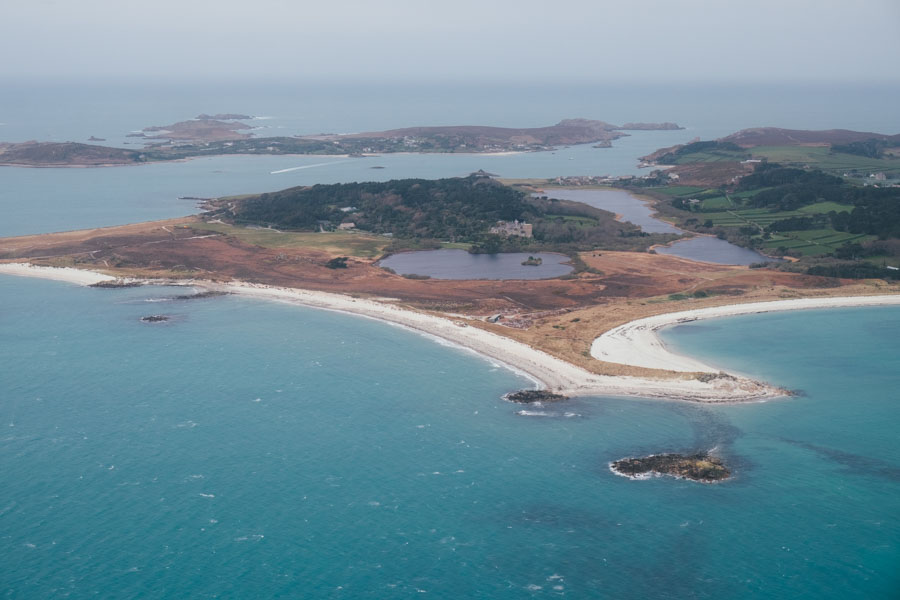 This is another little gem hidden away and not known to many making it the perfect quiet getaway where you can experience a tropical experience. Its paradise sands, ample walking opportunities and exotic gardens will make you feel like you're abroad – the weather's generally warmer too.
The warm waters and winds of the gulf stream and North Atlantic Drift brings those tropical Caribbean waters and breezes right across the Atlantic Ocean to the shores of the Isles of Scilly, creating a warmer, temperate climate than the rest of the UK. Be sure to stay in a picturesque cottage, grab a kayak and explore its beautiful shores and relax in some gorgeous cafes with a coffee in hand.
The Forest of Dean & Wye Valley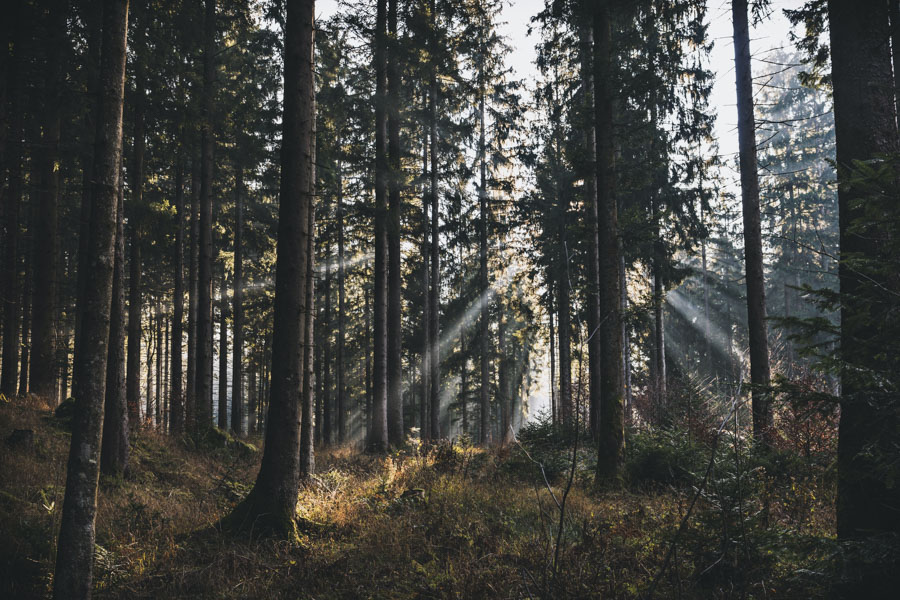 The ancient Forest of Dean has changed many times over the centuries, from a royal hunting forest to a source of timber for the navy's Tudor warships, it now home to a wide variety of wildlife, and a great place to explore. It is the perfect place for walks with trails winding through woodland surrounded by stunning trees and moss covered boulders.
Discover the Clearwell Caves where you can walk through different caverns home to several species of bats and offering some impressive natural geological features. Or jump into a canoe and float lazily down the river taking in the surrounding rolling green hills.
While in Wye Valley you can get your Gillian Anderson fix and explore this beautiful corner of the country where Netflix's 'Sex Education' is filmed. The stunning landscape straddles the border between England and Wales, and is ideally located for gentle boat trips, challenging hikes or jaunts in peaceful forests.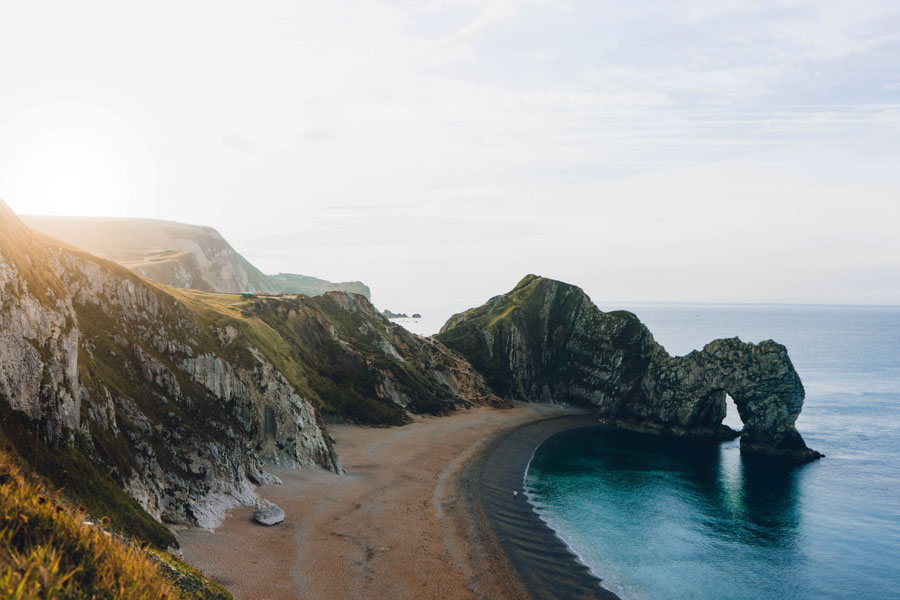 Tucked away on the coastline of the Jurassic Coast, Durdle Door and the Man O'War Beach is a great place to visit for a relaxing staycation at the seaside. It is an impressive natural limestone archway standing in the sea which really takes your breath away in person. Make sure to walk the South West Coast Path, find some stunning coves (like Lulworth Cove) and walk west to Bat's Head.
The Man O'War beach is especially stunning, with it's beautiful bay and rugged rocks, eroded over the years. While Durdle Door is a lot more popular, there is more chance of having this beach to yourself which makes it the perfect destination, especially when the British sun is shining.
If you want to visit some magnificent villages, pop into Chaldon Herring with its quaint cottages all nestled between the green hills surrounding this area. It's well worth a visit or a great place to find a lovely bed & breakfast.
St Michael's Mount island, England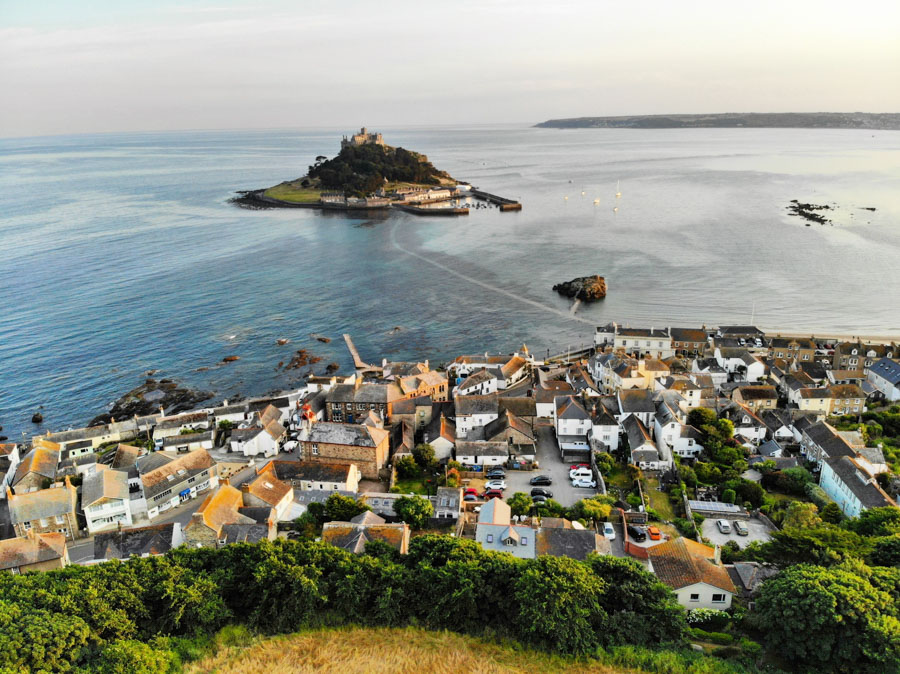 While Cornwall has many well-known and hidden gems, this castle is a must visit destination and an ideal place to spend a long weekend. Perched on the south coast, St. Michael's Mount is a stunning tidal island that is incredibly impressive with its ancient turrets and walls. The sandy stretch in front of the isle is known as Marazion beach, while the town itself dates back hundreds of years.
The Mount makes for a particularly enjoyable trip for anyone who enjoys history. Once upon a time, sea levels in the area were much lower and where St Michael's Church now stands was once a raised forest. Woodland and ancient forest covered the ground at Mount's Bay, as was revealed by a particularly ferocious storm in 2014.
The island is so iconic, that it has been used as the backdrop to film a whole host of TV Series, movies, and films. In more recent times, some of the more famous things to have been shot at the Mount include Dracula, This Morning, and Twelfth Night.