FLOATING SCULPTURES, MERLIN FORESTS & DELCIOUS FOOD
Three years ago, my now wife and I visited the Forest of Dean and Wye Valley and had the best time hanging out in treehouses, exploring Abbey ruins and enjoying nature. We have always wanted to visit and after our last stay it really left an impression on us. Three years later, we knew we had to go back and explore more of what it had to offer.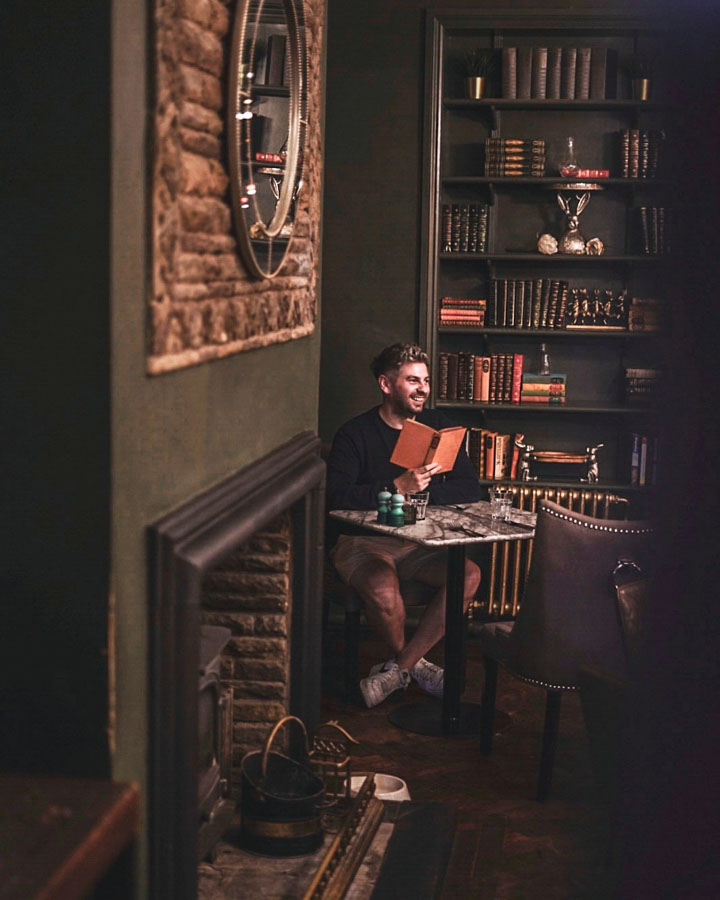 This year we decided to go back, along with our 3 month old baby in tow and to have a totally different experience. When it comes to families, the Forest of Dean & Wye Valley has it all. We explored the area for two nights and three days cramming in as much as we possibly could. From exploring the mystical Puzzlewood where they filmed Merlin and Star Wars, to staying in lovely accommodation such as The Speech House and Tudor Farm House.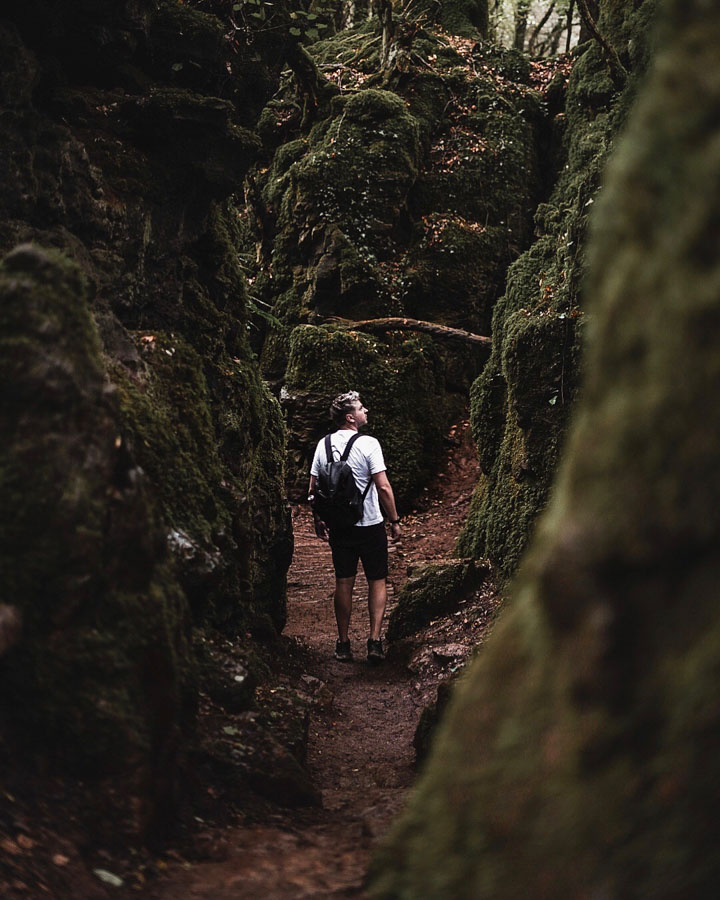 Not to mention the fabulous food at establishments such as Severn and Wye Smokery and The Wild Hare Tintern which truly left our tastebuds tingling and our stomachs exceptionally satisfied. I feel like we have only really just scratched the surface of exploring the Forest of Dean and Wye Valley, but if you are looking for a unique getaway then I would highly suggest visiting.
For more information visit Forest of Dean and Wye Valley Tourism's website
Where to stay in the Forest of Dean & Wye Valley
This hotel is set in the centre of the forest and is within easy walking distance from the Cathedral sculpture (Beechenhurst), Puzzlewood and other attractions. It's an unmissable historic building that has been a part of the Forest of Dean's history since 1669 and well worth a visit for afternoon tea in the Orangery room or to stay the hotel itself. With plenty of parking, a great bar, scenic walks on its doorstep and the centre of a ghost prank for Ant & Dec's Saturday Night Takeaway, it was perfect for our needs.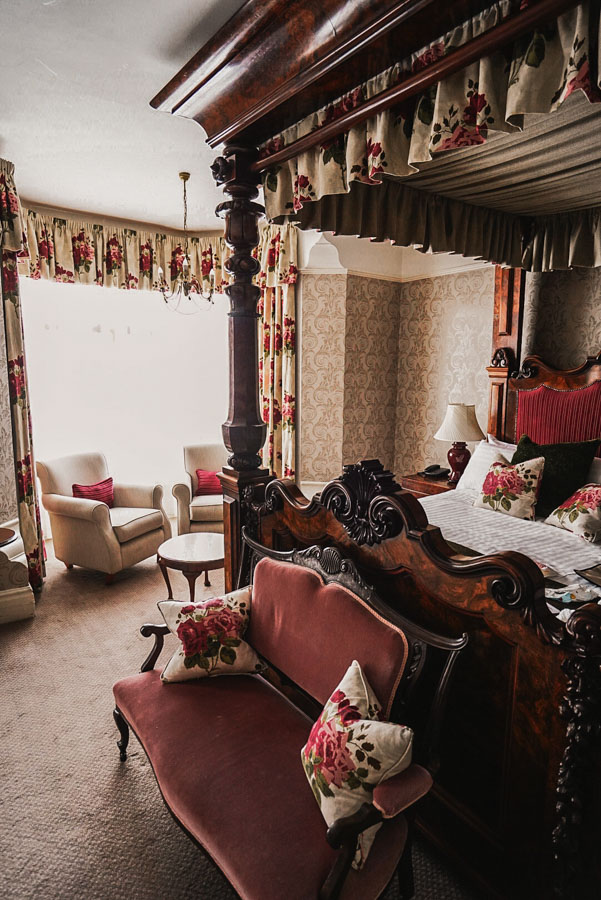 We spent one night here in the Master 4 Poster room which is a luxurious and indulgent space to relax in, after a day out exploring the Forest of Dean. The room boasts characteristics of the historic hunting lodge that was built in the 17th Century and includes an original fireplace, with exquisite detailing around the four poster beds itself. It is truly an experience like no other to sleep in one of these rooms and I would highly recommend.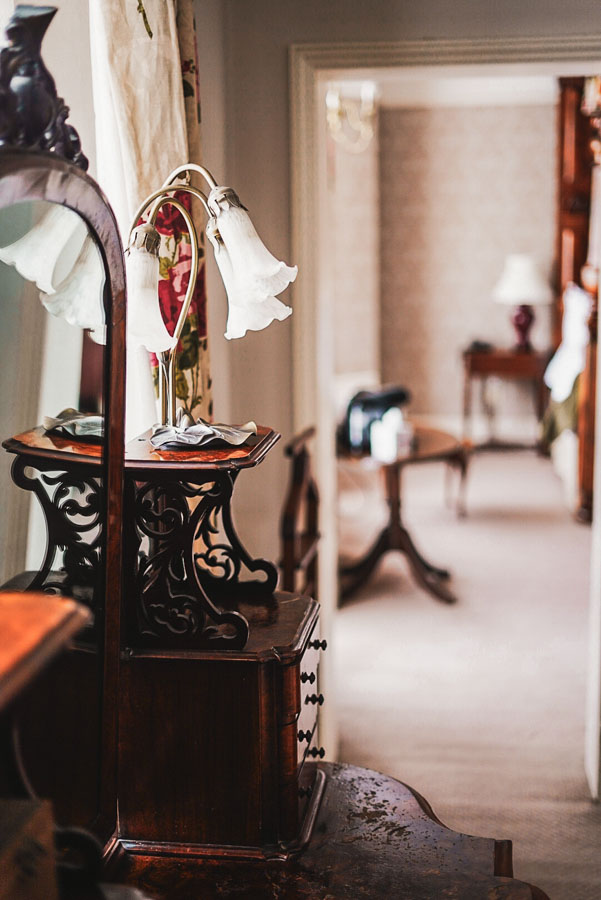 With aesthetically pleasing decor, comfortable furniture and plenty of space we almost didn't want to leave to explore the rest of the Forest of Dean. It came furnished with a comfortable original super king 4 poster bed from the 1800's, full ensuite bathroom with a shower/bath, free toiletries, complimentary Wi-Fi, Tassimo coffee machine & tea making facilities, bath robes, plenty of seating, TV, and brilliant views.

Please note however that if travelling with children like we were, baby cots are not available and you will need to bring your own. The room rates vary and you can book your stay here.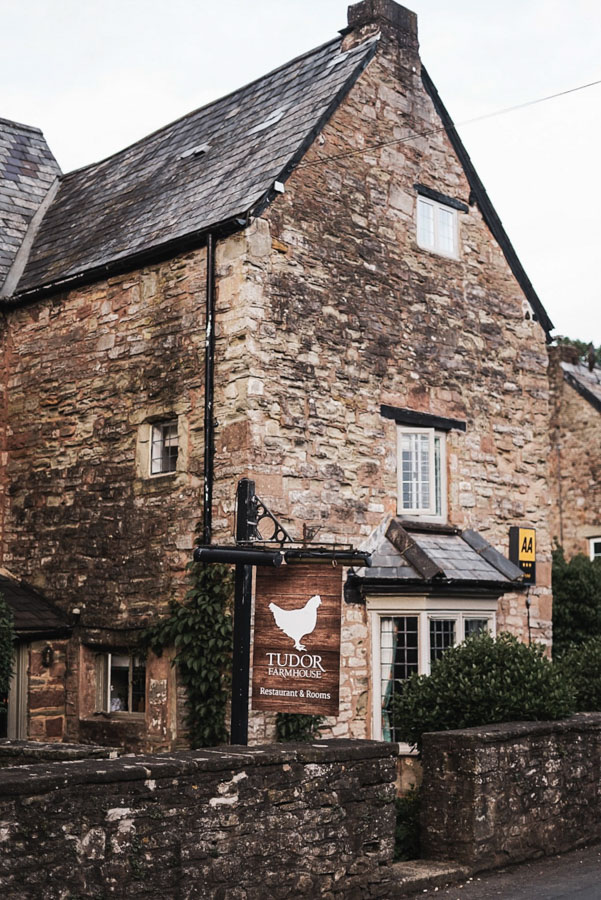 For our second night we decided to stay at the Tudor Farmhouse which we had previously stayed at back in 2020 and absolutely loved! It's ideally located in Clearwell, Gloucestershire and it's the perfect base to explore the nearby area. There is ample free parking here and a lovely courtyard to sit in the sunshine and enjoy a drink of your choice.

It's a lovely rural retreat which was a former working farm dating back to the 13th Century, and lovingly converted into twenty bedrooms and suites. As soon as you step on site you feel right at home amongst original wooden beams and warm decor and once inside you are greeted by extremely friendly and welcoming staff who honestly can't do enough for you.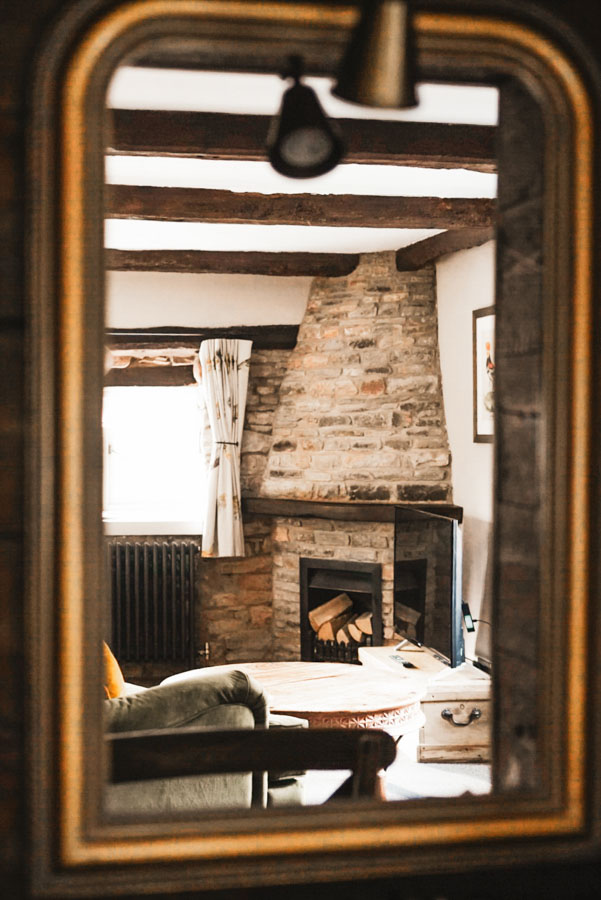 During our previous stay we spent one night in the Byre Room, however this time round we opted for the beautiful and cosy Cottage. Spanning two floors you walk into a beautiful lounge which includes a sofa, chairs, widescreen TV, Nespresso coffee machine & tea making facilities, complimentary biscuits/water/milk, mini fridge, bluetooth speaker and plenty of storage.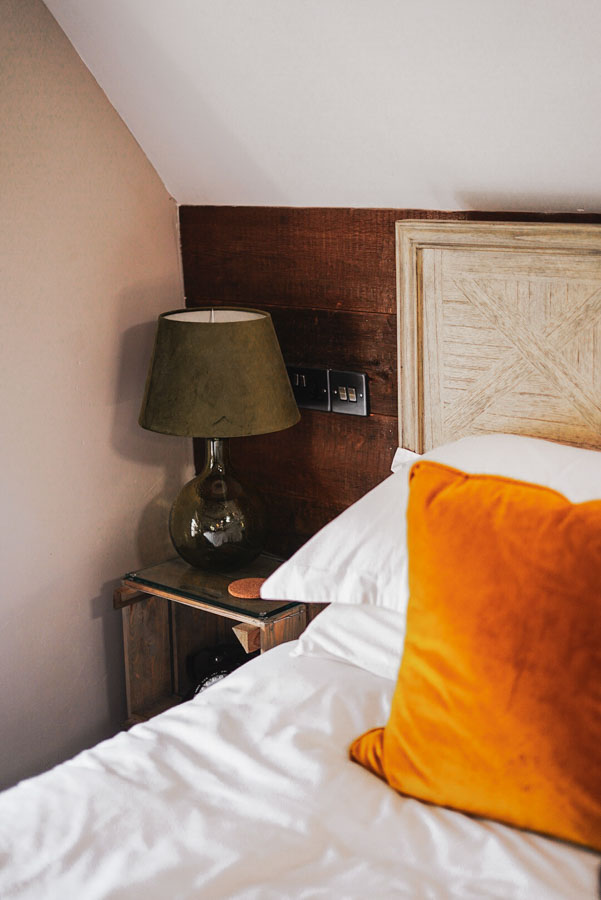 Moving upstairs you will find a comfortable double bed, thick duvet, fluffy pillows, crisp quality linens, roll top bathtub, monsoon shower, free Bramley toiletries, waffle bath robes, and strong complimentary Wi-Fi. You could spend hours in the bath soaking and freshening yourself up for your evening meal and relaxation in the hotel.
The room rates vary and you can book your stay here.
Top things to do in the Forest of Dean & Wye Valley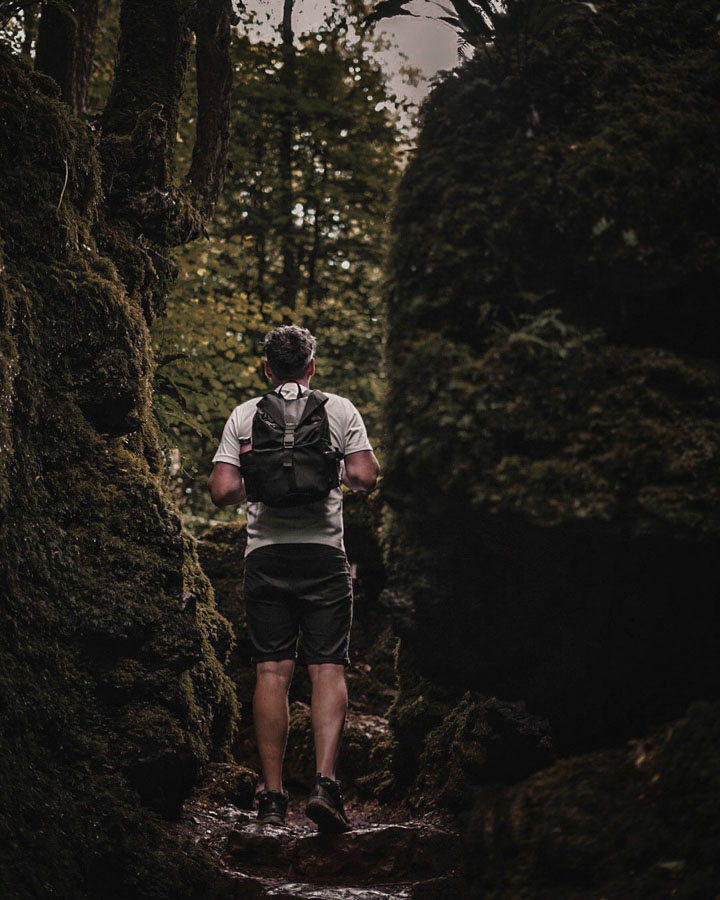 What can I say? I really wanted to visit puzzle wood back in 2020 but we sadly ran out of time and I made a promise to myself that if we ever came back to the Forest of the Dean & Wye Valley it would be my first stop. Thankfully that promise came true! Puzzlewood truly feels like an ancient enchanted and mystical forest where you could easily imagine fairies, giants and hobbits running around. It's very atmospheric once you are under its canopy and the trails are fantastic to just lose yourself and immerse yourself in nature.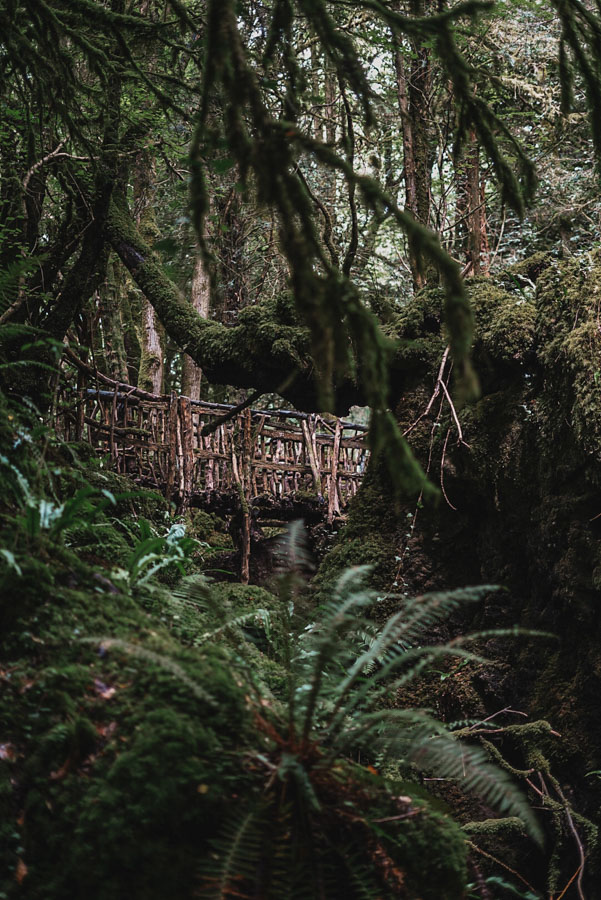 What really drove me to visit was the fact that incredible TV shows and films such as Merlin, Star Wars, Doctor Who, The Secret Garden and many more were filmed here. This is the perfect place for film/TV buffs as well as nature enthusiasts. The forest itself is full of gnarly twisted trees in what seems like an otherworldly woodland through a mile and a half of paths, bridges and lookout points.

Did I mention this is the perfect place for kids and families too? You can pick up a Wizards Guide so that you can try and find 20 objects, items, places and faces which will keep the kids entertained for ages.
To find out more and book your tickets, click here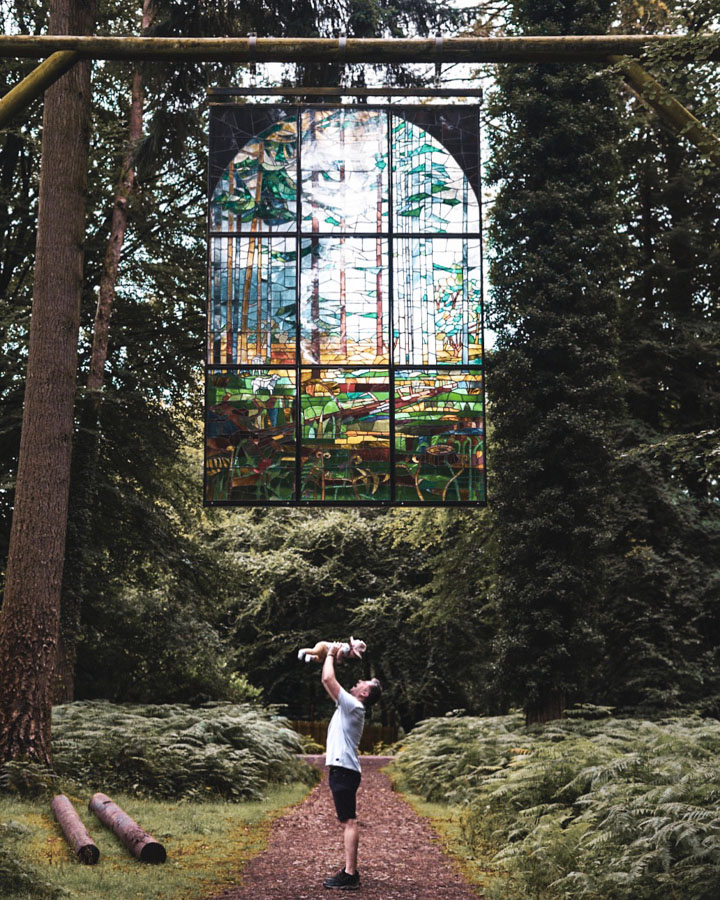 We also missed this last time we were in Forest of Dean & Wye Valley and luckily managed to squeeze it into our tight schedule having wanted to see the famous Cathedral Sculpture. Located a mere fifteen minute walk from the Speech House, we decided to park at the Speech House Woodland car park and walk to it from there which only took about ten minutes. If you have more time though, I would suggest going to the visitors centre first and experiencing the whole sculpture train in all its glory.
There is a family activity trail which has a different theme each year and it is a great way to keep the kids entertained.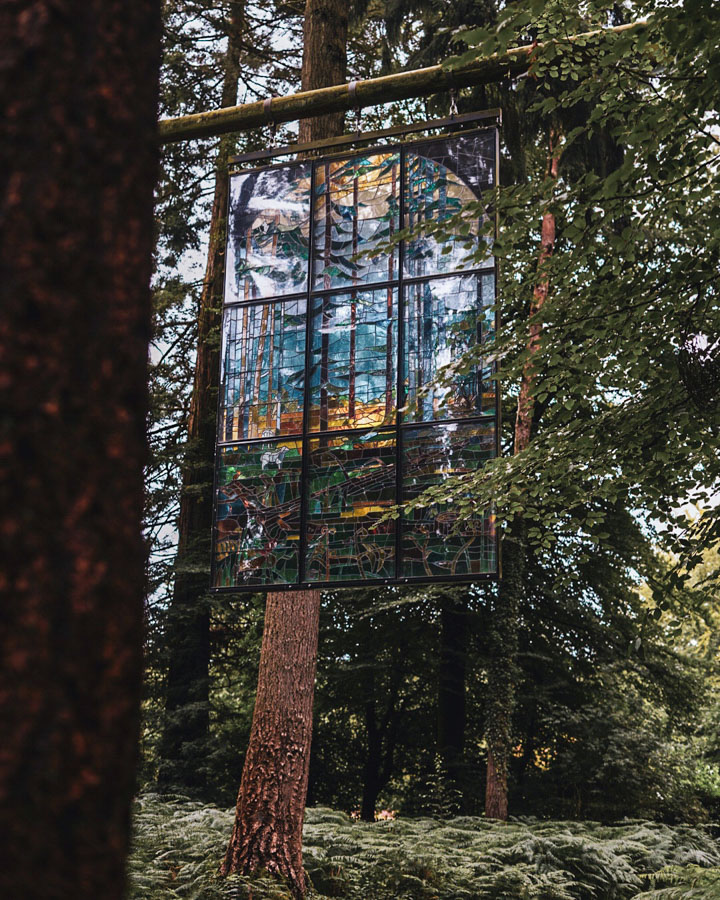 Having gone straight the Cathedral Sculpture, we were extremely impressed and were fascinated with the many colours the stained glass was producing as the sun beams were piercing the tree canopy. It felt great to be out in nature and walking some of the trail, getting fresh air and just enjoying the sounds of the forest.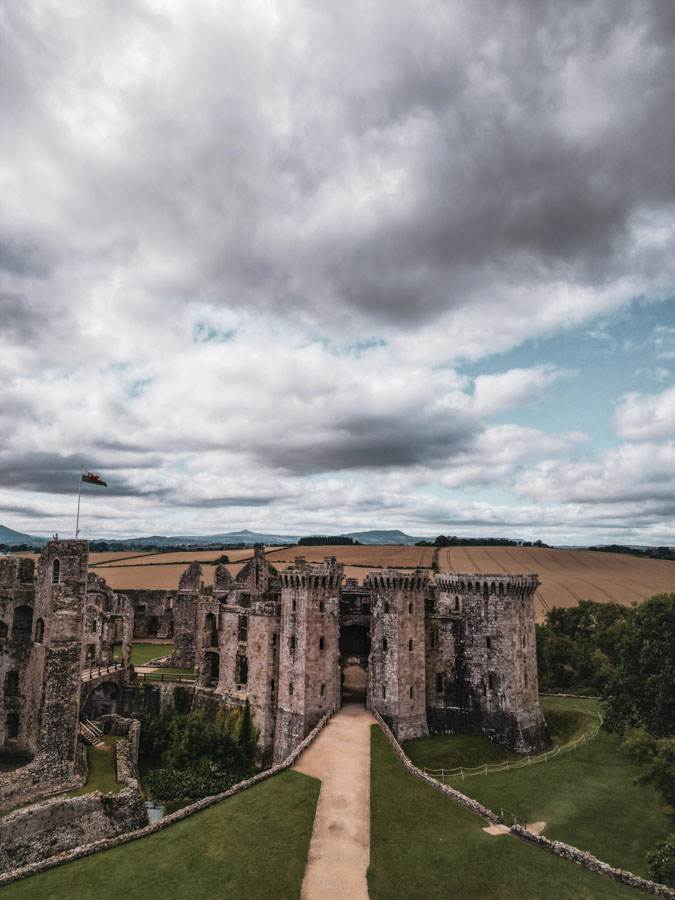 This for me, was one of my highlights as I love castles and this one was especially huge and interesting to explore. Raglan Castle is a Welsh fortress-palace transformed into regal residence built by Sir William ap Thomas, the 'blue knight of Gwent'. Interestingly despite a garrison of 800 men and one of the longest sieges of the Civil War, it fell to parliamentary forces and was deliberately destroyed. Among the looted treasures was a piece of Tudor wooden panelling, now proudly displayed in the visitor centre after being rescued from a cow shed in the 1950s.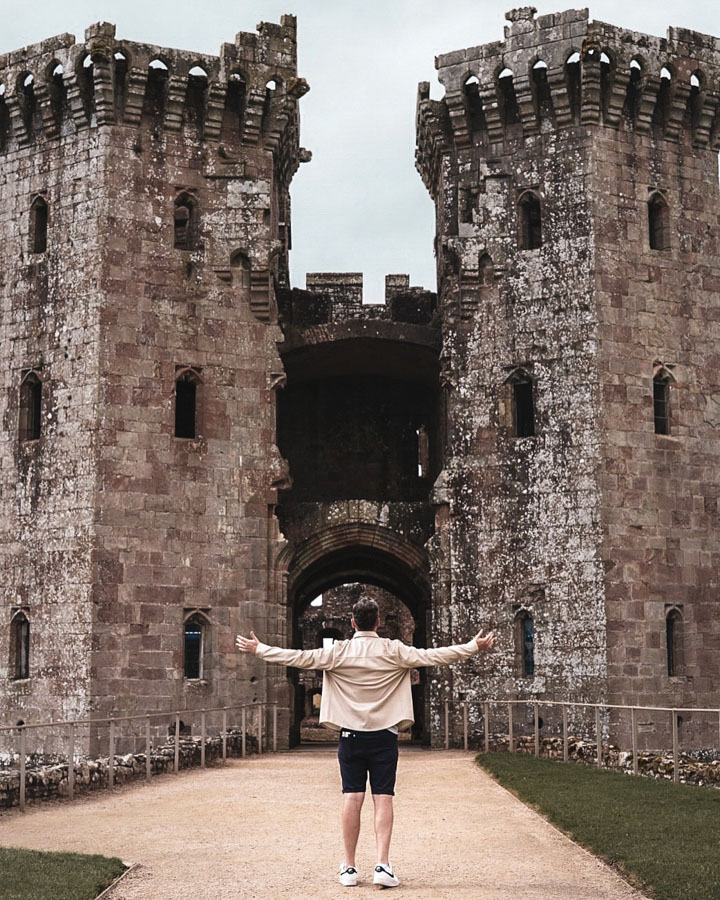 You could honestly spend hours exploring every nook and cranny within the castle and its moat. Kids especially will love this place and with an abundance of history there is lots to learn as well. Don't forget to climb to the top of the tower where you can see spectacular views of the surrounding countryside and horizons.
To find out more and book your tickets, click here
Where to eat in the Forest of Dean & Wye Valley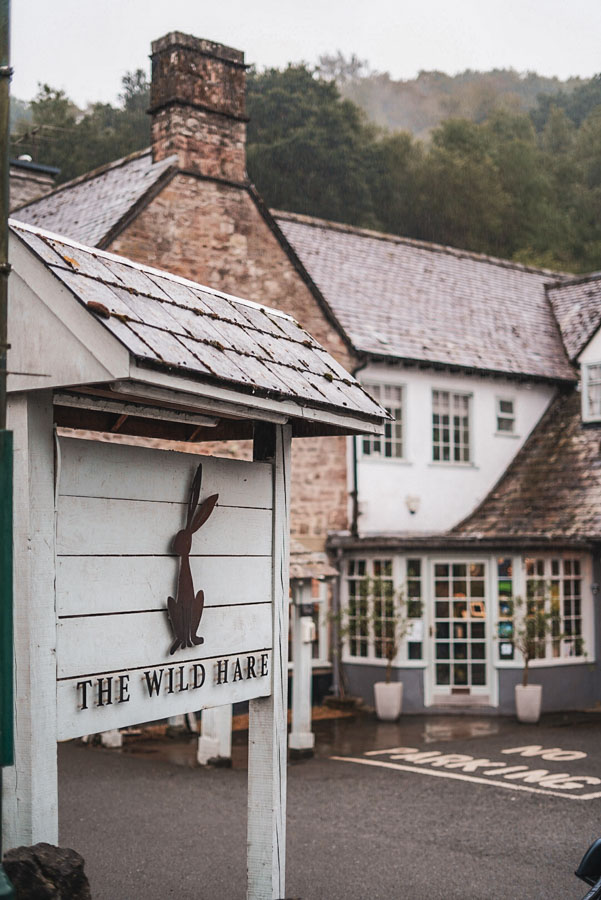 For one of our evening meals we decided to visit the lovely town of Tintern, home to Tintern Abbey, for some delicious countryside pub grub at The Wild Hare. As soon as you walk through the doors you can smell the mouth watering food, and become immersed in the friendly laid-back atmosphere of the restaurant. With comfy sofas and a cosy log burner, there's nowhere better to enjoy a delicious meal or a pint of local beer.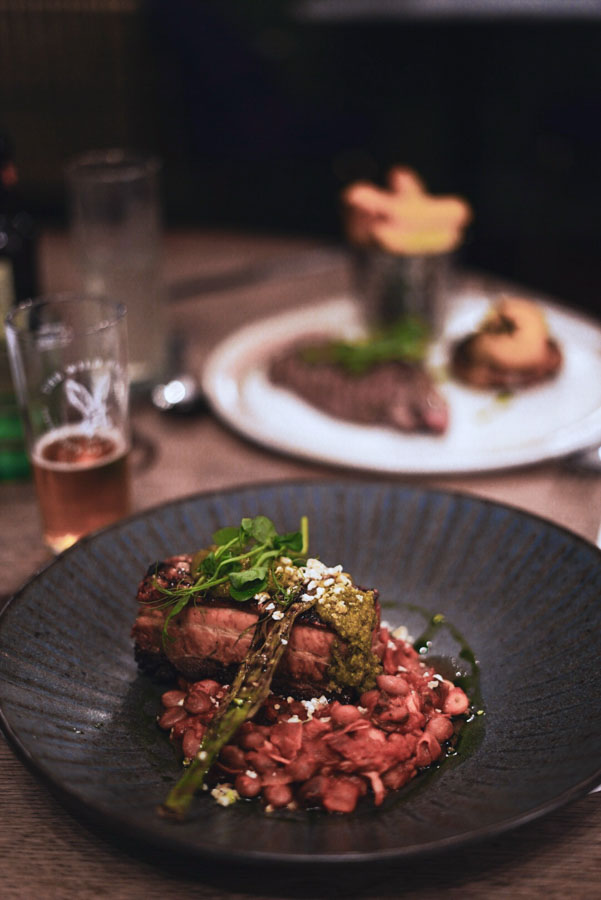 Everything is locally sourced, with seasonal menus and a huge selection of local beers on tap. The staff were exceptionally friendly and really made us feel at home. They even offered to look after our daughter while we both tried to eat our dinner which was above and beyond our expectations. For dinner we opted for a three course meal which included the special as a starter, steak & chips for main and a cheesecake for dessert. We will definitely be coming back if we find ourselves in the Forest of Dean again.
On our second day exploring the area, we popped into Severn & Wye Smokery for an absolute treat! Here you can find not only the superb and high-end restaurant but also a food hall, fish market, cafe and shop. With world leading chefs, they practice the old fashion art of smoking with the highest quality of fish and meat. Did I mention that Mark Stinchcombe is the Head Chef and a BBC Masterchef? We couldn't wait to taste the menu here.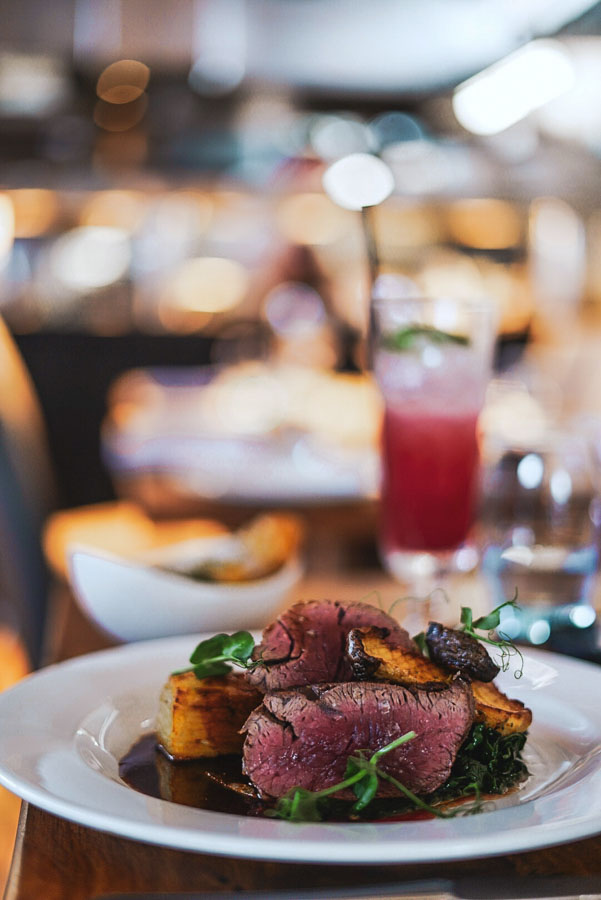 We treated ourselves to some crispy salmon skins, along with two specials of the day which was the Hake fish (Tran tried this one) and the beef (I tried this one), duck croquettes, with some desserts and ended on a coffee and chocolates. All of the food was freshly prepared before our eyes in their open kitchen while we relaxed in their lovely dining area. If you really want some wow factor to dining experience then I would highly recommend visiting here.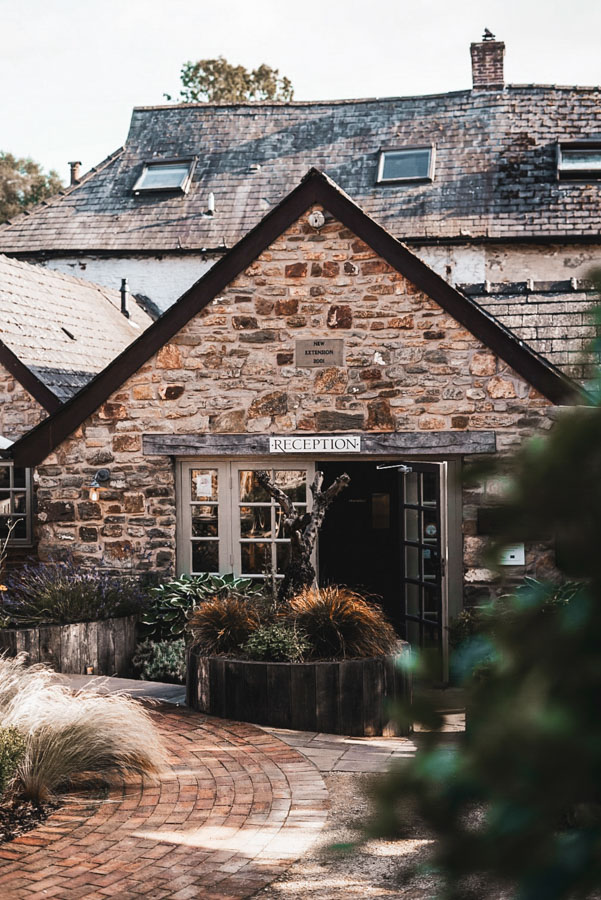 While staying at The Tudor Farmhouse, it made sense that we indulge ourselves at their lovely restaurant again (without Covid restrictions like the previous time we visited). This time round it was even more enjoyable, with a lovely busy atmosphere, some excellent mood lighting and of course superb and filling food. With quality and locally-sourced ingredients, most of them are sourced from producers within a 20 mile radius of the hotel who share a passion for real, home-cooked seasonal food which you can definitely taste.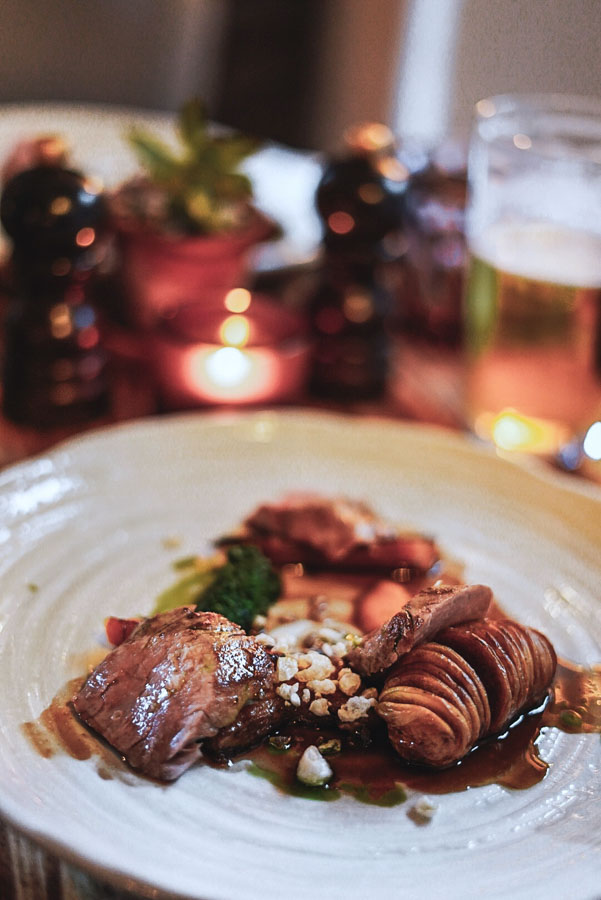 For dinner we opted to have Crispy Lamb Belly, Sauce Gribiche, Chermoula, Mint Jelly, Lambs Lettuce for starters, with Roast Pork Tenderloin, Crispy Belly, Carrot, Ratte Hasselback, Pumpkin Seed Pesto for our mains and to finish we had the Dark Chocolate Cremeux, Chocolate Soil, Blueberry, Hazelnut and Chocolate Tuile.
With a great atmosphere, friendly staff and incredible tasting food you definitely have to stop by for lunch or dinner.
Getting around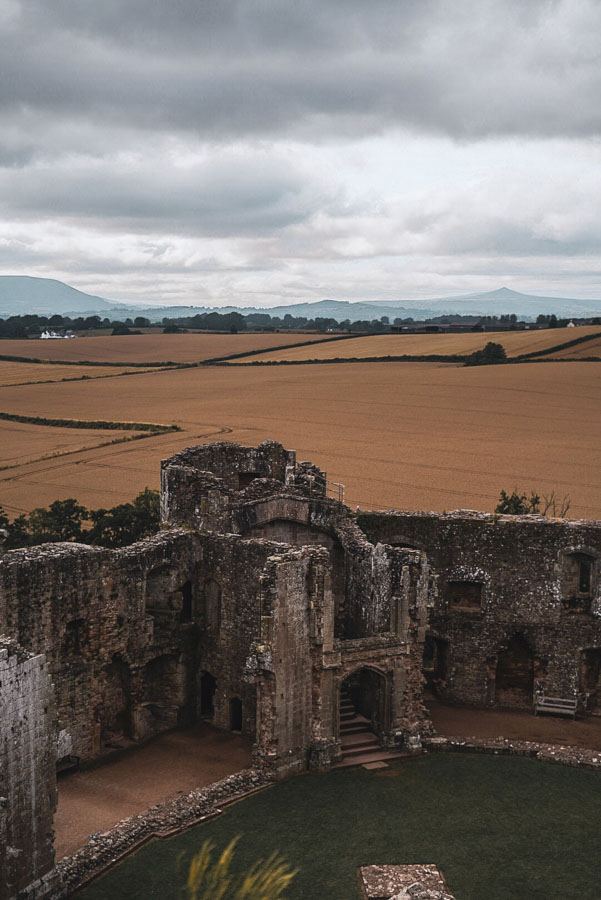 While there is local transport which can get you to the main towns and villages, I would highly recommend either hiring or taking your own car/vehicle to get around. Quite a few of the attractions are fairly remote and it will make life a whole lot easier having your own set of wheels. It can also be a bit hit and miss with mobile phone reception in certain areas so always be sure you know where you are going in advance and jot down postcodes or names so you can ask locals.
Overall thoughts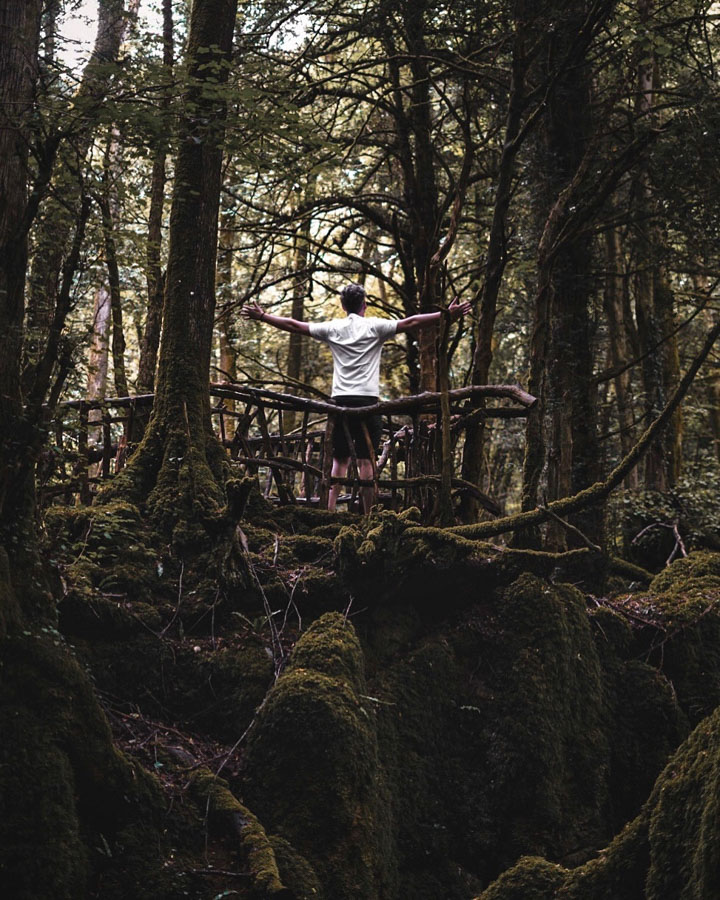 As soon as we arrived back in the Forest of Dean & Wye Valley we were instantly taken back to the first time we visited and felt that sense of wow wash over us again. We knew straight away that we were going to fall in love with the place again – and that was certainly the case. There is so much to do here and we only really scratched the surface even on a second visit, so watch out for a part three.
Tran and I just want to say thank you again to Forest of Dean and Wye Valley Tourism for helping us to arrange this staycation, as well as the other businesses that made our stay so enjoyable. We can't wait to come back!
Find out more information here to arrange your staycation.
***Thank you to the Forest of Dean and Wye Valley Tourism for kindly sponsoring this post. All opinions are 100% honest & completely my own.