AFTERNOON TEA, AMERICAN SOUL FOOD & PUB GRUB
While York is not only a stunning and ancient city filled with castles, vikings, magic and chocolate but it is also home to some incredible dishes which are every foodies dream. During the months of September and October Visit York showcase the best which they have to offer.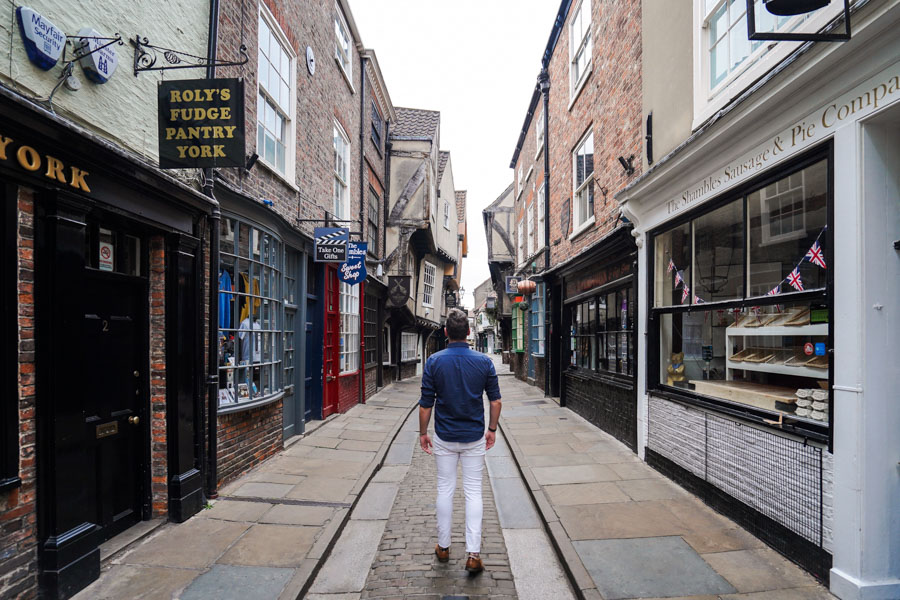 The city is jam packed with cafes, restaurants, tea rooms, pubs and street food stalls offering everything you can possibly think of. My partner Tran and I spent three days in York, and we never once had an empty stomach while exploring its nooks and crannies.
Here are some of my favourites from that staycation: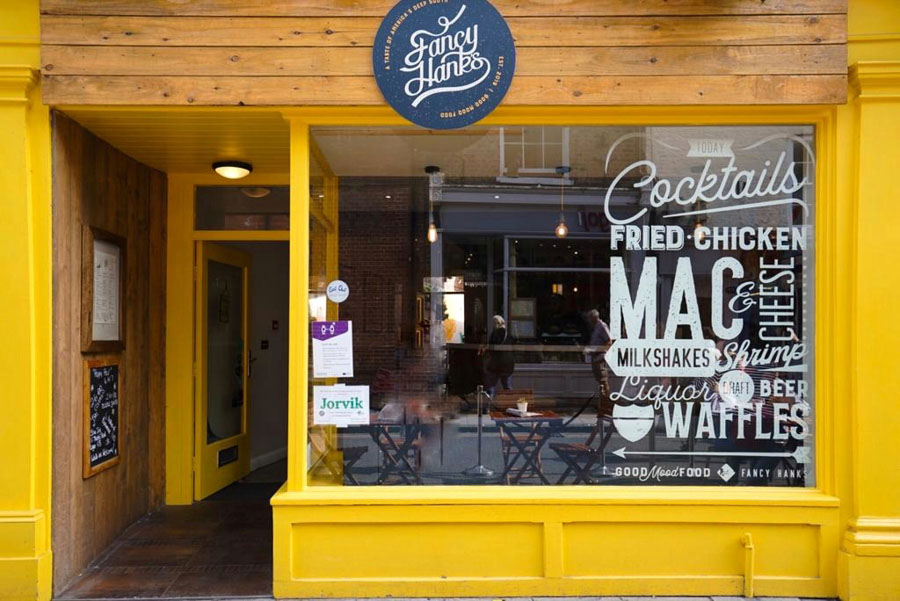 I loved Fancy Hanks! With a vibrant yellow shop front and welcoming aromas floating out into the street it was impossible not to duck in and try some of the food there. They offer a range of delicious southern American soul food such Buttermilk Fry Shrimp, Chicken & Waffle and Slow Braised Spare Rib.
We decided to try the Bourbon Glazed Belly Pork, Classic Mac, Double Cheese Burger with Bacon and the Slow Braised Spare Rib and were blown away. The portions were fantastic and we were certainly full by the end of it. I highly recommend trying the donuts as your desert as they are like little fluffy doughy pillows in your mouth and extremely tasty.
The service was impeccable and our waiter Callum was fantastic and honestly couldn't do enough for us. They have a large variety of drinks and cocktails and even stocked the classic Dr Pepper which is a childhood favourite of mine. The atmosphere is very friendly, warm and comfortable and it is a great place to grab lunch or dinner while exploring York. I highly recommend trying the food here!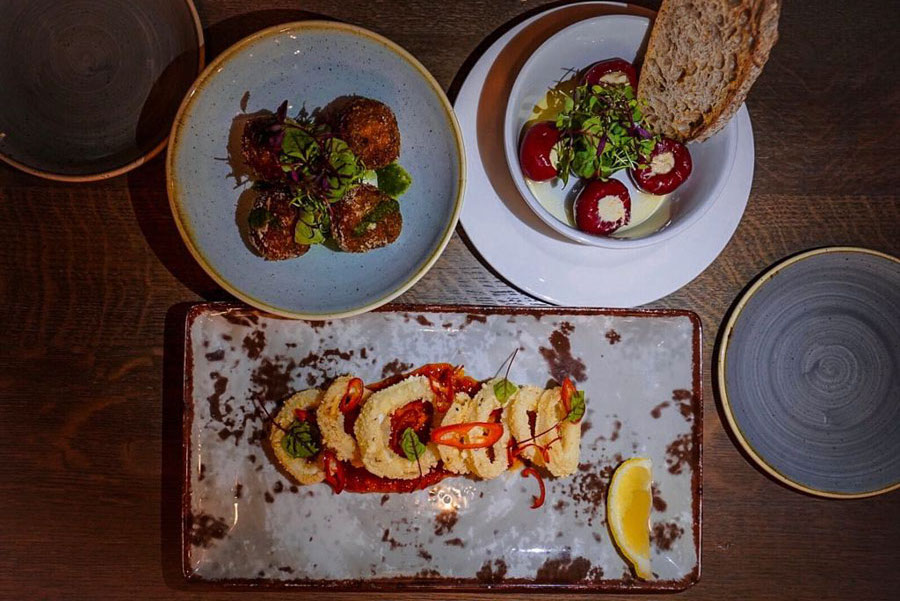 This aesthetically pleasing restaurant can be found tucked away in the Principal York Hotel located near the train station. Upon arrival the interior is sharp, clean and professional with pleasant splashes of foliage throughout the wood theme. The staff are friendly and welcoming and they provided excellent service during our time there.
Their menu has a large selection of dishes ranging from Yorkshire pork belly with soy and lemongrass jus, Doreen's black pudding tempura and spiced apple purée; Yorkshire Terrier ale-battered haddock with garden peas, tartare sauce and chunky chips to R&J Butchers steaks.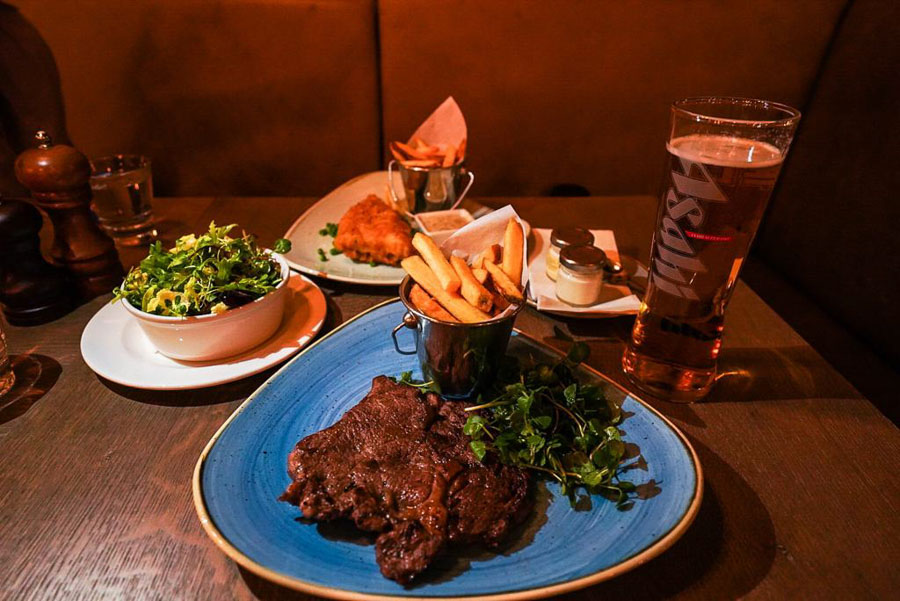 For our first dinner in York we opted to have Salt 'n' pepper squid, chilli jam, Stuffed mini peppers with cream cheese and Wild mushroom and truffle arancini to start with. For our mains we had Yorkshire Terrier ale-battered haddock and chips, crushed peas, tartare sauce, lemon and a Rib-eye 280g with fries and watercress.
Everything was incredibly delicious and we especially enjoyed the Wild mushroom and the haddock and chips which we would highly recommend. This is a lovely restaurant, a great environment and the perfect place for date night.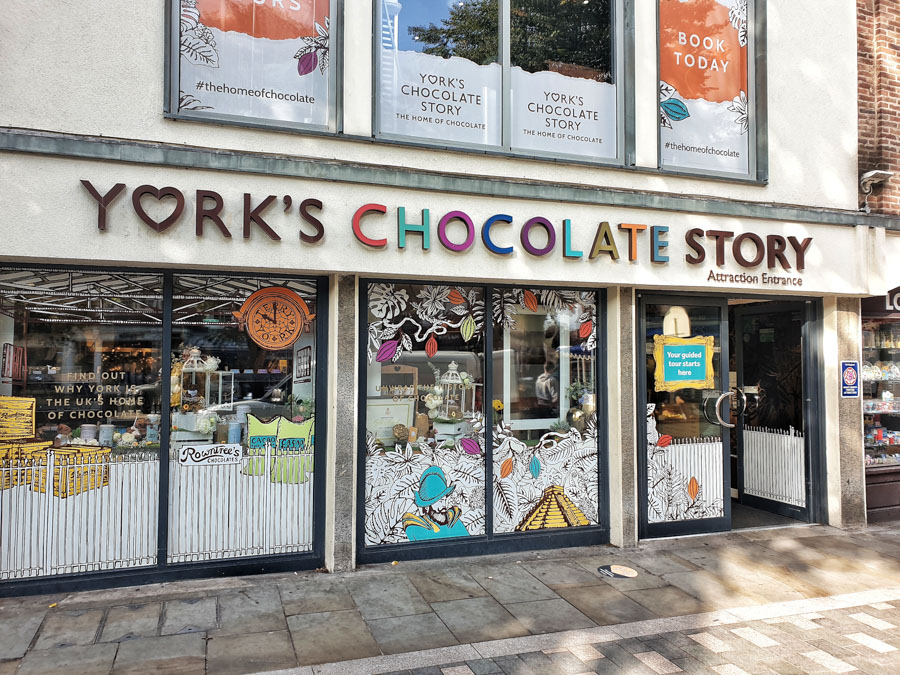 Quite surprisingly, York has a strong history connected with some of the most famous chocolate brand names that we know and love today. Home and birthplace to both Rowntree's and Terry's brands, this tour really is a must do on your trip here. The tour itself is fascinating and full of information such as York is the main provider of Kit-Kat's for the whole of the UK and they produce a staggering 6 million Kit-Kats daily.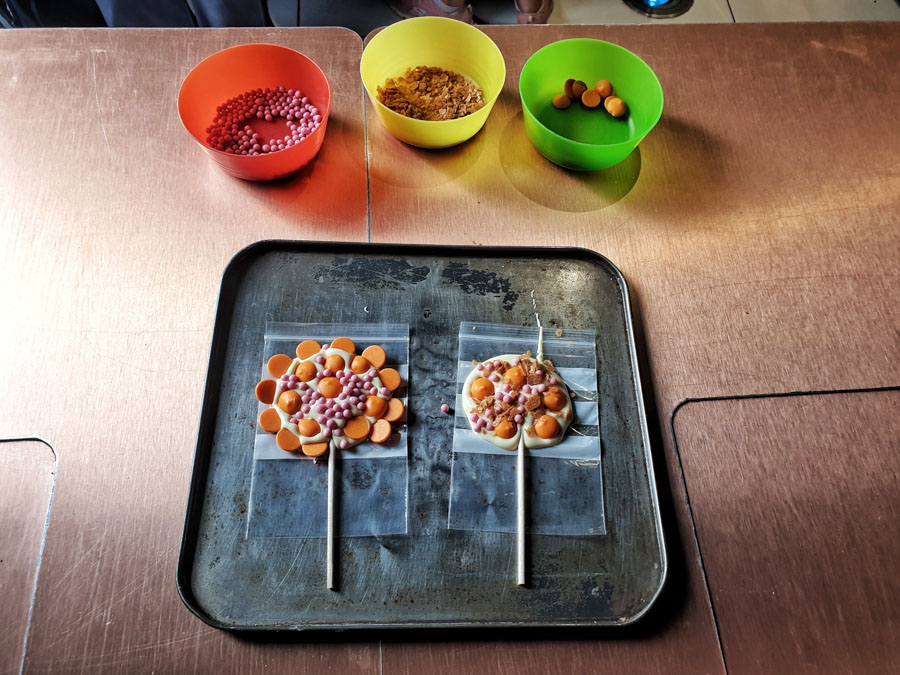 During the tour, you are taken through a variety of rooms where you learn about the history of the different families and how our favourite sweets came to being. My favourite part was, of course, making and tasting my own chocolate lolly which was a fantastic experience. At the end, you are given a bag of goodies as well the lolly which you made previously. Still not enough chocolate for you? Well on your way out you can head into their store and feel like you are in Willy Wonka and the Chocolate Factory.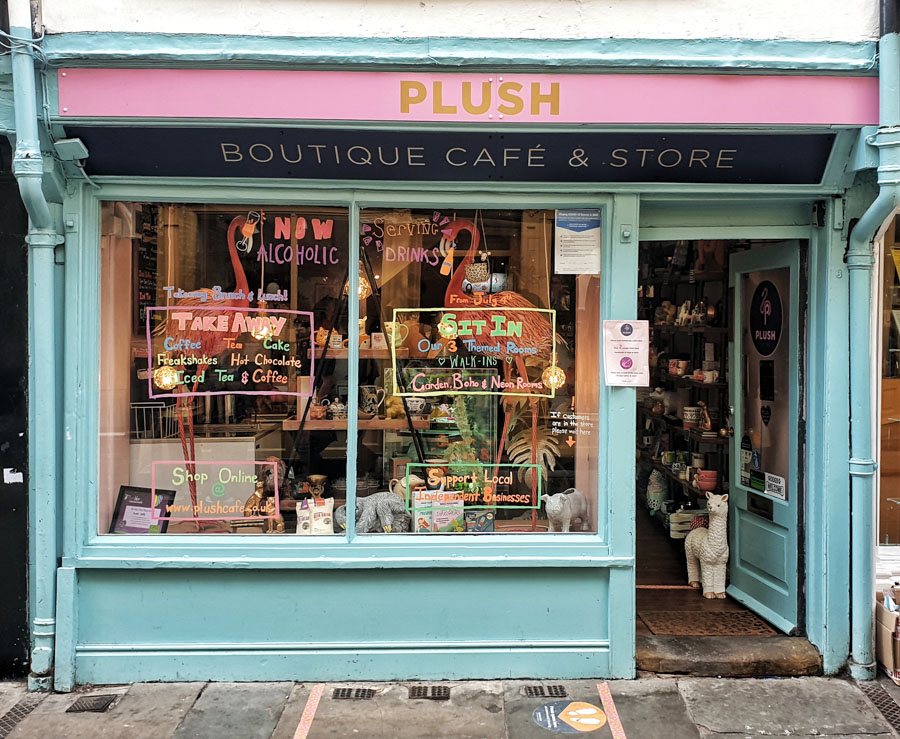 While there an abundance of cafes in York, Plush Cafe really stood out for us and we had to make a visit to try their exceptional menu. From the offset you are instantly drawn in by its vibrant shop front and colourful features. Inside is rather small, but they have maximised its space with quirky swings and unique furniture which makes it perfect for photos and intriguing dining.
There are three different themed rooms on different floors which consist of the Garden Room with its swing seats, the Art Deco-inspired Neon Room, and the luxurious, floor cushion-filled Bohemian Room.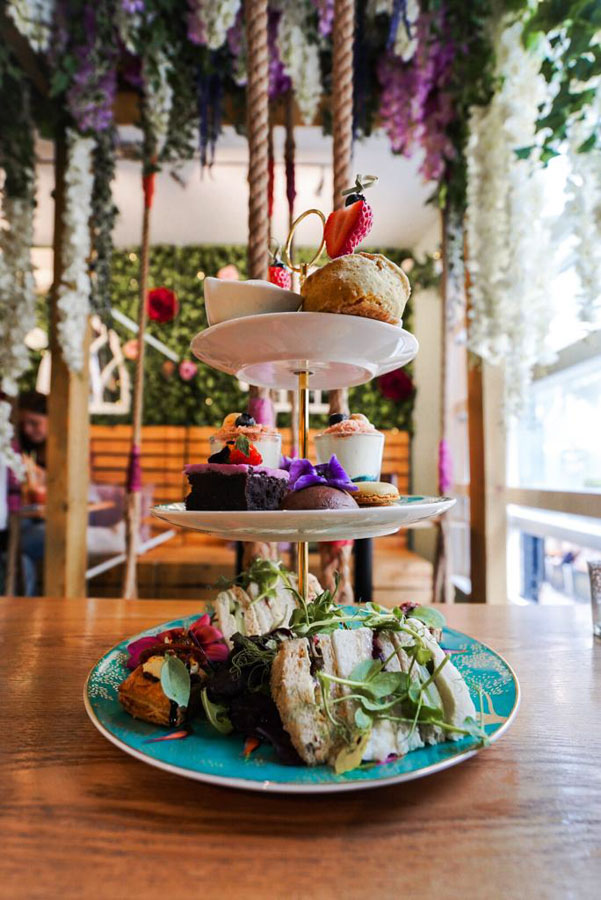 We opted for the afternoon tea which included yummy finger sandwiches, delicious scones and decadent cakes/sweets and washed this down with tea, coffee, juice and for me a donut freak shake! Overall we loved the atmosphere in Plush Cafe and the staff were extremely friendly and prompt. This is well worth a visit while in York.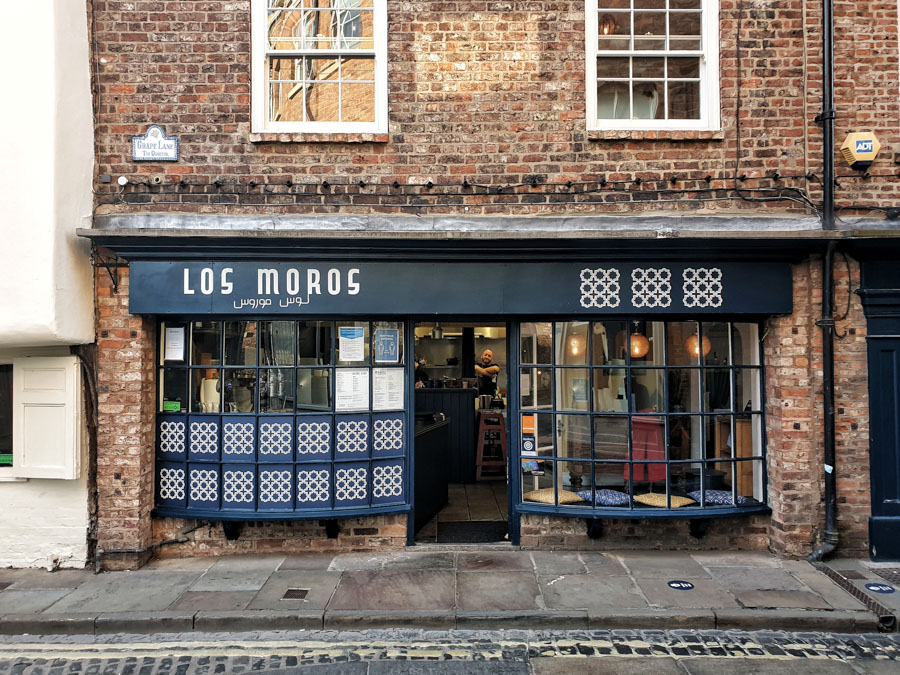 This North African restaurant is truely a hidden gem in York. Nestled away in the Shambles Los Moros which means 'the Moors' in Spanish, is partly influenced by different cultures, and their menu is full of these flavours and ideas. We chose to have the Falafel, ZFC Chicken, Beef Tanjia and Mechoui Lamb Shank which we can honestly say was some of the best food we have eaten so far in 2020.
Each dish had its own special explosion of flavours which were incredibly remarkable and definitely something to write home about. Most of their dishes are locally sourced and you can really tell. Also, don't forget to treat yourself to a Los Moros Pale Ale or Lager can to compliment your meal.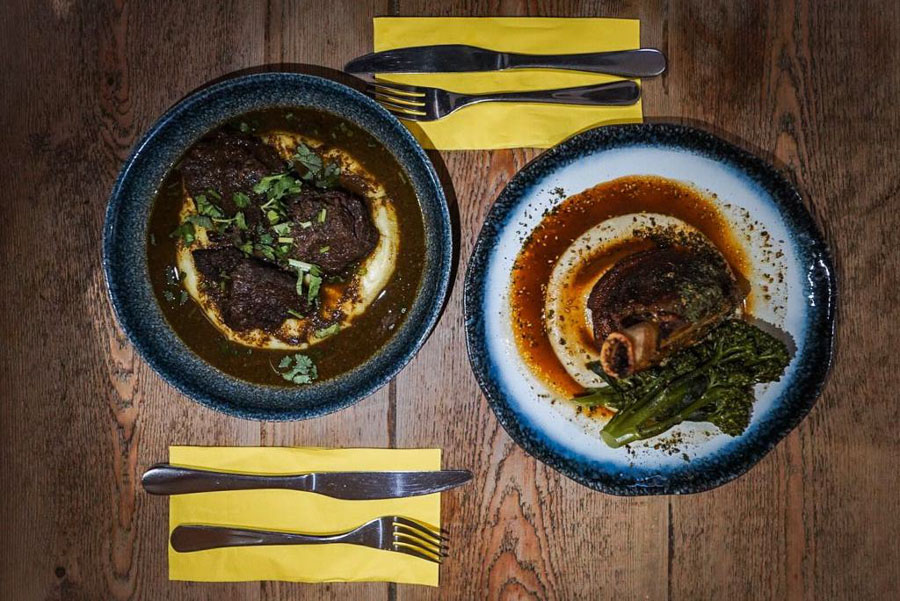 The service was perfect and very friendly. The atmosphere was also brilliant and we felt like we could have stayed there for the whole evening just eating and drinking. The chef especially made me laugh before we had even set foot in the door – look closely at first image and try to spot him. If you do make it to York then I would definitely suggest giving this excellent restaurant a try.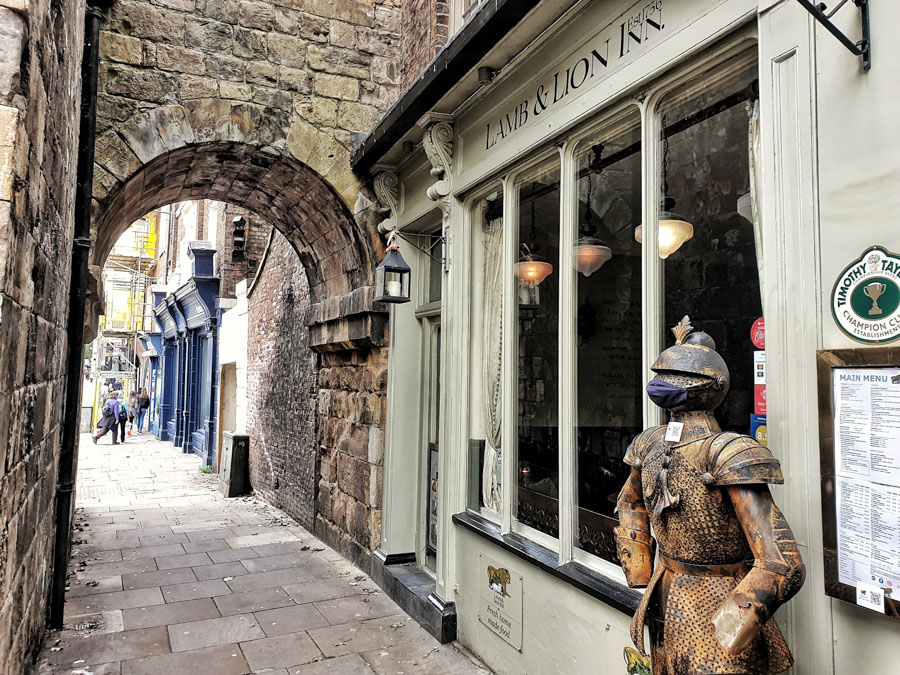 Situated directly below the York Wall's the Lamb and Lion Inn looks exactly like my kind of pub. With knights of armour standing outside guarding the entrance and ancient brickwork you just know that the food will be delicious British pub grub – and I wasn't wrong.
It is an old English inn that adjoins Bootham Bar, which is one of four primary, Roman gateways to the City-Centre. Not only does it Offer twelve en-suite bedrooms with flat screen TV's but also regional real ales and modern British food.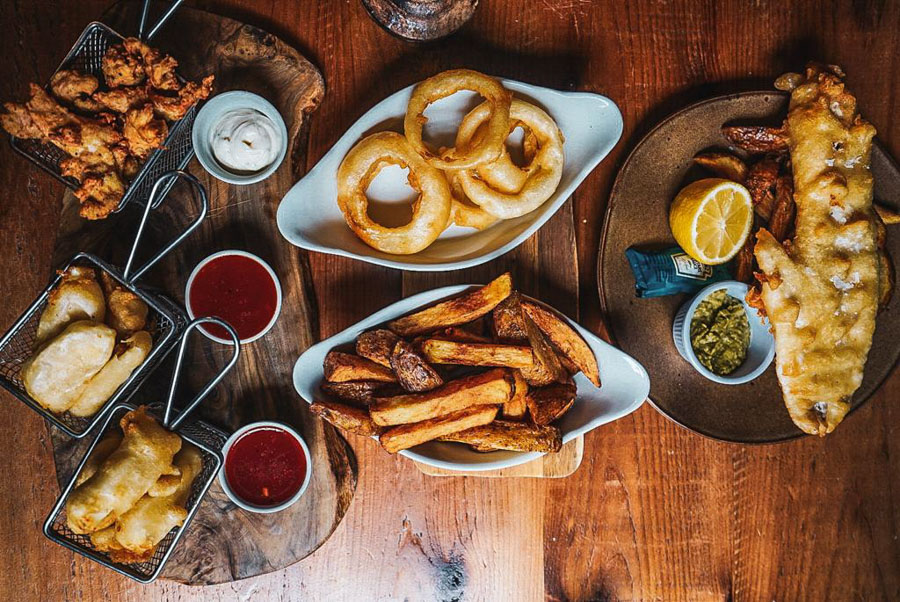 Tran and I decided to try the Southern Fried Chicken, Onion Rings, Hand-Cut Chips, Battered Halloumi, Beer Battered Haddock and Chicken Lollipop's. Each dish was a delight in my mouth and I was left feeling nicely full and contempt while basking in the medieval atmosphere and chatting with the friendly staff.
This is a great place to come for a hearty meal, a cold or hot drink and a nice place to relax and rest your feet a while.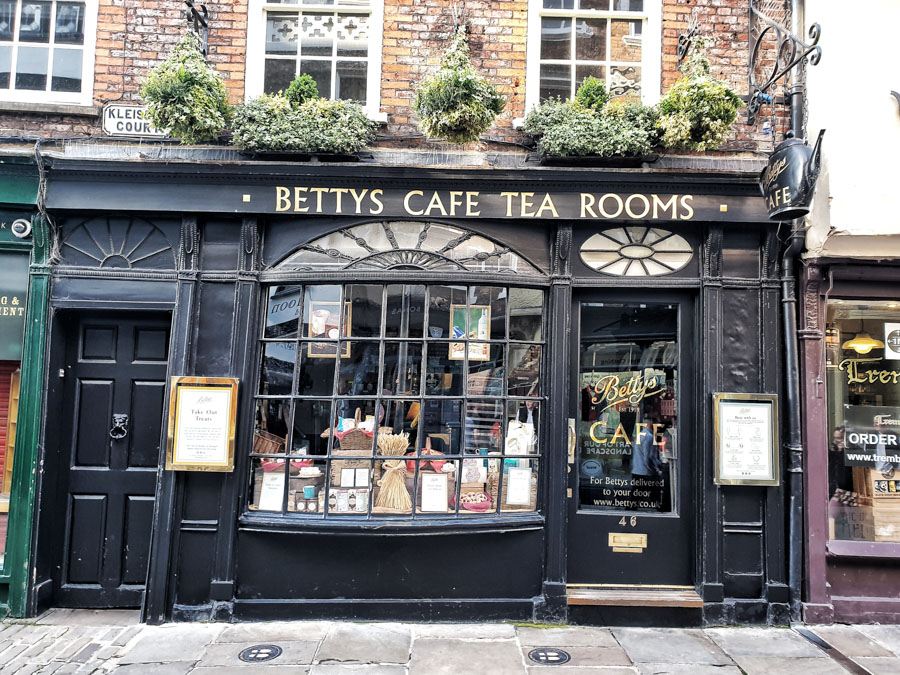 Before arriving in York we had heard a lot about Bettys Cafe and we were very excited to try out their teas and sandwiches whilst there. More often than not when we walked past there were long queues of people waiting to get in which always bodes well for an establishment. On our last day in York we hopped into a smaller queue and were seated pretty quickly. The staff were extremely friendly, efficient and took our orders pretty quickly.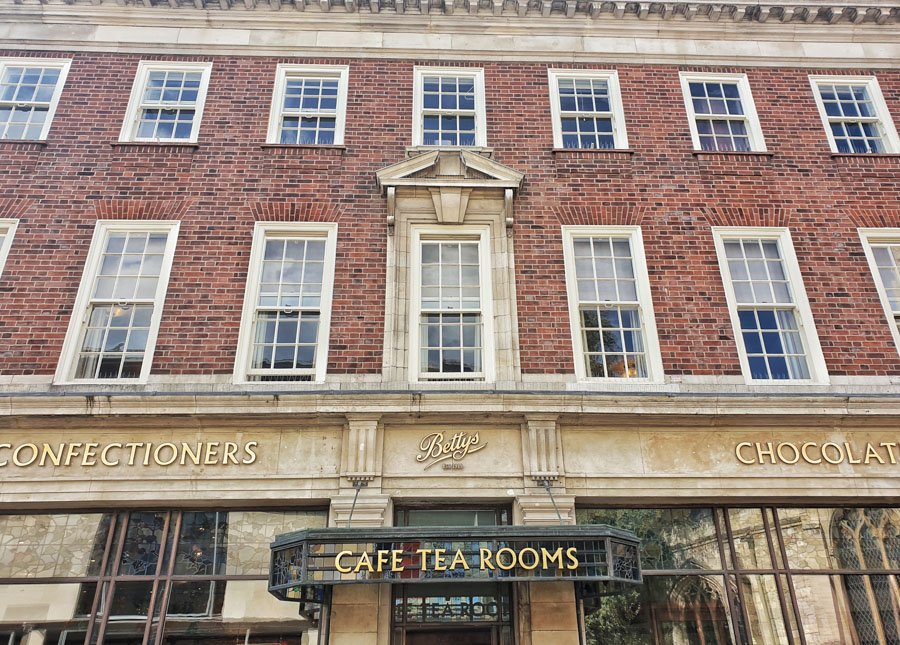 We decided to try out some light sandwiches, some English breakfast tea and an Earl Grey to keep us going for our trip back to London. Sadly, we were a little underwhelmed. The presentation was fantastic and we loved the crockery, however the food wasn't anything special and the tea was average. It was a lovely environment though and we did buy some shortbread to take away with us which was incredible!
My final thoughts
When it comes to big cities, there is no shortage of options for places to eat in York. While we only had a few days to explore this stunningly gorgeous city we did our best to experience a diverse range of recommended restaurants, ranging from upscale to street eats.
Whether you are a die hard foodie or you just like good food, York has a bit of everything for everyone. If you have any dietary requirements then you will definitely find plenty of vegan, vegetarian and specialist restaurants to suit your needs. Treat yourself to what York has to offer and you will not be disappointed at all.
***Thank you to Visit York for kindly sponsoring this post. All opinions are 100% honest & completely my own.