A CENTRAL LUXURY STAY
Located a mere five minutes walk from Paddington Station in Central London, Roseate House London is a beautiful boutique hotel fronted by grand pillars and a white facade. It is an ideal base for those who want to explore the city and experience a luxury getaway. With 48 rooms and suites, a grand and well stocked bar, superb garden and extremely friendly staff you will instantly feel at home here.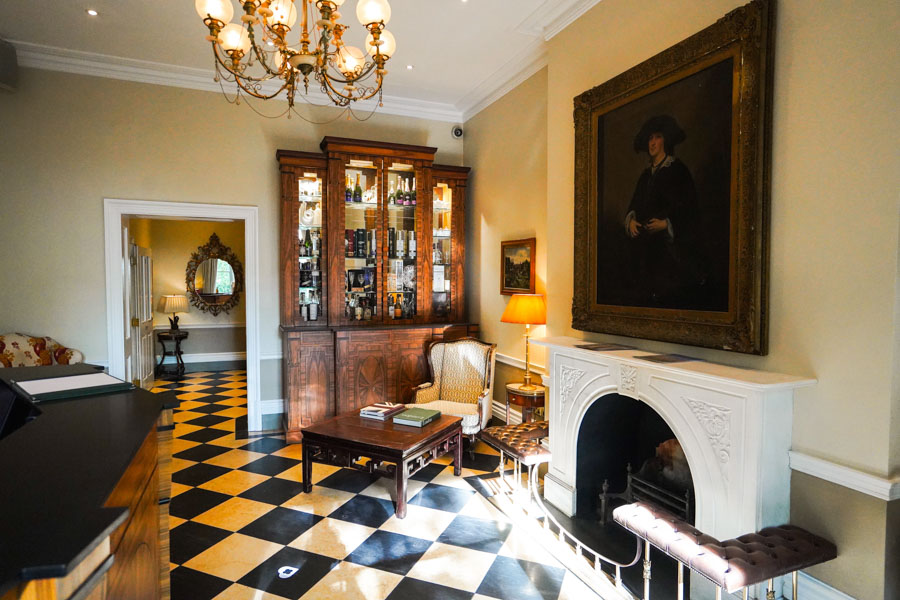 As soon as you arrive, the 1900's Victorian architecture will instantly take your breath away and you will spend a few moments taking in the Grade 2 listed townhouse with impressive balconies, high windows and pillars lined with trees. Inside you will be greeted by chic furniture, contemporary art and the delicious smells of afternoons teas which we will come to later.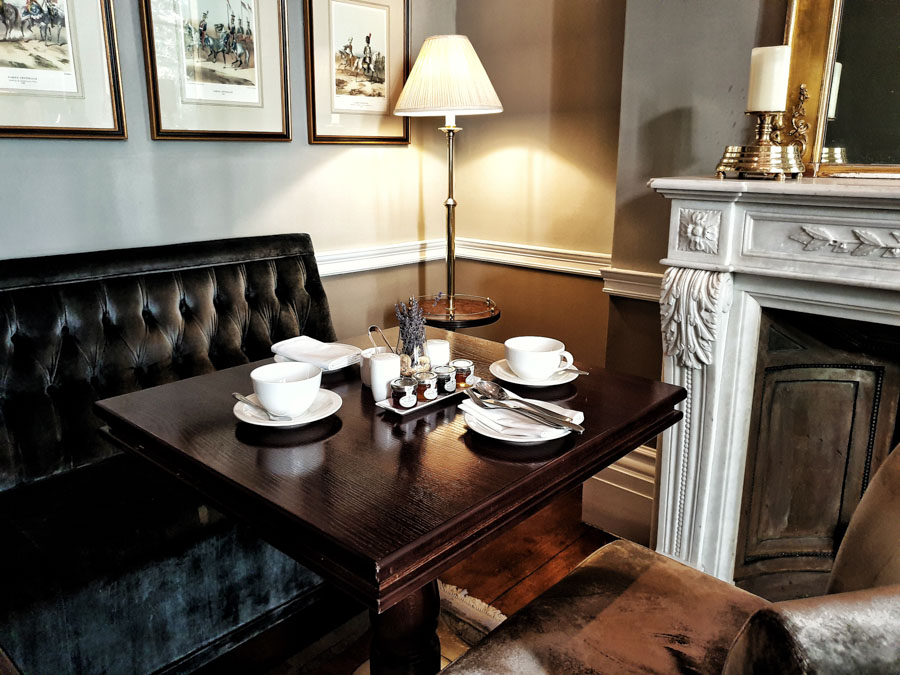 The atmosphere inside the hotel is cosy, friendly and stress free. Escape to an exclusive realm of style, glamour and seclusion, where you will feel as if a tiny sliver of London has been reserved just for you.
If you find yourself in Paddington, London, then I would highly recommend booking a few nights staycation at Roseate House London.
Highlights
Super friendly and welcoming staff
Comfortable, modern & clean rooms
Delicious afternoon tea's and cocktails
Great location to Hyde Park and Oxford Street
Incredible leafy views of St James Church
Roseate Junior Suite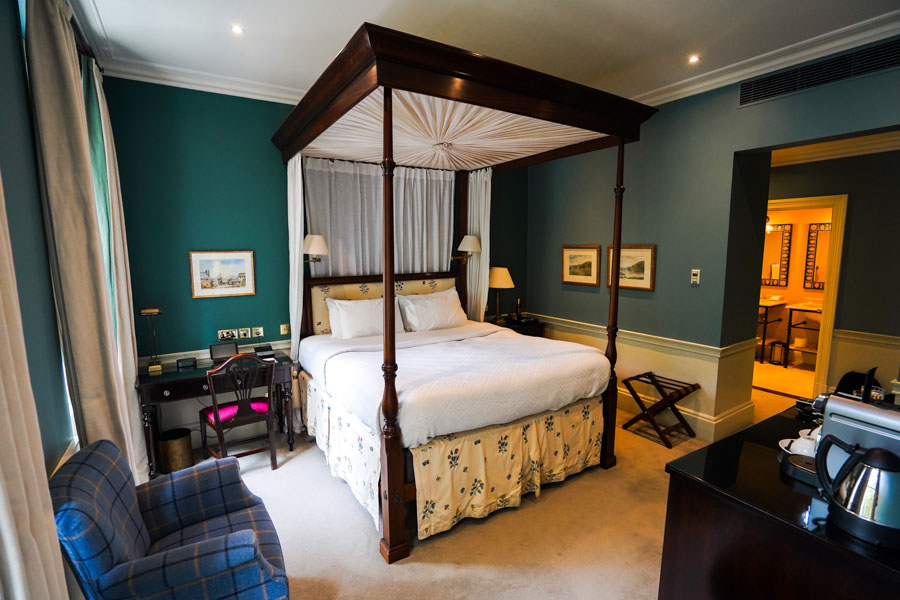 During our stay at Roseate House London we opted to stay in the Junior Suite which was perfect for our needs and provided a very comfortable night's sleep. With fantastic views, aesthetically pleasing decor, spacious and comfortable furniture we almost didn't want to leave to explore the rest of London.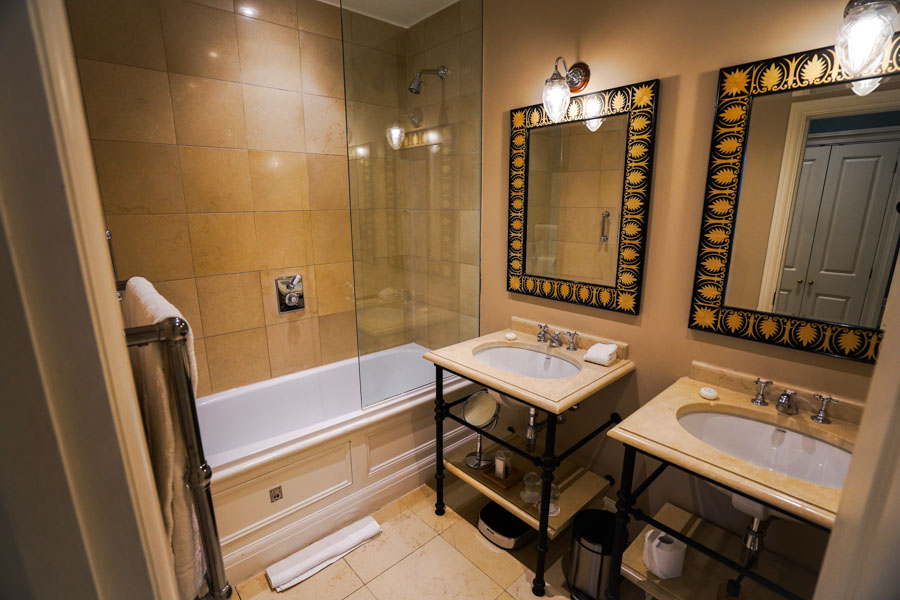 Furnished with a three large bay windows, it was a brilliant way to wake up in the morning and start the day. It comes with a large hand-crafted four poster bed tailor made with a silk ceiling and valances to acclimate the mid-19th-century atmosphere. We had a spacious limestone ensuite bathroom with two vanity mirrors, bath, shower, fluffy towels and free toiletries. The master bedroom came with writing desk, lamps, chairs, flat-screen TV, coffee & tea making facilities, mini-bar, slippers, robes and water.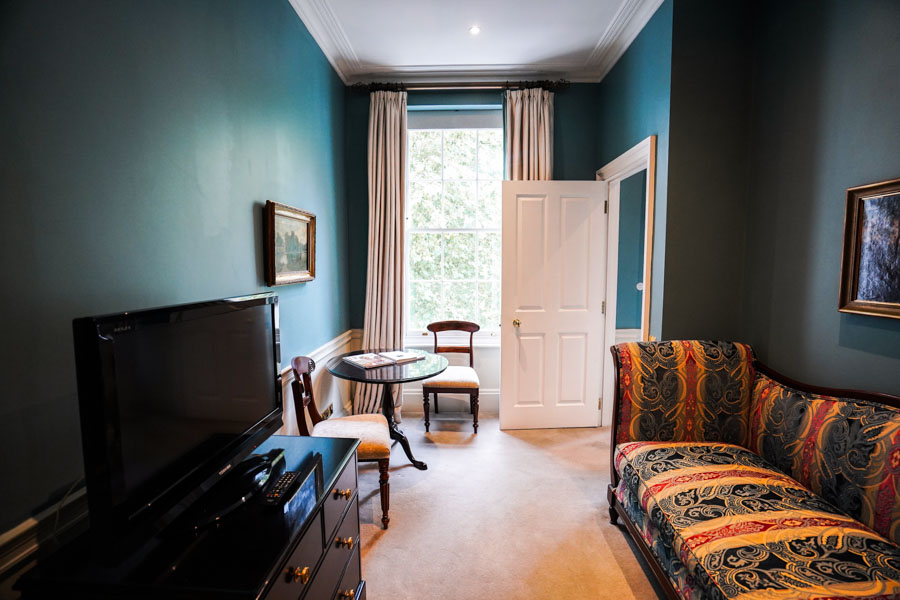 In the next room we also had a comfortable sofa, another flat-screen TV, writing desk, magazines and chairs which would be perfect as an office should you require it. We especially loved the finer details such as 100% Irish cotton linen, premium Penhaligon's toiletries and original oil paintings. It is the ideal place to relax in after a long day of exploring the cities sights and winding down.
The only downside we found was that the wifi was quite weak in the room, however it was a lot stronger downstairs.
To view all their other rooms click here
Activities
Relax with a cocktail in the main bar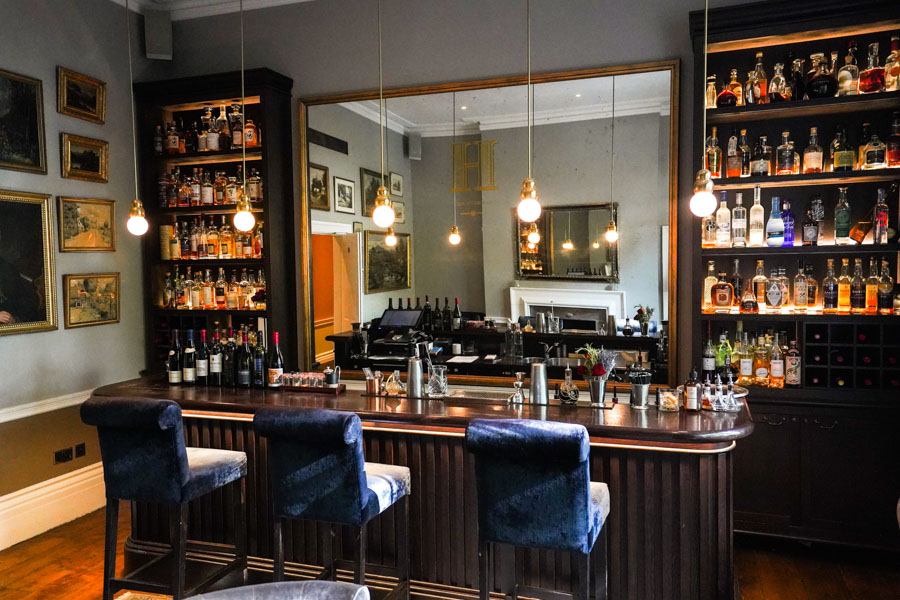 This was probably my favourite room in the hotel. The chic atmosphere, plenty of spirits for whatever your taste may be, experienced bar tenders and a great view of St James Church out of the bay windows are an experience in itself. The charming and talented cocktail wizard Ugo, kept us not only entertained the whole time but constantly impressing us with his cocktail making skills. I would highly recommend the hazelnut White Russian or the Shama.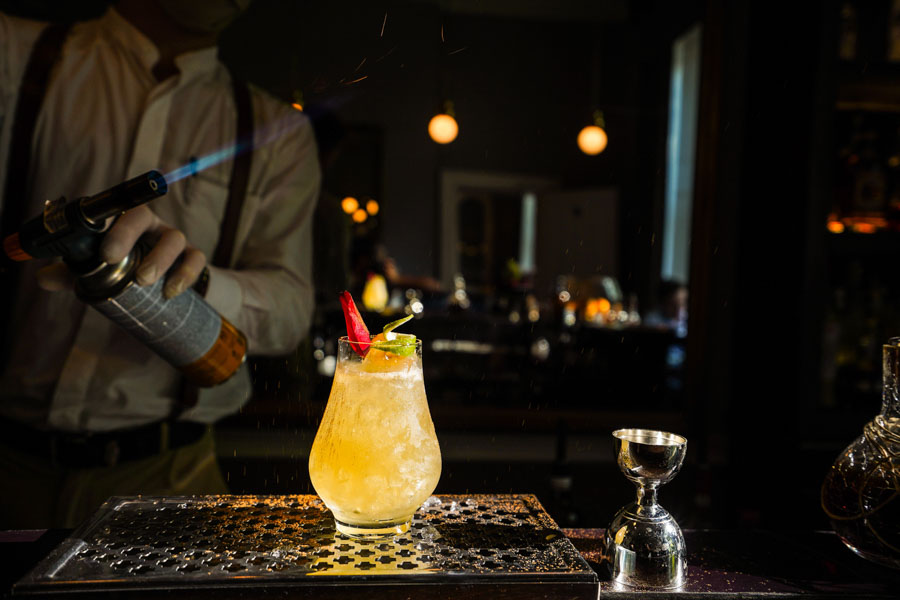 Next door you will also find a superb private dining room also overlooking the Westbourne terrace lined with trees and comes equipped with an open fireplace, gorgeous high ceilings, beautiful chandeliers and walls adorned with original period features. This is where we had our breakfast both mornings and we couldn't ask for a better way to start the day.
The Secret Garden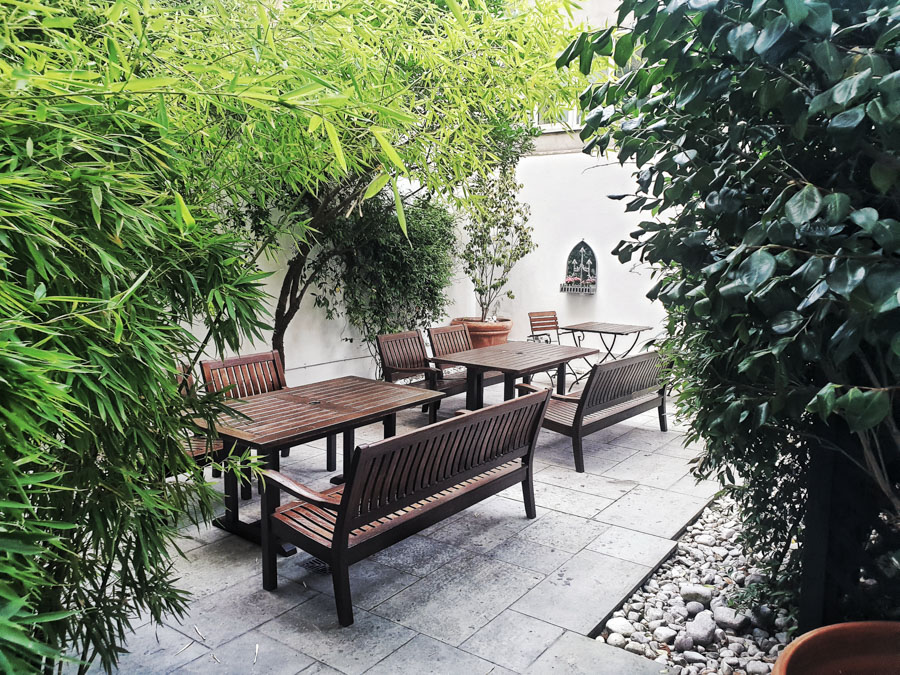 This garden is actually so secret I didn't find it until the last day of our stay when I stumbled across it on the way to the toilets. It is a quaint garden terrace perfect for drinking cocktails, hosting parties or just hanging out in the summer months.
Afternoon Tea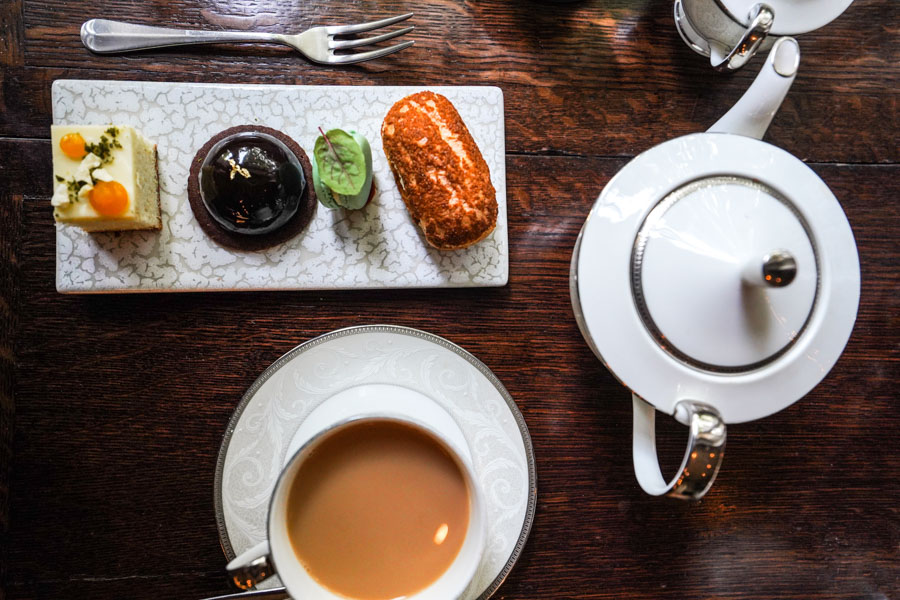 I have to say, you can't go on a staycation and not treat yourself to at least one afternoon tea, especially when it is somewhere as unique as Roseate House London. You will find that they elevate the most characteristic of British afternoon teas where you can even treat yourself to a glass of sparkling Pommery champagne or a cocktail from the bar's award-winning mixologist.
We opted for the traditional afternoon tea, an Earl Grey for myself and a delicious English Breakfast for Tran. However, these aren't just the only teas they do. The variety of teas on offer is unlike any other, an assortment of some of the worlds most exclusive teas, selected with diligence and care by world-renowned 'tea lady' Henrietta Lovell of the Rare Tea Company.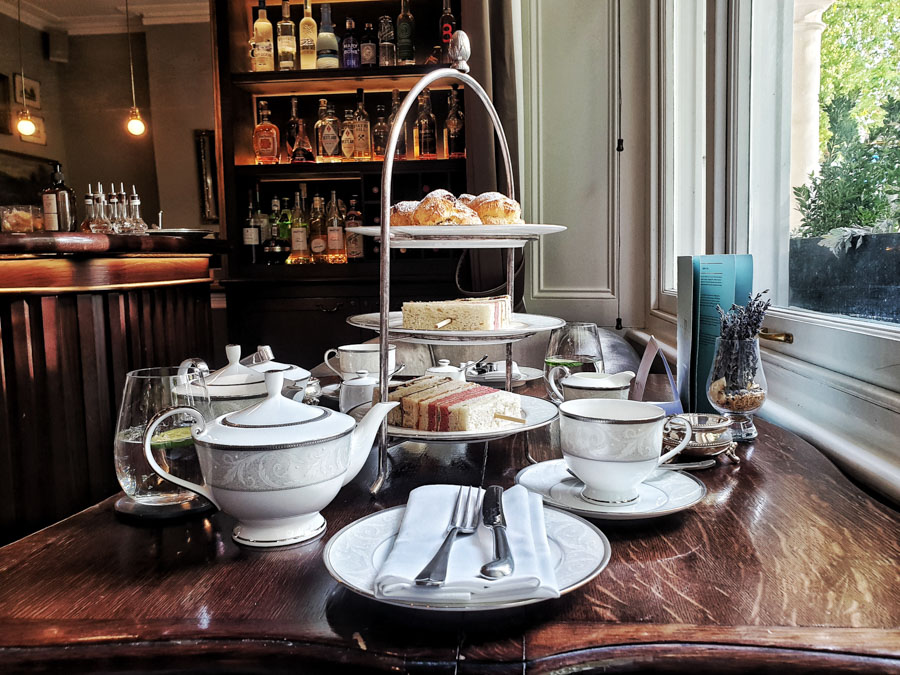 There is also a huge variety of exquisite handmade delicacies such as indulgent finger sandwiches, freshly baked scones with both jam and lemon curd spreads and a couple of decadent macarons and sweets. We honestly thought that once we made our way through these tastebud tingling delights that would be it. We were so happily wrong. Accompanying the sandwiches and scones came some insanely scrumptious sweet-treats such as a lemon cake, chocolate cake and a cream eclair.
Breakfast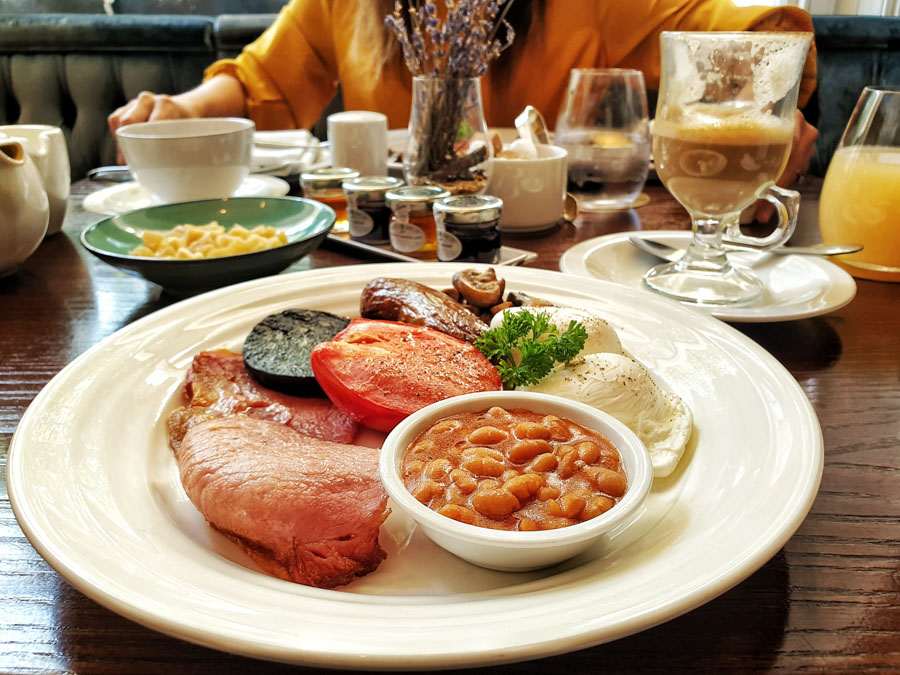 During our two night stay we also had breakfast included and we were so happy that this was the case. The Hyde at Roseate House London offers a vibrant setting to begin your day in the best possible way.
Here, you can start the day with a well-balanced and nutritious breakfast. I opted for the quintessential Full English breakfast which came with sausage, eggs cooked how you like them (poached for me), smoked bacon, grilled tomato, mushroom, black pudding and beans. I also had a delicious latte, fresh fruit, dried mango and some brown toast.
The Hyde's tantalising breakfast menu offers a diverse selection for you to start your day in one of the best cities in the world – read more here.
How to get there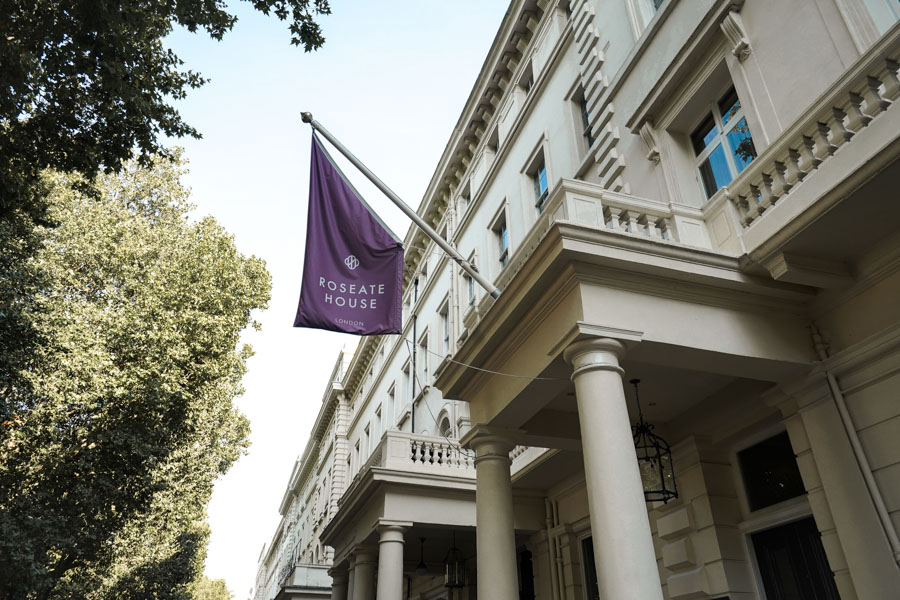 It is in a great central location and you can easily reach the hotel by foot from Paddington train station which will take roughly five minutes.
Address: Roseate House London, 3 Westbourne Terrace, Lancaster Gate, Hyde Park, London W2 3UL.
Contact: 44 (0)20 7479 6600
Email: [email protected]
Prices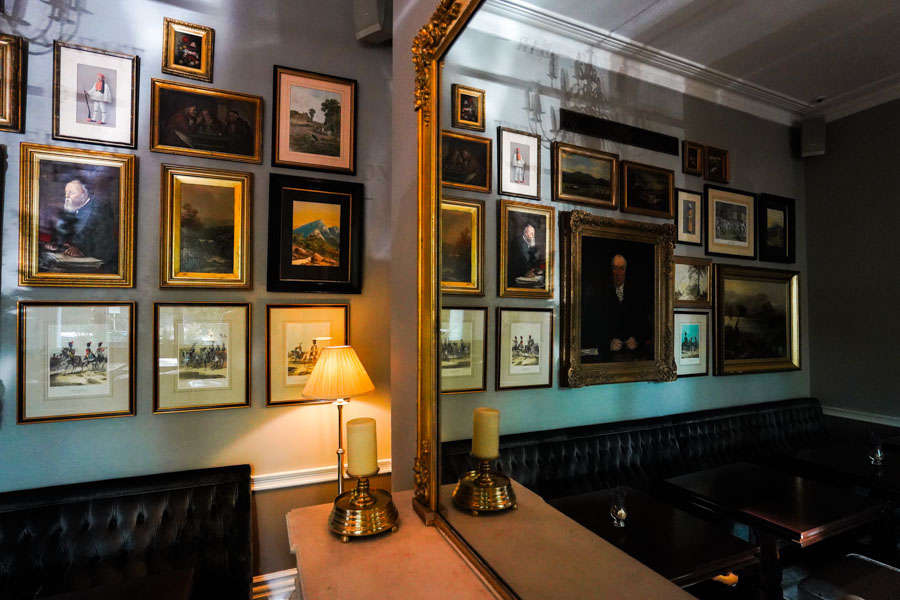 The prices will vary depending on what time of year you stay – to check out the pricing click here. 

We stayed in September 2020 and for our Junior Suite it would cost £317 per night with breakfast.
Extras
Wi-Fi is available in all areas and is free of charge.
Plenty of space to relax in
Luggage storage
Secure front doors and rooms
Close proximity to restaurants, shops and tubes.
Summary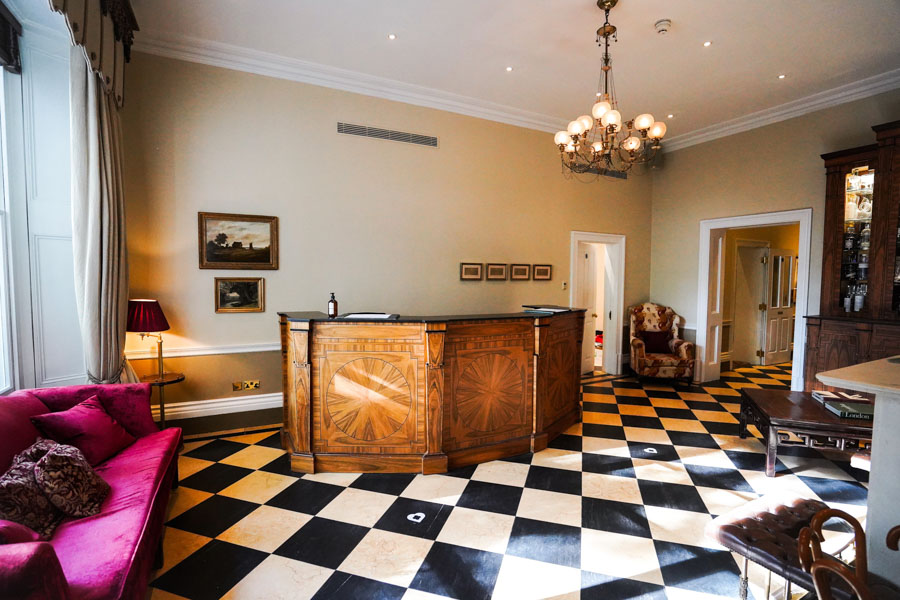 This hotel is a great place to stay due to its location, and the perfect place to stay while in London. I am so glad that we chose to stay here for a few nights – it's a unique place with everything you could need.
Experience unparalleled privacy and relaxation at Roseate House London, where tranquility meets impeccable guest service and luxurious facilities that include private dining, mixology bar and secret garden.
You will want to stay longer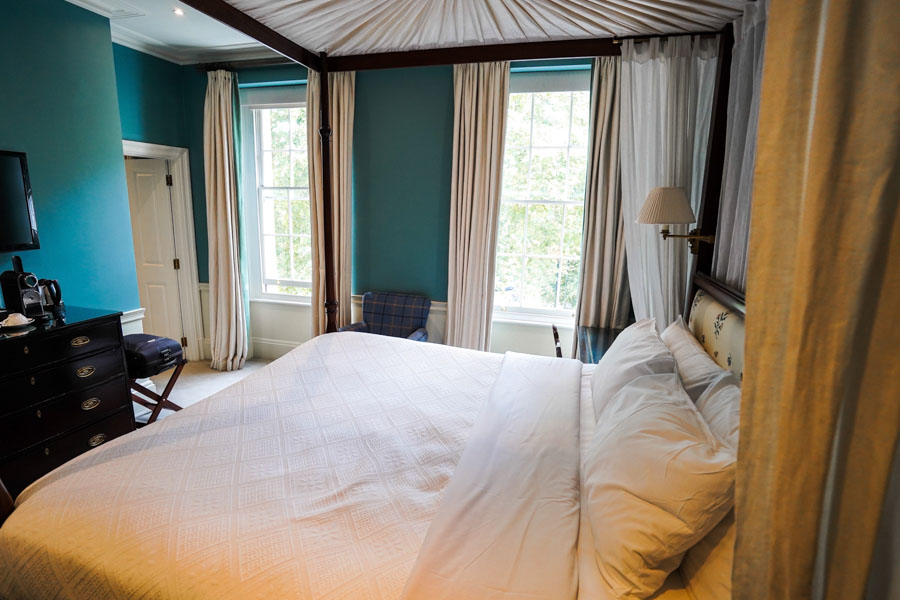 The suite was fantastic, we had a super comfortable night sleep and really enjoyed watching the sun rise from our bed and large window. The location was my favourite feature as it was super central and easy to get around from there. The staff are also so friendly; they can honestly not do enough for you to make your stay that little bit more comfortable than what it already is.
A special thank you to Ylenia for looking after us and making us feel exceptionally welcome and Ugo for his friendliness and exquisite drinks.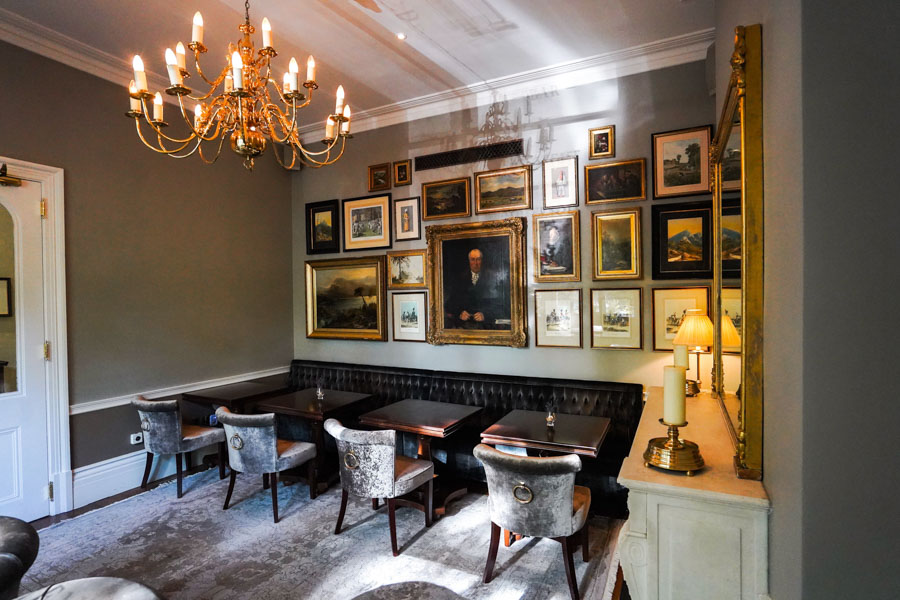 If you are in London and you want to have a great victorian, boutique, chic experience, I would highly recommend Roseate House London.
***Thank you to Roseate House London for kindly sponsoring this post. All opinions are 100% honest & completely my own.