IS THIS REALLY EARTH?
The world is such a unique place and everyday there are still surprises awaiting us hidden in its nooks and crannies. With travel becoming more accessible and affordable it has become a much smaller place but there are still plenty of hidden wonders which will make you question if you are still on planet Earth.
From vibrant white pristine lands, foggy mysterious Forrest to deserts similar to the lunar lands of Mars, these places will simply take your breath away.
Take a journey through the weird and wonderful here:
1. Zhangjiajie National Forest Park, China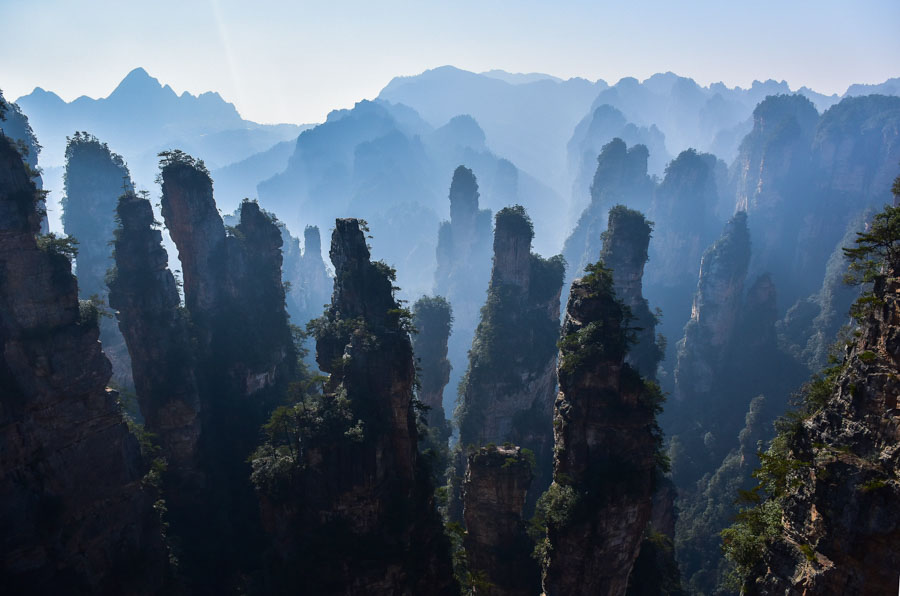 This incredible UNESCO World Heritage Site is truly a sight to behold. With looming towers of earth covered in heavy dark green foliage, you can't help but feel its uniqueness and mystical elements. They are geological formations that look like something out of a Chinese mythological world and once they are in front you in person they really do feel like they have whisked you away to another world.
The park itself is so large that you will need at least two to three days in order to walk a handful of its beautiful forest trails and walkways and devour its beauty imagery. It is quite easy to feel like you have gone back in time to the pre-historic age before any humans had set foot in this land. Don't forget to head to the famous viewpoint where you can get a brilliant birds eye view of the stunning monoliths.
2. Antelope Canyon, USA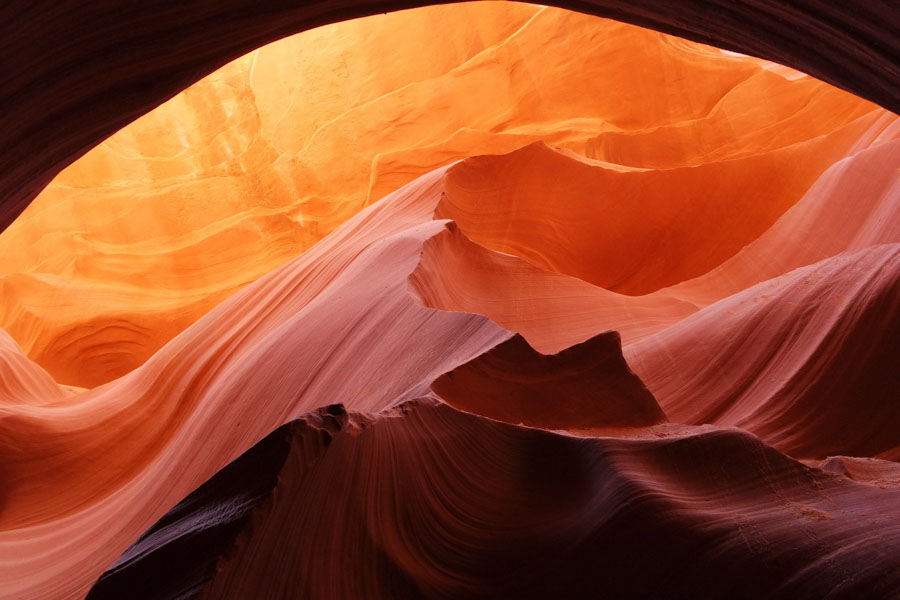 Heard of the Grand Canyon? Of course you have! It is one of the most famous landmarks in America. But, have you heard of its forgotten cousin Antelope Canyon? It surprisingly looks like the set of Matt Damon's sci-fi film – The Martian, surrounded by red rock and mimicking the red planet Mars. It is a totally surreal environment to find yourself in and one which leave you feeling awestruck.
There are two areas of this canyon which are called the Upper and the Lower, however most people visit the Upper for its funky and subtle Earth tones which make for some great photography opportunities. This incredible natural wonder was formed by flash floods and strong winds which carved its way through the land to form the canyon.
3. Pamukkale, Turkey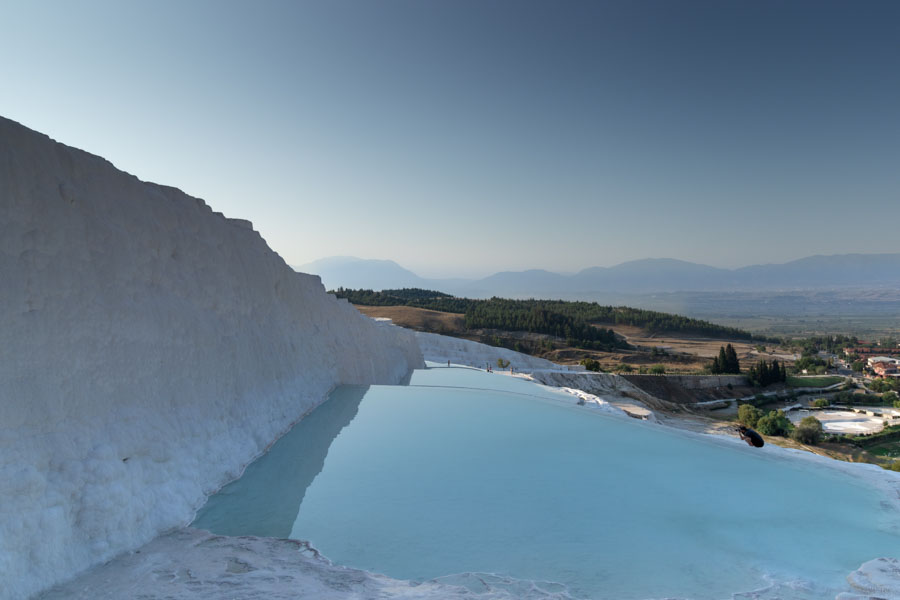 Turkey is well known for its deep roots in history and culture. But, did you know that it also has pools filled with bright blue water surrounded by pristine white terraces? It really looks like something out of an anime cartoon floating somewhere in clouds. Interestingly the word 'Pamukkale' means 'cotton castle' and from a distance they really do look like one. 
The mineral-rich water has health-giving properties and you're allowed to take a dip in the warm water or cover yourself head to toe in the mud. This amazing natural wonder is a popular tourist destination in Turkey so be sure to get there early morning to avoid the crowds.
4. Sarakiniko, Greece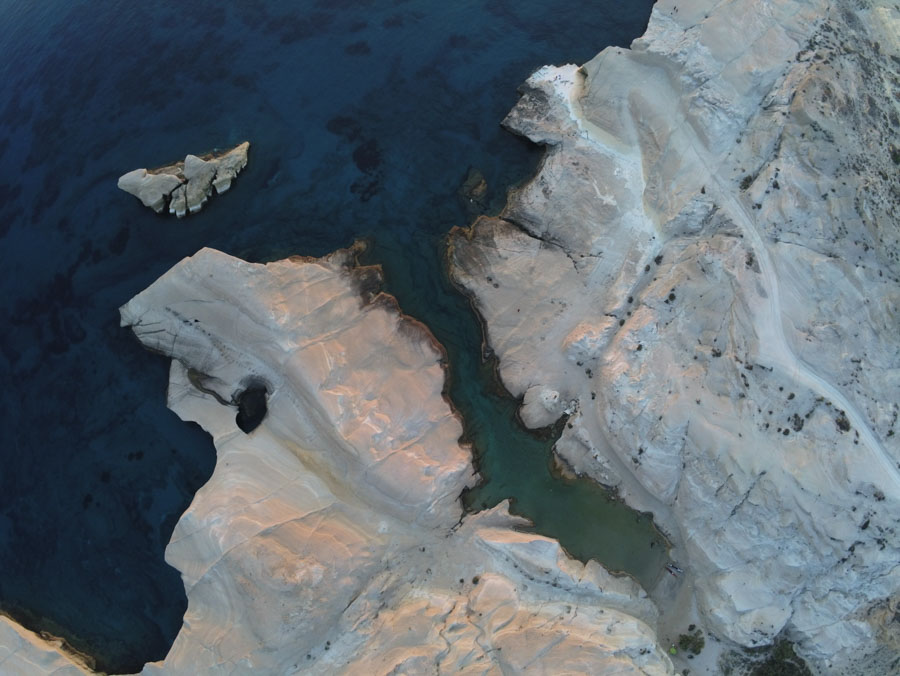 While Greece may be an extremely popular destination for most holiday makers, there is still an element of surprise for those wishing to seek some undiscovered and not very well known parts of the country. In Sarakiniko, the landscape has been formed by bright white volcanic rocks giving it another planet kind of feel.
The vibrant blue waters below really make it stand out, and with the stunning inlet comes a small sandy beach which is hard to reach but worth trying to get to. You can easily spend the day here without seeing another soul, making you feel like you are the last person on Earth.
5. Salar de Uyuni, Bolivia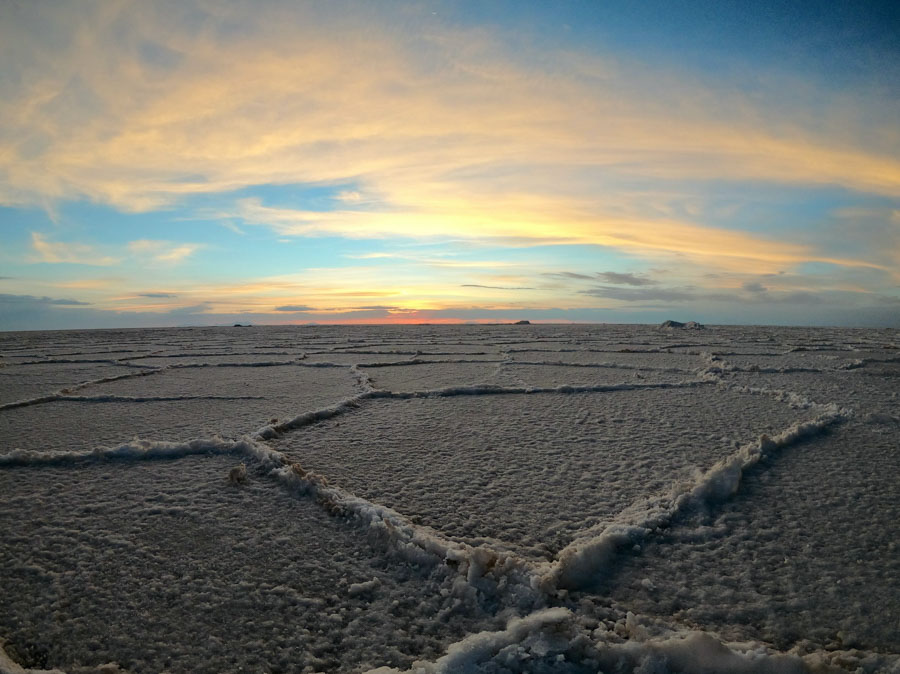 The Salar de Uyuni is one of the world's largest salt flat plains and is truly an incredible place to behold. As far as the eye can see, the blindly white landscape stretches out in all directions and leaves you feeling mesmerised.
After speaking with the locals they will tell you about the fascinating Aymaran myths and legends surrounding the creating of the salt plains whereby the mountains were once husband and wife. It turns out that after some time, the husband abandoned the wife and caused her cry rivers of tears which eventually formed the salt flats.
6.   Namib Naukluft Park, Namibia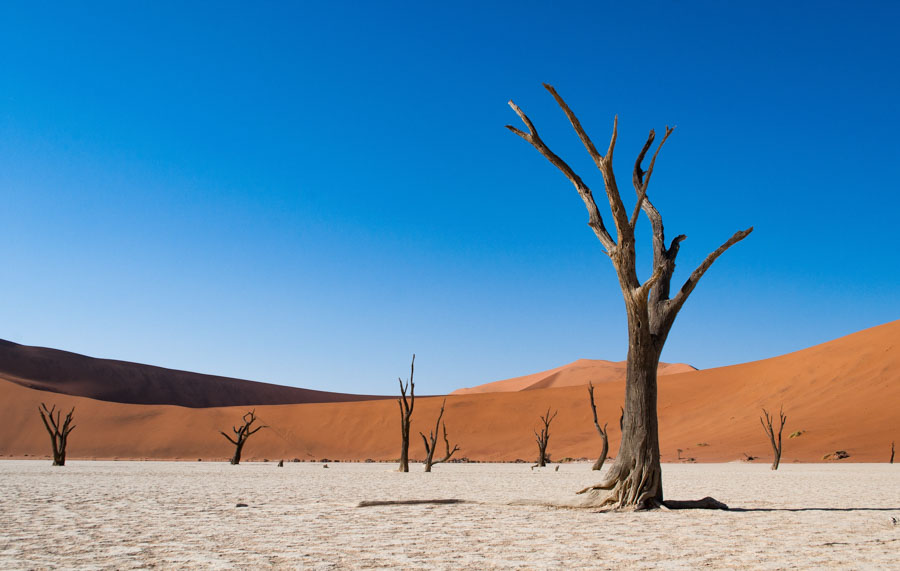 Located in Namibia, this park has some of the highest sand dunes in the world which really stand out against the blue sky with their incredibly vibrant orange sand. What really makes this park unique are the trees which look like odd art sculptures placed in the middle of this salt pan landscape known as Sossusvlei. Sossus means "place of no return" and you can easily see why it has earned this nickname. Are we even on planet Earth anymore?
The reason why the dead trees do not decompose is because they have been perfectly preserved due to lack of moisture in the air which means they have been there for over 900 years so far and unless they sudden have a flood will remain there for the rest of time.
7.   Grand Prismatic Spring, Yellowstone National Park, Wyoming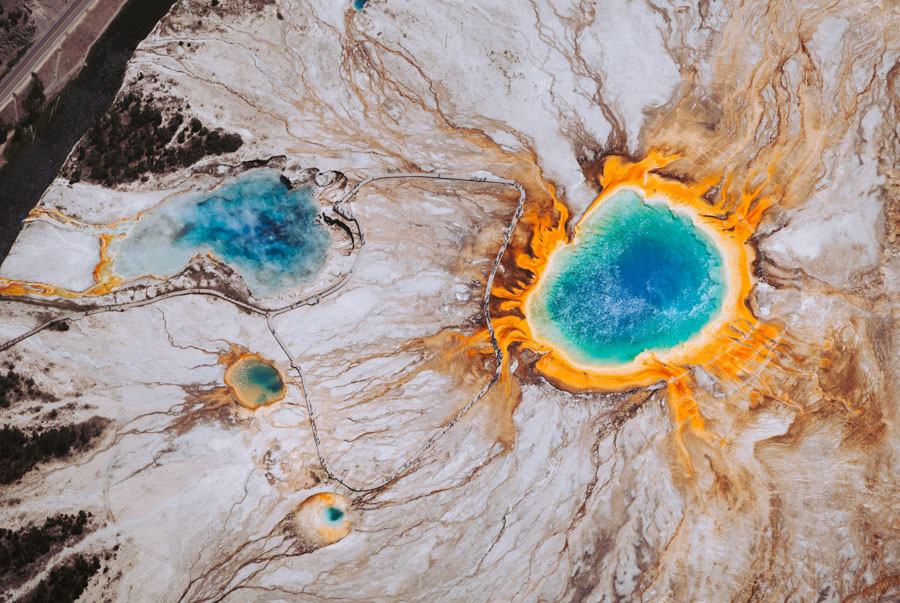 This psychedelic spring feels like something straight out of a fantasy world filled with unique beings and vibrant landscapes. Its name is very apt and is one of the largest hot springs in the United States. The stunning rainbow colours give it a surreal, other-worldly appearance and is one of the most photographed thermal spots in Yellowstone Park.
This place was so mythical that in 1869 when Yellowstone was first discovered by Charles Cook, he wrote a seven-page article for Lipponcott's Magazine titled 'Where Hell Bubbled Up'. His editors responded: 'Thank you, but we do not print fiction'.