EXPLORING TURKEYS NEWEST FOUND GEM
This beautiful city is located in the central region of Turkey and means 'the land of beautiful horses' which is best known for its unique rugged lunar landscape, incredible underground cities and churches that are hidden away in caves.

The Romantic City

It is a magical land where vibrant colourful hot air balloons consume the skies with backdrops of pastel sunrises and doting lovers stare longingly into each other's eyes over carefully placed patterned rugs, cushions and food. It is, to say the least, a very romantic city that has recently become highlighted on many social media platforms.
So, what do you need to know if you're visiting Cappadocia you may ask? Well here is the lowdown of things not to miss during your time there:
The Underground Cities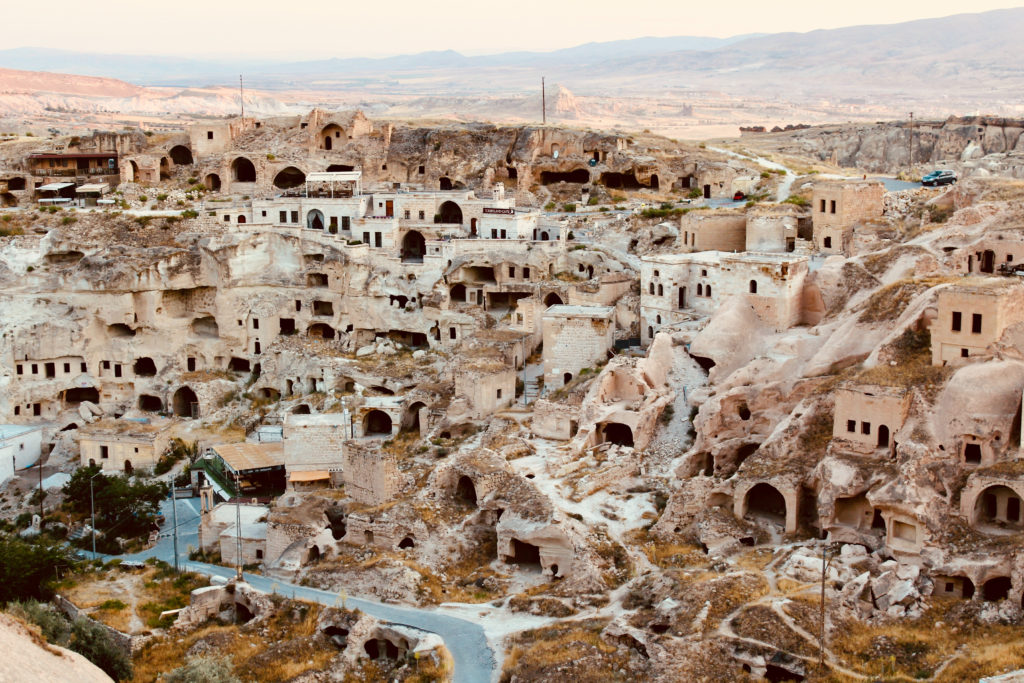 While most people look to skies admiring the hot air balloons there is a secret wealth of underground cities (36 of them to be exact) right below your feet. Once believed to have housed up to around 10,000 people each, they were used by the first inhabitants of Cappadocia to escape the harsh cold winters and wild animals. Later, they were used as hiding places for Christians, hiding from Roman soldiers to escape persecution. 

Stunning Architecture

One of the most popular cities is the Kaymakli Underground City, which is believed to be the widest one and also consists of eight floors – of which only four are open to the general public. The architecture is extremely grand and shows incredible engineering skills way ahead of its time considering they didn't have electricity and only hand tools. There are ventilation shafts, storage rooms, stables, wineries and even a church!
Stay in a cave hotel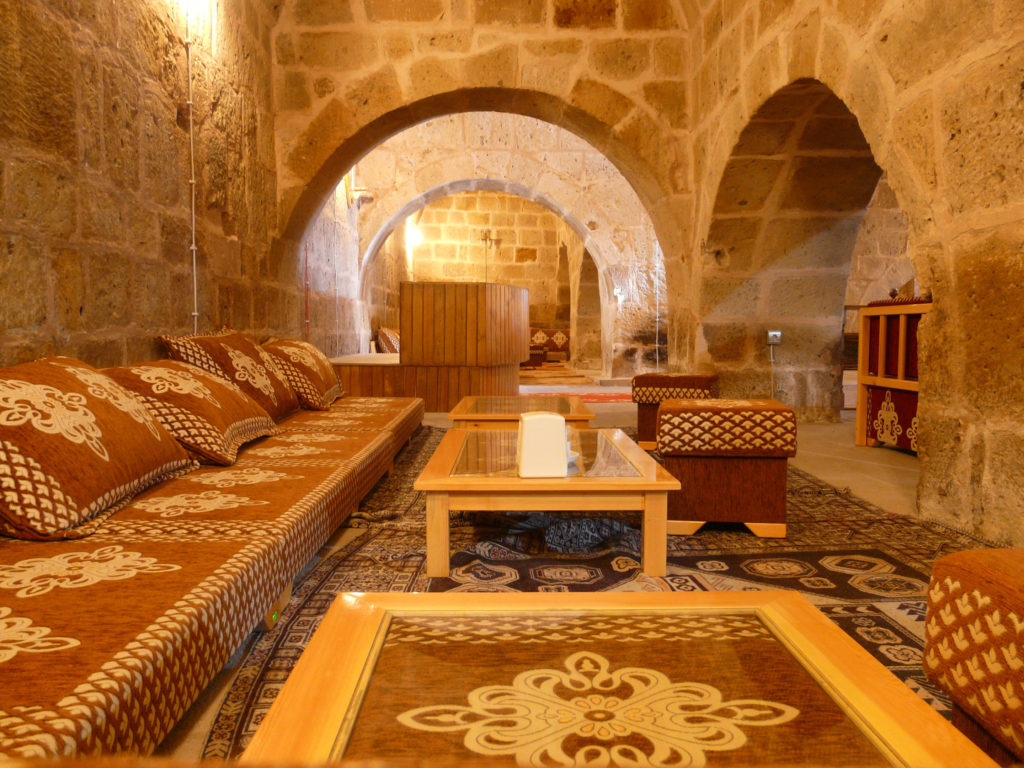 If the underground cities tickled your fancy, then be sure to stay in one of the many cave hotels to experience how the locals of Cappadocia lived for thousands of years. They really give you the opportunity to experience troglodyte lifestyle but with more luxury and electricity. 

Live like a local
Unlike the hardships faced by the locals then, these boutique hotels come complete with amenities such as Hamams (Turkish baths), fast speed Internet and modern bathrooms. Other features include rock-cut arches, walls patterned with volcanic colour and panoramic terraces with views of the valley.
This is a genuine and wonderful experience and is well worth it, even if it is just for a night or two.
Pasabag (Monks Valley)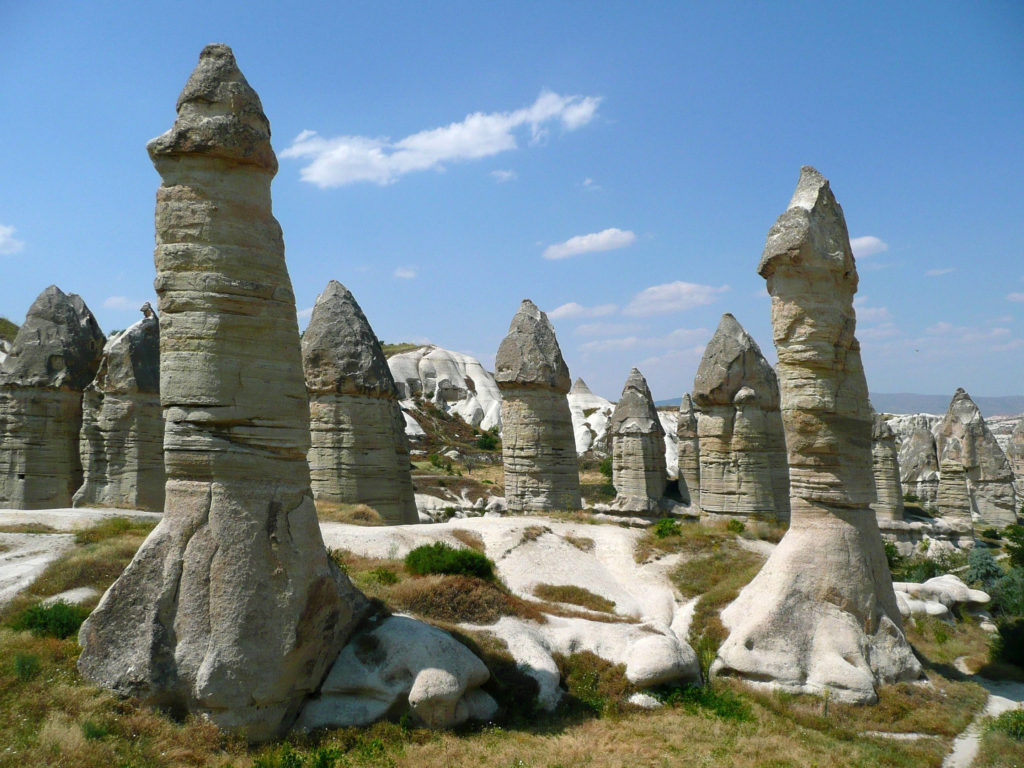 This is actually pronounced 'Pah-shah-bah' and is famous for its peculiar looking fairy chimneys. They are beautiful natural structures that are the result of millions of years of erosion and to those of us who like fairy tales remind us of mushroom shaped fairy chimneys. According to local folk tales, the area was inhabited by fairies who lived underground, hence the name. 

Climb to the top
Later, monks took refuge there in the early period of Christianity, around 4th to 5th Century. In one of the three-headed fairy chimneys, there is a chapel and a seclusion room dedicated to St. Simeon. You can visit the inside of this fairy chimney and even climb to the top.
So, if you do go there, be sure to have your cameras ready in case you catch a glimpse of any fairies flying around sprinkling wanderlust dust.
Goreme Open Air Museum
This has definitely got to be one of top places to visit while in Cappadocia. It is a UNESCO World Heritage Site and is steeped in history which dates back all the way to 900AD.
It was an important Byzantine monastic settlement that housed monks, as well as a pilgrimage site from the 17th century, and it houses some of the finest rock cut churches that I have ever seen (which is not many to be fair). These are beautifully painted from inside with murals dating from 900-1200 AD. Even today these wall frescoes retain their original freshness.

If you visit the 'Dark Church'you will see in amusement that the walls were long protected by pigeon droppings. Here you will get to see the best examples of Byzantine art, including scenes from the New Testament.
Breakfast with a view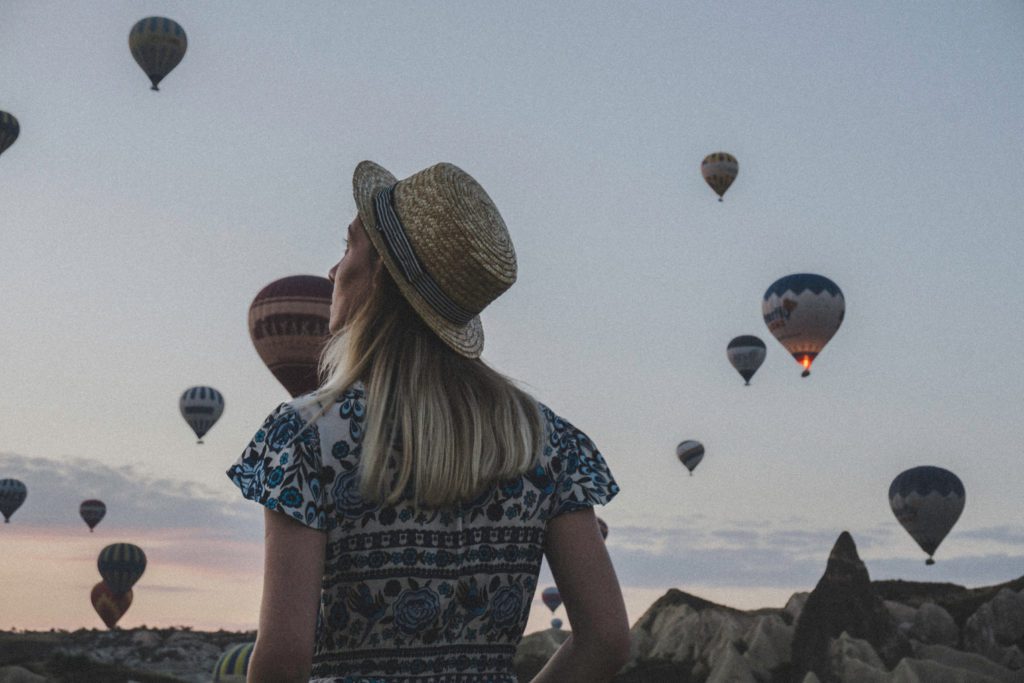 More recently been made famous by DoYouTravel and GypseaLust on Instagram, many people flock to the Sultan Cave Suites to have breakfast on the rooftop with rugs, cushions and delicious goodies. However, this is actually not really the case as its set up by the hotel and you will have to wait your turn to take your photos, but it is well worth it for a fantastic photo. 

Why you need to do this
Its super easy on the eyes, with a lovely warm sunrise, vibrantly coloured hot air balloons in the back ground, rich patterned rugs and your best photographic outfit. If you're lucky, you may be able to find other hotels that will actually let you have breakfast on their rooftop with this spectacular view.
If it's too crowded then step away from the terrace, take a look around the hotel for other spots, the balloons kick around for over an hour, so you have plenty of opportunities to capture them in the changing light.Or check out the valley over the road from the Suites, the balloons come down pretty close.
Hot Air Ballooning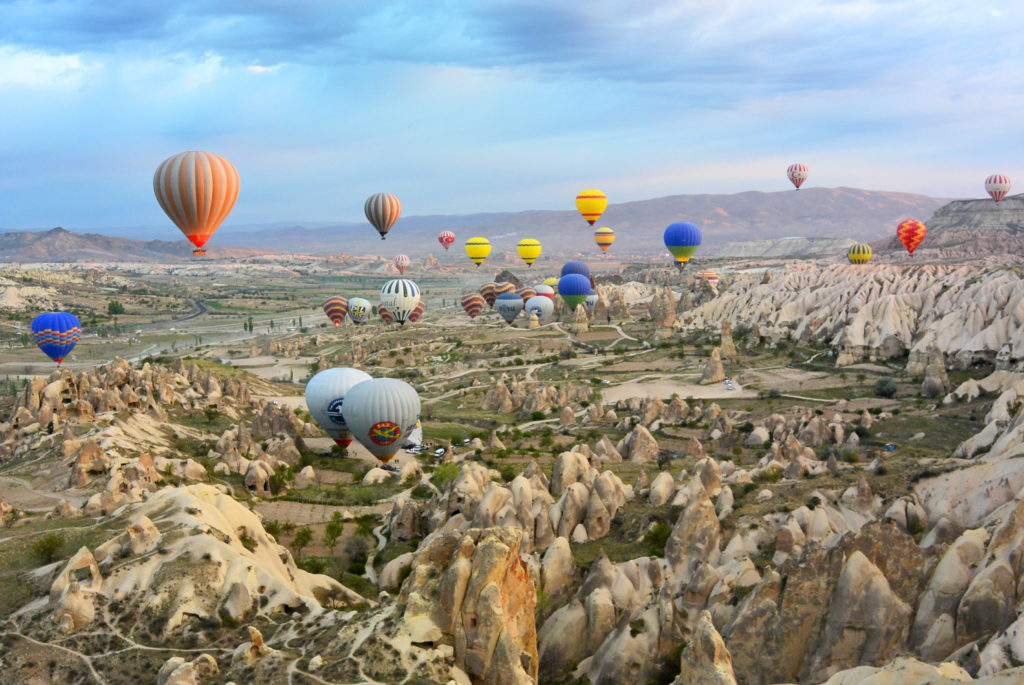 This experience will leave you feeling elevated, fulfilled and at one with the world. It is one thing to see to the dramatic landscape of Cappadocia from the ground, but a whole new experience to see it from above. While you are soaring high above the valley, with the occasional blast from the fire pump, you will get to see the almost alien like rock formations and millions of other vibrant balloons around you. 

Decide which tour you want

Depending on the tour you go with they can whisk you down to get a better look at the pigeon holes, caves and fairy chimneys which honestly looks like something out of a fairy tale. You will have to get up super early to witness these views but it is definitely worth it – the sunrise itself truly takes your breath away. 

Its all about the weather
If weather conditions do not permit, the flight may get cancelled and delayed to the next morning. However, if you do not have another day to fly your money will be refunded.Turkey is one of those countries that is shrouded in history, culture, and folk lore where Cappadocia is its crown jewel and well worth a visit to experience its magical qualities.