YOUR BASE TO EXPLORE KAWASAN FALLS
This has definitely been one of my favourite guesthouses that I have ever stayed in and especially in the Philippines. Located in Badian it is super close to the infamous Kawasaki waterfalls which are a 'must see' if you ever visit this beautiful area.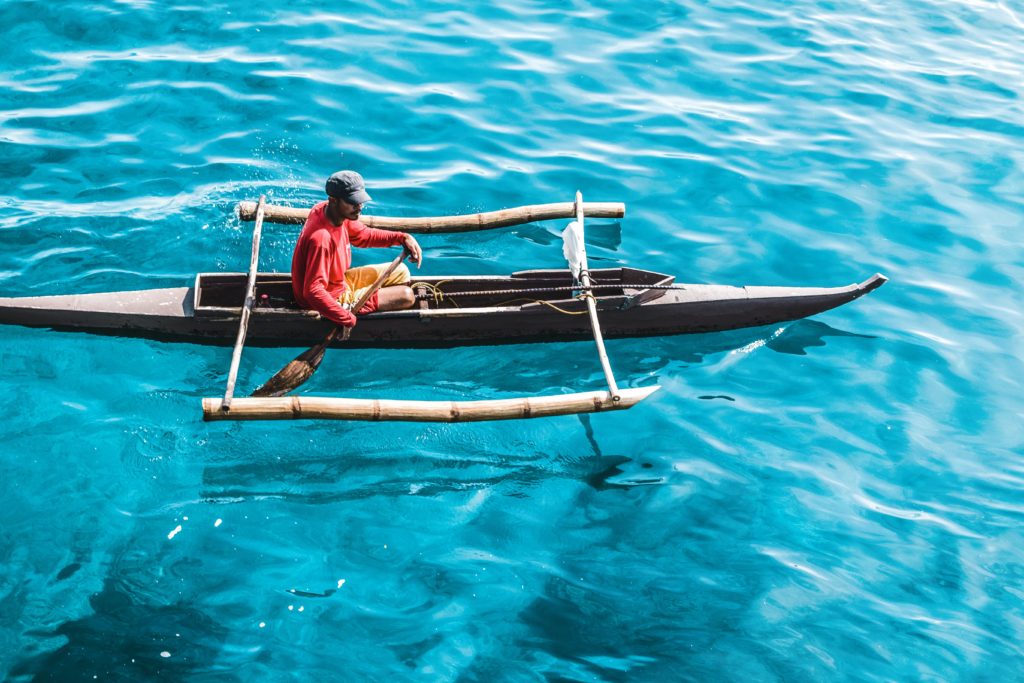 Upon arrival you will be greeted with huge smiles and friendly faces of the staff who act like you are part of the family and instantly make you feel welcome and at home. The rooms and public areas are super clean, cosy and comfortable and is perfect for your stay.

If you find yourself in Badian then I would highly recommend booking a few nights stay at Badian Lodging & Tours.
Highlights
Fantastic central location to all attractions
Kawasan Falls and canyoning has to be done!
Super friendly and welcoming staff
Delicious shakes and cocktails
Excellent value for money
Standard Double Room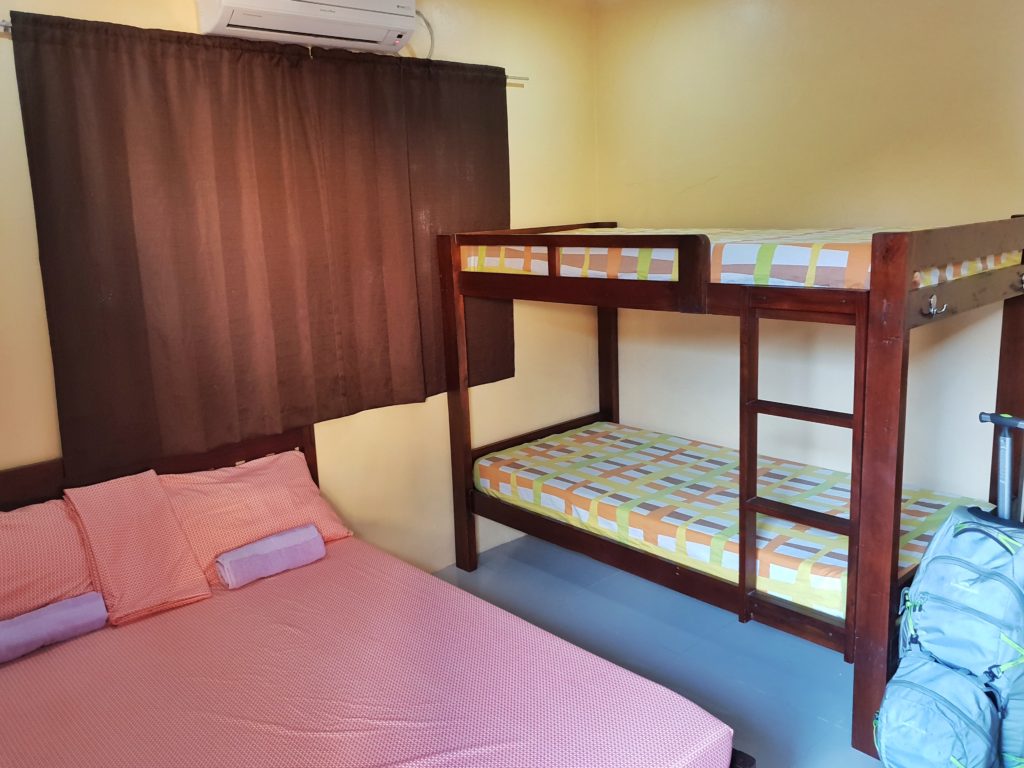 During our stay at Badian Lodging & Tours we opted to stay in the standard double room which was perfect for our needs as we were only spending one night here and it was great value for money. The room was basic, but it was super clean, comfortable and cosy and we both had a great nights sleep, leaving us energised for the next days activities.

Furnished with a double bed and bunk beds, the bedding was clean and the pillows super fluffy which I was loving. It was fairly spacious, with enough room for us relax in and put our belongings everywhere without feeling too cramped. There was a helpful bedside table, plenty of plug sockets for all our charging needs and a lamp.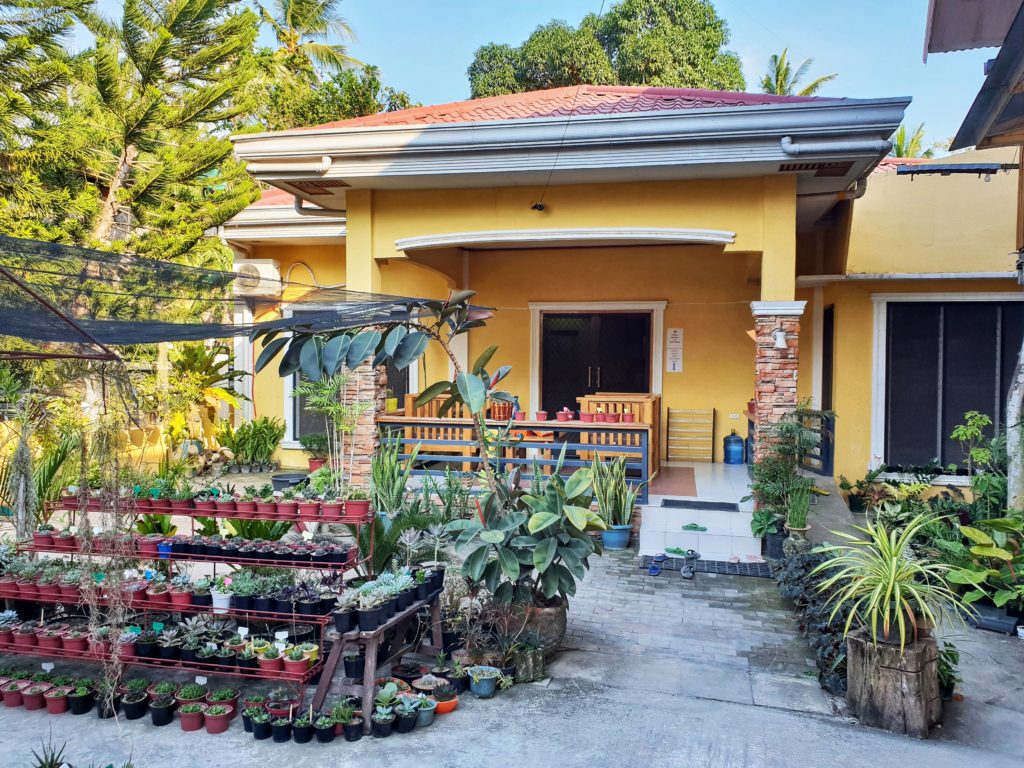 What you get

The room comes equipped with free toiletries, towels, air-conditioning, free Wi-Fi, with access to a shared bathroom and kitchen facilities.
To check out more rooms click here.
Activities
Kawasan Falls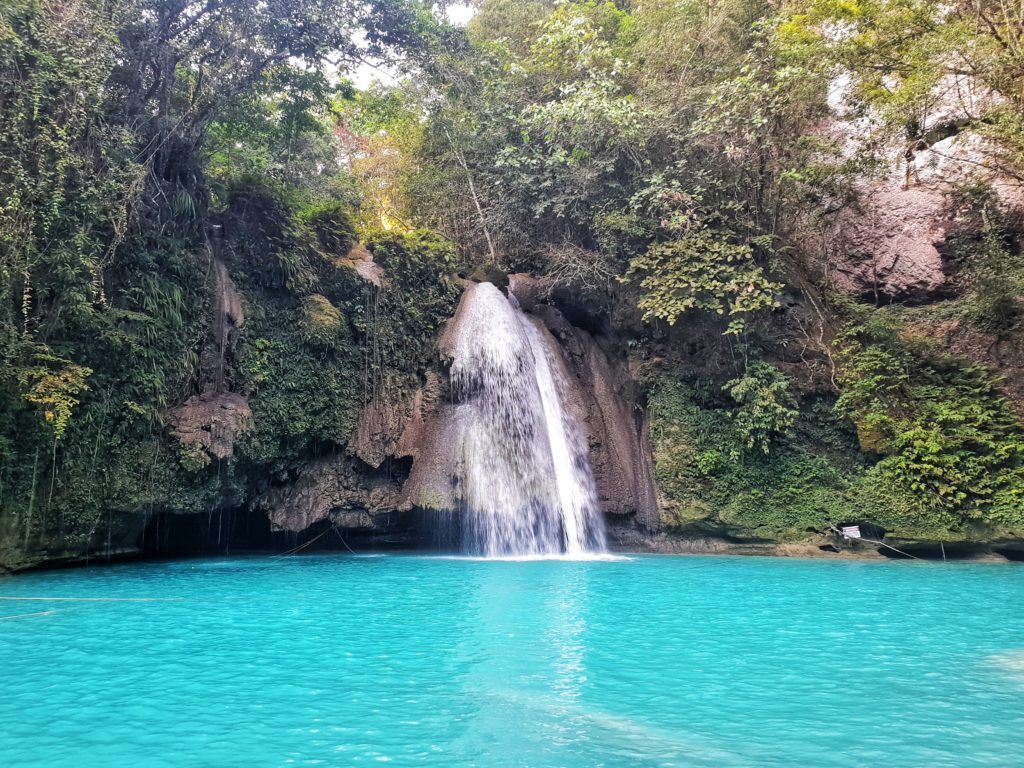 This is a three-tiered waterfall system that is located in Barangay Matutinao and one of the most popular attractions. You will be welcomed with misty, clean, and crystal-clear waters that you can swim in and jump off the surrounding cliffs! This place is the ultimate paradise that you will want to come back to time and time again. Remember your camera and GoPro and make sure you find the natural waterslide.

Lambug Beach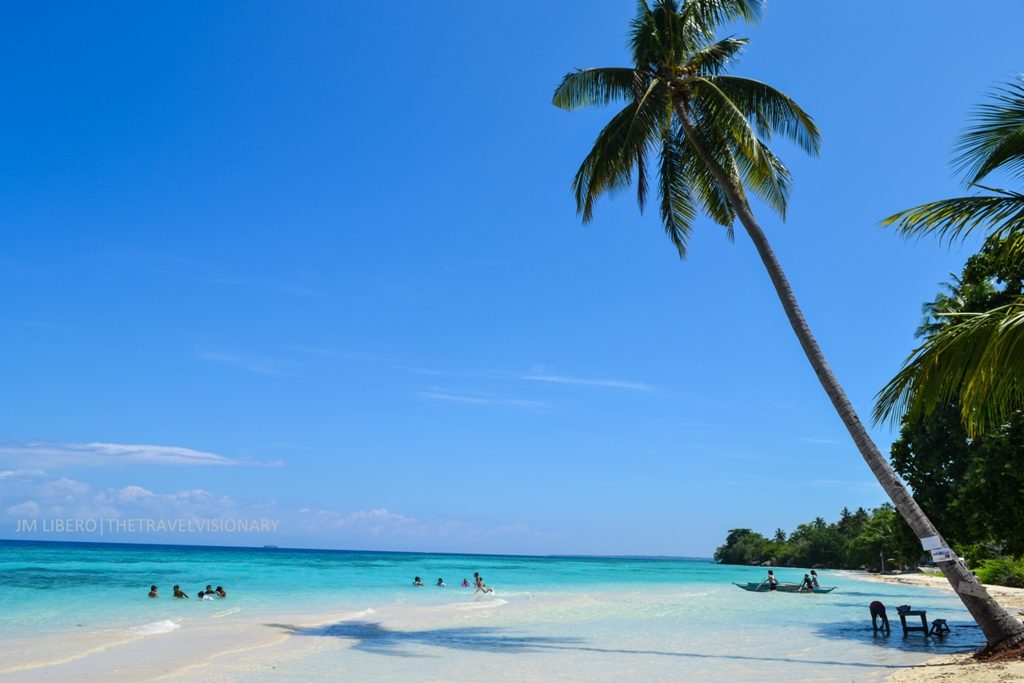 This beautiful beach boasts vast white sands and an abundance of mangroves which are just behind the shores of Barangay Poblacion where you can also enjoy an overlooking view of the nearby Badian Island. This is a great way to spend the day relaxing and swimming in the cool refreshing ocean waters.

Osmena Peak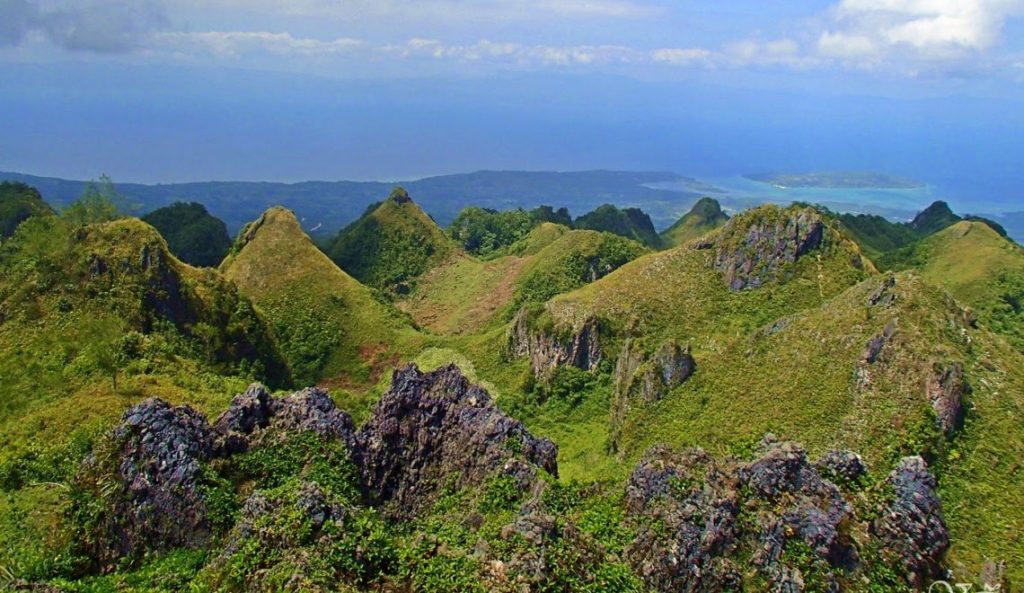 Approximately 1,000 meters above sea level, Osmeña Peak is coined as the highest peak in the whole Cebu. It belongs to the Mantalongon mountain range, and because the peak has a favorable climate all year round, it has been a good source of vegetable crops for all Cebuanos for the past years, making Mantalongon earn the title "vegetable basket of Cebu".

Canyoneering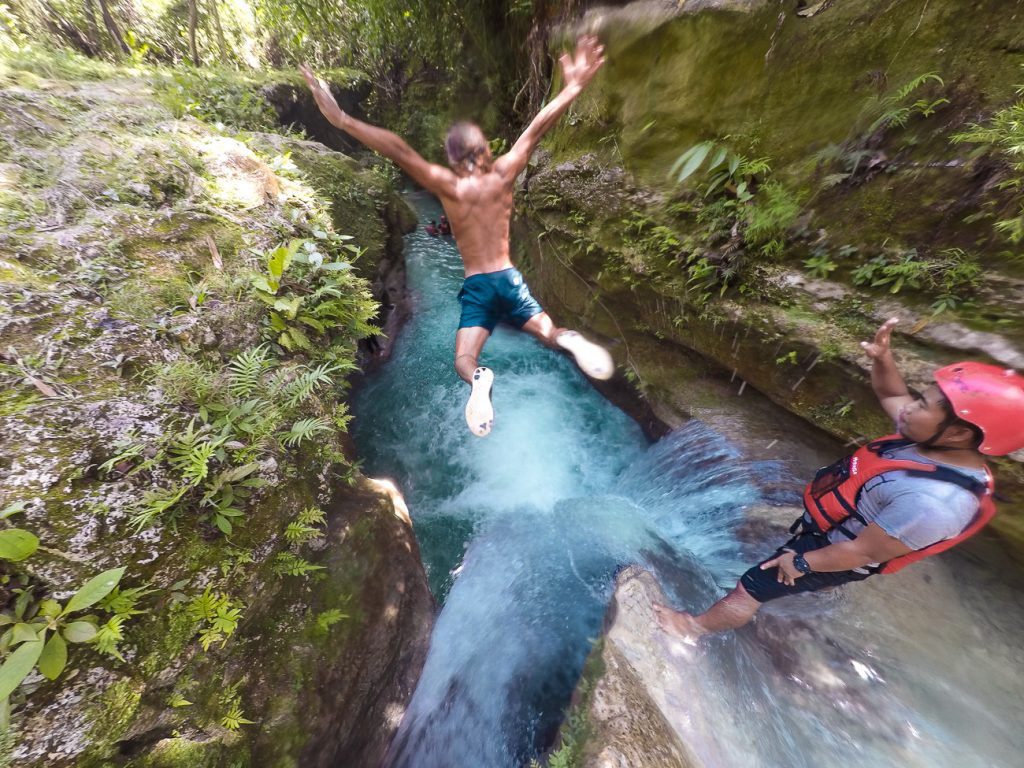 For a more adrenalin rush and action packed take on Kawasan Falls be sure to book a tour to do some canyoneering. Climb rock faces, jump off cliffs into the super blue water and hike through the lush green tropical vegetation to get a truely unique experience.
How to get there
If you are coming Cebu City then you will need to go to the South Bus Terminal and get a bus straight down to Badian. This will cost you roughly 200-300 PHP one way and is relatively easy.

If you are coming from Bantayan then it is a bit harder as there are no direct buses from the North down to the South and you will have to get a bus from the ferry port to Cebu City, change from the North Bus Terminal to the South Bus Terminal (via Taxi or Grab) and then get another bus from there to Badian.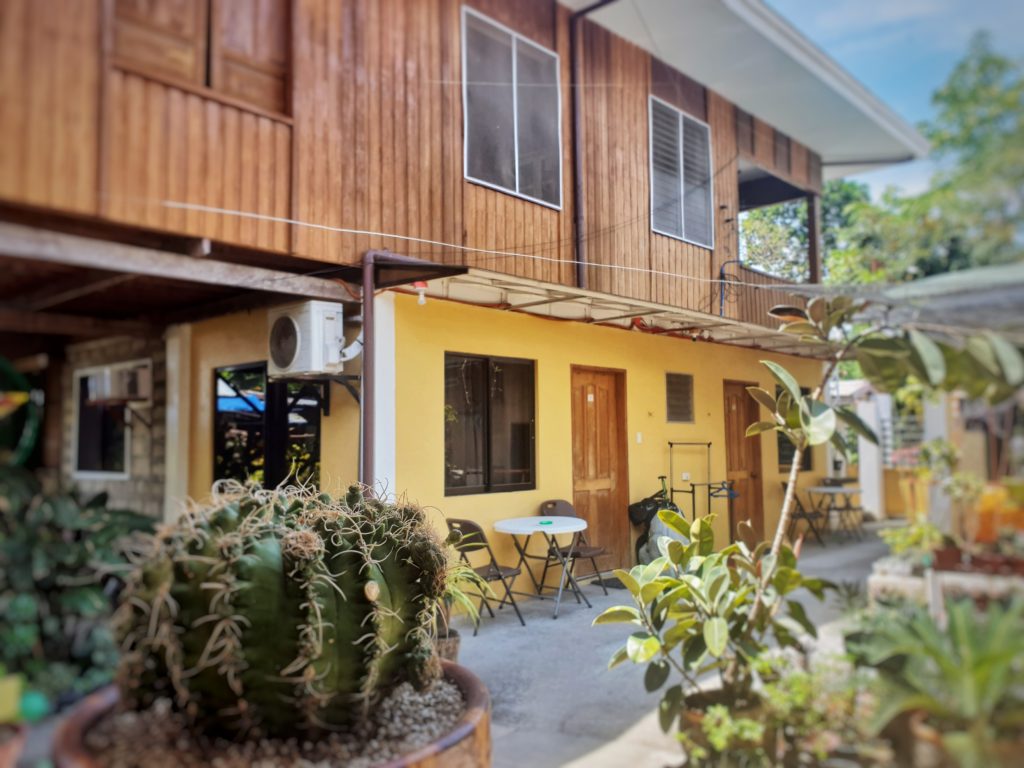 Address

Sima, Poblacion Badian, Badian, Cebu, Philippines

Phone

+63 917 115 1603
Prices
The prices will vary depending on what time of year you stay – to check out the pricing click here.
We stayed in March 2019 and for our Standard Twin Room it would cost 1,297 PHP (£19) per night.
Extras
WiFi is available in all areas and is free of charge.
On-site kitchen area and free breakfast
Outside seating area for relaxing
Airport shuttles are available for a small fee
Summary
This lodge house is absolutely beautiful, homely, and the perfect place to stay while in Badian. I am so glad that we chose to stay here for a night as it really made you feel at home and safe.

The rooms were fantastic, we had a super comfortable nights sleep and really enjoyed the surrounding tropical plants from our bed and window. The location is my favourite feature being so close to Kawasan Falls and the beach. Not to mention that the staff are so friendly, they can honestly not do enough for you to make your stay that little bit more comfortable than what it already is.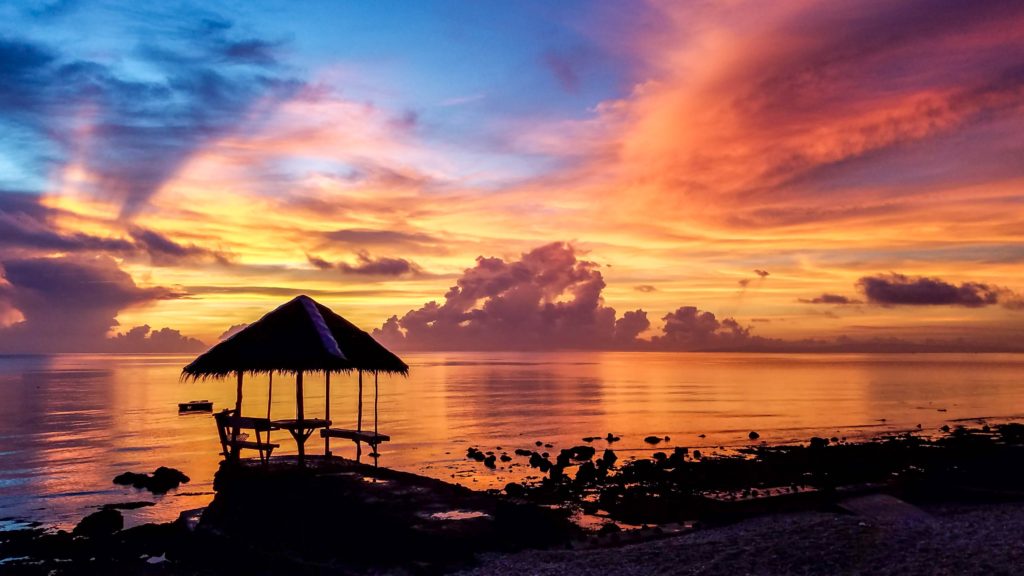 You will want to spend longer
Badian is ultimately a rather sleepy town but the views are breathtaking and you will find yourself soaking them up the whole time you're there. When you throw in the close proximity to the lookouts, islands and all of the other attractions you are onto a winner!
If you are in Badian, Cebu, Philippines and you want to have a unique Filippino experience, I would highly recommend Badian Lodging & Tours.
Or check out their Facebook & Instagram here.
***Thank you to Badian Lodging & Tours for kindly sponsoring this post. All opinions are 100% honest & completely my own.