RELAX, REVITALISE & REWARD YOURSELF
⇷☓⇸
Momo Beach House caught our eye immediately while looking for places to stay in Bohol, Philippines. It is a quaint boutique resort that is set on the beautiful pristine shores of Panglao Island which offers some of the most stunning seaside and sunset views I have ever seen on my travels around the world.
With its incredible nature-inspired architecture, delicious al fresco dining at homestyle-inspired Beach Tree Café, and eco-friendly amenities and a unique bed-and-breakfast vibe in all guest rooms there is definitely something for everyone.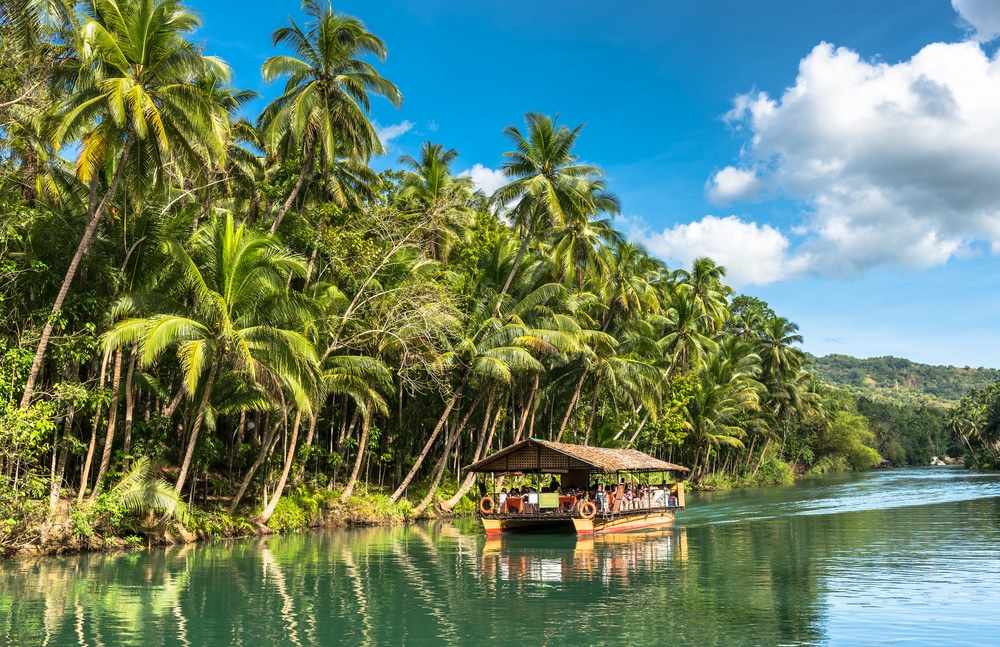 It has vibrant pastel rooms with stunning seaside and sunset views, plus a distinct architectural design theme incorporating white-washed furniture pieces, locally sourced organic bath products, wooden poolside lounge chairs, a repurposed wine rack made from an old fishing boat, and a beachfront bamboo bar. The shimmering blue pool looks out onto Panglao Island's tranquil Momo Beach and, by its side, a nap-friendly hammock hangs between thick, tall palm trees.
What more could you ask for?
Highlights
Your own private and tranquil place to relax
A complimentary welcome drink
A lush outdoor pool with sun loungers
Lazy hammocks for your ultimate relaxation
Free kayak & paddle board rentals
A few steps away from the lovely Momo Beach
Beach Tree Cafe for delicious food
The Deluxe Room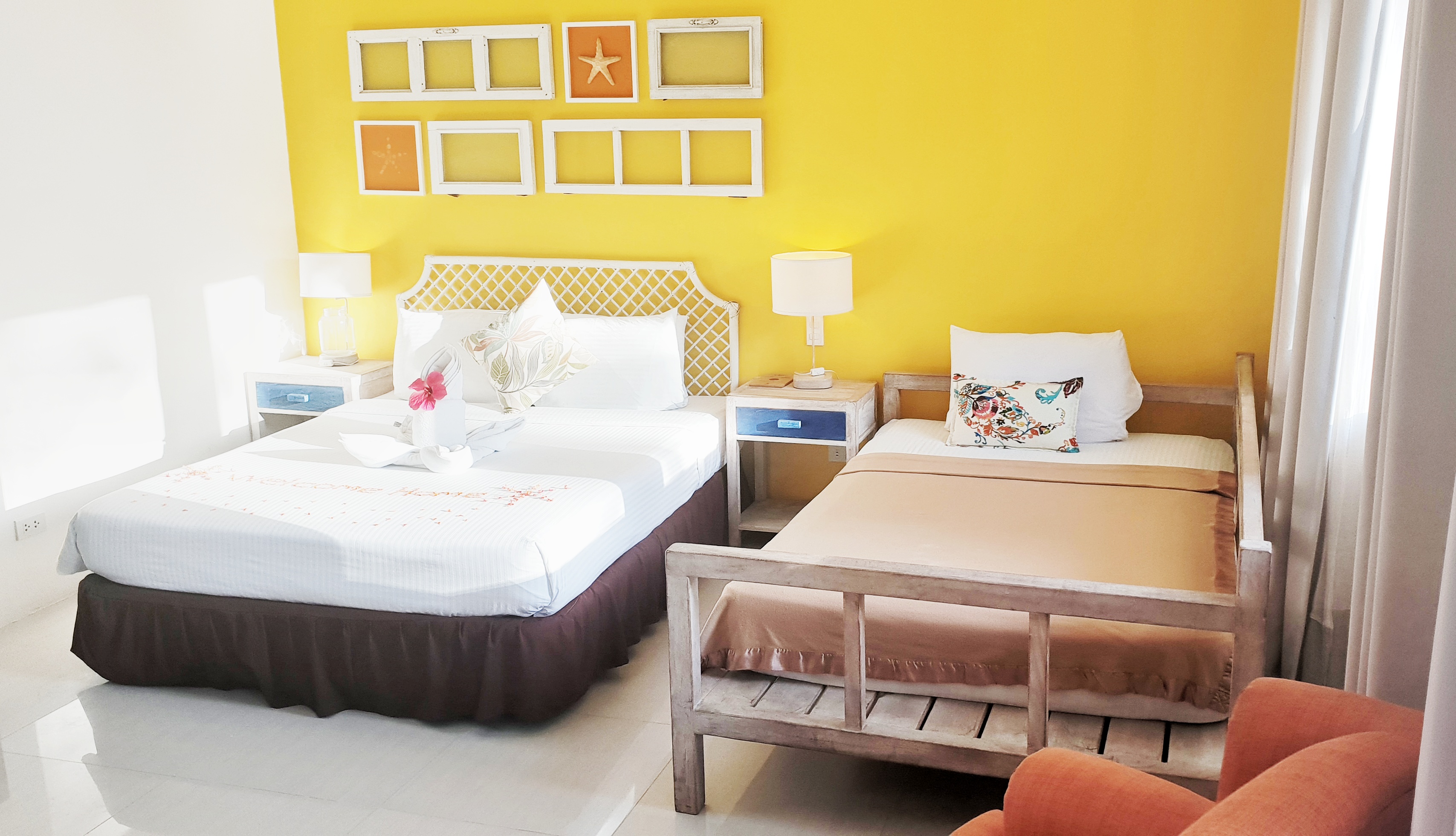 During our stay at Momo Beach House we decided to opt for the Deluxe Room which is absolutely HUGE and extremely spacious for a couple, a small group of friends or a family of three. This room boasts a super comfortable queen sized bed, a day bed, small living area and ensuite bathroom. It was ideal for our needs and we felt instantly at home when we arrived, and particularly loved its intimate features such as the chic, minimalist, and vibrant look that it has.
It comes with air conditioning, bath amenities shower, a writing desk with lamp, direct access to the pool, hair dryer, LCD TV, direct access to the gardens and plenty of space to chill out in.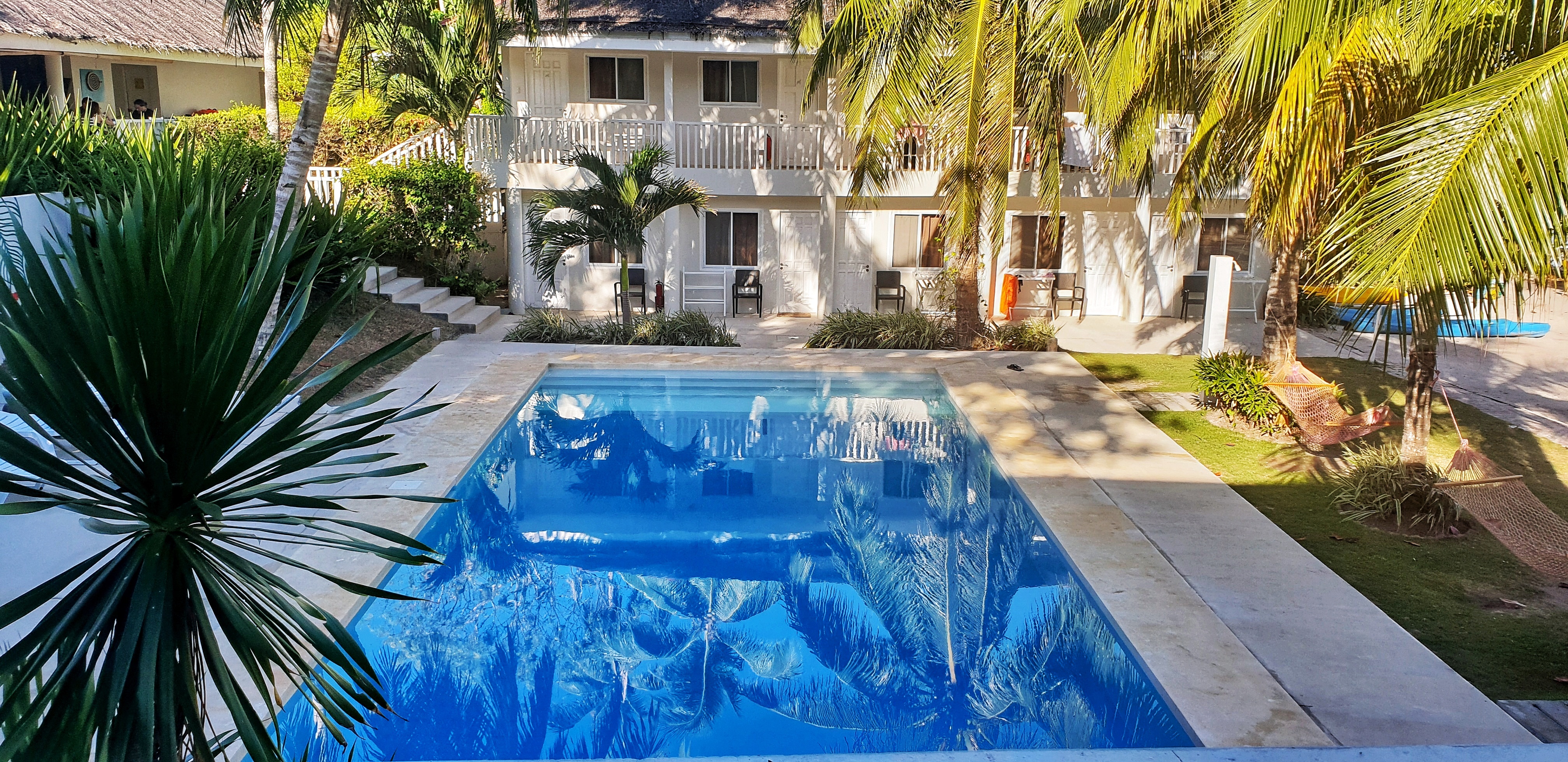 The artistic and 'beachy' touches around the property were much appreciated! Momo Beach House is definitely bright, cheery, and yet somehow….rustic. To me, right down to the music, everything about the ambience was just right. Known as an 'eco-chic boutique hotel', you'll notice their environmentally-friendly soaps and shampoos in the bathroom. Perfect!
There are also two others types accomodation, being the Standard Room & the Family Room. All their rooms are perfect after a long day at the beach.
Activities
The Pool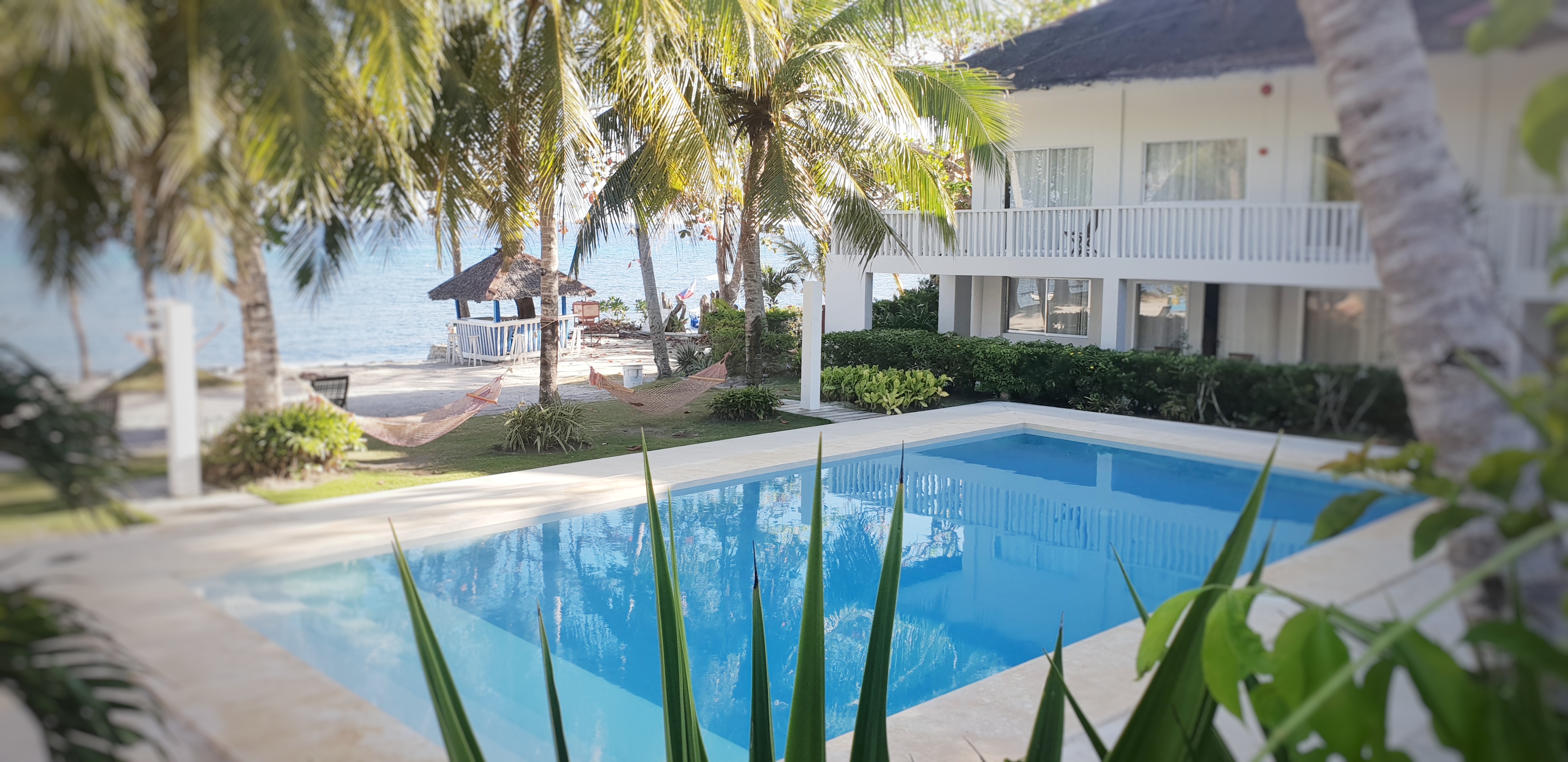 It is nestled amongst the surrounding rooms and offers an endless variety of activities for you to have an enjoyable stay; you can take a refreshing dip, do a few laps, float on your back, or simply soak up the sunshine and top up the tans. There are plenty of sun loungers to relax on for the day, with a few hammocks dotted around if you fancy more of a swing, with free beach towels provided.
Momo Beach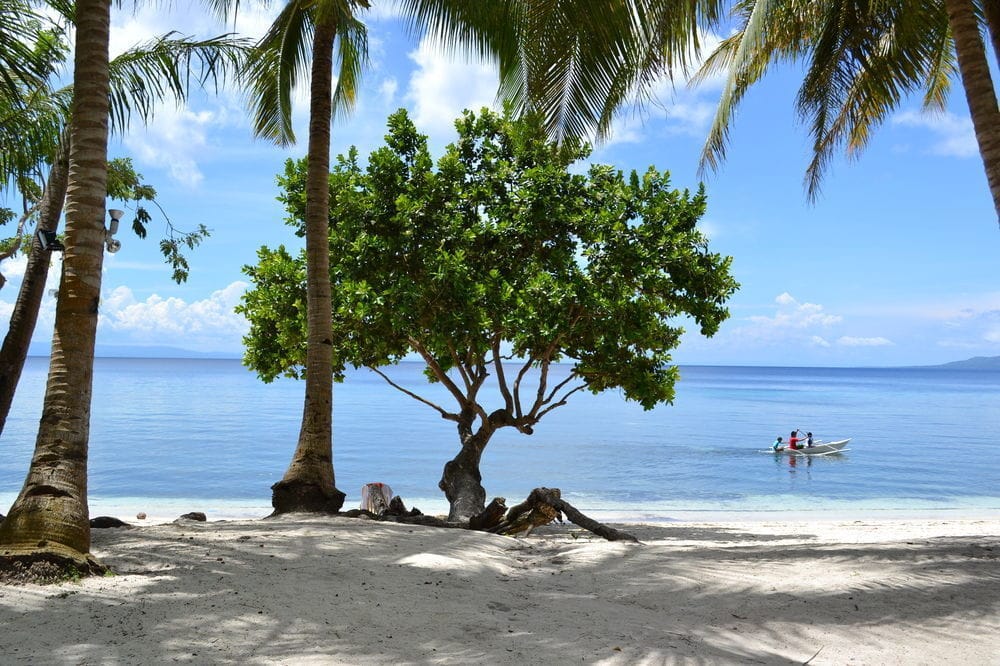 Its only a few steps away and while the beach is not the most perfect white sand, nor is it the ultimate beach for swimming. However, it still has something that Alona Beach mostly lost decades ago – local flavor. If you take a short walk down the beach, you can ease into the real Philippines here; local children play in the sun while their fathers return with fresh-caught dinner from the sea.
Water Sports
One of the best things about Momo is that you can hire kayaks, snorkel gear, flippers and stand up paddle boards for free to explore the beautiful Bohol waters. These are a great laugh and such a fun way to spend the day! Alternatively head to a scuba school to do some incredible diving in the crystal clear waters.
Beach Tree Cafe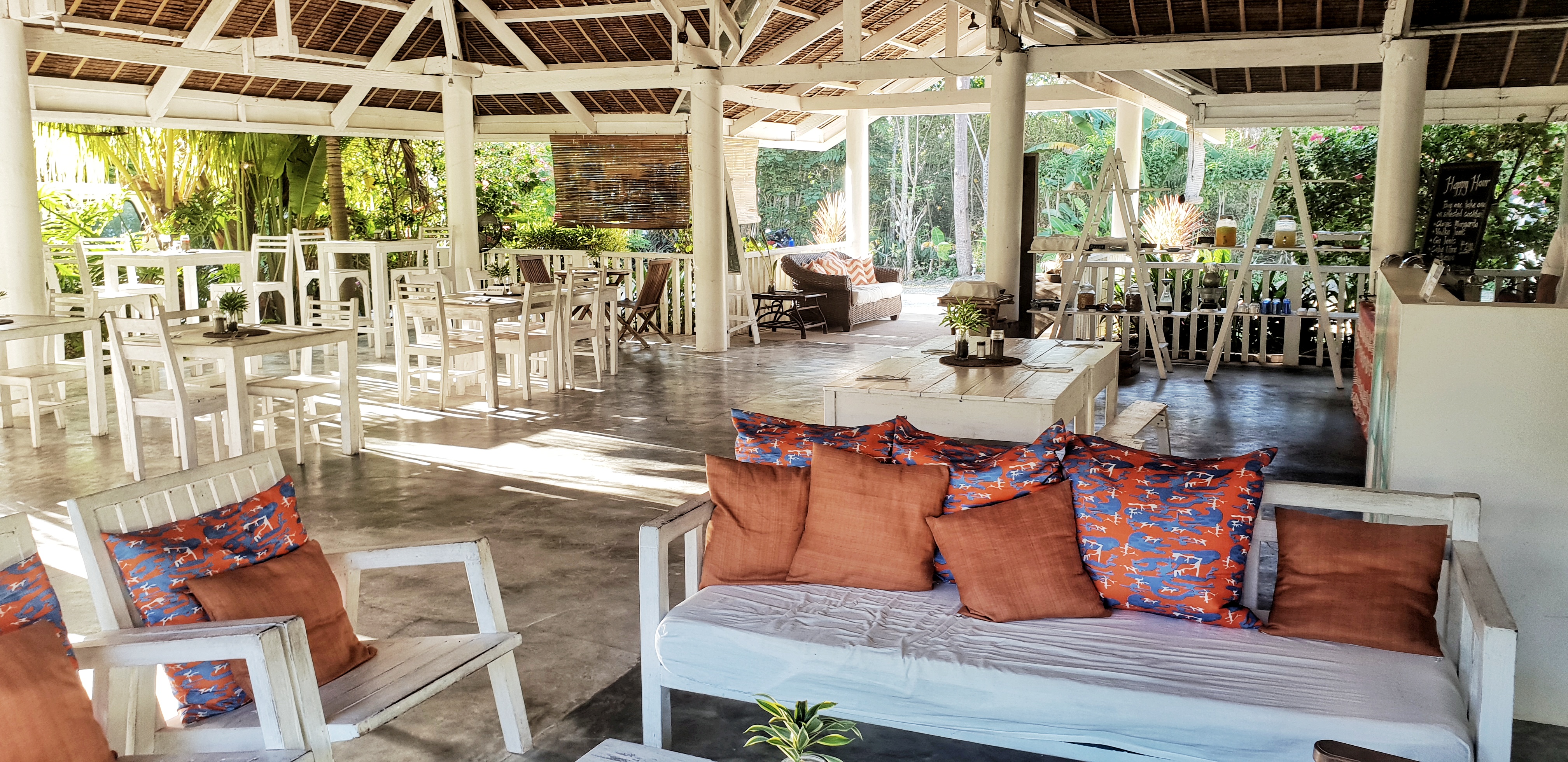 A fun and lively open air restaurant with the view of the pool and the sea, the Beach Tree Cafe is where good comfort food is served. It is a great place to buy and experience the freshest catch of the day from local fishermen in the area and have it cooked the way you want it. My favourite dish was the Thai Curry with rice – utterly delicious! Also between 5-7pm its buy one get one free on selected cocktails.
Breakfast:
Breakfast is included with the room and they have a great varied selection of rice, pancakes, eggs, sausages, bread, toast, spreads, fruits and cereals. Along with some strong fragrant coffee, teas and juices.
Visit the Chocolate Hills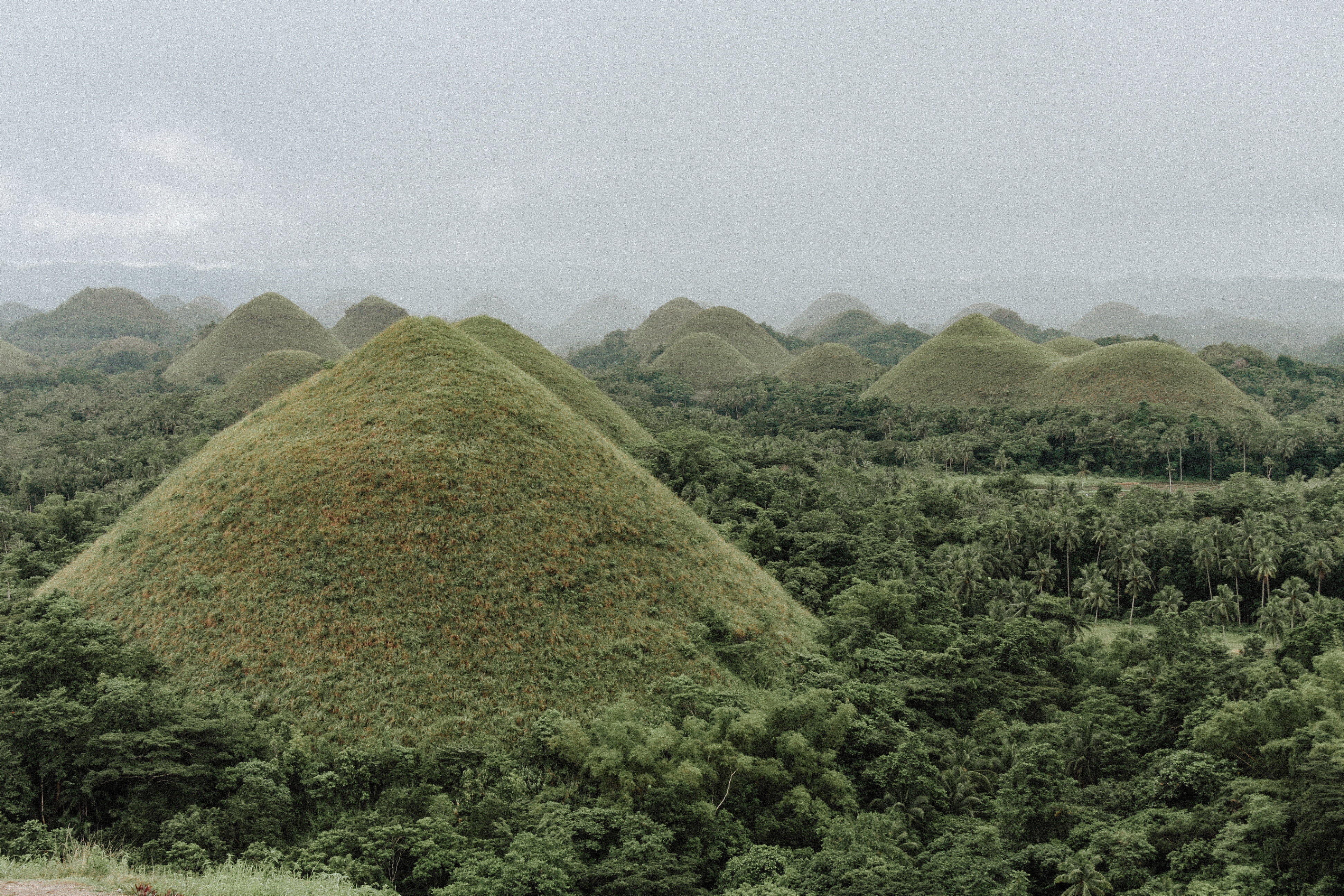 The Chocolate Hills are by far the most popular tourist attraction on Bohol Island and once you see it, it's easy to understand why. Here, lay hundreds of symmetrical green mountainous hills as far as the eye can see. During the dry season, these hills take on a milk-chocolate color- hence "Chocolate Hills". During the rainy season, they are lush and green. Hire a motorbike taxi to take you and enjoy the winding roads with natural and cultural sights along the way.
Be sure to go super early morning to avoid the hordes of tourists or at sunset to get the best colours.
Bamboo Hanging Bridge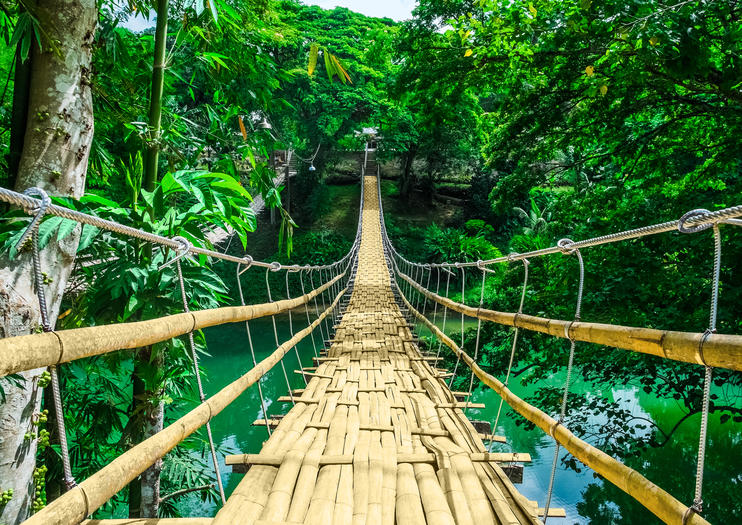 Visit the Bamboo Hanging Bridge where you'll walk across a bamboo-weaved bridge over the slow flowing river. Each step on the bridge gives you a little tingle up your back as it feels quite delicate- but not to worry as the bridge is suspended with sturdy cables that won't let you fall! Once you cross the bridge, there are little souvenir shops to purchase magnets, bags, shirts, and more
River Paddle Boarding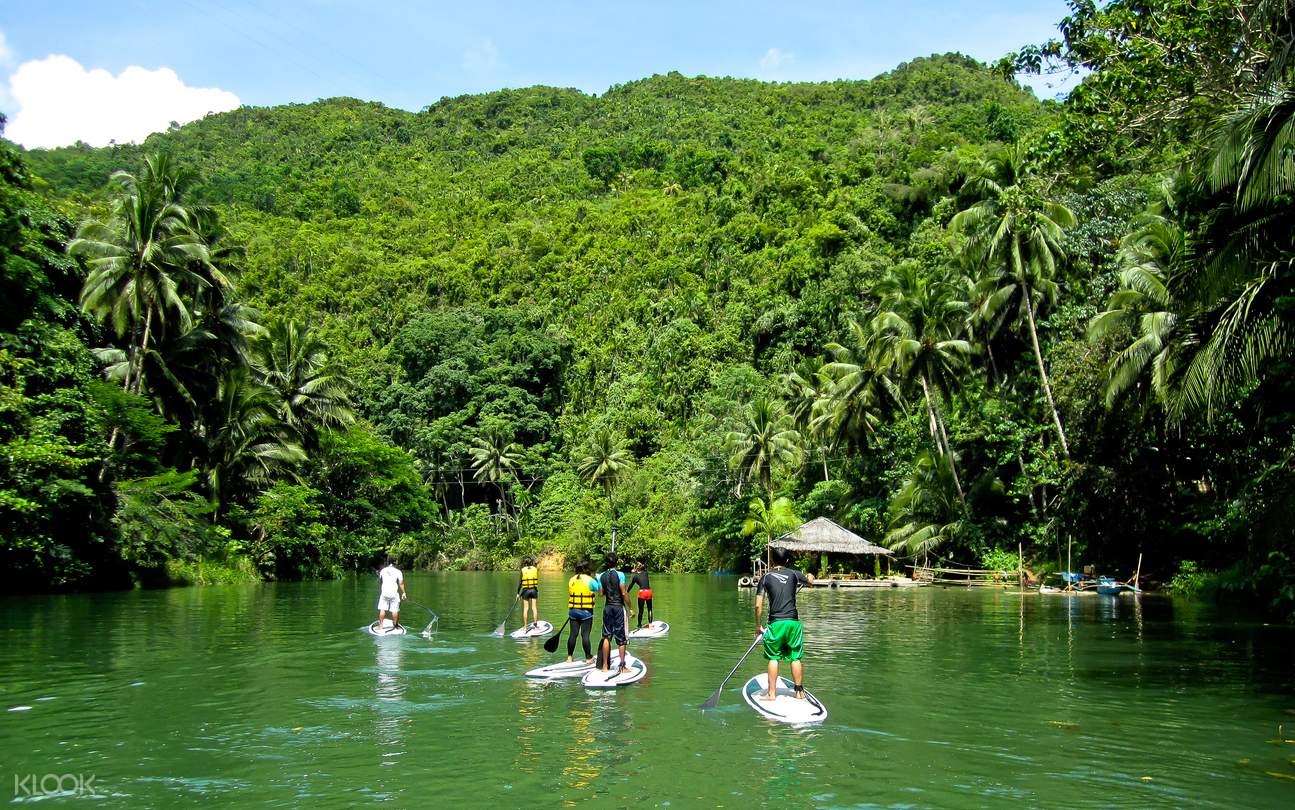 Journey down to the southwest corner of Bohol where you can embark on a day of paddle boarding.  You'll navigate through winding jungle passageways and around small waterfalls that offer a taste of nature in its purest form.
Tarsier Sanctuary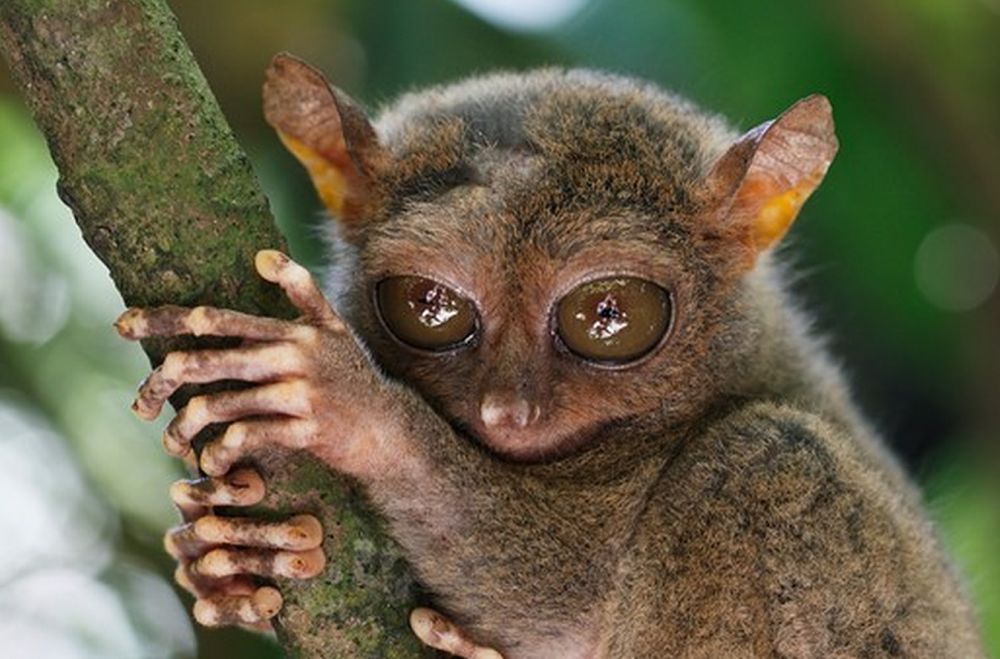 Tarsiers- locally known as 'mamag'- are an endangered species of mammals and would be close to extinction if it weren't for the efforts of the Tarsier Sanctuary in Bohol. Tarsiers are considered a "dependent" species meaning that they cannot thrive in the wild on their own. Every visit to the Tarsier Sanctuary helps fund efforts and habitat to keep these cute little creatures alive.
Seriously check out these cute little guys! Entrance is only 60 PHP per person and so worth it.
How to get there
Momo Beach House is a few kilometers away from the busy tourist-mecca of Alona Beach. Just getting there feels like an adventure, because the last stretch is a dirt road leading to a jungle beach! I loved it! We arrived via ferry from Cebu and Momo kindly picked us up in a large air-conditioned mini-van straight to the hotel.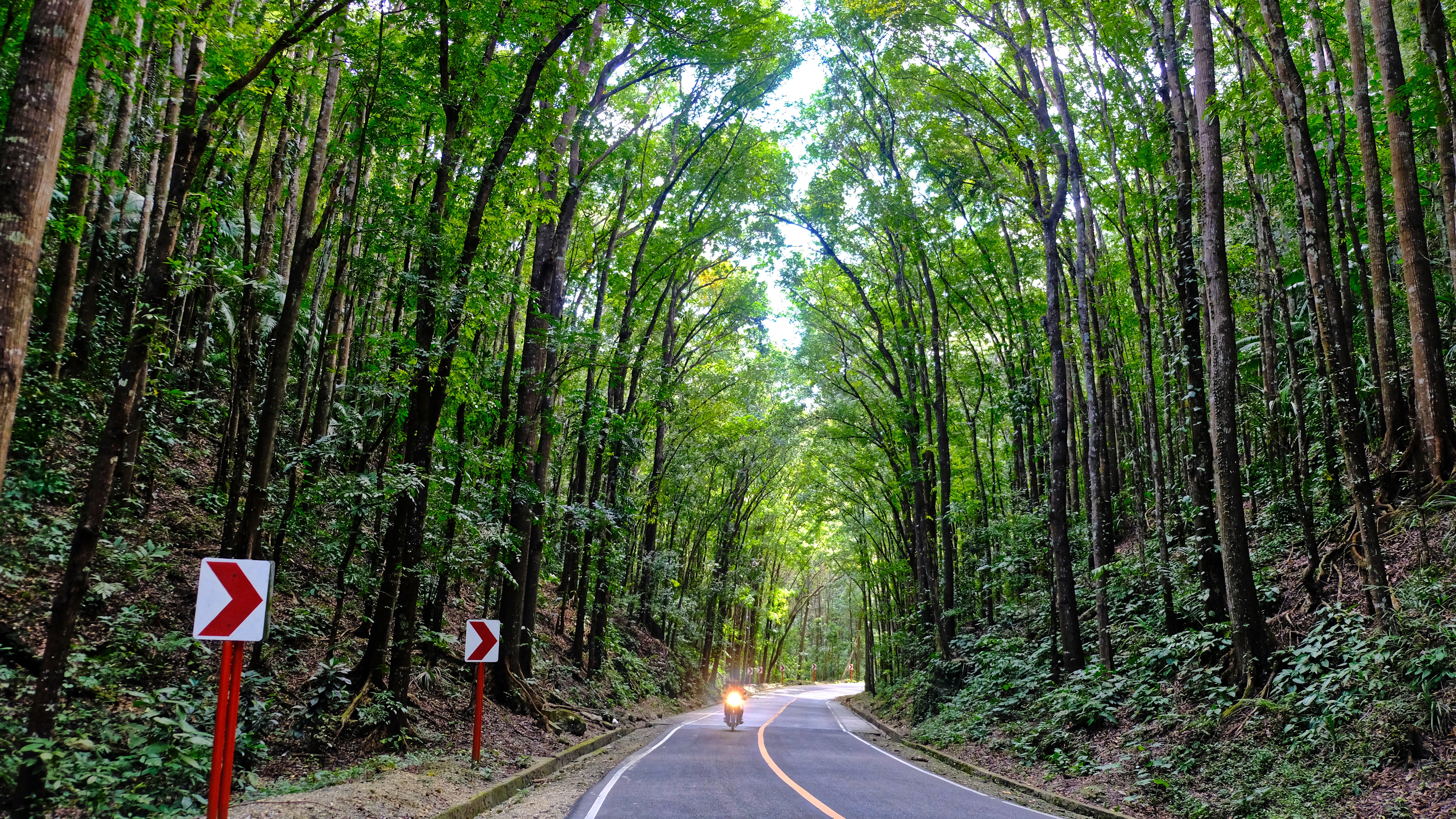 Momo Beach House
Barangay Bil-isan, Momo Beach Panglao Island, Bohol, Philippines 6340
M: +63915 988 9932
E-mail: [email protected]
Prices
They vary depending on what time of year you go and whether you stay in the Standard, Deluxe or Family Room.
We stayed in March 2019 and for our Deluxe Room we paid 7,000 PHP (£98) per night.
Extras
Complimentary welcome drinks
Daily turndown and cleaning
Free bath toiletries
Super friendly service
A hand drawn welcome sign for every guest
Summary
This place is absolutely fantastic and I am so glad that we chose to stay here for a few nights – its definitely worth it! The rooms are spectacular, with traditional but modern Filipino influences and amazing views right from our bed. The Beach House itself is super welcoming and the staff are so friendly, they can honestly not do enough for you to make your stay that little bit more comfortable than what it already is.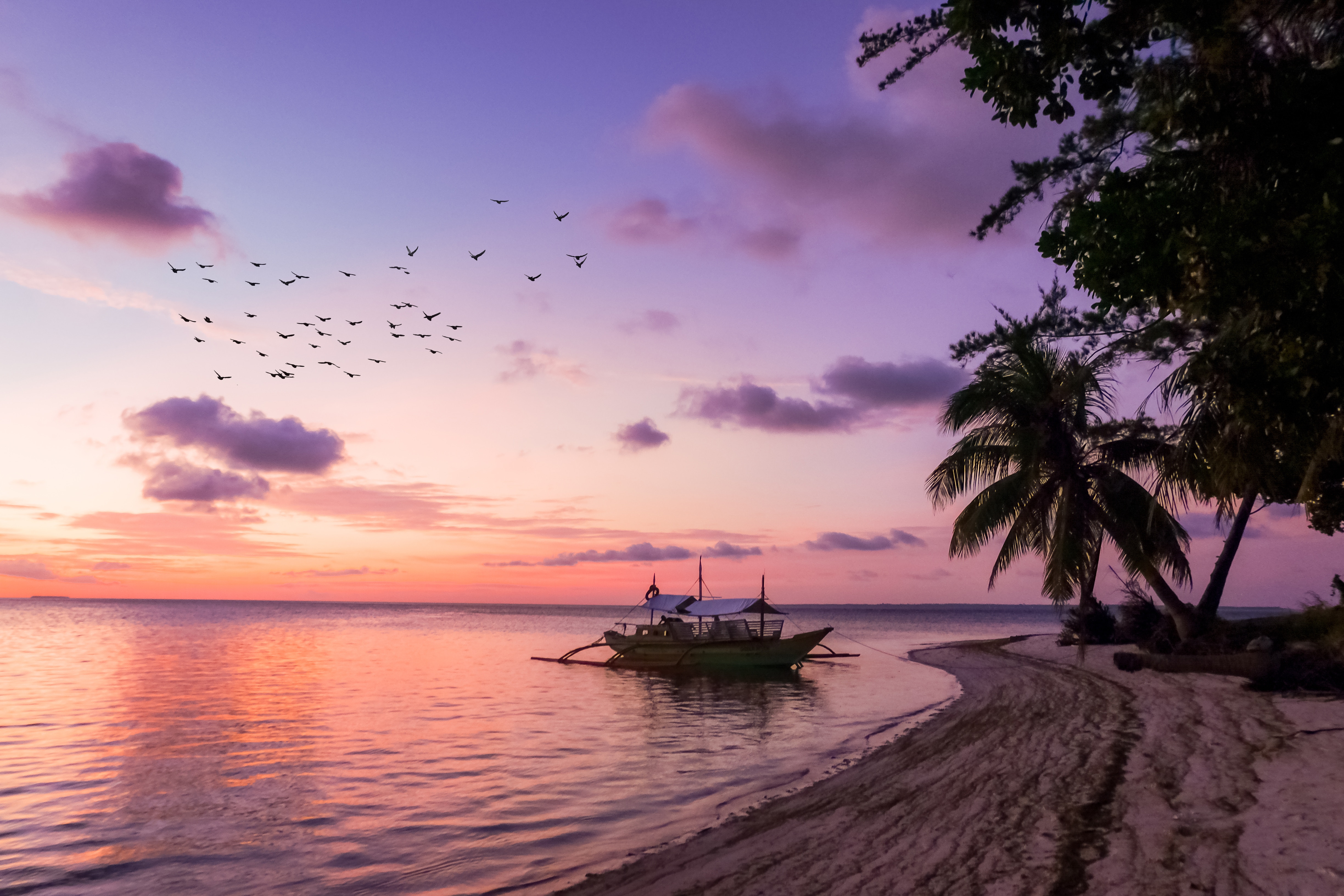 The best way to describe it? Homely! It offers a relaxed and unpretentious stay with beautiful surroundings giving it a heart and soul kind of feel to your stay. There was so much ambience that you literally get drawn into it straight away.
I stayed with some amazing properties in Bohol, but this is the one I consider home. I would come back in a heartbeat, and I would like to thank the very generous and accommodating staff for hosting me. I'm so pleased to be able to share this wonderful experience with you!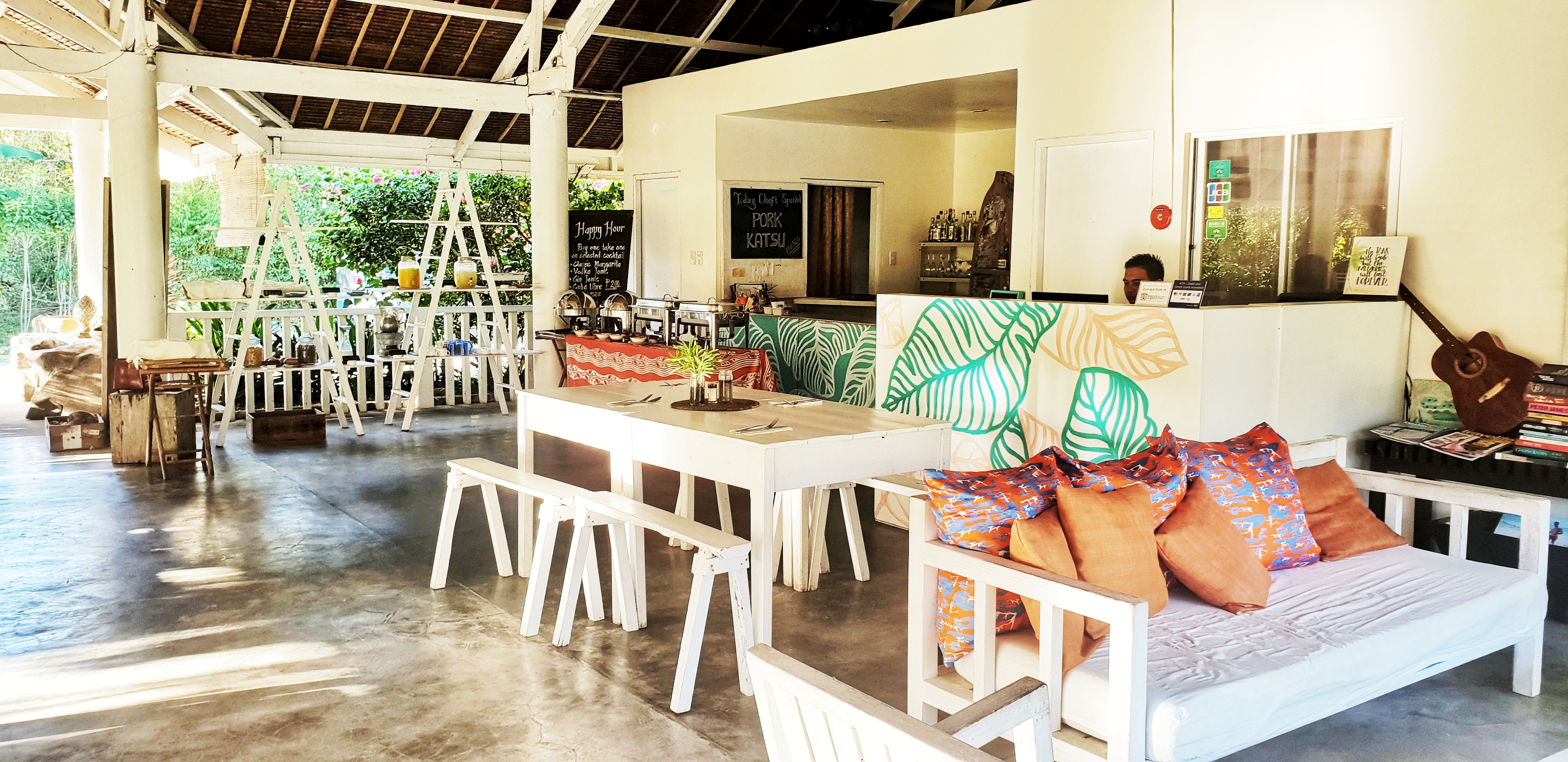 If you are in the Philippines and you want to have a unique experience, I would highly recommend Momo Beach House.
Also check out their Facebook and Instagram here.
***Thank you to Momo Beach House for kindly sponsoring this post. All opinions are 100% honest & completely my own.