AN EXTENSIVE GUIDE TO ROTORUA AND ITS NATURAL WONDERS
⇷☓⇸
This is an extensive to guide to exploring Lake Rotorua, Redwoods Forest, Freak shakes and Kerosene Creek
Rotorua, New Zealand is one of the most popular tourist destinations on the North Island. Also known as 'Rotorvegas' (with a sign to accompany at the top of the luge), this city is the starting point for nature walks, Maori cultural experiences, trips to incredible geysers, and beautiful natural free spas.
Rotorvegas!
It is most notably known for its eggy smell due to the sulphur springs emitting a funky odour that can be smelt all over the city.
However, not to be deterred (you stop noticing the smell after a while), these are some of my favourite places to visit and can be done in a day:
1. Lake Rotorua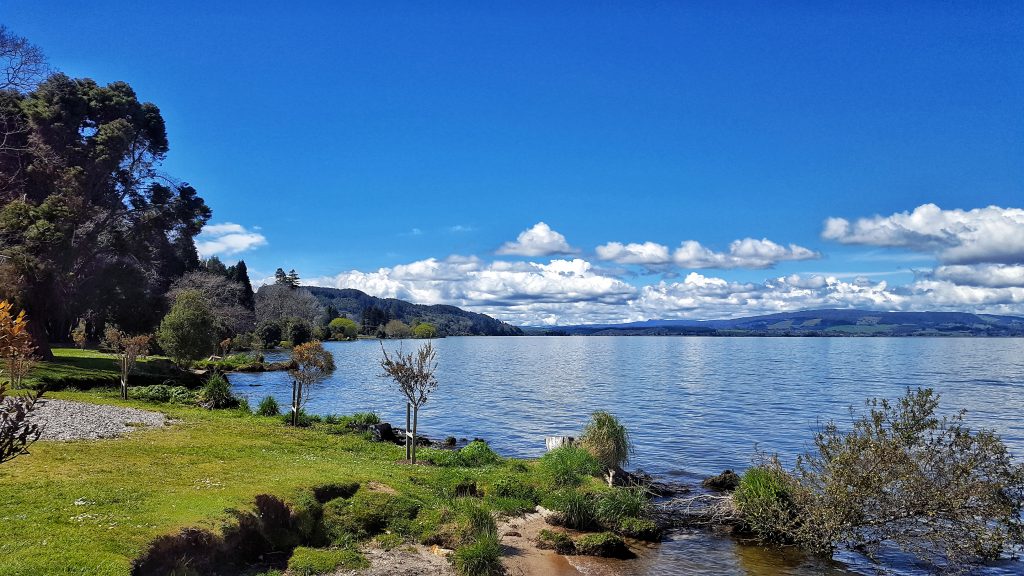 Rotorua sits right on a lake, with a quaint little island in the middle. Its a great way to spend a beautiful afternoon, cruising along the water and hiking around the island.
Make sure you walk the city as Rotorua has a great museum that gives you a look at this town's history as it has been a tourist town for over 250 years. I found walking around the city was quite charming and a good way to spend about an hour with its shops, cafes and restaurants.
2. Redwood, Whakarewarewa Forest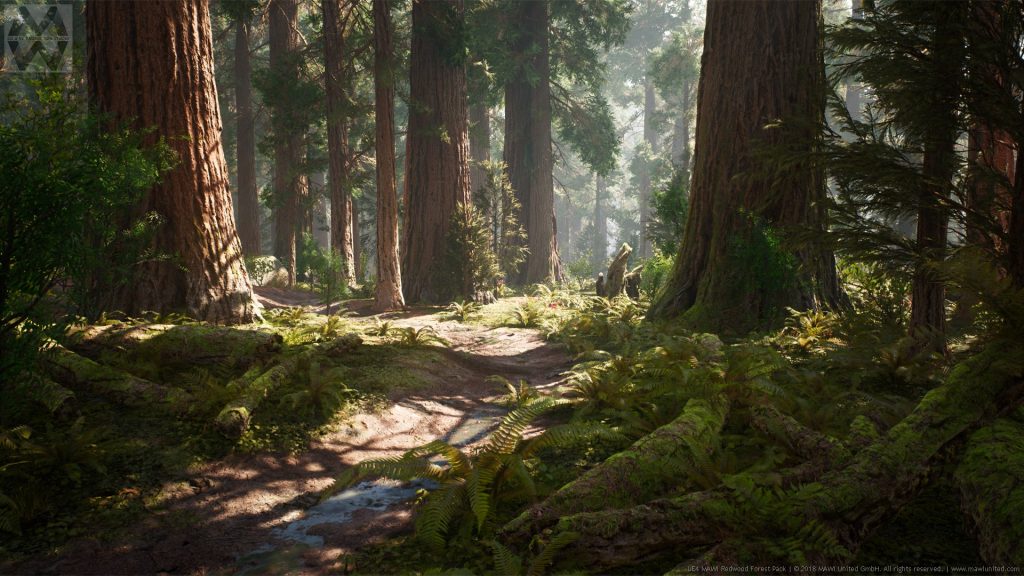 The Redwoods Forest, is simply spectacular!
There are a diverse range of exotic tree species, mix of native undergrowth, panoramic views, and is within a close proximity to lakes, thermal areas and the city centre.
Over 5600 hectares of forest awaits you to enjoy and explore at your leisure and if you love the outdoors and want to experience nature at its best this area is definitely for you!
The forest is well known for its network of superb mountain biking and walking tracks, in and amongst these towering trees, along with numerous other species and the fresh forest air.
3. The Tree Walk
The Redwoods TreeWalk is located within the main Redwood Grove and starts outside the Redwoods I-Site and Visitor Centre – price is $25 NZD for an adult.
The TreeWalk consists of 21 suspension bridges traversing between 22 Californian coastal redwoods. It gives walkers a unique view of the native undergrowth below from up to 12 meters above the ground. At 553 meters long at allows plenty of time to appreciate the beauty of the forest that is quite different from what you experience on the ground.
4. Ciccio Cafe Freak Shakes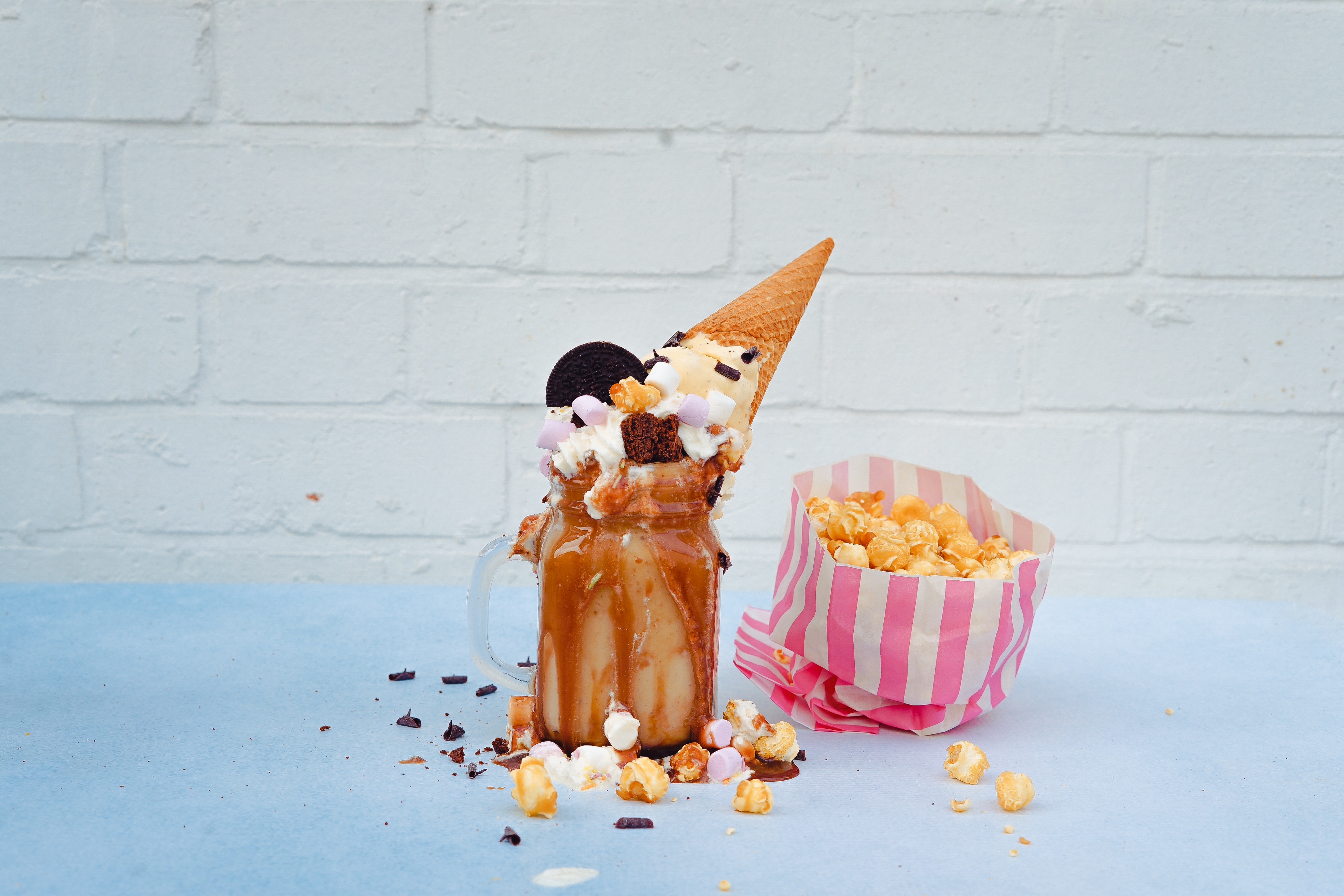 Unless you've been living under a lactose intolerant rock, you would have noticed that freakshakes are becoming a common dessert in and amongst foodies.
Ciccio Italian Cafe have certainly stepped up to the plate providing a range of freakshakes to appease every taste. Upon my visit we opted for the Butterscotch Badass and Chockywocky, which were divine!
Make sure to stop by and try one!
5. Kerosene Creek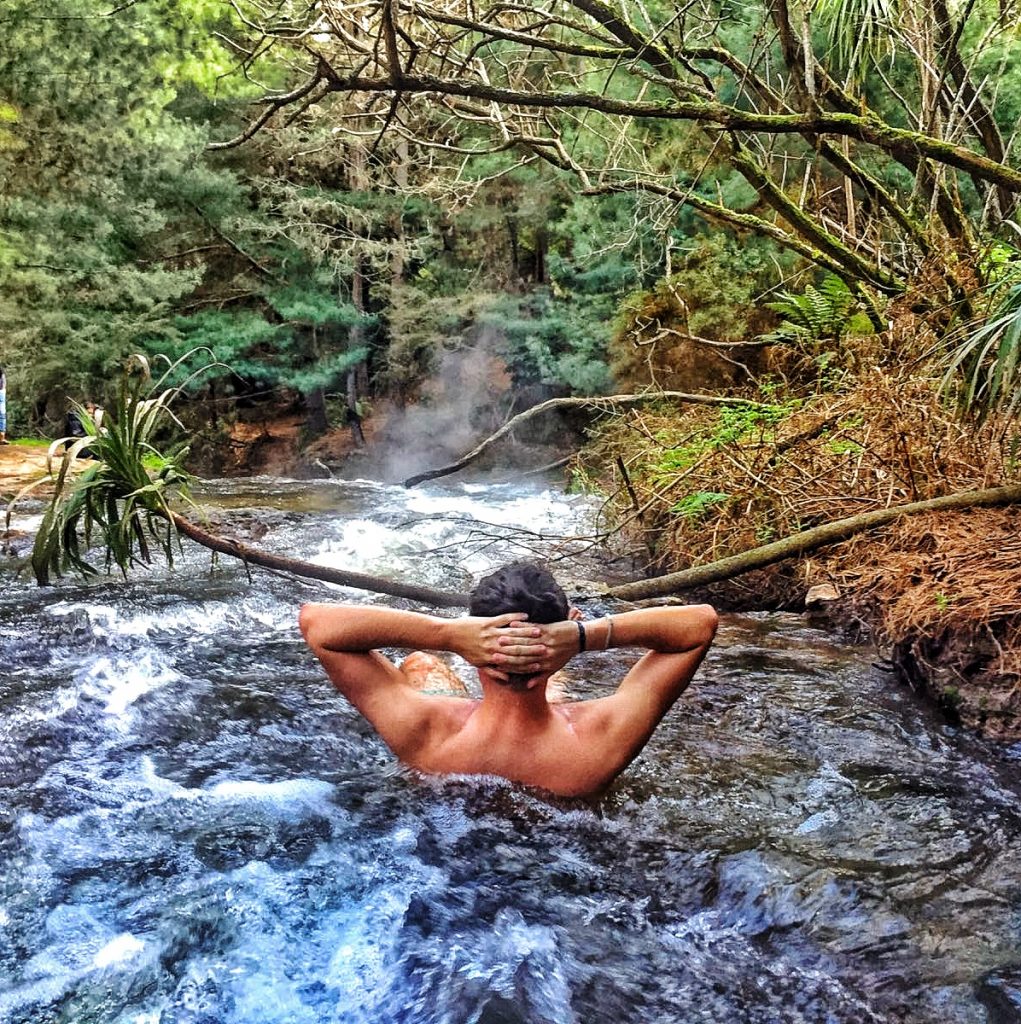 Thirty five minutes  drive south of Rotorua is Kerosene Creek, a geothermally heated stream where you can bathe and relax.
Its hot water comes from a natural spring under the earth which bubbles up into the cool waters of the creek, creating pleasantly warm waters. Set amongst lush native bush, Kerosene Creek is popular among visitors and locals alike, offering a natural bathing experience like no other. There's no admission charge, remember to take a towel and of course take rubbish away with you.