OCEANS OF JUNGLE & AN INFINITY POOL
⇷☓⇸
One of my favourite resorts that I stayed at in Bali, Munduk Moding Plantation (MMP) is the ultimate picturesque place to stay where the blue skies meet with the calm waters of their infinity pool overlooking the Bali sea and the towering volcanoes in Java. It honestly takes your breath away!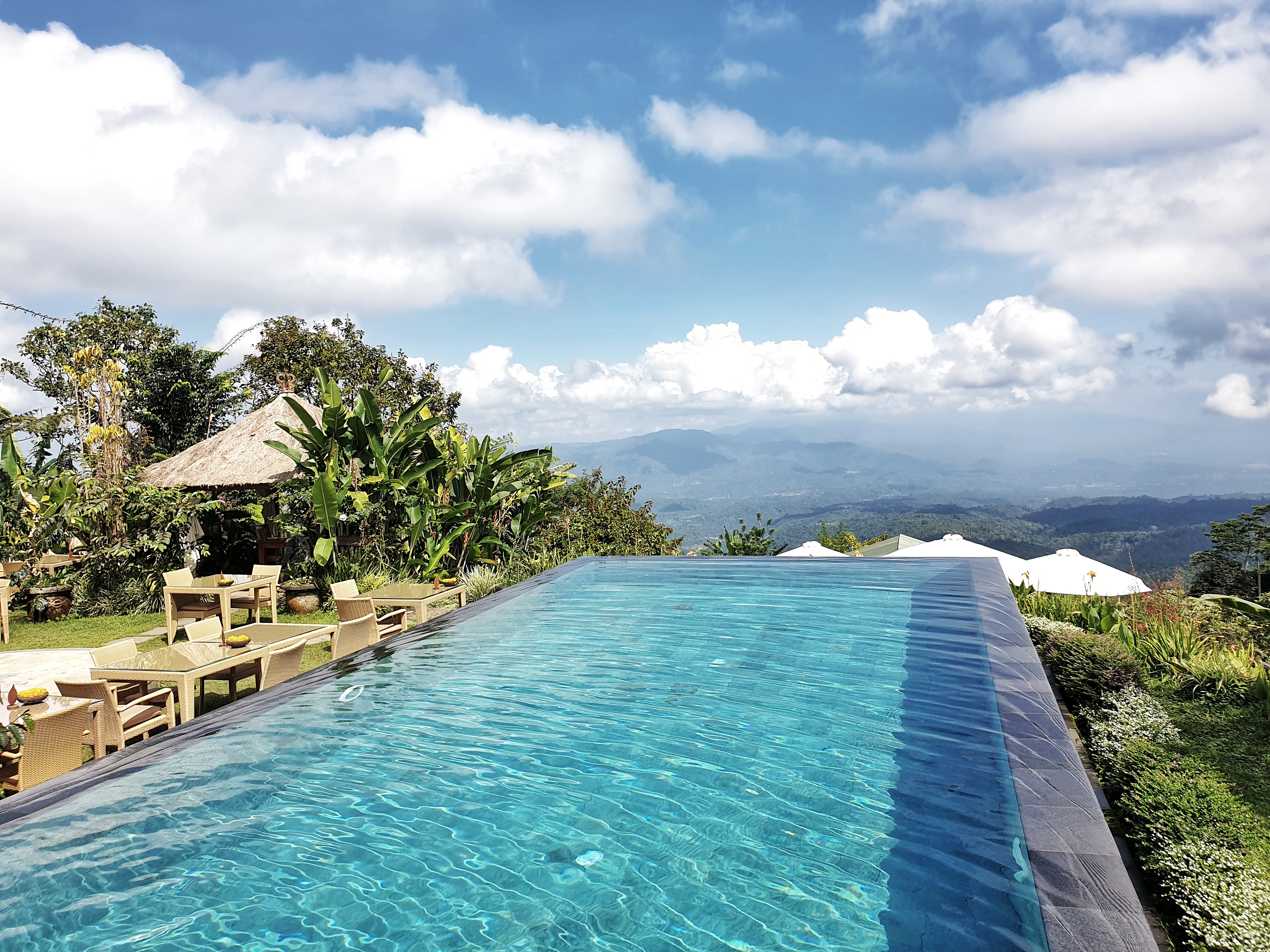 The best part is that it is super secluded, nestled away in a working coffee plantation surrounded by dense green jungle penetrated by by beautiful birdsong and a choir of crickets. This to me was the real Bali and I was happy to hideout here until I grudgingly had to leave.
Highlights
Infinity pool over looking dense green jungle and mountains
Fresh and unique coffee
Fantastic rooms that were clean, amazing views and very comfortable
A jacuzzi and spa on-site
A small fire is lighted every evening: a great place to take in the skies of the Southern hemisphere and the views of the coastline and villages in the distance
The Garden Suite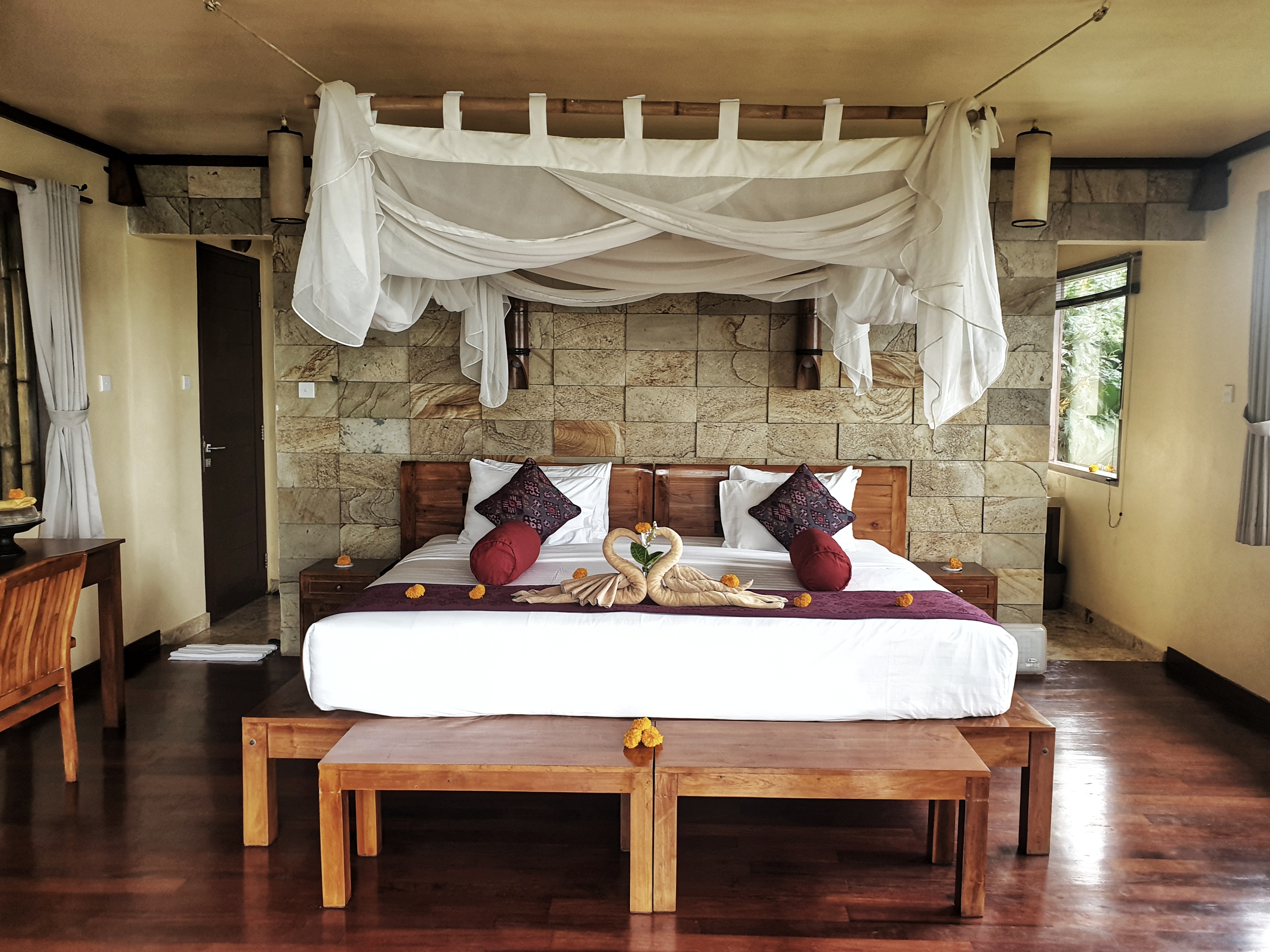 During our two night stay at MMP, we decided to opt for the Garden Suite which met everyone of our needs while we were there. Designed by award winning Bali architect, Popo Danes, the suite has significant key features of typical Balinese architecture with a modernist tradition, adapted to the environment of this hill station. It was completely secluded and we loved that it had its own private huge glass windows where we spent the evenings watching the sunset and drinking cocktails while getting ready to go out.
It comes with its own en-suite bathroom which is super modern with merbau parquets, Sulawesi cream marble and offers a minimalist natural style using products found onsite at MMP (including a very old coffee tree). The best part is that the suite comes with a king size bed, which was so comfortable I didn't want to get out of it in the mornings (however fresh brewed coffee soon got me out). There are matching couches which are all made of out tropical hardwood and falling inline with the feel of the suite.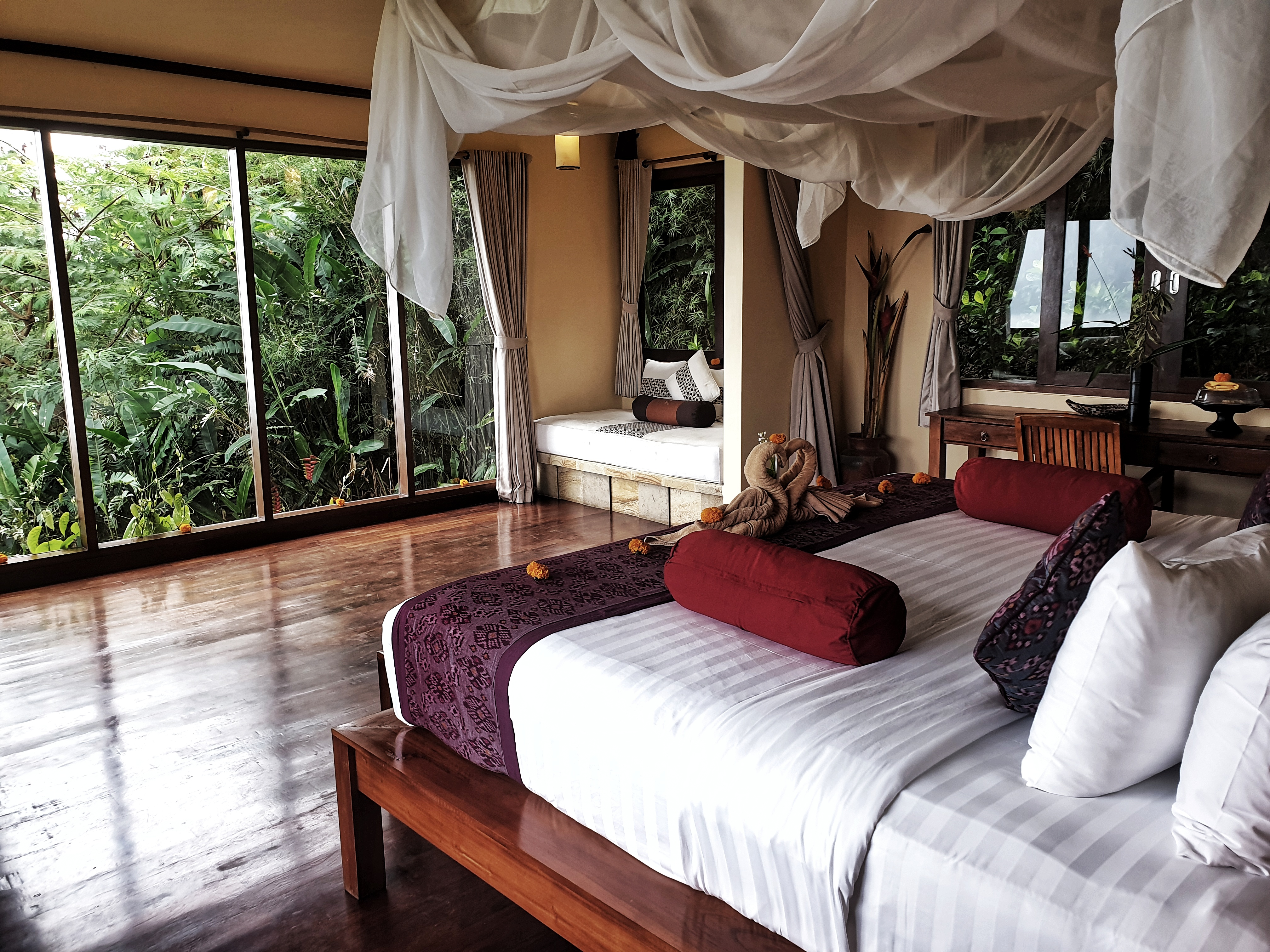 The bed itself faces huge glass panel doors which provide the most breathtaking views in all directions of jungle, mountains and beautiful nature. Breakfast is also included.
This is what I call luxury!
To check out this room and the other suites & villas they have click here
Activities
The Infinity Pool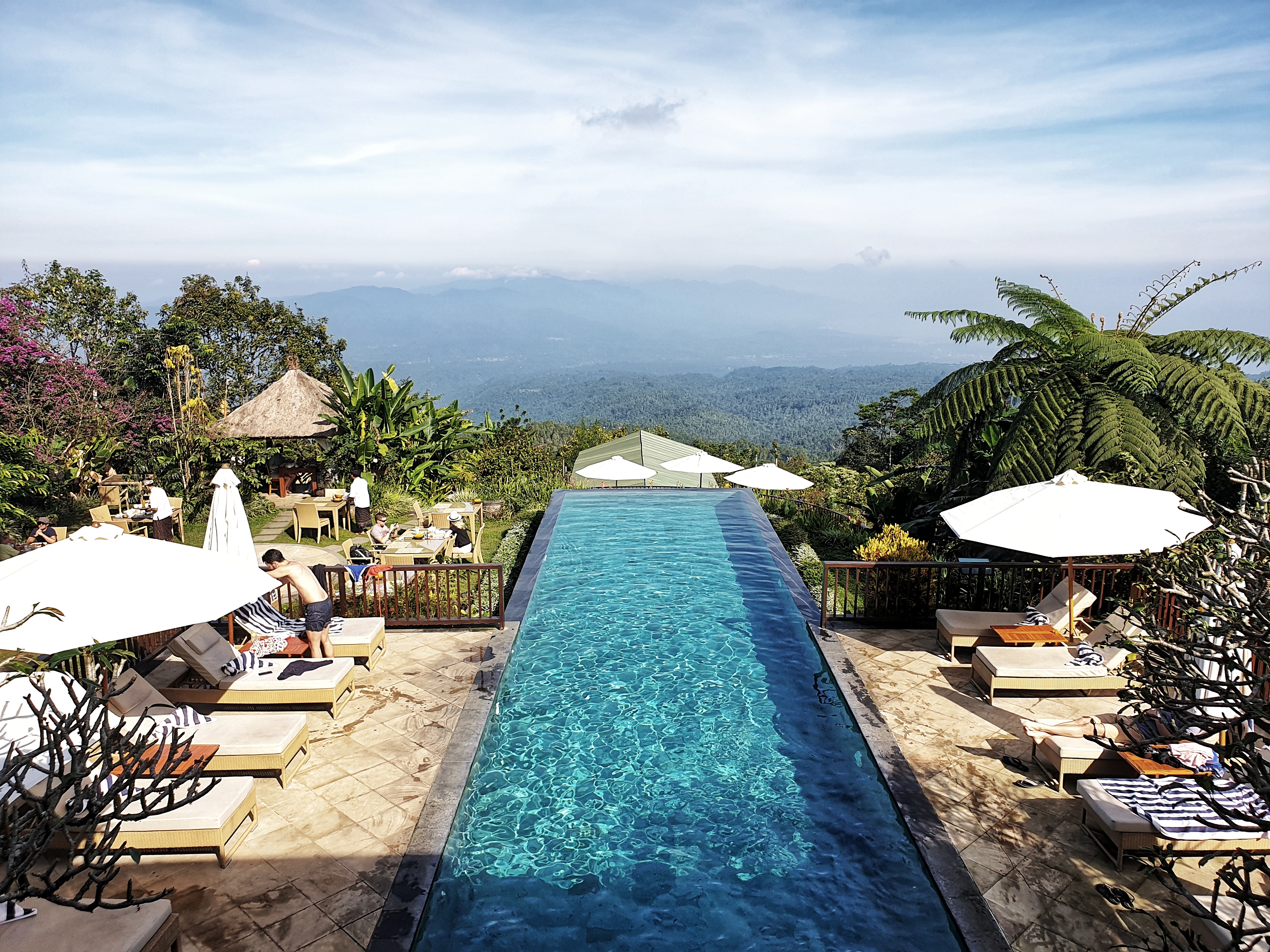 What better way to spend your day in the mountains of Bali than having a dip in their 18 metre infinity pool which has a panoramic view of the rolling green hills, Bali's central mountains and the Java sea. Perfection! To make it even better they also have a jacuzzi-deck which offers the same views and has also been rated the worlds third top Infinity Pool by Asia Spa.
The Plantation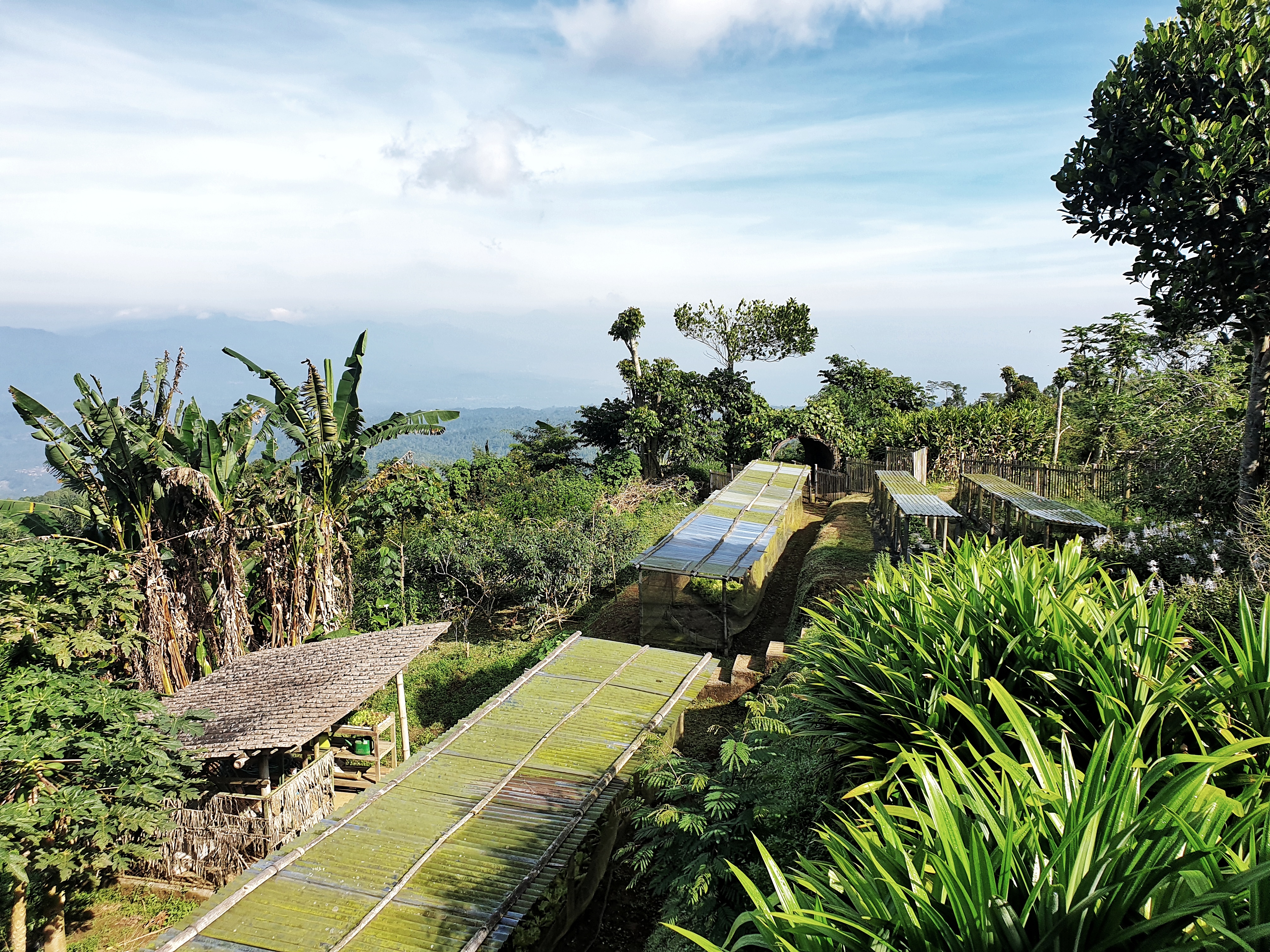 MMP is a working coffee plantation, that also grows a wide variety of tropical fruits, vegetables and flowers. You will find so much nature here that it can be easy to lose yourself for a few hours wandering around the forest areas that have bamboo mini forests and lotus ponds.
Keep yourself entertained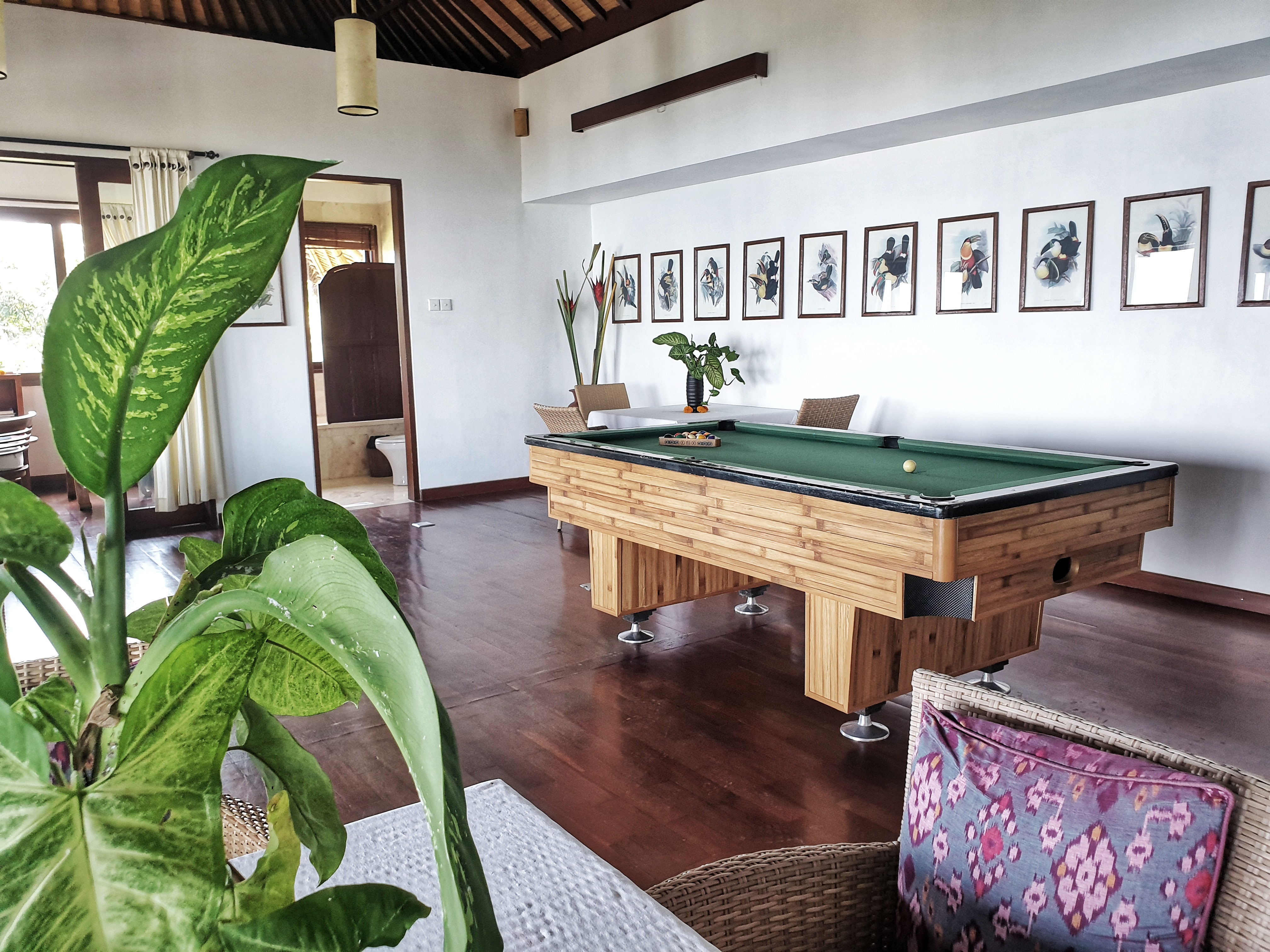 One of my personal favourites was the free pool table which is upstairs and above the restaurant. This was such a great place to relax, play some games (plenty of board games to chose from) or a grab a book from their library fitted with comfy chairs for your pleasure.
The gym, spa and other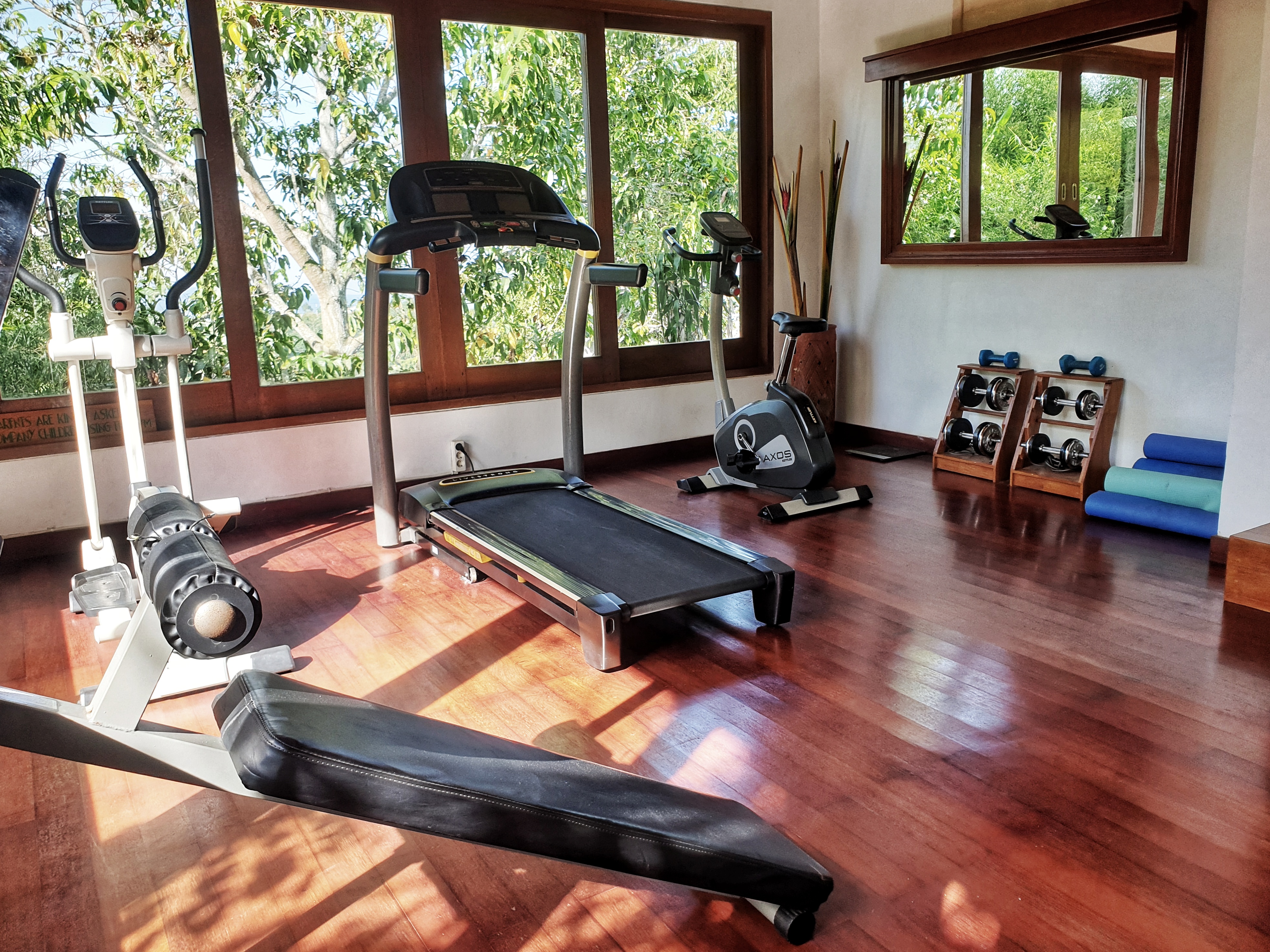 On top of this they also offer: Horse riding on the plantation, hiking tours around ancient temples, mountain biking, a fully equipped gym & spa, tennis & badminton courts, free wifi around the whole resort, DVD's to watch in your suites, and star gazing.
Check out the Handara Golf & Resort Gates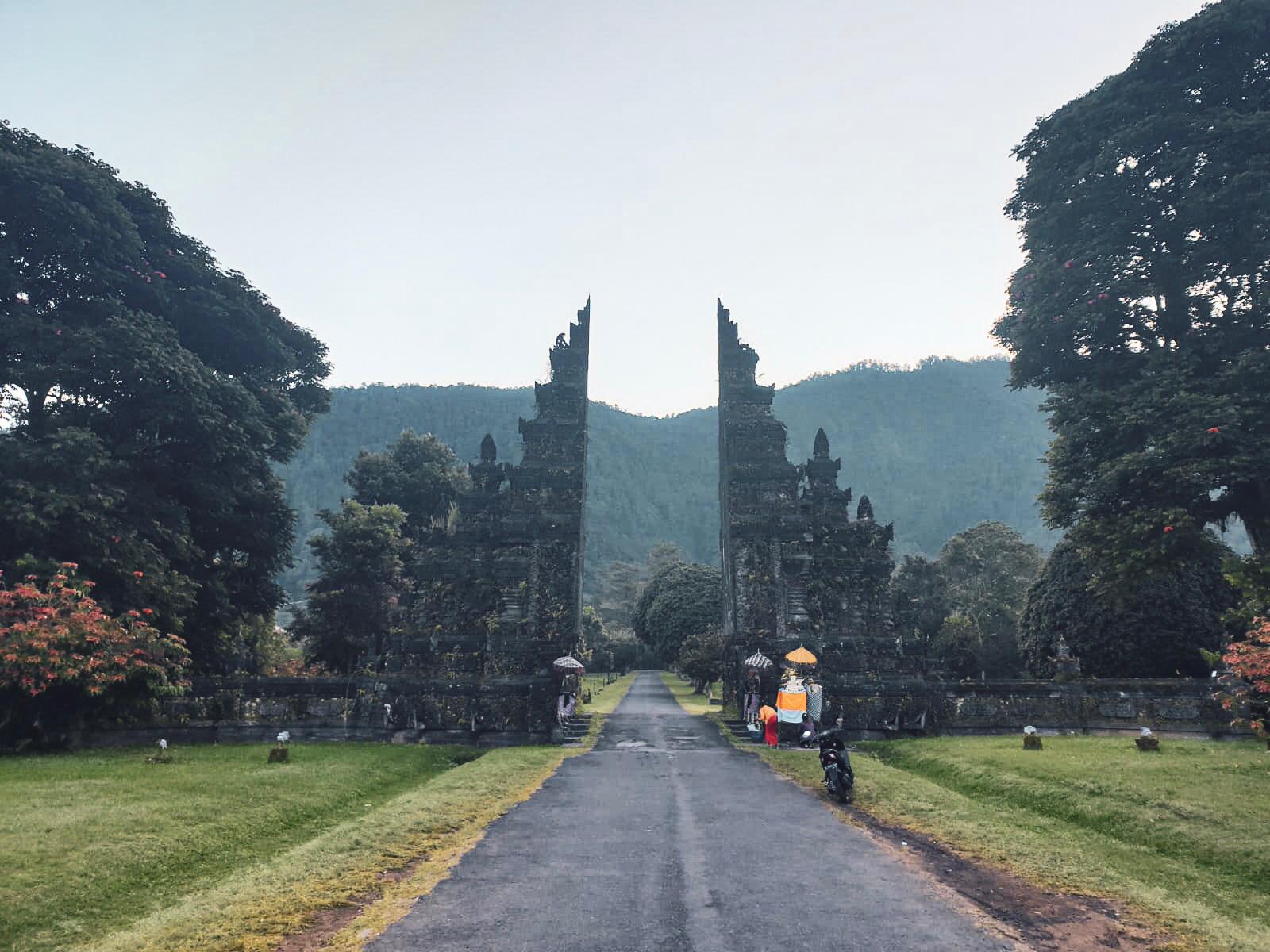 As the name suggests Handara Golf & Resort Bali is a fully functioning golf club. A golf club though, with very tall and picturesque entrance gates. The Bali gates have become crazily popular thanks to social media and are now at the top of most visitors lists particularly as a must have Bali photo. You need to get here for at least 6am as it starts getting really busy around 7am with tourists. Also if you get there early enough you can beat the gate guard who charges 30,000 IDR per person – just to take a photo!
Ulun Danu Beratan Temple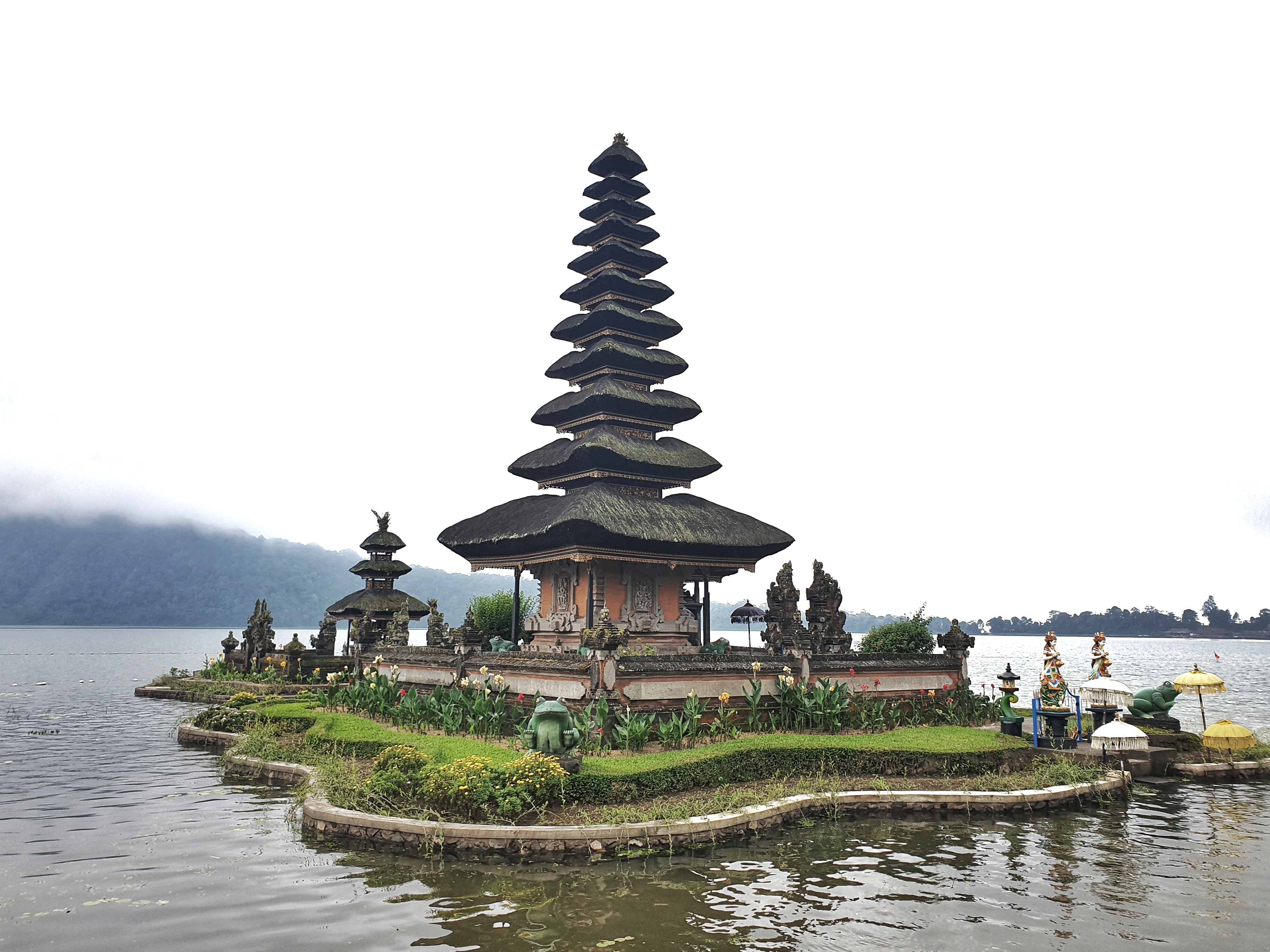 This is both a famous picturesque landmark and a significant temple complex located on the western side of the Beratan Lake in Bedugul, central Bali. It means 'the source temple of Lake Beratan', and is easily the island's most iconic sanctuary sharing the scenic qualities with the seaside temples of Uluwatu and Tanah Lot.
The smooth reflective surface of the lake surrounding most of the temple's base creates a unique floating impression, while the mountain range of the Bedugul region encircling the lake provides the temple with a scenic backdrop. It will also cost you 50,000 IDR per person entrance fee.
Leke Leke Waterfall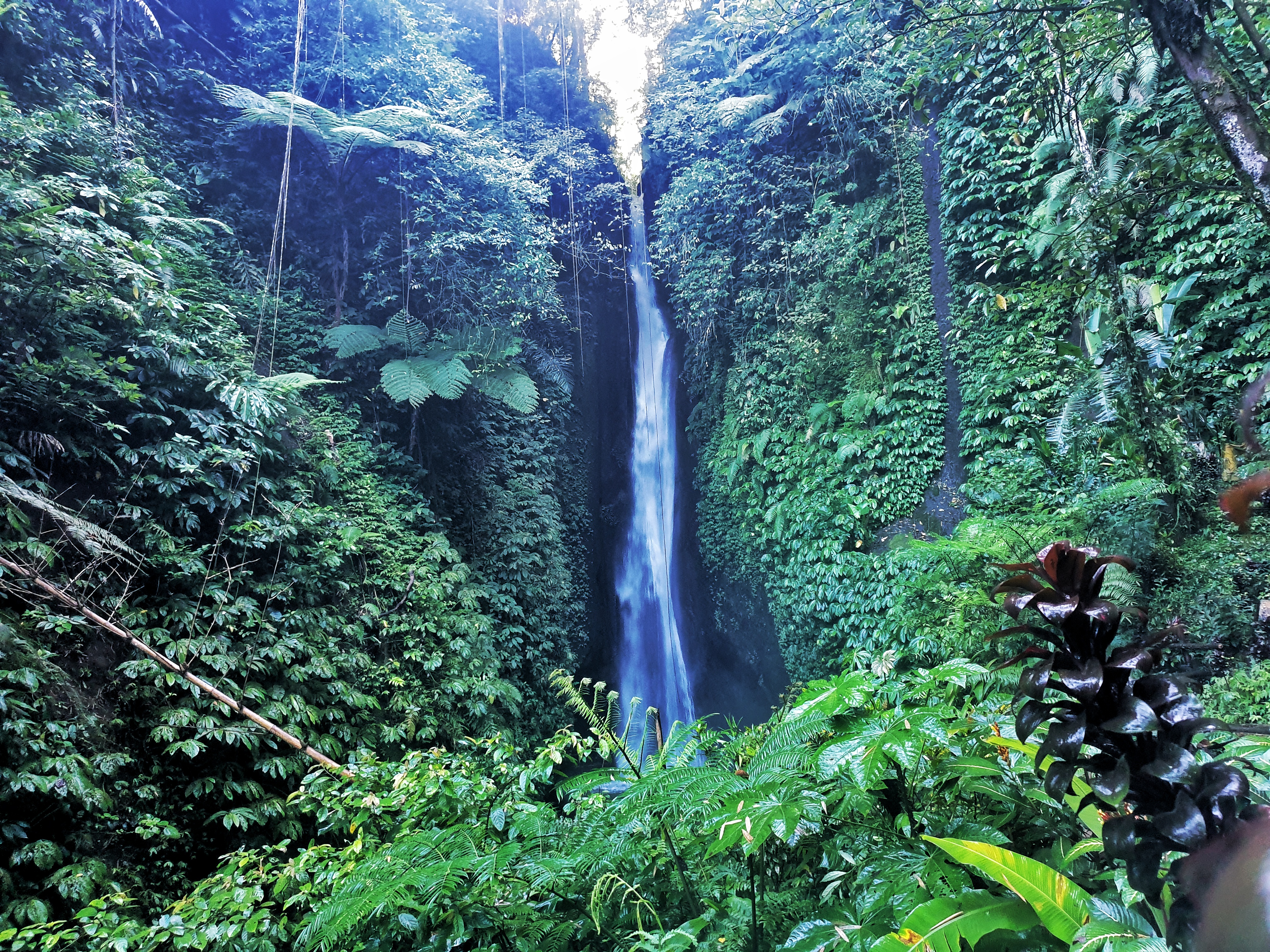 This is such an underrated waterfall which not very many people know about and is such a great location for a good Instagram photo opportunity. When you reach the end of the trail you'll be greeted with this incredible flow of white satin threaded water which surges down in to a shallow rock pool below. You can explore behind the falls and this is where you will find a naturally carved out cave. There is an entrance fee of 30,000 IDR per person.
How to get there
By Car:
MMP is located about 30 minutes driving from Lovina and an hour and a half from Ubud. The airport is a good two hour drive. MMP offers transfers to and from the airport as well as pick-up and drop-offs anywhere on the island.
You can either grab a Bluebird taxi which you will have to negotiate the prices or opt for a Grab which will be a set price.
By Air:
Ngurah Rai International Airport in Kuta is served by many international and domestic airlines with daily flights to and from Europe, Australia and the USA. There are also many flights to destinations all across Indonesia. Intense competition between carriers has led to high frequencies, good service and very affordable fares for travel in this part of Asia. From there you can get a taxi or Grab to the resort.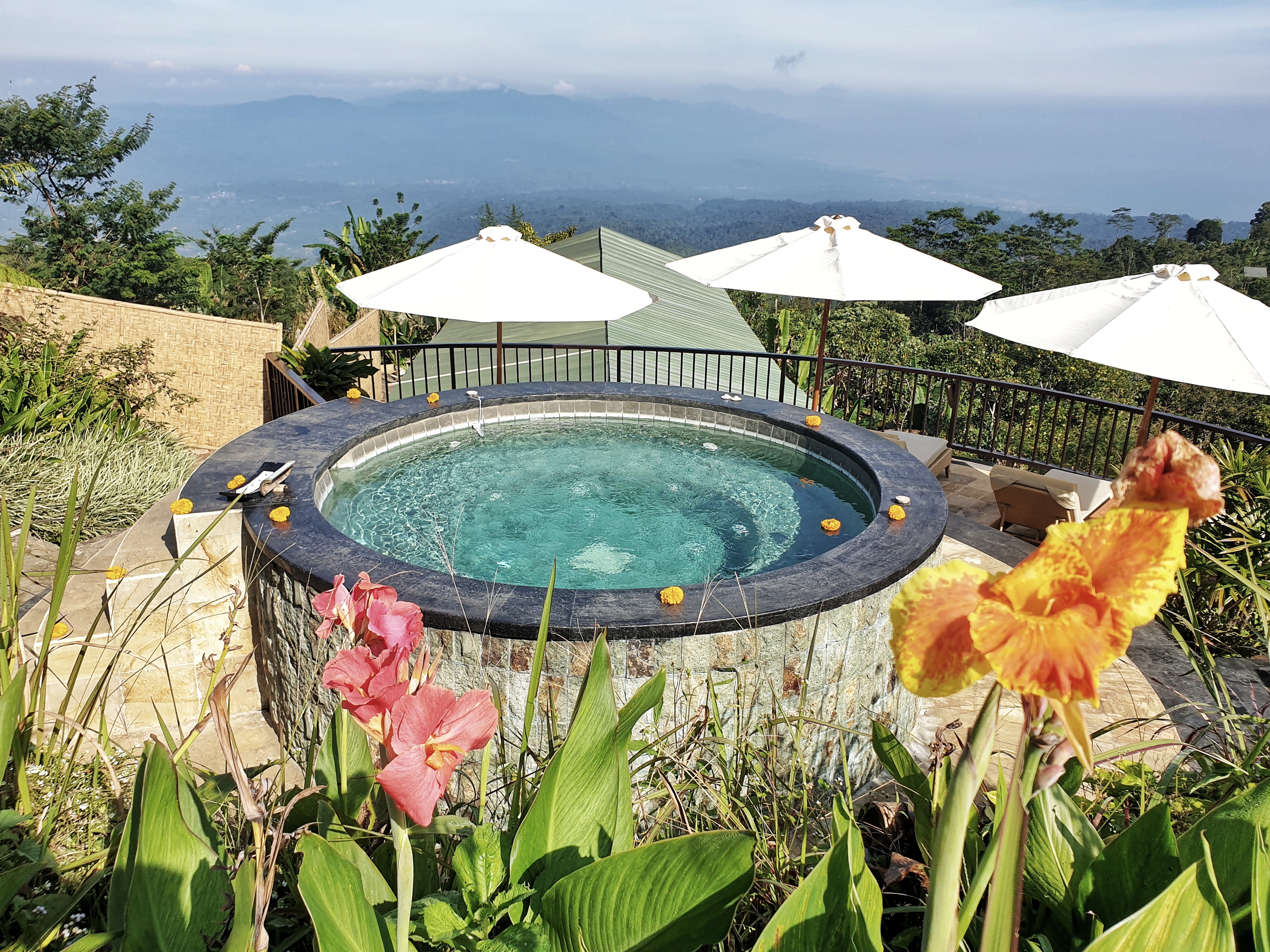 Prices
They vary depending on what time of year you go and whether you stay in a suite or a villa.
We stayed in May 2019 and for our Garden Suite we paid 2,819,910 IDR (£155) per night.
Extras
Welcome pack, including fresh fruits
Private mobile telephone (which you can take with you to call room service anywhere on the Plantation)
CD, IPod and DVD player
Flat screen TV
Hair dryer
Tea and coffee making facilities
Bathrobes & slippers
Daily Bottled Water
Summary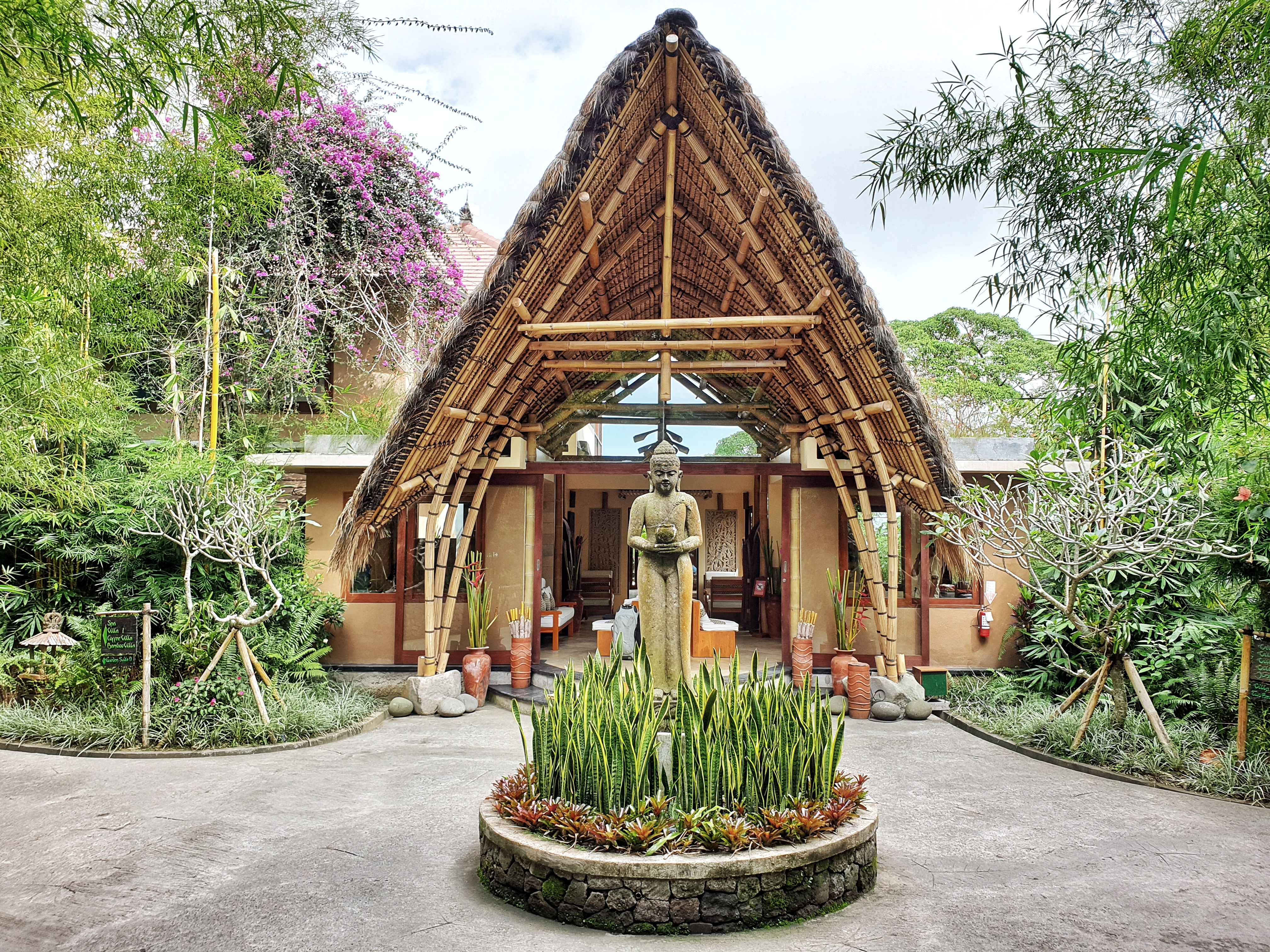 This place is absolutely fantastic and I am so glad that we chose to stay here for a few nights – its definitely worth it! The rooms are spectacular, with traditional but modern Bali influences and amazing views right from our bed. The resort itself is super welcoming and the staff are so friendly, they can honestly not do enough for you to make your stay that little bit more comfortable than what it already is.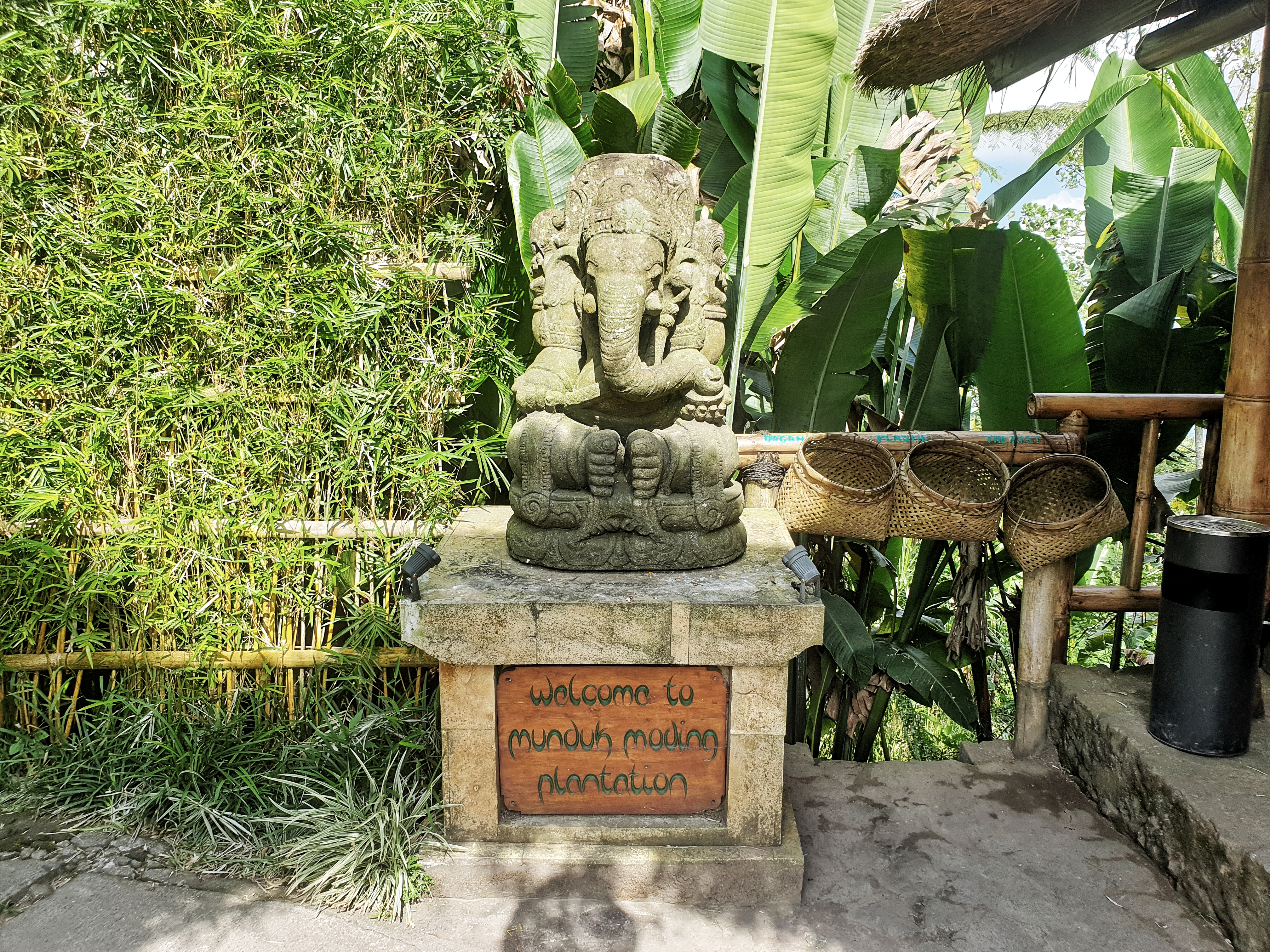 The infinity pool and jacuzzi are hands down the best part about MMP! The views are to die for and you can see why they have won lots of awards for them. They are an experience just by themselves. Then throw in the added activities and freshly brewed coffee & tea and you are onto a winner!
If you are in Bali and you want to have a unique experience, I would highly recommend MMP!
Check out their Facebook and Instagram here. 
***Thank you to Munduk Moding Plantation for kindly sponsoring this post. All opinions are 100% honest & completely my own.