THE FRIENDLIEST HOSTEL IN JAPAN
⇷☓⇸
Shin Terrace & Hostel can be found nestled in Kyoto and is owned by the wonderful Shin who ensures that you have the most comfortable and enjoyable stay while you are under his roof. He is a fantastic host and he is always there – nothing is too much trouble.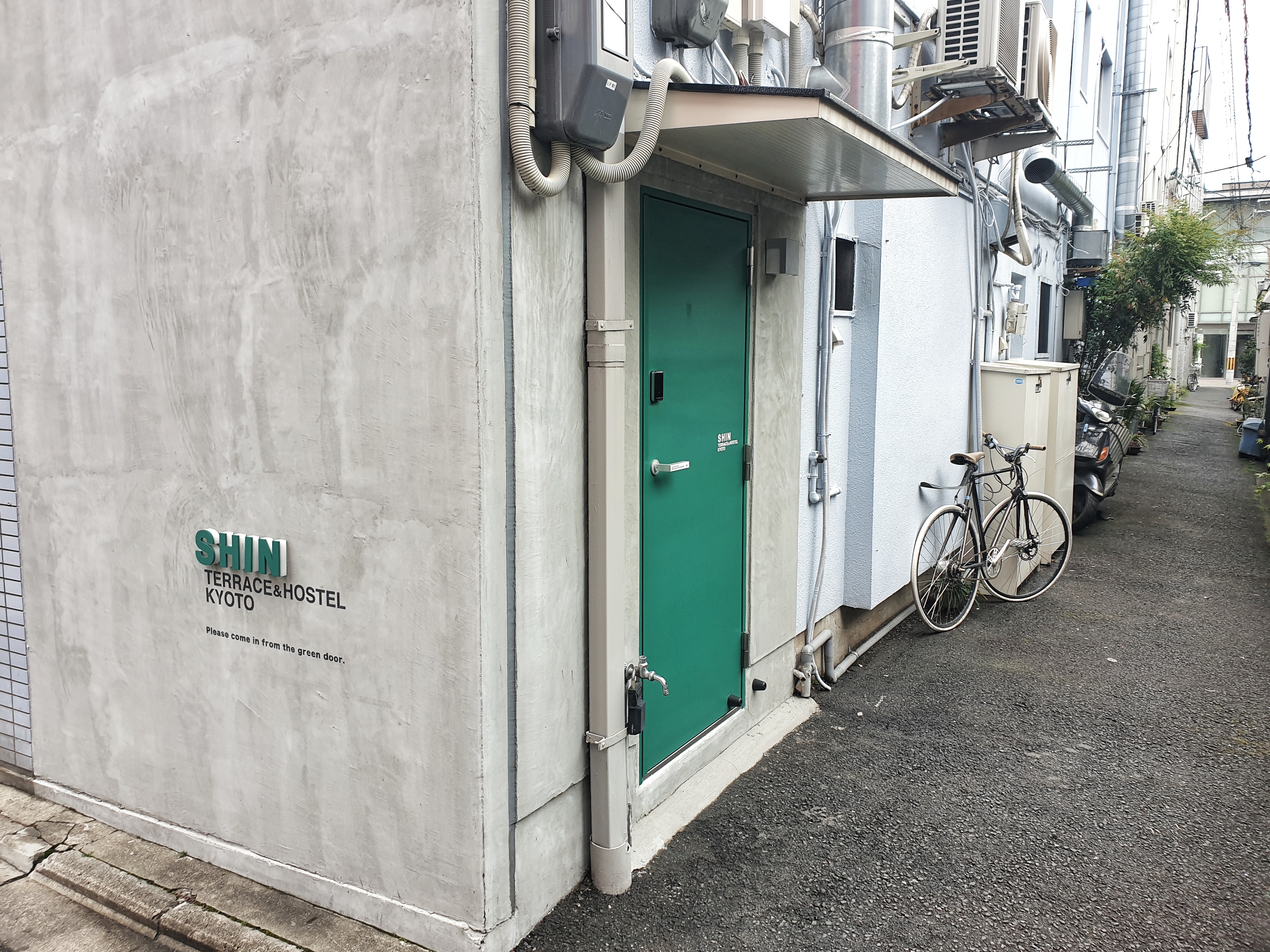 The hostel is only one stop from Kyoto station and there is a bus stop right outside the hostel which is very handy. It is spotlessly clean and the decor is very minimalistic and modern. There is a handy supermarket nearby which is within walking distance and there are restaurants close by.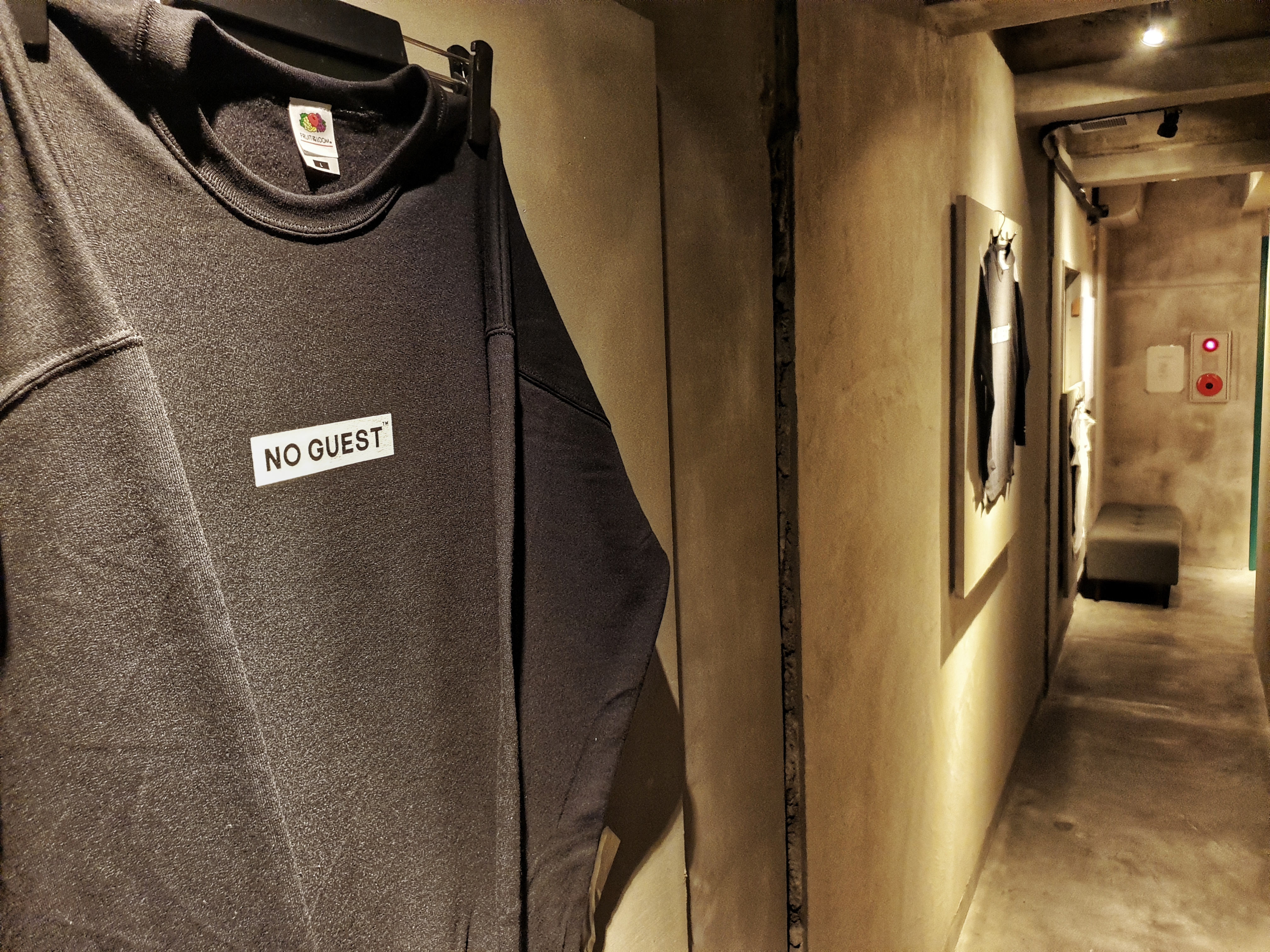 Kyoto is famously known for its beautiful temples, unique shrines, fabulous museums, bamboo forest,, extensive shopping, glorious hikes and many green spaces.
If you find yourself in Kyoto be sure to book a room at Shin Terrace & Hostel for the best experience!
Highlights
Highly unique rooms and furnishings
Above and beyond customer service
A chilled out terrace overlooking Kyoto
Great location with direct transport nearby
Free Wi-Fi available in rooms and common areas
Private Twin Bed Room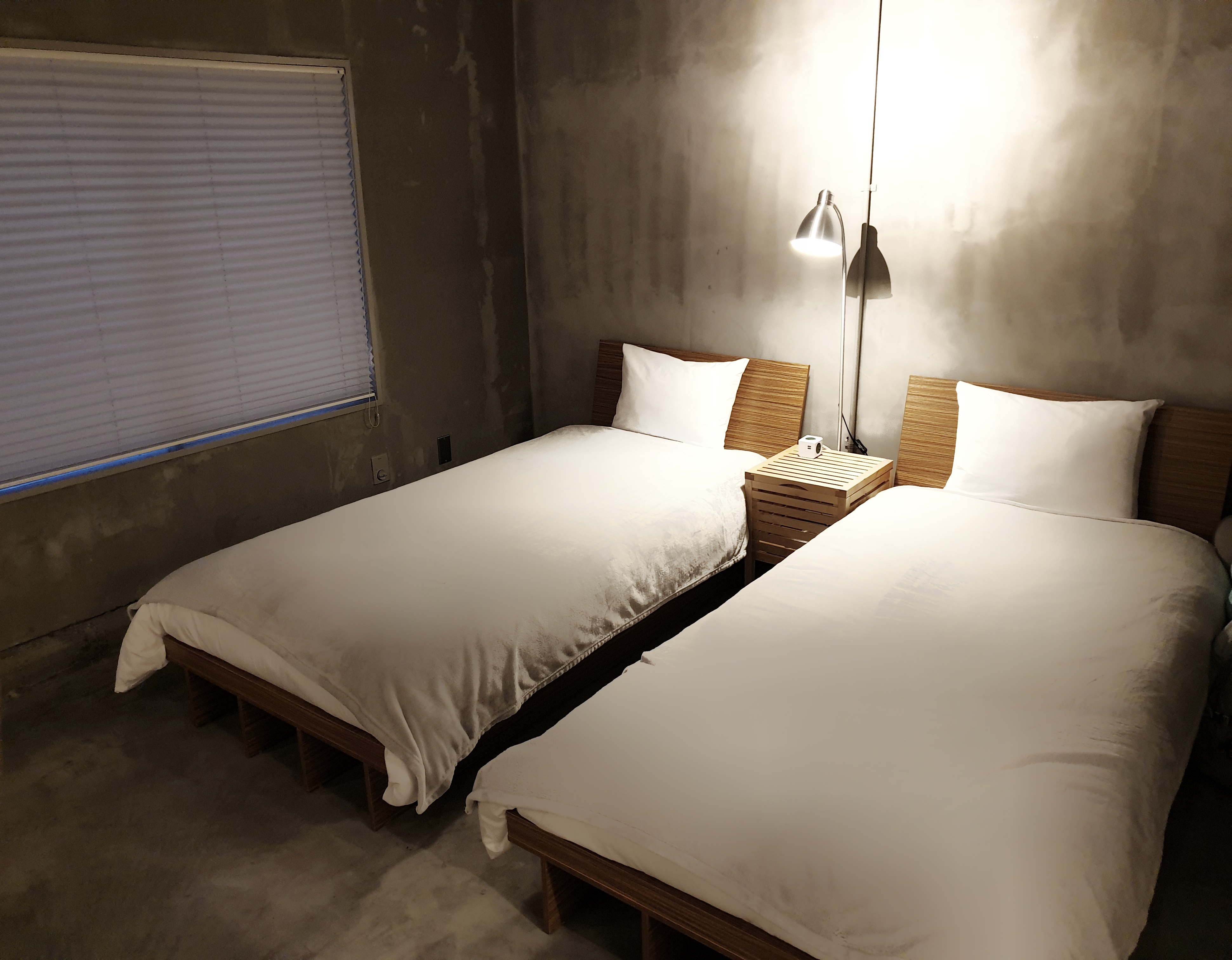 During our time at Shin Terrace & Hostel we opted to stay in the Private Twin Bed Room, and I am so glad we did as it was perfect for our needs and highly relaxing too.
It provided plenty of privacy and it was perfect for a long day of exploring and then getting ready to go out again and experience Kyoto night life. There is was a large window with a great view beyond it and also letting in plenty of natural light. The room itself also comes with twin beds which were very comfortable, a sink, mirror, hangers, bedside table, multi-plug adapter and a TV with plenty of channels to keep you occupied should you need it.
What you get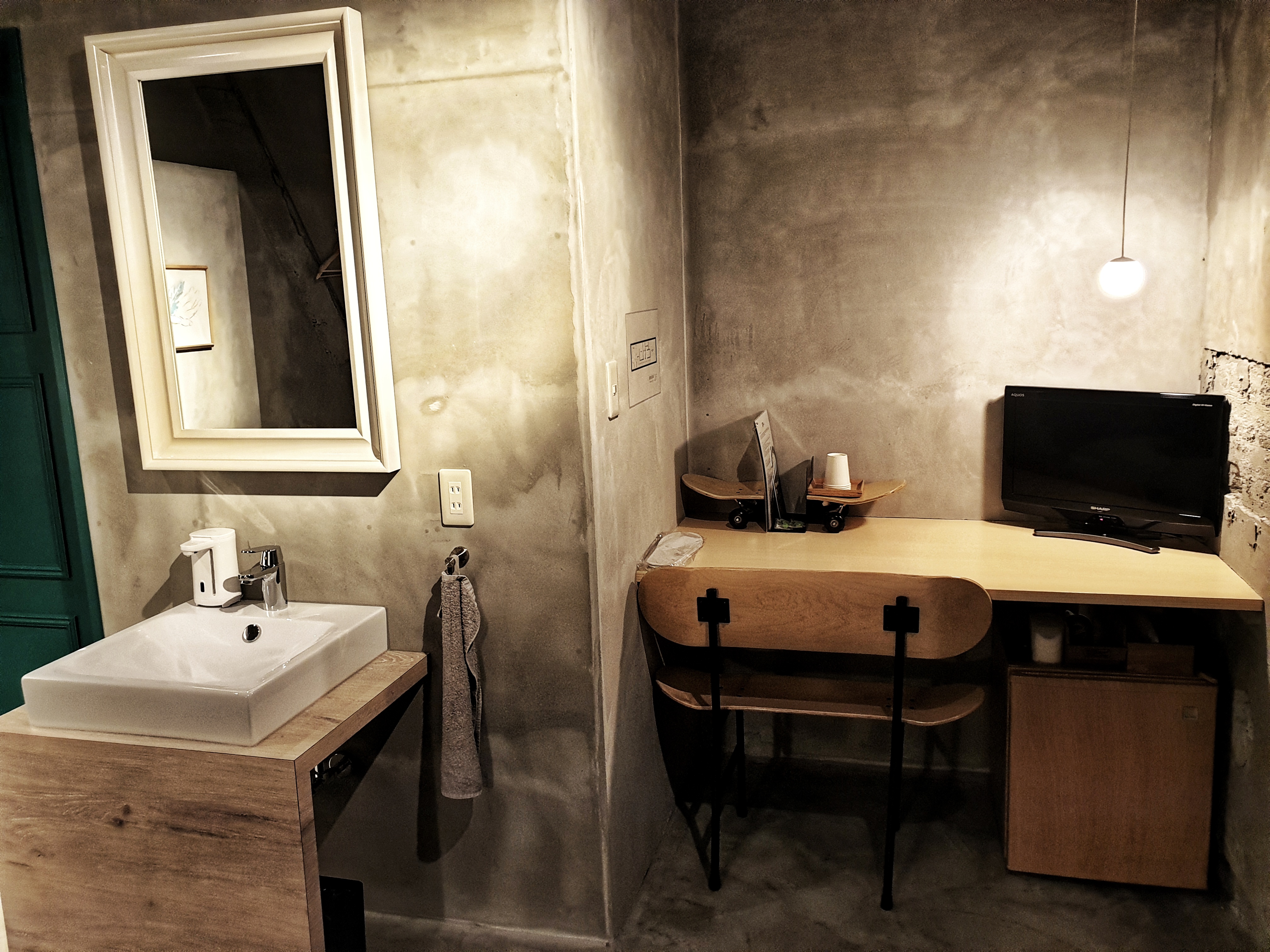 This private twin bed room also includes a shared bathroom with shower, air-conditioning, hairdryer, refrigerator, shared toilet, slippers, bidet and free wifi. Please note that you will be charged for towels which incurs an extra fee. One of my favourite features is the chair made out of skateboard decks which adds a more unique feel to the room.
They also provide other rooms such as private twin bunk bed room and a mixed dormitory – click here for more.
Activities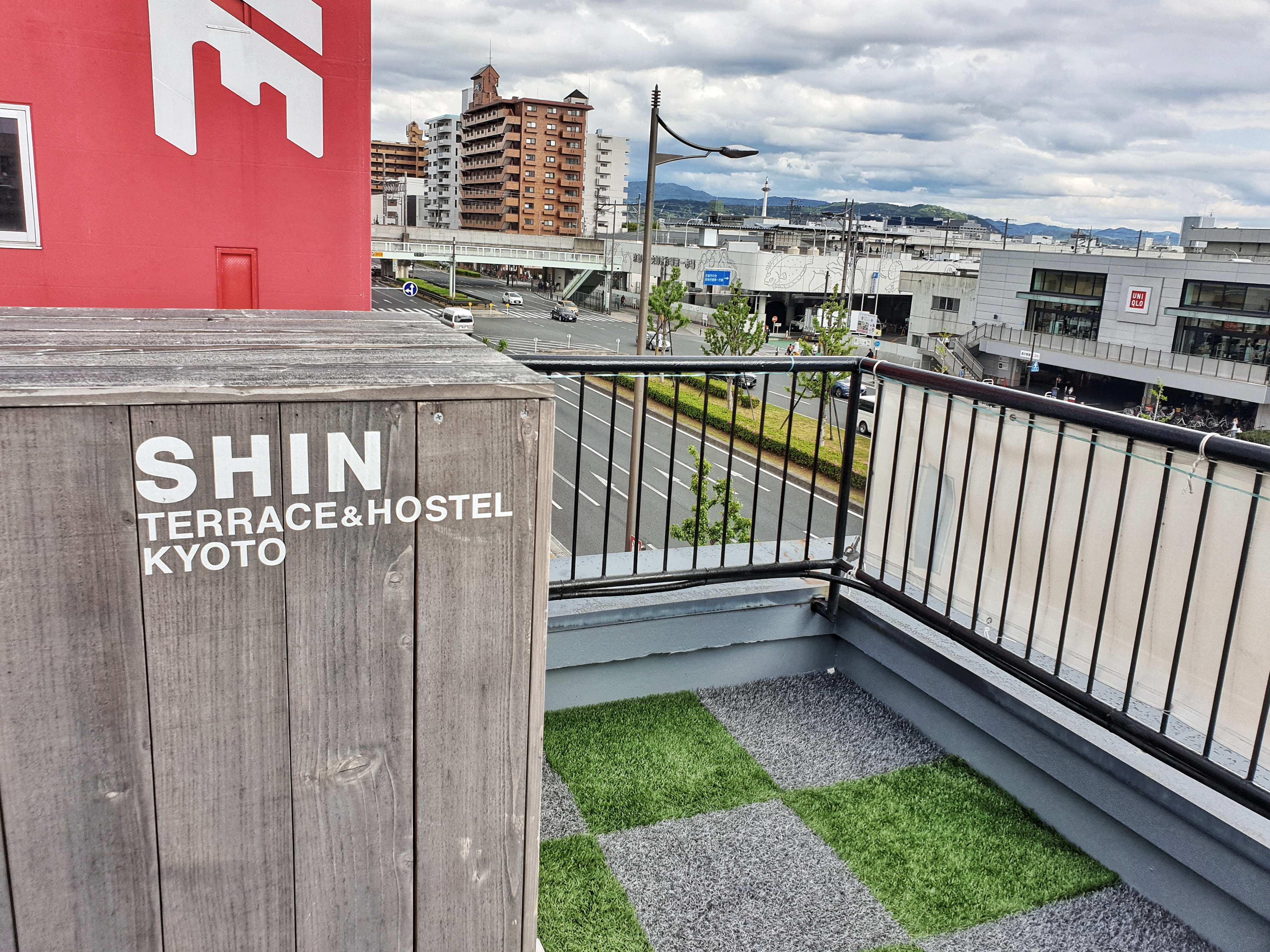 One of my favourite parts about this hostel was climbing to the top and socialising with other travellers and sharing a yarn over some beers and drinks while watching the sunset over the city. This is a great place to make new friends, chill out, relax and watch the world go by.
Fushimi Inari-taisha Shrine
Kyoto's most iconic treasure, the Fushimi Inari-taisha Shrine is located at the end of a flamed colored walkway made up of thousands of traditional torii gates. Visitors can easily spend a day wandering through the trails surrounding the network of ornate shrines. Half way up the mountain, expect incredible views of Kyoto at the Yotsutsuji Intersection.
The Fushimi Inari-taisha Shrine honors the Shinto god, Inari, known as being the god of rice.
Kinkakuji Temple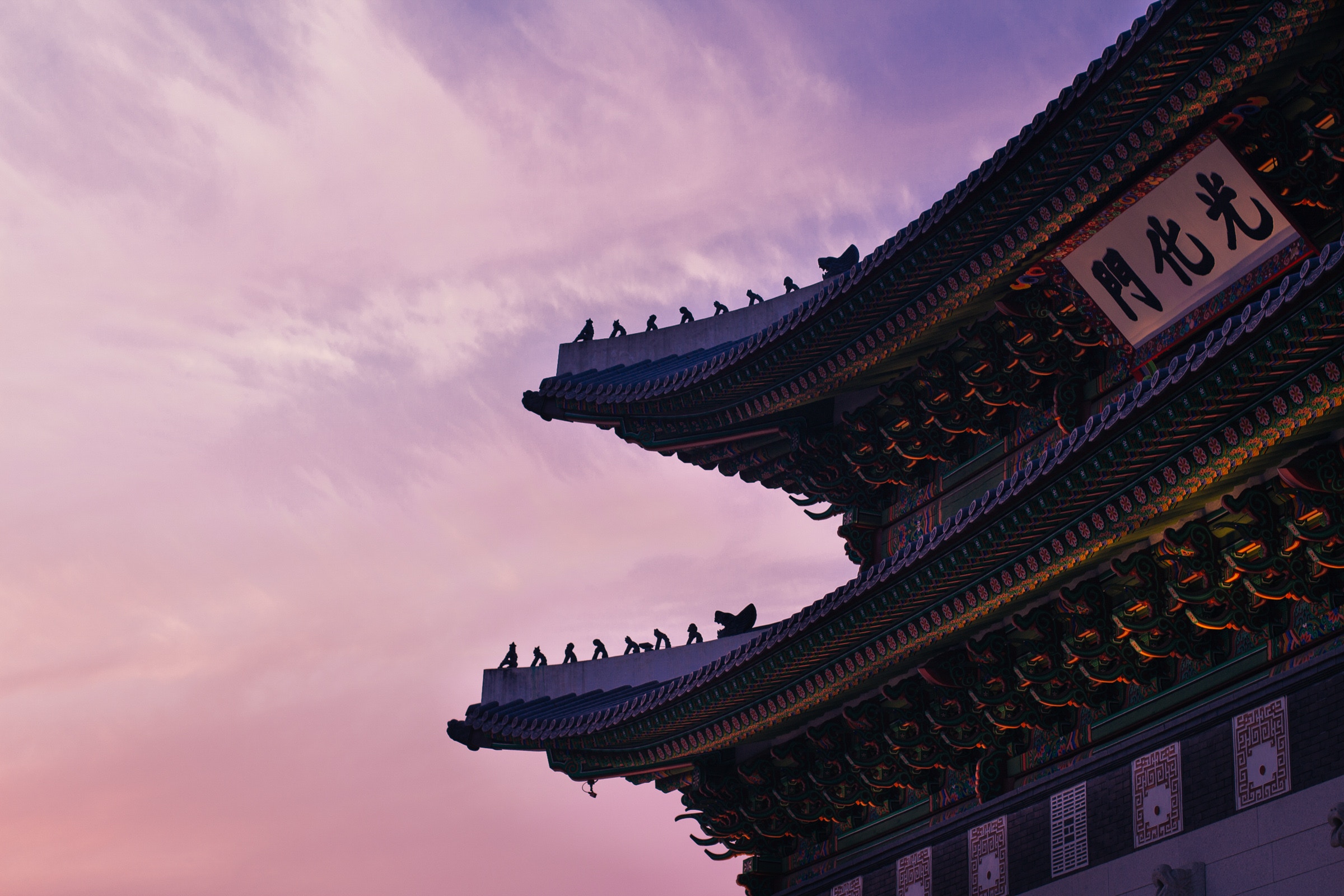 Amidst a placid lake and surrounded by trees is the golden Kinkakuji Temple, a Zen temple wrapped in gold leaf, with the top floor gilded both inside and out. It was originally built as a retirement home for a famous shogun, who sanctioned the building to become a temple after his death.
Go early in the morning to see the sun glean off of the temple and to beat the crowds.
The Kyoto Tower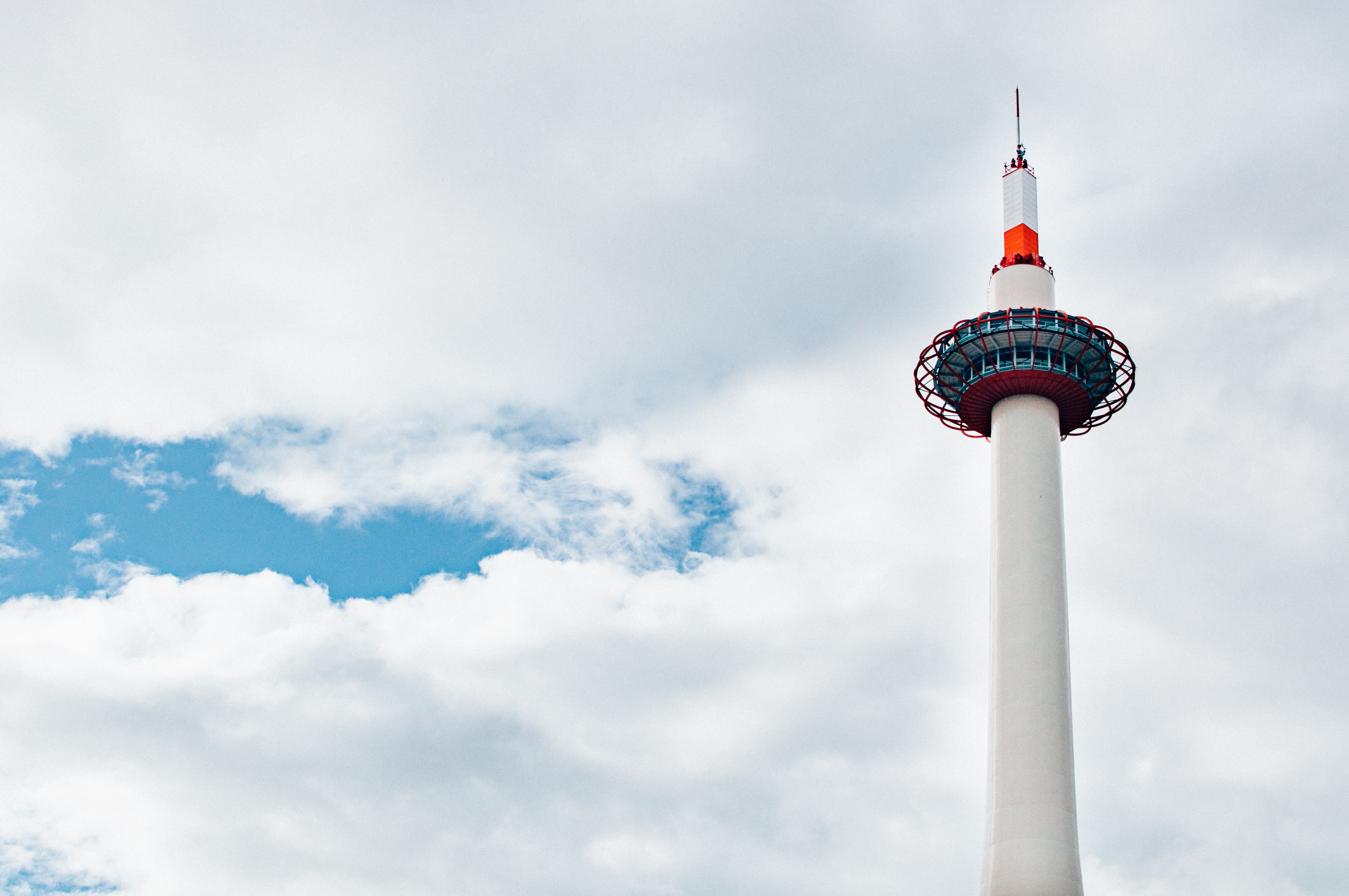 A modern structure in a city of temples, the Kyoto Tower is the tallest building in Kyoto. Visitors can view panoramic views of the city extending all the way to Osaka. On the platform, telescopes and LED touch screens highlight notable landmarks, so that you can put a name to what you're seeing. Go at sunset for the best experience.
Monkey Park Iwatayama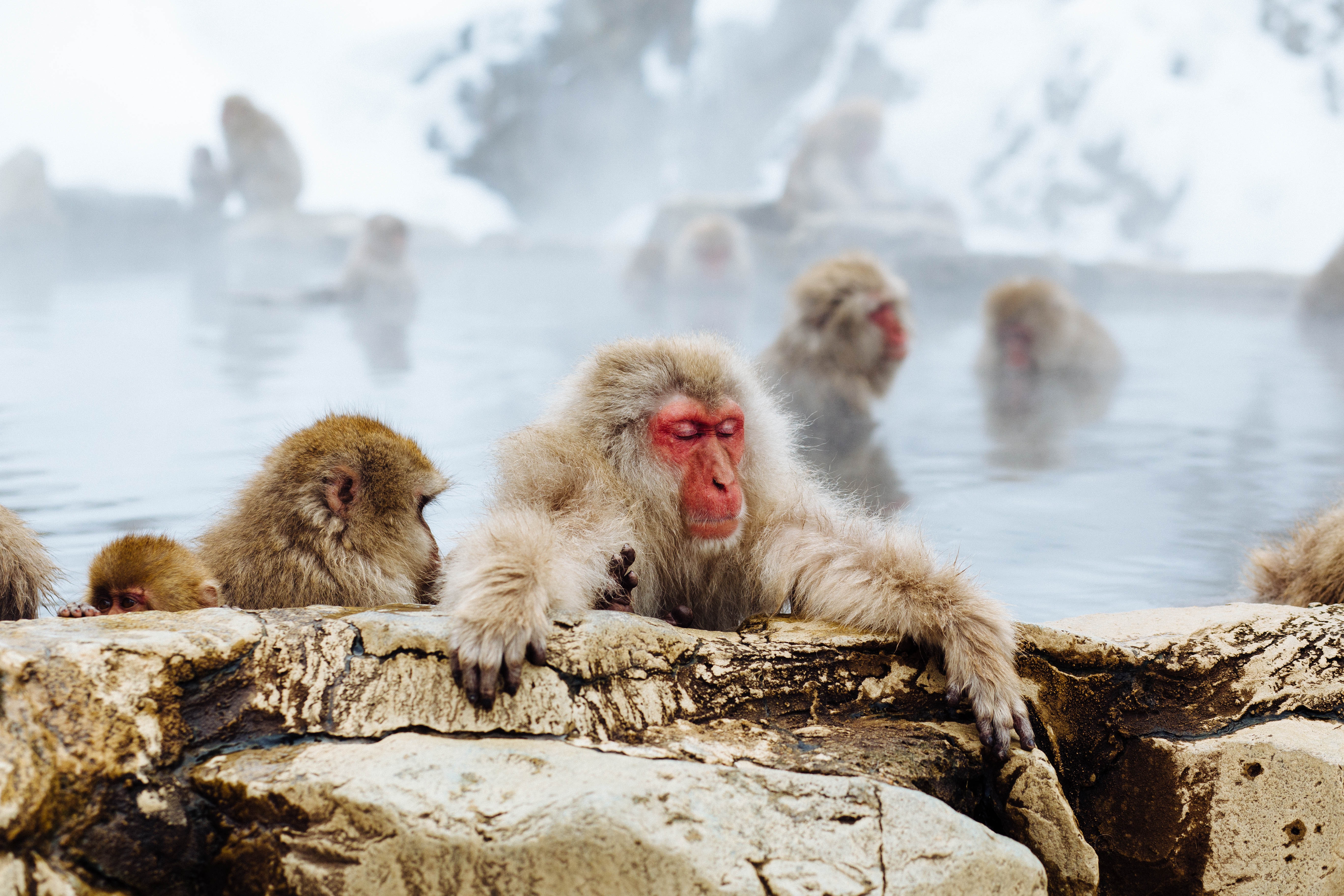 Put on a comfortable pair of shoes and head uphill to a park full of monkeys. Be warned, there are monkeys everywhere. Swinging through the trees, scampering across the path, and even daring to come close for a better chance of stealing food, these primates provide entertainment for everyone.
If you're feeling brave, you can buy a package of nuts and apples from a nearby shop to feed the monkeys. Keep all bags zipped tight – the monkeys have no qualms about rummaging through your bag in search of an extra treat.
The Bamboo Forest
This is only a short 30 minute train ride away on the JR line and is a great place to visit for the unique experience of being surrounded by thousands of bamboo trees. It has become a super popular Instagram destination so be sure to get there early as it get super busy quickly. We arrived at 7am and there were already crowds starting to gather.
How to get there
There are a number of ways to get to Shin Terrace & Hostel.
The best place for directions is here.
Address: Japan, 600-8813 Kyoto Prefecture, Kyoto, Shimogyo Ward, 中堂寺南町59-8
Phone: +81 75-963-6388
Trains: From Kyoto station you take to Tambaguchi Station. Once you come out of the station, cross the road directly in front of you, turn left and walk down until you pass Uniqlo (across the road) and it is on your right. You won't see it at first as it is down a side road but the hostel name in on the Side of the wall (see photo).
The nearest airport is Osaka Itami Airport, 36 km.
Prices
They vary depending on what time of year you go and whether you stay in the private twin bed, private twin bunk bed or mixed dormitory.
We stayed in April 2019 and for our Prime Superior Kings Room we paid 9,053 JPY (£63) per night. However, you can get cheaper rooms. To check pricing's click here.
Extras
Luggage storage
Public parking is possible at a location nearby (reservation is not possible) and costs JPY 900 per day.
Daily maid service
Excellent transport links
Summary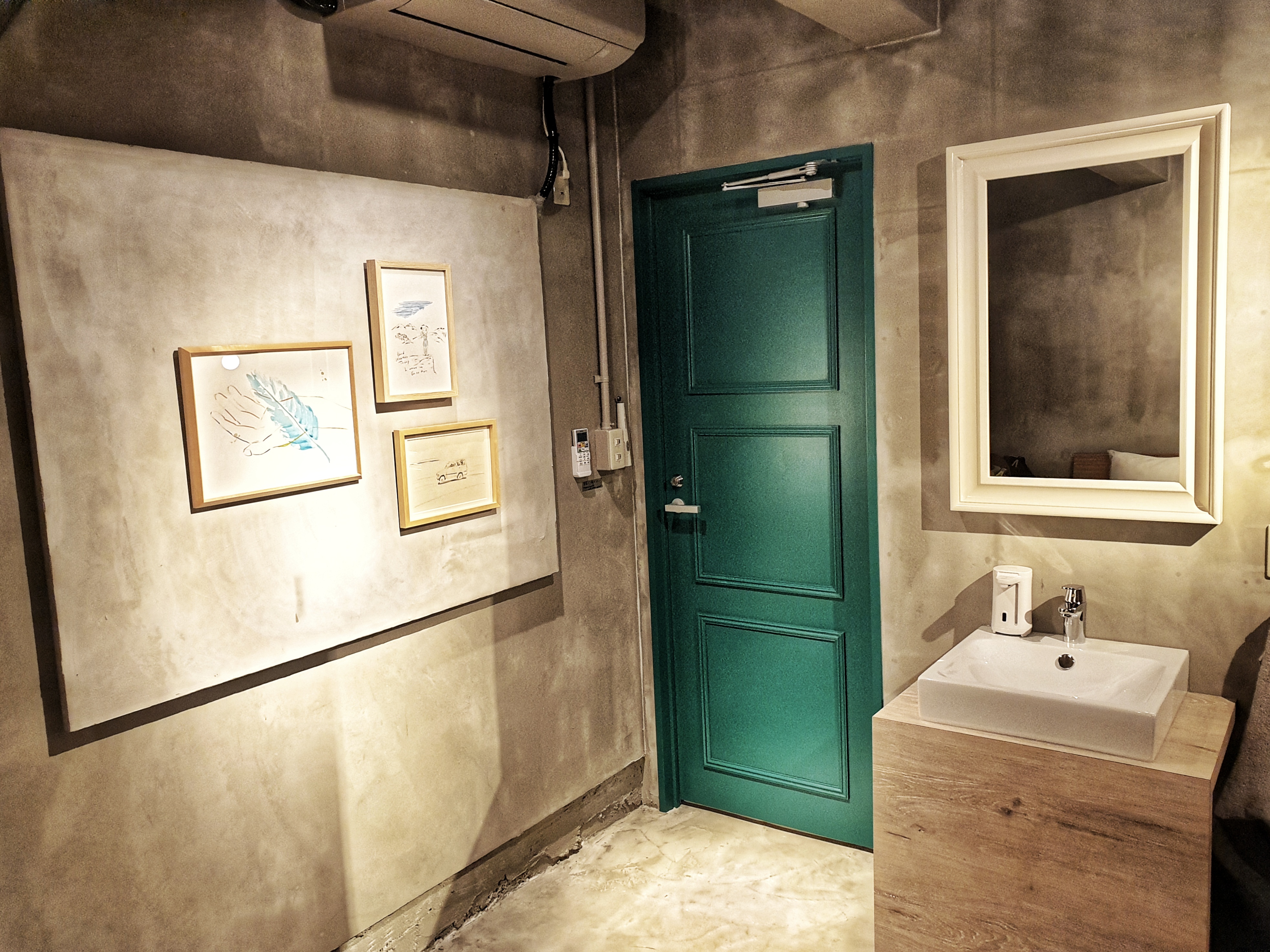 This hostel is unbelievably modern and contemporary in its style and I am so glad that we chose to stay here for a few nights – its definitely worth it and I honestly did not want to leave in the end!
The rooms are super unique, with traditional but modern Japanese influences and very welcoming. The hostel itself is super friendly and the owner Shin is an absolute star, he could honestly not do enough for you to make your stay that little bit more comfortable than what it already is.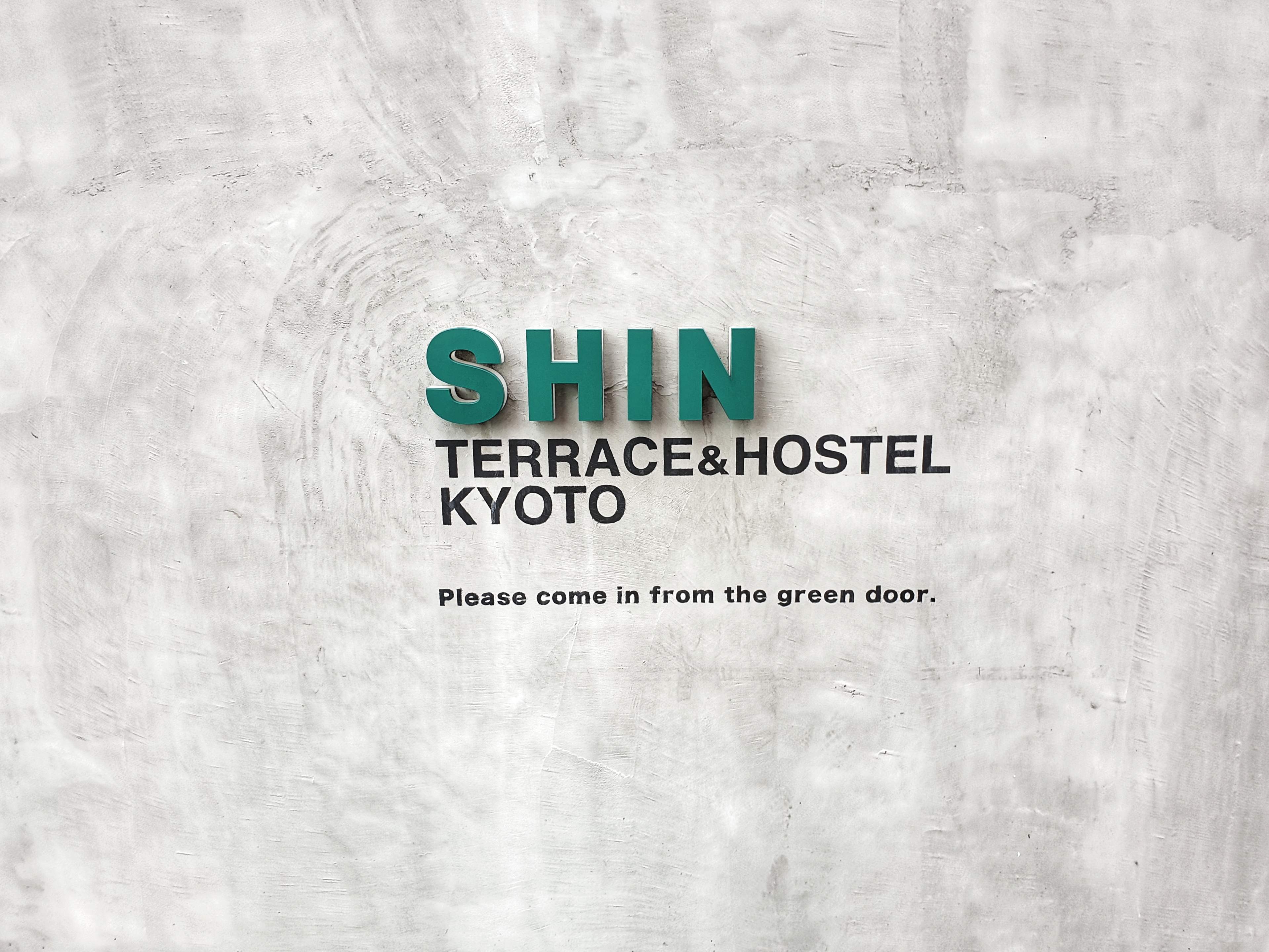 The rooftop terrace, rooms and location are the best features of this hostel making it stand out the most in Kyoto! The views from the terrace are awesome during sunset and you can see why they pride themselves on it.
If you are in Kyoto, Japan and you want to have a unique, once in a life time experience, I would highly recommend Shin Terrace & Hostel!
Click here to check out their Facebook & Instagram
***Thank you to Shin and Shin Terrace & Hostel for kindly sponsoring this post. All opinions are 100% honest & completely my own.