A Luxury Waterfront Getaway
With fabulous decor, incredibly helpful staff and views that take your breath away, 5-Star voco St David's Cardiff really delivers when it comes to luxury and a fantastic city break in Cardiff. It's ideally located right on the waterfront in Cardiff Bay, within walking distance to the city centre and the famous Principality Stadium. The building itself is iconic and it can be seen from miles around, making it the perfect place to base yourself to explore the city.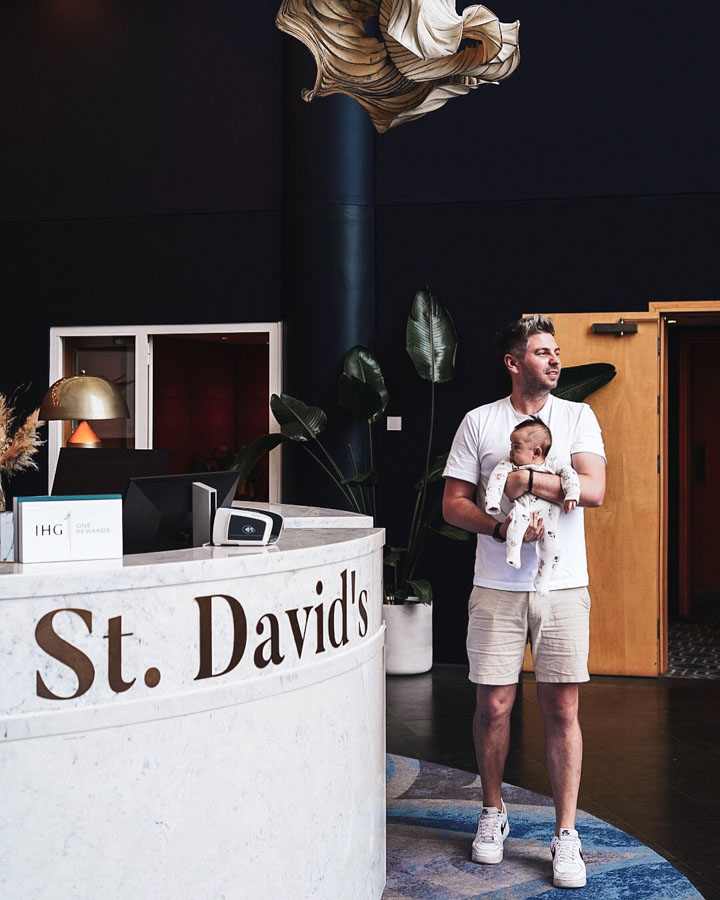 The first thing you notice from the outside is the stunning glass-fronted façade, private balconies and floor-to-ceiling windows. As soon as you walk through it's doors you're greeted by friendly staff and notice the subtle but appealing coastal art work, which is then continued throughout the bedrooms. Within the hotel it has everything you could possibly ask for; from the deliciously delightful Tir a Môr Restaurant, and their incredibly relaxing award winning spa, to swimming pools and saunas.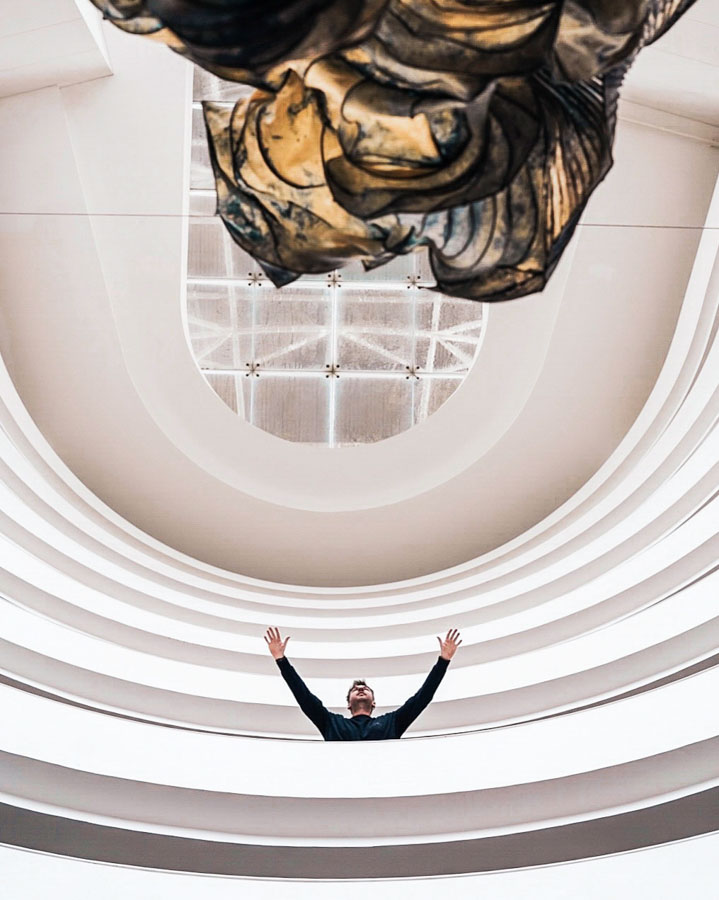 The atmosphere inside the hotel is cosy, friendly and stress free. Escape to an exclusive realm of style, glamour and seclusion, where you will feel as if a tiny sliver of luxury has been reserved just for you.
If you are thinking of visiting and staying in Wales' vibrant capital city, then I would highly recommend booking a few nights staycation at voco St David's Cardiff.
Highlights
Super friendly and welcoming staff
Comfortable, modern, clean rooms with fantastic harbour views
Relaxing spa treatments
Great location to Cardiff town centre and shopping
Delicious food & drink at Tir a Môr
The King Room with Balcony
During our stay at voco St David's Cardiff we opted to stay in their King Room with Balcony which was perfect for our needs and provided a very comfortable night's sleep. With fantastic views, original artwork, aesthetically pleasing decor, spacious and comfortable furniture, we almost didn't want to leave to explore the rest of Cardiff. From the private balcony you can indulge yourself with the spectacular bay views and watch the sunset over the horizon with a nice drink in hand.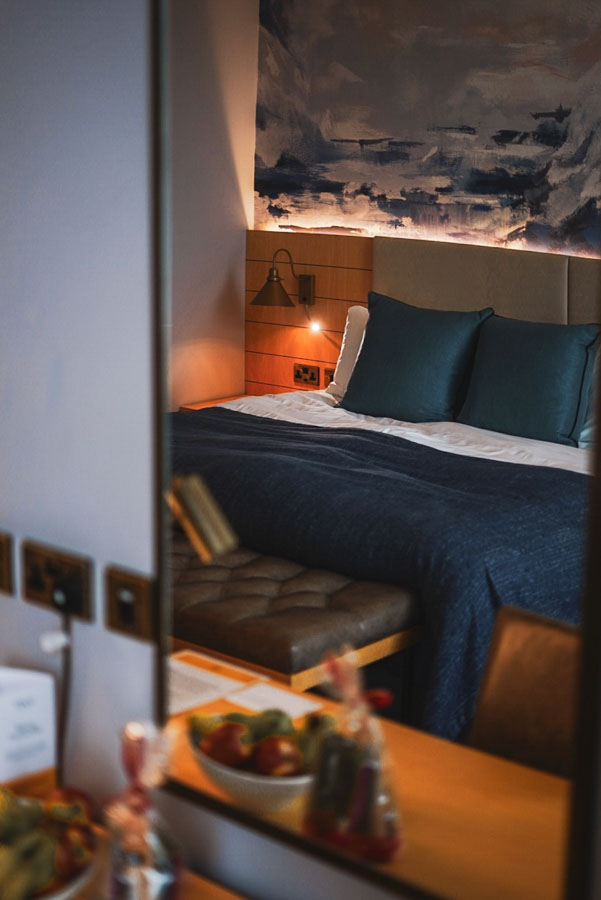 The room itself comes with a very comfortable king size bed, a couple of arm chairs, plenty of storage, a large flatscreen TV, mini-fridge, iron & ironing board, tea & coffee making facilities, strong WI-FI, desk, room safe, a luxe bathtub and air-conditioning. We were also offered a baby cot for our daughter but we had brought her travel cot so didn't need this in the end, however it's great to know that it was available if we needed it.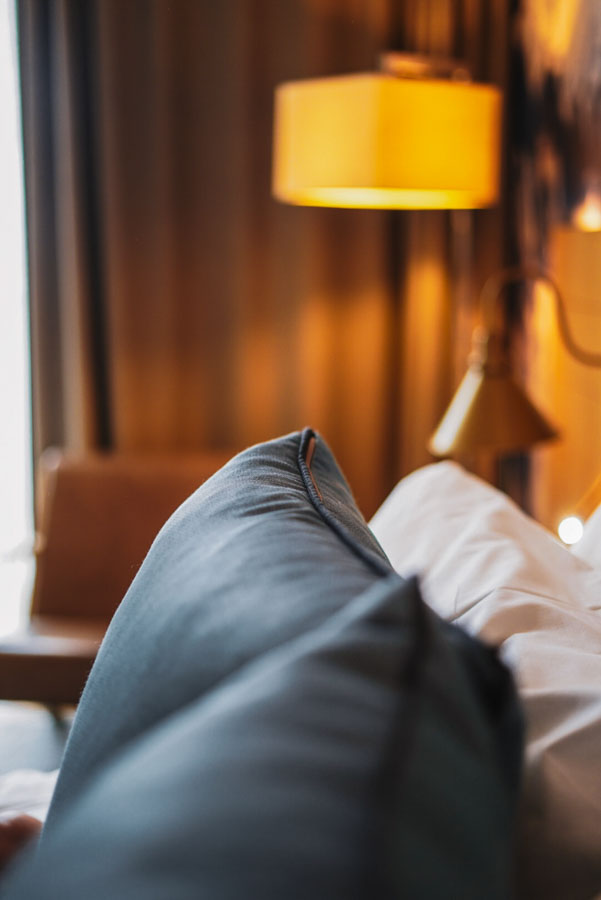 We had a spacious bathroom with a large mirror, an invigorating shower, free Antipodes toiletries, and fluffy towels. When you stay in this room, voco St David's Cardiff really takes you to a whole new level of luxury and is spot on for couples or families looking for that perfect getaway. We often found ourselves relaxing like it was our own home and it's the ideal place to relax in after a long day of exploring the towns sights.
Click here to view all their rooms
Things to do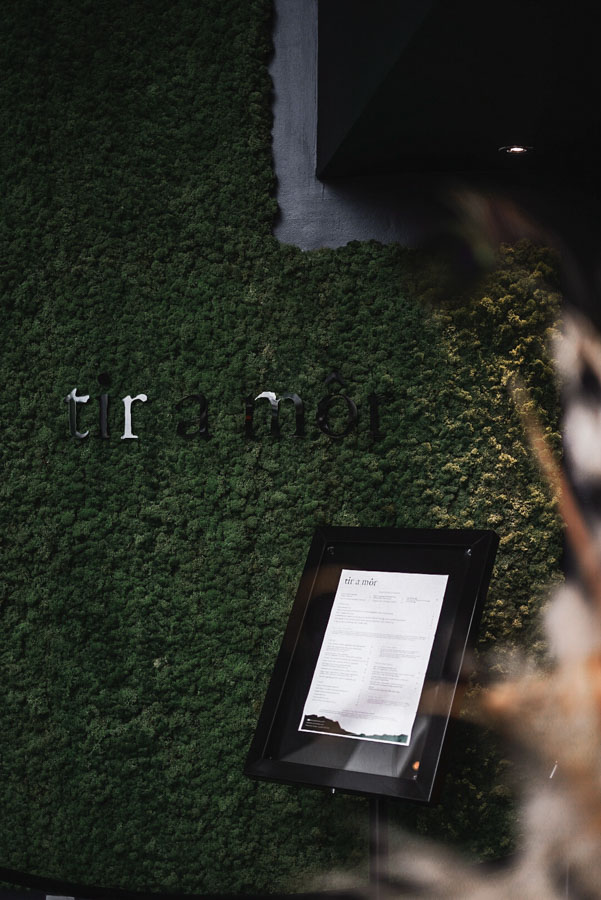 What can I say? If you're staying at voco St David's Cardiff, then you definitely have to visit this fantastic and fabulous restaurant to delight your tastebuds. Tir a Môr – which means 'land and sea' in Welsh, inspired by its stunning waterfront vista – offers you a truly spectacular location from which you can enjoy breathtaking, panoramic views of Cardiff Bay and Penarth Marina. Its exclusive partnership with celebrated French Champagne House, Moët & Chandon adds a special wow factor as you step out onto the new terrace and enjoy bubbles by the Bay.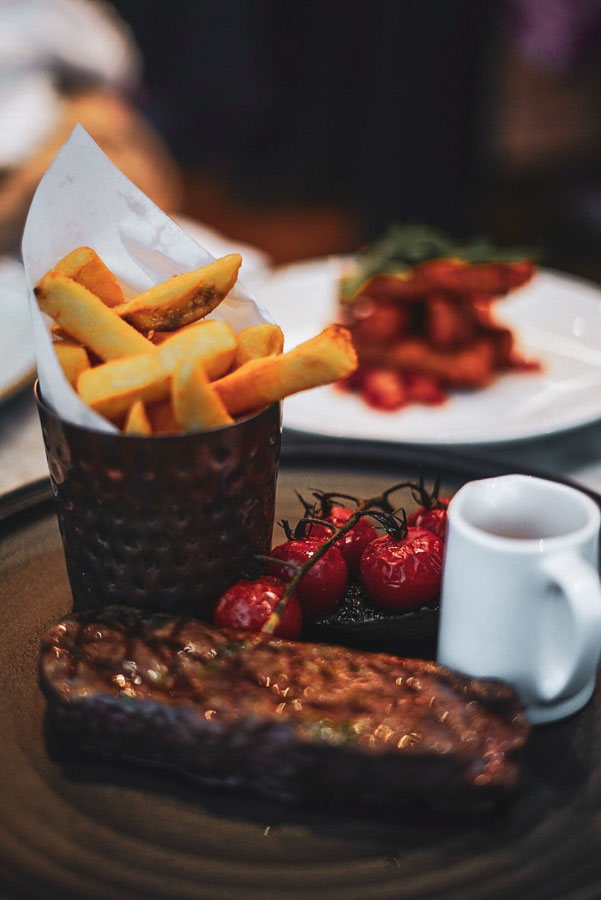 The restaurant has a certain uniqueness which is reflected in its menus, through thoughtfully created concepts that celebrate traditional culinary heritage and the stunning local produce of Wales. With an abundance of choices, we opted for:
Welsh rare breed pork and leek terrine, pickled vegetables, Celtic mustard sauce
Salt 'n' pepper squid with aioli,
8oz Cefn Mawr Farm sirloin, confit mushroom, roasted cherry tomatoes, triple-cooked chips
Crispy sea bass, noodles, vegetables, chilli dipping sauce
Halloumi fries, with red dragon salsa
Apple and summer berry crumble
White chocolate and raspberry semifreddo, raspberry veil, dried raspberry, Aberffraw and coconut crumb
Fitness Centre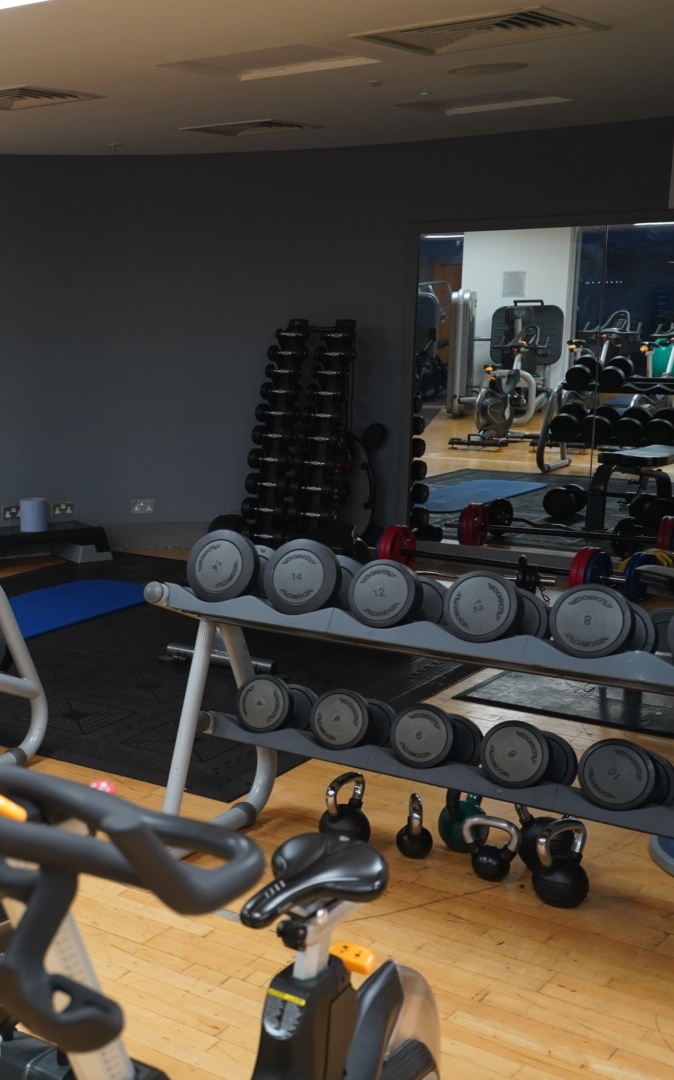 If walking around Cardiff wasn't enough cardio for you, then you can visit their fitness centre complete with free weights, rowers, stationary bikes, yoga balls, yoga mats, treadmills and changing facilities. It is open between 6:30am-9:00pm and they provide plenty of free cold water.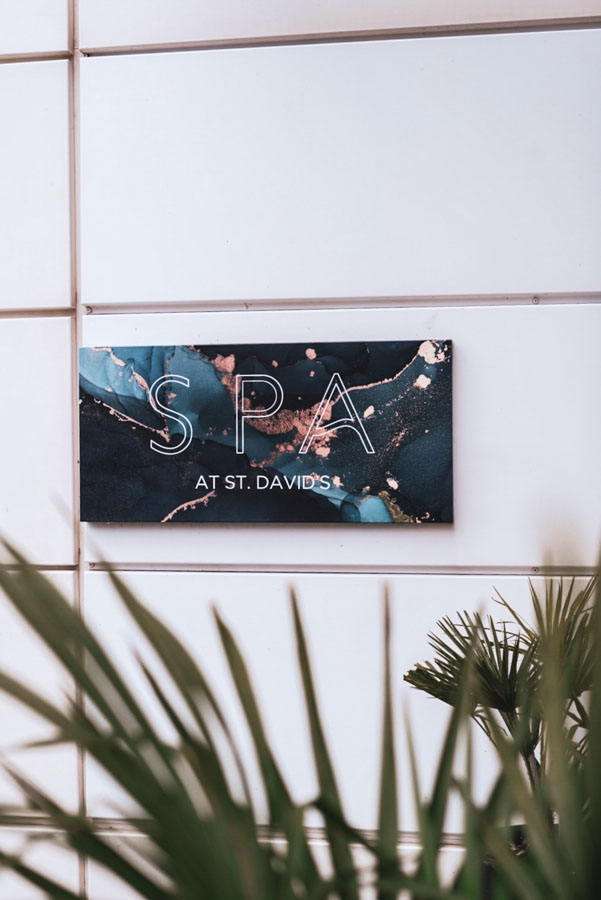 Following a recent £300K investment in the rejuvenation of its leisure facilities, this spa is definitely something that should not be missed! With a new sauna, revitalised pool, shower area and changing rooms; the renovation project also includes the introduction of a brand new, premium treatment house, 'OSKIA'. For those of you not in the 'know' (like myself) it's a multi-award-winning British brand, which has its manufacturing and skincare laboratory in Monmouth, South Wales, and has exclusively collaborated with Spa at St. David's to offer a range of bespoke treatments for guests in the first partnership of its kind with a Welsh hotel and spa.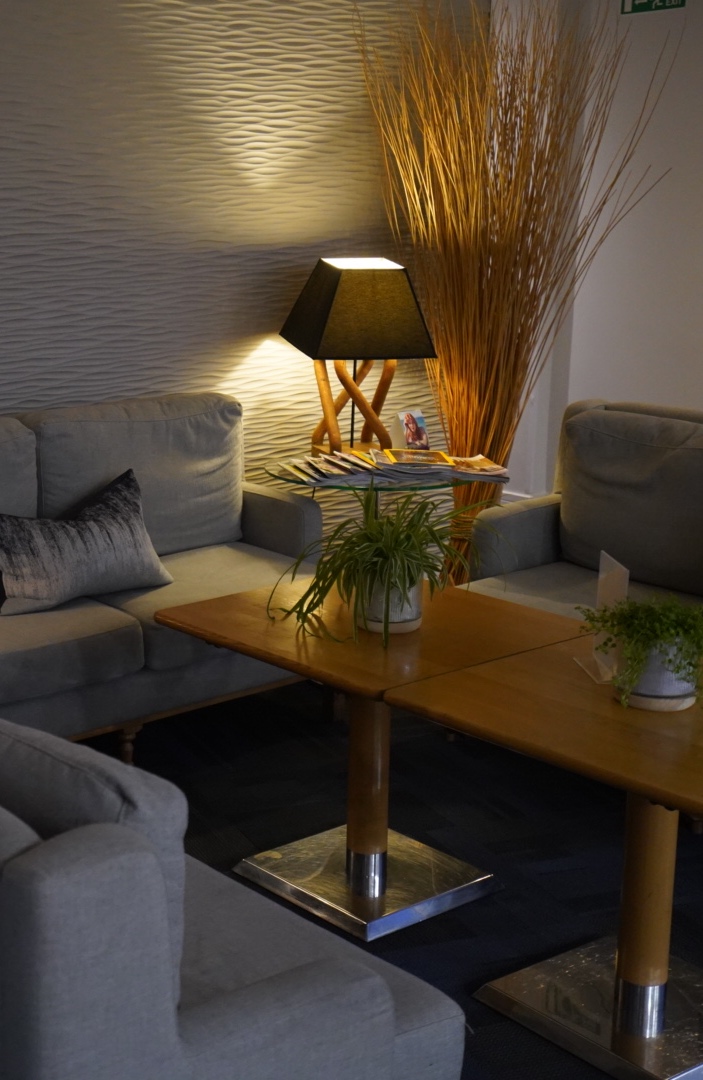 Since it sounded absolutely incredible how could we say no? Tran and I opted for the OSKIA Bespoke Super Nutrient Massage which actually sent me to sleep at one point because I was so incredibly relaxed. Afterwards my body felt amazing and I could have easily gone back again and again for more. It's an invigorating full body massage which focuses on removing tension and relieving stress from the muscles. I felt super uplifted after the use of a seaweed-based oil with lemongrass, juniper, which is designed to detoxify and revitalise the body.
Hydro and Swimming Pools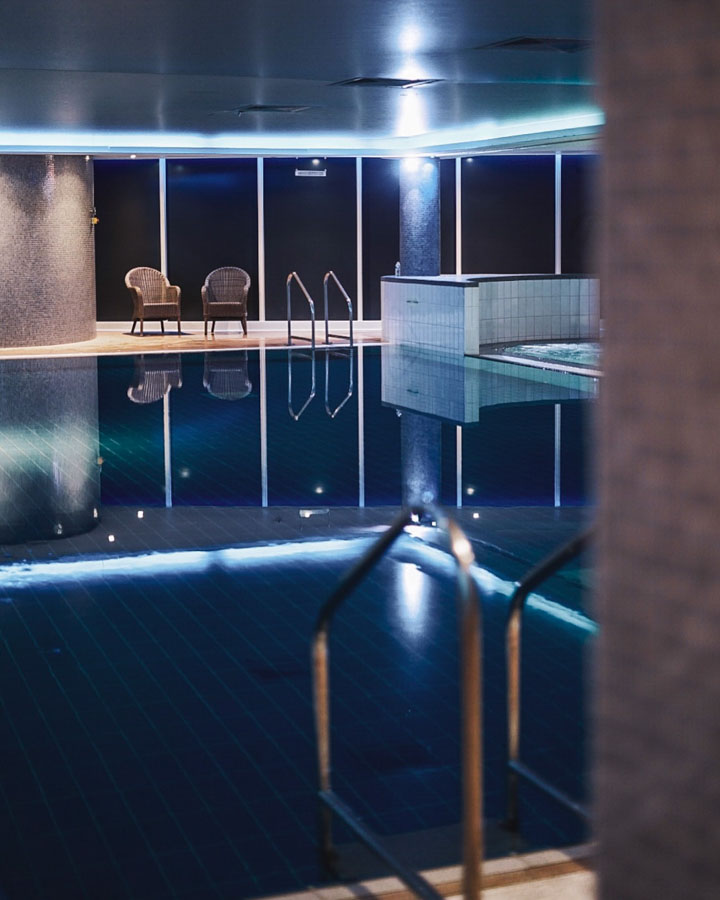 One of our other highlights at voco St David's Cardiff was their brilliant swimming pools, hydro pools and saunas. Fancy a few laps? Go for it! Fancy chilling in the hydro pool? Why not? Want to sweat it out in the sauna? There's plenty of space. You will find that it has a lovely and relaxing atmosphere, with plenty of loungers to chill out on and fluffy towels to dry off with. The layout is rather unique, with lots of curves, colourful lighting and plenty of natural light coming in through the windows. We happily stayed in here for a couple of hours to unwind and relax before getting ready for dinner at Tir a Môr.
Things to see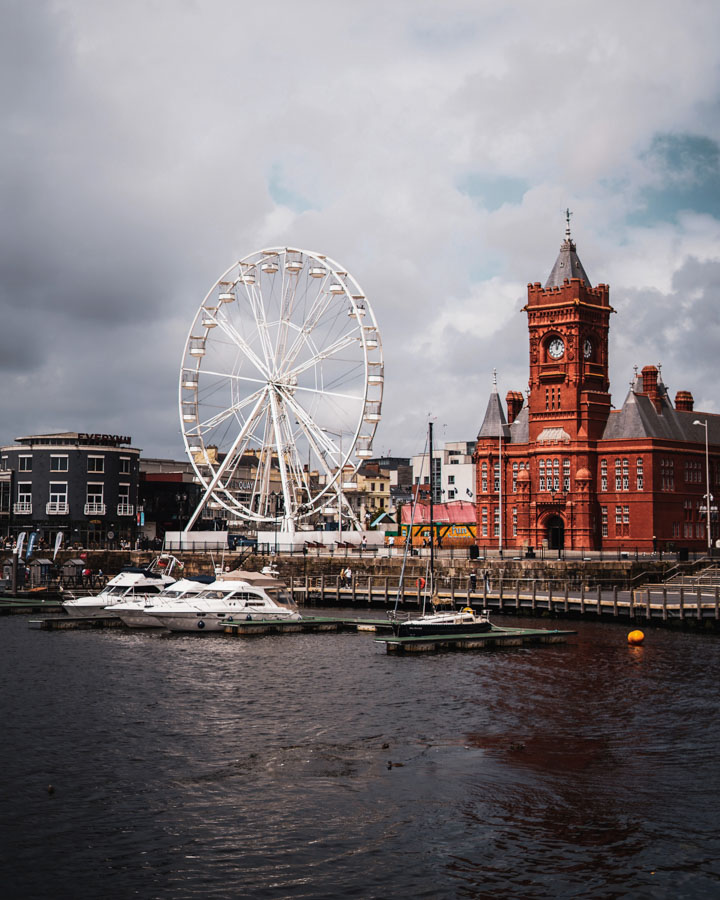 Literally on your doorstep is Mermaid Quay which is only a short five minute walk from the hotel. Here you will find plenty of bustling restaurants, bars, coffee shops and touristy bits which overlook the stunning Bay. There are many things to see here as well such as Roald Dahl Plass, Senedd, The Pierhead, Wales Millennium Centre, Techniquest, the Norwegian Church, and the Giant Ferris Wheel.
Cardiff Castle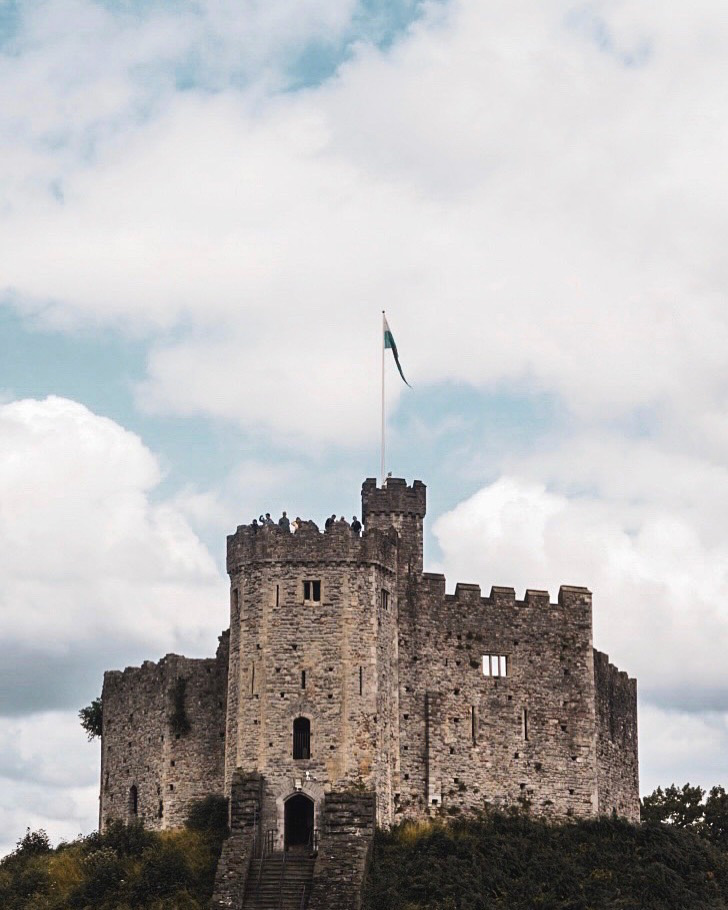 This beauty of a castle is surprisingly situated in the centre of the city making it really easy to get to on foot or by public transport. While we were there, we heard Tom Jones playing a live concert inside which sadly we didn't have tickets for but could only imagine would be have been quite memorable. The castle itself is over 2,000 years old dating right back to the Romans and full of history which will keep you and kids (if you have them) entertained for hours. Entry is only £12 per adult and for an extra £4 you can also get a guided tour.
The Cardiff Arcades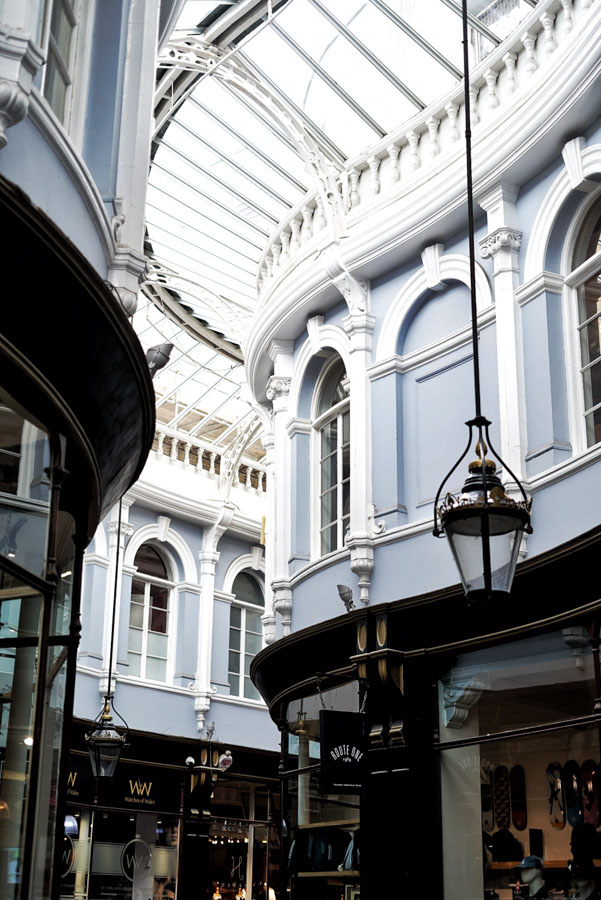 While walking around the city centre, you can't miss the unusual and quirky Arcades that are dotted around everywhere. Packed full with independent shops, restaurants, bars and coffee shops, they are perfect for walking around (especially if it's raining) and gazing up at the roofs of traditional Victorian and Edwardian architecture.
Cardiff Market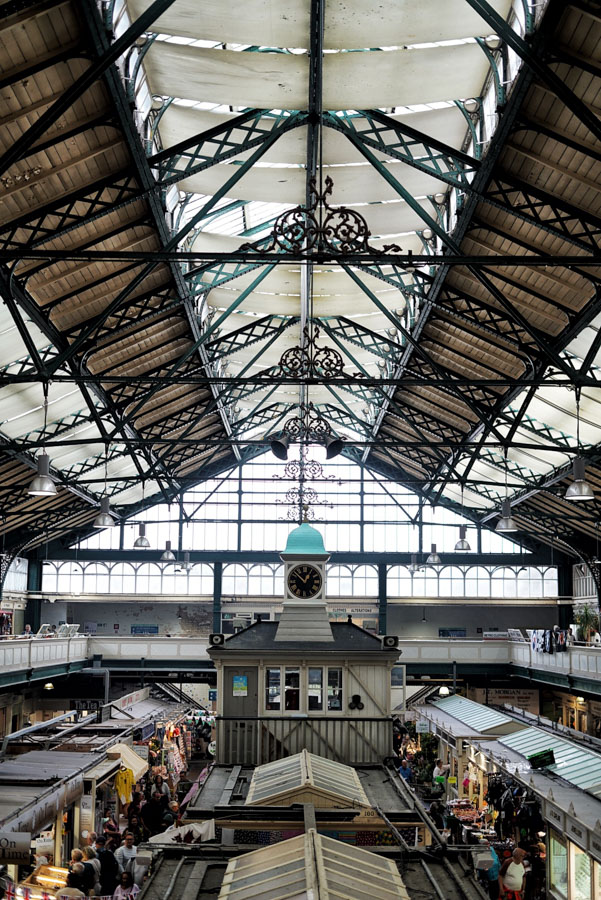 We stumbled across this amazing indoor market while walking around the streets of the city centre and it's definitely somewhere you should visit at least once. Built in the 1890's, this impressive market was initially a farmers' market, now its a bustling place for fresh local produce, coffee, butchers meat, vinyls and other goodies. Be sure to check it out!
Cardiff Bay Wetlands Reserve
This secluded beauty spot is only a short stones throw away from voco St David's Cardiff and it's definitely worth exploring if you get the time to visit. You'll find yourself away from the hustle and bustle of the city centre and instead immersed in nature where there is plenty of biodiversity and learning opportunities for the kids.
How to get there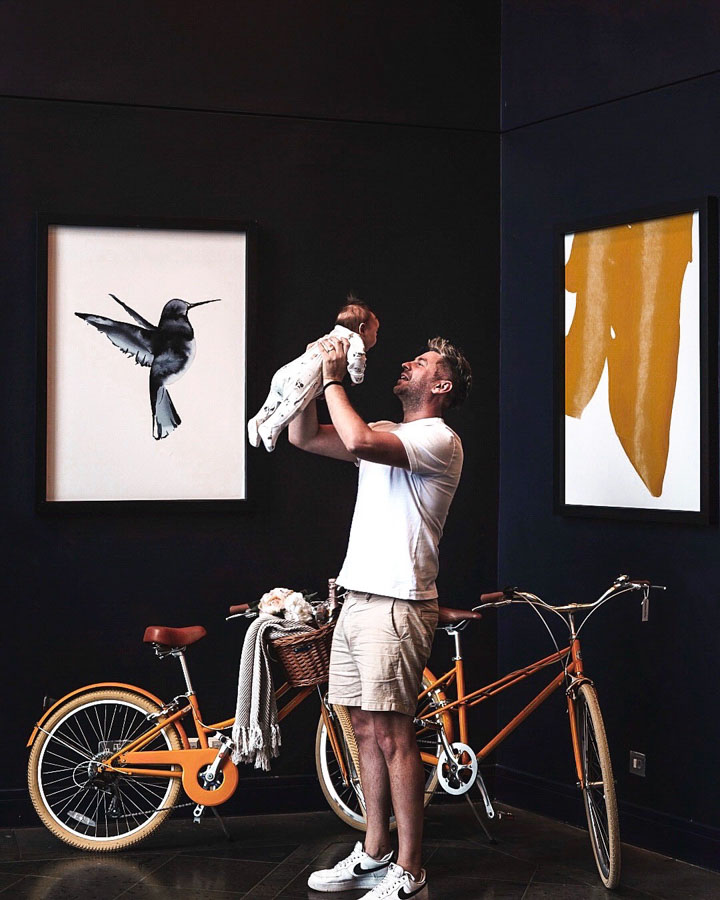 It's in a great location with plenty of parking if you are driving. Cardiff Train Station is about 2 miles away and can be reached via public transport or taxis.
There are 2 paid car parks available adjacent to the hotel. Both charging £24 per 24 Hours. Guests are able to pay directly with the hotel for the Parking Eye car Park, or via the machines in the Cardiff Council Managed Havannah street car park.
Summary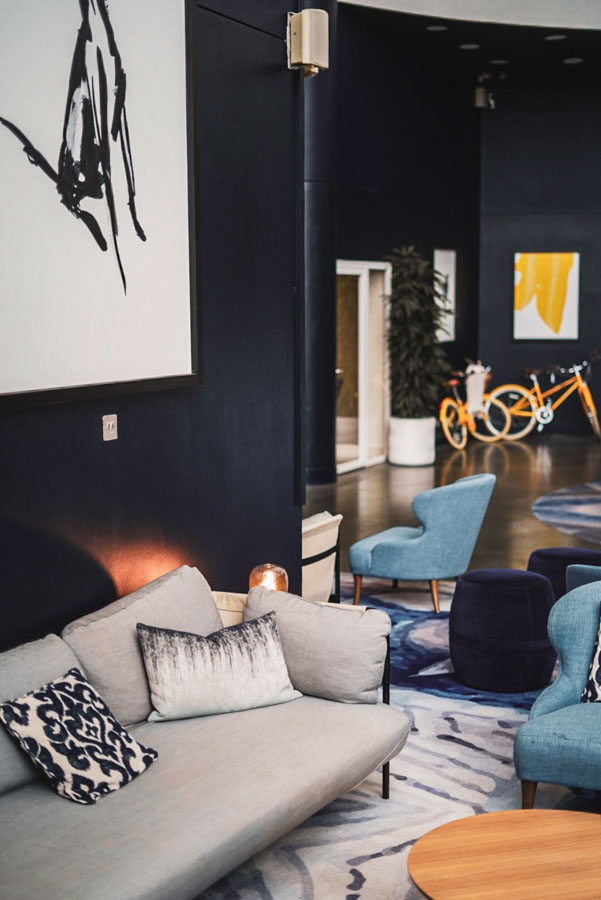 This hotel is a great place to stay due to its location, and the perfect place to stay while in Cardiff. I am so glad that we chose to stay here for a couple of nights – it's a unique place with everything you could need.
You will get to experience unparalleled privacy and relaxation at voco St David's Cardiff, where tranquility meets impeccable guest service and luxurious facilities that include luxury dining, spa treatments and plenty of landmarks within easy walking distance.
You will want to stay longer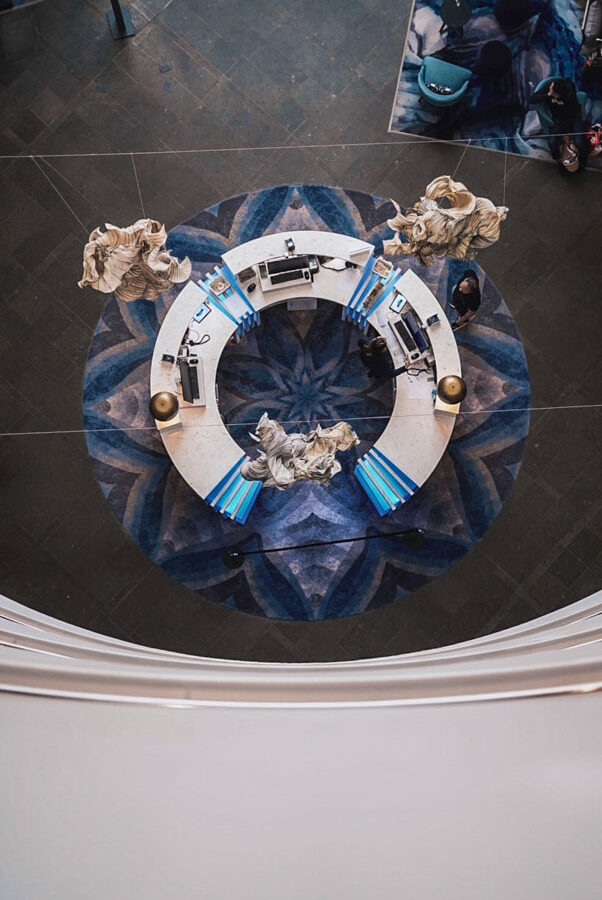 One thing that we especially loved is that the hotel has been awarded a Green Key accreditation for its environmental and sustainability efforts. The prestigious, international eco-label is awarded to tourism and hospitality businesses in recognition of their commitment to ensuring that their establishment adheres to the strict criteria stipulated by the Foundation for Environmental Education (FEE).
If you are heading to Cardiff and you want to have a great luxurious experience, then I would highly recommend voco St David's Cardiff.
***Thank you to voco St David's Cardiff and Eat PR & Marketing for kindly sponsoring this post. All opinions are 100% honest & completely my own.