A LUXURY TOWNHOUSE HOTEL
Located conveniently ten minutes walk from Reading Train Station and only five minutes walk from the town centre, Roseate Reading is a beautiful hotel fronted by magnificent pillars and a royal red carpet leading right to the front door for your grand entrance. Originally the Shire Hall for the Berkshire County Council, it is now the perfect base for those who want to explore the town, experience a luxury getaway or even get married.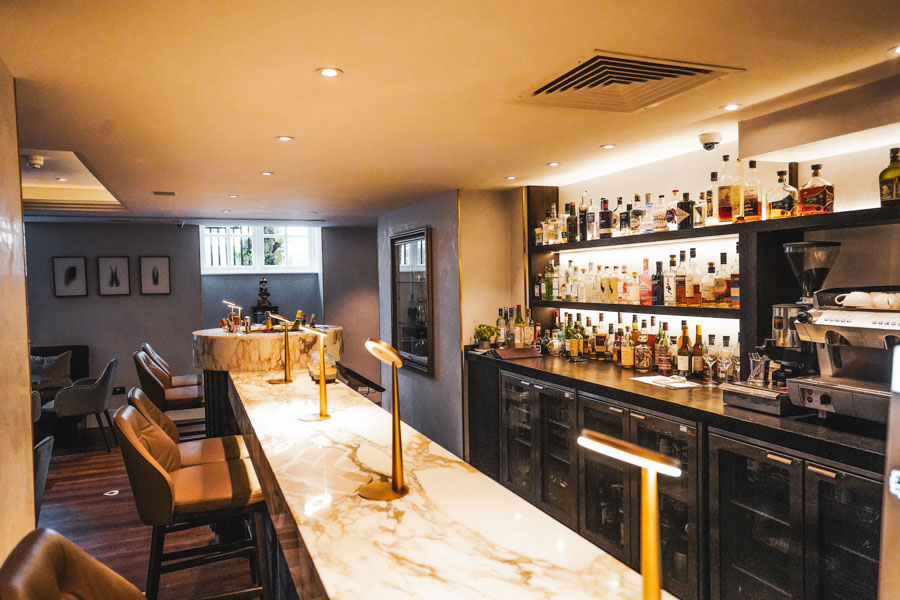 With the handsome Forbury Garden Lion directly inside, the hotel is combined with beautiful decor, friendly staff, its own private cinema, delicious cuisines, spa treatments and vaulted ceilings, which will instantly make you feel right at home. For an additional wow factor, running directly through the centre of the building, to the full height of the hotel is the stunning central lift shaft which is the perfect setting for its unique Italian chandelier with 86,000 individual glass beads.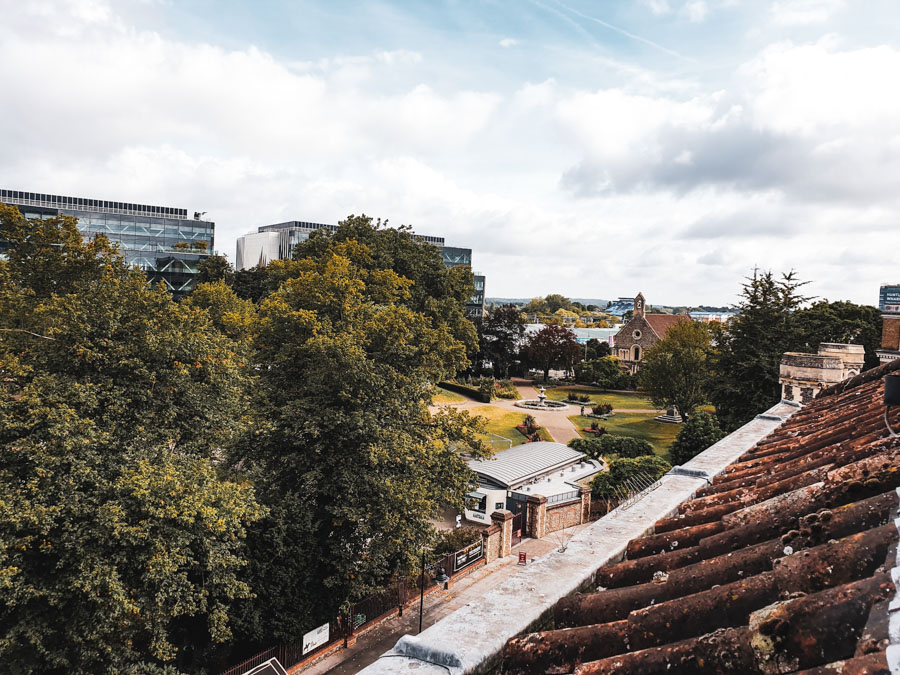 The atmosphere inside the hotel is cosy, friendly and stress free. Escape to an exclusive realm of style, glamour and seclusion, where you will feel as if a tiny sliver of luxury has been reserved just for you.
If you are thinking of visiting and staying in Reading, Berkshire, then I would highly recommend booking a few nights staycation at The Roseate Reading Hotel.
Highlights
Super friendly and welcoming staff
Comfortable, modern and clean rooms
Delicious afternoon tea, cuisines and cocktails
Great location to Reading town centre and shopping
Spa treatments and gym
The Executive Suite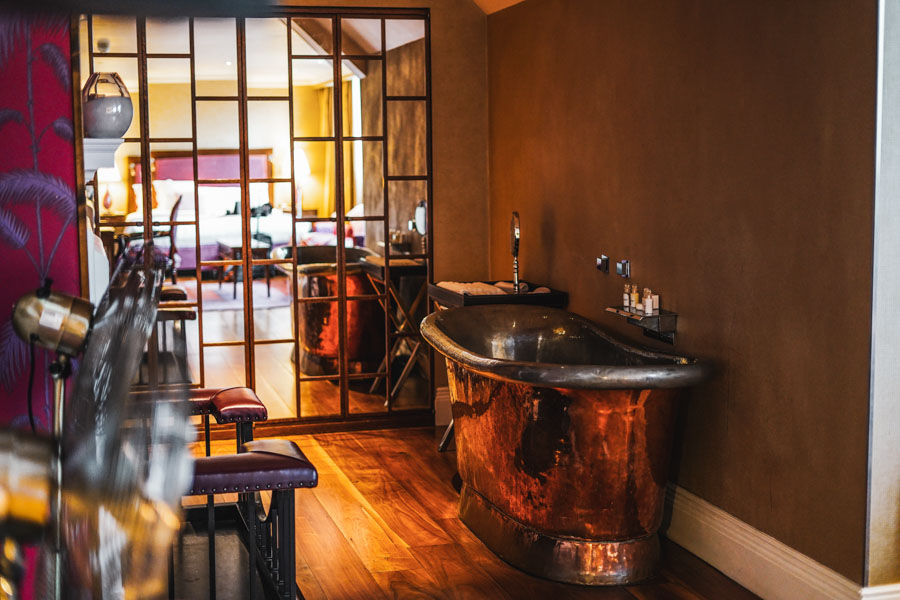 During our stay at The Roseate Reading we opted to stay in their Executive Suite which was perfect for our needs and provided a very comfortable night's sleep. With fantastic views, original artwork, aesthetically pleasing decor, spacious and comfortable furniture, we almost didn't want to leave to explore the rest of Reading.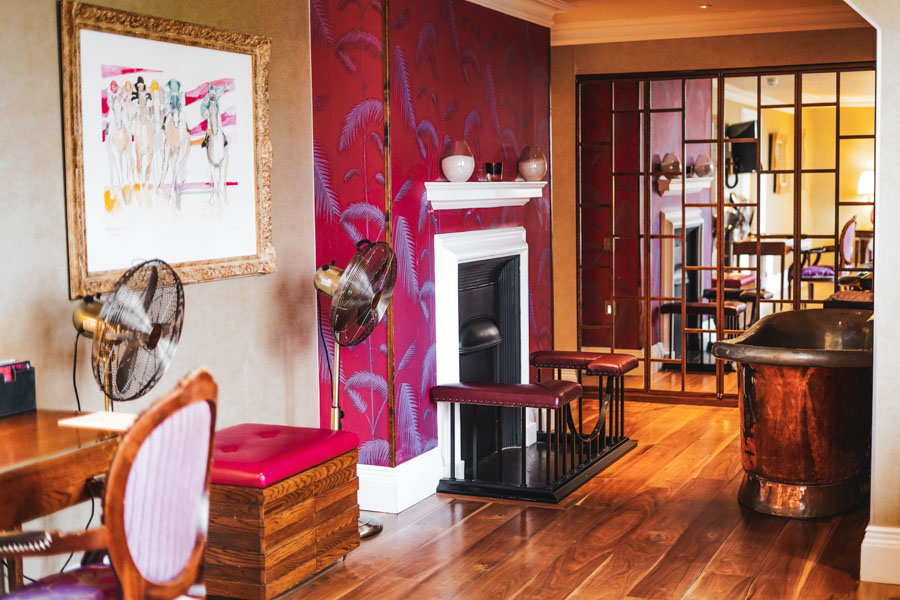 This extremely spacious suite (463 square-feet) situated on the top floor, overlooks the Forbury gardens which you can see from the large bay windows and provides plenty of natural light throughout the day. It comes with a large king size bed with Egyptian cotton sheets, a comfortable sofa for relaxing, underfloor heating, a Nespresso machine, Bang & Olufsen TV and sound system, selection of CDs and DVDs and free WiFi access.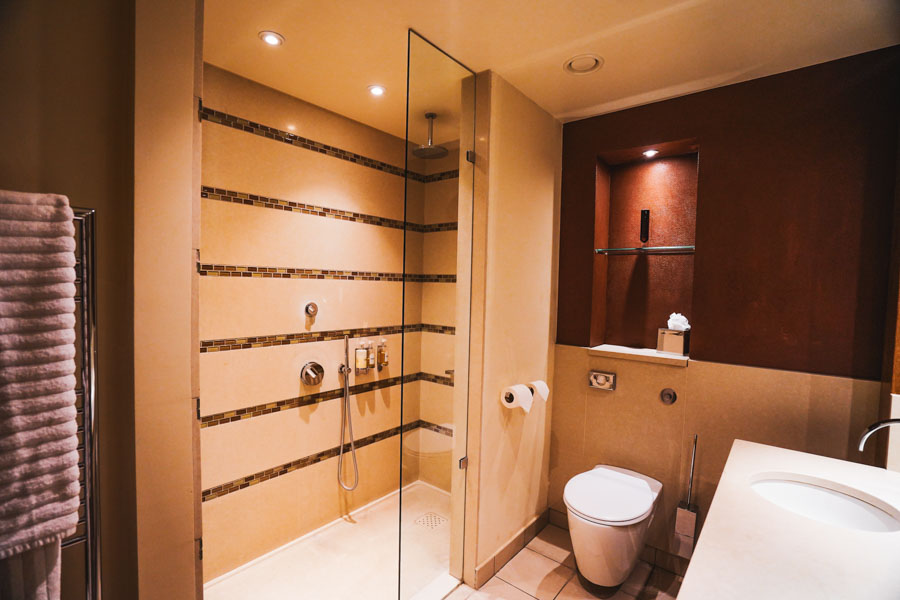 Each suite has special features, and ours had a fireplace, a copper bath and twin sinks which really made the room unique. We had a spacious bathroom with a large mirror, monsoon shower, free Penhaligon toiletries, and fluffy towels. The suite also comes with writing desk, lamps, chairs, tea making facilities, mini-bar, slippers, robes, and fresh water.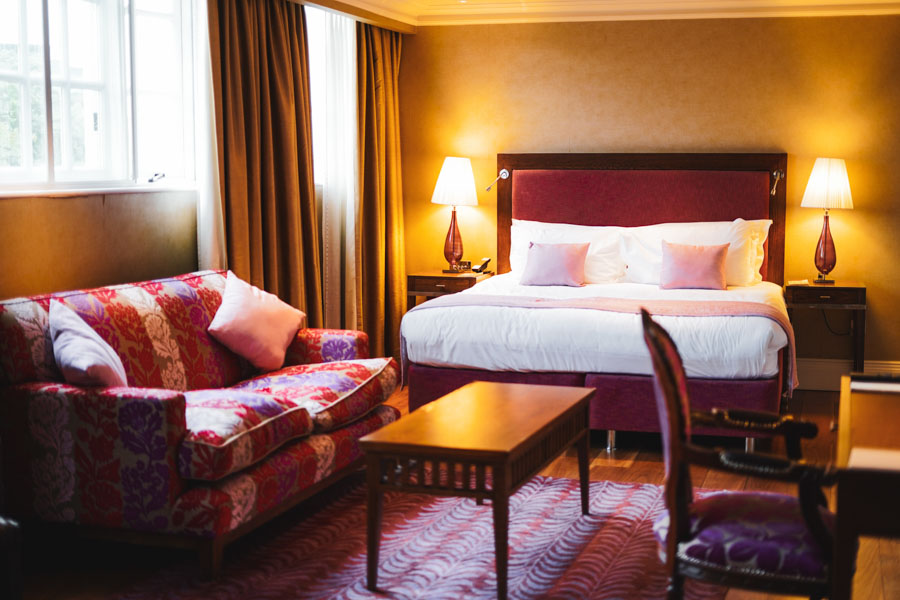 When you stay in this suite, the Roseate Reading really takes you to a whole new level of luxury and is spot on for couples looking for that perfect getaway. We often found ourselves relaxing like it was our own home and it is the ideal place to relax in after a long day of exploring the towns sights and winding down.
To view all their other rooms click here
Activities
Aheli Spa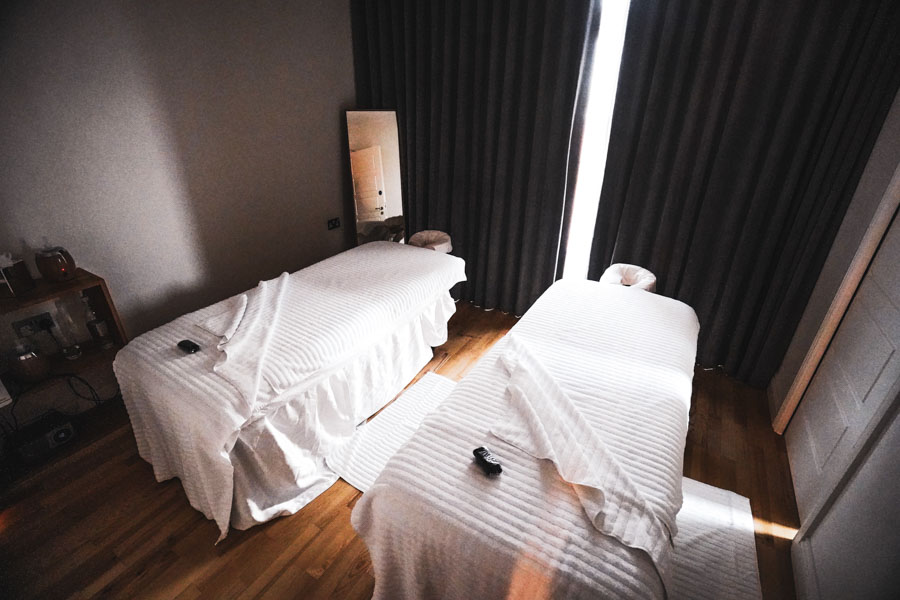 If you are looking for relaxation, pampering and detox then you have come to the right place. The Aheli Spa which means 'pure' in Hebrew, offers wellness, and a bespoke menu of treatments. Signature services at the spa are designed to detox, cleanse, nourish, nurture, heal and rejuvenate. These include body rituals, scrubs, wraps, facials and skin.
We opted for the traditional couples massage and we left feeling extremely rejuvenated and refreshed.
Find out more about their treatments here.
The Gym
Looking to stay in shape while having a luxury getaway? The Roseate Reading hotel have got you covered with their state of the art gym located next to the Spa. Here you will find, weights, treadmills, exercise bikes, yoga mats, a rowing machine, and plenty of free refreshing cold water.
The cinema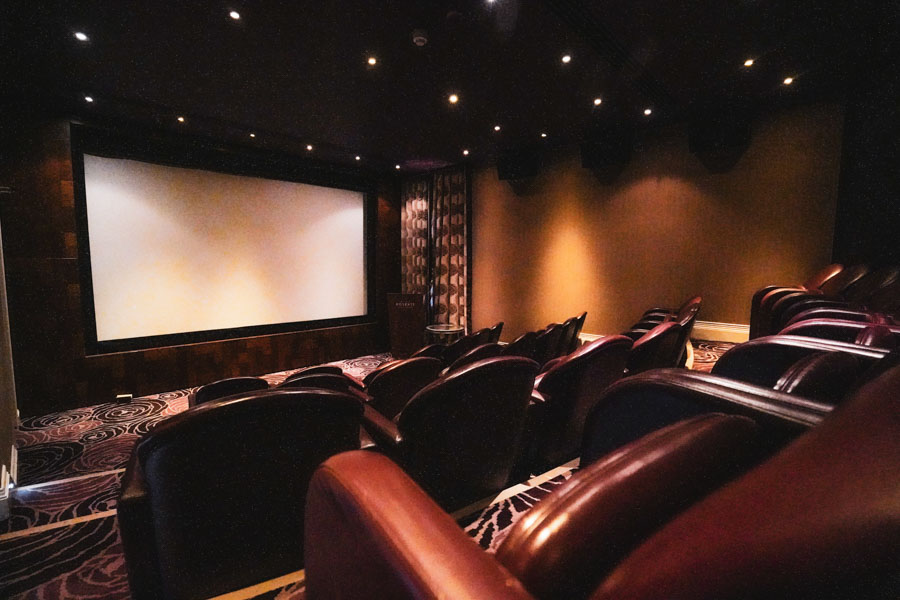 Hidden away off their main corridor you may stumble across this impressive cinema, complete with large screen, projector, and plenty of seating. This is the perfect place for settling back and watching films or presenting a work event.
Dining Experiences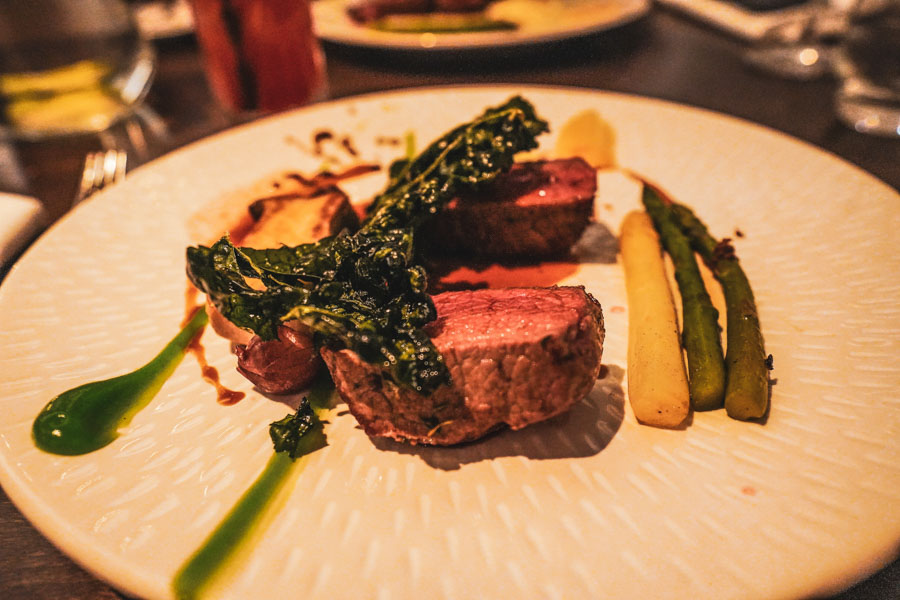 Having grown up in Reading, it is safe to say that we have eaten at most of the restaurants there, but until now, none have really stood out for us. The Reading Room Restaurant & Bar offers stylish and contemporary décor with warm mood lighting and exceptional cuisines.
With its sophisticated atmosphere and superb modern European cuisine prepared using the best local ingredients, sourced by The Roseate Reading's award winning chefs, the seasonal a-la-carte menu ensures guests have a flavour-filled dining experience.
This is a restaurant we will certainly be going back to time and time again.
The Secret Garden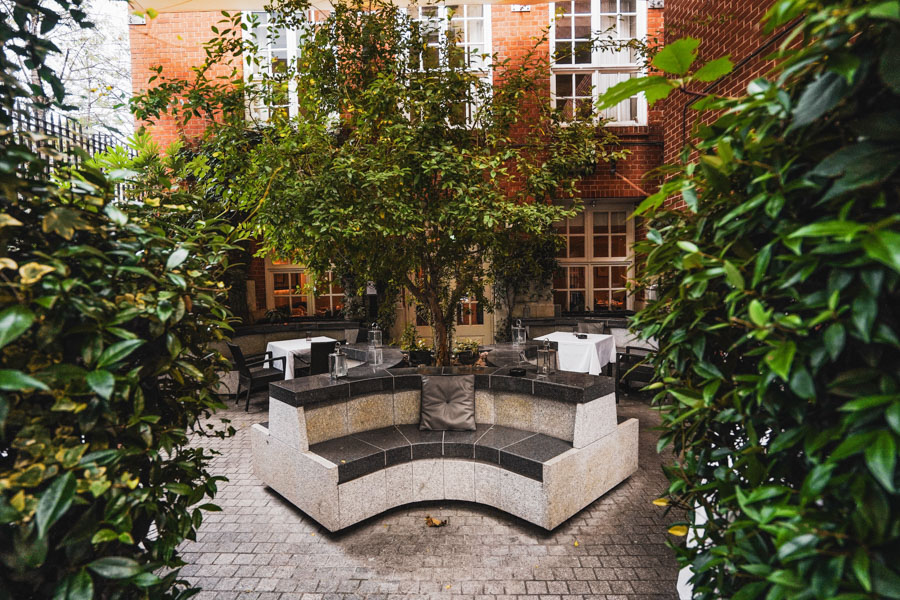 While not as secret as the Roseate House's secret garden, (as you have to pass through it from the car park and it can be clearly seen from the restaurant), it is still a unique place to visit. This is an ideal place to unwind by the waterfall feature and be looked after under the shade of a pomegranate tree whilst enjoying a delicious cup of tea, cold beer or a flavoursome cocktail.
Breakfast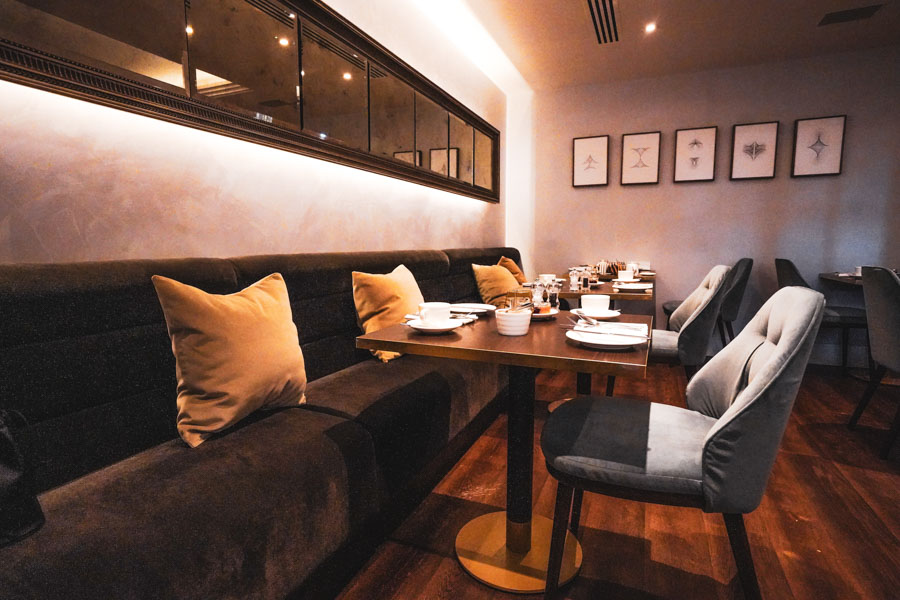 During our two night stay we also had breakfast included and we were so happy that this was the case. The Reading Room offers a vibrant setting to begin your day in the best possible way.
Here, you can start the day with a well-balanced and nutritious breakfast. I opted for the quintessential Full English breakfast which came with sausages, eggs cooked how you like them (poached for me), smoked bacon, grilled tomato, mushroom, black pudding and beans. I also had a delicious latte, fresh fruit, dried mango and some brown toast.
Find out more about their breakfast, lunch, afternoon tea dinner menus here.
How to get there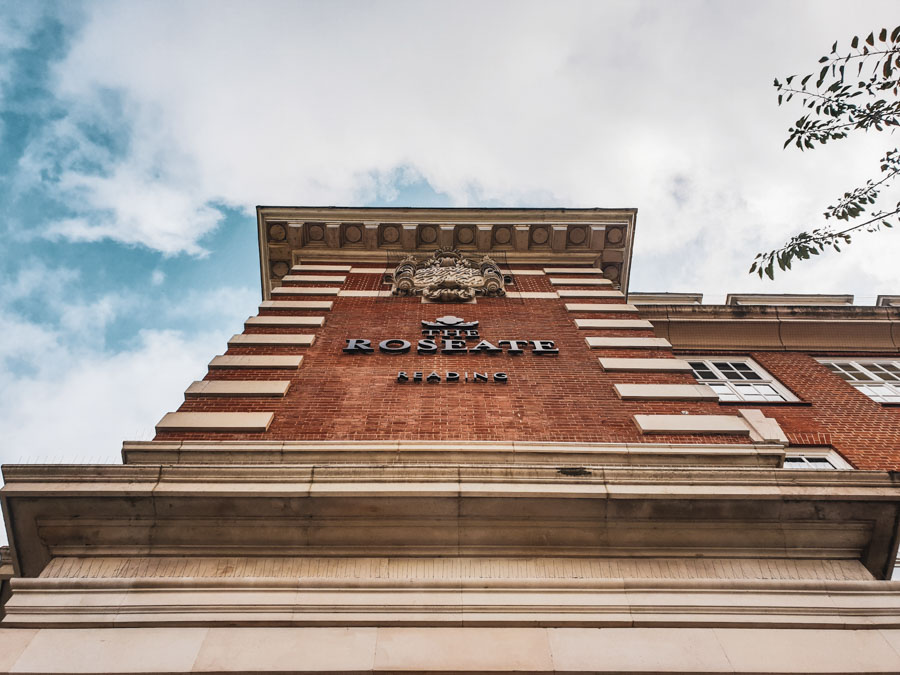 It is in a great central location and you can easily reach the hotel by foot from Reading train station which will take roughly ten minutes or a few minutes by taxi.
Address: The Roseate Reading, 26 The Forbury, Reading, Berkshire, RG1 3EJ
Contact: +44 (0) 118 952 7770
More details here
Parking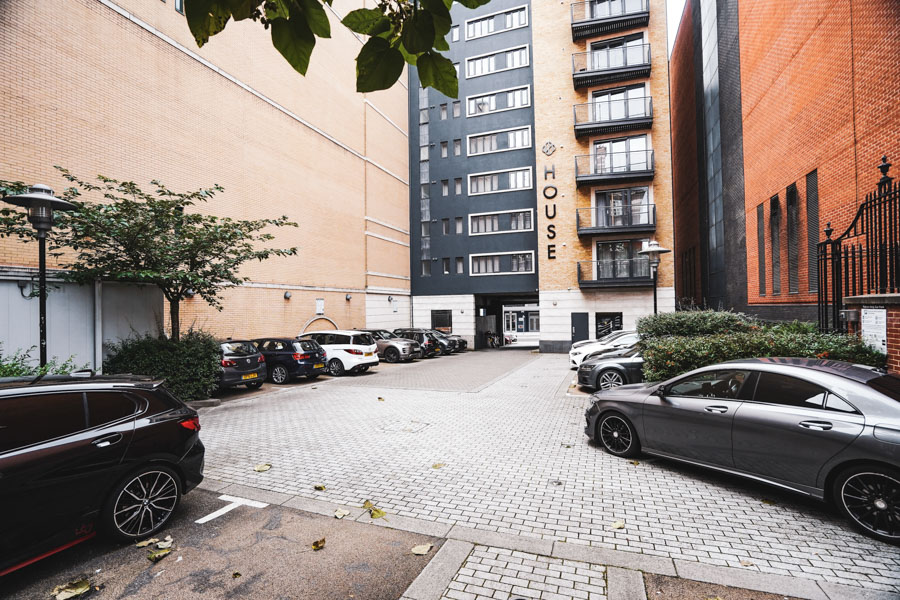 They have a very limited car park at the hotel and unfortunately you cannot reserve any spaces – parking is on a first-come, first-served basis. If you do find a space in the car park, make sure you give your full registration number to reception at time of check in. The postcode for the car park is RG1 3BE.
Prices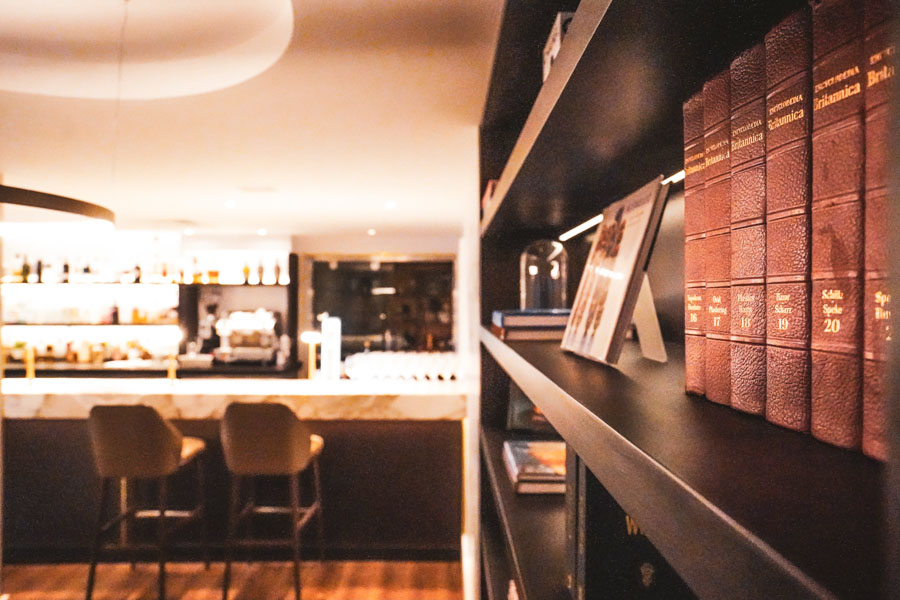 The prices will vary depending on what time of year you stay – to check out the pricing click here.
We stayed in September 2021 in the Executive Suite with breakfast.
Extras
Wi-Fi is available in all areas and is free of charge
Plenty of space to relax in
Luggage storage
Secure front doors and rooms
Close proximity to restaurants, shops and train station
Summary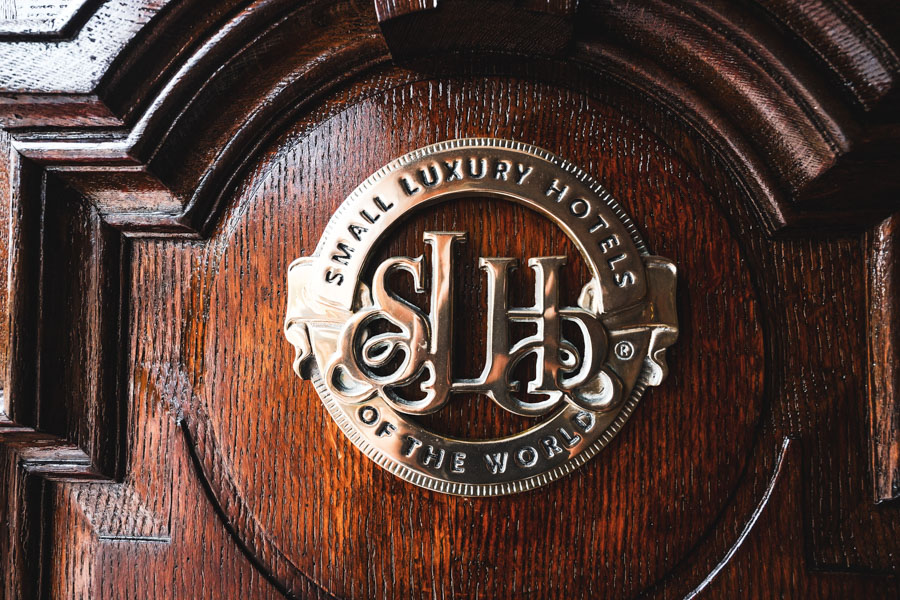 This hotel is a great place to stay due to its location, and the perfect place to stay while in Reading. I am so glad that we chose to stay here for a few nights – it's a unique place with everything you could need.
Experience unparalleled privacy and relaxation at The Roseate Reading, where tranquility meets impeccable guest service and luxurious facilities that include luxury dining, spa treatments and secret garden.
You will want to stay longer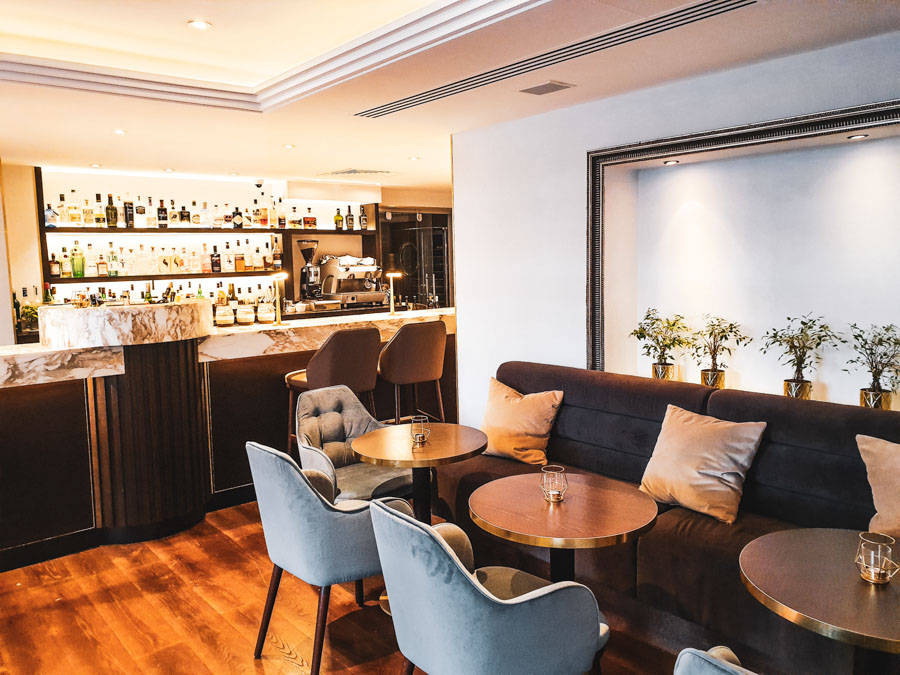 The suite was fantastic, we had a super comfortable night sleep and really enjoyed watching the sun rise from our bed and large windows. The location was my favourite feature as it was super central and easy to get around from there. The staff are also so friendly; they can honestly not do enough for you to make your stay that little bit more comfortable than what it already is.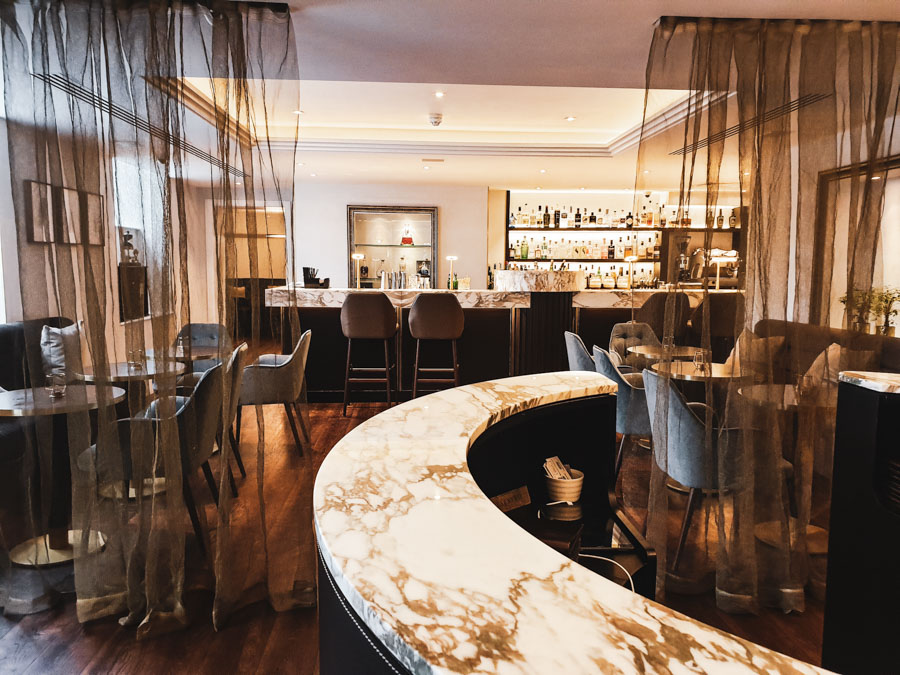 If you are heading to Reading and you want to have a great luxurious experience, then I would highly recommend Roseate Reading.
***Thank you to Roseate Reading for kindly sponsoring this post. All opinions are 100% honest & completely my own.