One of the most exciting parts about travelling is the planning stage.
Who, what, where, when and how play a major part and be both riveting and daunting at the same time.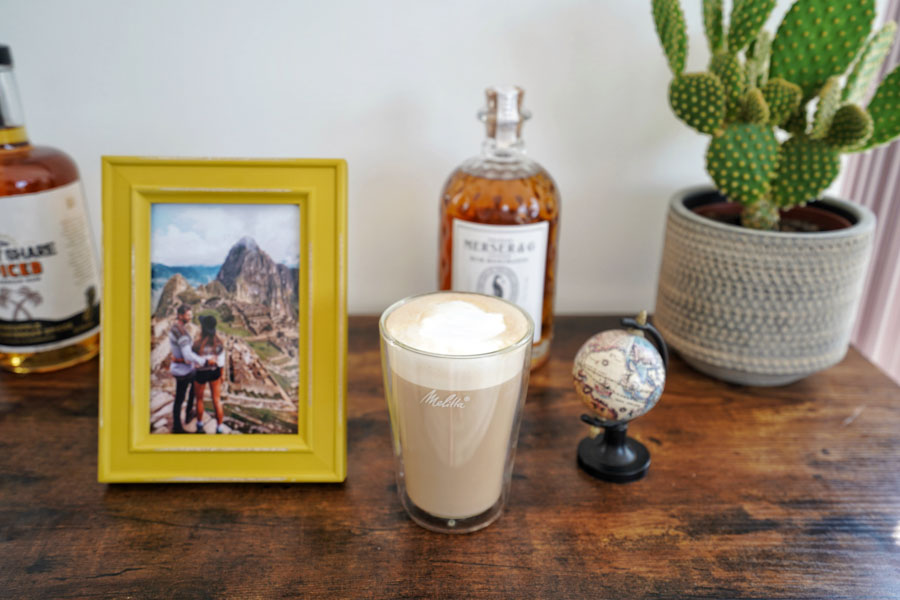 Everyone's different. Some people are spontaneous. Some like to have a day-by-day itinerary. Some are happy just exploring a city on foot with no real plans to speak of. And some just want to sit on the beach and relax – doing stuff isn't their idea of a relaxing vacation.
I find the same comes to coffee. I prefer a decent latte or a classic Americano to get me through the day. When it comes to travel planning I find that I can drink copious amounts to fuel my ideas and provide the energy needed.
This is where Melitta comes in!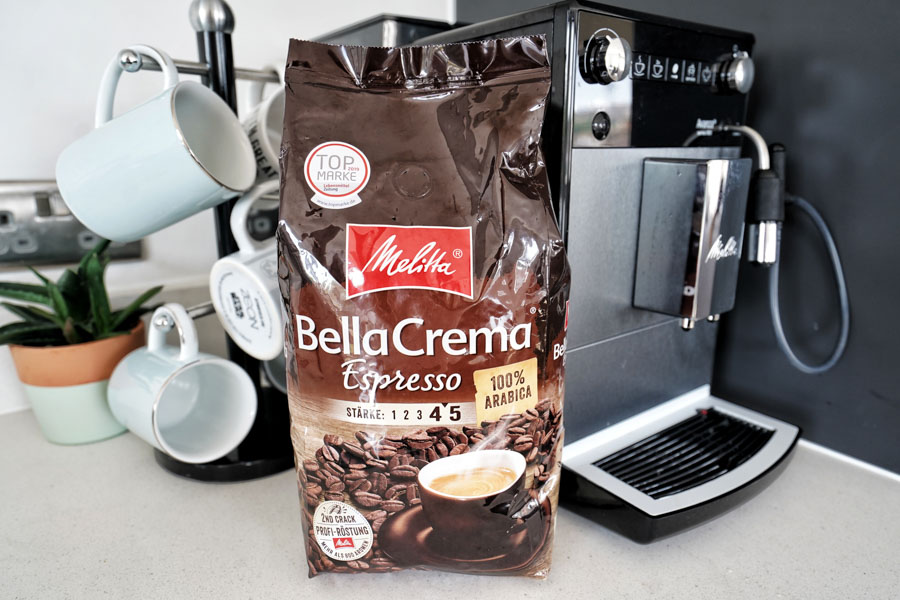 While the classic kettle and instant coffee does do the job – it just really isn't the same as a barista style brew from a cafe. Who doesn't love the fresh aroma of recently ground coffee beans filling their senses and feel the ignition of your brain kicking into gear?
With Melitta's Avanza® Series 600 Fully Automatic Coffee Machine it is the perfect answer to your coffee demands. It has an impressive design and equally impressive features to suit almost everyone. With its sleek look and slim width (only 20cm wide) it easily fits into most kitchens or offices.
You can choose between espresso, café crème, latte macchiato and cappuccino.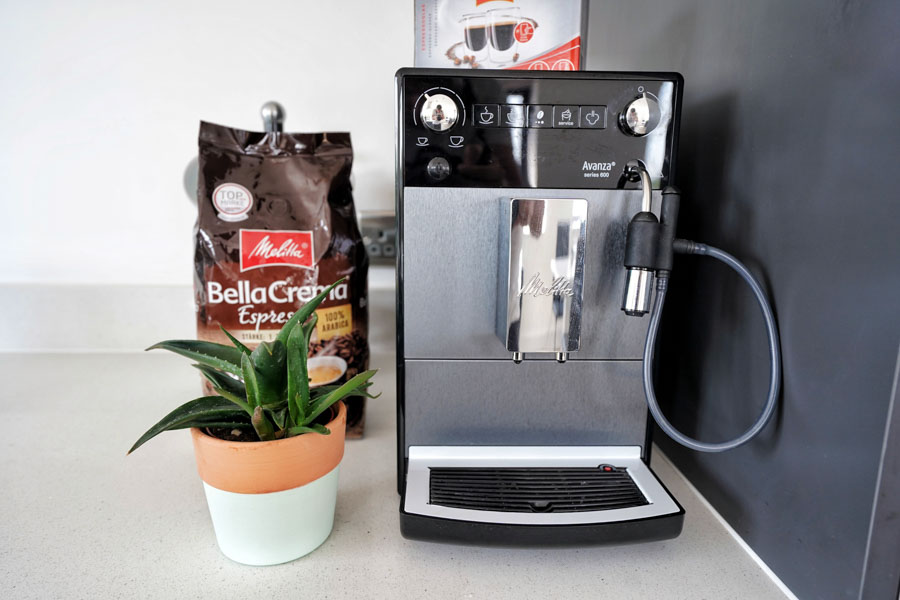 The newly developed control panel makes it even easier to use, the grinder is especially quiet and the new Melitta Easy Cappuccinatore makes it simple to prepare latte macchiato or cappuccino.
With its extra-large water tank and bean container, you can easily serve delicious coffee to your surprise visitors or have a continuous flow of coffee. It offers the ideal contact time between water and coffee which allows the flavours to unfold even better, and provide a difference you can taste with every cup.
So what other features does it have?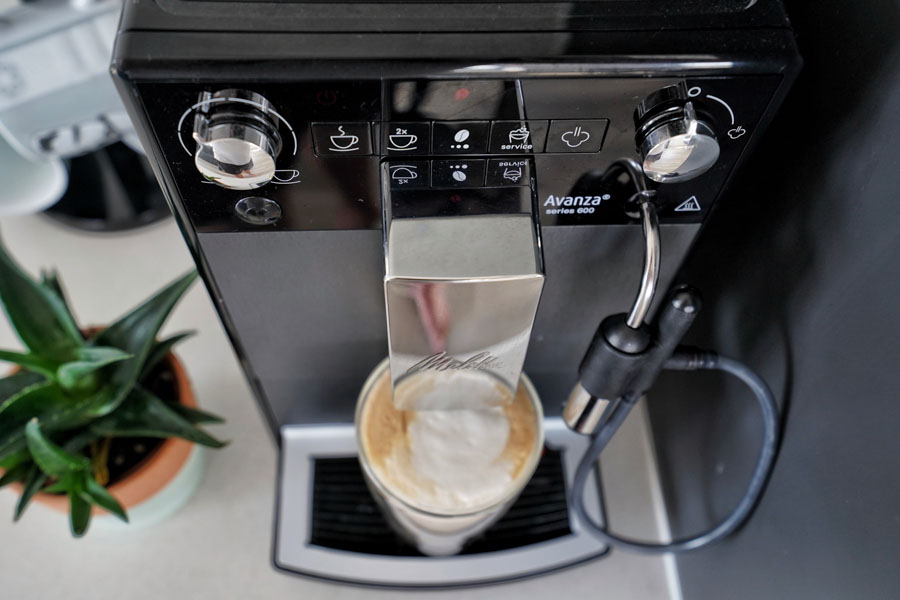 Plus X Award 2020
The Avanza® impressed judges at the world's largest innovation awards – the 'Plus X-Award' for technology, sport and lifestyle – four times over. In the categories 'high quality', 'design', 'ease of use' and 'functionality' it received the renowned 'Plus X-Award'. The Avanza® was commended by a panel of expert judges from 26 industries.
Easy Cappuccinatore
With the help of the integrated milk system, any coffee speciality can be prepared in two easy steps: Froth the milk with the Easy Cappuccinatore, pour your coffee, mix them together – done.
XL Water Tank and Bean Container
The Avanza® offers a XL water tank of 1,5l and a XL bean container of 250g.
Companion® App
The app includes tips and tricks for delicious moments of coffee enjoyment as well as numerous service features. In addition to information on the perfect coffee, illustrated step-by-step instructions take you through the maintenance programmes. The app also gives you help with understanding the functional status of your coffee machine with the aid of the diagnostic tool.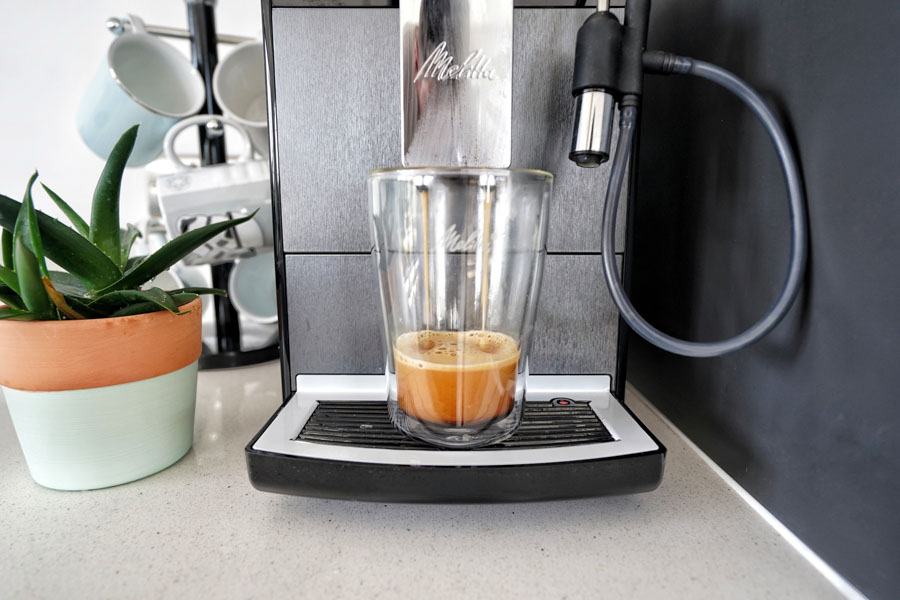 Aromatic Coffee Enjoyment
The new pump control guarantees an ideal contact time between coffee and water. You can now enjoy two classics Espresso and Café Crème with even better developed flavours.
Aroma-Extraction-System (A.E.S.)
More flavour with pre-brewing: The freshly ground coffee is moistened with water before the actual brewing process. As a result, the flavours dissolve better and where do they end up? In your coffee, of course.
Adjustable coffee strength
Strong in the morning, but preferably not in the evening? Just as you like – the intensity of the coffee strength is easy to adjust to your current taste from mild to medium to strong. You can adjust the amount of coffee, too, of course. Variable – exactly the way you like it.
Five grinder settings
Coffee just the way you like it – freshly ground from whole beans.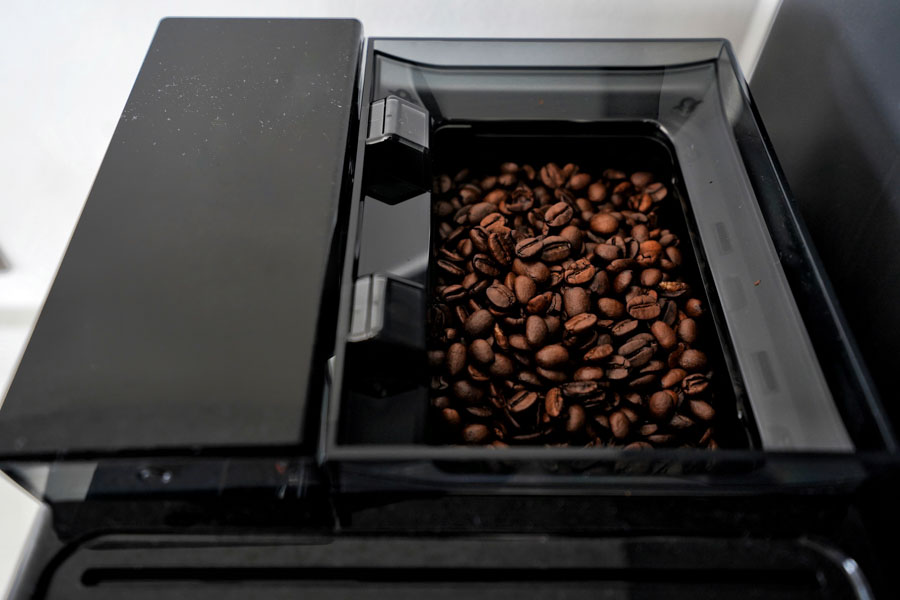 Double Cup Mode
It's better together – The Double Cup Mode allows you to make two cups of espresso or café crème at the same time. It is of course also suitable for those who drink a lot of coffee.
Height adjustable coffee outlet
The outlet is height-adjustable up to 135 mm so that you can also use glasses or extra large mugs. Without having to use special tools of course.
Mission eco & care
We have developed a label, which helps consumers choose an appliance that guarantees conscious enjoyment. The label uses a value system, which we have developed.
LED-Symbol display
It goes without saying – the LED display with red symbols makes using the fully automatic coffee machine simple and convenient.
Anti-Scratch
The newly designed drip tray has a stainless steel drip plate with an integrated high-quality anti-scratchplastic insert.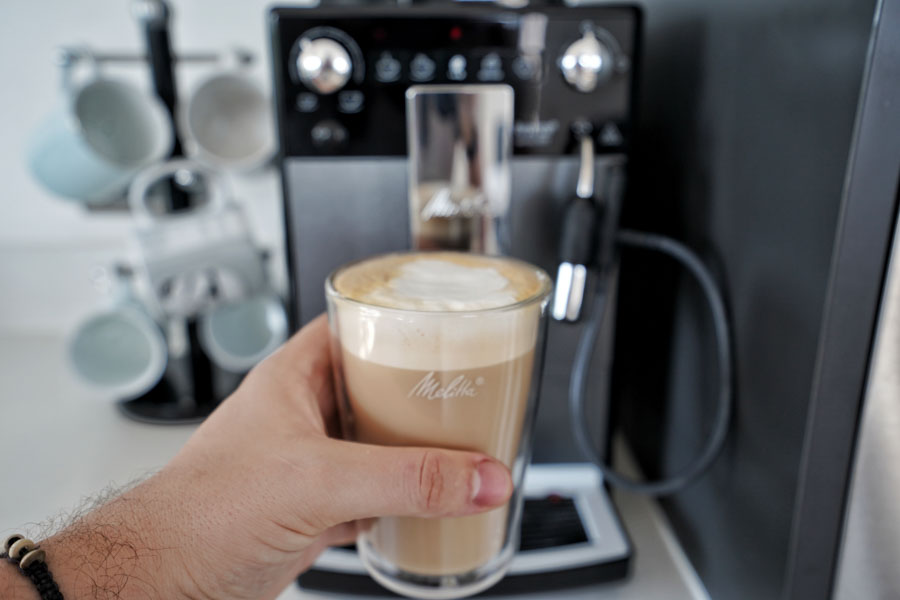 Removable brewing unit
It would be nice if it was simple wouldn't it? With Melitta® it is… The whole brewing unit can be removed and is easy to clean. This makes the inside of the machine accessible too, so it can also be cleaned easily.
Automatic cleaning and descaling program
Communication is everything. Your fully automatic coffee machine informs you on the display when it needs to be cleaned or descaled.
Water filter
To make your coffee taste even better, use a Melitta® Pro Aqua water filter. Another advantage – your fully automatic coffee machine only needs to be descaled once a year**. Why? It's obvious – the filter prevents lime deposits in the water system for as long as possible. **Based on a 120 ml cup 6 cups a day and changing the filter 6 times according to the appliance specifications.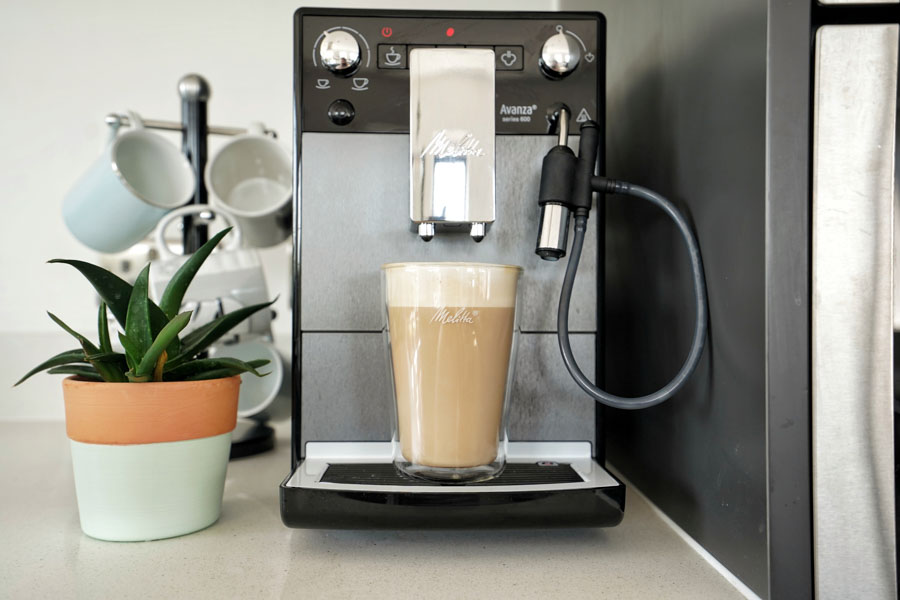 Service button
You want simplicity? Certainly! The service button gives you simple access to the cleaning and descaling programme, the brewing temperature and water hardness settings and the auto-off feature. Changing the filter is a piece of cake, too.
Contemporary energy efficiency
In addition to a programmable energy-saving mode, Melitta® fully automatic coffee machines have a practical Auto-OFF feature. This allows you to determine when your fully automatic coffee machine switches itself off automatically. Of course, you can also disconnect the appliance from the power supply manually using the 0-watt switch.
PRO AQUA Filter technology
If you use a Melitta® Pro Aqua Water filter then the Barista T Smart® only needs to be descaled once a year. The filtered water not only improves the quality and the flavour of your coffee, but also prevents limescale deposits building up in the water system. (This is based on brewing six 120 ml cups of coffee a day and changing the filter six times in accordance with the appliance specifications.)
What appliance suits you?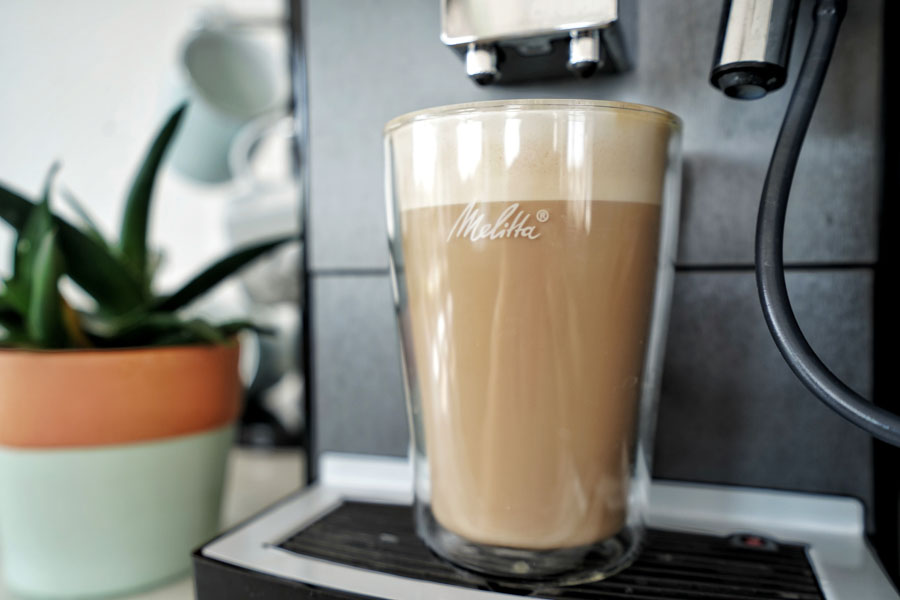 The great thing about Melitta is that they have an appliance suitable for almost anyone. Whether you are after bean to cup, pour over, or filter coffee machines you will be sure to get your fix here.
They also offer a whole range of accessories such as glasses, jugs, mugs, filter papers, milk frother, coffee grinders, kettles, coffee beans and care sets.
Glasses and Coffee Beans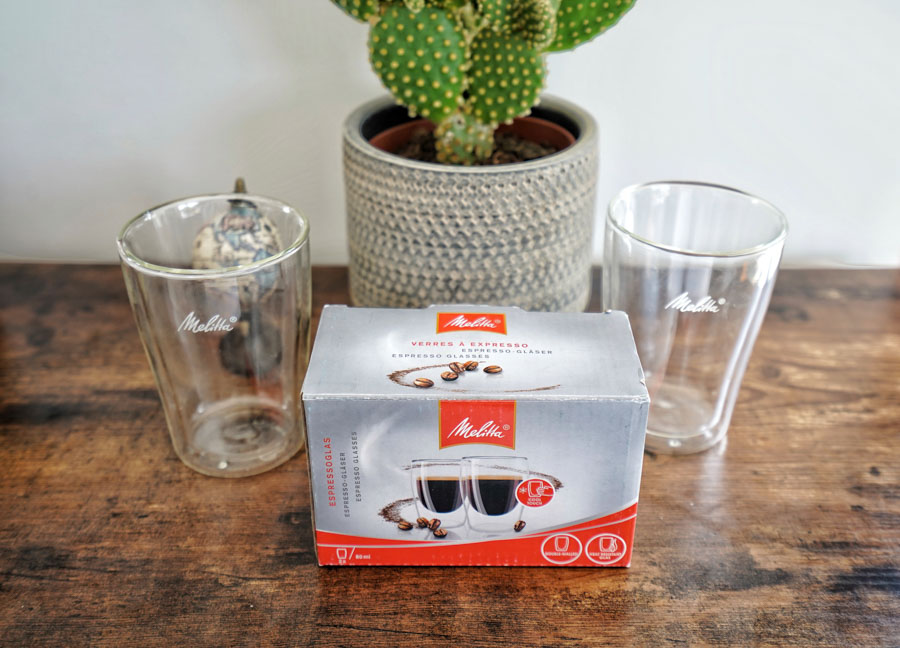 The Glass
There is nothing better than a beautifully designed latte glass to enjoy your brew while deciding what country you should explore next. The Melitta® Double-Walled Latte Macchiato Glasses are made from the highest quality, double-walled, borosilicate glass. They keep your coffee insulated for a longer period of time, yet cool on the outside for safe handling.
The Beans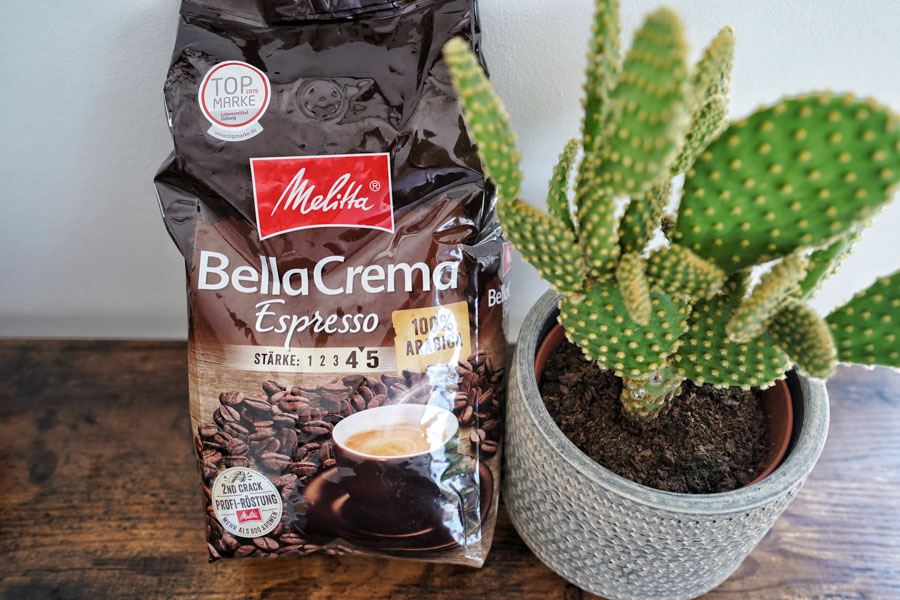 There is no better way to discover coffee than trying out their whole bean coffee varieties. Try the classics, such as Melitta BellaCrema Speciale, LaCrema and Espresso or our Melitta BellaCrema Selection of the Year.
The barista style coffee range Barista range in Crema, Crema Forte and Espresso is perfect for creating expert coffee at home.
Melitta are conscious about coffee enjoyment and their products are closely connected with their business philosophy of sustainability. This involves a lasting and stable balance between economic, social and ecological interests, to ensure the long-term success of our company and to protect people, animals and the environment.
They optimise their products in a process of continual development and improvement, to keep CO2 emissions from their products as low as possible.
The Verdict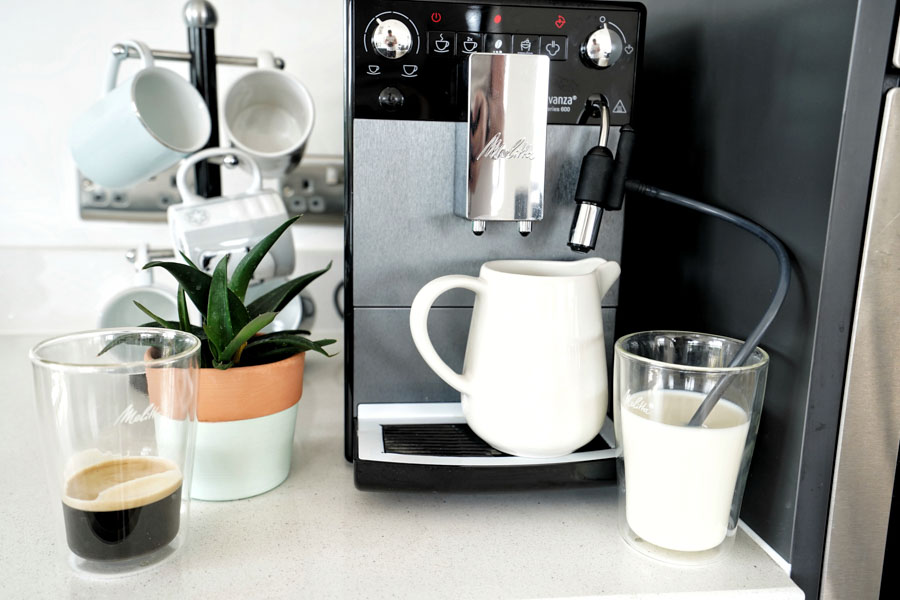 Neck deep in travel books, laptop open on my favourite travel blog and a note book full of ideas, tips, tricks, lists and destinations I find comfort in the fact that I can emerge, power on my Avanza. The grinders quietly whirr into action and before I know it I have a delicious shot of espresso waiting for me.
The milk frother doesn't take too long to turn it into my favourite latte and I haven't had to refill the water tank once this whole time. It is easy to use, doesn't take up much space in the kitchen and really easy clean too.
I love that it has a dual nozzle so that I can make 2 at the same time should I need to and glasses are perfect for keeping my drink warmer for longer.
This product currently retails at £499.99
Be sure to check out Batch Coffee for monthly subscription boxes!
***Thank you to Melitta for kindly sponsoring this post. All opinions are 100% honest & completely my own.