THE ULTIMATE ISLAND LIFE
First it was Thailand, and then everyone flocked to Bali in search of exotic beaches, paradise islands, blue oceans and of course the most Instagrammable spots to heighten their wanderlust. Now, however, the nest best destination to visit in the Philippines.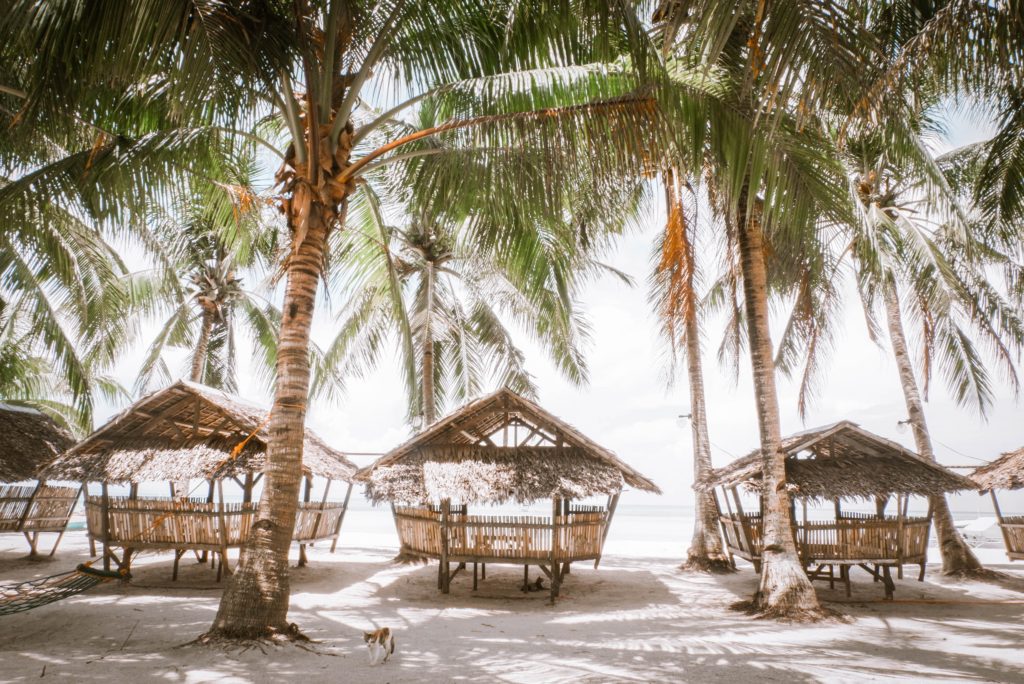 Made up of thousands of small islands and a few larger ones, the Philippines exudes tropical paradise with pristine white beaches and ocean waters so clear you can practically to see the bottom of the sea floor. It is almost famously known to have some of the best diving destinations in the world boasting skeleton Japanese ship wrecks, an abundance of colourful marine life and not to mention swimming with the huge whale sharks.
So, forget the touristy overcrowded Thailand islands, head to the smaller less known Philippine islands for some incredible adventures.
1. Manila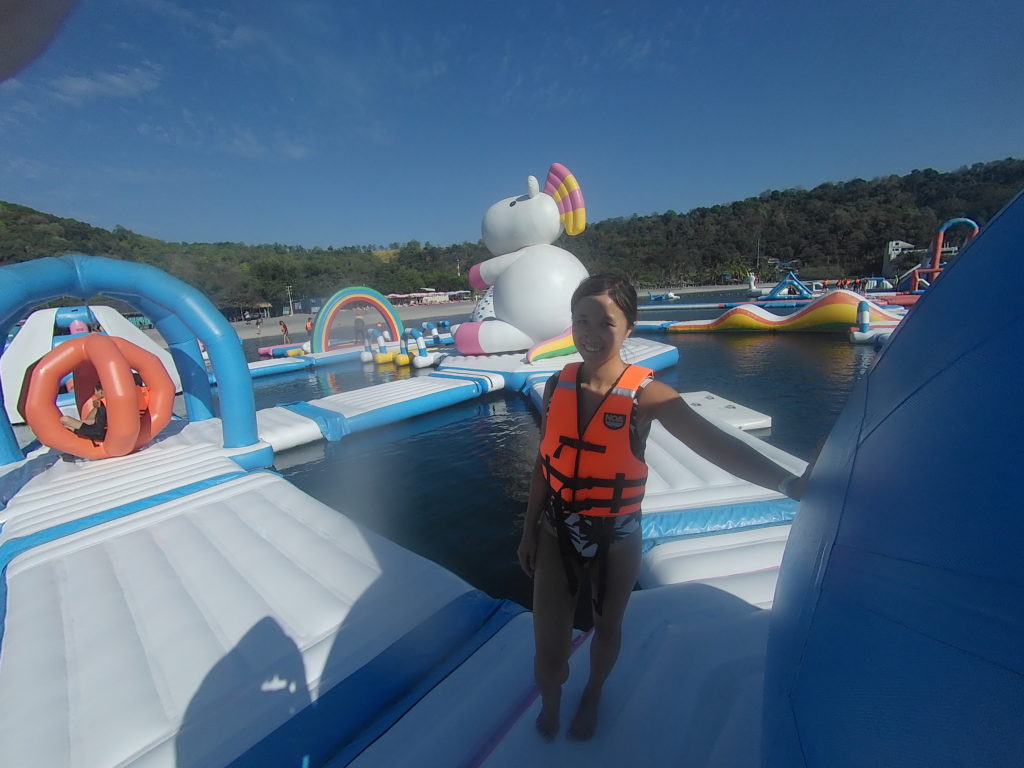 Probably one of the most chaotic and intense cities in the world, it honestly gives Vietnam a run for its money in terms of traffic, crazy driving and the sheer amount of motorbikes and scooters weaving dangerously (or skilfully?) in and out of cars and large trucks. But despite this, Manila is actually a great place to start your time in the Philippines since it is the main capital and quite likely the first place you will fly into from international waters.
The best place to base yourself while there would definitely be Z Hostelwhich provides private rooms and dormitories, depending on what type of budget you are working from. Not only is it pretty close to the airport and central to the whole city but it is also one of the prime spots for partying. Their rooftop bar always has pumping DJ's, insane views and cheap drinks. Winning!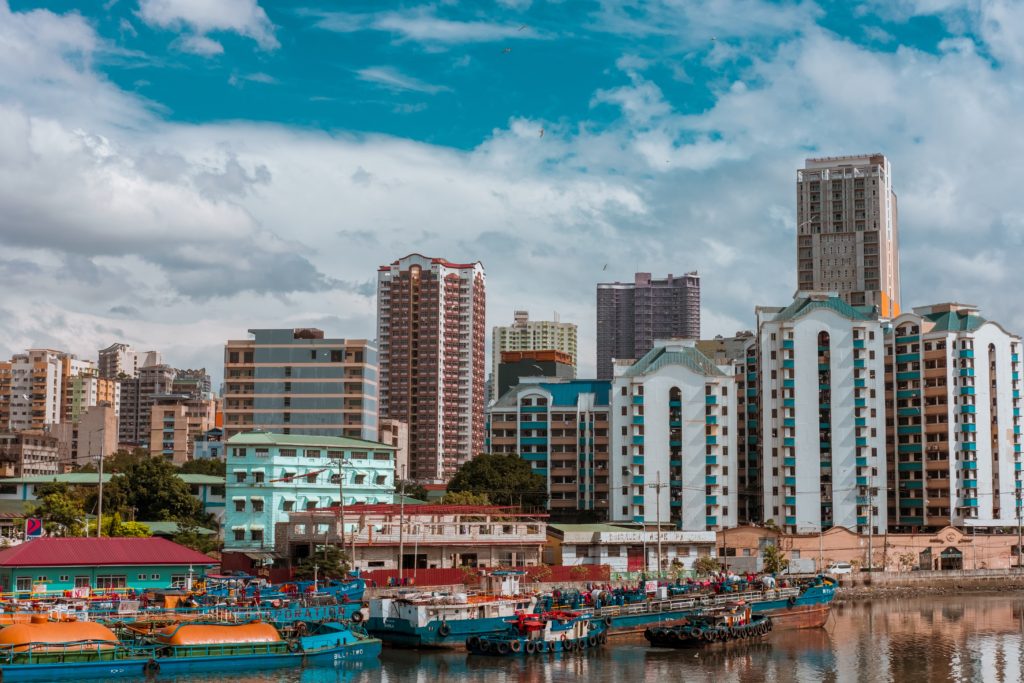 To find the hidden gems you will need to head slightly out of the city where you can be a big kid again and spend the day splashing around at the Inflatable Island which is the size of eight basketball courts and jam packed with fun. Run around the obstacle courses without trying to fall into the water, climb epic walls to jump on slide into the water below, run in a hamster ball or try your upper body strength swinging on a rope and letting go at peak height. This is one for all ages and definitely don't forget you GoPro to capture everything.
2. Coron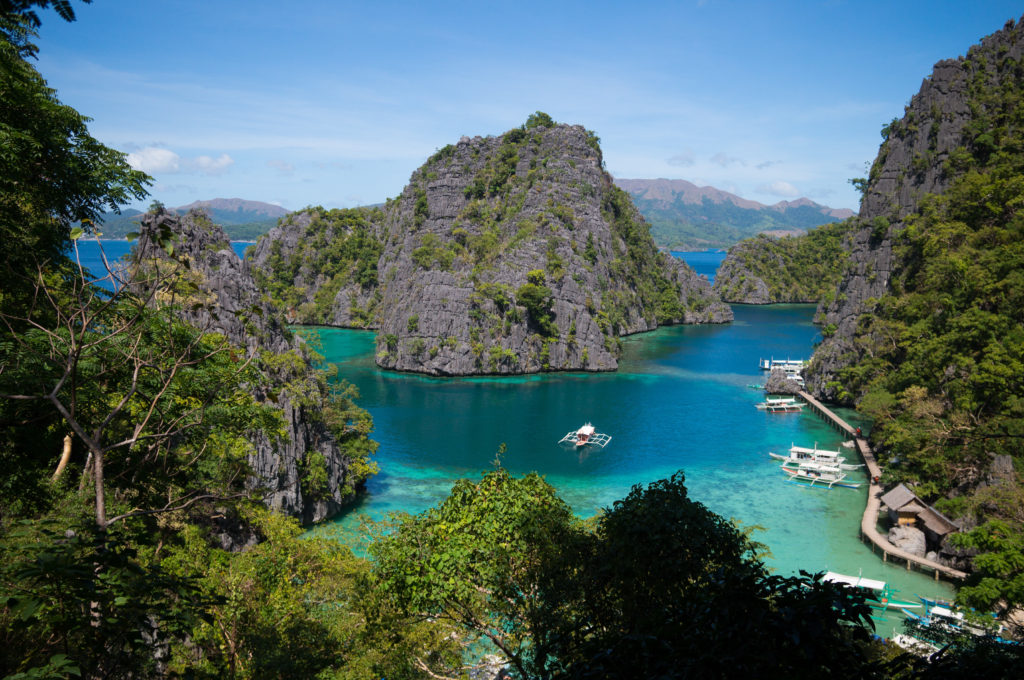 Once you have escaped the hustle and bustle of the main capital, it is time to head to the next closest island or Coron. This has to be one of the more popular islands boasting plenty of natural wonders for you to explore and way too many smaller islands to explore in your time there. Highlighted by the infamous 'Coron' Hollywood style sign perched atop of the main mountain paired with a large cross that illuminates at night, you will be at home here.
One of my favourite places to stay here is the delightful Funny Lion Hotelwhich emanates luxury, friendliness and one of my favourite infinity pools that I have ever been in. It's only a ten-minute tricycle ride to the main town so you get that secluded, peaceful vibe to help you relax and chill out. Most people head here for the rooftop bar called 'Pride Rock'where there are two Jacuzzis and you can grab a cold drink while watching the sunset over the mountainous horizon.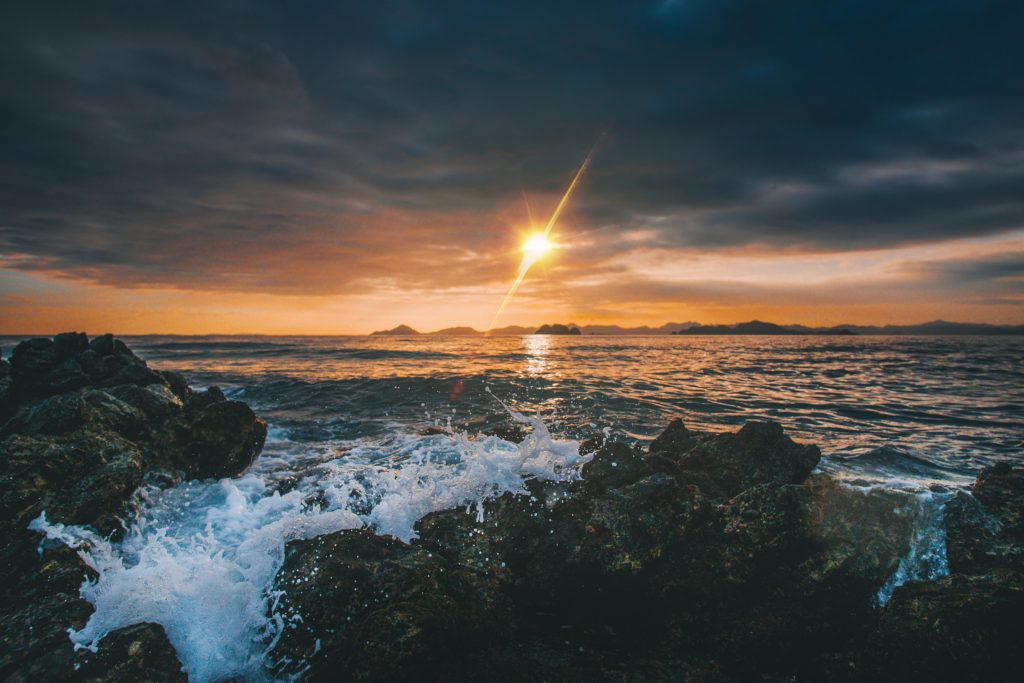 There is so much to do in Coron, the easiest option is to book a boat tour and visit as many as possible in one or two days. Some of the best ones to look out for are Twin Lagoon with its famous stairway through some solid rocks, up and over to its twin lagoon where you can float around and be surrounded by jagged rock faces. If you are more into view points and lake's, then I would highly recommend the Kayangan Lakewhere after a short climb you get a spectacular view below of crystal blue waters, bamboo boats and limestone cliffs.
3. El Nido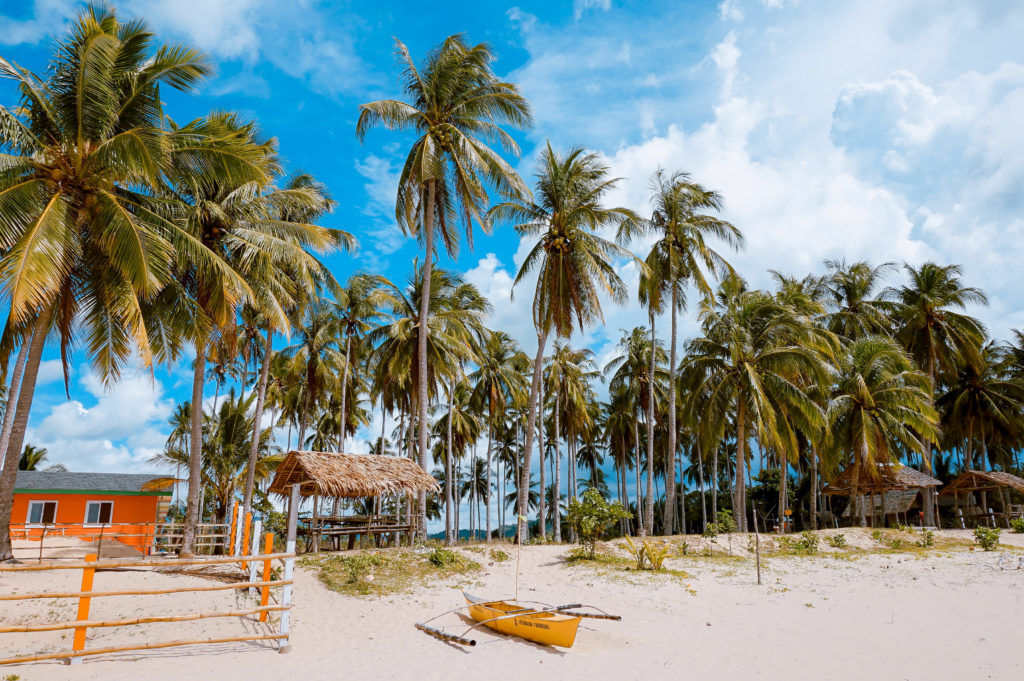 A quick ferry ride from Coron, is the unique town of El Nido nestled away from the world but well known by travellers and islander's a like. Brimming with bars, restaurants, cafes, 5 star resorts and hostels, there is a bit of something for everyone here. Perhaps one of the most travelled to destinations in the Philippines, it has to be explored and experienced to proudly say you have been there.
With white beaches stretching for miles, lapped gently by turquoise blue water it is easy to spend all of your time here relaxing during the day, drinking at night and jumping on bamboo boats to explore the surrounding areas. The Big Lagoonis definitely a must visit, as it whisks you away to another world that really doesn't seem like it could quite possibly be Earth.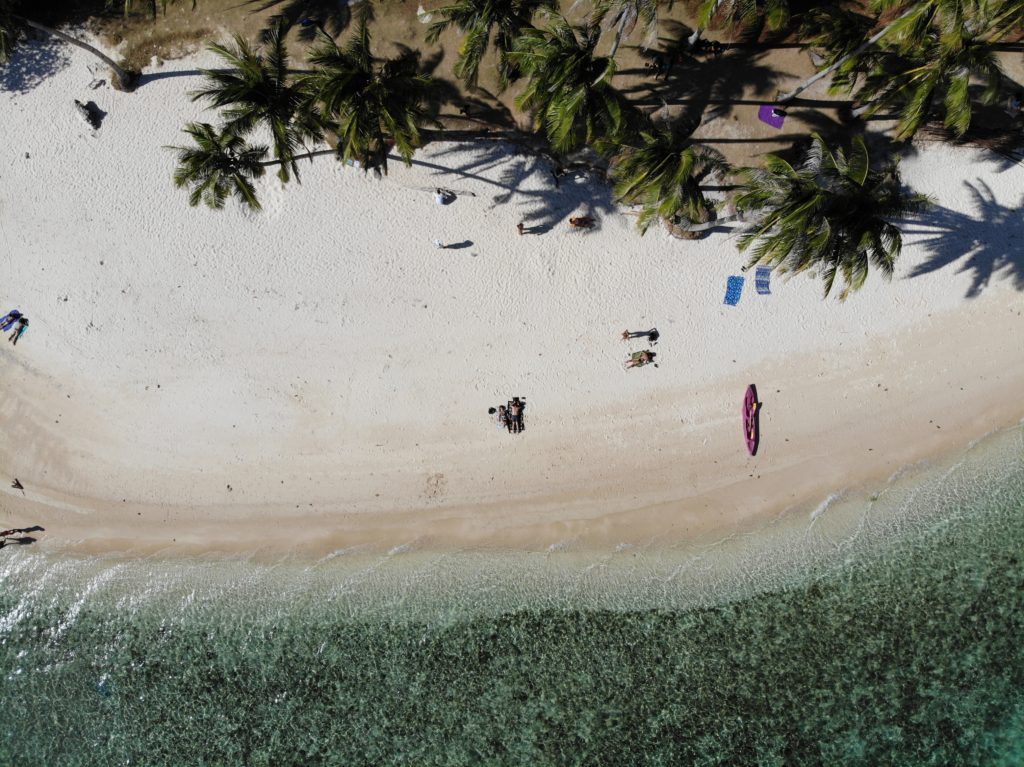 Either side of you are jaw dropping jagged lime clifftops, filled with bright Filipino sunshine which enlightens the beautiful lagoon below creating colours a photo just cannot even begin to do justice. The great part? Throw on your swimsuit, slap some sun cream on and wade into those bath temperature waters to spend the day floating, swimming, snorkelling and diving there.
Be sure to also check out Nacpan Beach, Snake Island, Miniloc Island, Small Lagoon, Secret Beach and Simizu Island.
4. Boracay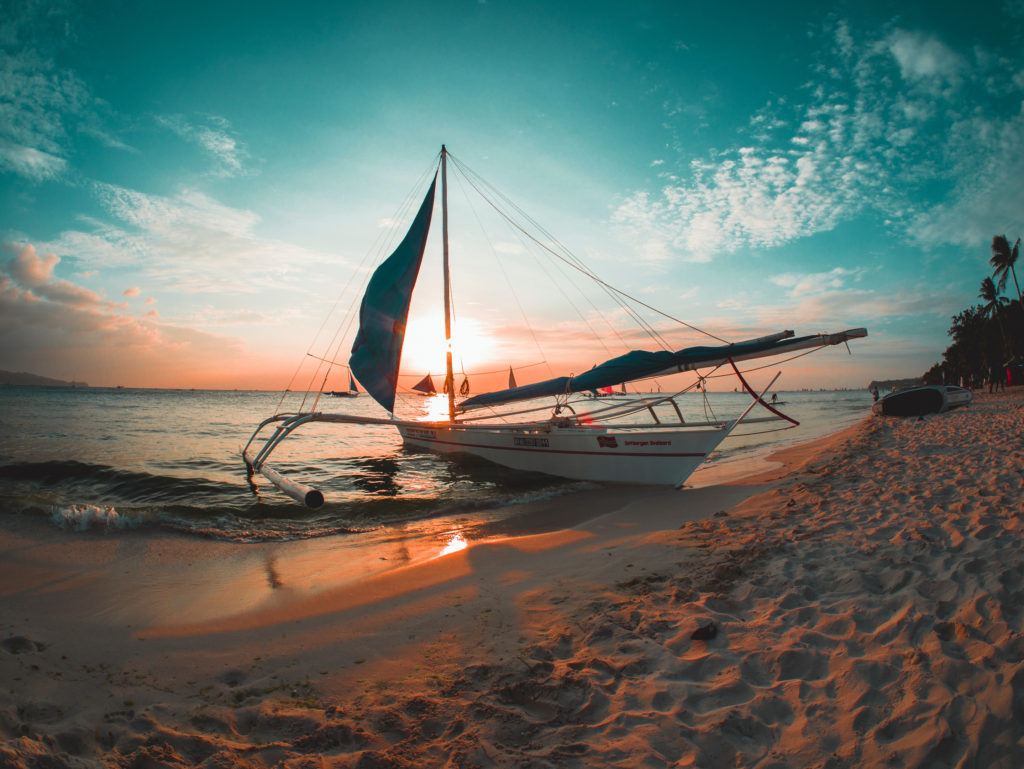 This is not the easiest island to reach, and it has only recently been opened back up to the public but it is easily one of my favourite islands of the Philippines. Split into three sections, one and two being the party side and three being the more upmarket side there is plenty to do here. Surrounded by clean beaches, warm ocean waters and well, that's it to be honest. It is literally a tropical paradise hidden away from the world and not visited by many making it the perfect location to chill out, unwind and escape daily life.
During my stay, I opted for The District Hotelwhich is slap bang in the middle of the island (Station two) and treated myself to some luxury instead of heading to the usual suspect hostels. The location was perfect, being on the beachfront and only a few short steps away from jumping into the ocean. There is also a rooftop bar which was perfect for having a few cold drinks, watching the sunset over the calm ocean waves and forgetting about the real world.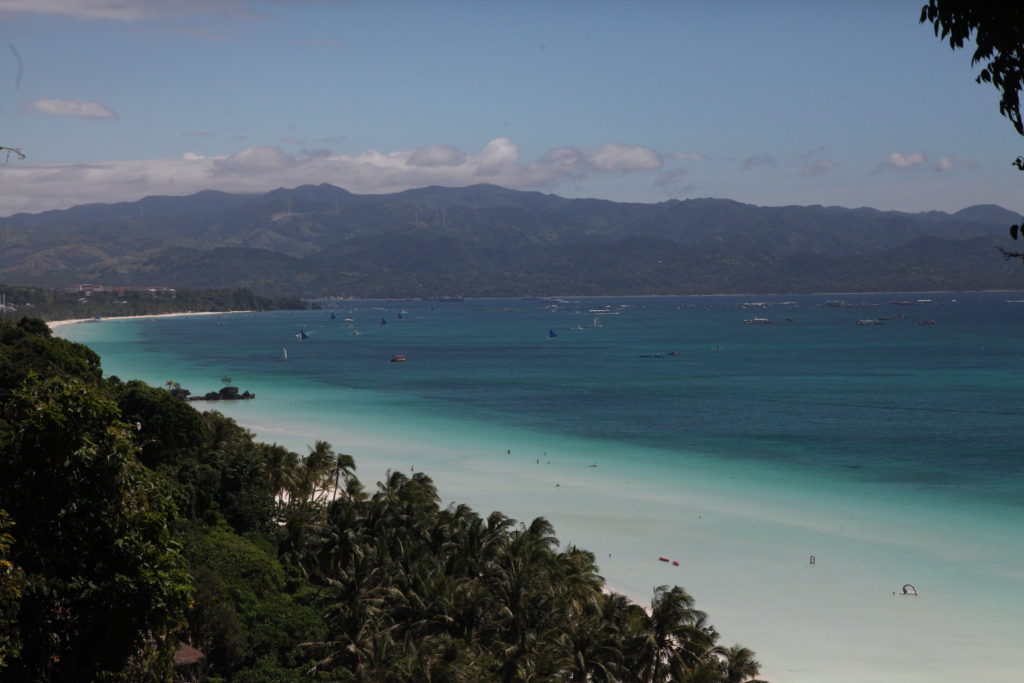 Since it is a pretty small and quiet island, there isn't much in the way of exploring to do in terms of natural wonders compared to Coron or El Nido, but what it lacks for in landscapes it makes up for in underwater exploration. Diving is huge here and it is well worth doing, even if you haven't got a licence, you can still do a 'fun dive' and get to experience all the wonderful and colourful marine life swimming around you and the vibrant coral.
Not a fan of being underwater? That's OK, as you can always grab a paddle board and skim yourself across the top and look down upon it instead.
5. Bohol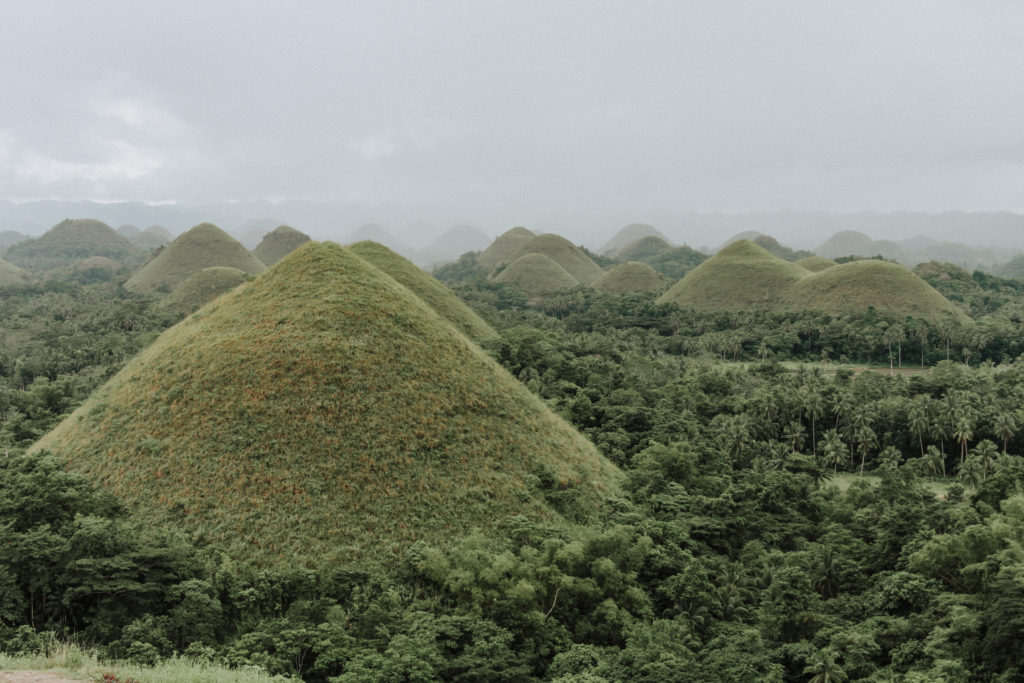 While Manilla is for city life; Boracay for beach life; and Bohol? Well that's for the jungle life. Expect an adventure filled with prominent jungle treks that will get your heart pounding and endorphins flowing.
As the 10th largest island in the Philippines, you can imagine that there is a lot of ground to cover! In the centre of the island, you'll find the epicentre of nature fun with zip lining, waterfall climbing, cave exploring, and river cruising. South of the island you'll get your fix of white sand beaches and cocktails with tiki straws.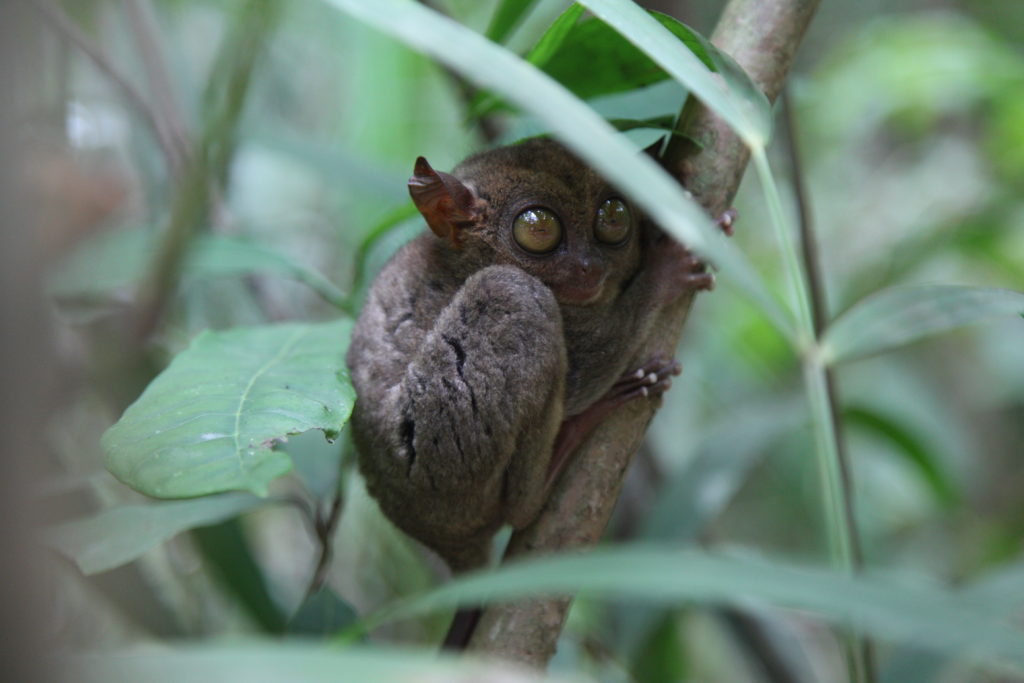 While staying on the island, one of the best resorts that stood out for me was Momo Beach Houseas it was perfectly situated, had a beautiful refreshing pool and offers the finer things in life. It is like a home away from home but in a more exotic setting and with people waiting on you hand and foot. This is definitely one to add to the hotel bucket list.
Once you have done enjoying the luxury surroundings, head outside and check out the Chocolate hills which are hundreds of symmetrical green mountainous hills as far as the eye can see. Fancy something even more unique? Then visit the Tarsier conservation centre where you can view these cute little creatures up close and personal.
6. Siargao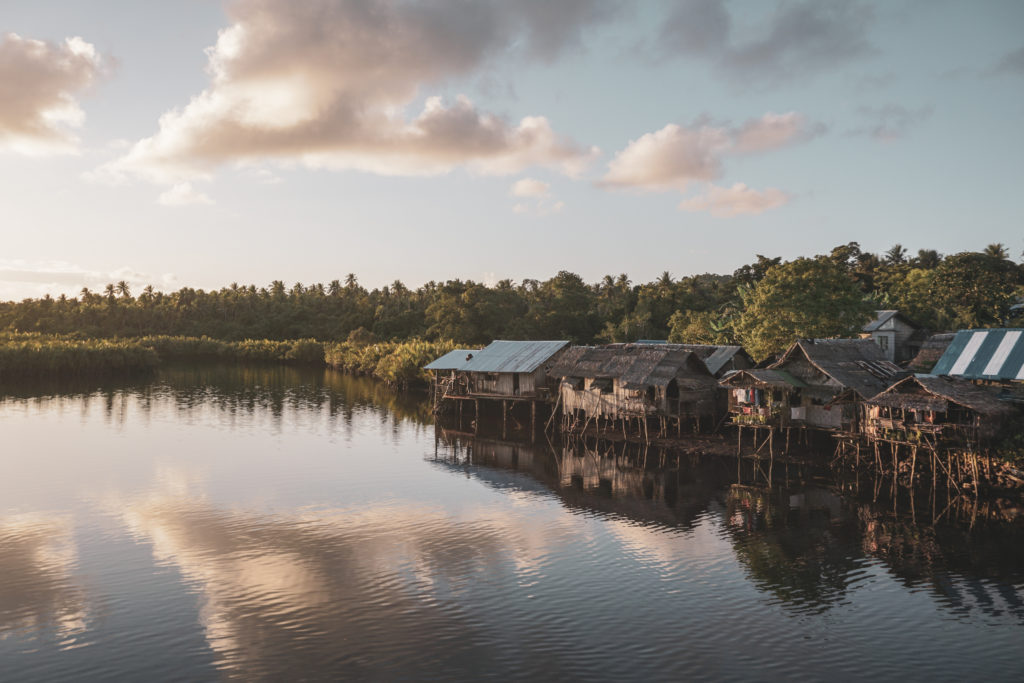 Lastly moving away from what you can kind of call of the main destination spots of the Philippines, you will find this quaint and loveable island tucked away in the South East of the county which is barely a pinprick on the world atlas. This is probably one of the harder islands to get to, consisting of numerous connecting flights of ferries, but it is well worth the investment. Here you will find epic waves for surfing, wakeboarding, tall beautiful palm trees, open blue lagoons, cliff jumping and plenty of natural wonder to keep you occupied for weeks.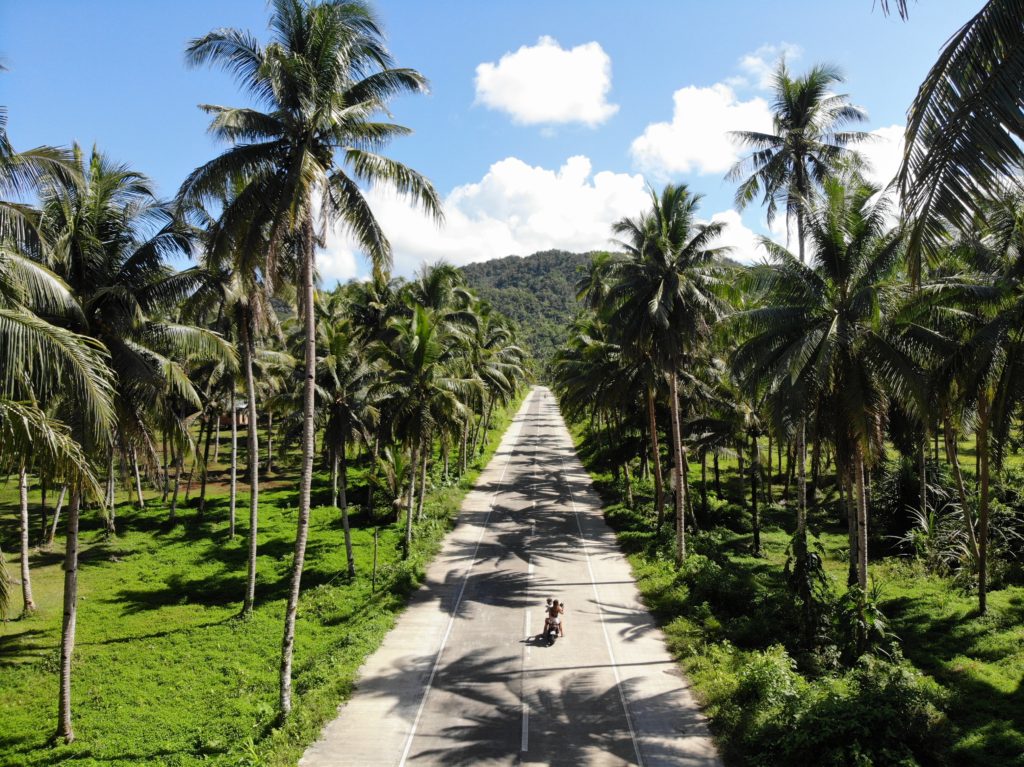 It is here that you will truly get to experience Filipino local life as you stay in beach huts and Guesthouses as there are no resorts or hotels on the island. Its best to rent a scooter here and just take off on your own with a camera in hand, a few bottles of water and the best tropical vibes you can think of. One of the best spots on the island for sunrise is 'Cloud 9' where you can sit on the decking, watch the early rises surf the waves and witness the sun rise from the deep depths of the ocean and illuminating the world around you.
Be sure to check out Magpungko Rock Pools, Tayangban Cave Pools and Sugba Lagoon as well.