YOUR ISLAND HOME
If you are after a slice of island paradise then Kubo Homestay is definitely the right place for you. This beautiful home is located close enough to the hustle bustle but far enough away to be secluded for your own space and time. With superior waves crashing near by, it is ideal for surfers to catch some epic waves and ride until your heart is content.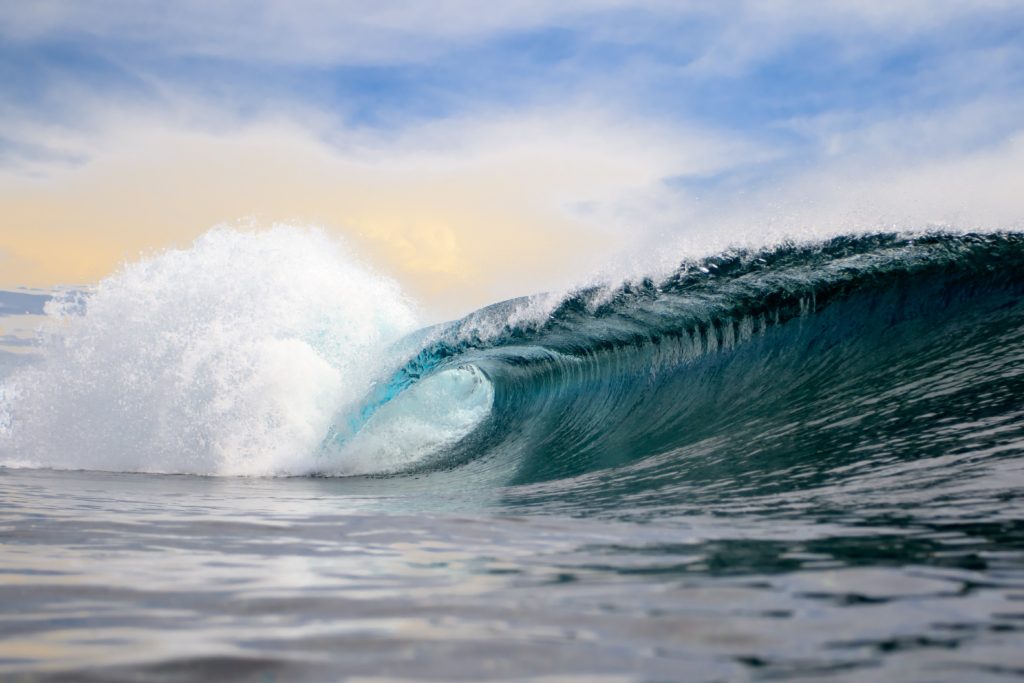 Surfing not your thing? Thats all good! With plenty of exotic scenery around, you will find yourself exploring all its nooks, crannies and hidden beaches. The rooms are really what make Kubo stand out though, with unique Filippino huts where you can learn to live like a local.

If you find yourself in Siargao, Philippines I would highly recommend booking a few nights here at Kubo Siargao Homestay.
Highlights
Beautiful location and seclusion
Perfect for surfing and water sports
Super friendly owner and staff
Comfortable, unique and clean accomodation
Your own slice of paradise
The Classic Room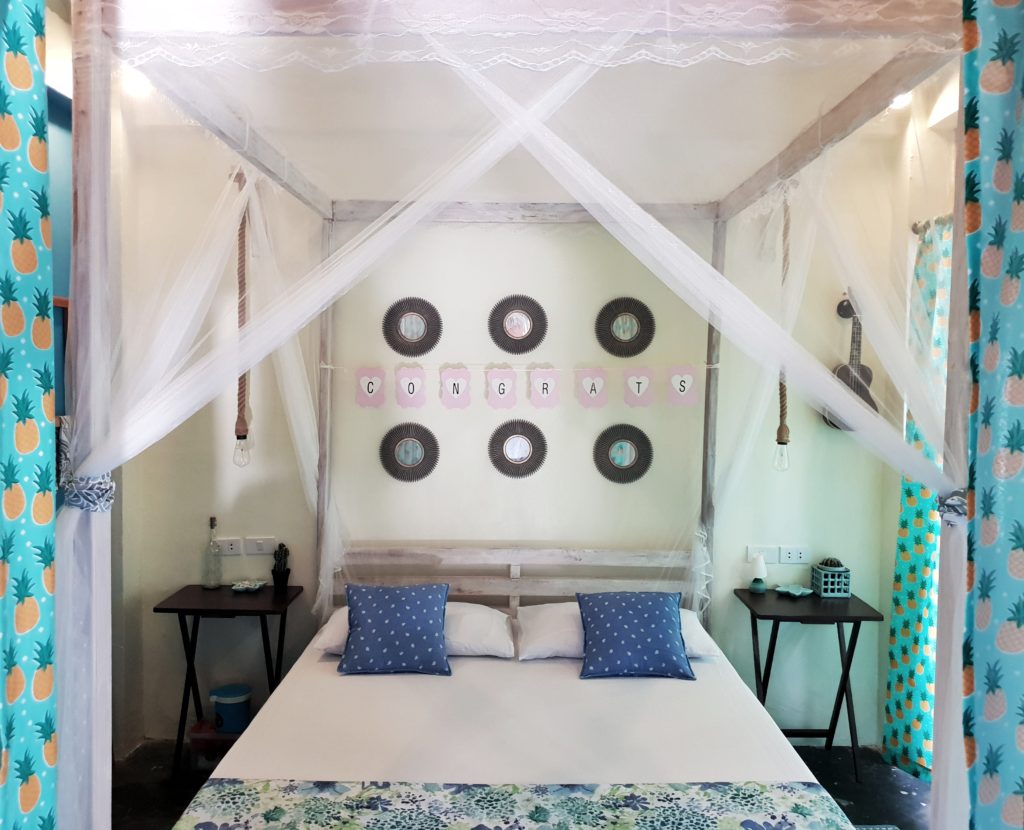 During our stay at Kubo we opted to stay three nights in the classic room which honestly just looked incredible from the word go and was perfect for our stay on the island. With its traditional looking Filipino architecture and the added charm of the fairy lights this was certainly a magical place.

Furnished with a super comfortable queen sized bed, fluffy pillows, clean bedding, bedside tables and a small balcony to enjoy the views from we were loving life. We loved the little touches like the 'Congrats' banner that was put up as I had recently just asked my partner to be my wife and right down to the aesthetics like the ukulele and furnishings.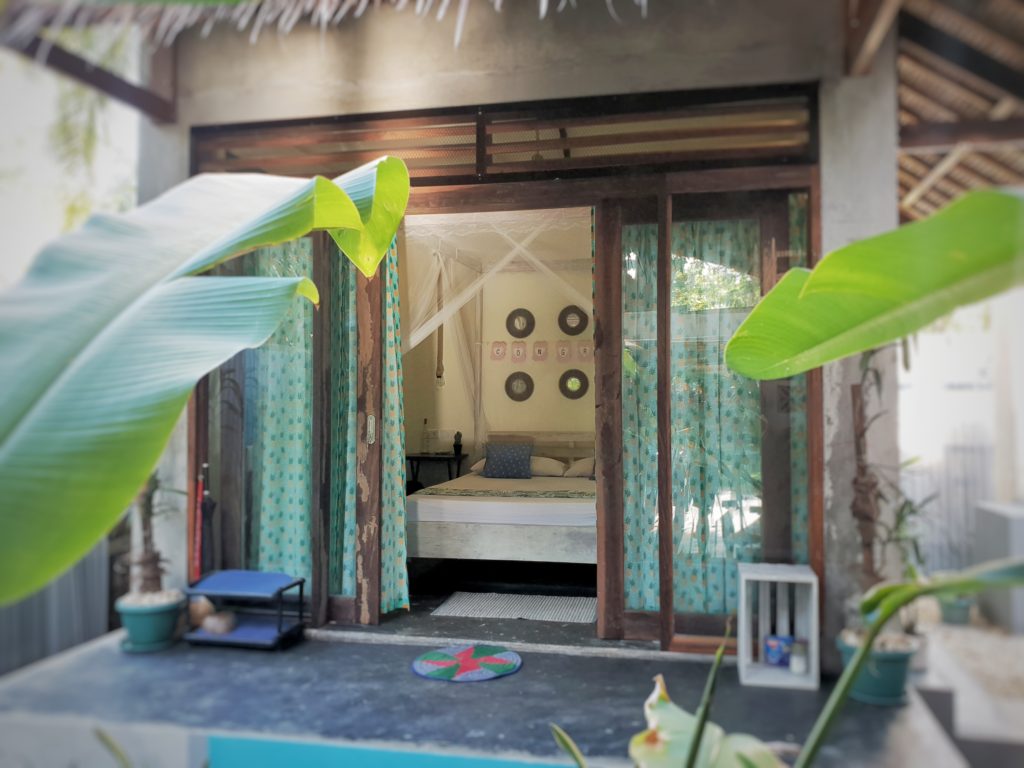 What you get

The room comes equipped with free toiletries, ample space for your belongings, ceiling fan, emergency light, laundry hamper, first aid kit, free Wi-Fi and a peaceful nights sleep. I especially loved the outdoor shower where you can refresh yourself in and amongst nature.
Activities
The Homestay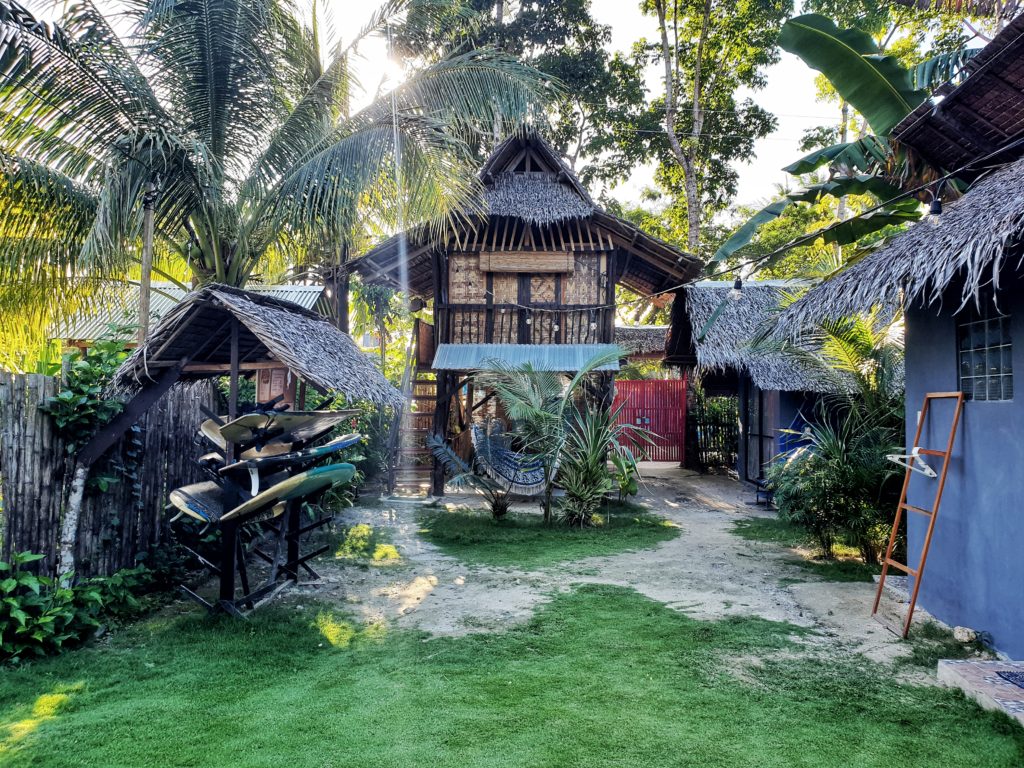 There is an abundance of things to keep you entertained while staying at Kubo and my favourite being the recycled fridge which they use as a bookcase and board game storage. Its so quirky and being a bibliophile myself I was absolutely loving the sheer amount of books that was available. Not to mention the yoga sessions, hula hoops, twister, hammocks, and the odd early afternoon drinking session.

Learn to surf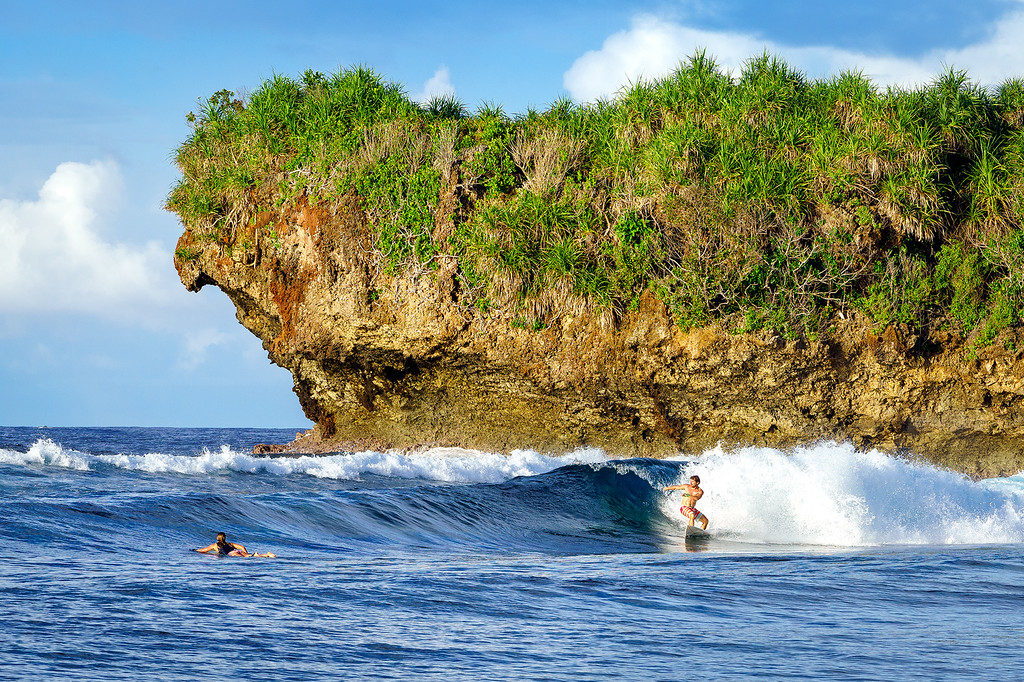 This is honestly the best place to learn! With amazing waves so close the homestay you would be silly not to try. Book a course and give it a try, its good fun, even if you do fall off a lot to start with (like me). Its fun to watch the more seasoned surfers tearing up as well.

Cloud 9 Pier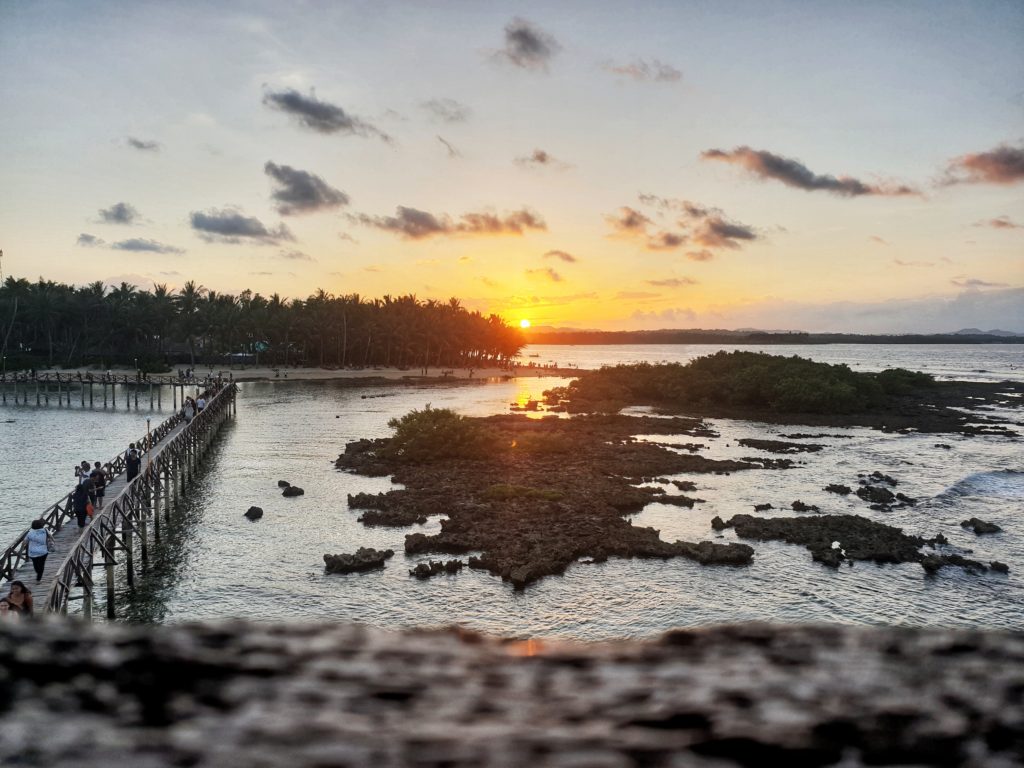 One of my favourite things to do in Siargao was to wake up for sunrise and chill out on the end of the Cloud 9 pier. Usually there are surfers already hitting the waves but it tends to be super quiet where you can watch the sun come up, listen to the waves lap gently at the shore and you can lose yourself in your thoughts.
It is also fantastic for sunset and you can view it from the structure for a mere 50 PHP and get views like these (see above).

Magpungko Rock Pools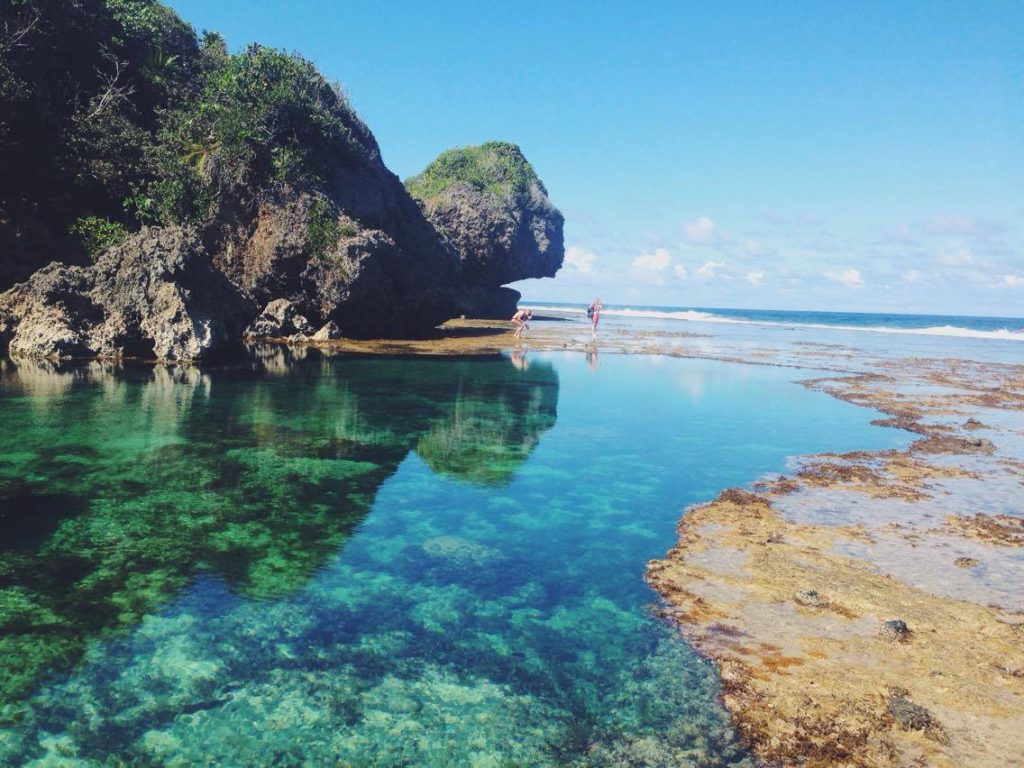 These are one of the most popular things to do and easily my favorite tourist spot on Siargao. Just a 45-minute moped drive from the main tourist area of General Luna, the rock pools are exposed at low tide and are an awesome spot for hours of exploring and cliff jumping. This is an epic little area, with coves, caves, and cliff jumping spots aplenty.

Tayangban Cave Pools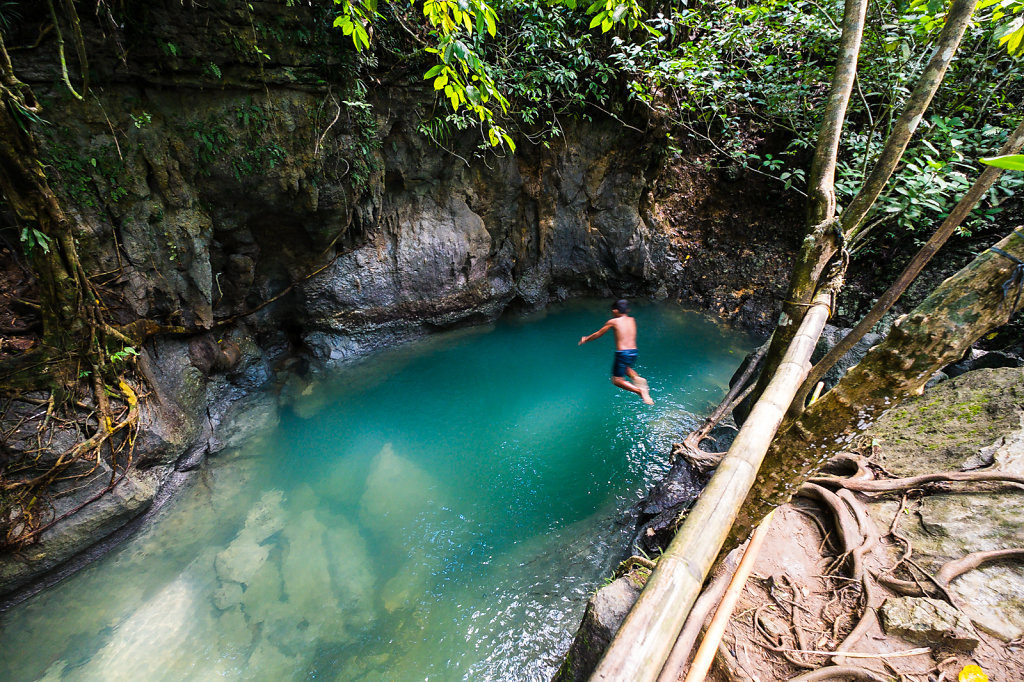 It was one of the best caving experiences I have had in Asia. For 15 minutes you swim and float in darkness, only aided by torches. Bats fly around you until you finally emerge to the open cave pool where you can cliff jump from seven meters.

The cave opens up after fifteen minutes with a huge archway which is then just a short swim to the open pool. Many people finish here but there is a cliff jump spot into the 18ft deep water.

Sugba Lagoon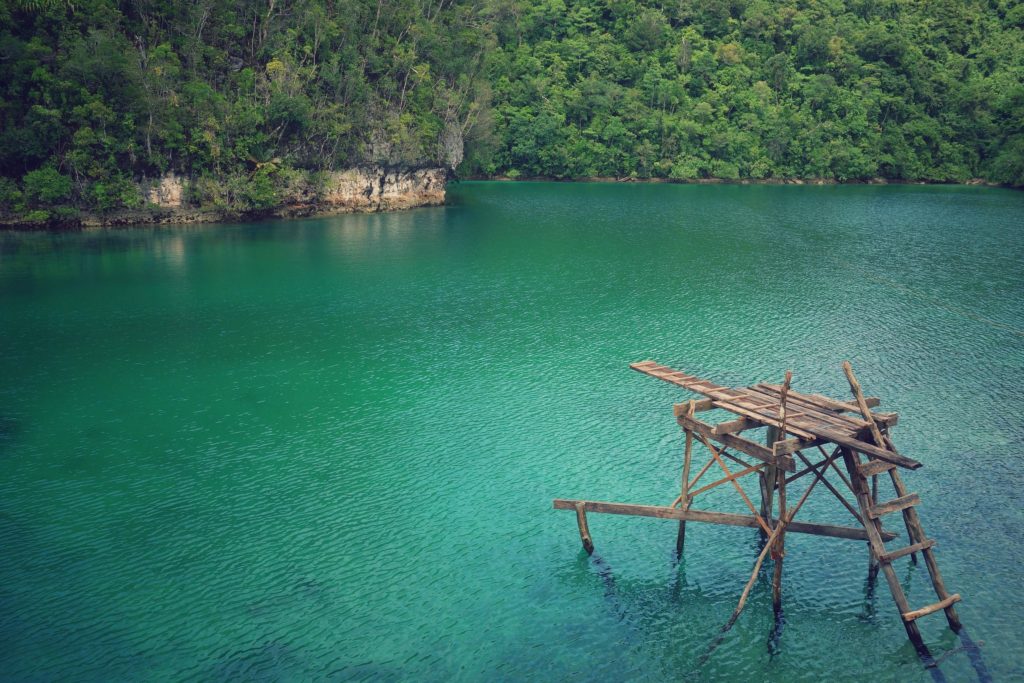 It's a short day trip from General Luna, Siargao to a spectacular lagoon surrounded by epic mountains.  A floating hut has a diving board and SUP rentals. The day trip costs around 1500 pesos (30 USD) per person or more if you book it in the tourist are of General Luna.
The Palm Tree Lookout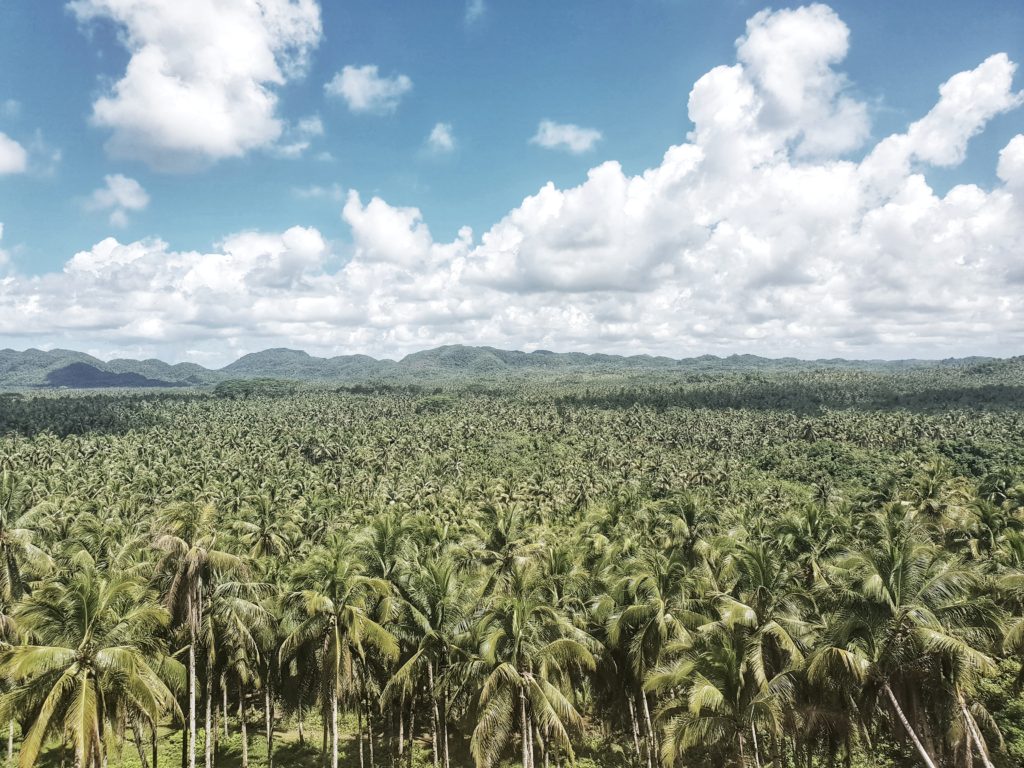 While this place has no official name, I started to call it simply 'The Lookout'. This is on the way to the rock pools, when you come over a hill and suddenly you are met by hundreds of thousands of beautiful green palm trees as far as the eye can see. This is such a great spot for sunset watching the colours burst across the sky and getting some awesome photo opportunities.
How to get there
Harvey & Kai's home is located in General Luna,Caraga,Philippines.
The place is located at the back road along with the local neighbourhood where you are fully immersed with the locals. There is a local store a few minutes to walk to if you need to buy essentials.
It's a quiet place away from bars and the tourist crowds which gives it its own charm that you will love straight away. We particularly loved Mama's Grill, Shaka smoothie bowls and Buddha Thai Kitchen.
Renting a motorbike will get you around the island faster and we got ours from Kubo for 500 PHP per day. Petrol/gas is between 50-55 PHP and is well worth renting one to get around the island!
You can also hail a "habal-habal" motorcycle to take you around General Luna for PHP 20-30.
Prices
The prices will vary depending on what time of year you stay – to check out the pricing click here.
We stayed in March 2019 and for our Classic Room it would cost 2,867 PHP (£42) per night.
Extras
Surfing lessons offered
Island tours offered
Fully functioning kitchen
Drinking water provided
Free Wi-Fi for all guests
Summary
This exotic homestay is absolutely beautiful, peaceful, and the perfect place to stay and relax while in Siargao. I am so glad that we chose to stay here for a few nights – its the ultimate traditional Filipino experience!

The rooms were fantastic, we had a super comfortable nights sleep and really enjoyed watching the surrounding tropical palm trees from our bed and balcony. The beach was my favourite feature as it was only a stones throw away from the homestay and the staff are so friendly, they can honestly not do enough for you to make your stay that little bit more comfortable than what it already is.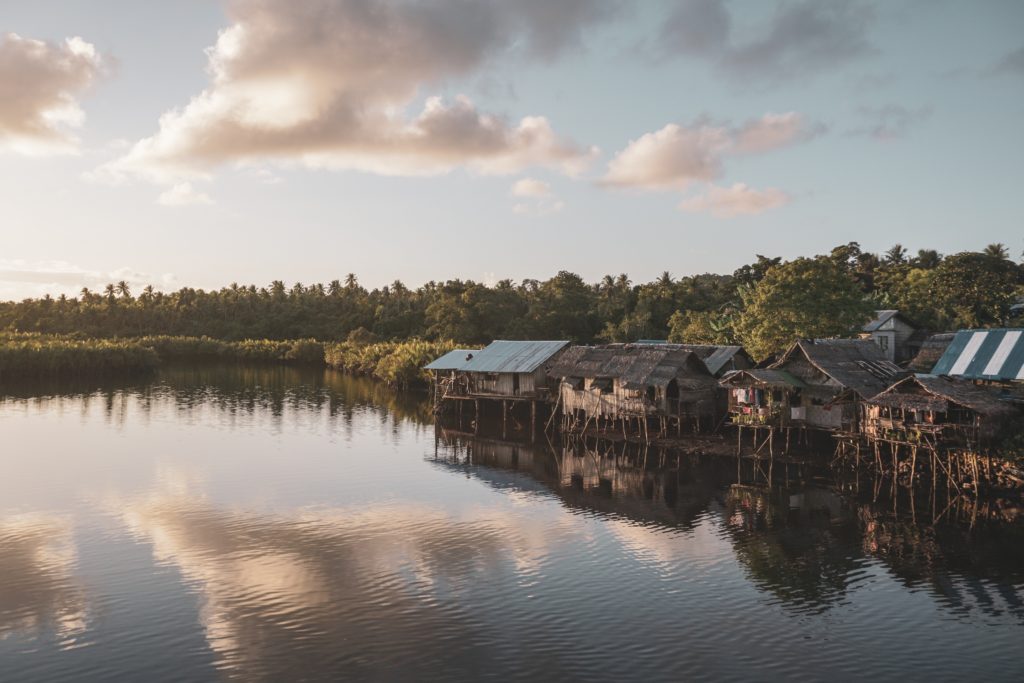 You will want to spend longer
The homestay is quite sleepy but the views are breathtaking and you will find yourself soaking them up the whole time you're there. When you throw in the close proximity to the lagoons, islands and all of the other attractions you are onto a winner!
If you are in Siargao, Philippines, and you want to have a unique 'live like a local' Filipino experience, I would highly recommend Kubo Siargao Homestay.
***Thank you to Kubo Siargao Homestay for kindly sponsoring this post. All opinions are 100% honest & completely my own.