WELCOME TO PALAWAN!
⇷☓⇸
The Sea Cocoon Hotel is centrally located in El Nido and right in the heart of the city and practically a stones throw away from the main beach front. A modern hotel which stands amongst the surrounding area, it truely is a gem and the perfect place to stay. They were also TripAdvisors Travellers Choice Awardee for 2017 & 2018, two years in a row which shows how awesome this hotel truely is.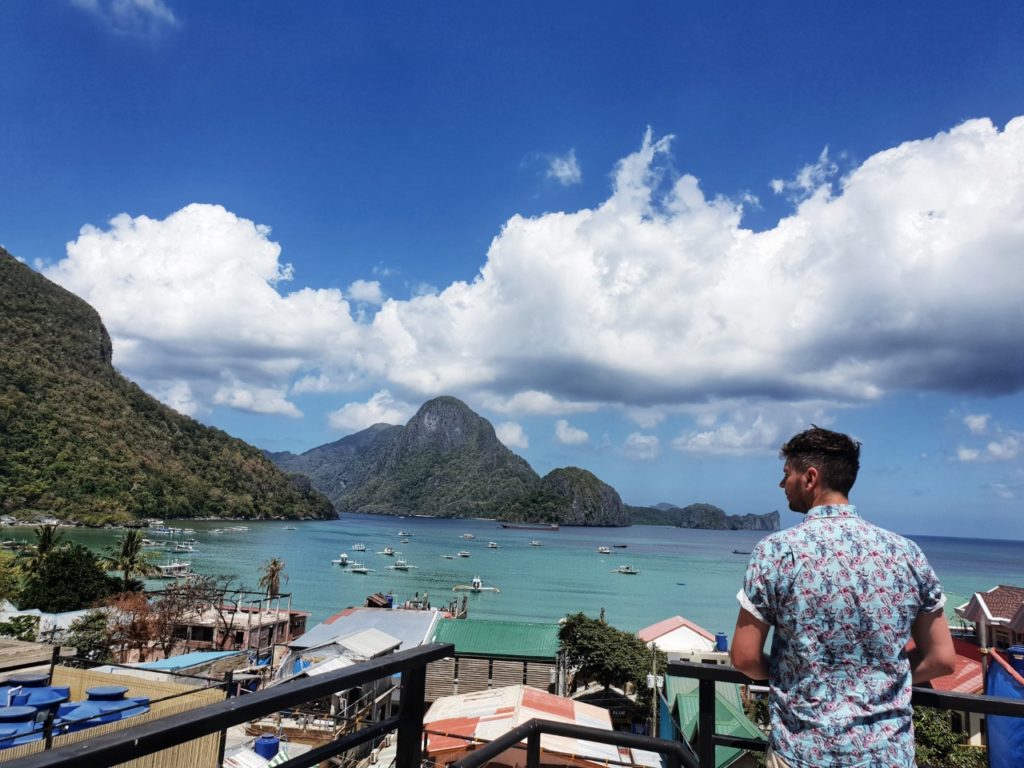 The hotel itself boasts a luscious pool to relax and cool off in during the day as well as a coffee shop and comfortable rooms which make you feel at home. Not to mention to the hotel dogs which are super cute and look more like fluffy little bears you cant help but want to cuddle when they greet you upon your arrival.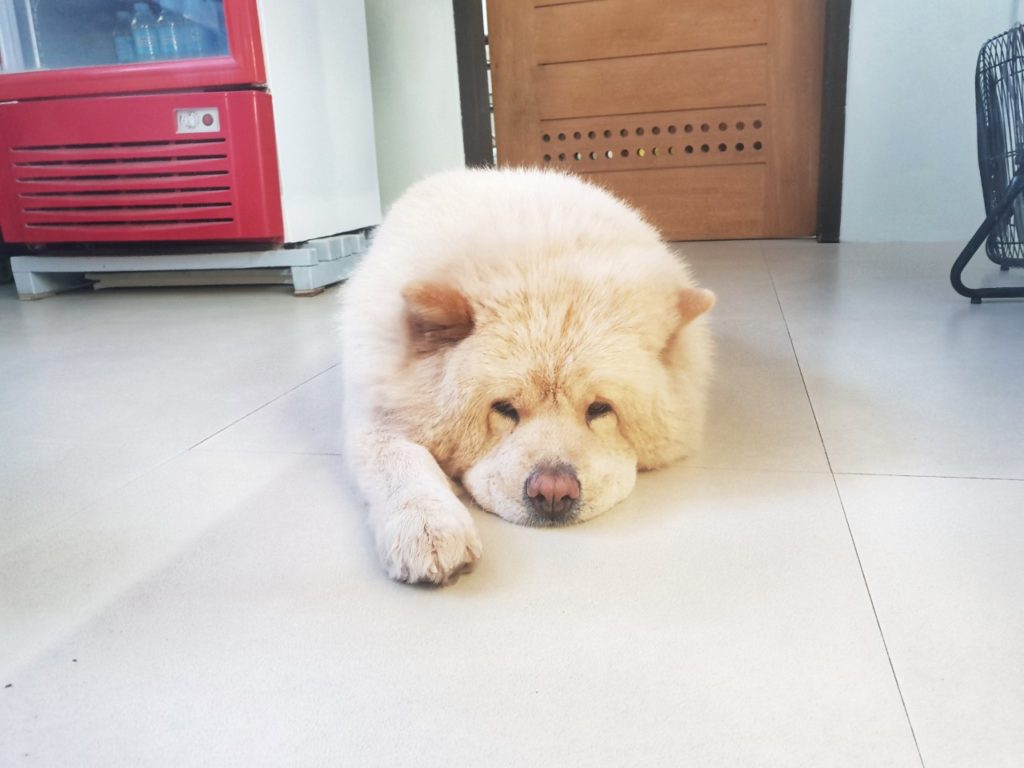 If you find yourself in El Nido, Palawan then I would highly recommend booking a few nights stay at Sea Cocoon Hotel.
Highlights
Excellent location! Perfect for staying close to the ferry portR
Refreshing pool with submerged sunbeams
Fast, strong free Wi-Fi
Spacious, comfy and clean rooms
Super friendly and welcoming owner and staff
Special Double Room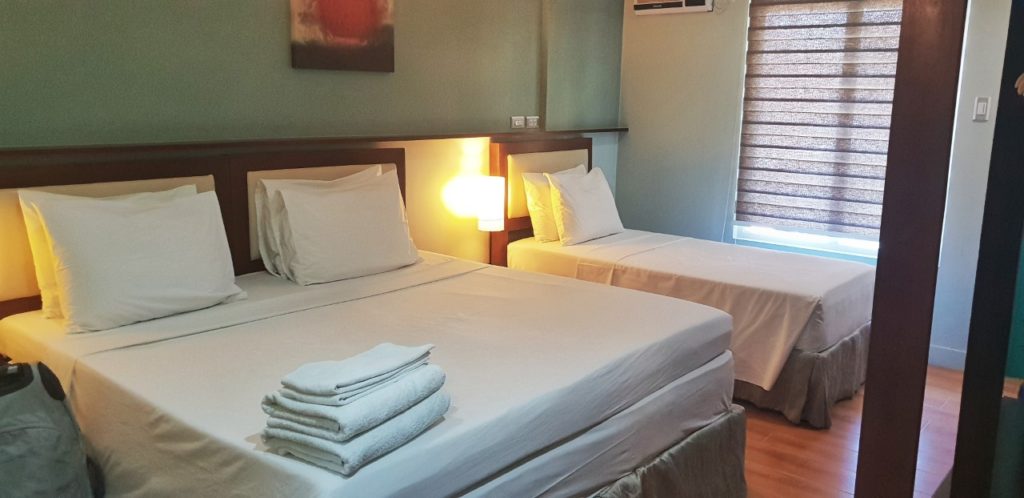 During out stay at Sea Cocoon, we opted to stay in the Special Double Room which was perfect for our needs and we were certainly not disappointed.

We had one double and one single bed in our room, wardrobe space to hang our clothes and a balcony which overlooked the pool and you could make out some of the surrounding mountains. I believe if you were in the higher rooms you can probably see the beach too.

What you get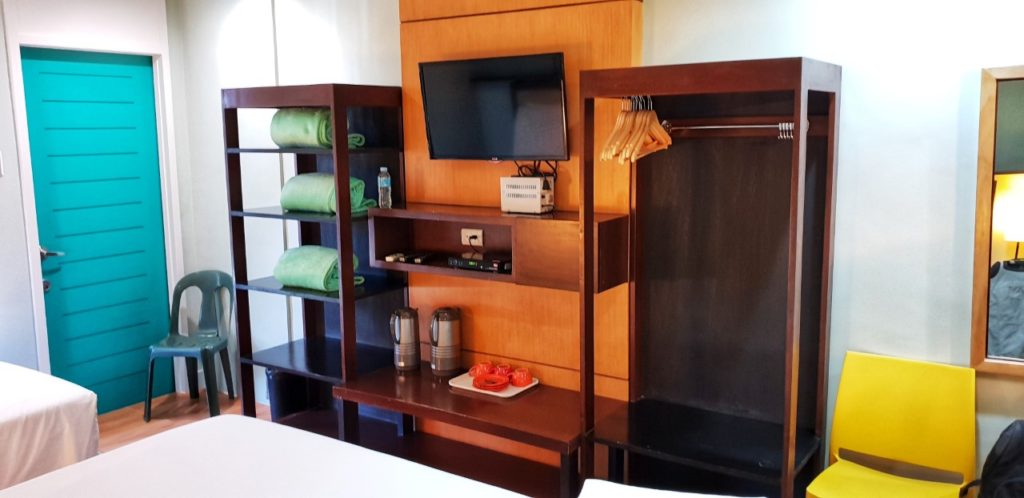 The beds were very comfortable and clean with plump pillows, duvets and extra blankets. It also came with complimentary breakfast, air-conditioning, free WiFi, filtered bathing water, ensuite toilet & bath, air conditioning, cable television, and electronic room safe.

It was a modern design with a double shower (fixed and handheld) and filtered bathing water – it was safe to brush our teeth. It was spacious and we had plenty of enough room to relax in and not feel like we were on top of each other.

To view more rooms click here.
Activities
Breakfast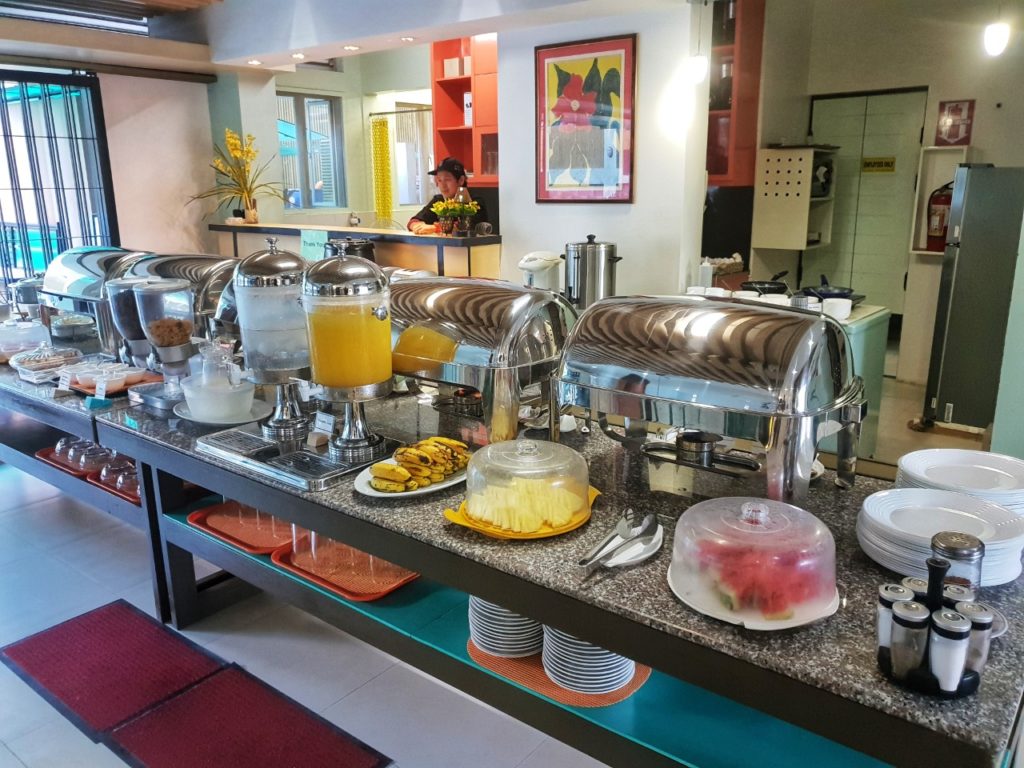 Sea Cocoon's breakfasts are included for free when you book a room. Although fairly basic, their breakfast buffet held a decent variety of food and drink. Hot foods included waffles with maple syrup, sausages or beef, pork and beans, fried fish and rice, cereal, coffee, tea and toast. I especially loved the small touch of 'Mothers Muesli, bread and other small treats' which has been homemade and especially delicious.

You also have the option to order eggs and dishes like eggs Benedict a la carte. Vegans and vegetarians would have plenty of things to choose from as well with various options to chose from.

Getting out and about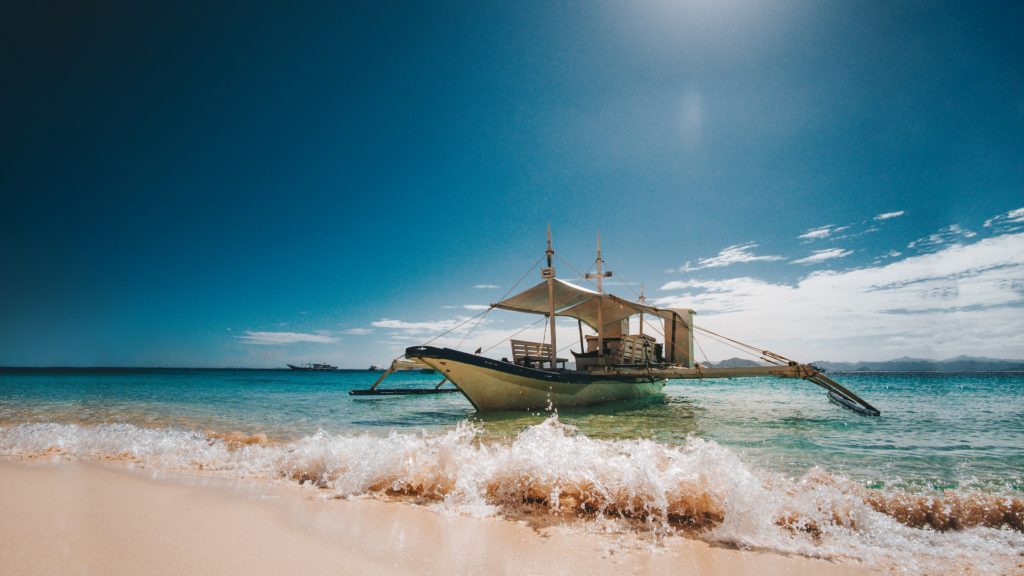 The staff at Sea Cocoon are some of the most courteous and efficient I've come across in a long time. The lobby staff particularly are very assertive and efficient. They can organise shuttles back to the airport, as well as private boats and tricycles within minutes of asking.

The local beach is only a short walking distance away and should definitely be checked out for a day of sun, sea and sand. Check out Sava Bar for a few cocktails and watch the sunset behind the surrounding mountains. It is honestly well worth it!

The Pool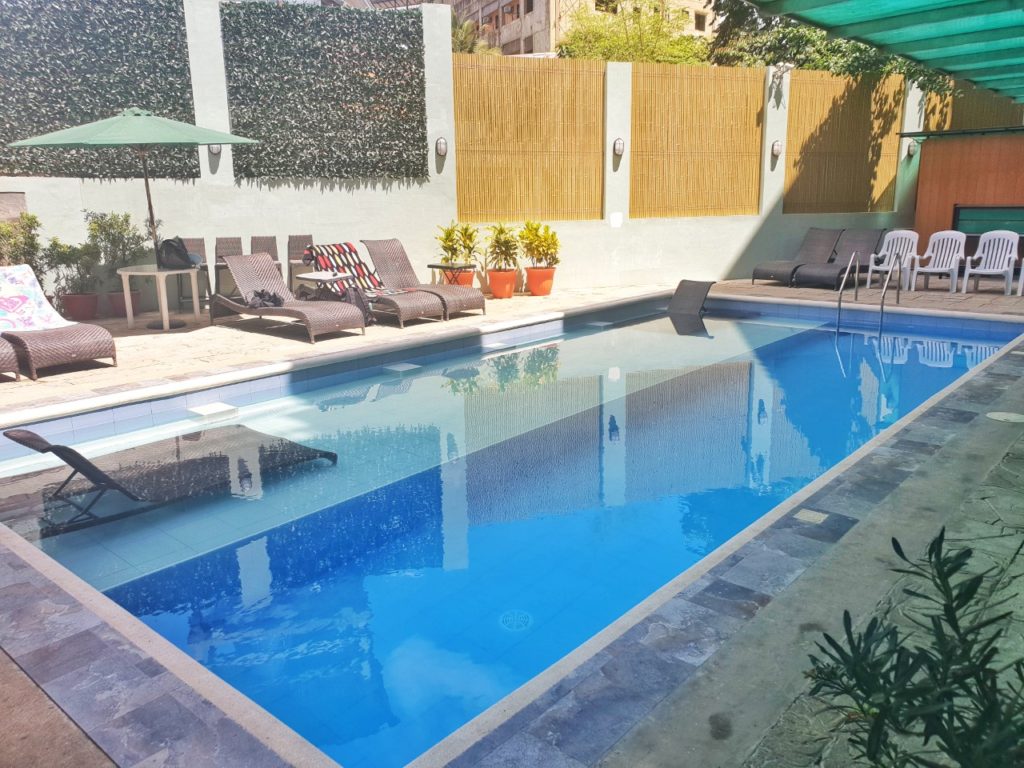 The pool was a decent size, clean and a great way to relax after a day of adventures or just spending it there chilling with a few drinks from the bar next to it. I especially loved that they have sun loungers both in and out of the pool so you can take your pick or what you fancy. It is also one of the few hotels in El Nido with a pool and is highly sought after.


Get Your PADI
El Nido's beaches are rich in marine life and there are more than 30 dive sites ranging in depth from six meters to 30 meters. Experiencing life underwater is like no other so it is really worth biting the bullet and committing to getting your PADI Open Water Certification.
Swim through the hole to the secret lagoon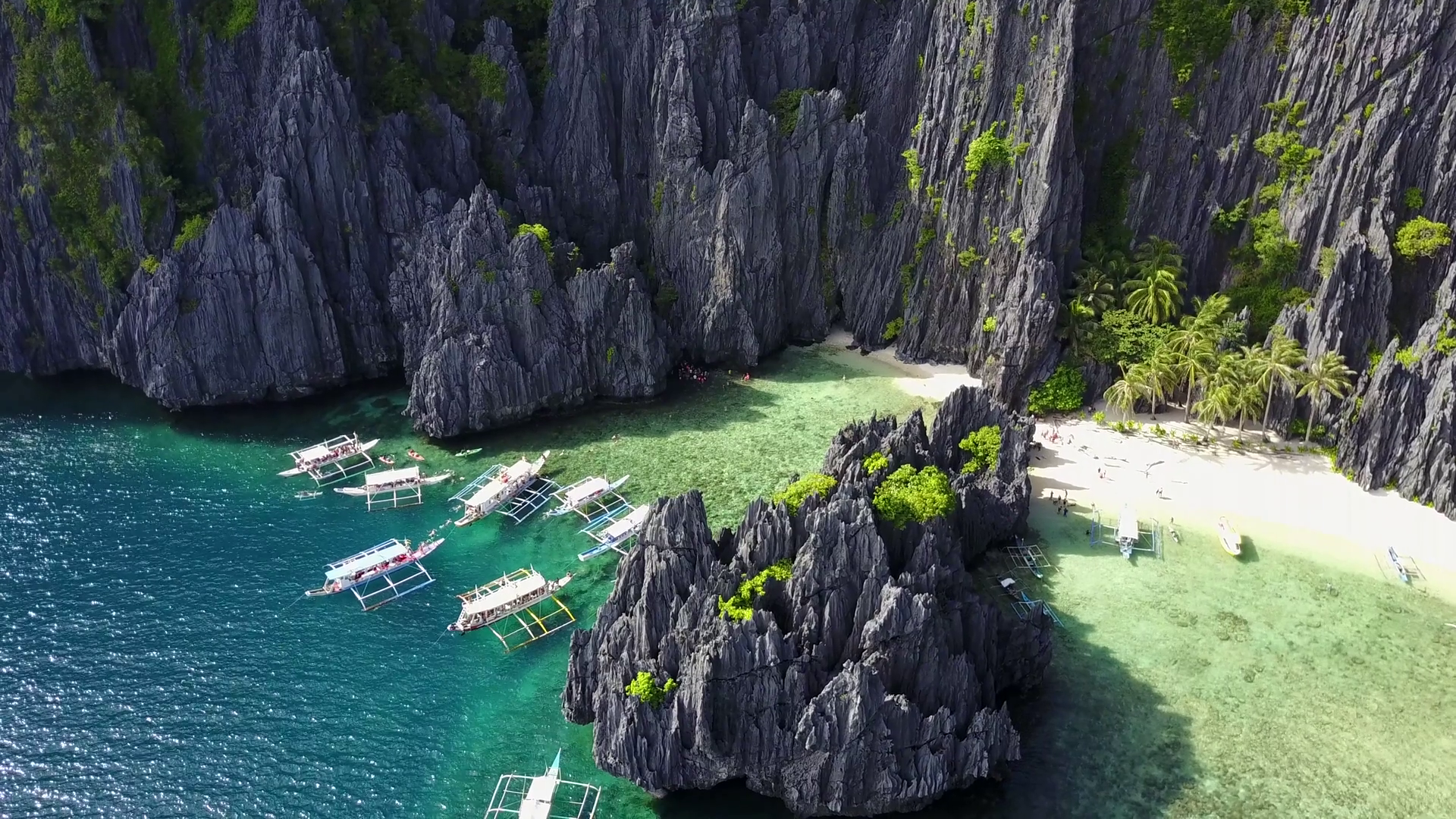 Secret Lagoon lived up to the hype. It is one of the best places in the Philippines and should be on everyone's itinerary. Be ready for clear ocean water, high cliff tops and just unparalleled natural beauty. Be sure to check out all of the other tours available as well and visit places like the Big Lagoon, Small Lagoon, Secret Beach and Snake Island.

How to get there
The hotel is in the heart of the action, just a 10 minute walk from the harbour and around the corner from an ATM cash machine, a pharmacy and plenty of shops and restaurants. It is also a 5 minute walk from the harbour so fairly easy to find – especially as its one of the tallest building around as well.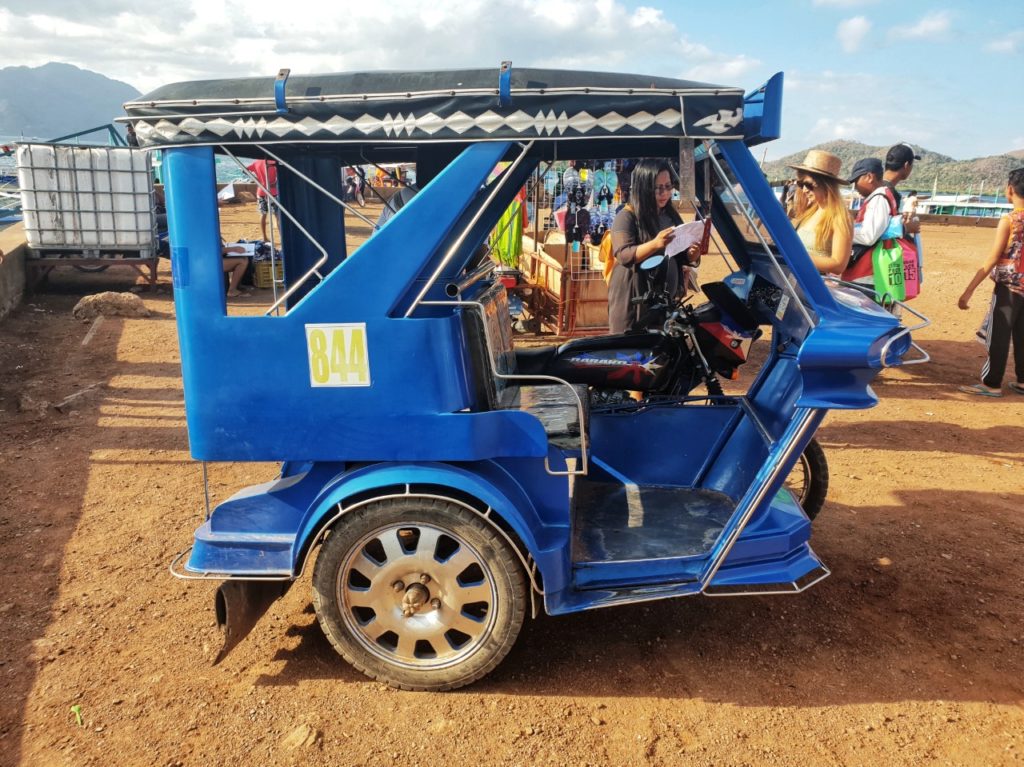 Sea Cocoon Hotel
Calle Real, El Nido, Palawan, 5313 Philippines
+63.917.674.1024 and +63.918.911.6670
[email protected]
www.seacocoon.com
Or on Facebook, Instagram, and Twitter.
Prices
They vary depending on what time of year you go and whether you stay in any number of the different styles of rooms they have. Click here to see their selection.

We stayed in February 2019 and for our special double room it cost 5,500 PHP (£80) per night.
Extra
Organised trips through the hotel
Excellent local night life
Day markets to find goodies
Memory foam mattresses
Thermos containers with purified ice water and hot water
Summary
This place is absolutely beautiful and I am so glad that we chose to stay here for a few nights – its the ultimate El Nido experience!
The room was brilliant for our needs, with amazing views right from our bed. The hotel itself is super welcoming and the staff (especially Eric the owner) are so friendly, they can honestly not do enough for you to make your stay that little bit more comfortable than what it already is.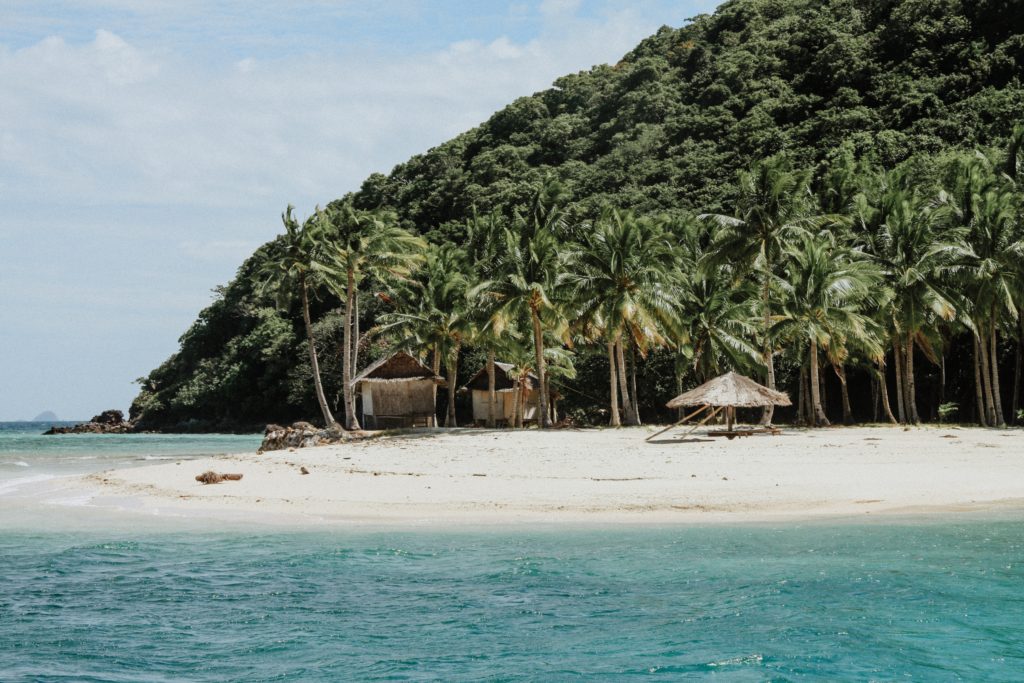 You will want to spend longer
The pool is a great way to chill out and escape the heat and the location itself are hands down the best part about Sea Cocoon Hotel. When you throw in the free breakfast, the delicious restaurant food and bar you are certainly on to a winner.
If you are in El Nido, Palawan and you want to have a unique Filipino experience, I would highly recommend Sea Cocoon Hotel.
And check out their social media here:

Facebook
Instagram
Twitter
Youtube
Pinterest

***Thank you to Sea Cocoon El Nido for kindly sponsoring this post. All opinions are 100% honest & completely my own.