THE ULTIMATE FOODIES GUIDE!
⇷☓⇸
Having lived in Melbourne for a year, I was lucky enough to explore and discover a number of delicious and quirky restaurants, cafes and bars throughout the CBD and outer suburbs. Whether you are hangry for waffles, freakshakes, red monster burgers, rainbow lattes or superb pizza these are the places you should definitely check out.
Here are my Top 10:
1. Dex2rose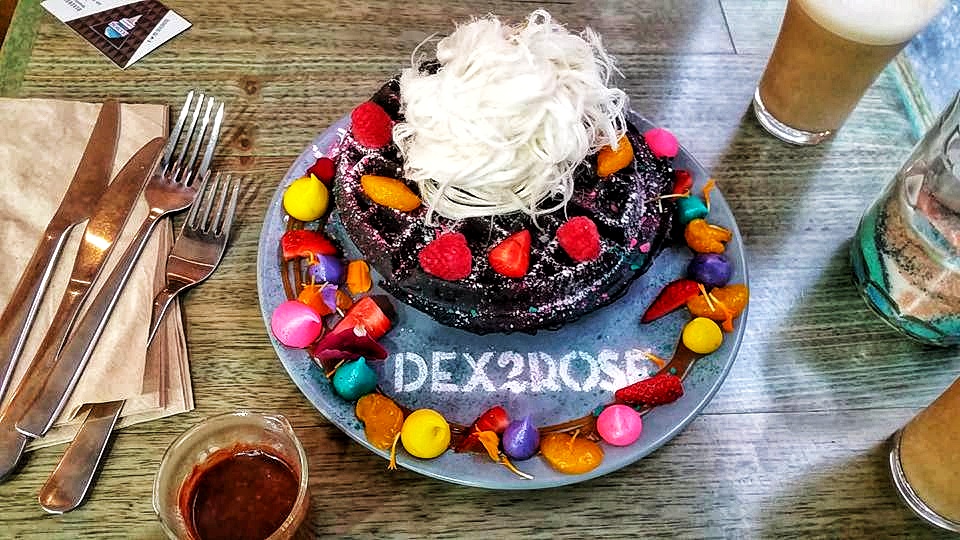 This brightly coloured and vibrant Gelateria, which is hidden down a side alleyway in the CBD, serves up some of the craziest ice cream concoctions I have ever laid eyes upon! Specialising in 'nitrogelato' (that's nitrogen-frozen gelato creations), the dessert bar serves some other incredible sweet treats, including a great hot chocolate and fantastical waffles!
2. Mr Miyagi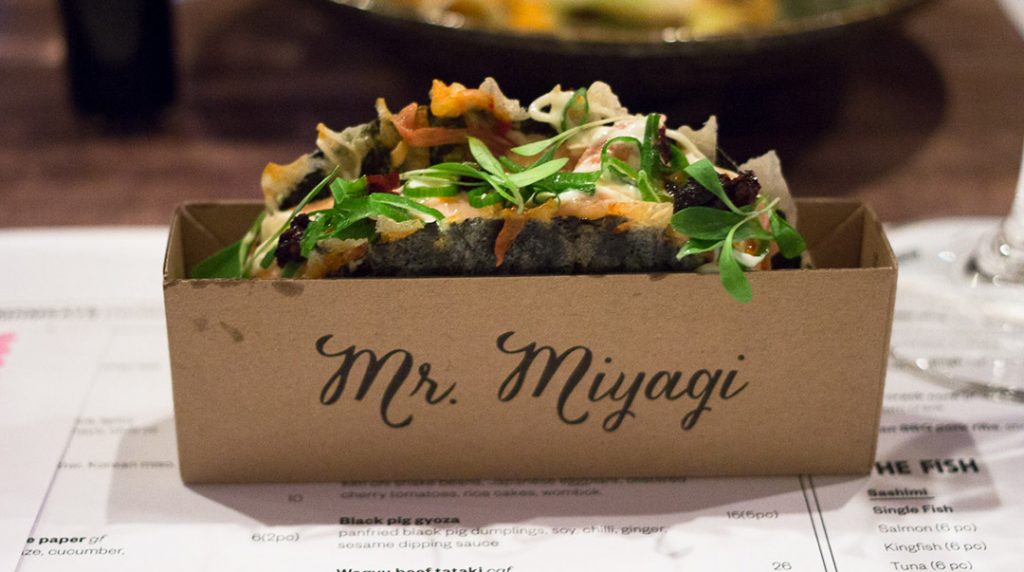 Named after the fictional Japanese-born sensei from the Karate Kid films, it's a strikingly stylish joint in Chapel Street. Serving up some of the most delicious Japanese food I have ever tasted, including the star of the menu: Nori Tacos. These bad boys are fried nori hard taco shell is stuffed full to bursting with sushi rice, salmon belly, Japanese sprouts and cabbage, and a healthy slathering of mayo and chilli oil. Get there early as you cant book and it fills up quickly.
3. Three One 2 One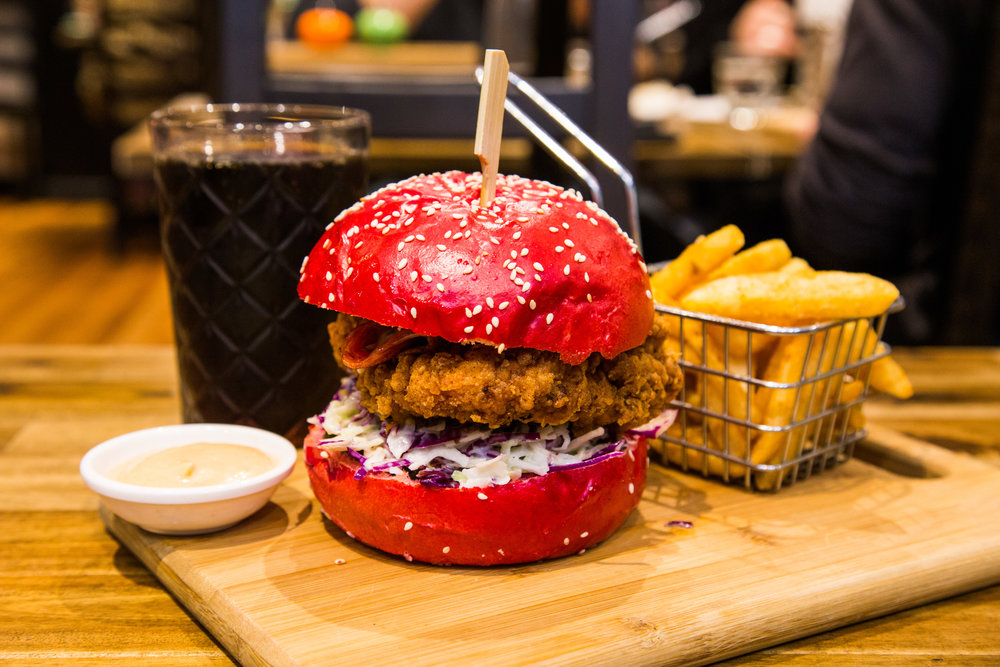 One of my favourite burger joints in Melbourne, this epic company serves up monster sized burgers and freakshakes galore. Be sure to go there on an empty stomach because it is a Man VS Food kind of place. From red & green bun burgers to extra loaded milkshakes, this is a must visit for any foodie.
4. Long Story Short Cafe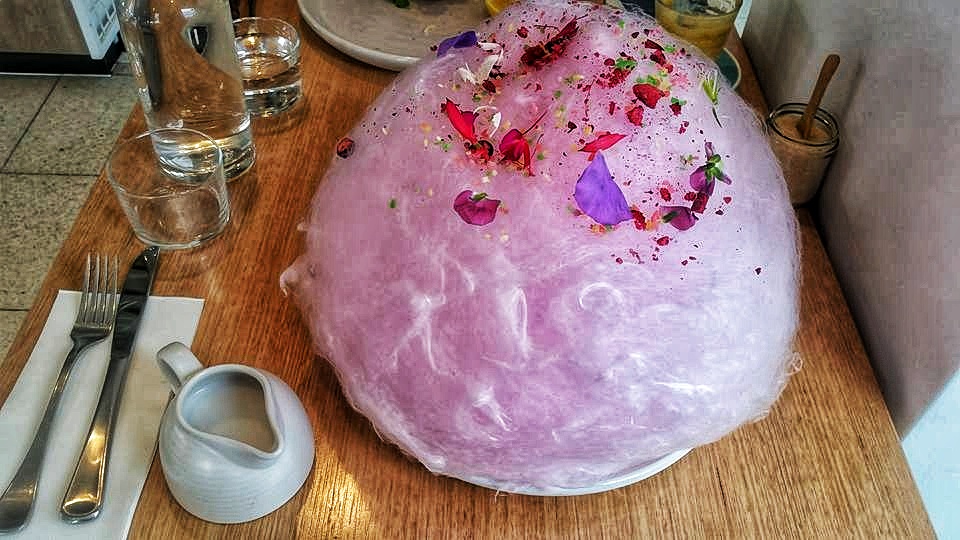 Fancy something a bit different? Then head to Long Story Cafe for an off-the-menu Brioche Gelato Burger from Long Story Short. The dessert burger is filled with fruit pieces, fruit jellies and honeycomb gelato, topped with pink fairy floss, white chocolate, and drizzled with magic dust and popping candy and a coconut milk pour-over. Super yummy!
5. Hash Specialty Coffee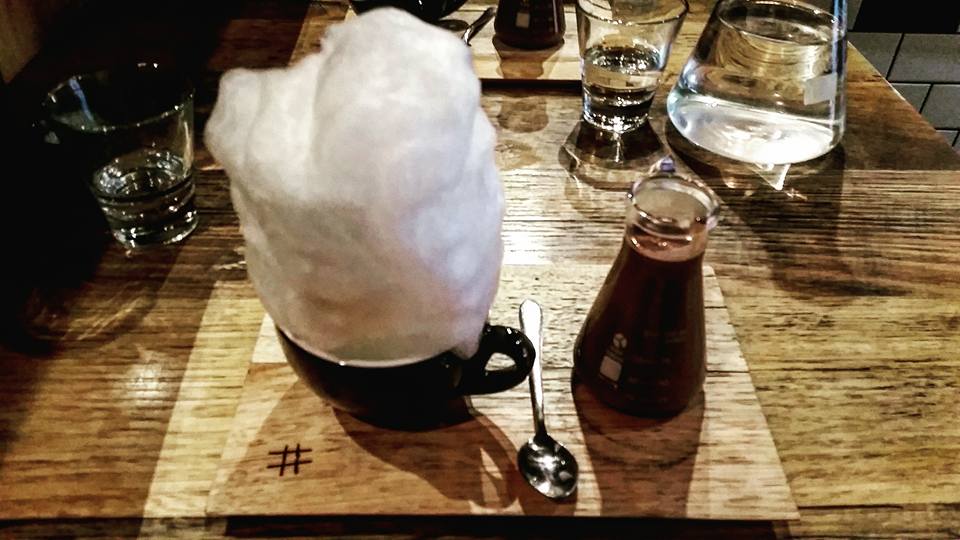 One of the most delicious and quirkiest hot chocolates you will ever have in Melbourne!  The drink itself is served on a wooden board topped with a science beaker filled with melted Mörk chocolate, and accompanied by a mug of literal fairyfloss piled higher than your head. All you have to do is pour the melted chocolate over the fairy floss mountain and let your mouth do the drinking. Easy and yummy!
6. 8Bit Burger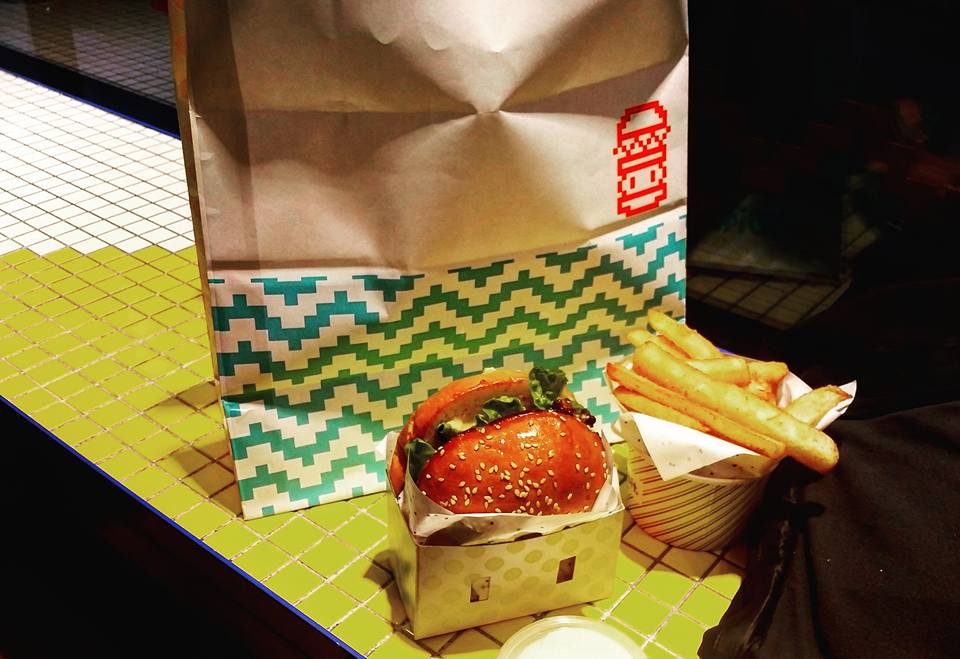 The first burger place I ever tried when I got to Melbourne and its still my 'go to' now. 8BIT serve up some of Melbourne's best burgers, that rival 'In N Out' from America. With a fun retro video-game theme (hence 8BIT), the decor is fun and full of flavour, just like their food! Burgers are named after video games that add to the nostalgia feel and creative found there. If you head to the CBD you will find a retro arcade machine to play on whilst waiting for your food too.
7. Left Field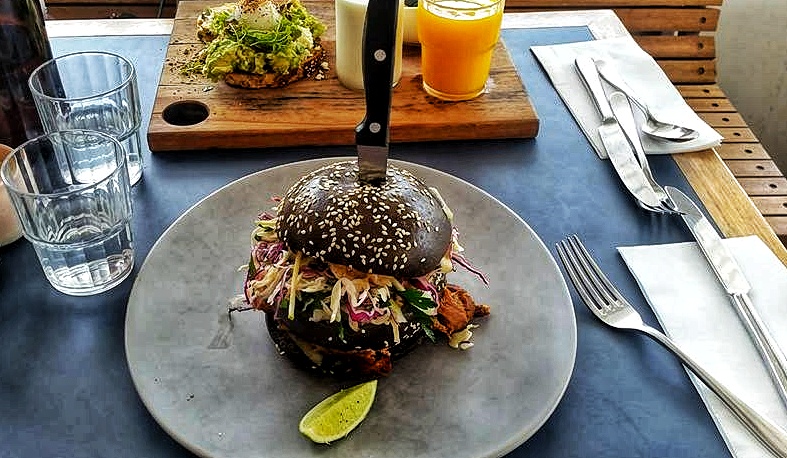 This delightful cafe offers some wonderful dishes such as the Middle Eastern spiced salmon gravlax, poached eggs, beetroot relish, dill goats cheese, smashed peas, zuchini ribbons, sumac avocado, radish, lime and rye or the Beetroot Cured Ocean Trout with a Poached Egg, to name a few. However definitely don't pass up their sweet and sour BBQ pulled pork brioche charcoal bun with honey, japaneo and lime slaw, gherkins, cheddar cheese, corriander and chilli mayo. The crown jewel for those with a sweet tooth- their Oreo Cookies and Cream doughnuts.
8. 8 Seeds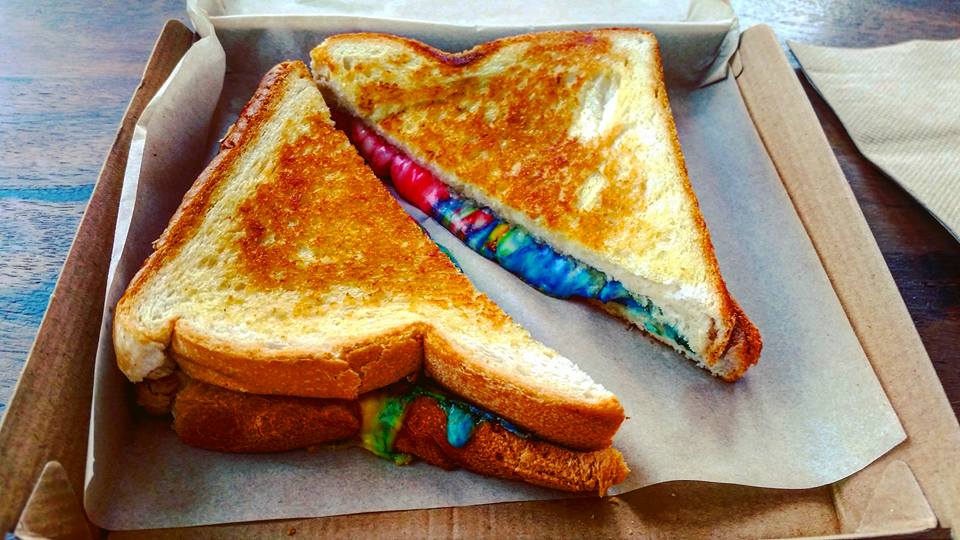 How can you turn down a rainbow coloured toastie? Its just impossible! Not only that, but 8 Seed offer a huge array of different and unique flavoured toasted sandwiches to appeal to even the hardened foodie. There are plain options such the "Ain't Easy Being Cheesy", which contains three types of cheese on white bread, as well as more exciting concoctions like the "Turkey Nougue" featuring shaved turkey, cranberry sauce, and smashed avo. And the coffee is pretty damn good too!
9. 70 Grams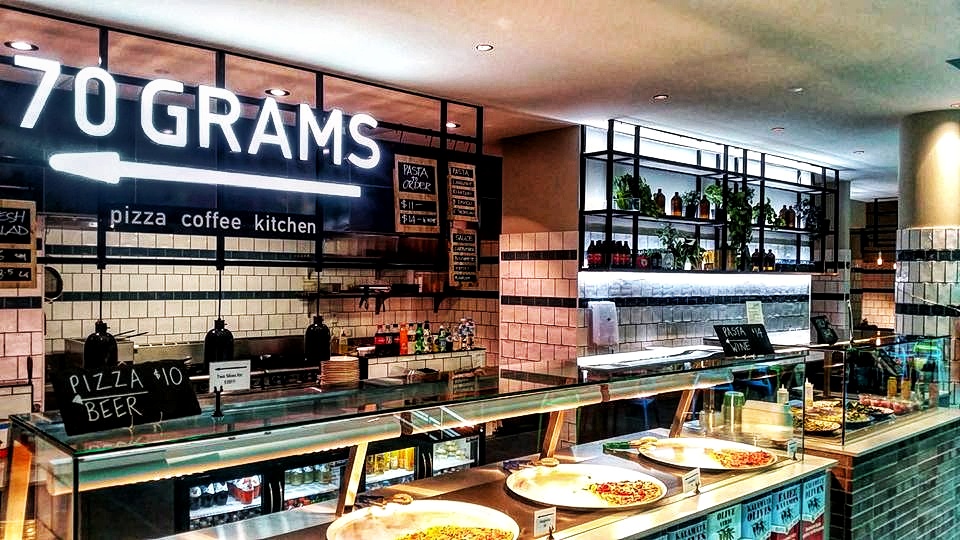 A hidden gem amongst the hustle and bustle of Melbourne's CBD, located in St Collins Street shopping centre. 70 Grams offers up some tasty Italian pizza and pasta, which is a huge hit with the lunch rush office workers. The staff are super friendly, and are happy to whip up some mouth watering coffee delights. I personally couldn't get enough of their larger than average pizza slices which you can have either to eat in or take away.
10. Too Many Chiefs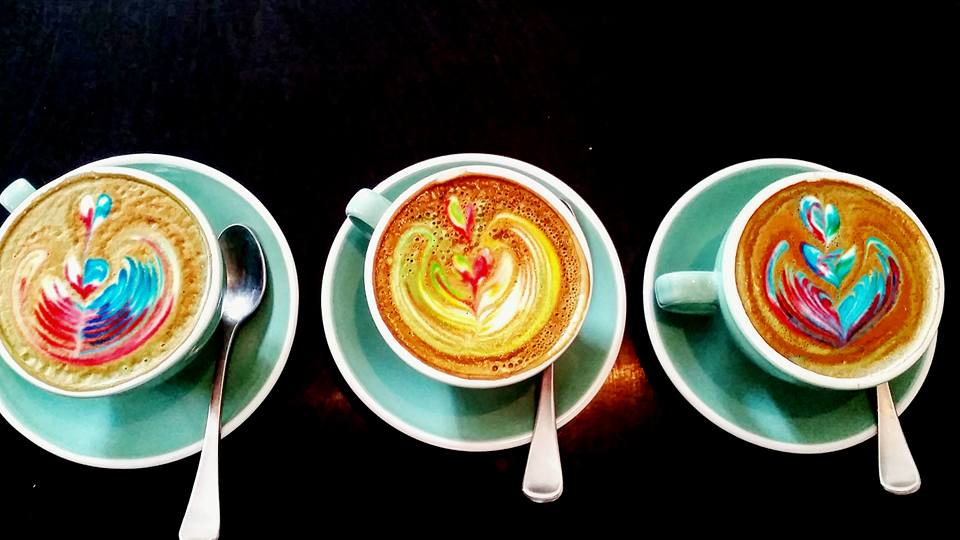 Well where do I start with this insane concept? Rainbow Lattes everyone….yep its a thing! Located in Brighton (a short train ride away from the CBD), Too Many Chiefs, offers up some of the most colourful coffee I have ever seen and tasted. A great way to spend a brunch with your friends and of course some excellent Instagram photos and stories.