WHERE YOU CAN SMELL THE SEA BREEZE
⇷☓⇸
East Blue Kasai Hostel is located in Tokyo and forms the concept of 'Meet Up & Casual Stay' which is definitely the type environment you walk into when you first arrive and stay here.
Kasai itself is an area surrounded in nature, including places like Edogawa, Arakawa and Tokyo Bay. It's also close by Kasai Rinkai Park and an aquarium which not only gives you that feeling of being at a resort, but it also means you get to experience the seasons and all they have to offer all year round.
Not to mention that there is even a shuttle bus that can take you to Disneyland and DisneySea in just 15 minutes! It can be used from the early morning into the evening.
If you find yourself in Tokyo then I would highly recommend booking a few nights at East Blue Kasai Tokyo Hostel.
Highlights
Super safe and quiet neighbourhood
Really close to public transport
Extremely friendly and helpful staff
Strong Wi-Fi
Only 5km from DisneySea
Private Dorm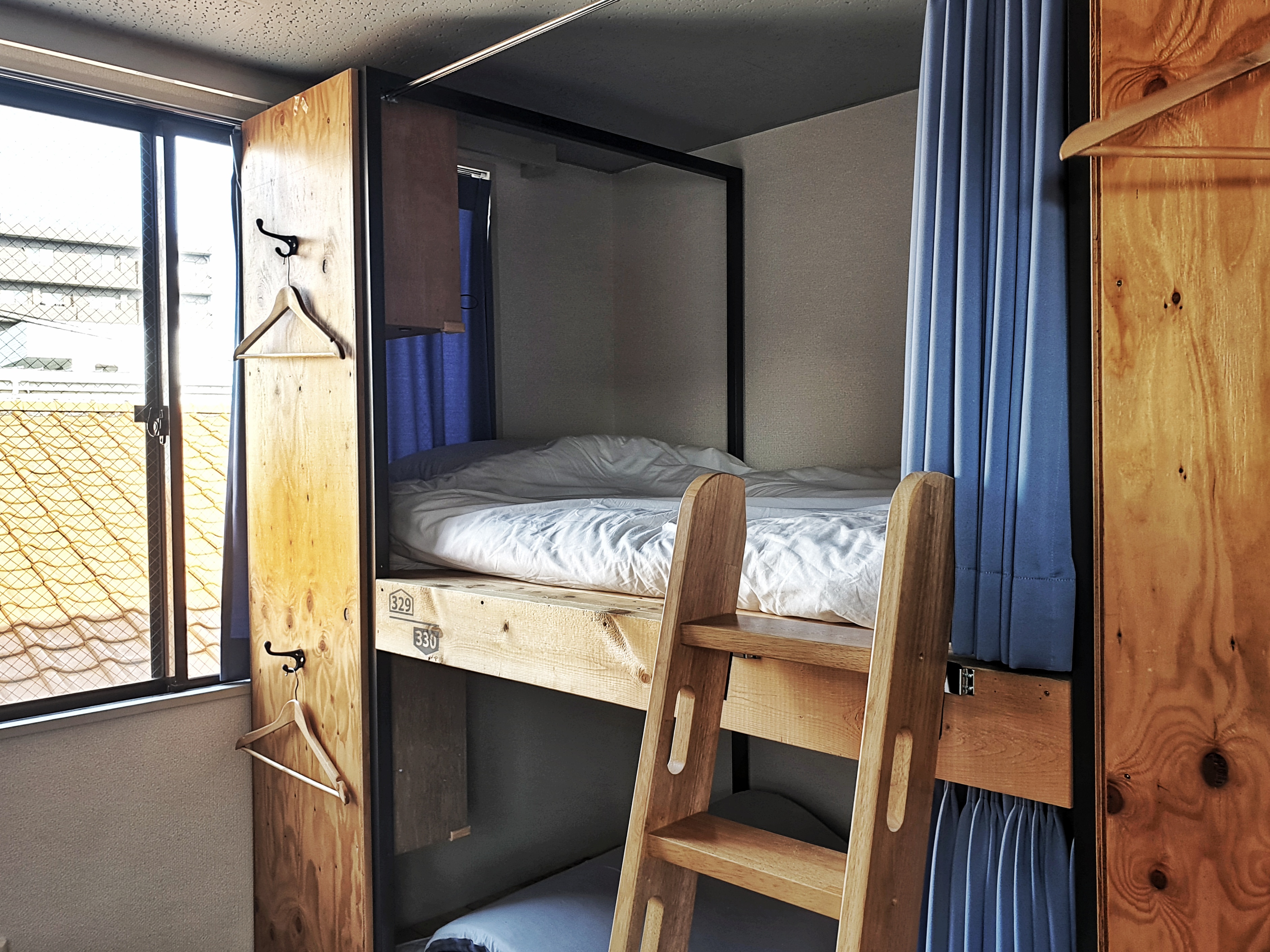 For our stay at East Blue Hostel we opted for the private Dorm Room which was perfect for relaxation and chilling out in. The room itself is a classic minimalistic Japanese layout with a focus on 'less is more'. The room comes with air conditioning, shared toilet, free toiletries, safety deposit box, towels and very comfortable beds.
What you get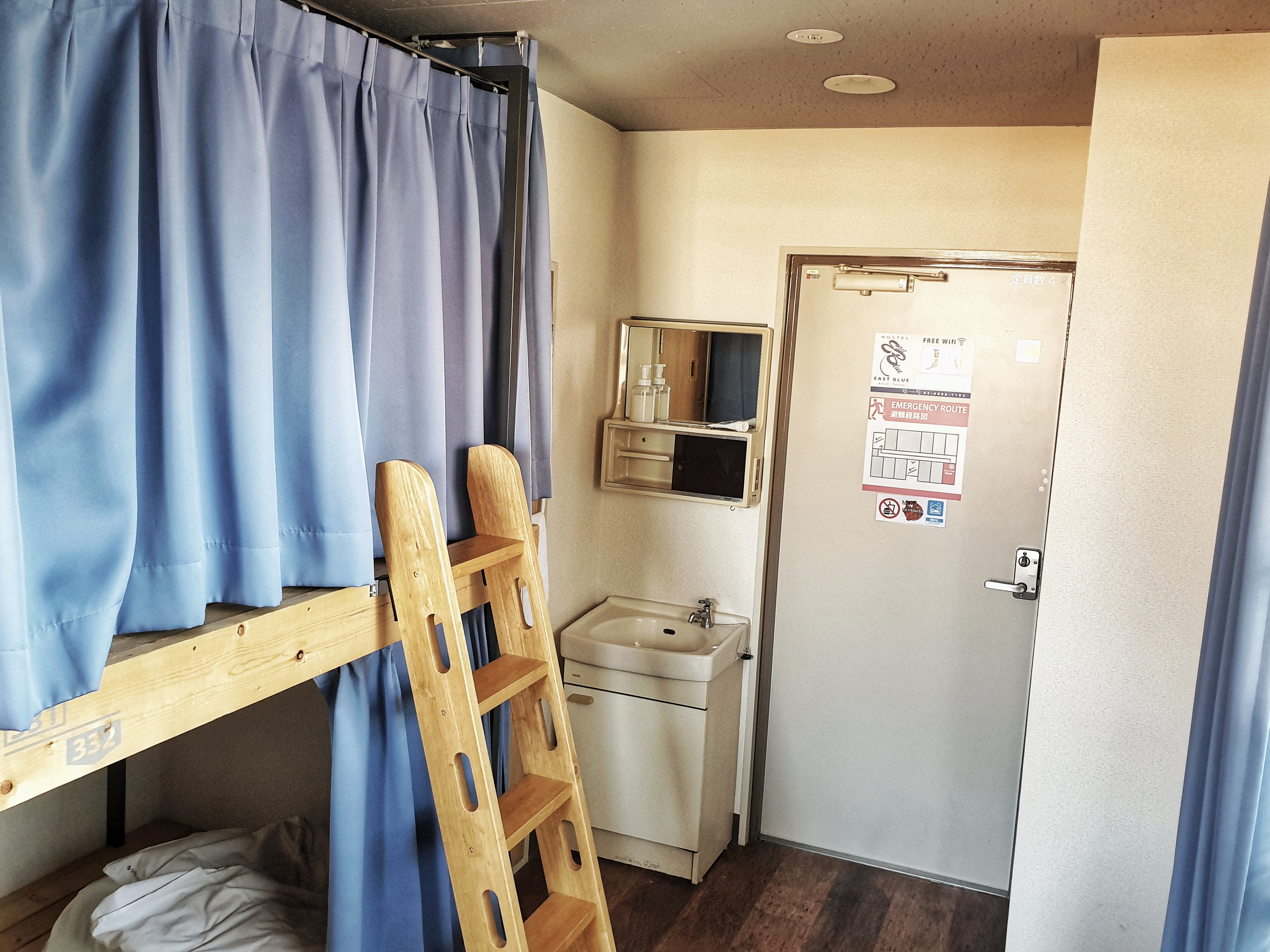 Covering the bunks they use tatami mats which is a traditional material used in Japanese homes and are made of rice straw, which is highly comfortable for bare feet. The beds themselves are as low to the ground as possible and kind of look like mattresses, but I must stress that they were super comfortable and clean. We had some great night sleeps in this room during our travels.
There are different styles of rooms which you can find here.
Activities
Common areas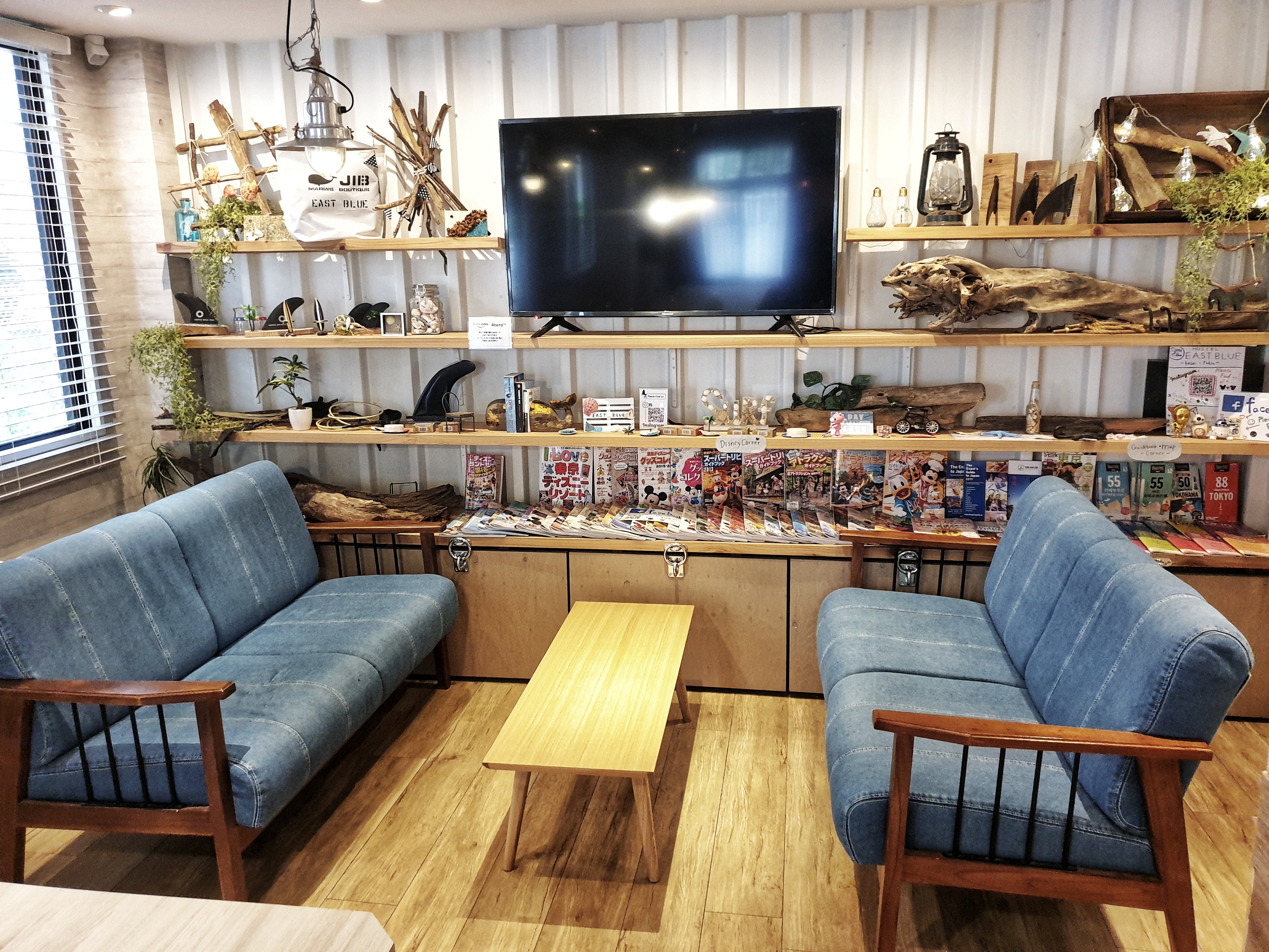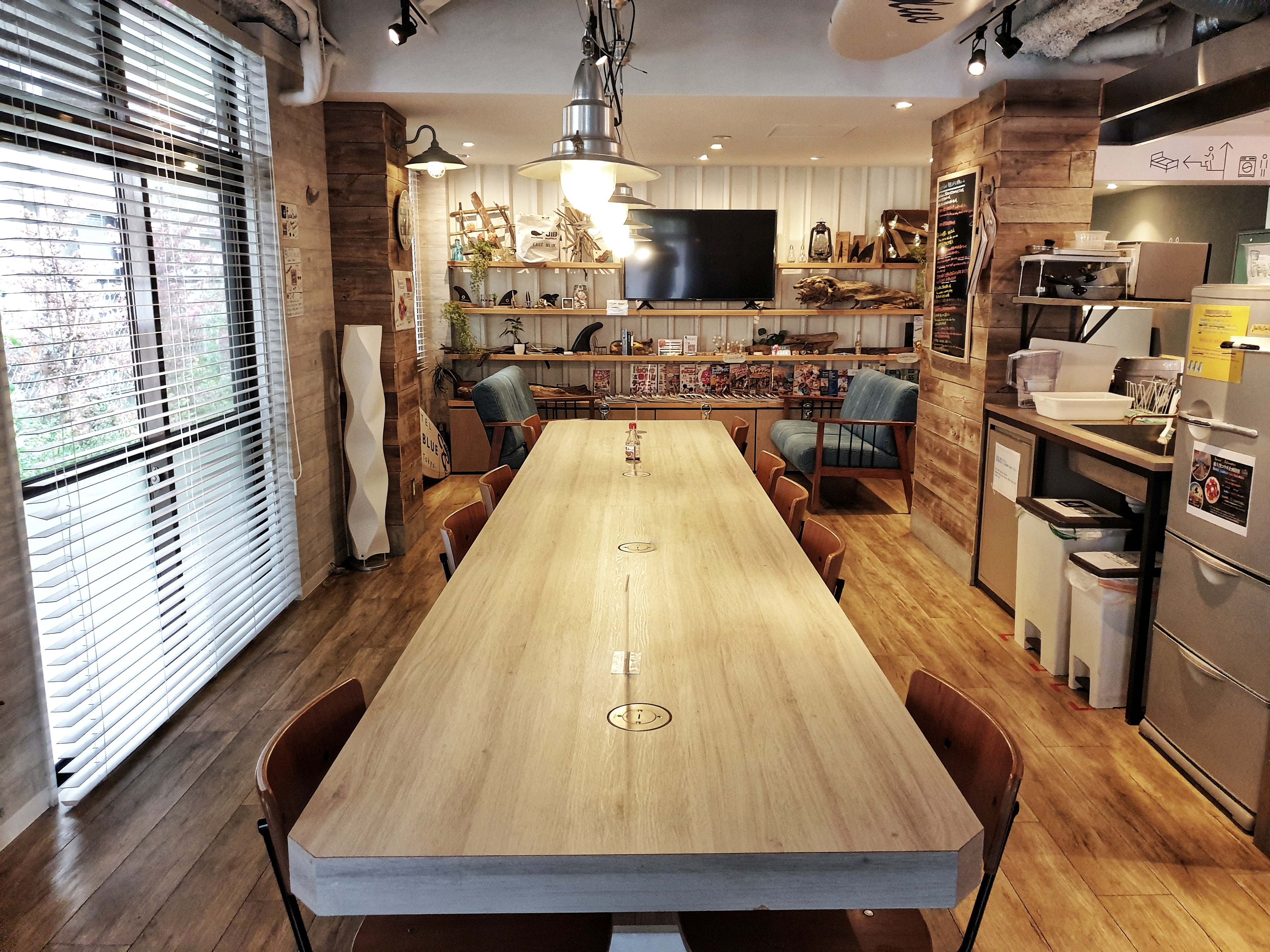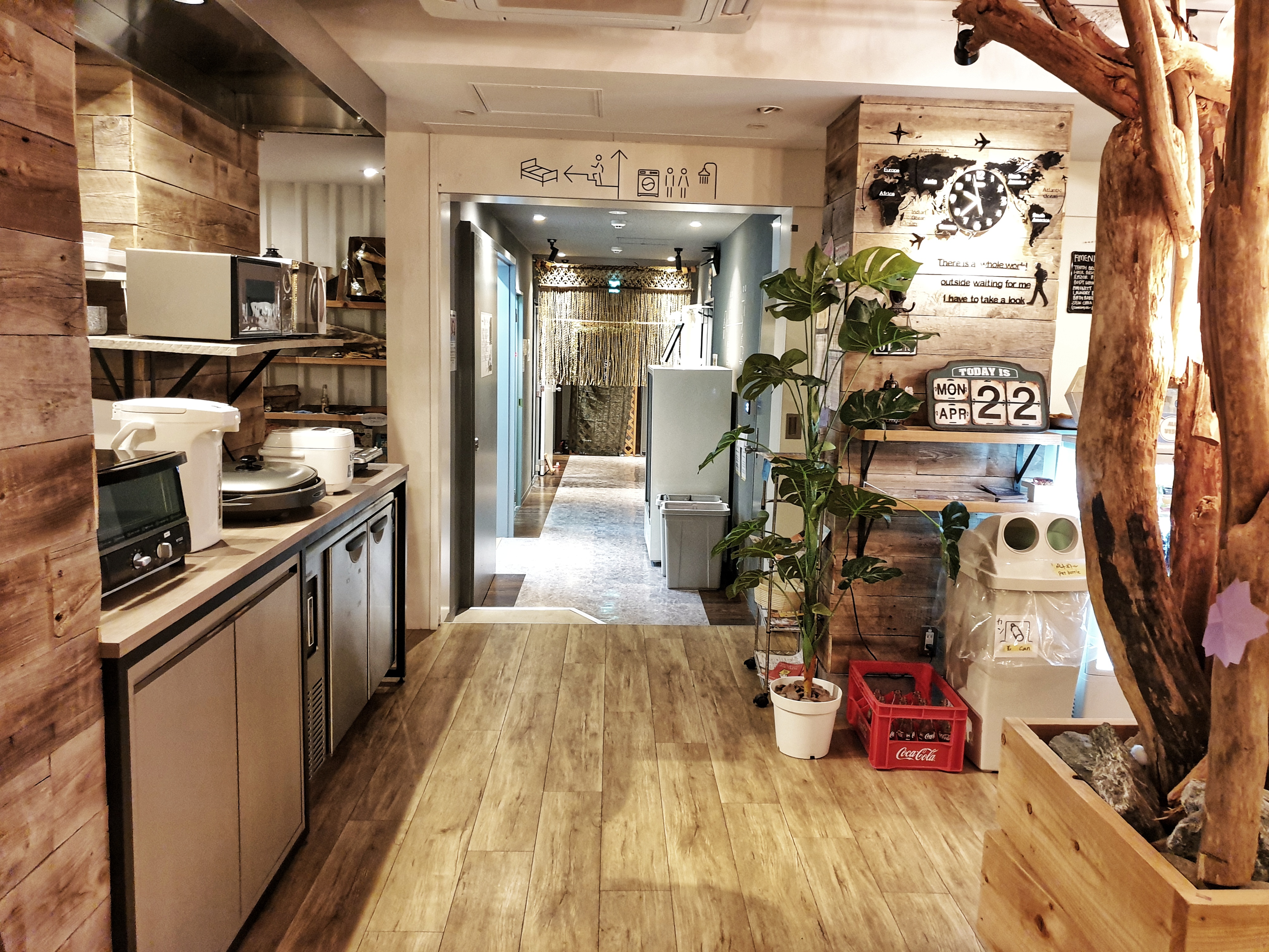 Tokyo Skytree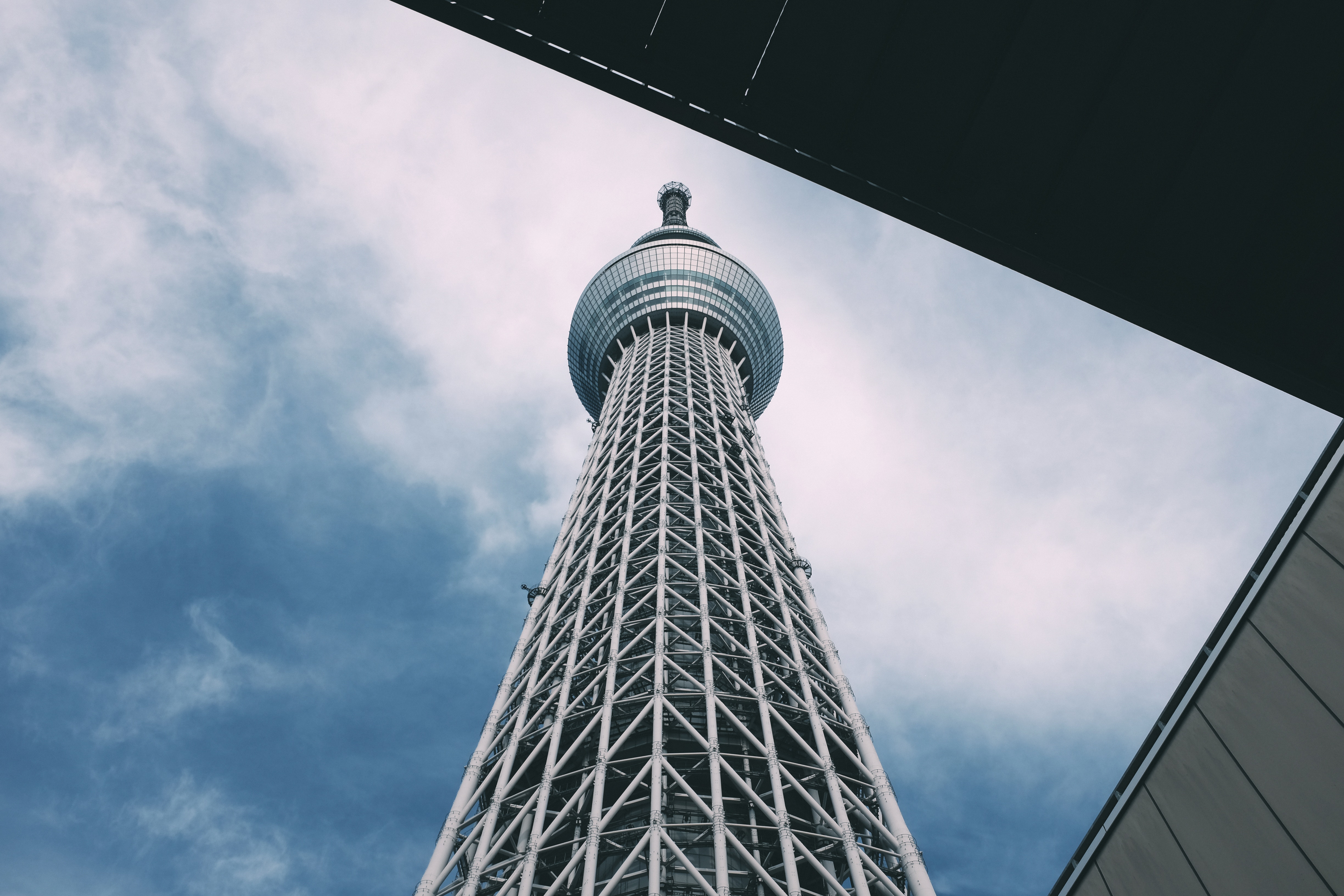 Topping off at 2,080 feet, Tokyo Skytree is the tallest tower in the world and is well worth a visit. From the broadcast tower's 360-degree observation decks, the whole city with its striking skyscrapers and neon intersections, merely looks like a computers circuit board. It's a major tourist attraction and a ticket isn't cheap (up to ¥4,000 for all-access), but even if you don't pay up, there's no denying that Tokyo Skytree brought the skyline to a whole new level.
Mario Go Karting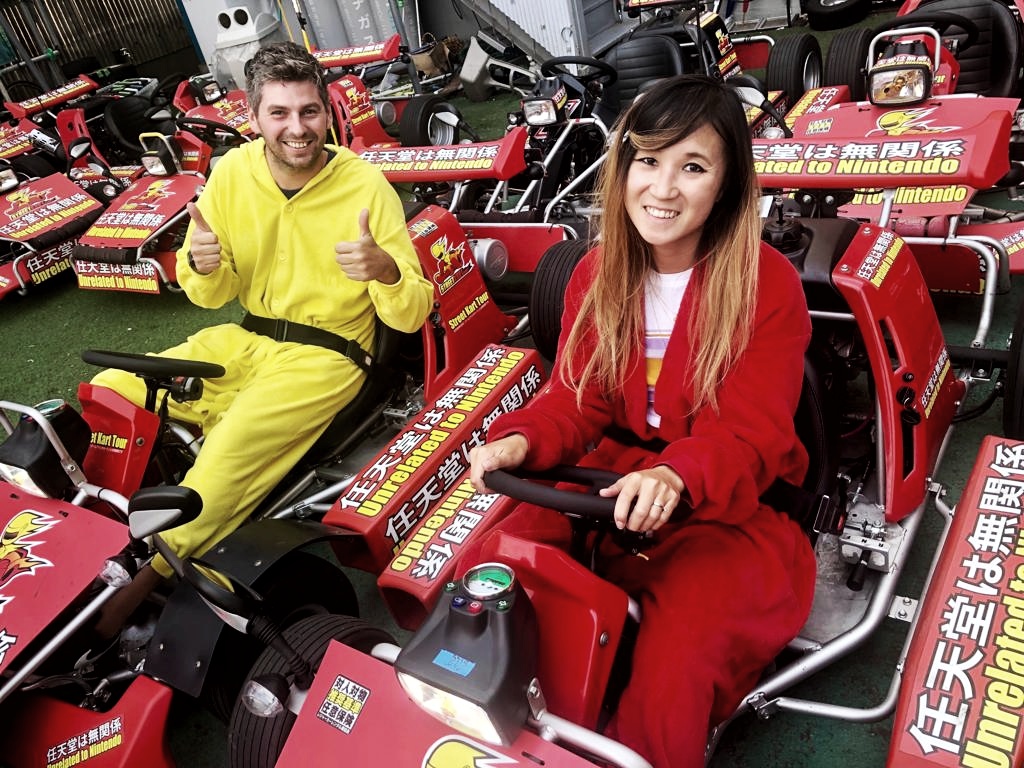 Indulge in real life MarioKart! Thats right, in Tokyo there are a couple of companies that run tours with motorised go karts and you can dress up as your favourite Mario character while zooming in and out of traffic in this neon light labyrinth. I highly recommend and it is well worth the money! Grab you action camera and film the whole hilarious experience.
We went with MariKart and did the K-M course as the longer one (3 hours) was fully booked up. However, at 2-2.5 hours we found that was plenty of time to have a really good time and see the sights of Tokyo, including Rainbow Bridge, Tokyo Tower and quite a few temples. One tip! Wear some glasses as you get so much dirt in your eyes if you don't.
Try new flavoured Kit Kats
In the past, Japan's Kit Kat flavors ranged from strawberry to purple sweet potato, or even sake to wasabi. Ginza's recently opened Kit Kat Chocolatory, under the direction of Japan's patissier Yasumasa Takagoi, creates fancy iterations with upmarket flavors (for starters, the store debuted with a no-longer-available trio of Kit Kats made in the shape of sushi). In the future, a second-floor café is on the horizon where guests will design their own Kit Kat flavor (if the fanciful selection didn't strike their fancy already).
Shinjuku Gyoen Gardens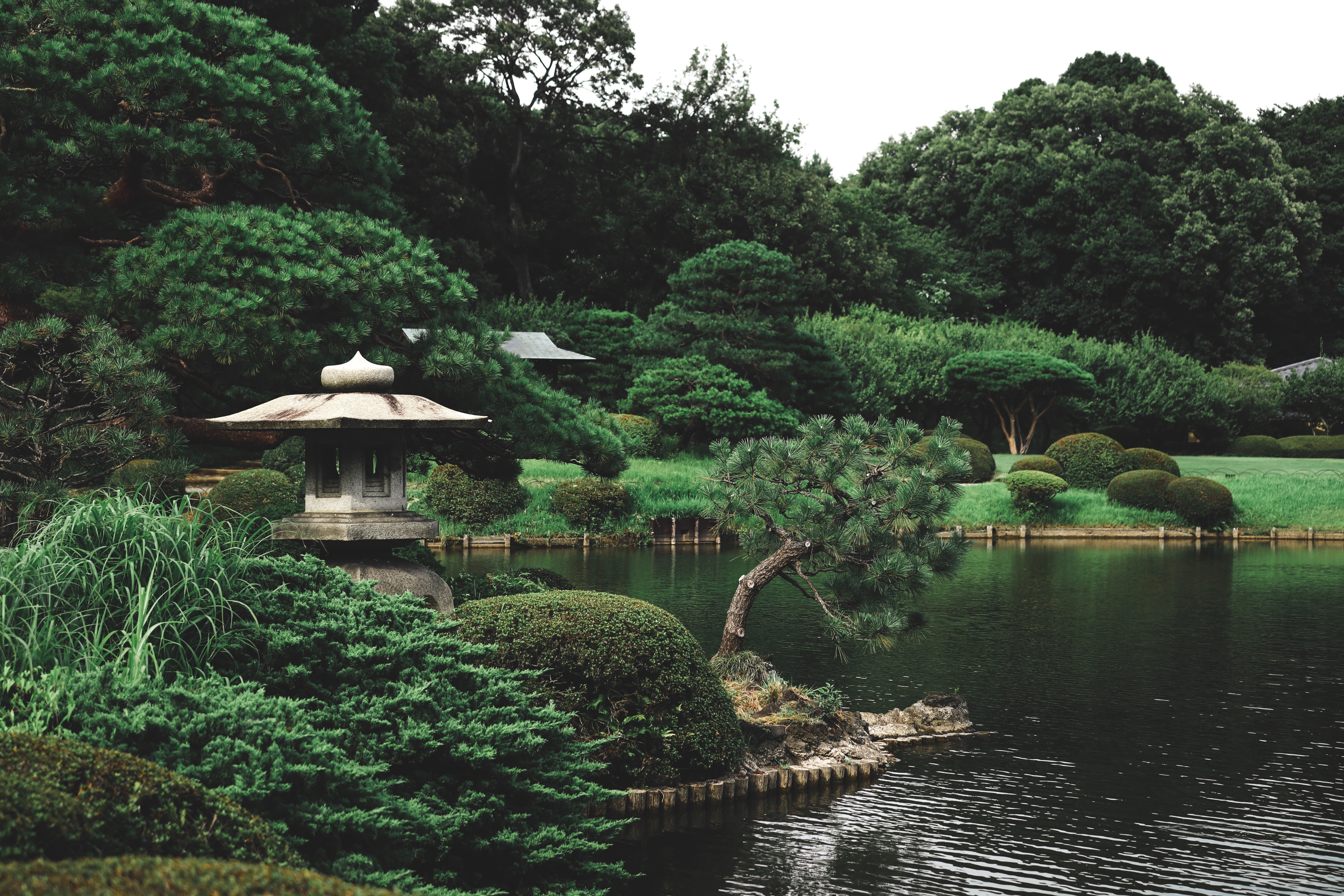 Fancy a stroll in a Japanese garden? Get that and more at Shinjuku Gyoen. In addition to native, traditional gardens, the 144-acre park pockets French Formal and English Landscape gardens, all of which are worth the modest entrance fee. Landmarks are stunning and impossible to forget, like a Taiwan Pavilion perched along a serene pond. Formerly an imperial garden, it became a national garden after World War II—so you can trust that this precious plot is always beautifully maintained.
Day Trip to Mount Fuji
If you are visiting Tokyo or Japan in general, you HAVE to visit Mount Fuji and take in all of its glory. From Tokyo you can use your JR (Japan Rail) Pass which takes you from Shinjuku Station to Otsuki Station (be sure to reserve your seat as it gets pretty busy) and takes about an hour. After a quick change there to Kawiguchiko Station which costs 1140 Yen one way and takes another hour. Once there, jump on the Red bus line and get off at any of the 20 stops which circles the mountain.
I would say that stop 19 is the best as you have a clear shot of the mountain, some cool beaches and this awesome little jetty which is great for photos. Then walk along the coast to 20 where you can grab some drinks and food and chill out while you wait for the bust back. It is seriously a stunning place.
Sensoji Temple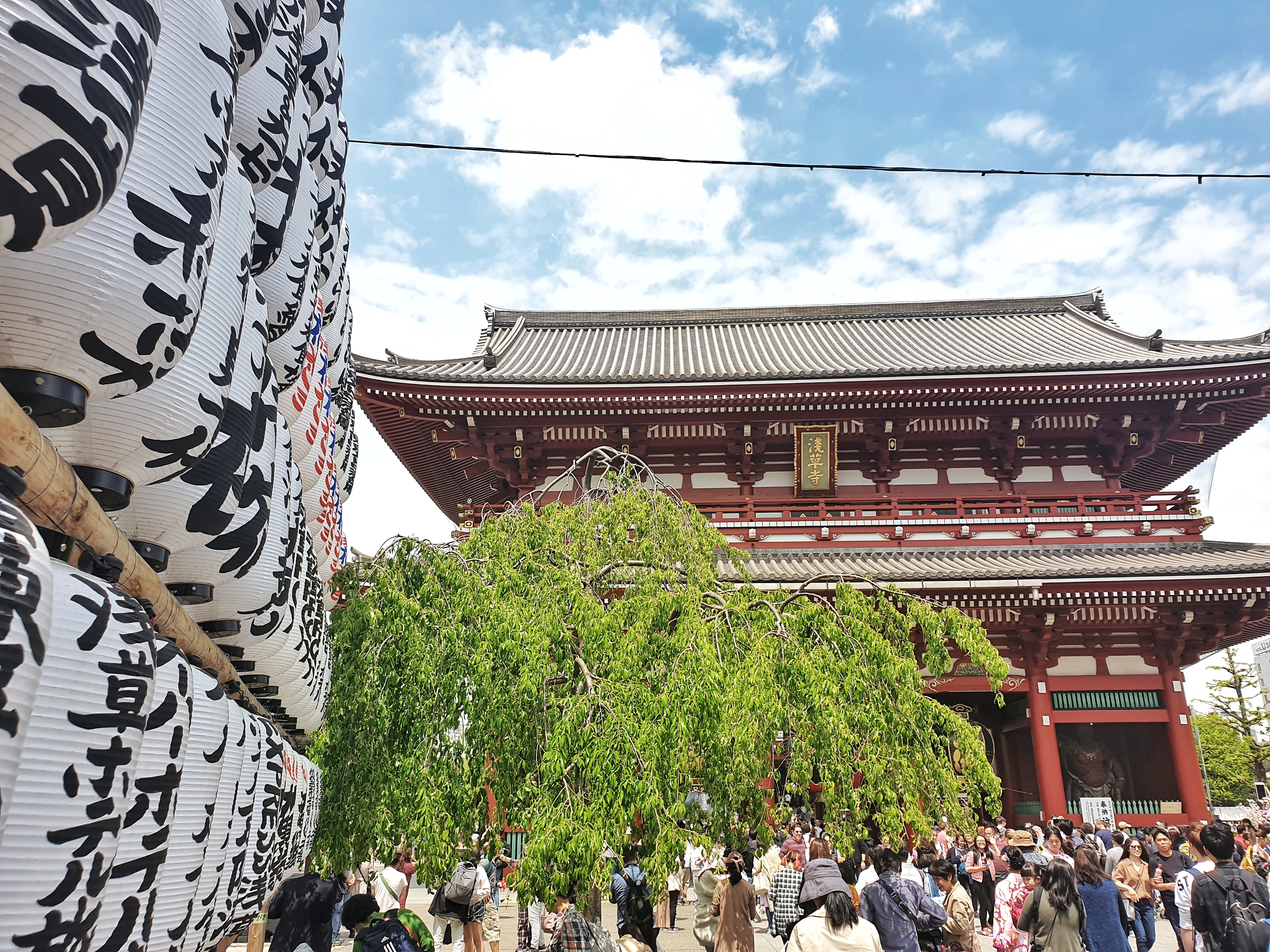 This is such a fun temple visit, with a large market selling everything from Kimonos, traditional masks, trinkets, food, drinks and everything in-between its a fun place to explore. There are lots of smaller temples surrounding the Sensoji Temple which you can explore inside of for free.
Its a very busy place to go with lots of tourists and locals, but definitely worth a visit on your travels to Tokyo.
How to get there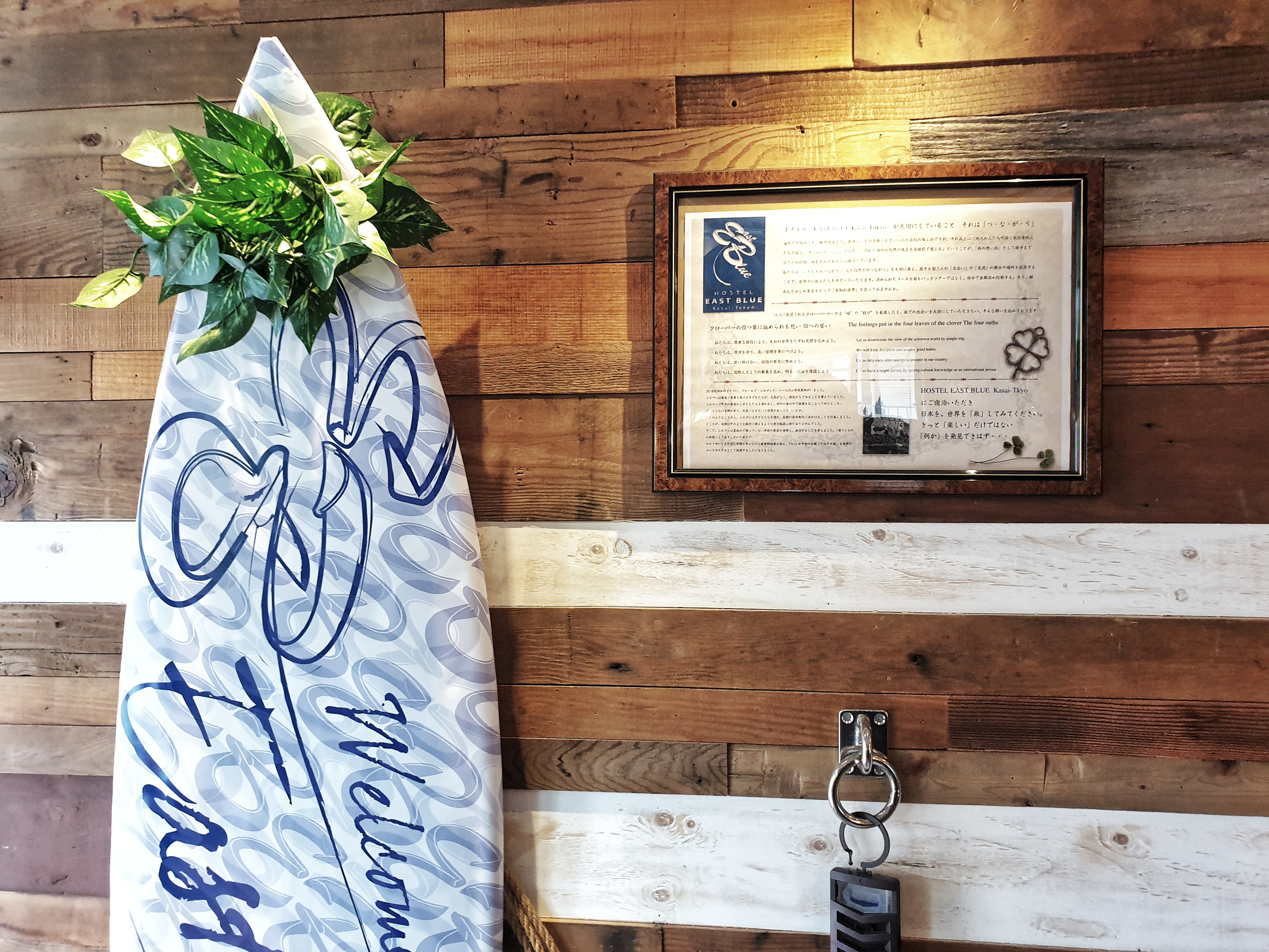 EAST BLUE Kasai Tokyo
Address: 3-12-13 Nakakasai, Edogawa-ku, Tokyo
Time: Check in 3pm / Check out 10am
Access: 10 minutes on foot from Kasai Station via Tokyo Metro Tozai Line
Website: http://www.eastblue-kasai.com
Prices
They vary depending on what time of year you go and whether you stay in a dorm, family room or Japanese room.
We stayed in April 2019 and for our private Dorm Room we paid 6,327 JPY (£43) per night. However, you can get cheaper rooms. To check pricing's click here.
Extras
Shared kitchen

Tumble dryer

Washing Machine

Laptop safe

Soundproof rooms

Shared lounge/TV area

Lockers

Vending machine (drinks)

24-hour front desk
Summary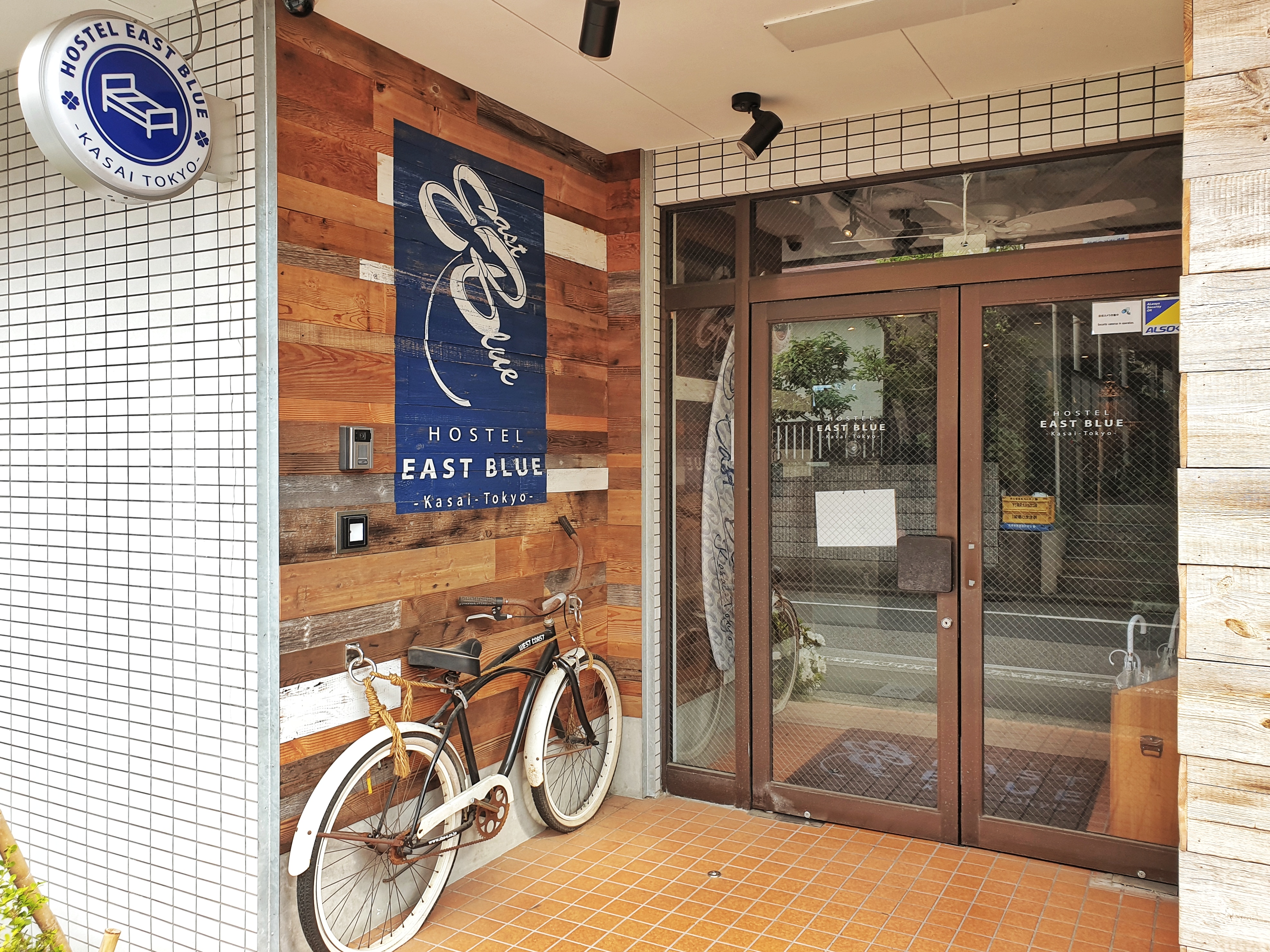 This hostel is unbelievably beautiful and I am so glad that we chose to stay here for a few nights – its definitely worth it and I honestly did not want to leave in the end!
The rooms are super unique, with traditional but modern Japanese influences and are very welcoming. The hostel itself is super friendly and the staff could honestly not do enough for you to make your stay that little bit more comfortable than what it already is.
The rooms and location are the best features of this hostel making it stand out the most in Tokyo! If you want a typical traditional Japanese experience I would highly recommend staying at East Blue Hostel for a once in a life time experience.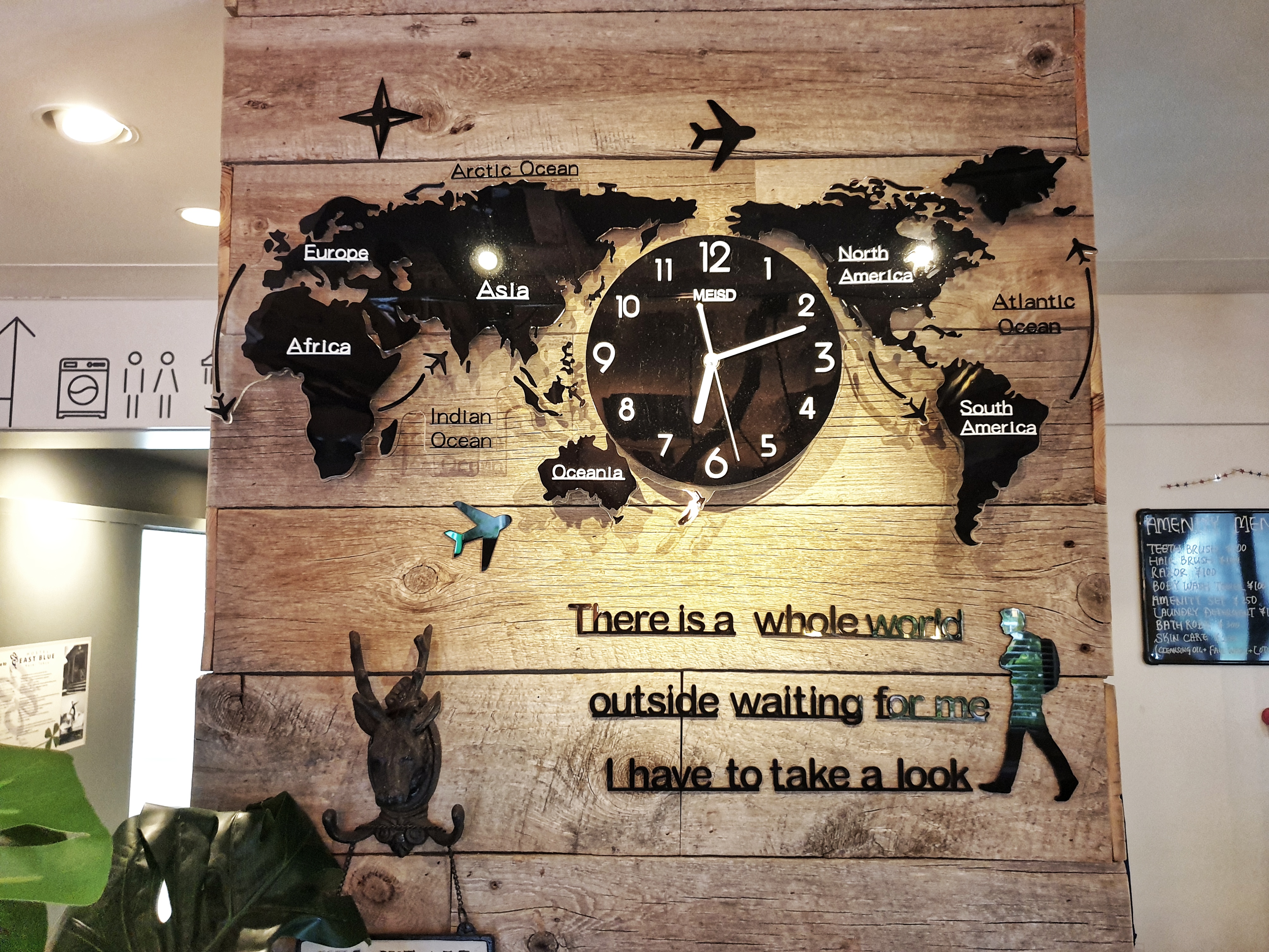 Click here to check out their Facebook and Instagram.
***Thank you to East Blue Kasai Tokyo Hostel for kindly sponsoring this post. All opinions are 100% honest & completely my own.