HOME OF GOOD FOOD & MARIO
If you are looking at heading to explore the beautiful country of Japan, then you will soon realise that there are way too many things to do and therefore can be a little overwhelming. Depending on when you visit, and how long for, you may not be able to fit everything in which means you will need to prioritise for when you are there.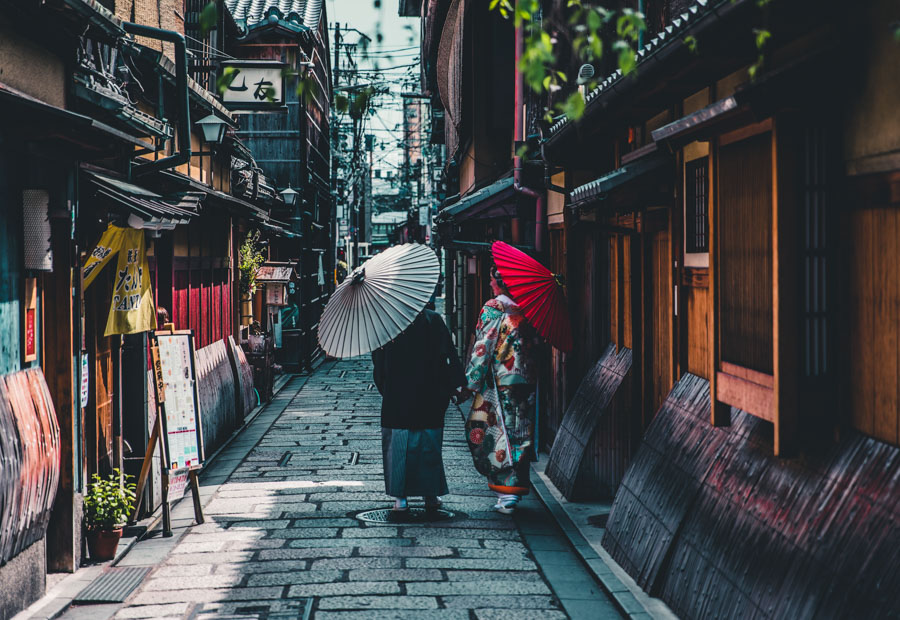 Having spent 10 days there, you will easily be able to travel to places such as Tokyo, Kyoto and Osaka to get your fill of Japanese history, culture, cuisines and downright weirdness. Here are my top 8 best attractions that shouldn't be missed.
Visit Mount Fuji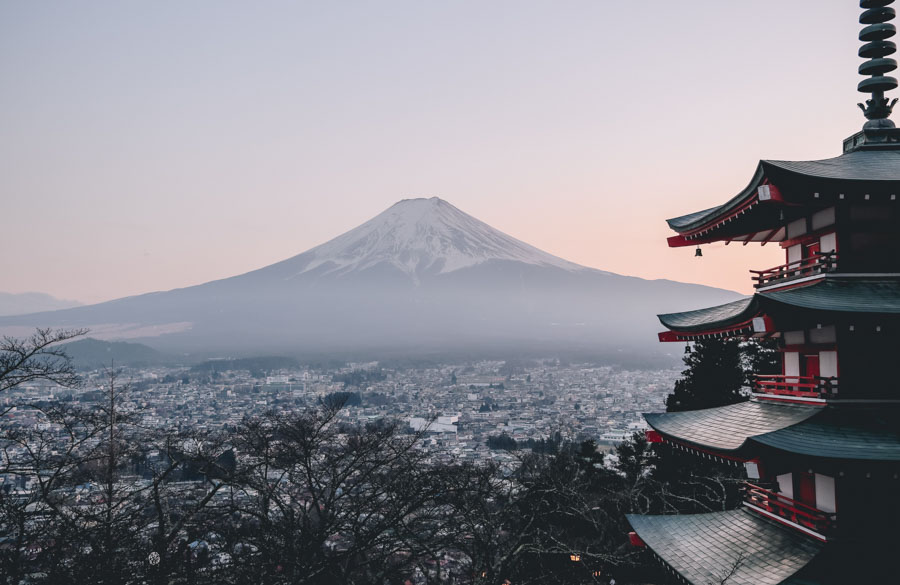 It would be a crime if you came to Japan and didn't at least make a day trip to go and see the world-famous Mount Fuji. Of course, you can always climb it if you have more time to spare, and this would be one fantastic experience with some incredible views too. But, Mount Fuji and the area around it have so much more to offer for those less adventurous types.
There is lots of greenery and there are many hot springs to enjoy and relax in. There is Lake Kawaguchiko that lends itself for a nice hike or try some boating on one of the boats that sail there every day. The Kawaguchiko Music Forest Museum is a popular tourist spot for its European townscape and music box concerts. My personal favourite was sitting at the end of the lake, with a beer in hand watching the world go by and Fuji in the background.
Digital Art Museum — TeamLab Borderless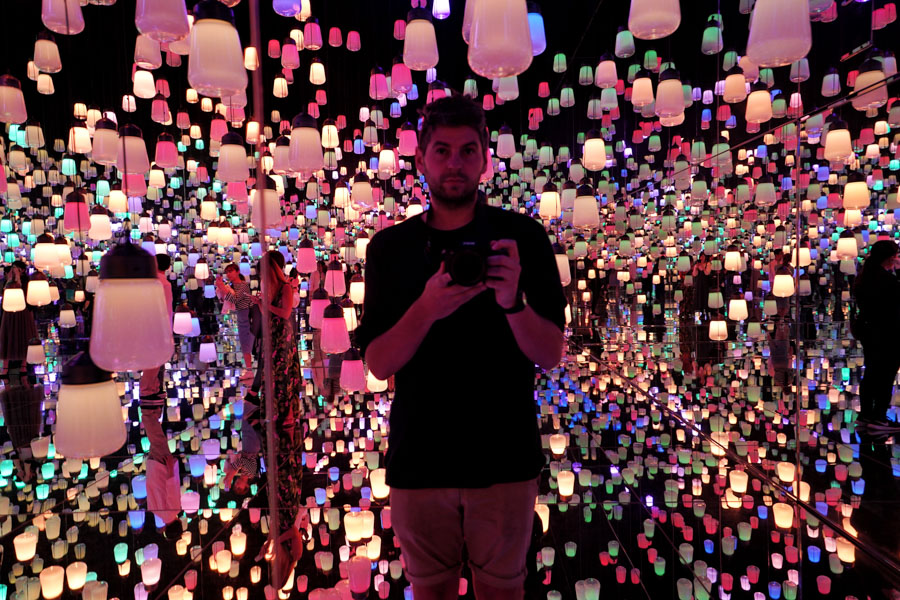 This fantastical museum opened in the Odaiba area, Tokyo in summer 2018 as the very first digital art museum in the world. Since then, it has been one of the hottest spots in town and for good reason too. The museum offers a unique interactive art experience with the latest high technology.
Multiple digital art exhibitions are displayed in a huge space and the artworks are projected across walls and floors, and immersive installations of light and sound move and reflect by your movements and touches. Lose yourself into the immersive digital artworks which are spread out over two floors and you will constantly find hidden rooms and areas which makes it even more fun. Make sure to take to bring your camera as it's the perfect place to take Instagram photos.
Drive like Super Mario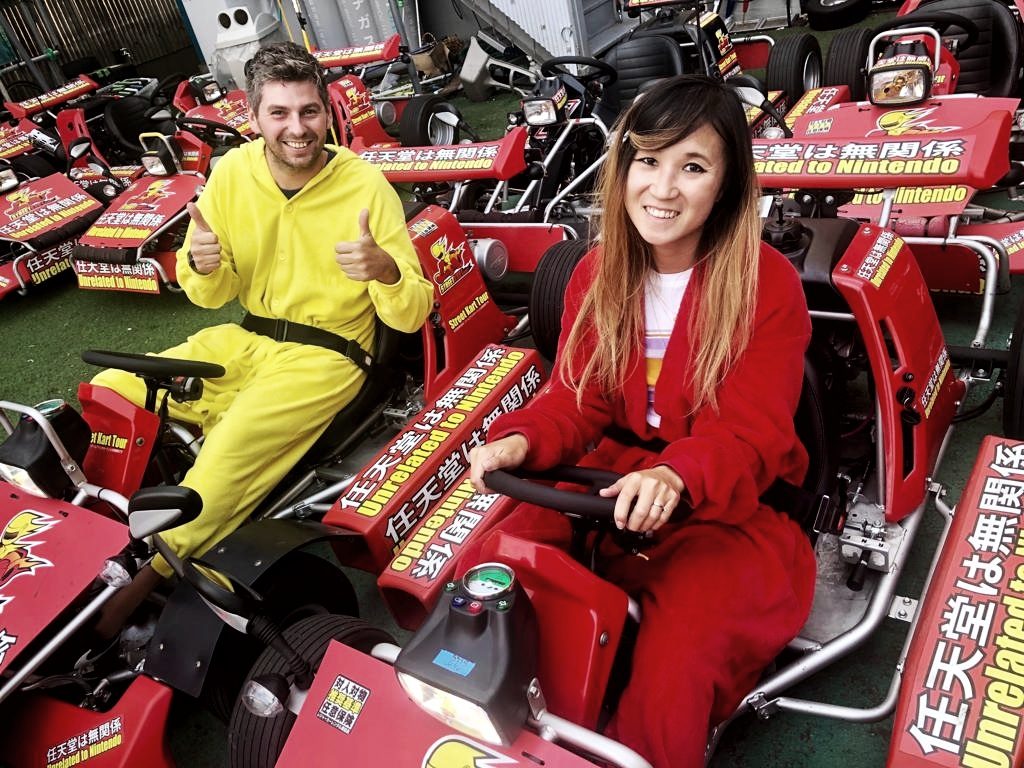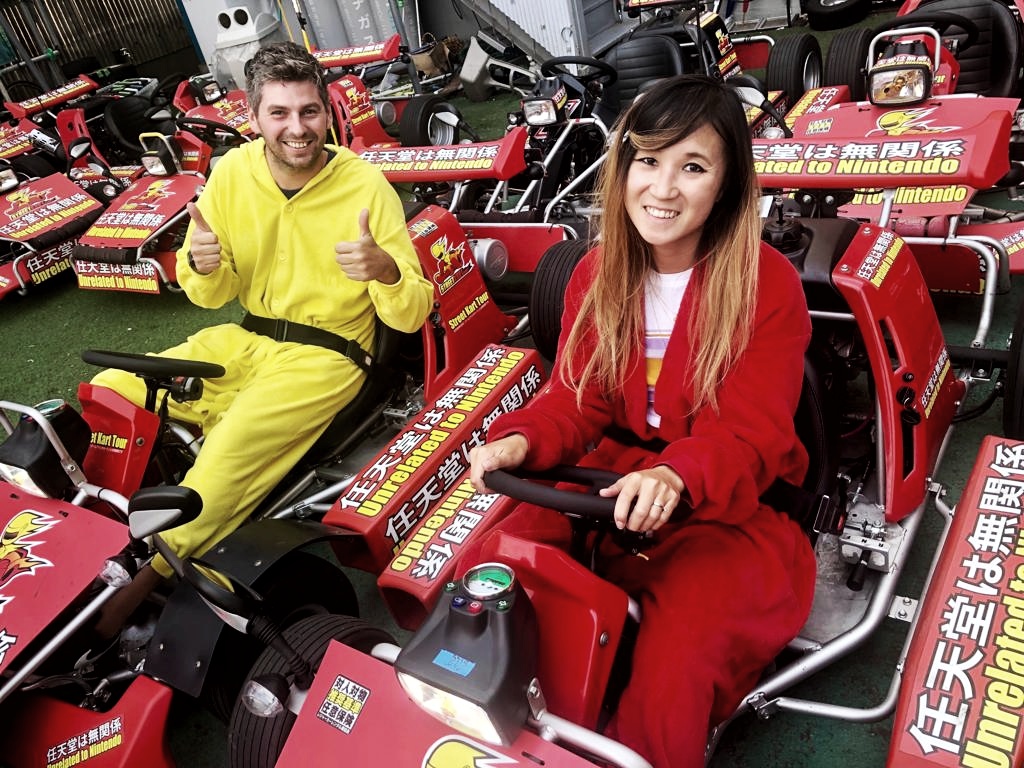 Special and unique activities are what most people come to expect from Japan now and driving Go Kart's through Tokyo has been one of top activities to become a huge attraction. With a valid Japanese/international driving license, you can drive Go Kart's in different character's costumes through the city just like in the video game, Mario Kart!
Race with a group and drive through bustling areas of the city such as Akihabara, Shibuya and around Tokyo Tower with at least three different routes you can experience. As you drive around the city, locals and tourists alike stop and take photos of you, so don't forget to give them a big smile and wave.
Gaze upon Osaka Tower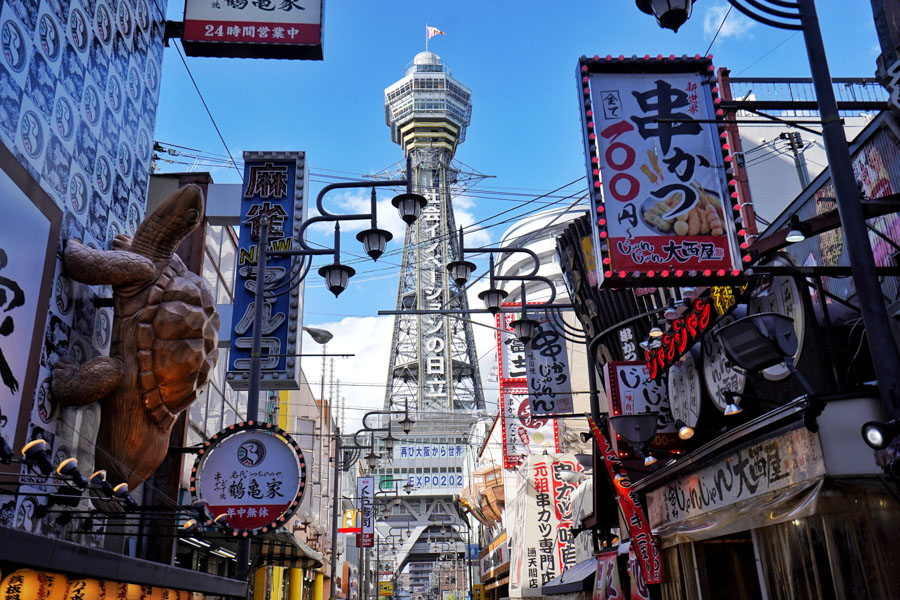 Located in Shinsekai is a colourful area to the west of Tennoji Park packed with cheap shops and eateries and best known for its iconic Tsutenkaku (Osaka) Tower. Here, you can find the tower packed with souvenir shops and amusements and has two observation decks on the 4th and 5th floors from which you can enjoy a panoramic view of the city. The fee to go to the top is 500 yen.
Formerly famous for its neon lighting, the tower has been illuminated at night with LED lights which change colour with the seasons. The top two bands of colour on the tower are also used to give the next day's weather forecast and the clock on the east side of the tower is said to be the biggest in Japan. There is so much going around the tower it will keep you entertained for hours.
Kyoto's Bamboo Forest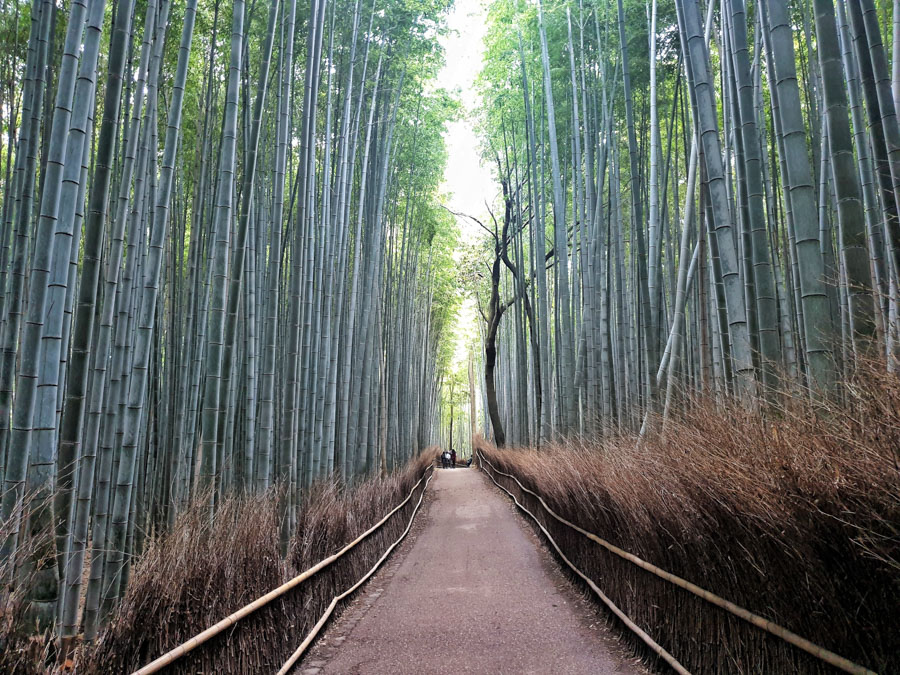 The Arashiyama Bamboo Grove is one of Kyoto's top sights and for good reason: standing amid these soaring stalks of bamboo is like being in another world. The graceful bamboo pillars stretch up to the sky, whispering back and forth in the wind illuminated in the soft morning light. It's such an incredible place! The best time to view it is at sunrise, or early morning, before the crowds start to arrive and you can truly appreciate the serenity and peach that envelopes you as walk through the forest.
It is located not too far from the main centre of Kyoto and you can easily jump on any number of buses or trains which will take you directly to the nearest station and then it is a short walk from there. This is easily one of the most Instagrammable places in Kyoto and you can definitely see why.
The Fushimi Inari Shrine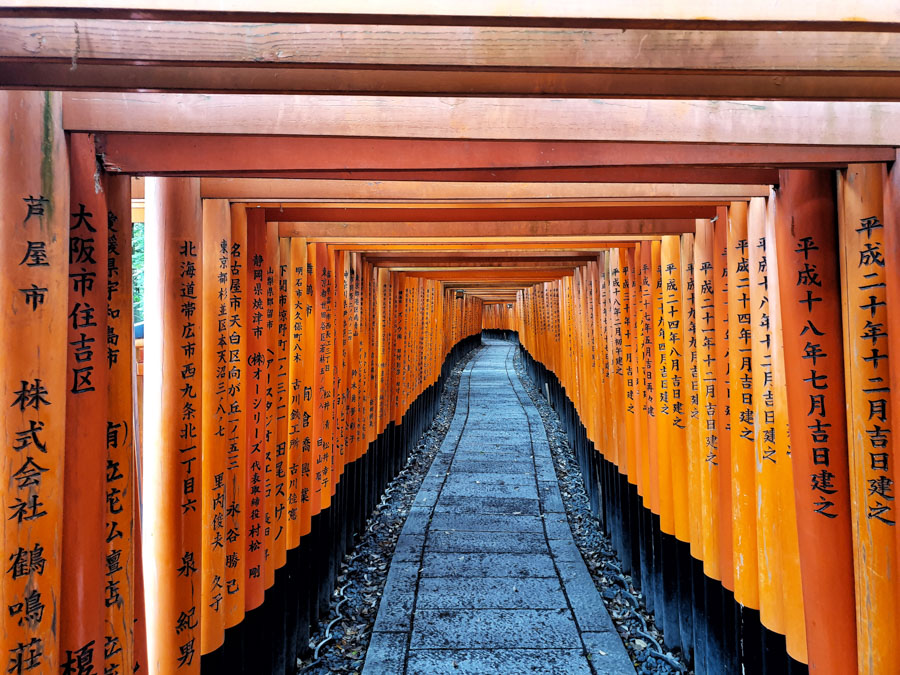 It is famous for its thousands of vermilion Torii gates, which straddle a network of trails behind its main buildings, leading a maze-like pathway that will absolutely mesmerise you. The trails lead into the wooded forest of the sacred Mount Inari, which stands at 233 meters and belongs to the shrine grounds. There are a few huge temples at the start of the trek, surrounded by stalls selling food, Knick knacks and keep sakes.
Fushimi Inari is the most important of several thousands of shrines dedicated to Inari, the Shinto god of rice. Foxes are thought to be Inari's messengers, resulting in many fox statues across the shrine grounds and make for some interesting photos. Definitely make sure your camera is charged because you will be taking lots of photos here.
Witness the famous Shibuya Scramble Crossing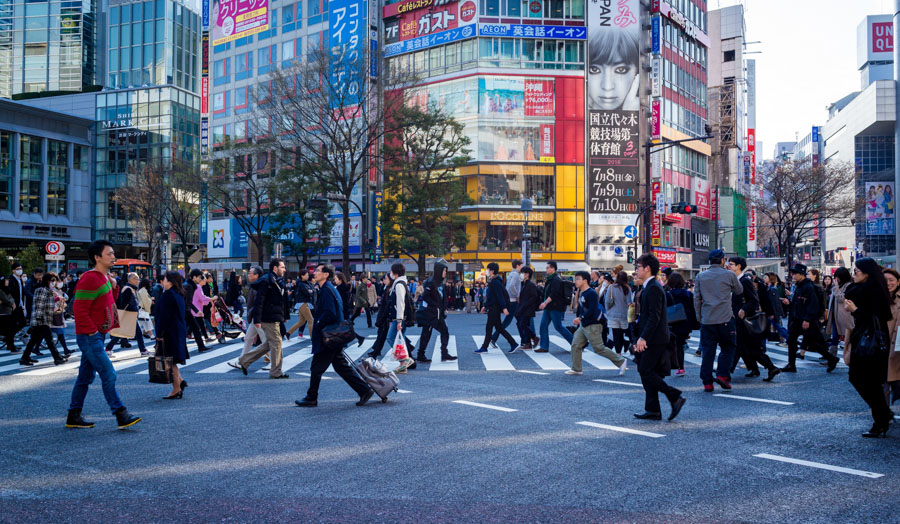 This has been the hottest photo spot in the past few years, and when you go there you'll see many tourists waiting for the best moment for a shoot at the corner of crossing. This is one of the world's busiest crossings and is passed by about a half million people daily. The view of pedestrians suddenly flooding the crossing when the traffic lights turn green is simply stunning.
Not only that, but Shibuya is known as Tokyo's most trendy district and its home to Japanese young culture. Numbers of large shopping malls, small boutiques, discount stores, bars, clubs, cafes and restaurants are located here where you can definitely find some delicious sushi dishes.
Namba Yasaka Shrine (Lions Head)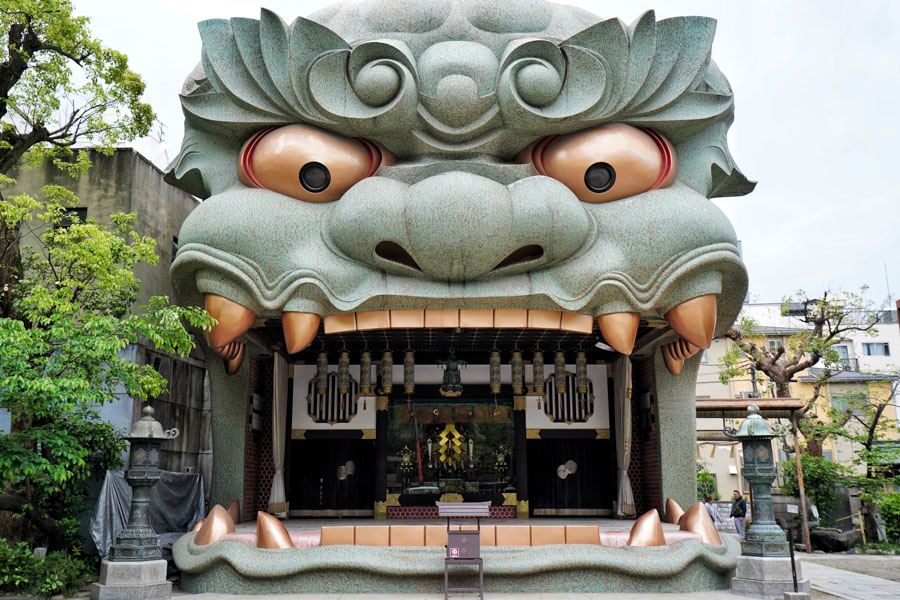 While the Namba area is known for many things; eating, drinking, shopping and karaoke to name a few – shrines and temples aren't exactly at the top of the list. However, explore just a bit beyond the noise and neon and you'll discover something that's dazzling in an altogether different way. Here, hidden away is the shrine and home of the Namba's guardian deity.
The lion's head stage has a delightfully retro feel, and looks like something you might find in Las Vegas or a theme park. It stands 12 meters tall and 7 meters deep. It's believed that the huge lion's mouth swallows evil spirits and thus brings good luck, especially for those looking to do well in school and business. Because of this many people visit the shrine during exam time or the start and end of the financial year. So why not stop by, stare in awe and possibly get a bit of good luck too?