DALATS DELIGHT
One Vietnams delightful treasures, Dalat is a peaceful and gentle city that is far away from the hustle and bustle of other cities. It is most notably known for its thousands of vibrant colourful flowers, fruits and vegetables which really add to the tranquility of local life here.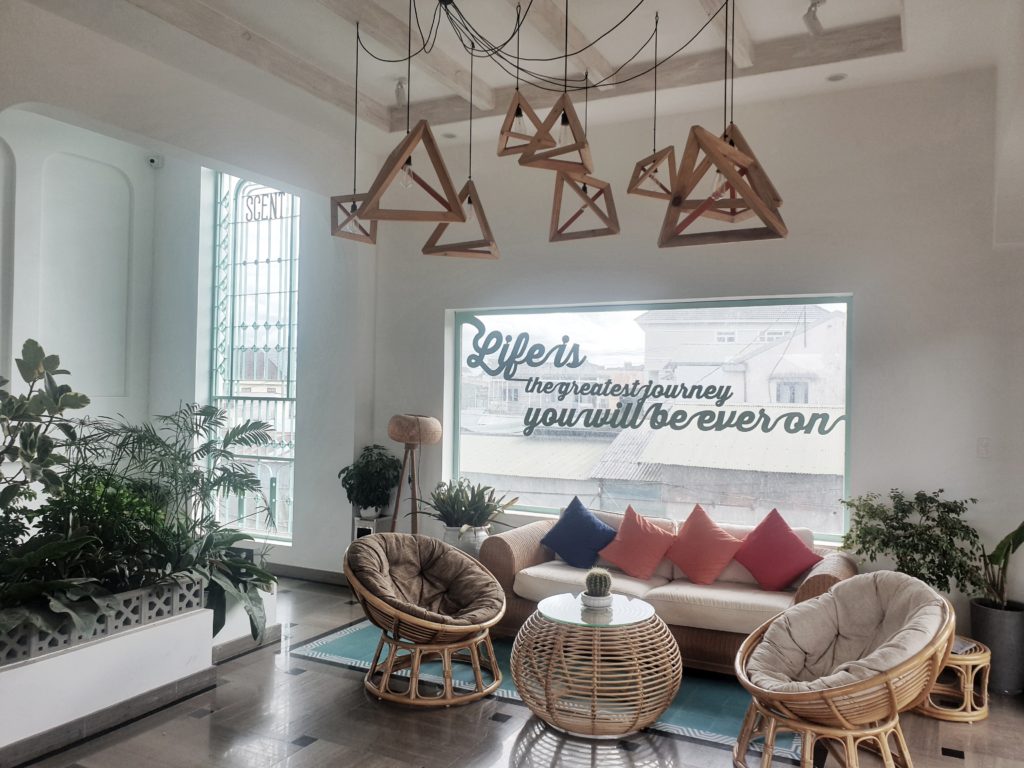 The Scent Boutique is certainly no exception when it comes to a relaxing stay where there will be times you will want to just pick up your favourite book and get lost for a few hours while occasionally watching the world go by outside. There are also BBQ facilities should you wish to whip up something delicious.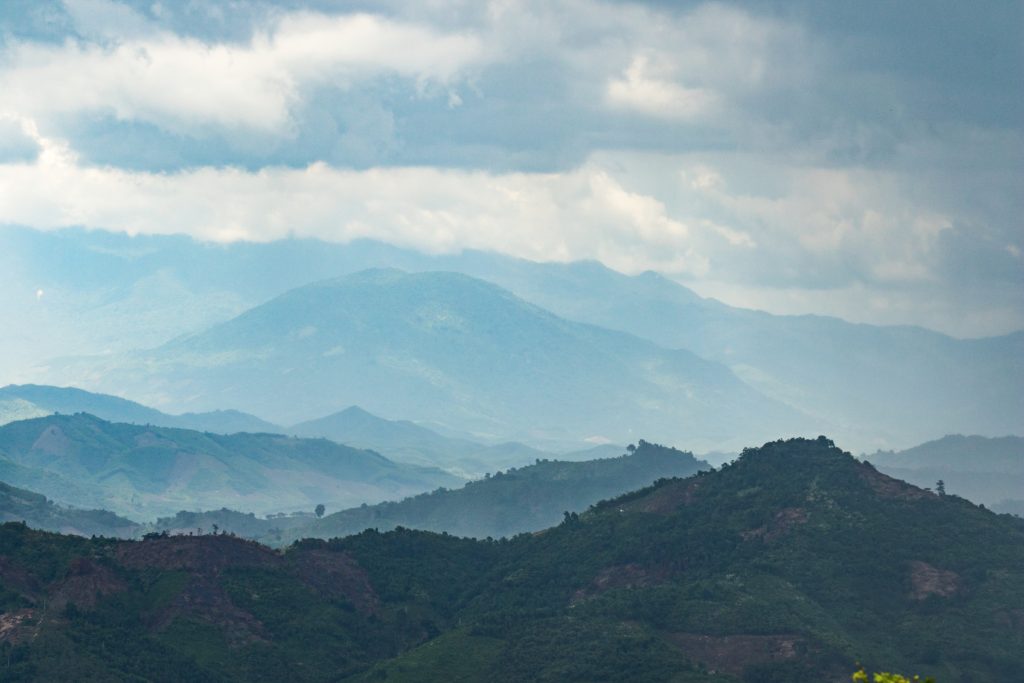 If you find yourself in Dalat, Vietnam then I would highly recommend booking a few nights stay here at The Scent Boutique.

Highlights
Peace & tranquility for your whole stay
Close location to Dalat Flower Gardens
Super friendly and welcoming staff
Quirky decor and warm vibes
BBQ making facilities
Deluxe Double Room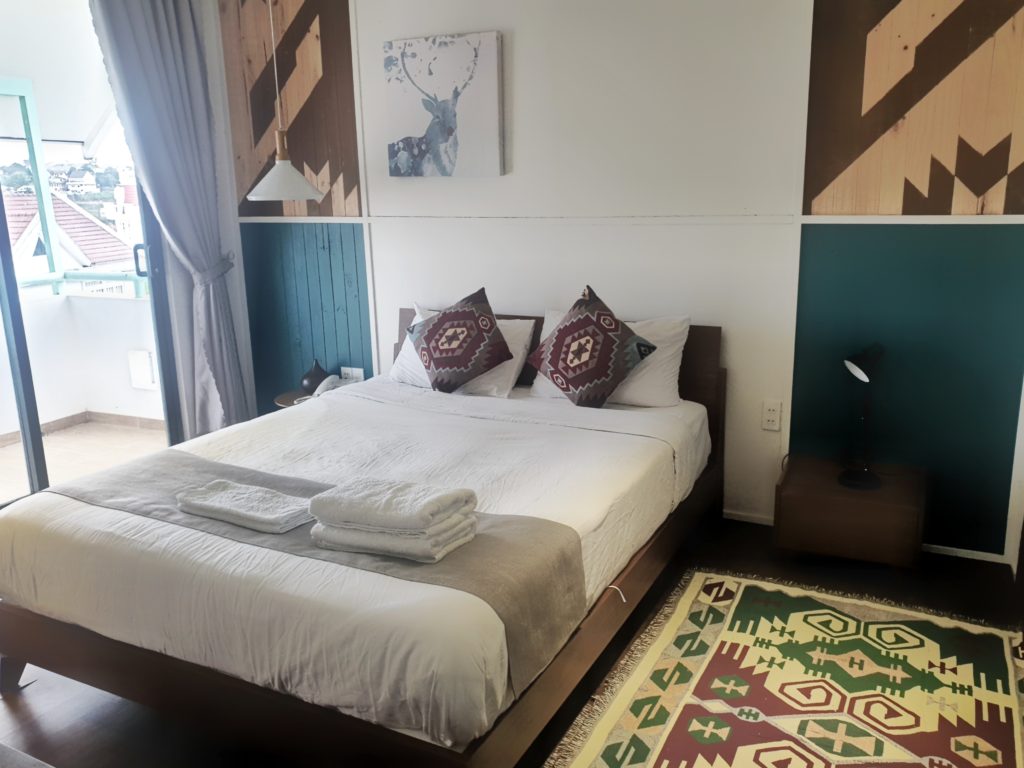 During our stay at The Scent Boutique we opted to stay a few nights in the Deluxe Double Room which honestly looked absolutely incredible from the word go as it was quirky, modern, and with fantastic Vietnamese touches to complete the atmosphere.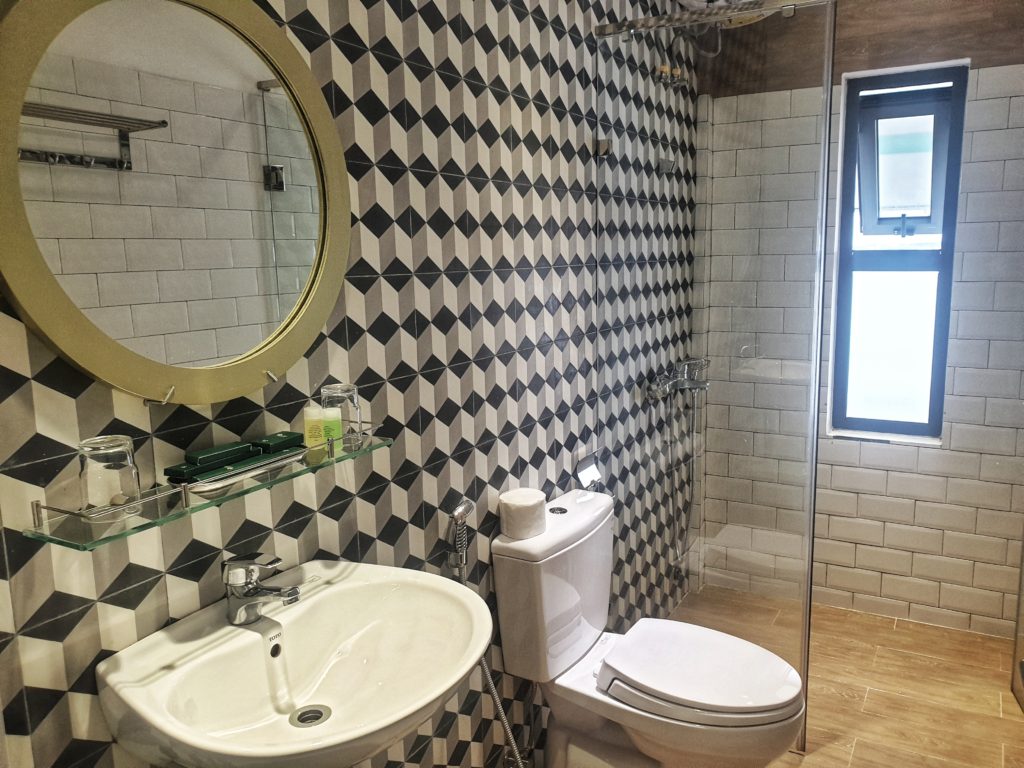 Furnished with a large double sized bed, big fluffy pillows, clean linens, soft towels, bed side tables, en-suite bathroom, chairs, a brilliant view overlooking Dalat, plenty of power points and splashes of greenery. The aesthetics of the room were on point and it made for a very welcomed nights rest.
What you get

The room comes equipped with free toiletries, strong Wi-Fi, fan, minibar, hairdryer, safety deposit box, bluetooth speakers, slippers, writing desk, flatscreen TV and cable channels.
Activities
Walk the Datanla Waterfalls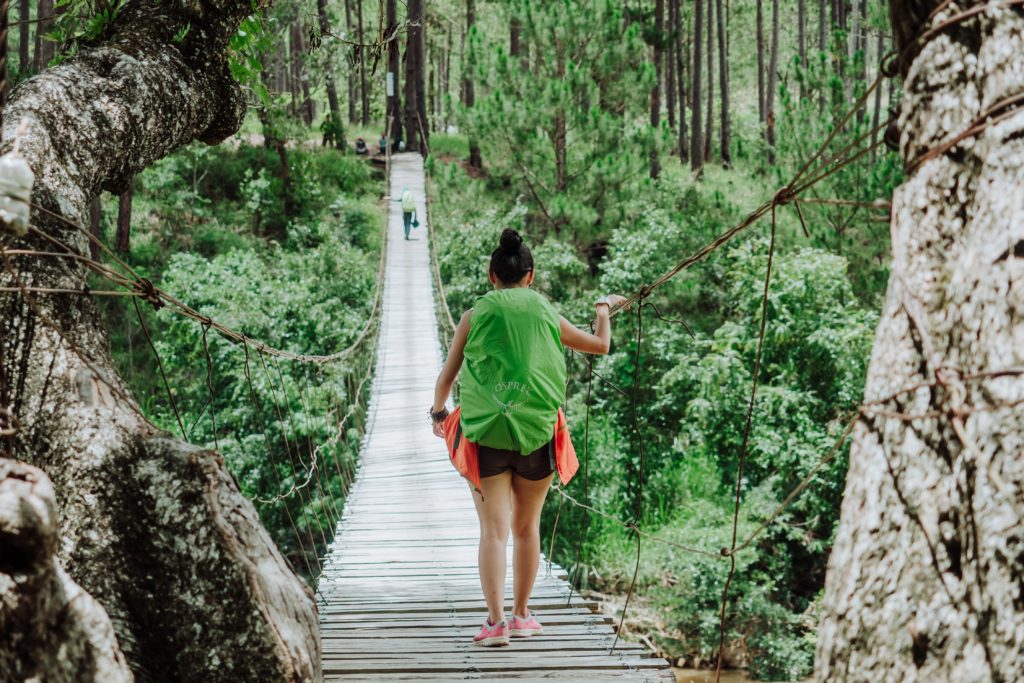 This is one of the most famous set of falls in Da Lat and you can easily reach this gushing cataract from the centre of town. As well as trekking to the falls, you can even enjoy a series of adrenalin filled rides here such as a small roller coaster which will take you from the summit of the falls down to the limpid pools below.
If that sounds a little bit much, then you can simply walk along the trails next to the waterfall and enjoy the cool mist and limpid pools at the base.
Admire the Lake of Sighs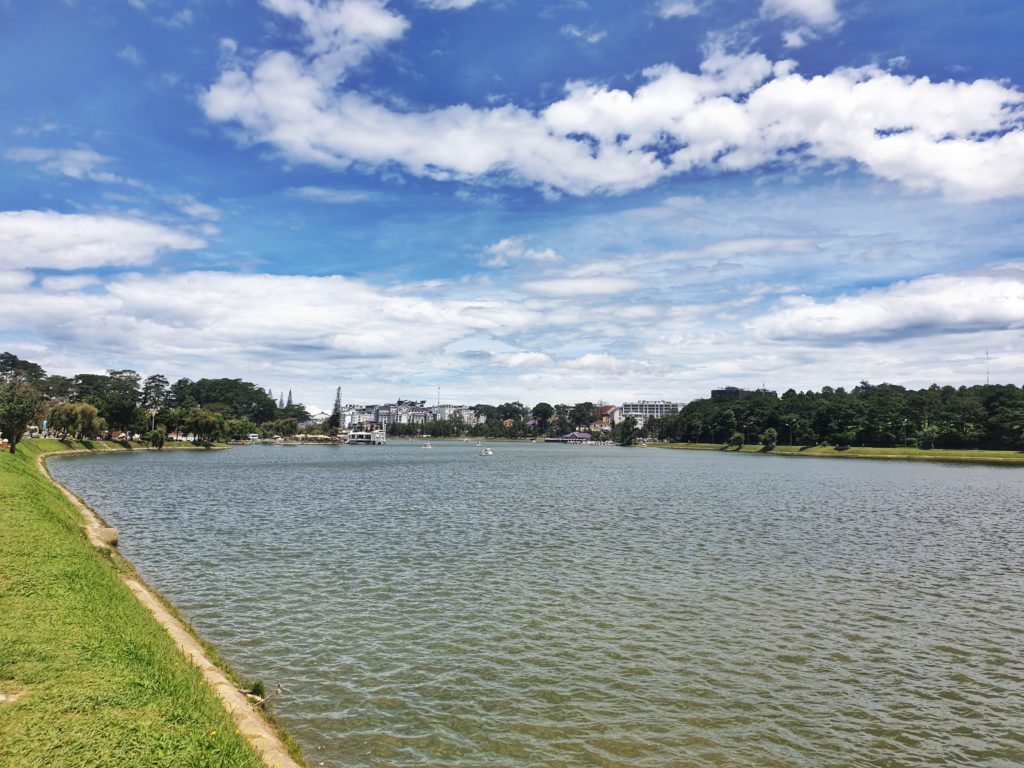 The Lake of Sighs is steeped in local legend in Da Lat as it is actually the place where several star-crossed lovers met but were unable to be together. The legend is indeed a little sad, but the lake itself is beautiful and is actually paradoxically very popular with local couples.

Nowadays you can rent a paddle boat and go out on the water which allows you to take in all the sights in Da Lat from a different vantage point. As if that wasn't romantic enough, you can also take a dreamy horse and carriage ride around the edges of the lake.
Visit Dalat Flower Gardens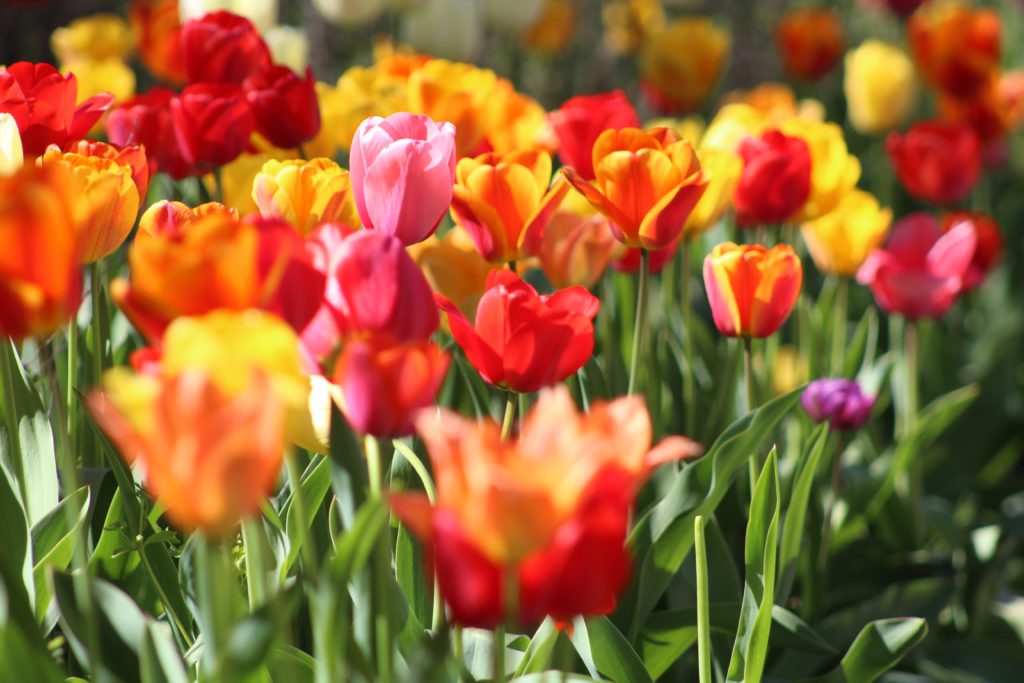 Da Lat has made a name for itself in Vietnam thanks to its pretty scenery and the flowers here are no exception. If you want to witness these firsthand then head to the Dalat Flower Gardens which stretch for some 7,000 square meters and have more than 300 kinds of flowers on display.
One of the best things about the gardens is that the flowers all bloom at different times of the year so whenever you choose to visit, you are guaranteed to see something of interest.
Admire the Crazy House
One of the quirkiest attractions in Da Lat is known by its nickname Crazy House although its real name is the Hang Nga Guest House and Art Gallery. The reason for its name is that the house is built to resemble a tree and was designed in 1990 by Dang Viet Nga who is a famous Vietnamese architect.
There are around a dozen rooms here which are all designed with a different theme in mind and you will find tunnels and ladders here as well as statues of bears, tigers and kangaroos. If you don't fancy staying here then it is still worth checking out from the outside, just to see a different side of Vietnamese architecture in Da Lat.
Enjoy Linh Phuoc Pagoda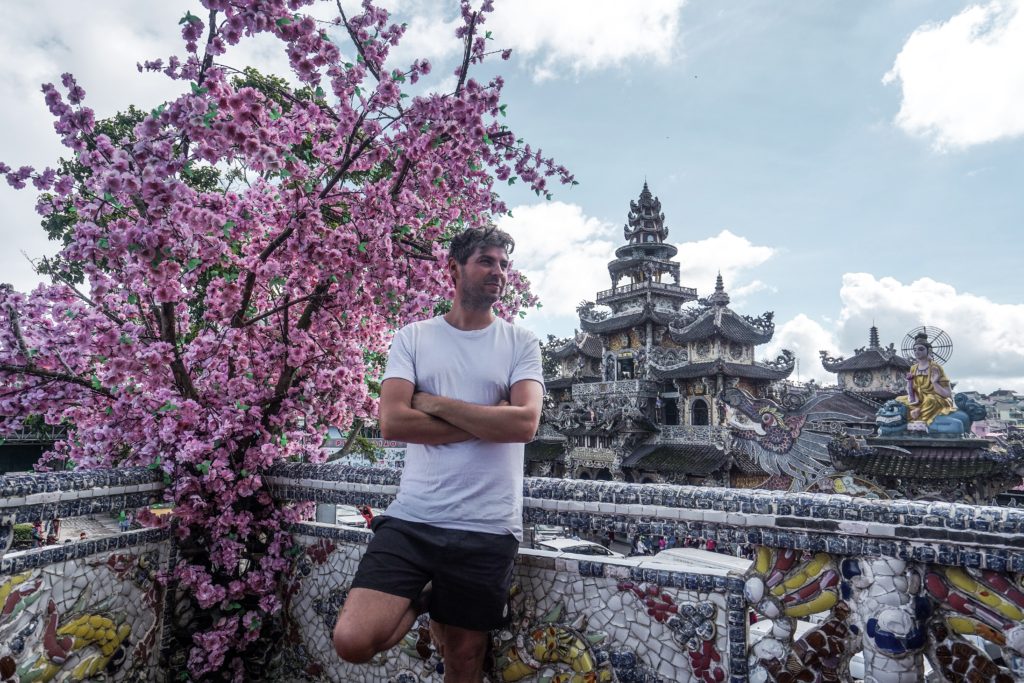 Linh Phuoc Pagoda is one of the most famous temples in the country, in part thanks to its bell tower which stands at a height of 37 meters. This makes it the tallest bell tower of its kind in all of Vietnam and there is also a colorful central hall here which has a series of murals that tell the story of the life of Buddha.
If you want to learn more about the history of Buddhism then this is a great spot to visit and the pagoda is also set in the middle of a series of lush grounds and lakes.
100 Roofs Cafe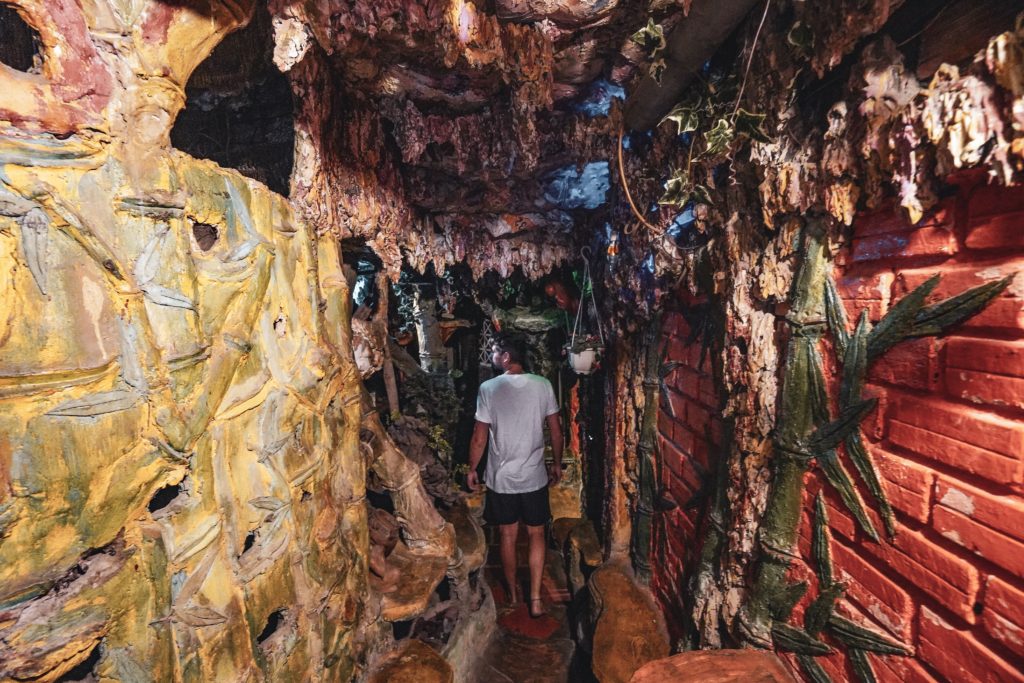 This fantastic cafe/bar is from the same designer and creator of the Crazy House using unique and quirky influences to create a maze that has several floors, hidden rooms, nook, crannies and the ability to get you easily lost. It's so much fun and well worth checking out for a few hours.
Dalat Cathedral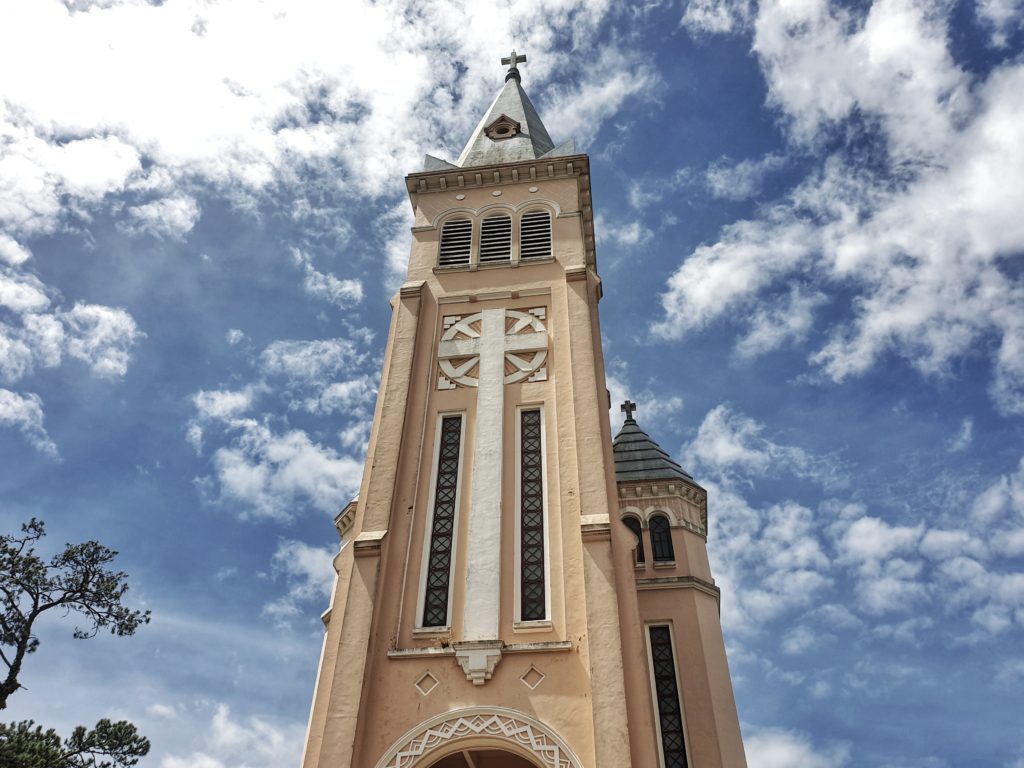 If you want to get a look at some of the local architecture in Da Lat then head for the Da Lat Cathedral which was built in 1931 and completed in 1942 and would have been the place of worship for the French colonialists on the days of old.
The building is topped with a pretty spire and weathervane in the shape of a cockerel although you may have to stick to admiring it from the outside as it is closed except for services at the weekends.
Dalat Night Market
Dalat Market is a great place to visit if you want to see a more traditional side of the city. Here you will find some 1,000 shops which are located across several buildings and it appears as if there is nothing they don't sell here.
You will find stalls piled high with colourful fresh produce, or there is also a rather gruesome fresh meat section. As if that wasn't enough, you can also find pretty flower shops as well as other stalls that sell bottles of the local wine. This is also a good spot to pick up some local handicrafts like textiles and other souvenirs.
Dalat Train Station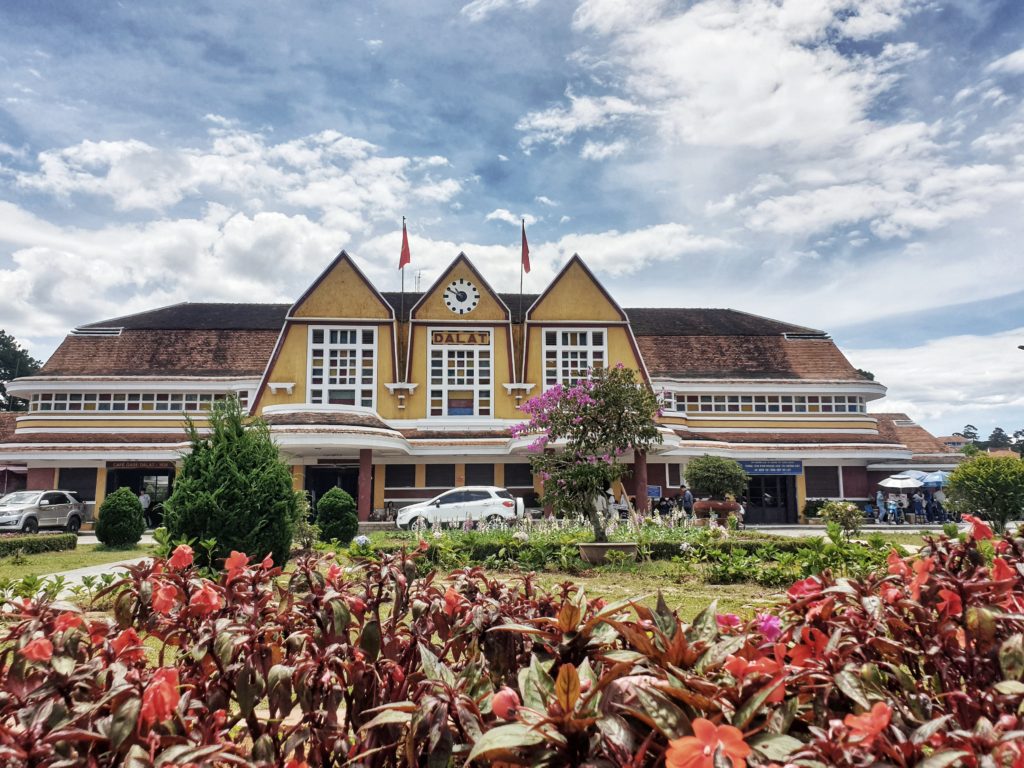 Da Lat Train Station was built in 1943 and although it is small, it offers you a great glimpse of how people would have traveled in the days of old. The traditional ticket windows are still here and there is also a delightful steam train on show.
You can take the train, which is a wood burning locomotive, for around 5 kilometers up a mountain pass which ends in the idyllic village of Trai Mar. One thing to note however is that you need four passengers in order for the train to run so you may have to hang around if no one else shows up.
The Train Cafe
If you are an avid trainspotter then you can't miss this glorious and quirky cafe in Da Lat. The cafe is set up in a railway carriage which dates from the French colonial period and you can order food and drinks and enjoy the pictures of famous trains from all over the world which adorn the walls.
Handily, the Dalat Train Cafe is located in the Dalat Train Station so you can spend a day checking out all things locomotive in the city.
How to get there
Address: 222 Mai Anh Đào, Phường 8, Thành phố Đà Lạt, Lâm Đồng,
Phone: +84 263 6283 838
Prices
The prices will vary depending on what time of year you stay – to check out the pricing click here.
Extras
Airport transfers can be arranged with the boutique
Wi-Fi in public areas
Luggage storage
24-front desk and reception
Wake up services
Summary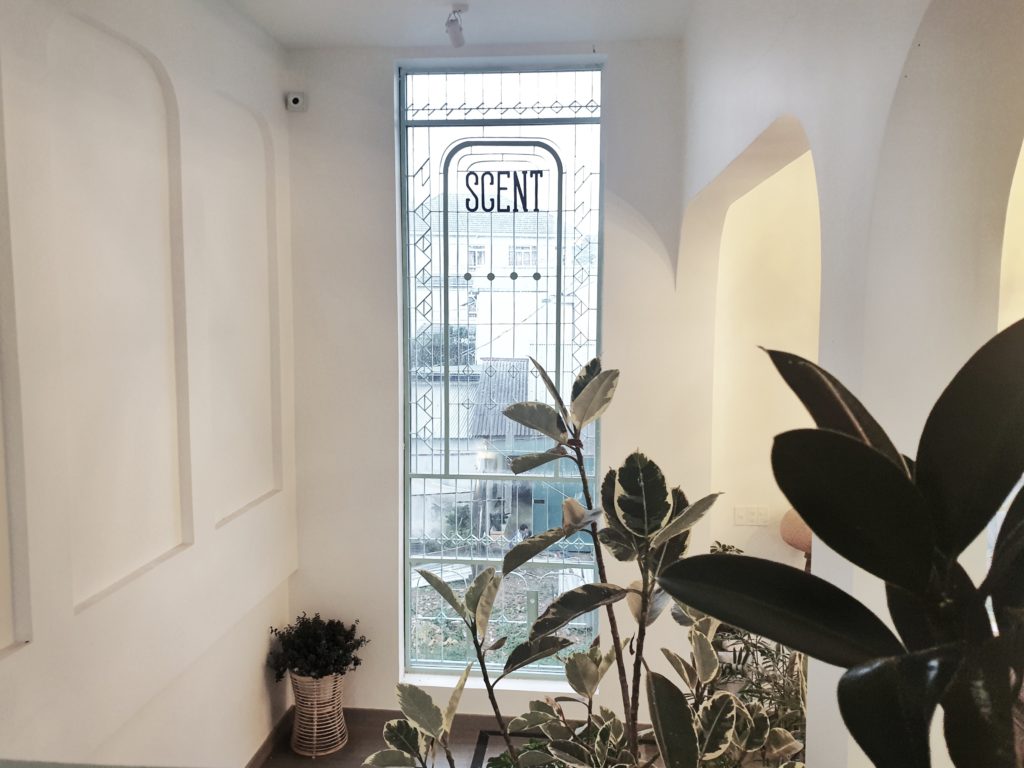 This lovely boutique hotel is absolutely beautiful, peaceful, and the perfect place to stay and relax while in Dalat. I am so glad that we chose to stay here for a few nights – its the perfect Vietnamese experience!

The room was fantastic, we had a super comfortable nights sleep and really enjoyed watching the surrounding tropical palm trees from our bed and terrace. The Crazy House and 100 Roofs Cafe were my favourite attractions as it was only a short distance away from the hotel. The staff were also so friendly, they can honestly not do enough for you to make your stay that little bit more comfortable than what it already is.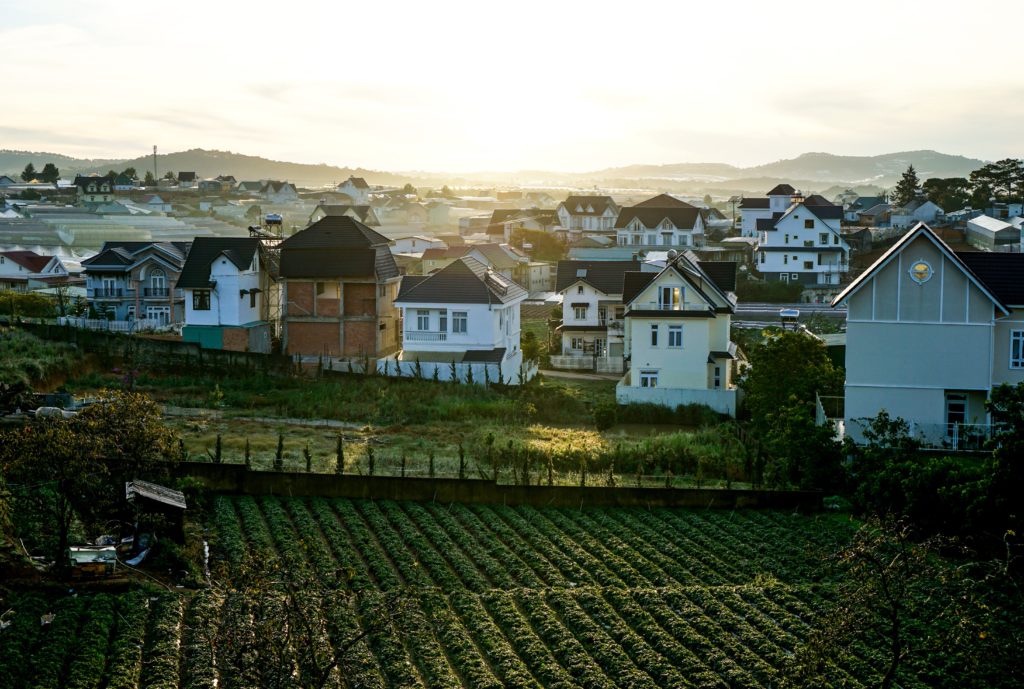 You will want to spend longer
The hotel is in a great location and when you throw in the close proximity to the town, lakes, waterfalls and all of the other attractions you are onto a winner!
If you are in Dalat, Vietnam and you want to have a unique Vietnamese boutique experience, I would highly recommend The Scent Boutique.
And click here to view their Facebook and Instagram.
***Thank you to The Scent Boutique for kindly sponsoring this post. All opinions are 100% honest & completely my own.