HANOI'S PERFECT ACCOMODATION
Located right in the centre of Hanoi, Vietnam, Nexy Hostel is considered one of the best places for those who want to explore the local city, temples, lakes, water puppet shows and the famous train market. An idyllic adventure paradise, Hanoi offers a diverse range of cultural, modern sights and plenty of shopping. Nexy is a comfortable retreat offering a home away from home for guests.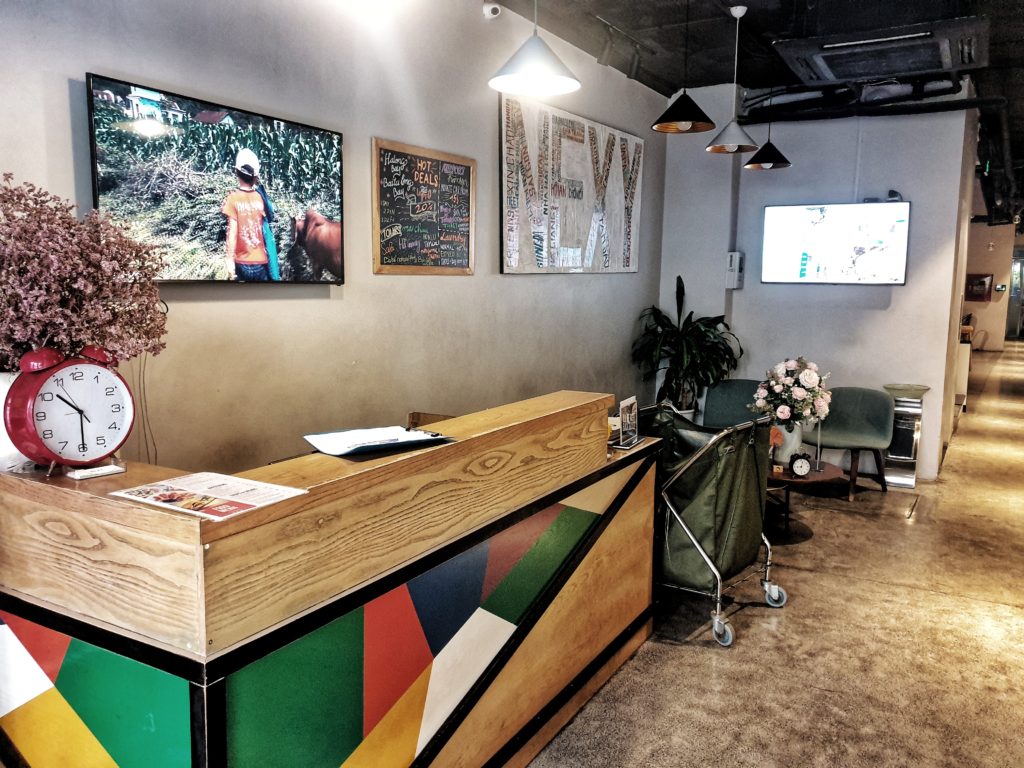 Just 15 mins drive away from the famous train market, this is perfect for those who like to be surrounded and immersed in some intense Vietnamese cultural and history. The dorms are modern, spacious and you are surrounded by stunning views of the hustling city. Not to mention the games room, library, rooftop chill out area and bar.
If you find yourself in Hanoi, Vietnam then I would highly recommend booking a few nights stay at Nexy Hostel.
Highlights
Fantastic central location to the lake and local attractions
Very friendly and welcoming staff
Lovely accomodation & comfortable rooms
Refreshing rooftop chill out area
Incredible views surrounding the property
8 Bed Mixed Dorm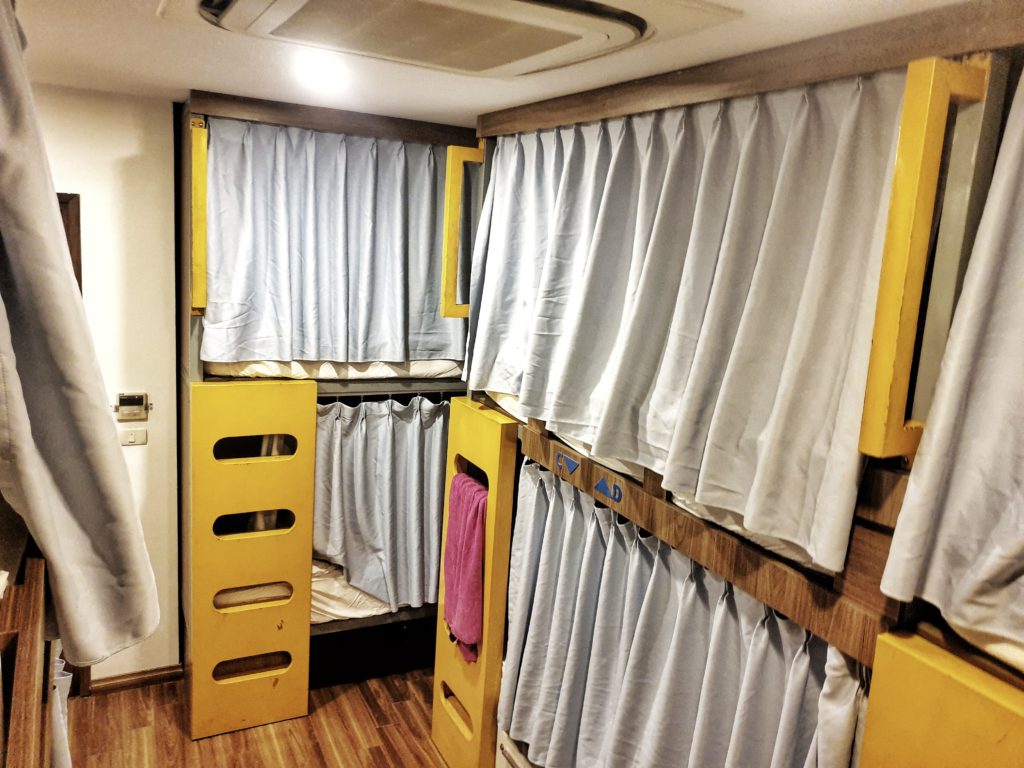 During our stay at Nexy Hostel we opted to stay in the 8 Bed Mixed Dorm which was perfect for our needs and provided a very comfortable night's sleep. With aesthetically pleasing decor, spacious and comfortable furniture we almost didn't want to leave to explore the city.
This room is perfect for couples, solo travellers or business travellers with plenty of space for you to move around and relax in.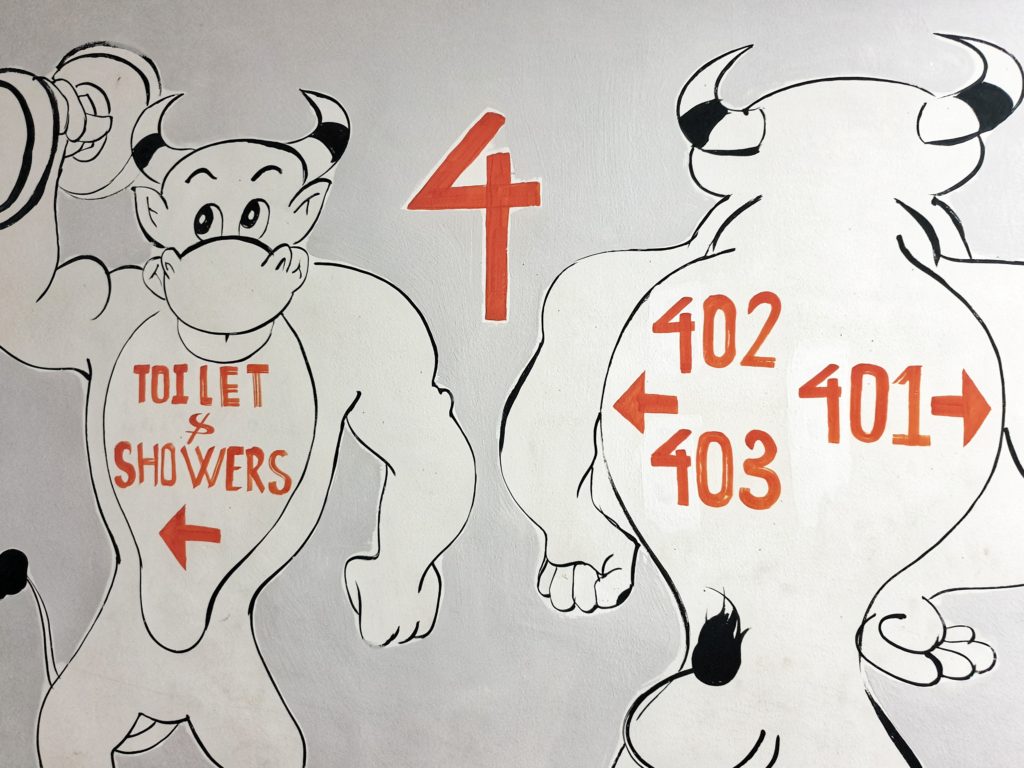 Furnished with 8 single bed bunks the room is laid out spaciously with comfort in mind. There are shared bathrooms outside of the dorm, a table and chair, air-conditioning, plenty of power points and a lockable cupboard for all your luggage and clothing. Each bunk has its own curtain for privacy, power points, lamp, comfortable duvet, fluffy pillow and hooks to hang jackets up.
What you get
The room comes equipped with free toiletries, strong Wi-Fi, air-conditioning, fluffy pillows, table & chairs, clean towels, soft linens and plenty of space for up to four people to relax in.

To view all their other rooms click here.
Activities
The Cafe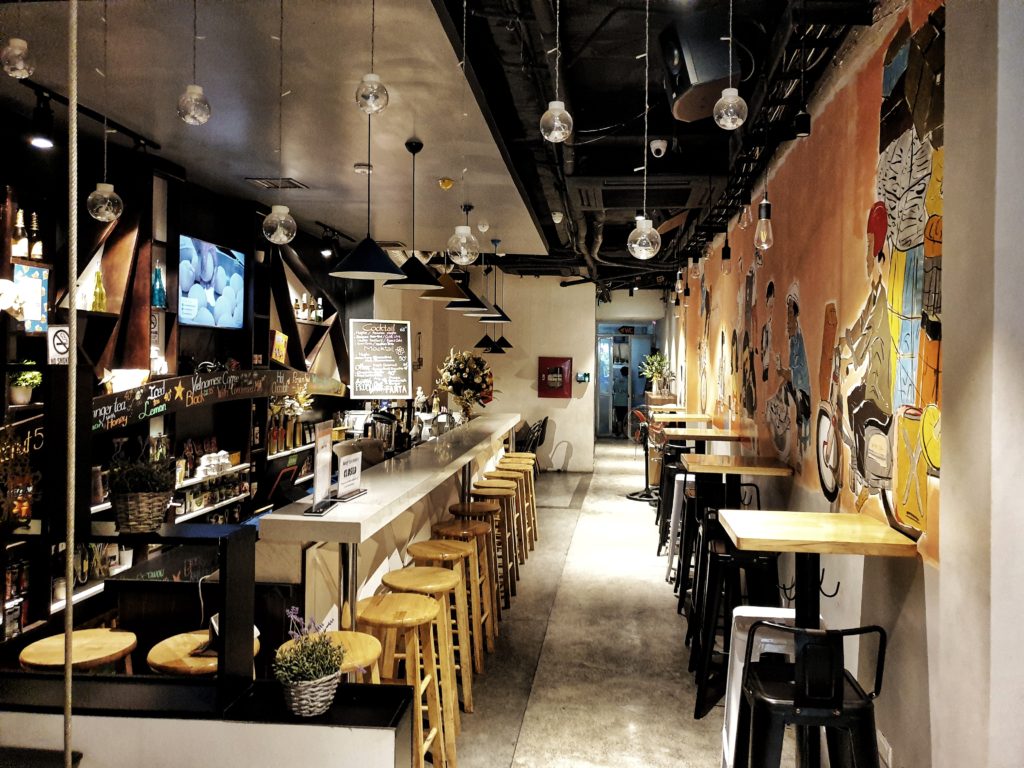 Looking to meet fellow travellers, feeling peckish or just need space to unwind? Head to the Cafe & Bar which is located on the ground floor. With a design emphasis on blending local Vietnamese art with contemporary design, you'll find this to be the perfect spot for something to play some pool, have a beer or just chill out and have a chat.
The Rooftop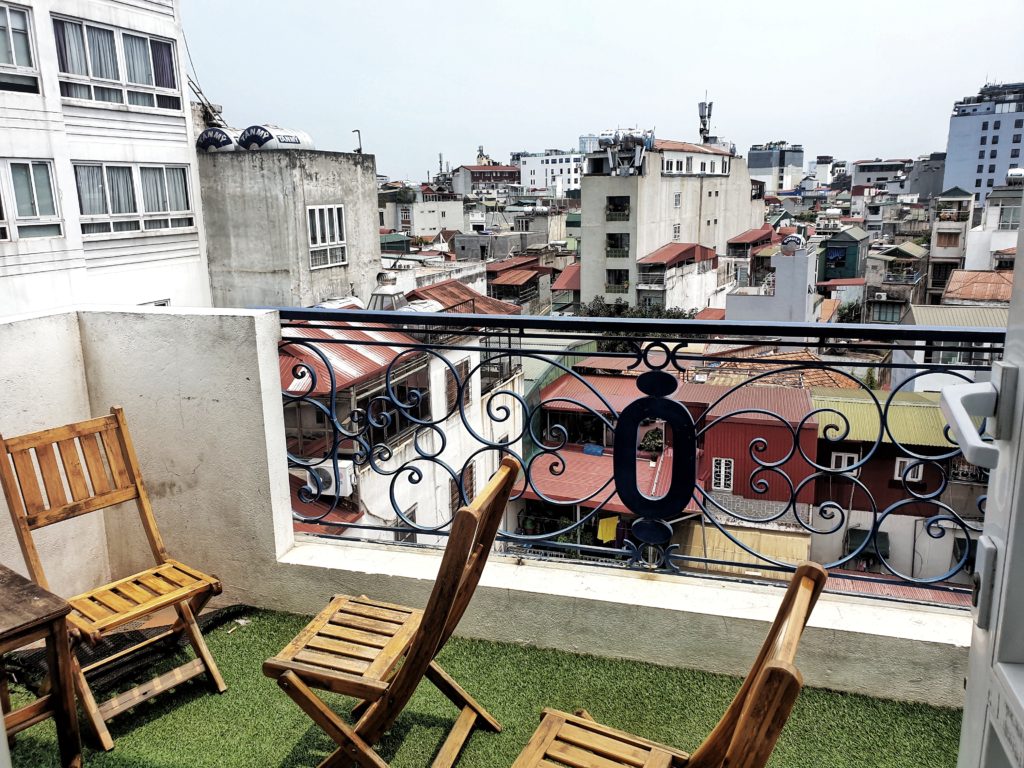 Swap stories and soak in the sunlight or moonlight against a stellar rooftop view of the Hanoi Old Quarter and Hoan Kiem Lake. This is a superb place to hang out and chill with a good book, drink and have a laugh with some friends or new people you have only just met.
The TV Room
Want a quiet night in? Relax in the TV room and watch your favourite movie or chill out with friends on comfy sofas. Its a colourful place to hang out with plenty of cushions, relaxed vibes and maybe a cup of tea.
The Library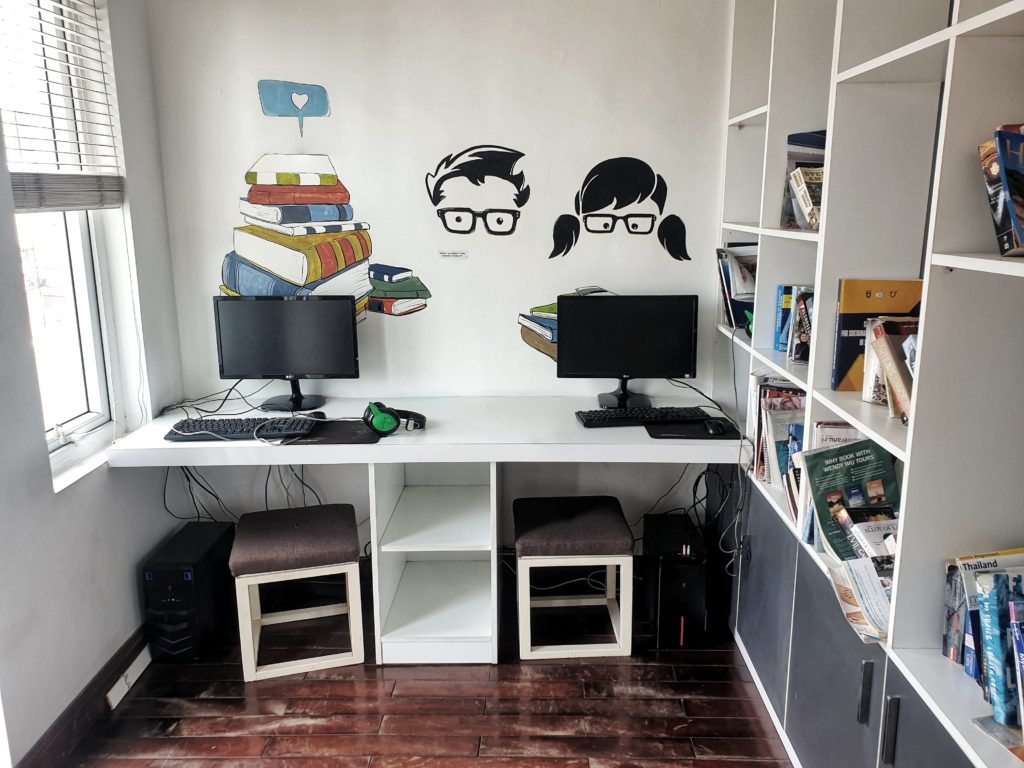 Put your feet up during your downtime as they have got a pretty kick-ass collection of books and magazines to sink your teeth into and kill some time. Not to mention they have free computers to use as well.
The Train Market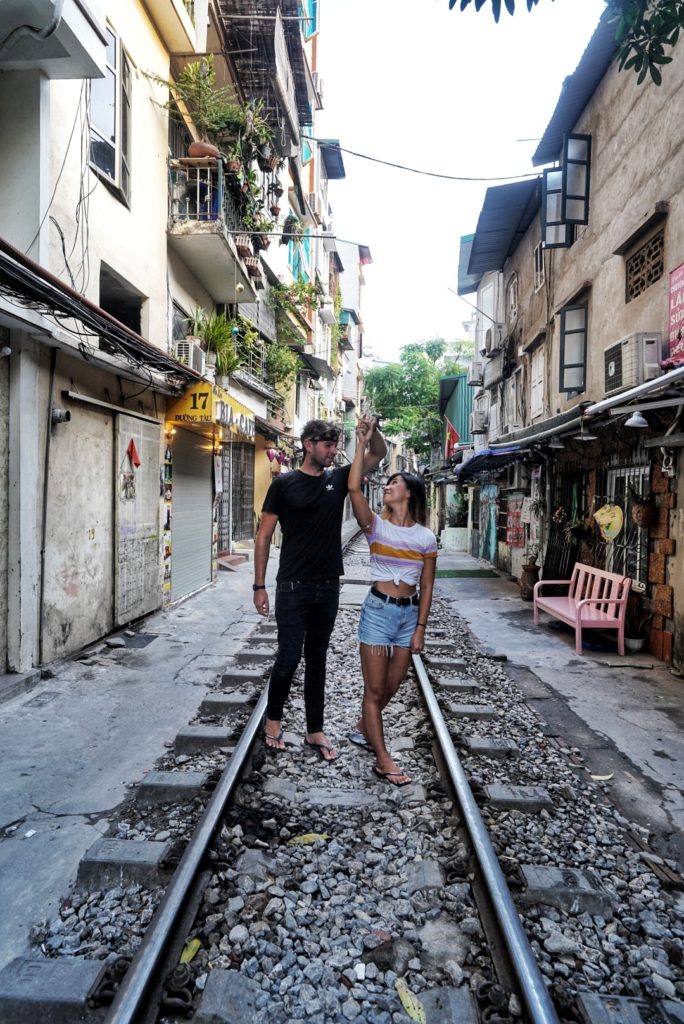 One of the main attractions that Hanoi is now famously known for are the train lines that run through the residential areas of the city and tourists have flocked to watch trains slowly pass by and the locals quickly moving their market goods off the tracks. It's so popular now that cafes and restaurants have sprung up along the tracks where you can buy a beer and watch it all happen from the comfort of a chair.
Visit the Ngoc Son Pagoda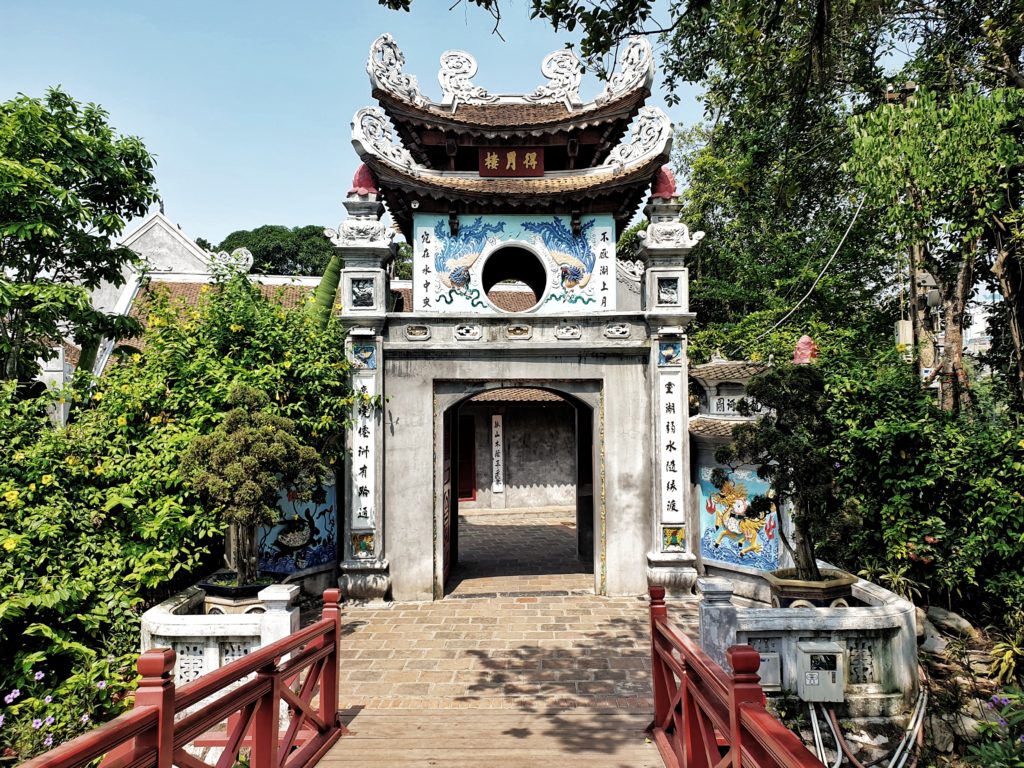 If the lake itself isn't enough to peak your interest, then make sure to visit the Ngoc Son Temple, a pagoda surrounded by the Hoan Kiem lake. The island on which the pagoda is built is known as Jade Island and is accessible by the famous Rising Sun Bridge. Bridge is built out of wood, colored red in a classical Vietnamese fashion.
The pagoda and lake are probably the most famous places in Hanoi. It's one of those places where you just come to lay down, relax and enjoy the blissful quiet.
Check out the Old Quarter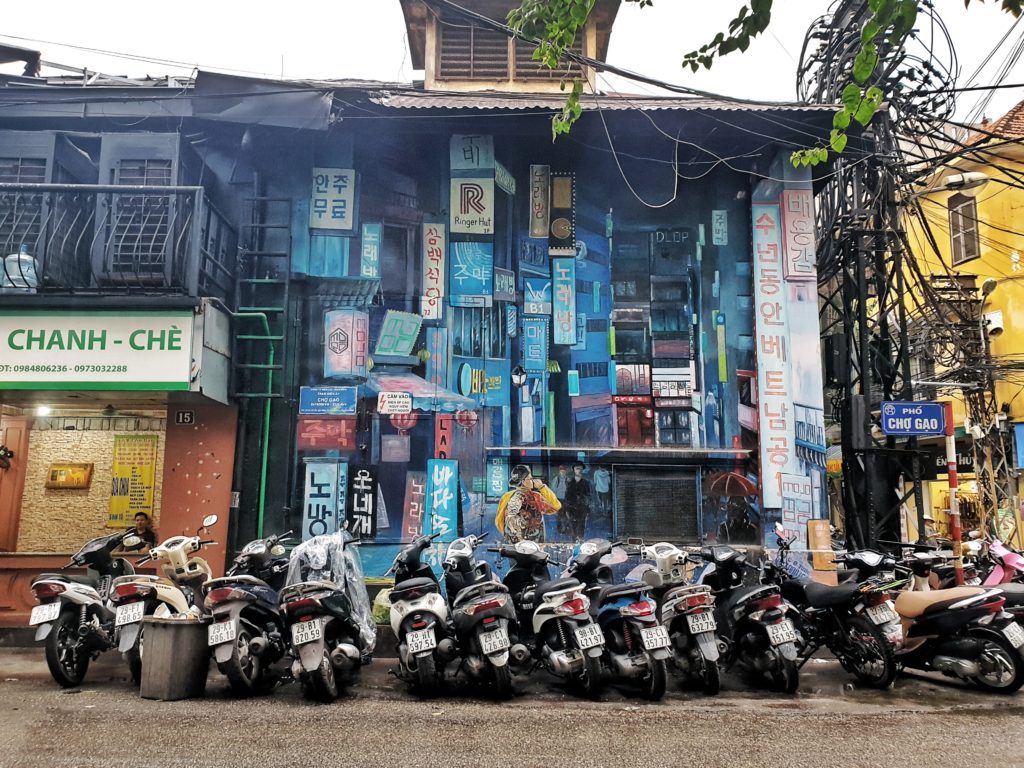 The Old Quarters are one of the two most well-known districts in Hanoi (the other being the Ba Dinh District). The Old Quarters is a business center and also a very prominent spot among tourists. Expect to see lots of cafes, restaurants, boutiques, art galleries and bars even in this historical area.
How to get there
Address: 12 To Tich Street, Hoan Kiem District, Hanoi, Vietnam
Phone: +842473006399
Email: [email protected]
They are located around 45 minutes to 1 hour from Noi Bai International Airport and they can arrange an airport transfer for you for $18 USD for a 4 seater car and $23 USD for a 7 seater car.
Vietnam Airlines runs a shuttle bus service from Noi Bai Airport to the Hanoi Old Quarter, costing roughly USD2. This service is easily available from outside the Arrivals terminal and drops you off in the Old Quarter at 1 Quang Trung Street. We are located 15 mins by foot or 5 mins by taxi from there.
Alternatively book a Grab taxi via the app.
Prices
The prices will vary depending on what time of year you stay – to check out the pricing click here.
We stayed in August 2019 and for the 8 Bed Mix Dorm it would cost 190,000 VND (£7) per night.
Extras
Free Wi-Fi in all areas of the hostel
Laundry service is provided for a fee
Tours can be arranged at reception
24 hour reception
Super friendly staff
Summary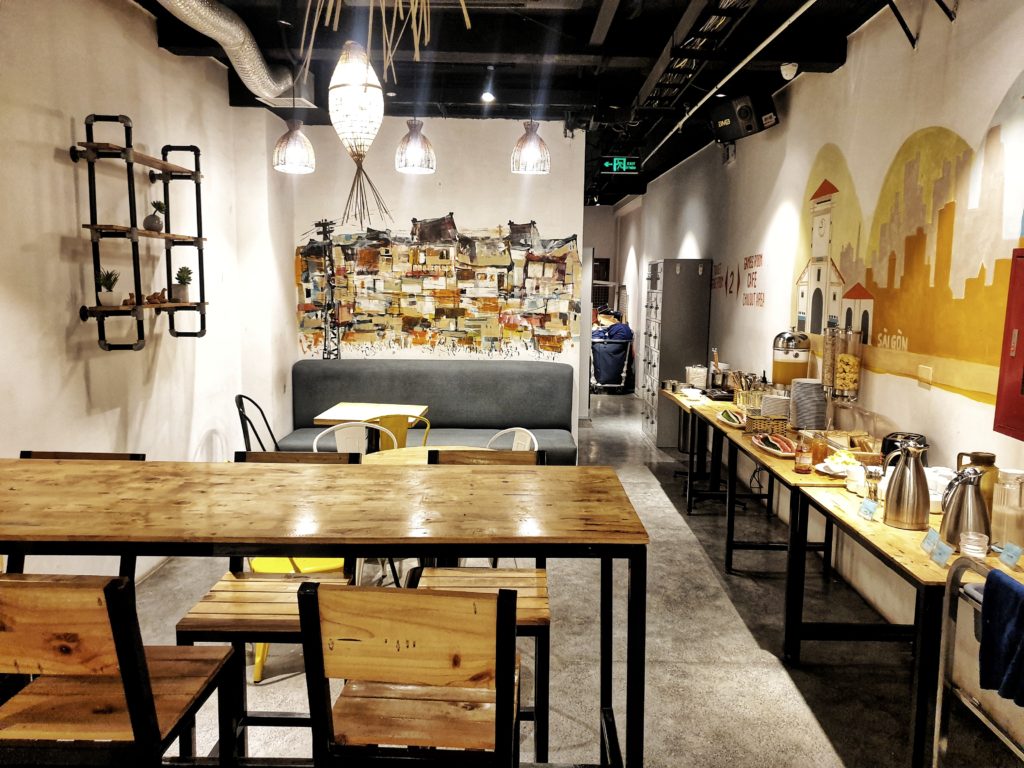 This hostel is absolutely quirky, modern, and the perfect place to stay while in Hanoi. I am so glad that we chose to stay here for a few nights – it's the most central place in the city!

The dorm was fantastic, we had a super comfortable nights sleep and really enjoyed the unique decor which makes the room really interesting. The location was my favourite feature as it was super central and the staff are so friendly, they can honestly not do enough for you to make your stay that little bit more comfortable than what it already is.
You will want to spend longer
The city is very hectic, but it is full of culture/history and you will find yourself soaking it up the whole time you're there. When you throw in the close proximity to the Lake, train tracks, markets and all of the other attractions you are onto a winner!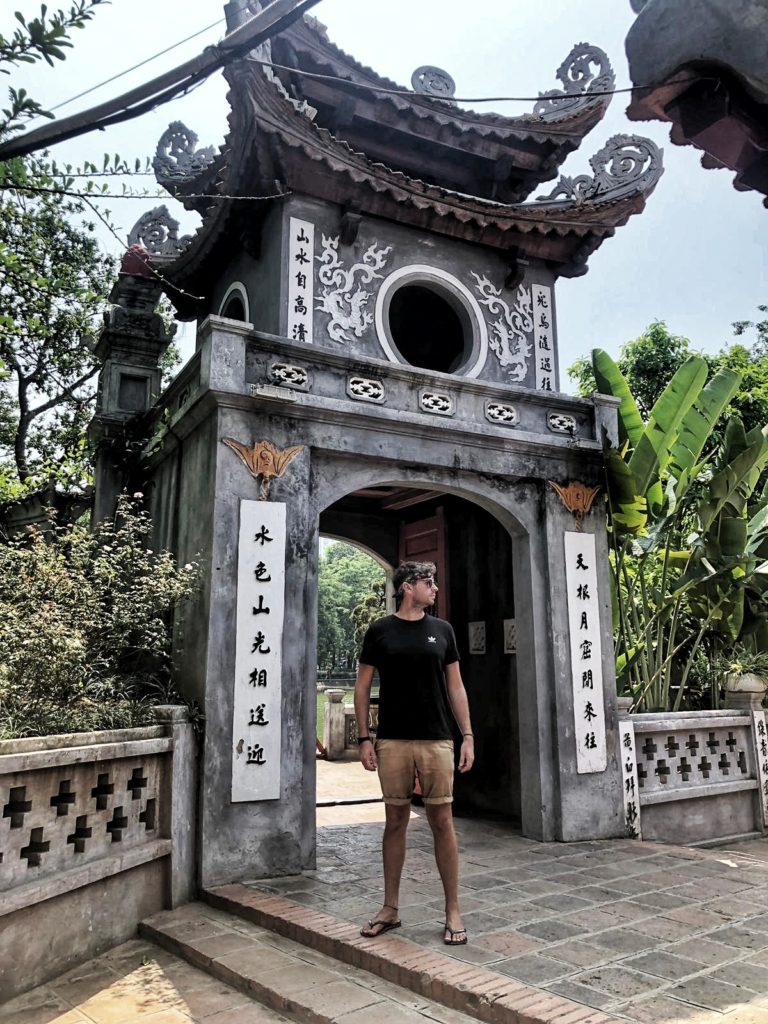 If you are in Hanoi, Vietnam, and you want to have a unique Vietnamese experience, I would highly recommend Nexy Hostel.
***Thank you to Nexy Hostel for kindly sponsoring this post. All opinions are 100% honest & completely my own.