A PLACE IN THE MOUNTAINS
Located in Sapa town center, Beautiful Sapa Boutique hotel is considered one of the ideal resting places for those who want to explore the mountains and the sleepy town nestled amongst nature. It only takes around 5 minutes walk to reach the main parts of town such as the local markets or the beautiful stone church. Not to mention plenty of restaurants, cafes and local food stands to get your fill of western and Vietnamese cuisine.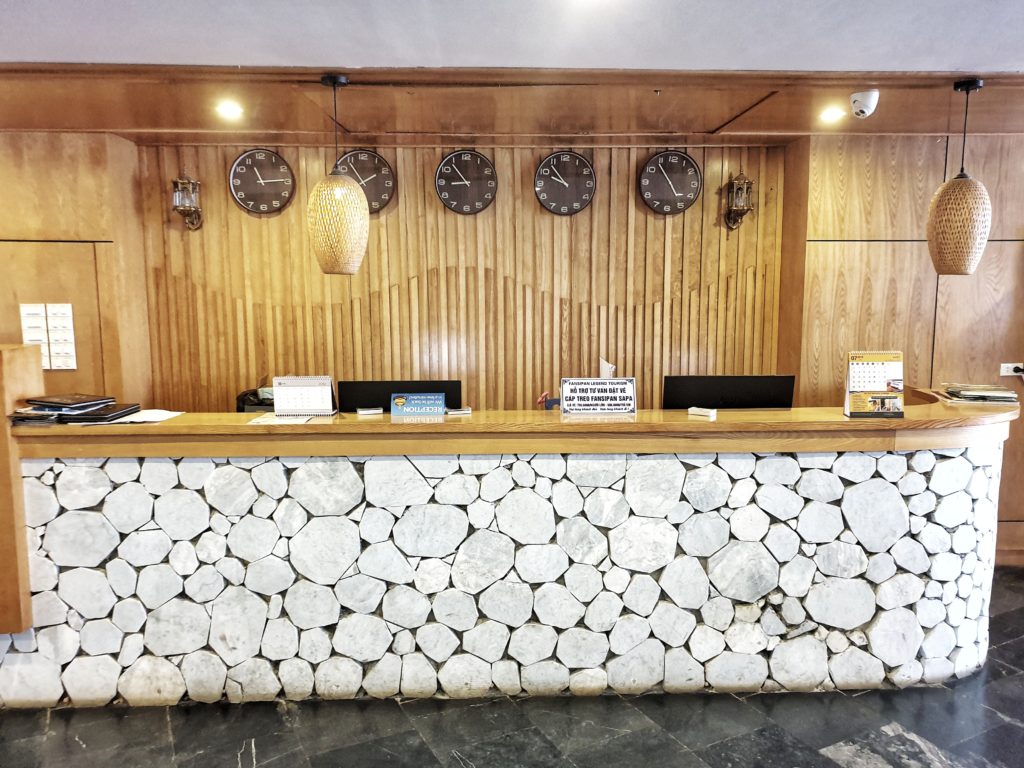 You will find yourself in an atmosphere completely derived from stylish, spacious and unique decor making it extremely comfortable and relaxing. The rooms are brilliant, offering wooden furnishings and amenities, designed with your comfort in mind.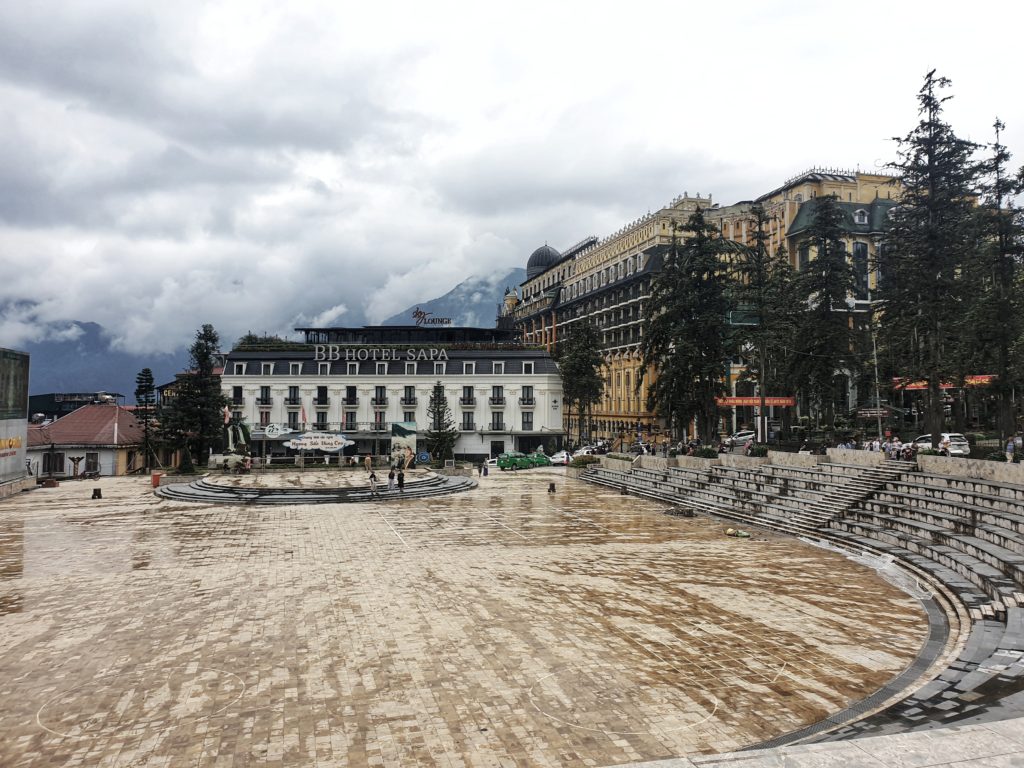 If you find yourself in Sapa, Vietnam then I would highly recommend booking a few nights stay at Beautiful Sapa Boutique Hotel.
Highlights
Central to all attractions and the town centre
Comfortable an relaxing spacious rooms
Extremely friendly and welcoming staff
Incredible views of the mountains
Restaurant on-site and free breakfast
Premier Deluxe Balcony Mountain View Room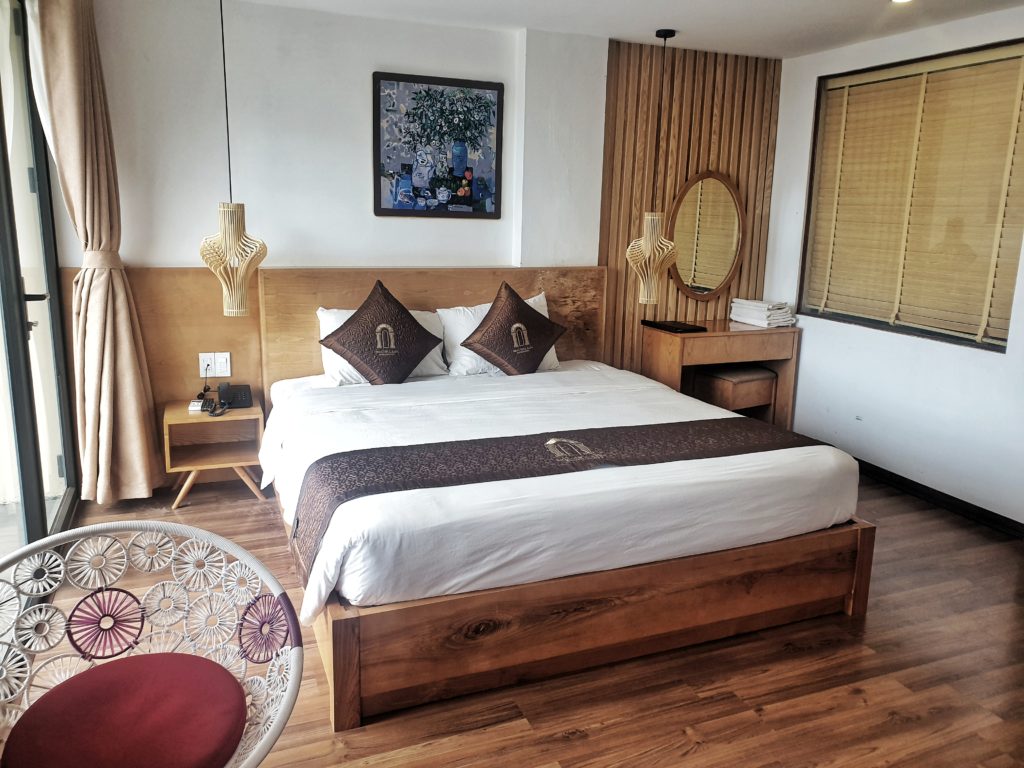 During our stay at the Beautiful Sapa Boutique Hotel we opted to stay in the Premier Deluxe Balcony Mountain View Room which was perfect for our needs and provided a very comfortable nights sleep. With fantastic mountain views, aesthetically pleasing decor, spacious and comfortable furniture we almost didn't want to leave.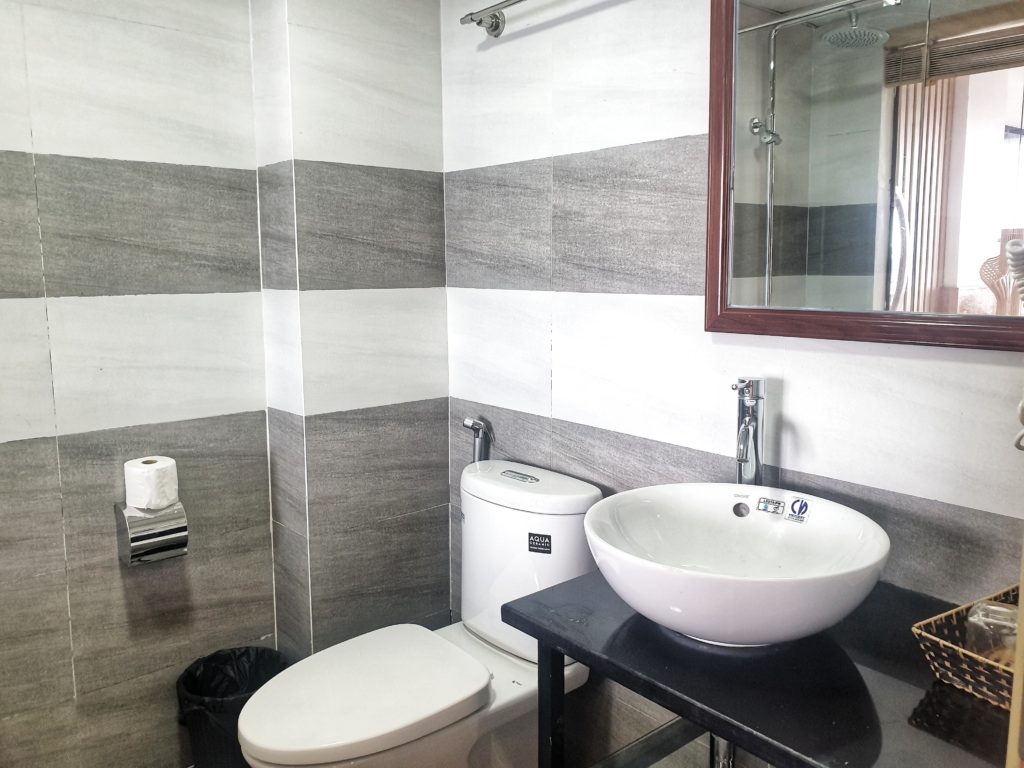 Furnished with natural materials including wooden furniture, the room has large windows and a balcony overlooking the beautiful mountain's which was a brilliant way to wake up in the morning and seeing those views. It comes with a king size bed, private en-suite bathroom, writing desk and wardrobe to store all your luggage and clothing.
What you get
The room comes equipped with free toiletries, large flatscreen TV, strong Wi-Fi, air-conditioning, free bottle water, tea & coffee making facilities, safety deposit box and a mini bar.

To view all their other rooms click here.
Activities
Admire Sapa Church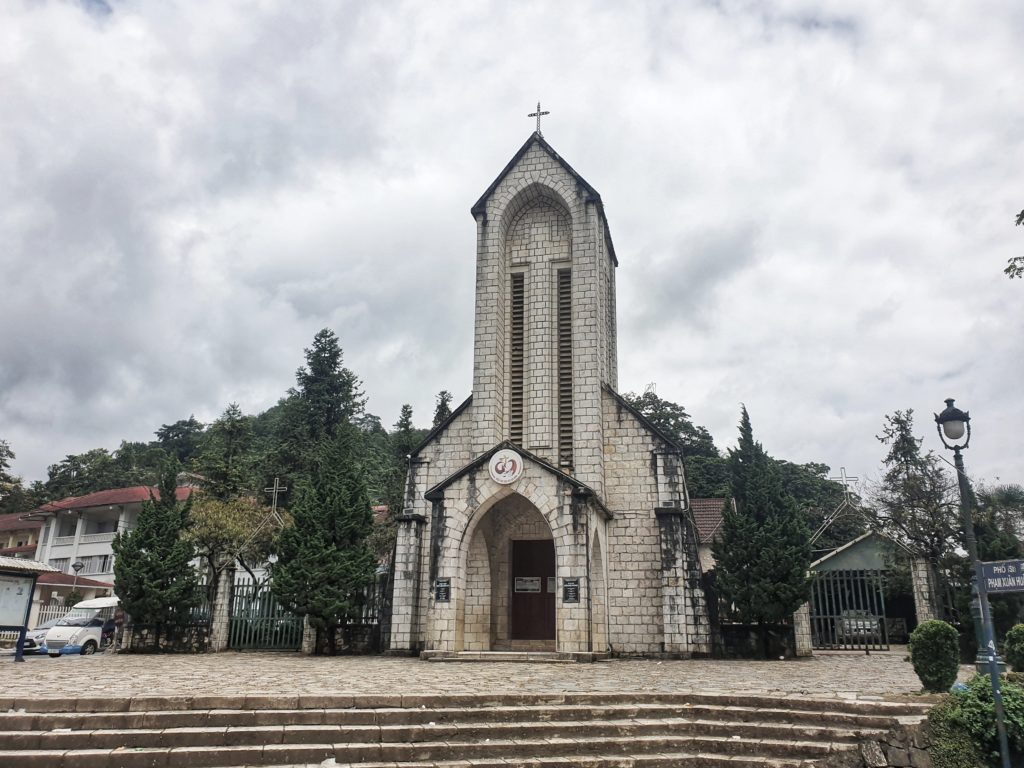 Sapa doesn't have a huge range of monuments, but one of the most recognizable buildings in town is Sapa Church which dates back to the French colonial period.
The church is closed throughout the week and only opens for Mass every Sunday, but you can check out the exterior which is very pretty or venture inside if you happen to be here at the weekend.
Check out the rice fields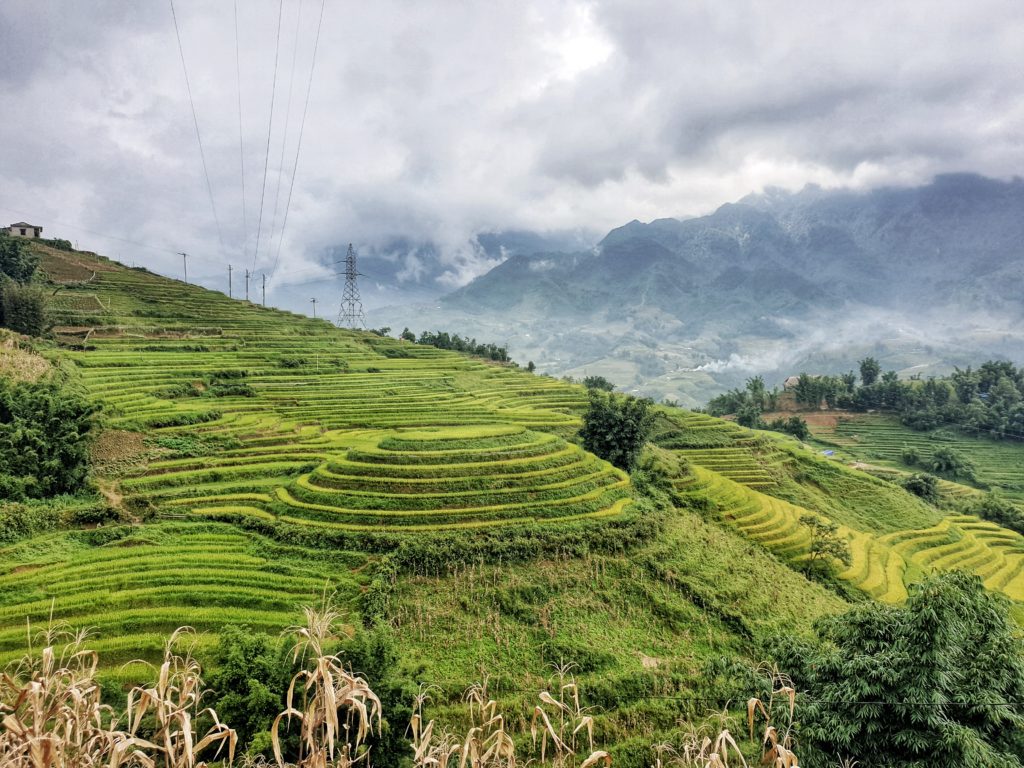 The main reason why many people come to Sapa is to visit the rice fields, and even if you decide not to stay overnight in a homestay with a local family, a trip out into the countryside is not to be missed.
You can book a guided tour from Sapa which will take you out onto the famous stepped rice terraces and you can admire the views and also learn now the locals till the fields and harvest the rice.
Sapa Sisters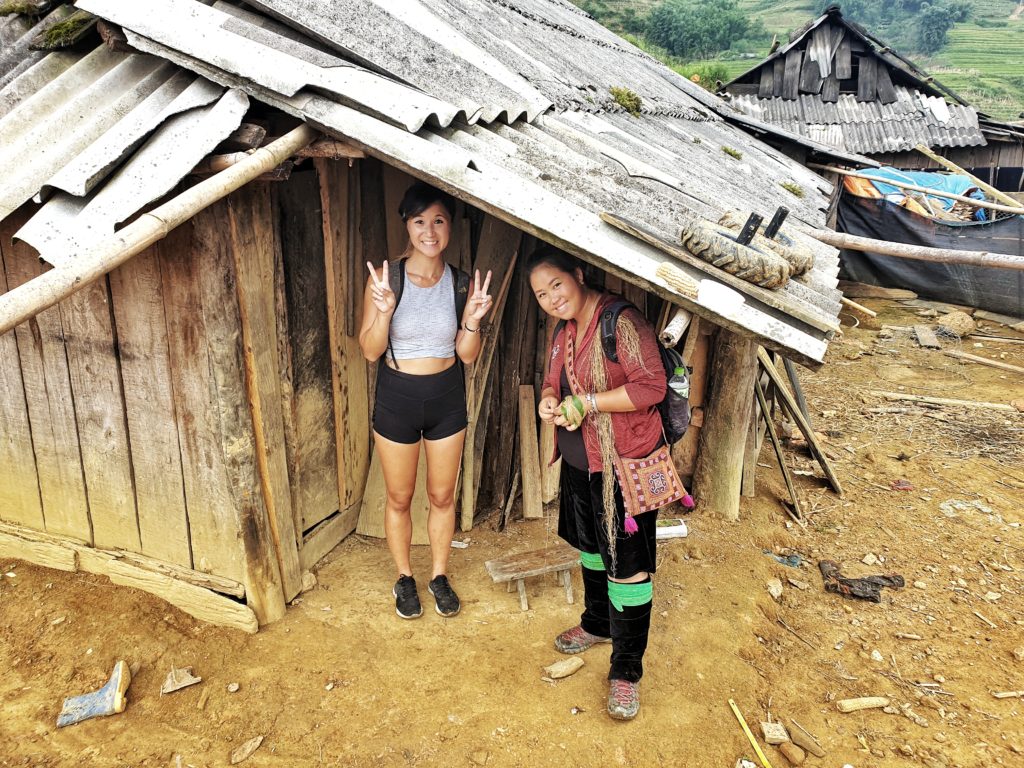 Offering unique hikes through the mountains and valleys of Sapa, Sapa Sisters are the only female and Hmong owned trekking company in Sapa and operate a business that ensures all of their guides are paid a fair salary with opportunities to grow in the community. Our lovely guide Mao, took us a day trip, where we explored the surrounding areas, rice fields, and mountains where we had lunch with some locals and took in the sights.
Click here to book a tour through them.
Take a cooking class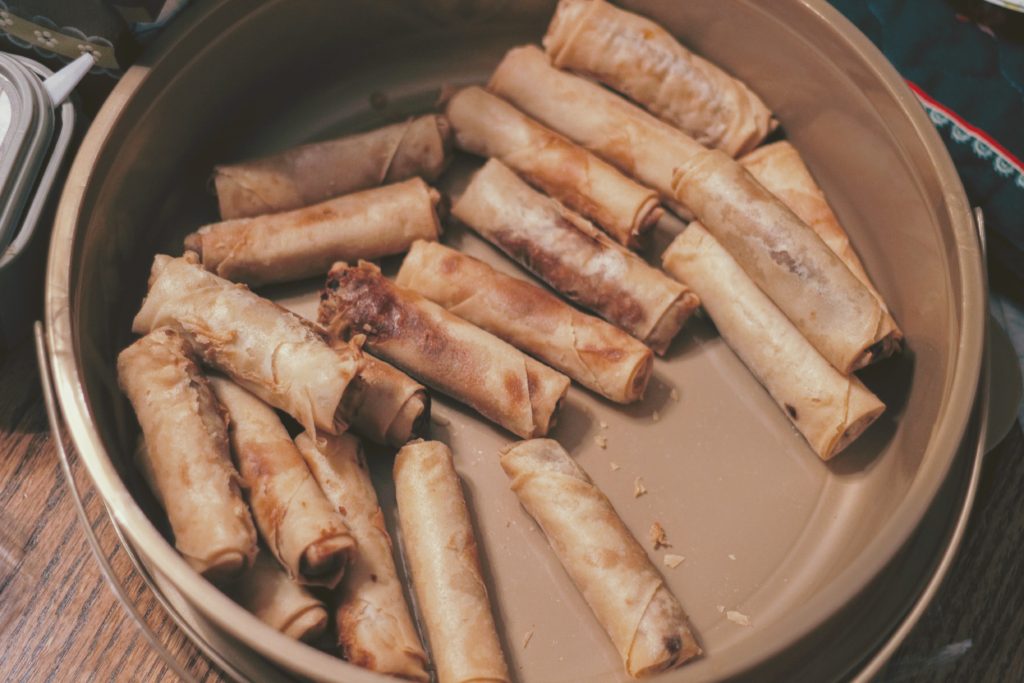 Vietnam is world famous for its delicious food, and with that in mind you may want to have a go at cooking it yourself. If this is the case then you need to head to Hill Station Signature Restaurant where you book a class a day in advance.
You will then get the chance to learn from a H'mong chef who will take you out to the local market so that you can learn all about the traditional ingredients used in Vietnamese cooking. Classes usually include learning how to cook five local dishes which you can then eat in the communal dining room at that end of the class and also pair with some local wines.
How to get there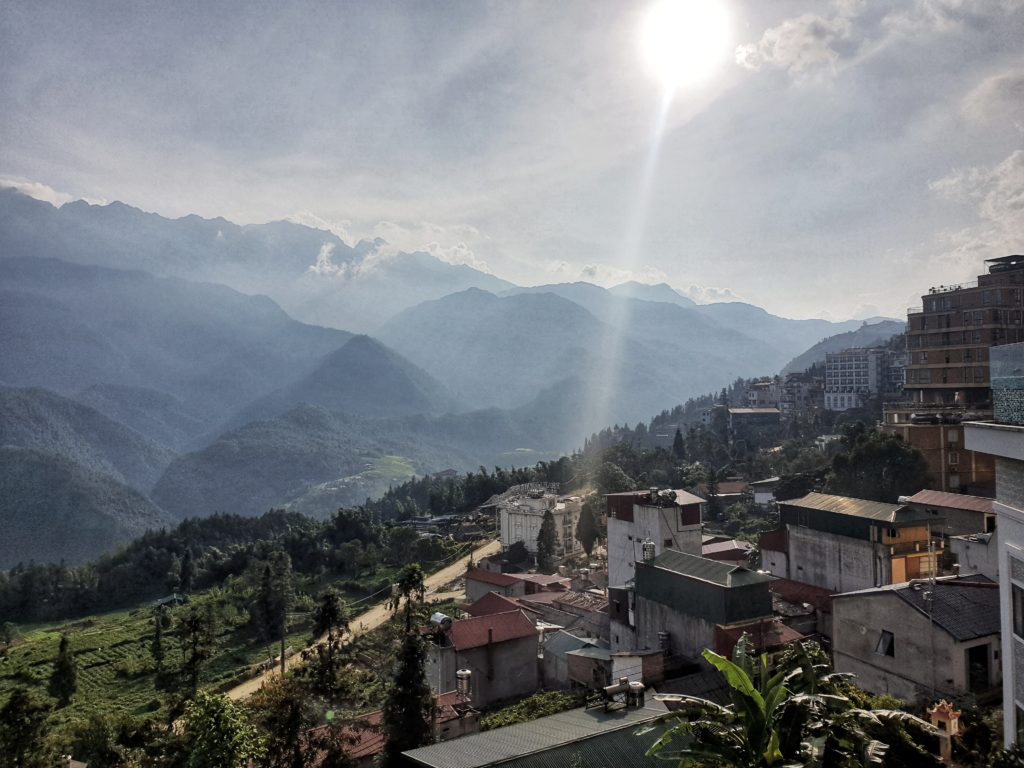 Address: No 27 Thac Bac Rd, Sapa Town, Lao Cai, Vietnam
Phone: (+84) (0) 2143 871 959
Hotline: (+84) 974 703 268
Email:

[email protected]
Prices
The prices will vary depending on what time of year you stay – to check out the pricing click here.
We stayed in August 2019 and for our Premier Deluxe Balcony Mountain View Room it would cost 1,300,000 VND (£46) per night.
Extras
WiFi is available in all areas and is free of charge.
Transfers are available to book
Free bottled water daily
Luggage storage
Bar and restaurant available
Summary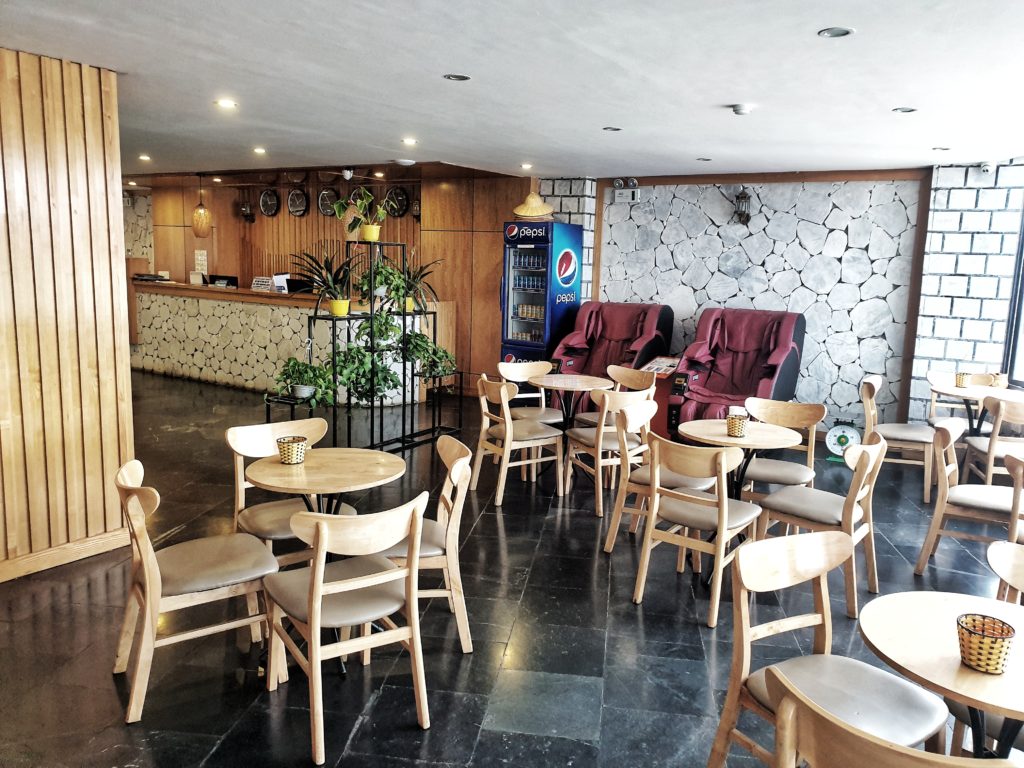 This hotel is absolutely beautiful, unique, and the perfect place to stay while in Sapa. I am so glad that we chose to stay here for a few nights – its the ultimate mountain Vietnamese experience!

The room was fantastic, we had a super comfortable nights sleep and really enjoyed watching the surrounding countryside from our bed and balcony. The location was my favourite feature as it was super central to the town and the staff are so friendly, they can honestly not do enough for you to make your stay that little bit more comfortable than what it already is.
You will want to spend longer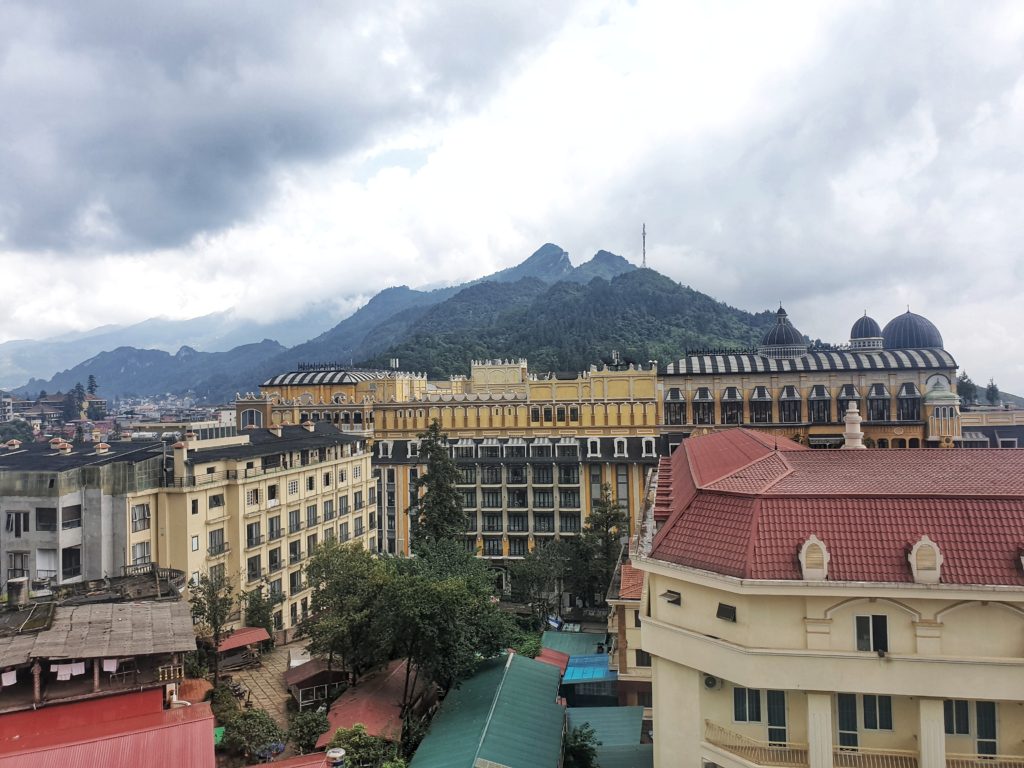 The town is quite sleepy but the views are breathtaking and you will find yourself soaking them up the whole time you're there. When you throw in the close proximity to the markets and all of the other attractions you are onto a winner!
If you are in Sapa, Vietnam, and you want to have a unique Vietnamese experience, I would highly recommend Beautiful Sapa Boutique Hotel.
***Thank you to Beautiful Sapa Boutique Hotel for kindly sponsoring this post. All opinions are 100% honest & completely my own.