AHOY MATEYS TO KOMODO ISLAND
XPirates Dive Camp is ideally located right next to Komodo Island which is famous for – you guessed it – Komodo dragons! Epic! Its a great place to stay for island life and they offer some amazing packages for diving in the clear waters all around the island.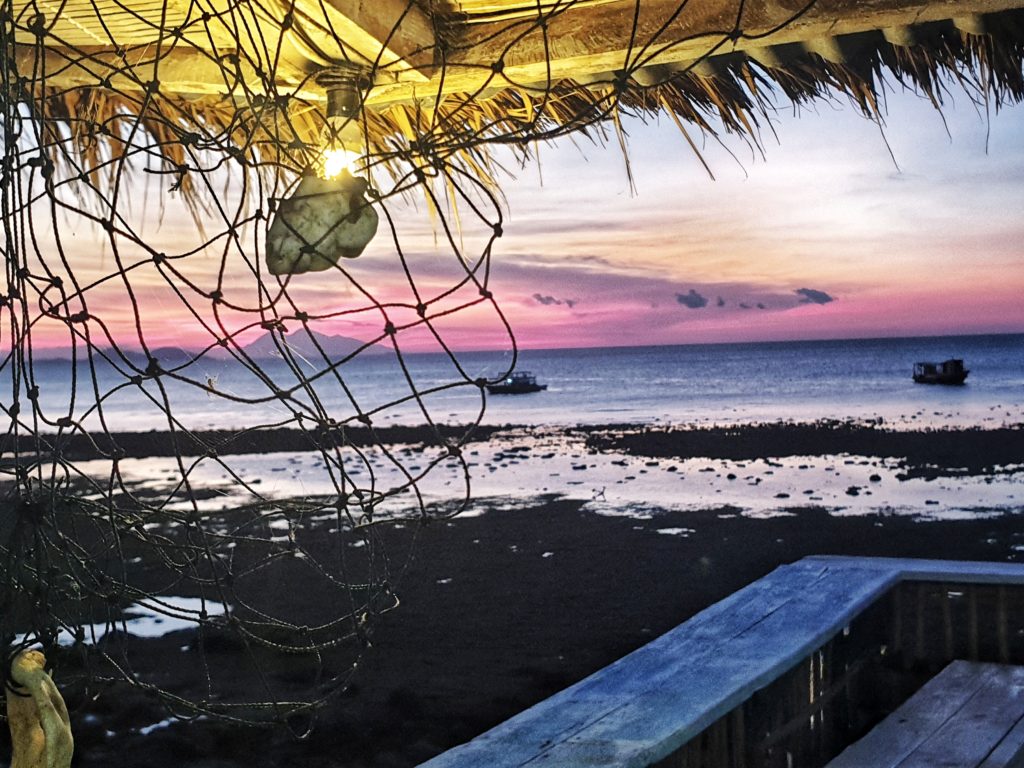 Spread out across the camp are huts and bungalows which add to its natural charm and you will never want to leave. We were extremely comfortable and loved being surrounded by so much tropical nature.

If you want to go to Komodo Island I would highly recommend booking a few nights stay at XPirates Dive Camp. 
Highlights
Excellent diving tours and facilities
Brilliant clean & tidy accomodation
Great proximity to Komodo Island
Super friendly and helpful staff
Pretending to be a pirate
Pirates Hut
During our stay XPirates Dive Camp we opted to stay in the infamous Pirates Hut which definitely did not disappoint. We had the best views over the ocean directly from our bed and was incredible to watch the sunrise and set from there. 

It has its own balcony with bean bags, mosquito nets (which are definitely needed – bring lots of repellant) and a double bed which was perfect for our needs. It comes with a shared bathroom which isn't too far from the room and makes for a funny quick dash in the middle of the night. 

What you get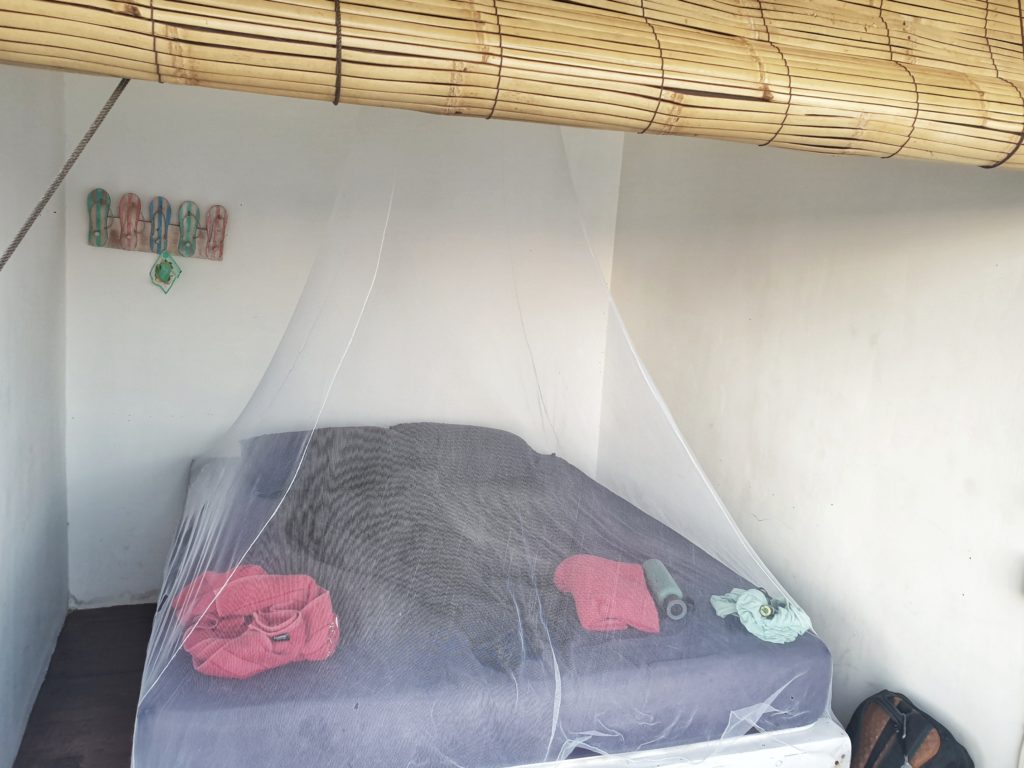 The room pretty basic and is literally like how you would imagine a hut on a desert island. The only difference is that its actually super comfortable and comes with towels, linen, drying rack, pillows and netting. 

Click here to view the other styles of rooms.
Activities
Scuba Diving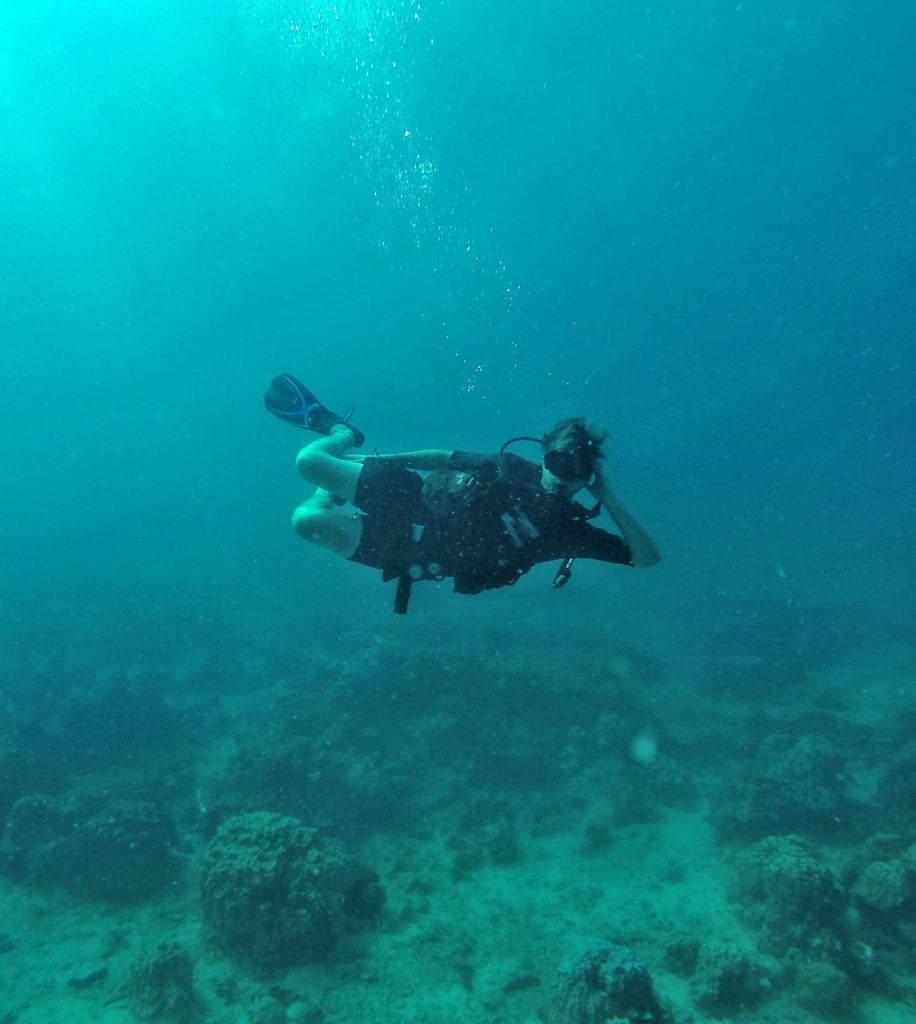 They offer a number of different courses including Open water, Advanced Open Water, Rescue Diver and Dive Master which are all really reasonably priced. The water around the island is incredible and I would highly suggest venturing underwater while you are here. 

Water Sports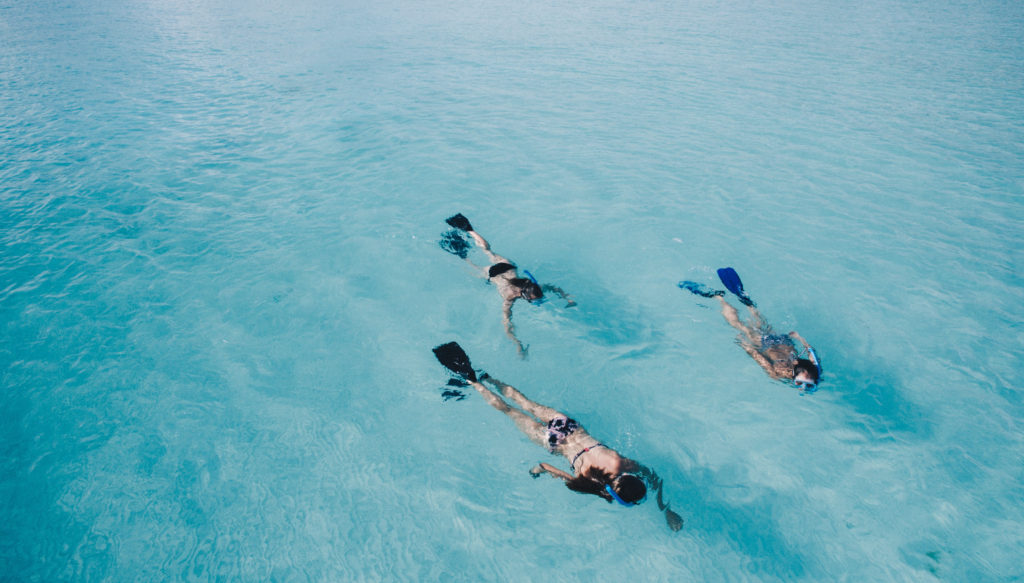 There is plenty of this going on, whether it's just swimming, snorkelling, paddle boarding or kayaking – there's something fun for everyone. 

The Beach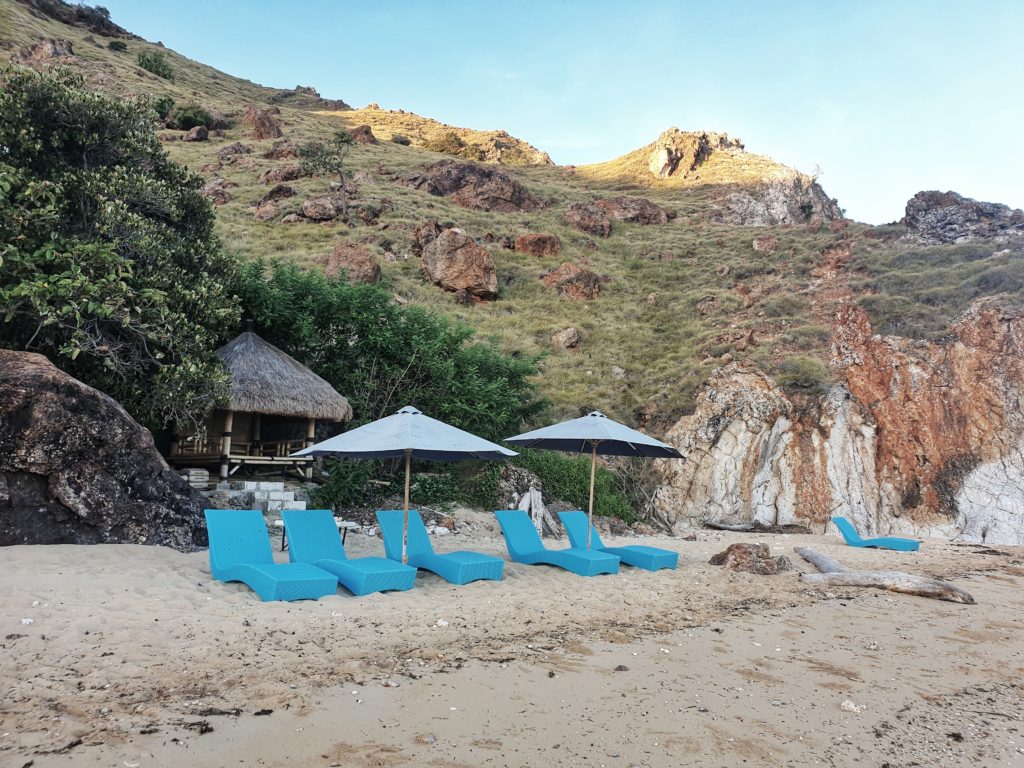 You have your own private beach here and it well worth taking advantage of this. Grab your towel, relax on the sand or some of the sun loungers that are down there and relax while listening to waves crash and the sun kisses your tanned skin. Perfect vibes!

Head to Komodo Island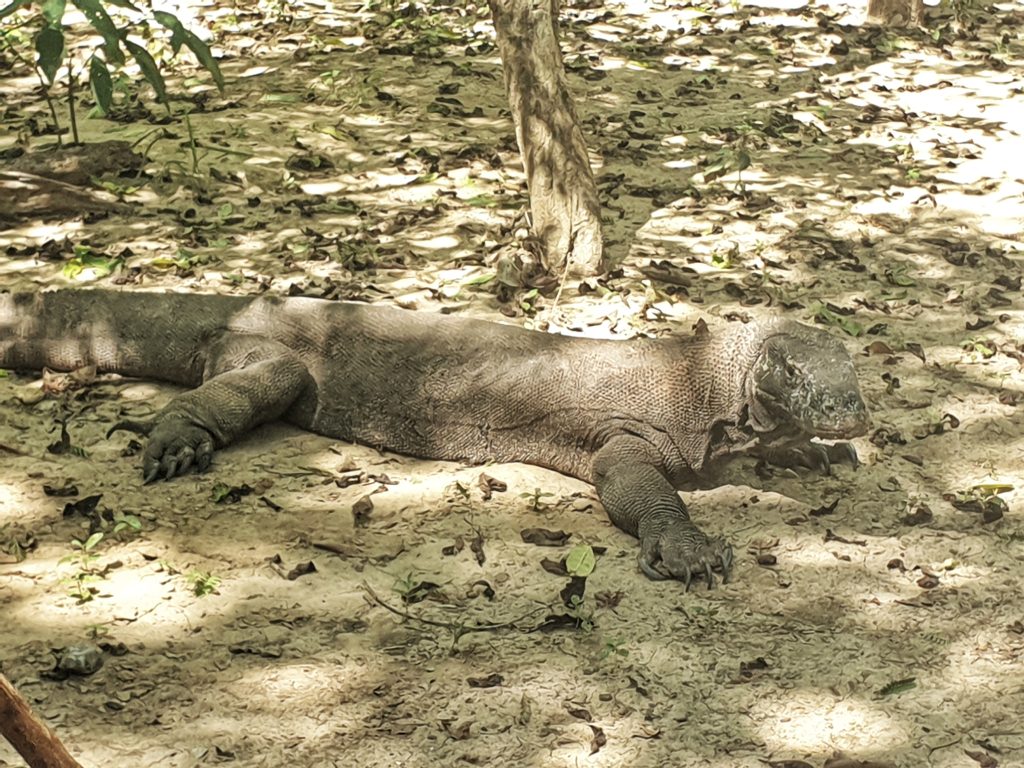 This was the highlight for me and one of the main reasons I stayed at XPirates Dive Camp – so I could get easy access to the famous Komodo dragons which was absolutely incredible! I can't stress enough how amazing it is see to them in the wild and just how massive they are actually! It was like being in a scene of Game of Thrones.
Pink Beach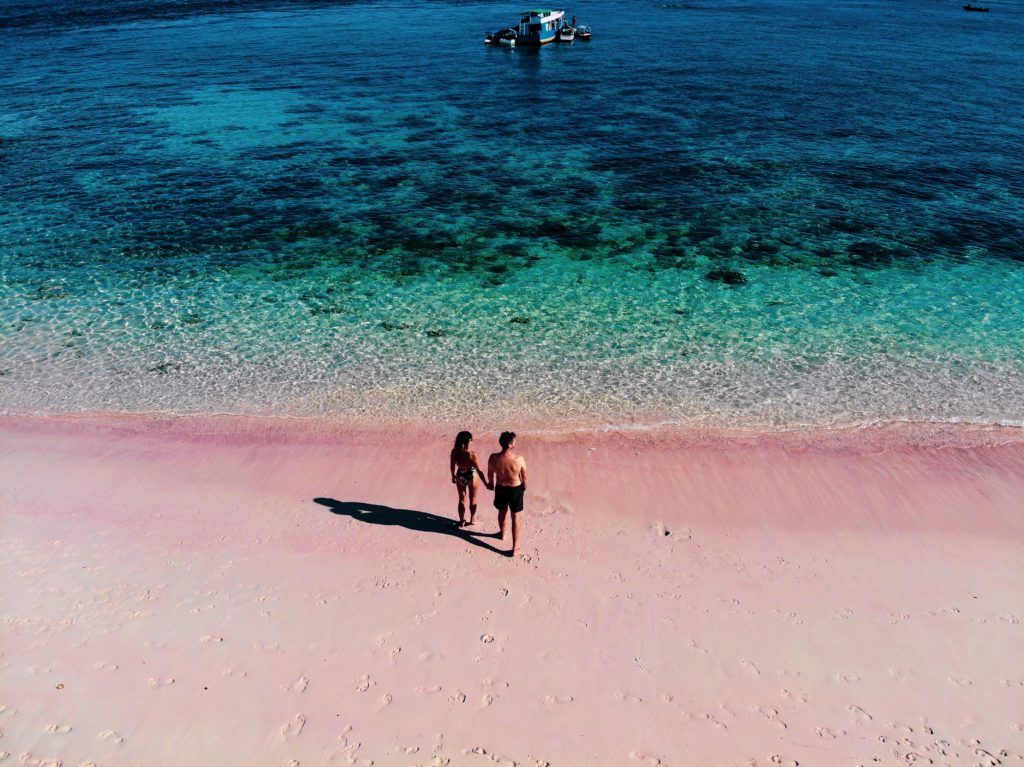 This place is amazing and quite frankly a natural wonder! The reason why the sand is so pink is because the red coral has broken off and then been ground up by the sea making it into super fine sand creating this pinkish colour in the sand which really contrasts against the blue ocean. Well worth a stop by and is about 30 mins boat ride from Komodo Island.
Padar Island View Point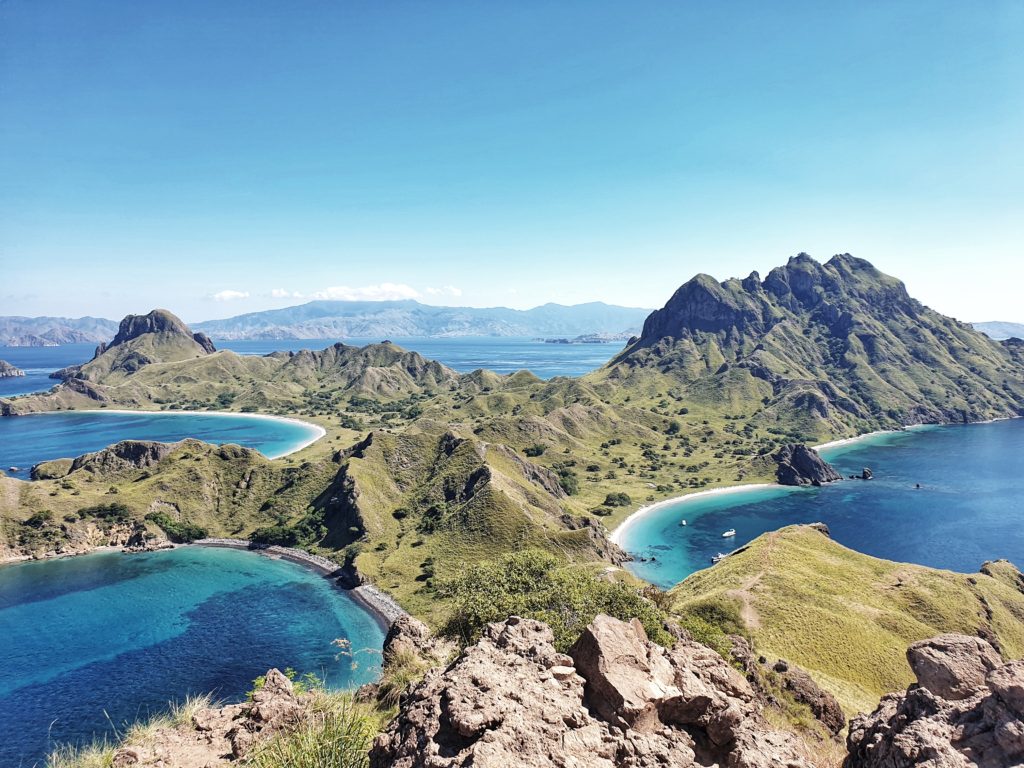 It takes about 1.5-2 hours boat ride from XPirates dive camp and is definitely one of the highlights. This view point takes about 30 mins to reach the stop as the steps are quite steep and the heat really slow you down. Once you have caught your breath at the top though you will be greeted by this stunning view and magnificent blue waters surrounding it. Well worth it!
How to get there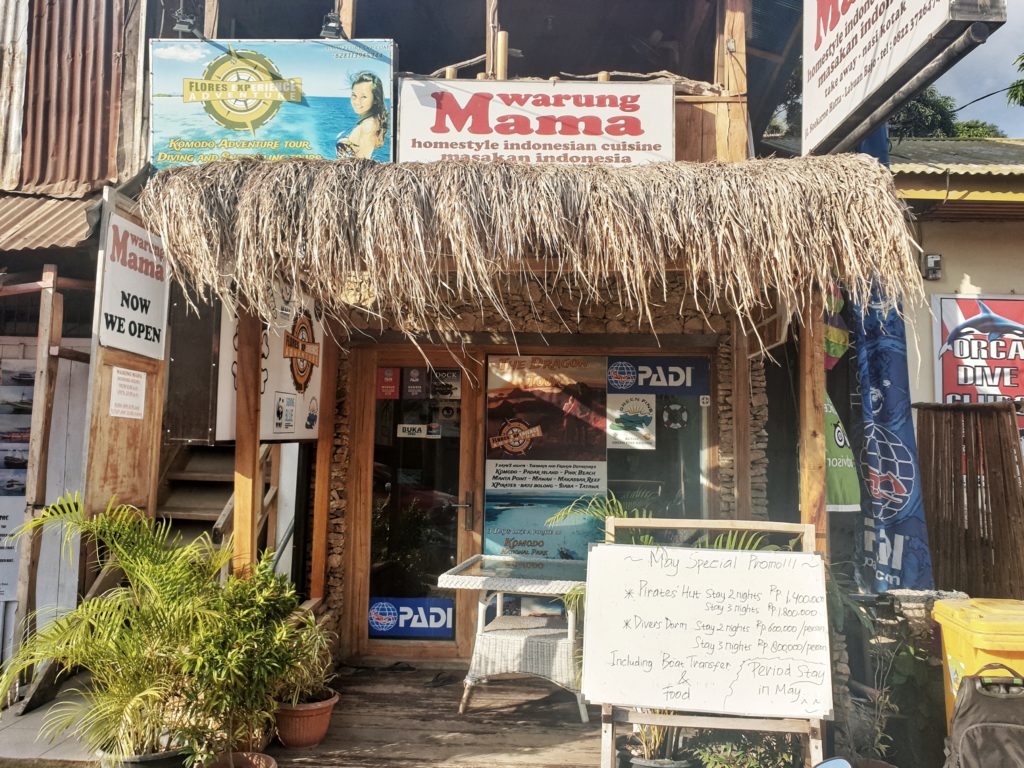 From Labuan Bajo airport, take a taxi to their office which will cost 50,000 IDR, and is located in: Jalan Soekarno hatta, just below Warung mama, very close to Mediterraneo restaurant.

Address: Sebayur Island, Komodo, West Manggarai Regency, East Nusa Tenggara 86754, Indonesia
Prices
The prices will vary depending on whether you stay in a Pirate Hut, Bungalow or Dorm. You can see which would suit you here.

We stayed in May 2019 and for the Pirate Hut it would cost 602,858 IDR (£33) per night.
Extras
Outdoor fireplace
WiFi is available in public areas and is free of charge (although often doesn't work).
Luggage storage
Drying rack for clothing
Sun loungers or beach chairs
Board games/puzzles
Summary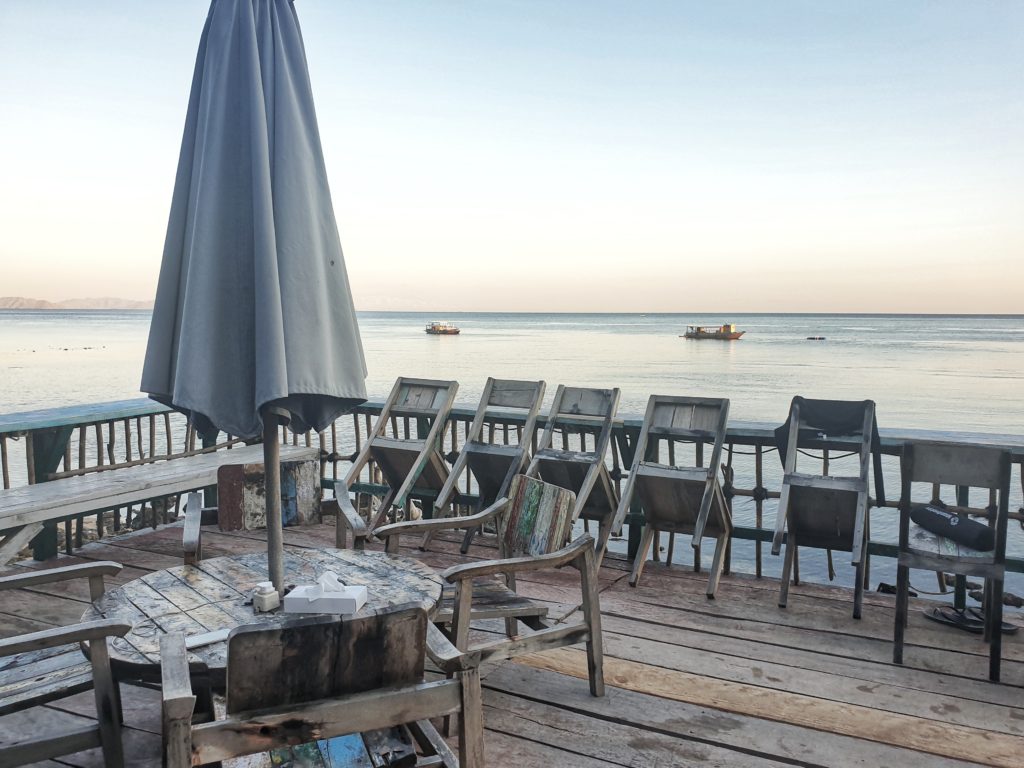 This place is absolutely beautiful and I am so glad that we chose to stay here for a few nights – its the ultimate unique pirate experience!
The hut was pretty basic but the views definitely make up for it, as its a different way of sleeping and was nice to watch the sun rising and setting. The camp itself is super welcoming and the staff are so friendly, they can honestly not do enough for you to make your stay that little bit more comfortable than what it already is.
You will want to spend longer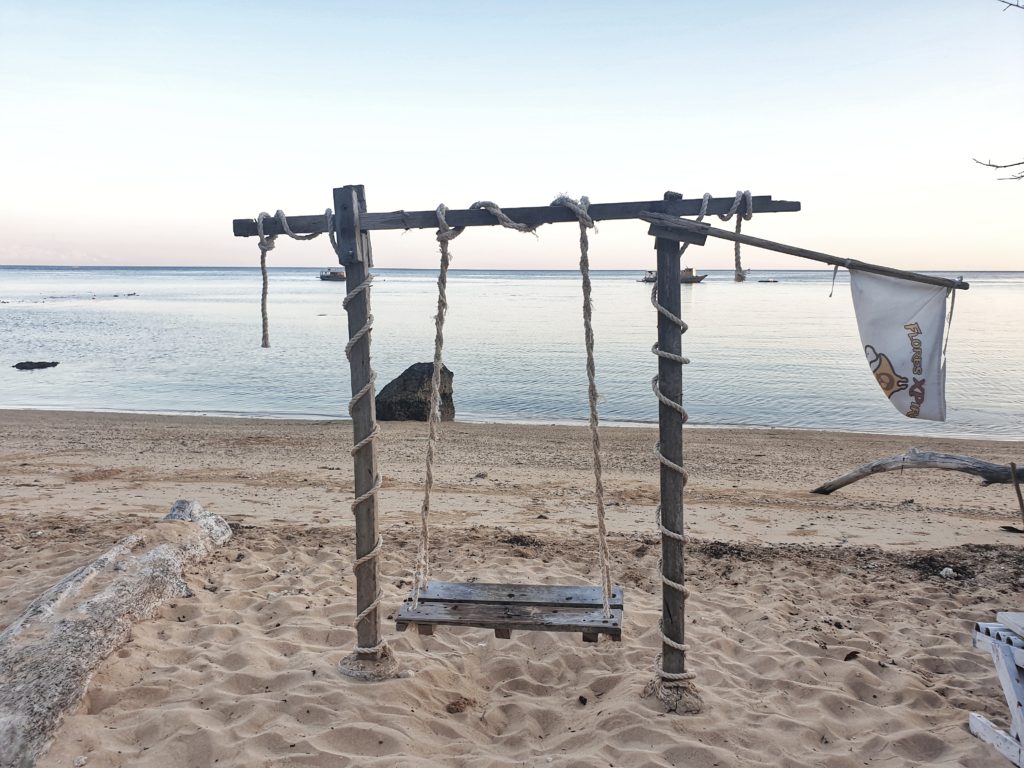 The diving is very unique with colourful marine life and the location itself are hands down the best part about XPirates Dive Camp. When you throw in the Komodo dragons that you can see on the islands, the beaches and crystal clear waters you are onto a winner!
If you are in Indonesia, and you want to have a unique Komodo/Pirate experience, I would highly recommend XPirates Dive Camp.
Check out their Facebook and Instagram here.
***Thank you to XPirates Dive Camp for kindly sponsoring this post. All opinions are 100% honest & completely my own.
For more information about Bali click here.