A TRUELY UNIQUE EXPERIENCE
⇷☓⇸
Jays Bunks Hostel
is situated in the ideal location of Kandy, Sri Lanka which offers a fantastic open space for backpackers and solo travellers. The bunks are super fresh, wooden delights that are extremely comfortable, clean and private offering a superb nights sleep before getting up and exploring the surrounding area.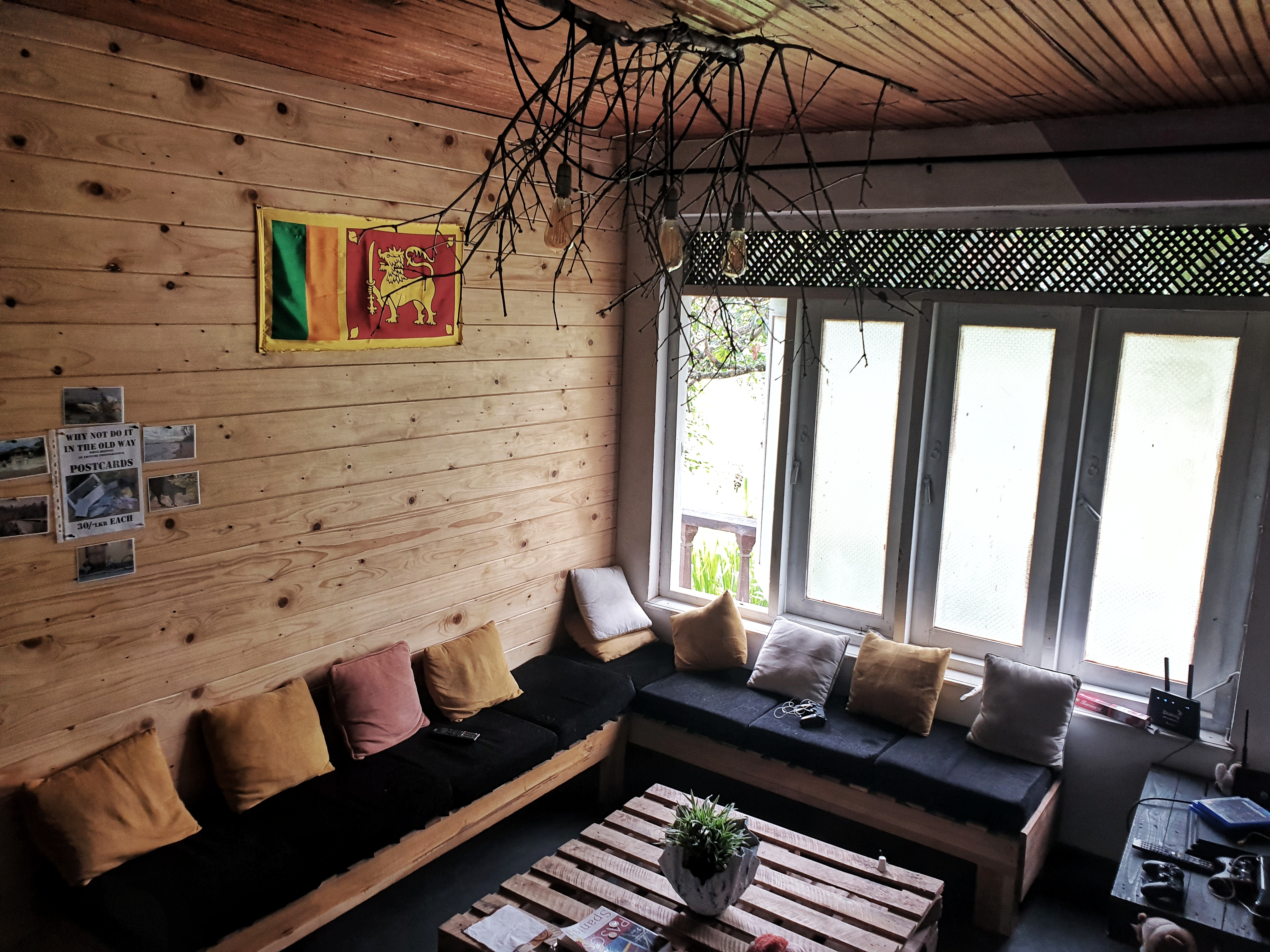 With a number of attractions literally on your doorstep, you are free to create your own adventures on the famous train that runs from Kandy to Ella, take in the local ceremonies at the Temple of the Tooth or visit the Ceylon Tea Museum for the tea lovers out there. If you find yourself in Kandy, Sri Lanka then I highly recommend
booking
a few nights at Jays Bunks Hostel.
Highlights
Free and decent Wi-Fi in all areas
Excellent way to make friends and meet other travellers
Fantastic central location
High quality service and customer relations
Beautiful bunks and communal areas
6 Bed Mixed Bunks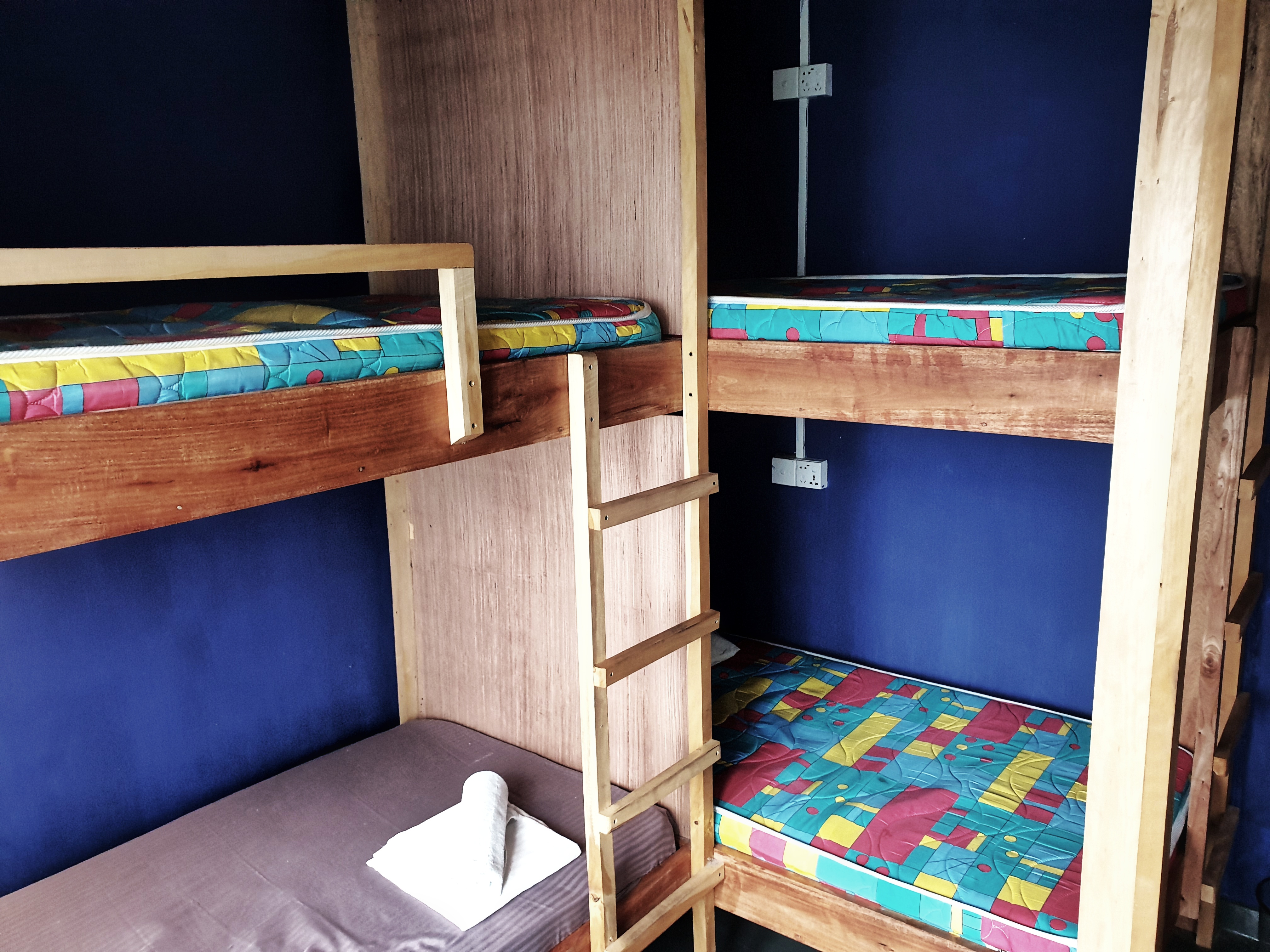 So not wanting to be separated, my partner and I opted to stay in the
6 bed mixed dorm
for our stay in Kandy and we were not disappointed. We opted to stay on the bottom bunks and we were certainly happy with our choices. The beds were very comfortable, clean with fresh bedding and towels supplied. They are obviously only single beds, and we had the whole place to ourselves so it was essentially a private room.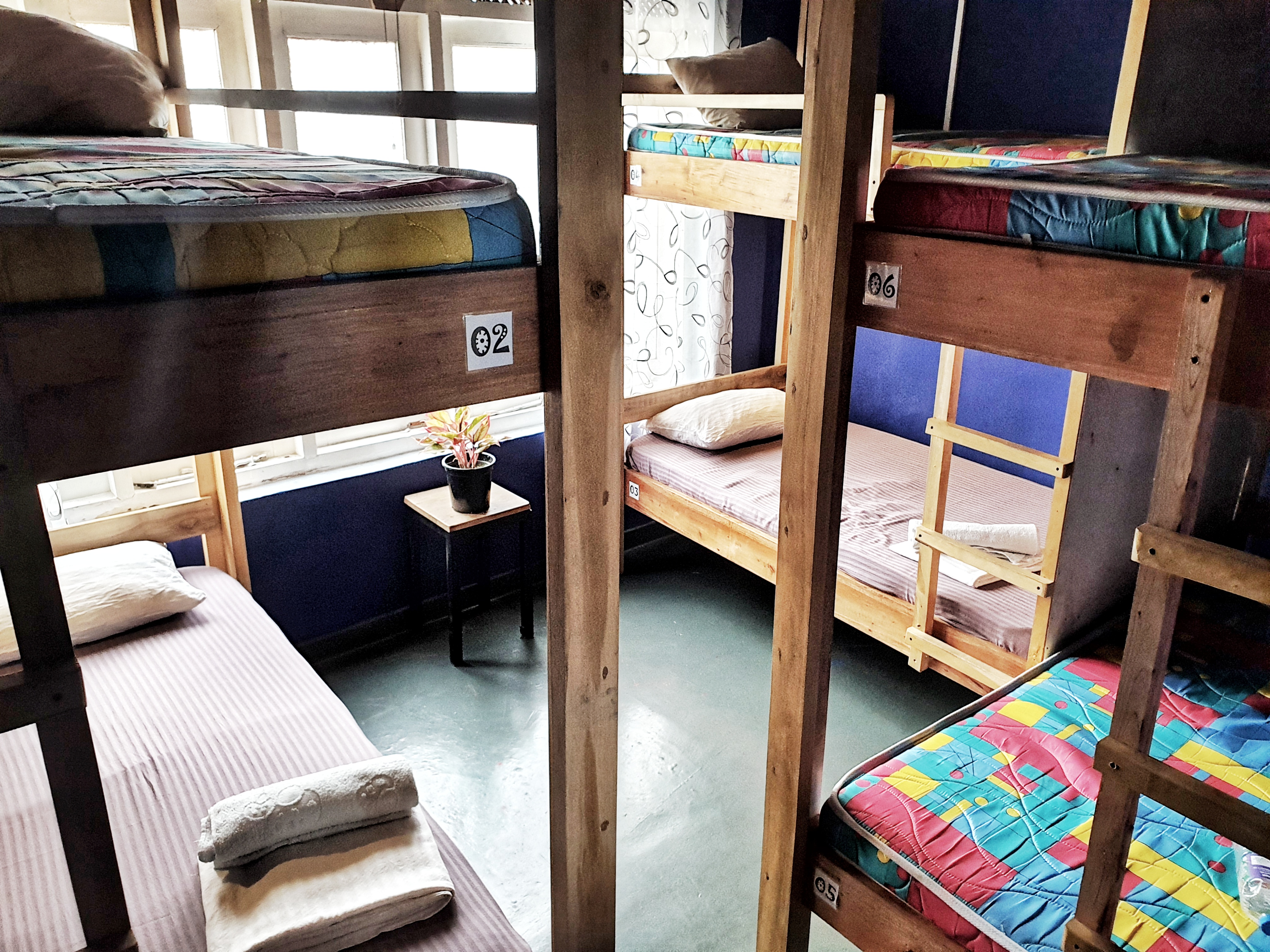 The bathroom was shared but immaculately clean and it had nice powerful showers plus two toilets. You are also supplied with a top sheet, pillow, an essential plug socket, reading light and baggage space under the bunks.
Click here for more choices of bunks
.
Activities
Explore Kandy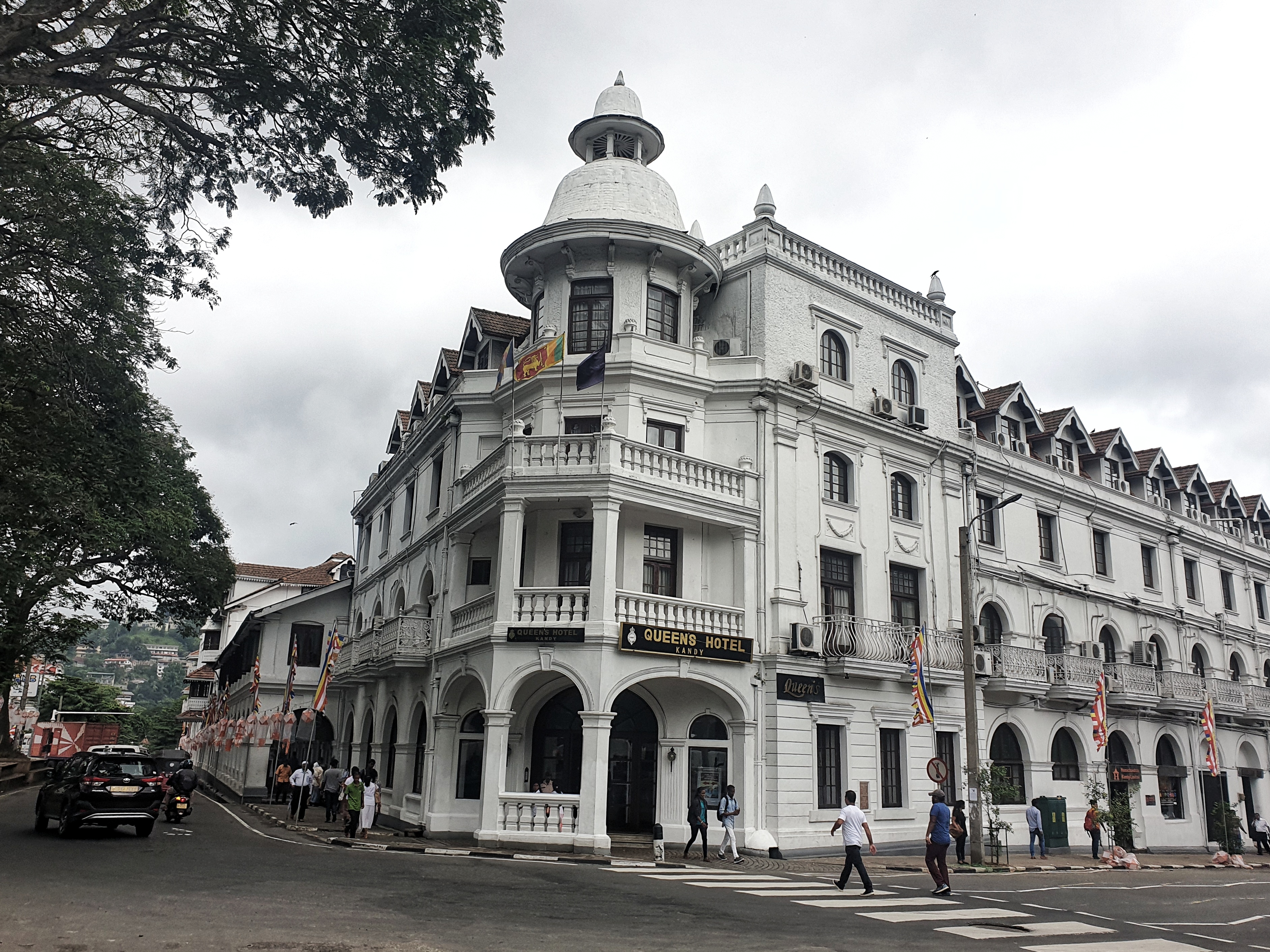 Sri Lanka has some of the most beautiful scenery in the world and it is definitely worthwhile exploring and creating new adventures while you do so. I would highly recommend jumping on the infamous train that runs from Kandy to Ella, and get off at the bridge for some awesome photos. It is also worthwhile checking out the Temple of the Tooth, Kandy Lake, Kandy Clock Tower, Royal Palace Park, Kandy View Point, Queen Hotel and the Ceylon Tea Museum.
Tea Factories
As mentioned above it is definitely worth visiting the tea factories, especially because Sri Lanka is rated 4th best in the world for tea production. They produce a staggering 300,000 tonnes of tea yearly and Kandy is home to some incredible tea fields and factories so make sure to visit at least one. We went to the 
Embilmeegama Tea Factory
which was founded in 1940 and we took a tour to see how the machines worked and then finished off with a tea tasting of their most popular teas. The whole process from picking to packaging takes 24 hours with the majority (apart from picking) all done by large machines.
Cost: Free
Play xBox or Playstation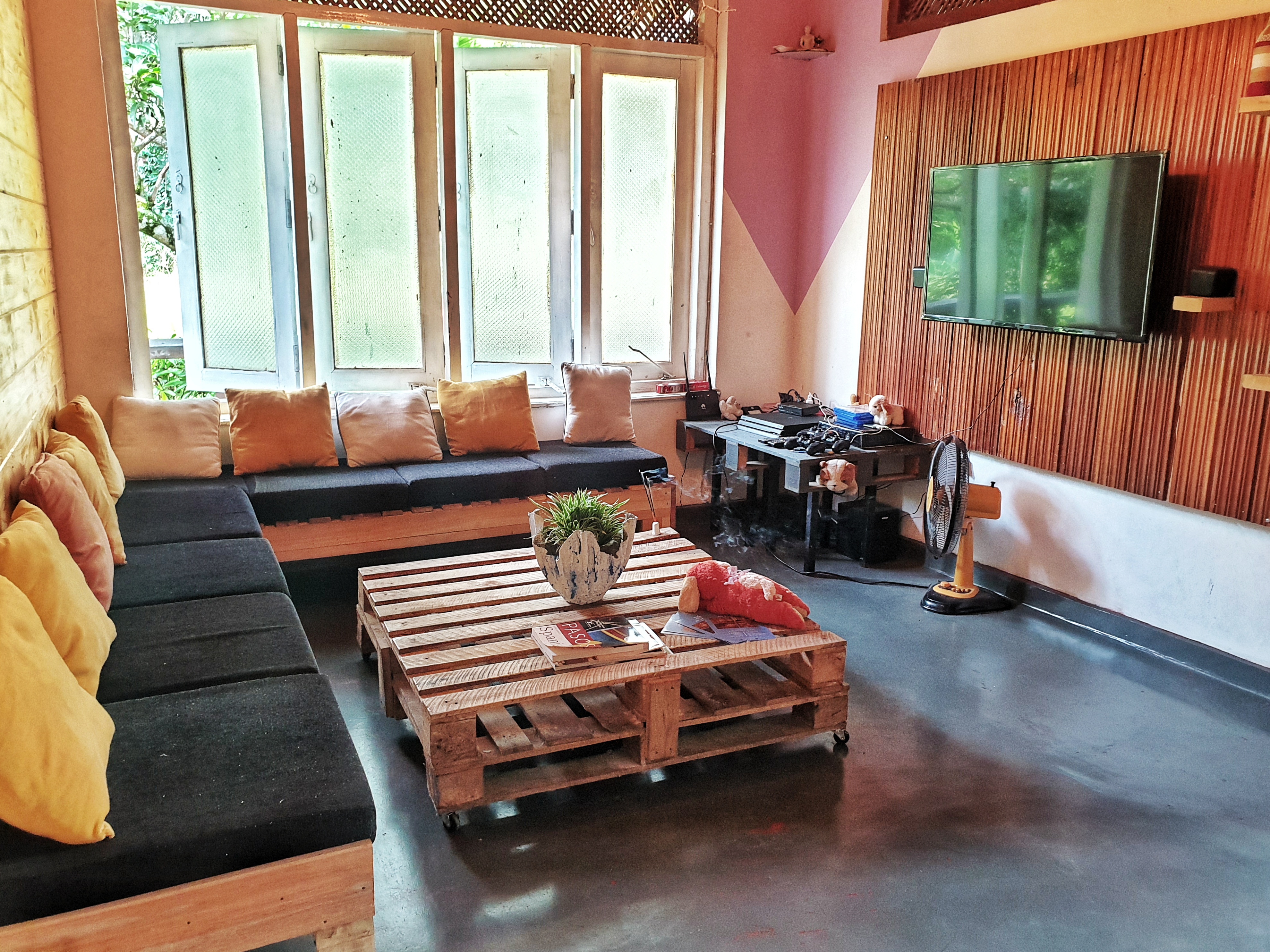 In the main hang out area, there are some comfy seats, a reclaimed table made from a wooden pallet and a large TV mounted on the wall. This is also accompanied by a Playstation and xBox which you are allowed to use and they have a selection of games to pick from. If not, there are plenty of books located around the hostel which you can always borrow and read here.
The Big Buddha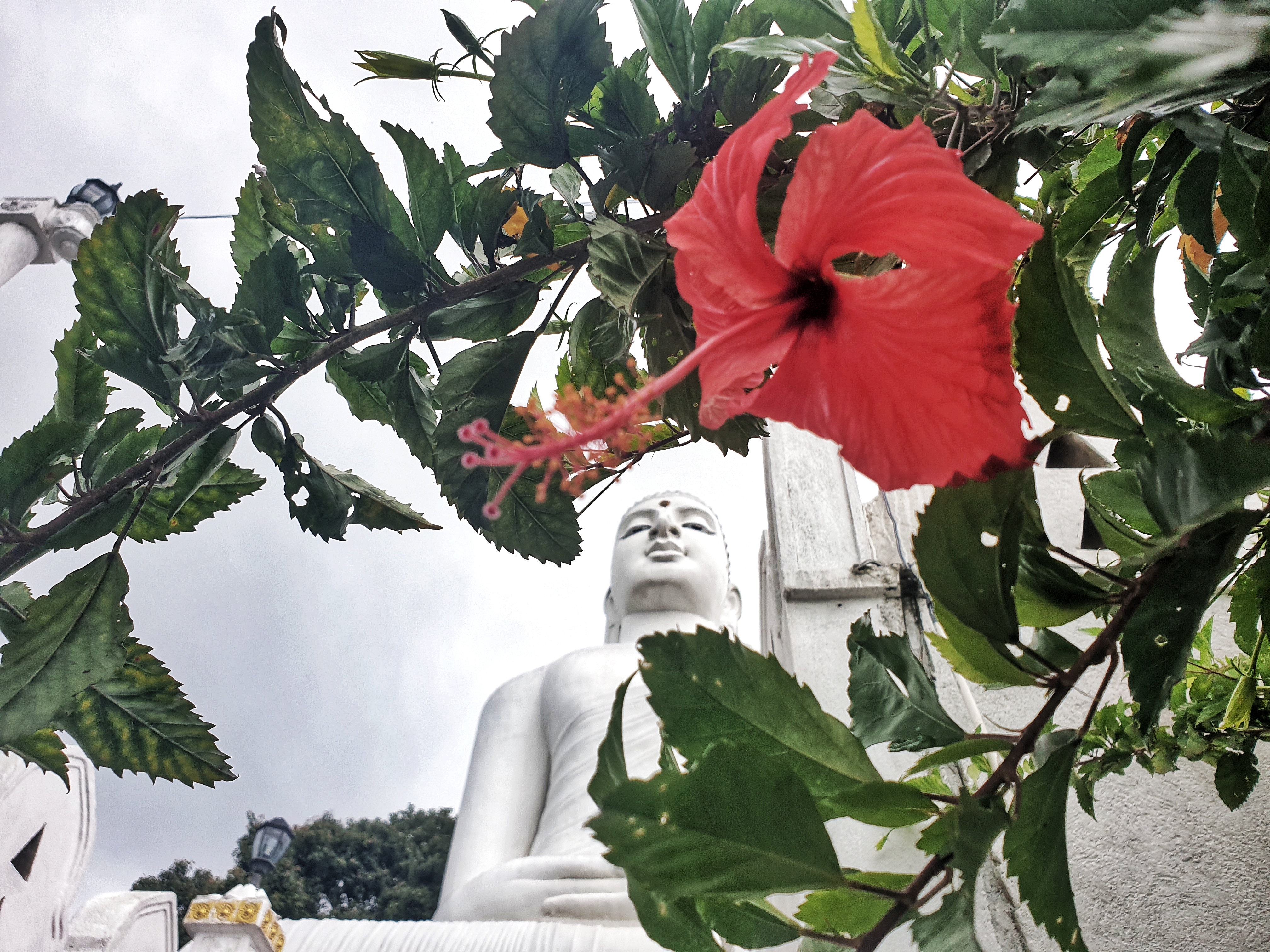 The Big Buddha can be seen from almost everywhere in Kandy and by night it is all lit up. Its location high on top of the hill gives you one of the most fantastic panoramic views of the city below. Be sure to remove your hat and shoes before entering.  
Cost: 250 LKR
The Restaurant & Balcony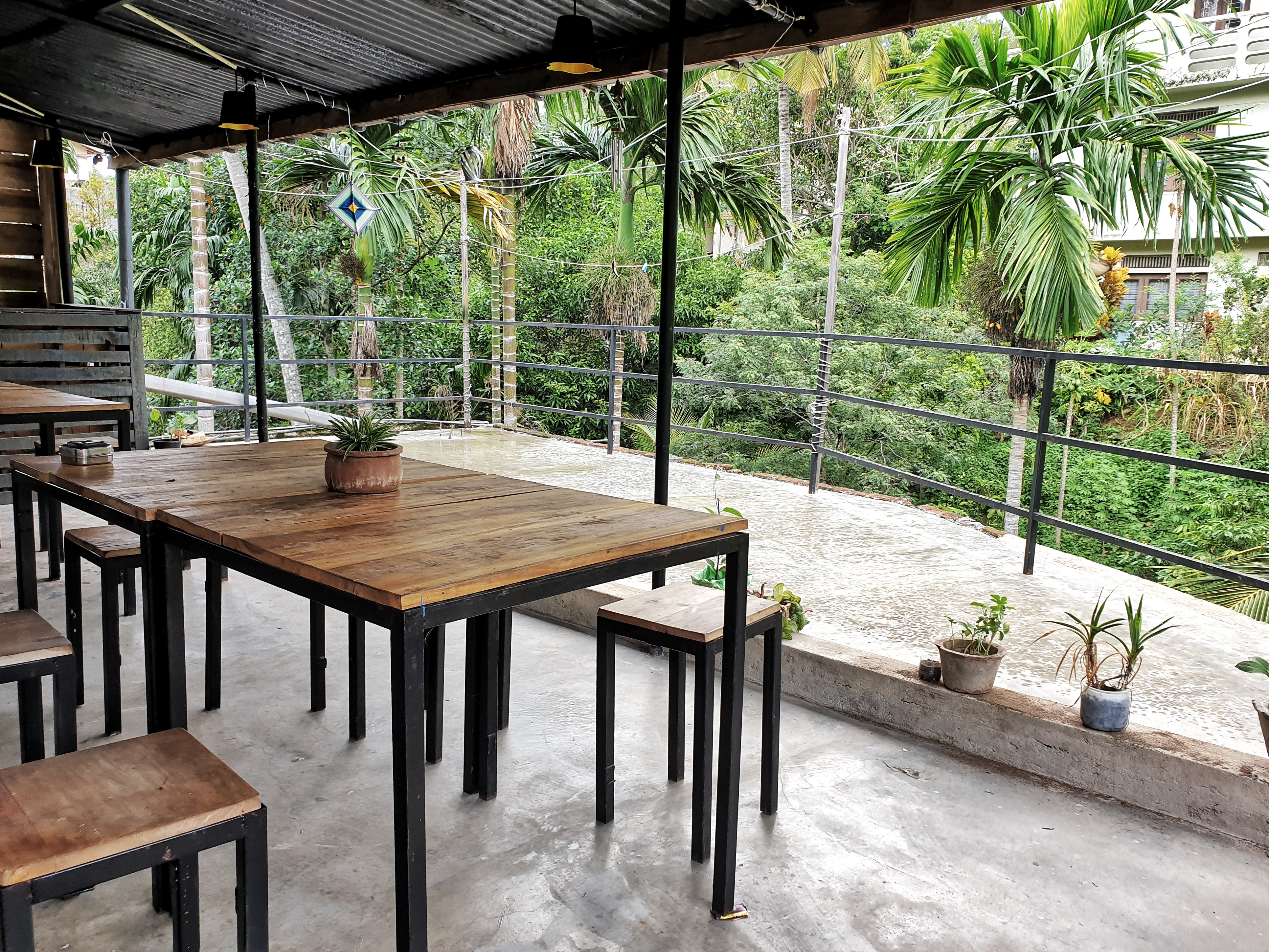 Located at the back of the hostel you will find the main area where you can hang out, meet new people, have some drinks, chill out, play games, eat food from the restaurant and enjoy some fresh Kandy air. The balcony is surrounded by palm trees and lush greenery and you can put your feet up and relax here.
The Loft Restaurant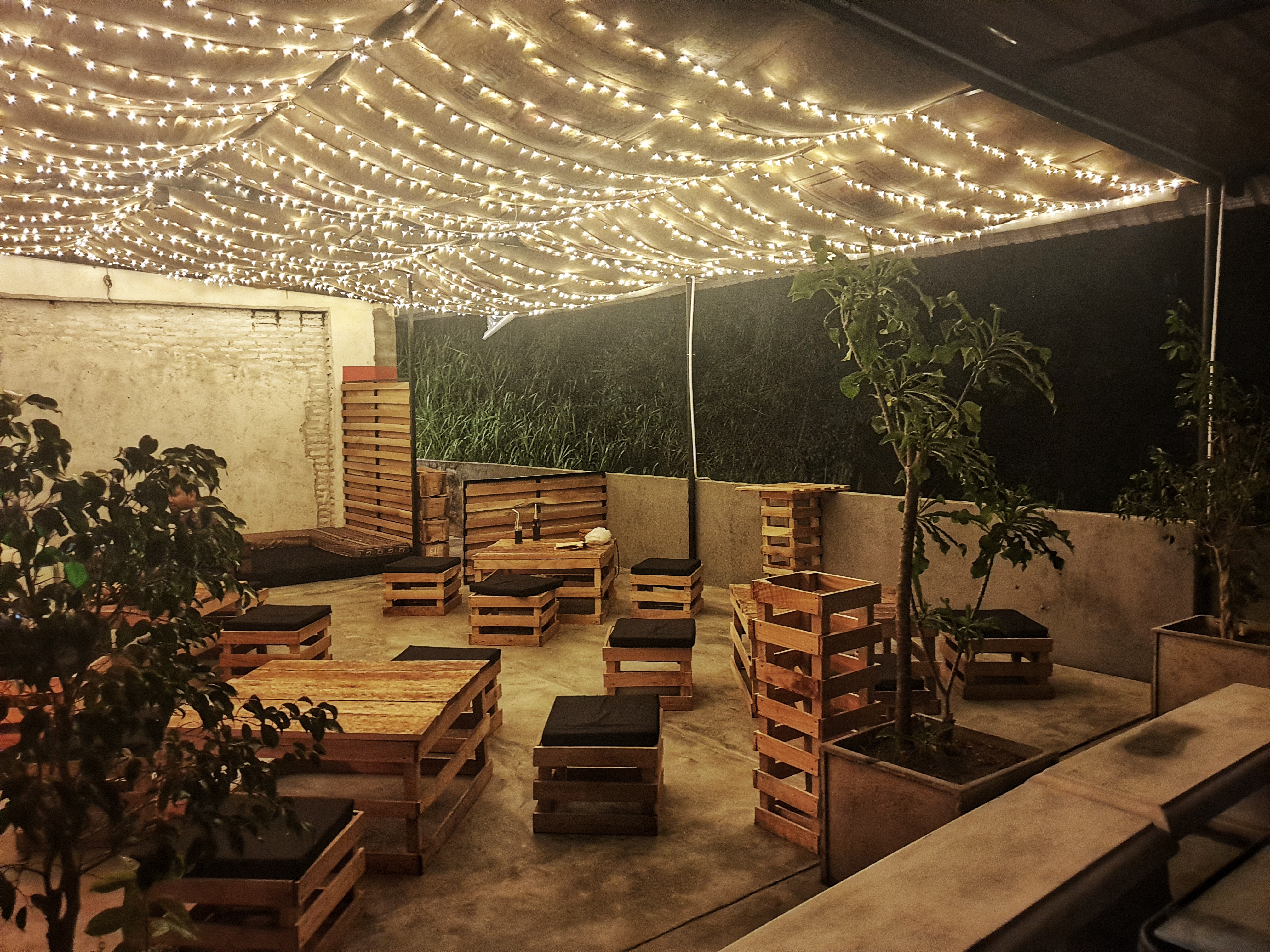 This is only a 10 minute tuk tuk drive away and it is a fantastic restaurant, nestled away in the mountain side overlooking the whole of Kandy and with a great view of the Big Buddha. They serve delicious locals and western food here for reasonable prices and I would highly recommend the fried mushrooms and Sizzling beef platter.
Cafe the Vibe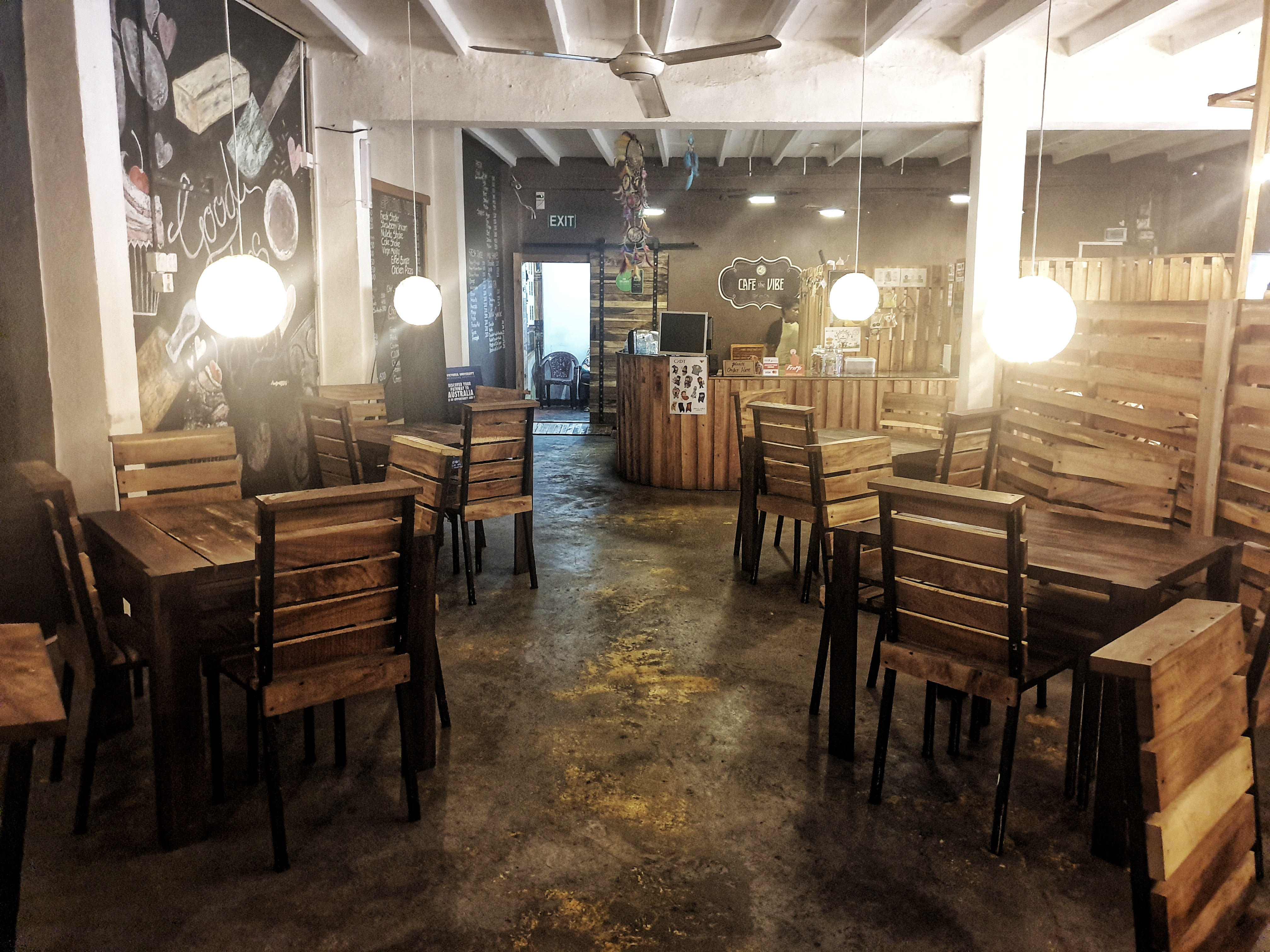 If you are after some breakfast/brunch or lunch then this is the place for you! Located in the centre of Kandy town, this awesome cafe serves up some delicious treats, including freak shakes, burgers, local cuisines, milkshakes, coffee and much more.
How to get there
Jays Bunks Hostel is centrally located and quite easy to reach either from the train station or by car.
From Kandy:
The easiest way to reach the hostel from the train or bus station is by a tuktuk. Try to walk out of the railway station car park and get a tuktuk by the road side near Kandy post office for better rates or call us prior to your arrival in Kandy. Drive 100m in Anniwatta road from the Riverdale hotel to reach the hostel. We are on Google Maps and its easier to find.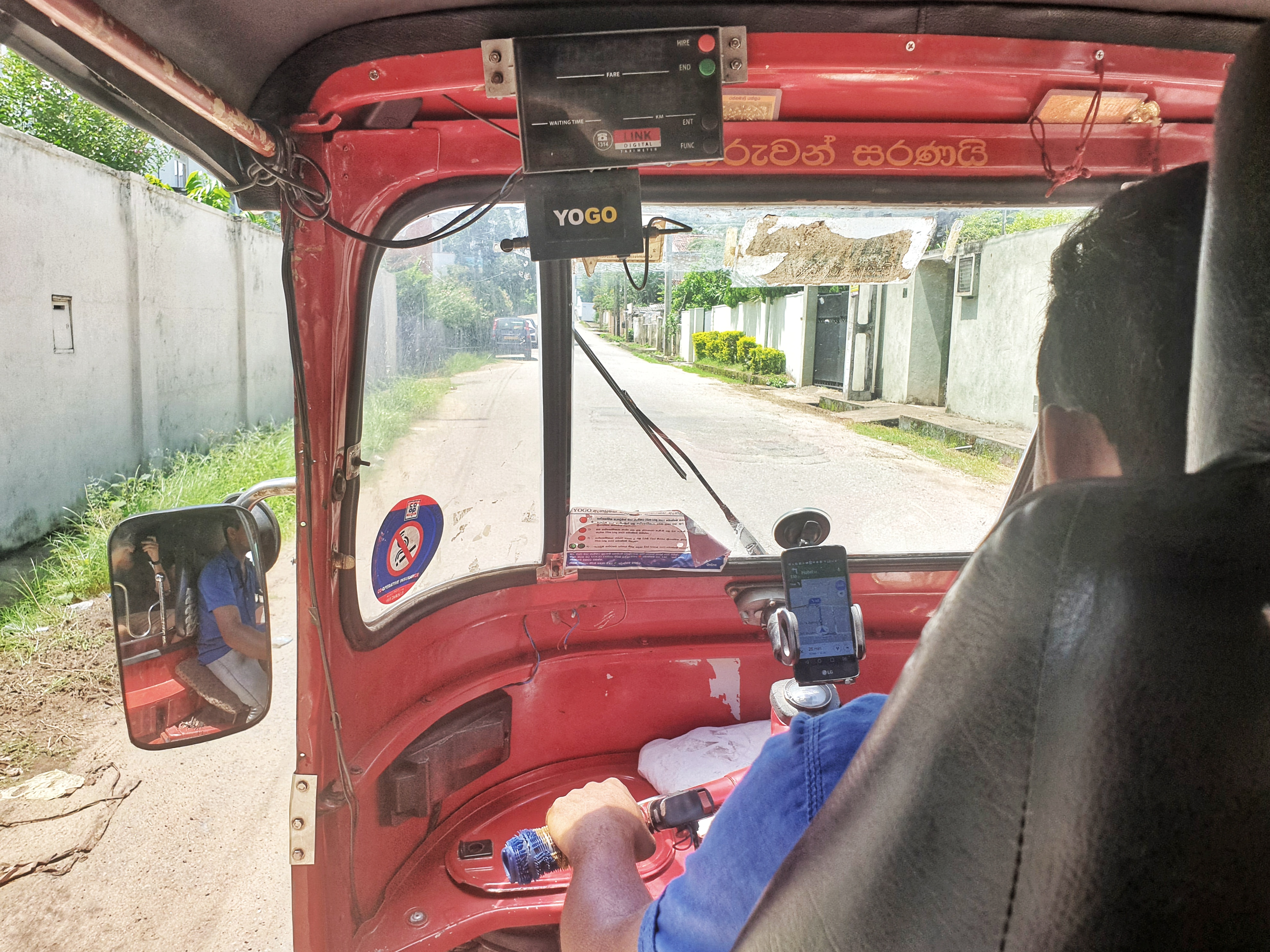 By Bus:
Take bus to Dodamwela from Kandy clock tower bus stand and get down at "Nihal Super" Super market. Walk under the tunnel and turn right to find the junction by the well known Riverdale Hotel. Take the Anniwatta road to the right and walk 100m until you find the hostel sign board on the left.
Address:
83/2/1/1, Anniewatta Road, Kandy
Prices
They vary depending on what time of year you go and whether you stay in any number of the different styles of rooms they have.
Click here to see their selection
. We stayed in June 2019 and for our bunks it would cost 7 USD (£5) per night.
Extras
Movie nights

Bicycle rental (additional charge

WiFi is available in all areas and is free of charge

Board games/puzzles

Free city maps
Summary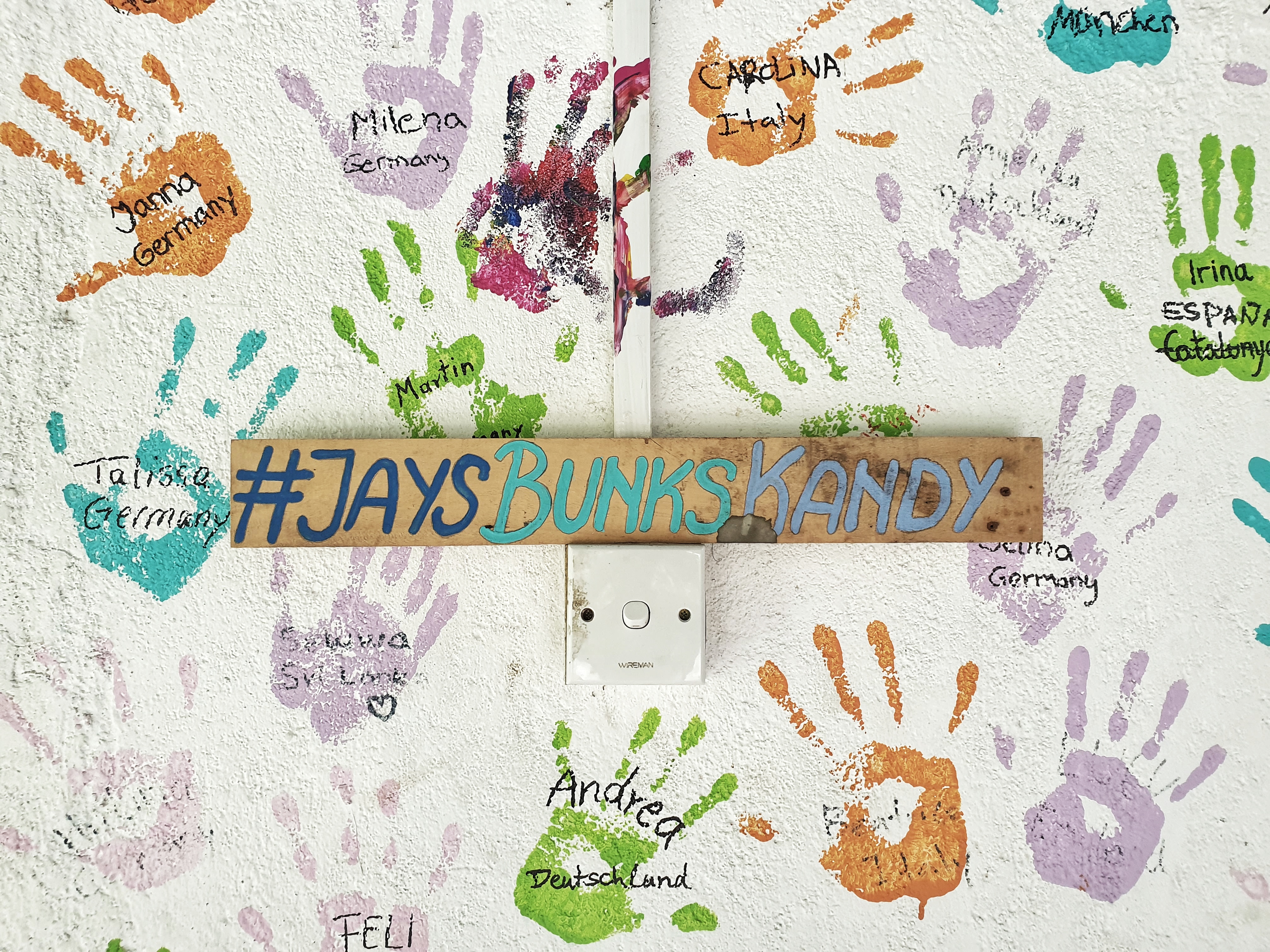 This place is absolutely beautiful and I am so glad that we chose to stay here for a few nights – its the ultimate backpacker hostel experience! The dorm was very high quality, comfortable, clean and safe. The hostel itself is super welcoming and the staff are so friendly, they can honestly not do enough for you to make your stay that little bit more comfortable than what it already is.
You will want to spend longer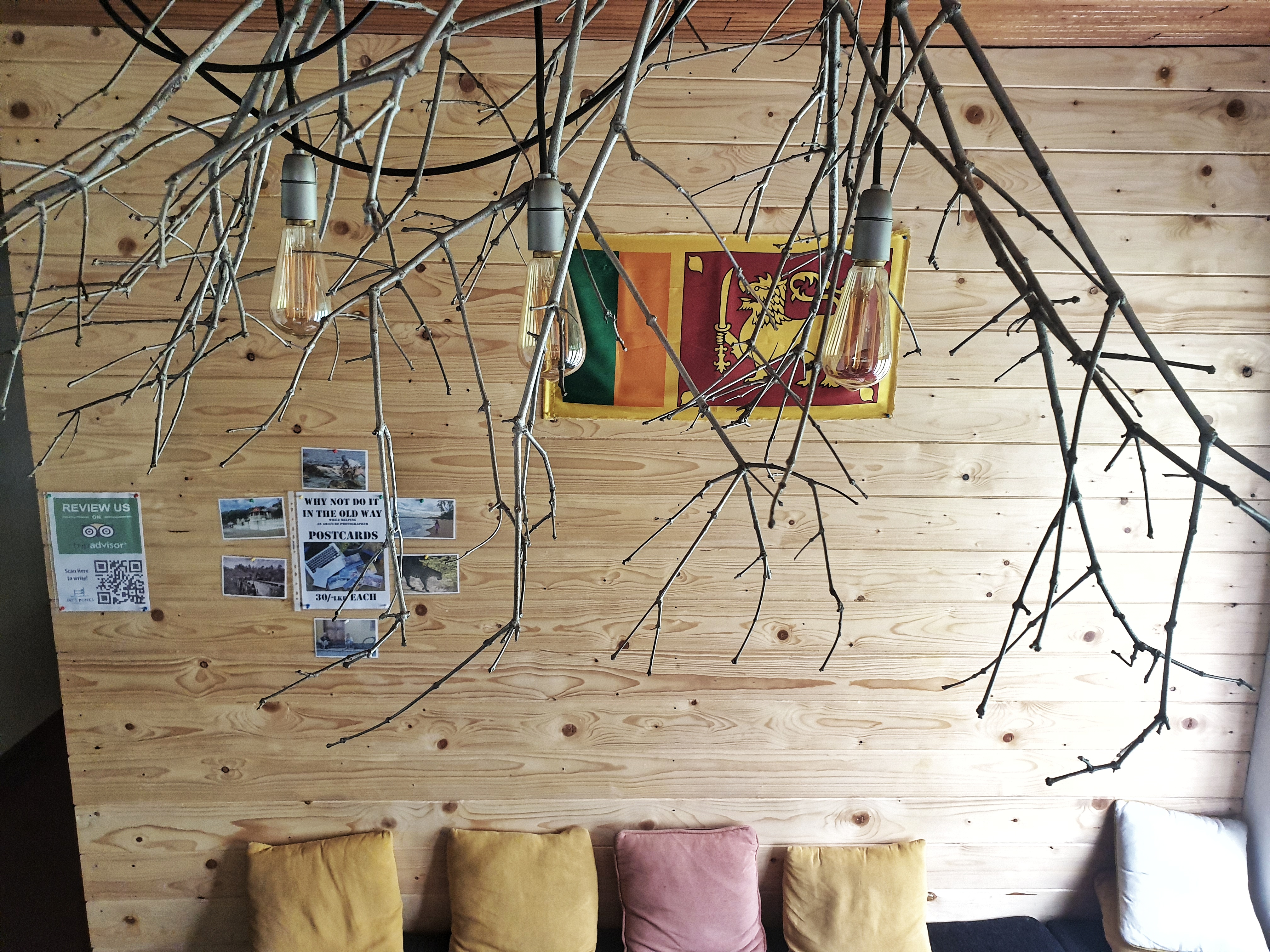 The location itself are hands down the best part about Jays Bunks Hostel. When you throw in the friendly communal areas and the lively city centre, delicious restaurant food and secluded privacy you are definitely onto a winner. If you are in Kandy and you want to have a unique hostel experience, I would highly recommend
Jays Bunks Hostel
.
Click here to book your stay
***Thank you to Jays Bunks Hostel for kindly sponsoring this post. All opinions are 100% honest & completely my own.