ROBINSON CRUSOE-ESQUE
⇷☓⇸
108 Palms Beach Resort is a unique place to stay, situated on a secluded virgin beach in the middle of a tropical exotic garden surrounded by beautiful palm trees and wildlife. During your stay here it will honestly feel like you are on a Robinson Crusoe adventure but with more luxuries and less of the ship wrecked situations.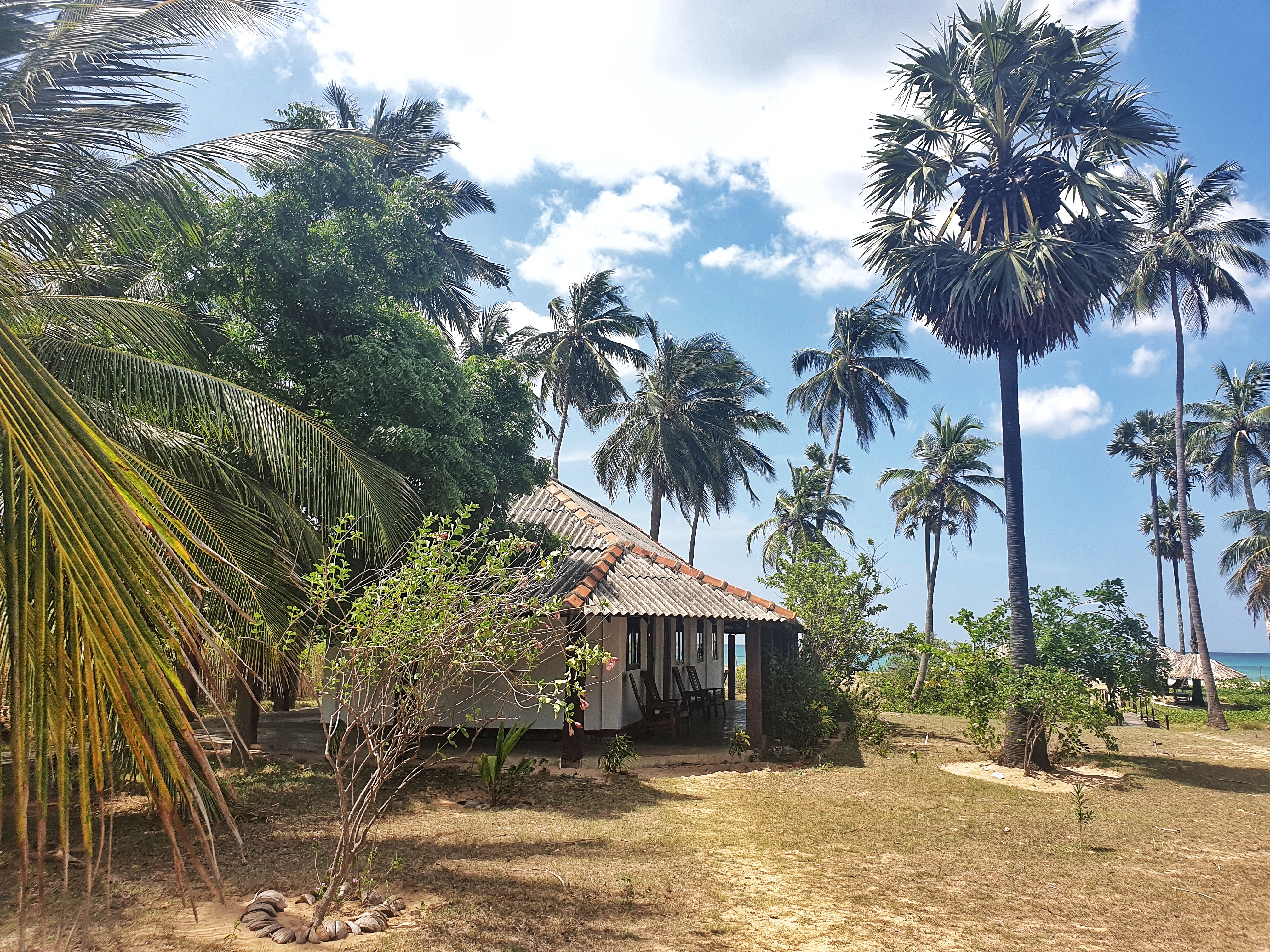 Most of the rooms look out on to the beautiful white beach and is only a short stroll to reach the water and go for an early morning swim or soak up the sun during the day. You will be greeted by the delightful manager who is at your service and their local chef will prepare authentic delicious local cuisine dishes including super fresh sea-food.
If you find yourself in Trincomalee, Sri Lanka then I would definitely recommend booking yourself a few nights stay here at the 108 Palms Beach Resort.
Highlights
Perfect secluded beach views
Plenty of water sports to keep you busy
Superb fresh local cusine
Friendly staff and locals
Excellent location to explore the surrounding areas
Beachfront Bungalow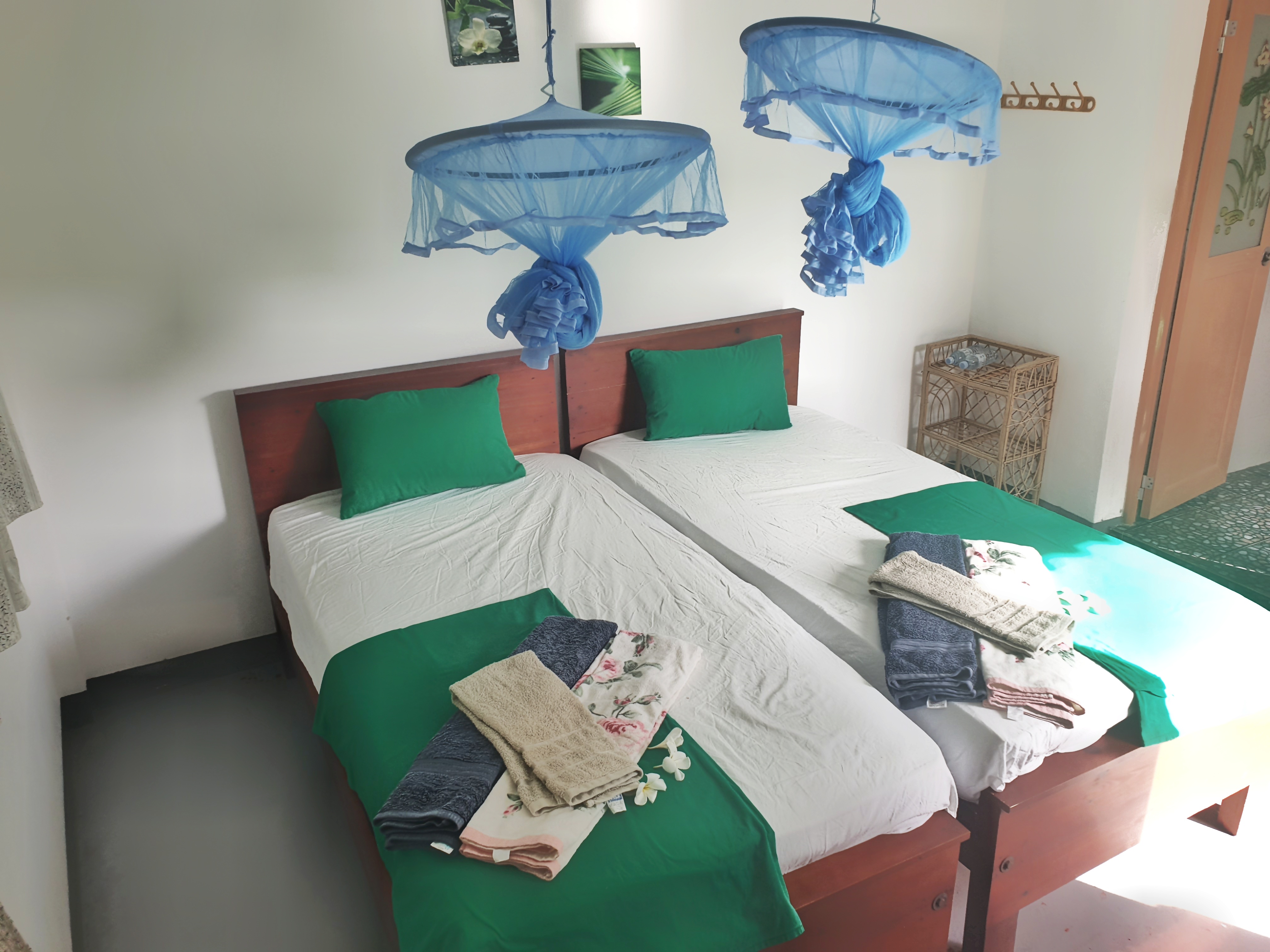 During our stay at 108 Palms Beach Resort we opted to spend three nights in the Beachfront Bungalow and we were certainly not disappointed.
Continuing the theme of Robinson Crusoe, our bungalow was super close to the beautiful virgin beach (35 metres to be exact) offering us divine views of this paradise. It was absolutely incredible to fall asleep listening to the relaxing sounds of waves crashing just outside and then waking up clear blue waters.  We had our own private entrance with a terrace that we could hang out on drinking a few cold beers and watching the sun go down before heading out for an evening of fun.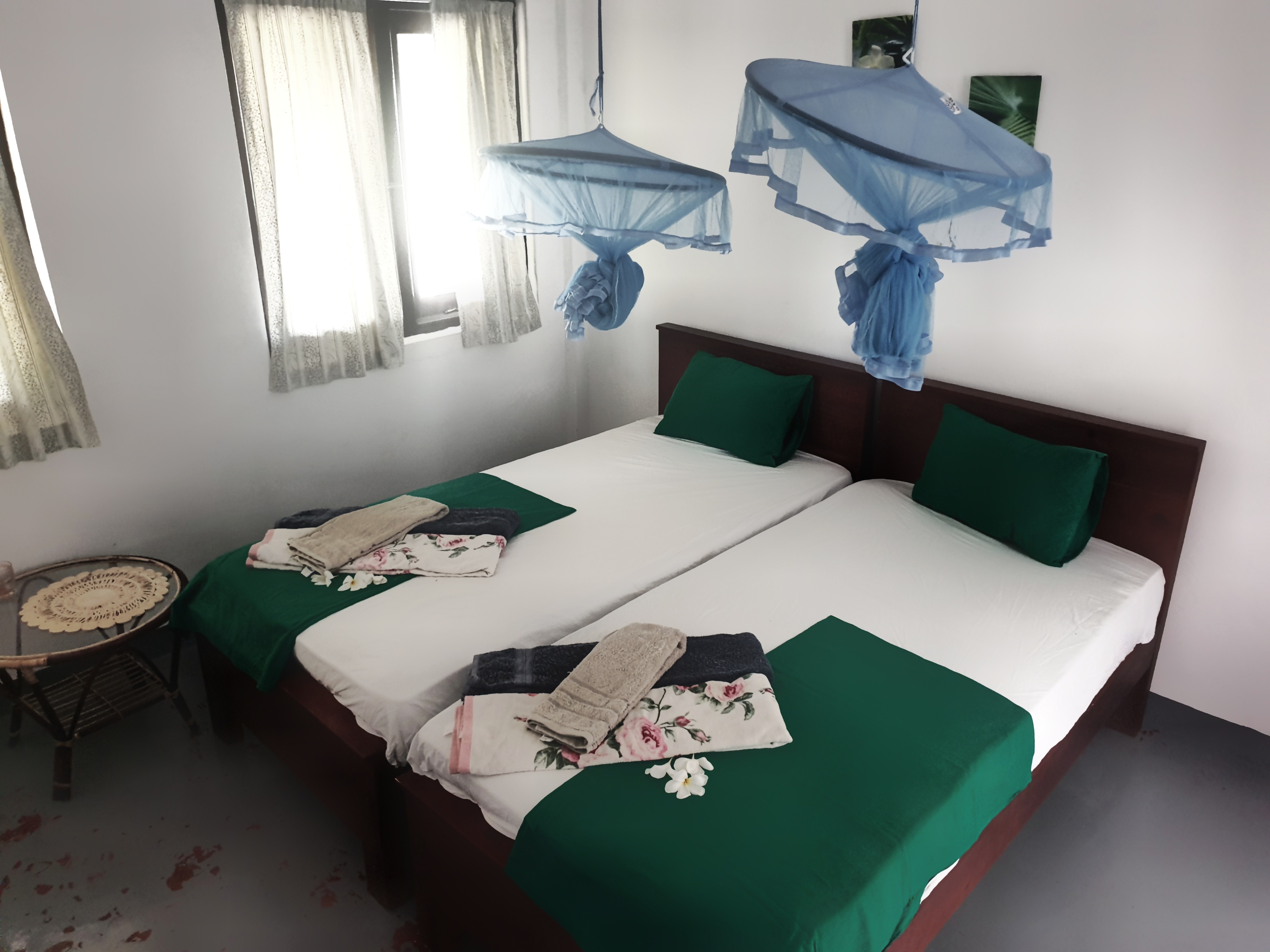 The bungalow itself is quite basic but it had a comfortable and clean double bed, with its own bathroom that included free toiletries, adjustable fan, mosquito netting, hammock, towels, bottled water and free Wi-Fi.
They also have a selection of other rooms and bungalows where you can check out here.
Activities
The Beach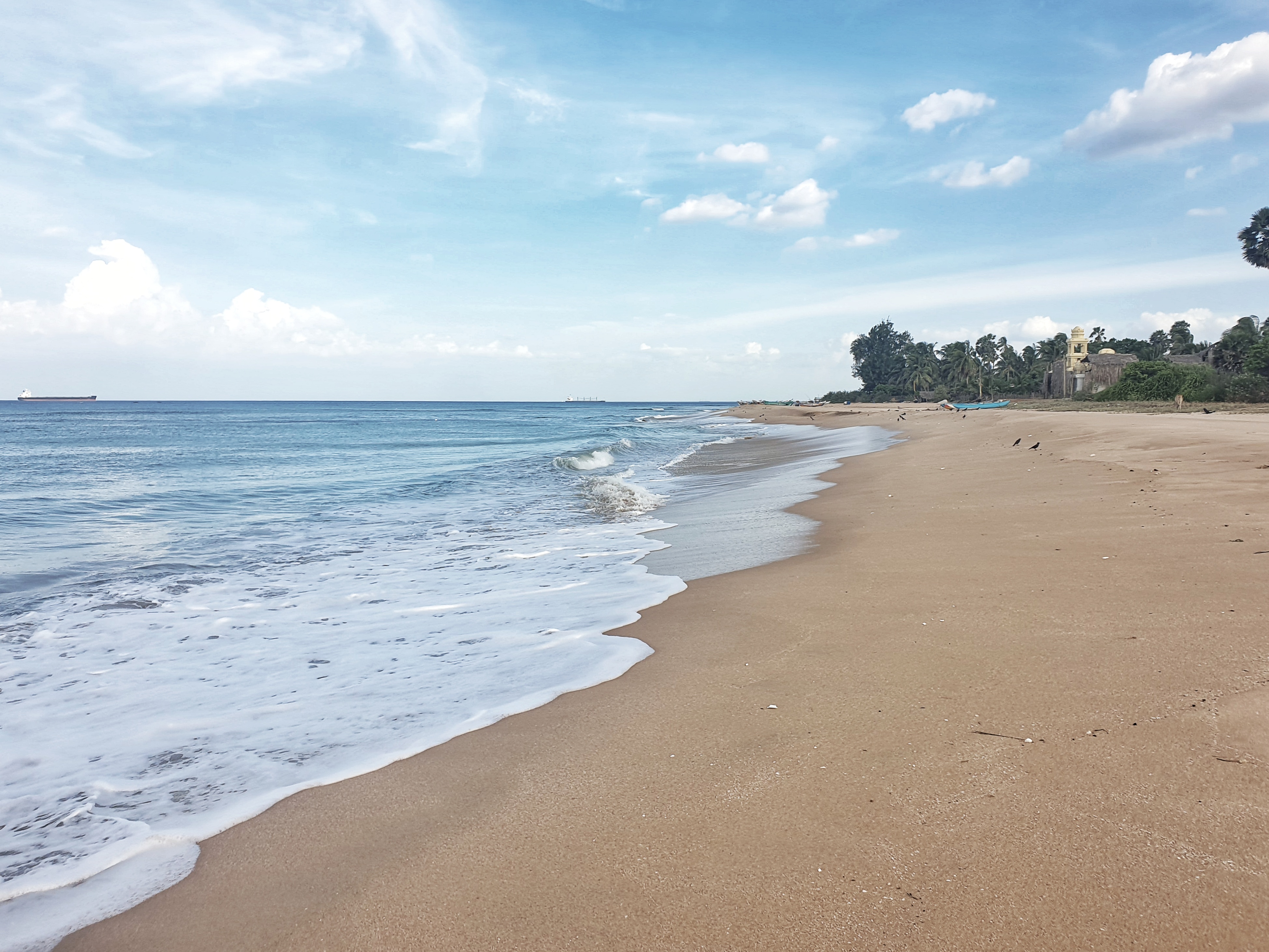 The resort is perfectly located directly on a beautiful beach which stretches for miles and offers plenty of things to do such as water sports (paddle boarding, snorkelling, diving, swimming, and boating), sun bathing, relaxing and yoga.
They offer the training of asanas, pranayama (breathing techniques), and you can also engage in guided relaxations and detox techniques including a total body detox, as well as in the guided detox of your organs (stomach, nose, nasopharynx, small and large intestines, eyes, lungs, etc.). Or if you prefer a more dynamic exercise, they can focus on whatever you wish or need.
Fee: LKR 1000 per a yoga lesson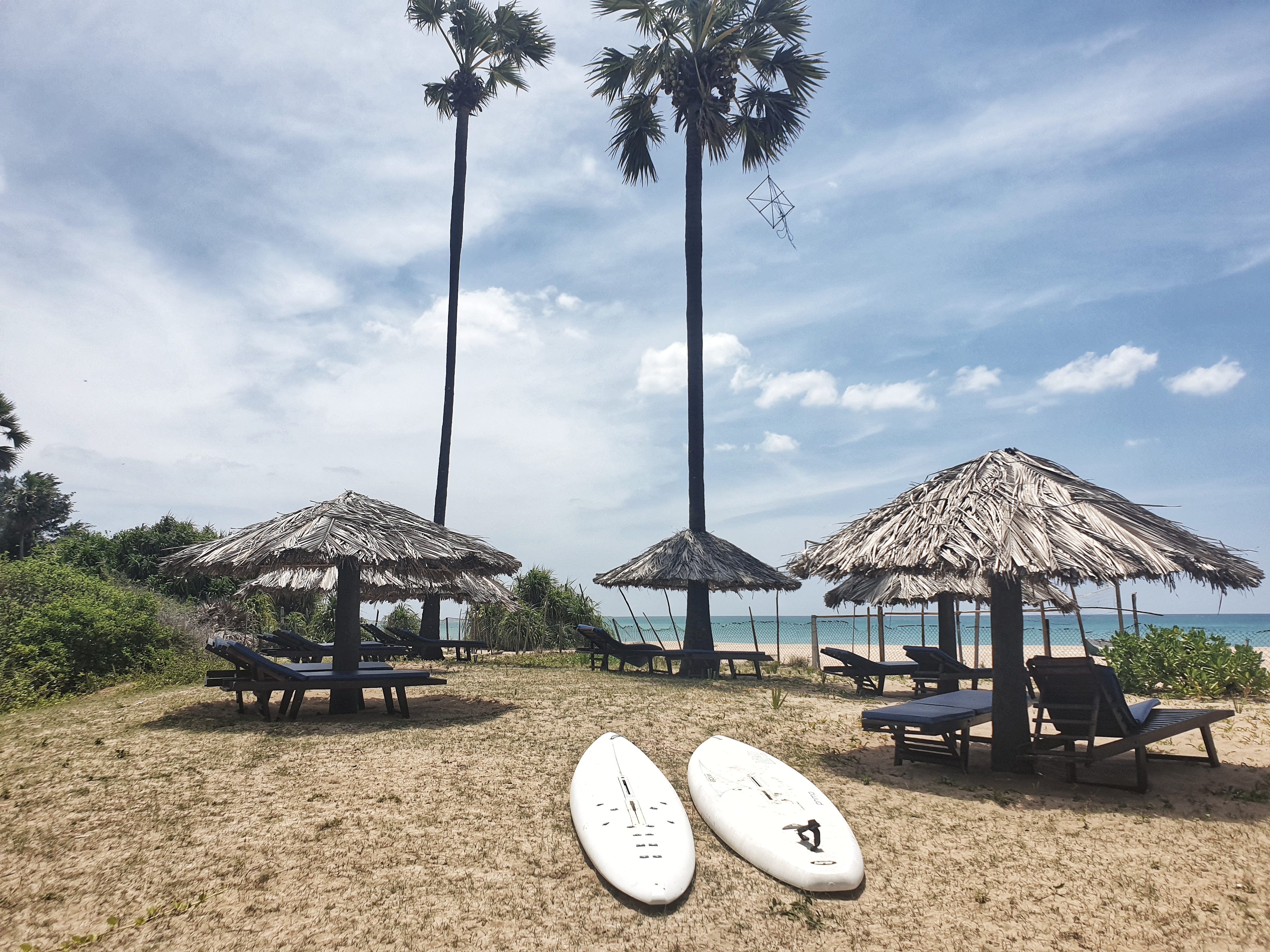 Being in Trincomalee is superb as it is a great location to reach nearly all the best tourist attractions that are worth seeing in Sri Lanka. 108 Palms Beach Resort kindly offer an abundance of excellent trips and tours so that you can experience all of them, including tours to and around Trincomalee, Sigiriya, Kandy, Nuwara Elliya, dolphin & whale observations, and many more.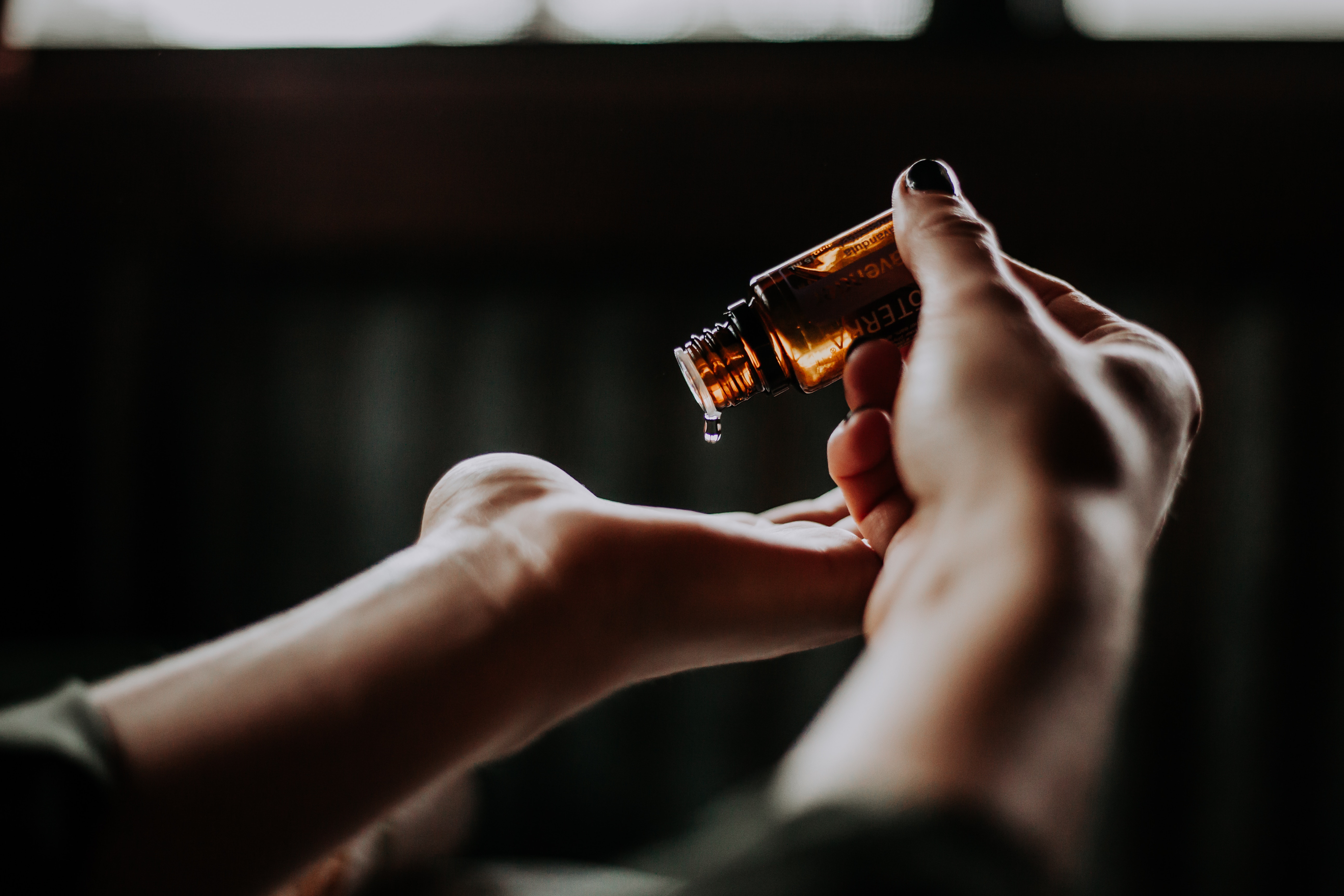 If you fancy some ultimate relaxation then the resort can provide you with an experienced massage therapist. You can enjoy a full body massage, a Thai massage, Kati Vasti with hot oils, etc. The massages and therapies bring you a pleasant relief which will be enhanced by the energy of our resort.
Santalwood, spices, aloe vera, honey, buffalo yoghurt and other essential oils and extracts are used for the massages.
Sigiriya (Lions) Rock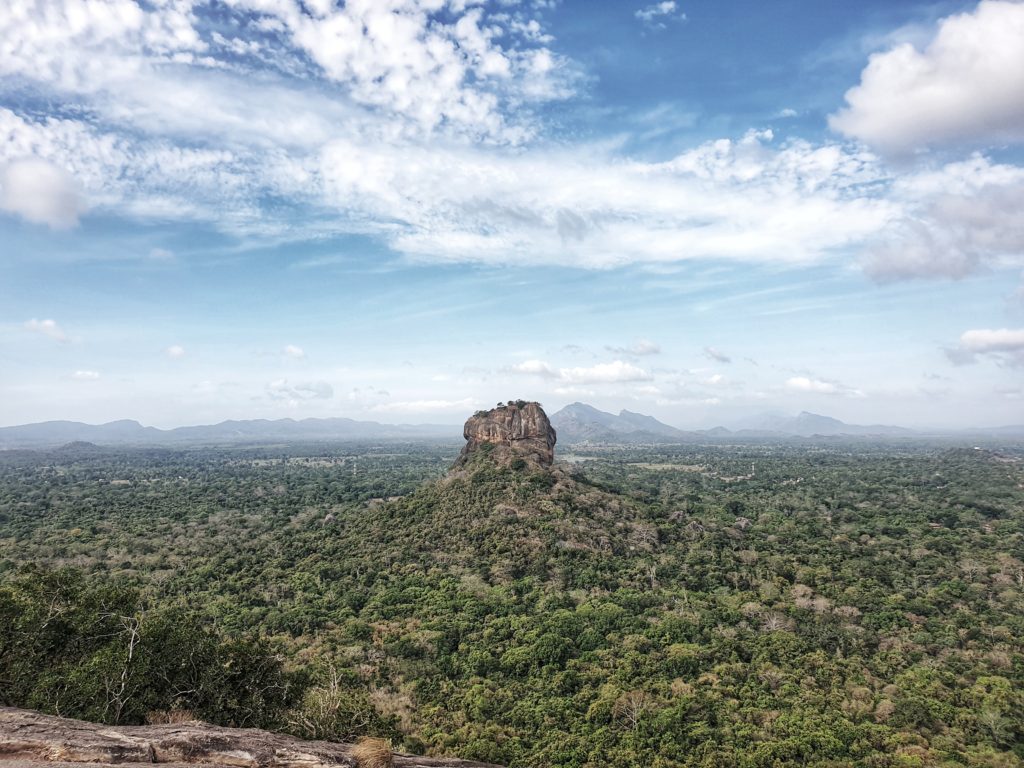 This has to be one of the most famous tourist attractions that you can find in Sri Lanka and for good reason too. This huge rock is only 3.5km away from the retreat and towers over the surrounding landscapes. It is thousands of years old and was the site of the Royal Palace of one Sri Lanka's ancient Kings. It has a lions paw cut into the rock so be sure to get a photo of this!

Pidurangala Rock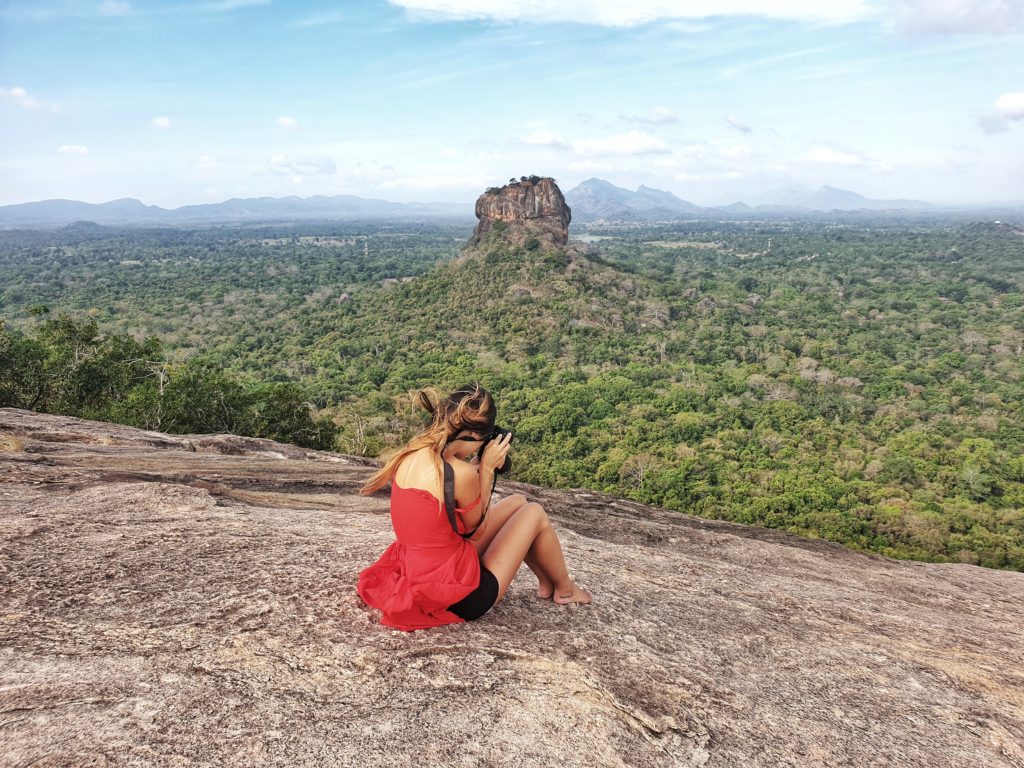 How to get there
Upon your request, the resort can arrange for your transportation from the airport to the resort. They offer either an air-conditioned minivan (for 8 people) or an air-conditioned car (for 4 people). Transportation fee is USD 160 for the minivan, and USD 140 for the car.
Manager: Filip Kolman
M: +94 0763017135 (whatsapp)
T: +94 0263128777
E: [email protected], [email protected]
Address:
Sali-Sampaltivu, Word no. 1/25, Trincomalee, Sri Lanka,
Price
They vary depending on what time of year you go and whether you stay in any number of the different styles of rooms they have. Click here to see their selection.
We stayed in June 2019 and for our room it costs 45 USD (£35) per night.
Extras
BBQ facilities
Breakfast was included during our stay
Golf course within 3km (extra charge)
Wi-Fi available in all areas
Free private parking
Bicycle rental (extra charge)
Summary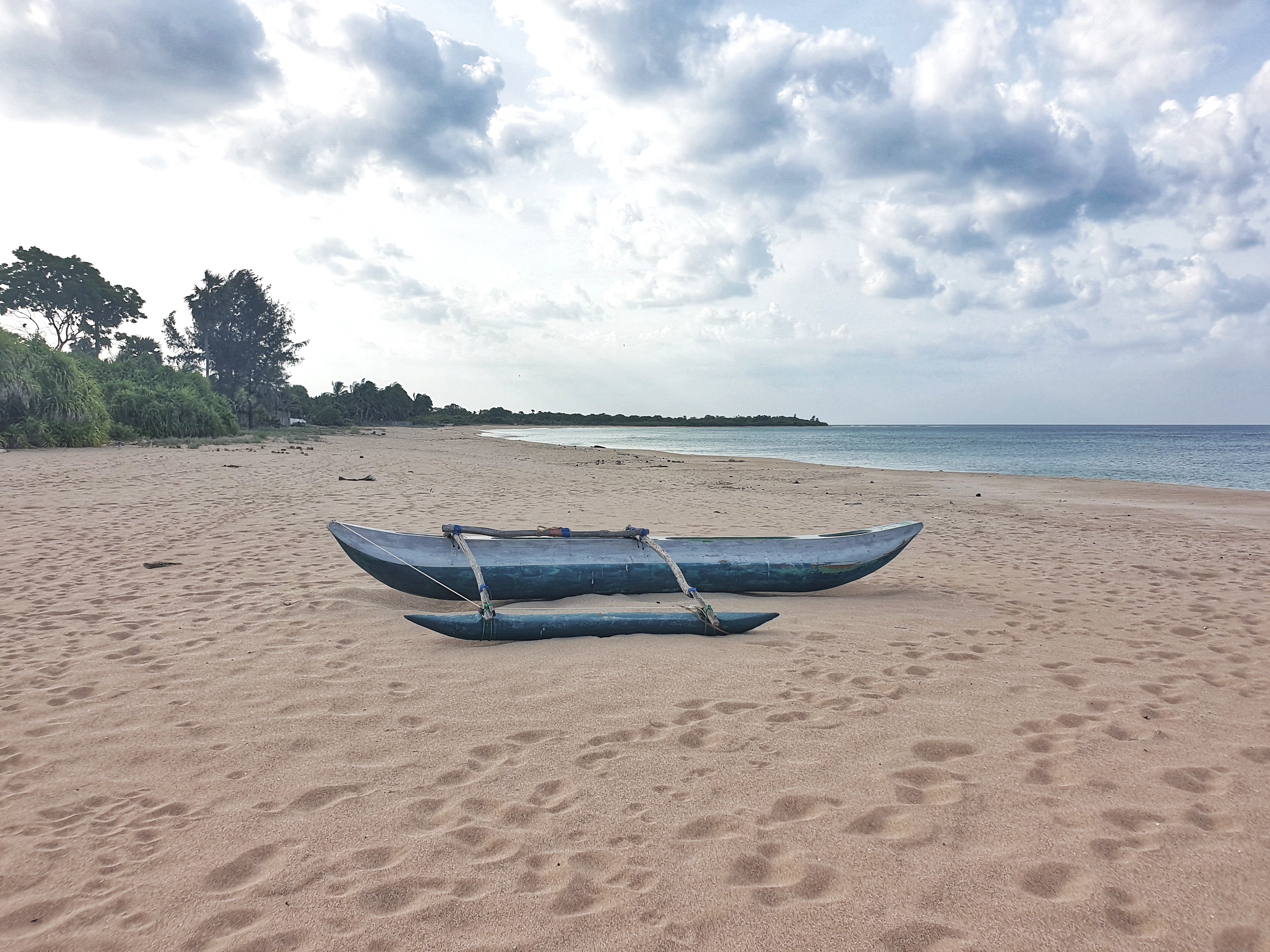 This place is absolutely beautiful and I am so glad that we chose to stay here for a few nights – its the ultimate secluded exotic experience!
The room was perfect for our needs, and I loved the view of the beach and ocean directly from our bed as well as falling asleep to the sounds waves. The resort itself is super welcoming and the staff are so friendly, they can honestly not do enough for you to make your stay that little bit more comfortable than what it already is.
You will want to spend longer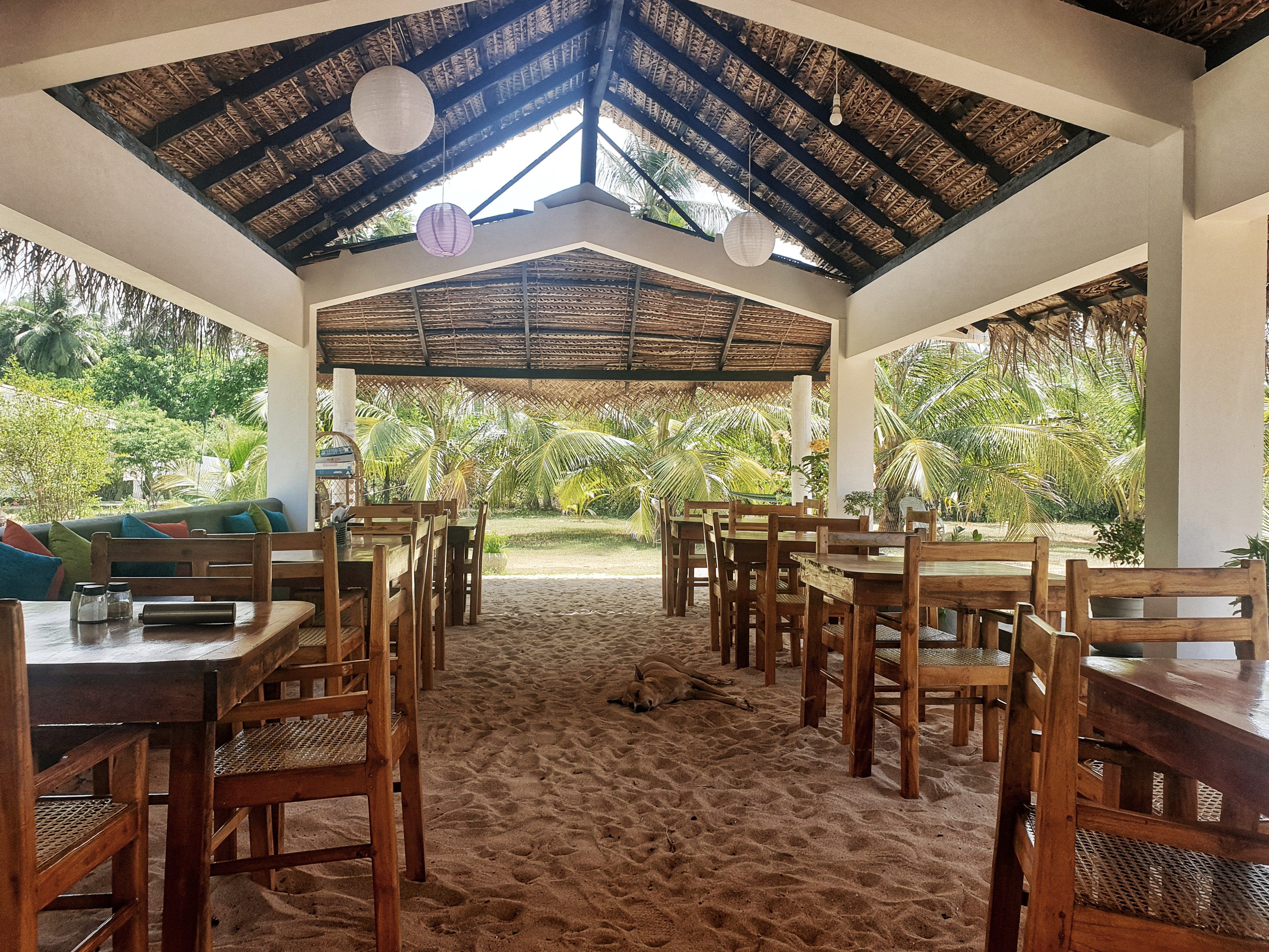 The beach is very unique and the location itself are hands down the best part about 108 Palm Beach Resort. When you throw in the spa & yoga activities, the delicious restaurant food and secluded privacy you are definitely onto a winner.
If you are in Sri Lanka and you want to have a unique experience, I would highly recommend 108 Palms Beach Resort.
***Thank you to 108 Palms Beach Resort for kindly sponsoring this post. All opinions are 100% honest & completely my own.