WHAT TO SEE AND DO
When most people think of Mexico they picture long beautiful beaches, delicious food and of course the infamous spring break pilgrimage. While Cancun has rows of luxury all-inclusive resorts, that is not the only thing to do in Mexico and it is far from what the country is really about.
Is it dangerous though, you may ask? Well to a degree yes, but so it every other country you may visit. You just have to be careful, keep your wits about you and not flash your cash too much to draw unnecessary attention to yourself.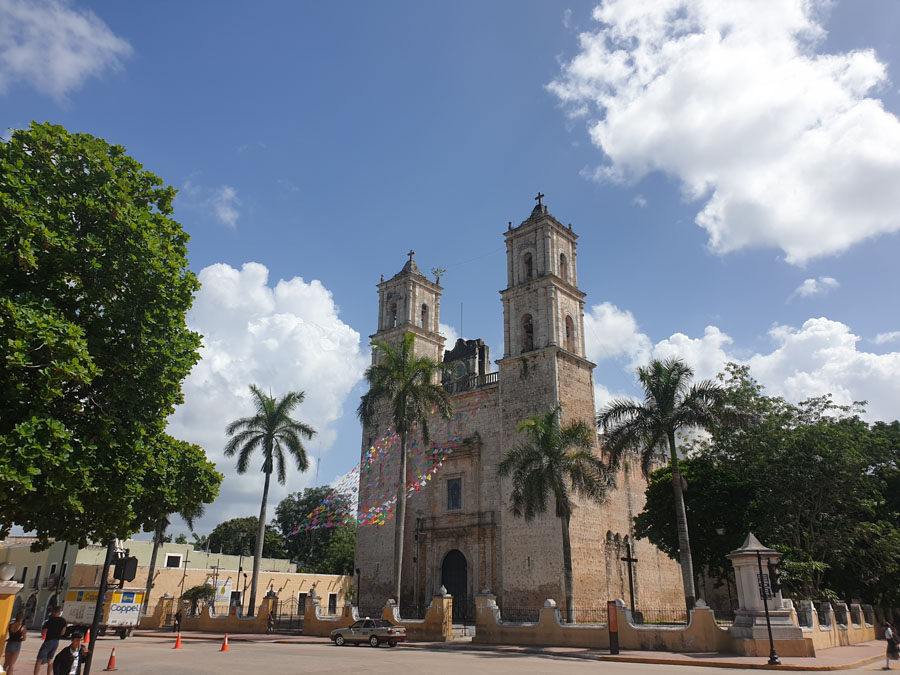 While Mexico's beaches are beautiful, and there's nothing wrong with wanting to kick back at an all-inclusive if that's what your heart desires. But that's not all there is to Mexico. Explore their culture, history and of course the world famous historical site – Chichen Itza.
Relax at an All-Inclusive Resort
With nearly 6,000 miles of coastline and some of the most beautiful beaches in the world, Mexico entices all those who enjoy sea and sand. There are plenty of wonderful resorts to choose from that offer infinity pools, luxury rooms, fine dining restaurants, spa & treatment centres and as much food and drink as you can possibly stomach.
It can get pretty hot so be sure to top up with plenty of sun cream and of course take advantage of any of the water sports such as paddle boarding, jet skiing, paragliding and scuba diving.
Explore Chichen Itza
Mexico was home to some of the world's great ancient civilizations. The Olmecs, Zapotecs, Mayas, and Aztecs left their imprint on the land and their descendants can be seen throughout Mexico. Visiting these ancient cities and temples fills the visitor with wonder at these ancient cultures. Mexico's ancient civilizations have left behind a wealth of art, artefacts, and places to visit.
Chichen Itza has been chosen by UNESCO as one of the New 7 World Wonders of the world and rightly so in my opinion. With lots of similarities to the Egyptian pyramids, it is honestly remarkable how these temples were even built back then without the technology we have today. As you walk around the grounds you will truly feel the presence of the Mayans and how they lived, not to mention being tempted to buy many of the touristy souvenirs that are being hawked at you from the side-lines. This is one of the Mayan sites you shouldn't miss.
Have Dinner at Pablo Escobar's Mansion
Are you a big fan of Narco's and the life of Pablo Escobar? Then you will be excited to know that not only can you visit his mansion in Tulum for lunch or dinner but you can also stay the night as it's a fully functioning resort. Filled with some of the most exquisite art pieces, a huge swimming pool, two fine dining restaurants and directly on the beach front this is something that should not be missed.
From the outside, the mansion can be easily missed, but luckily thanks Google Maps this isn't the case anymore and you can stroll straight in with no worries of being stopped by one of Pablo's hired men. Most people go here to take photos on the famous swinging sofa and chairs, but you have to buy at least $50 of food and drink to be allowed to do this if you're not staying at the mansion.
Check out the colourful buildings of Valladolid
It's a place where art and architecture are at the forefront, with its beautiful pastel buildings and old historic churches, and the cuisine is simply delicious. The streets are colourful and buzzing with life and to top it all off, Valladolid has been declared a UNESCO World Heritage Site since 1998.
We had some of the best fajitas we have ever tasted here and the locals are extremely friendly as well, always wanting to help you get to where you want to get to. Try to find the hidden cafes which serve up delicious coffee and of course indulge in the local history.
Jump into some Cenotes
Tulum is one of those towns that you really need to spend at least a week here exploring. One of the main attractions here are the stunning cenotes which is a deep, water-filled sinkhole in limestone that is created when the roof of an underground cavern collapses. This creates a natural pool which is then filled by rain and water flowing from underground rivers. The word cenote comes from the Mayan word dzonot, which means "well."
My favourite cenote in Tulum is the Calavera which means 'skull' in Spanish and also 'Temple of Doom' so how could you not want to visit here? There are currently three holes which you can access the cenote by jumping through and it has a large ladder to get back out again. This is extremely fun, and is only 200 pesos, roughly £8 per person.
Head to Holbox
There is undoubtedly a lot of amazing things to do in Holbox Island which is a little paradise although it is getting more and more popular, but is still a great hidden gem. The relaxed atmosphere, white sand beaches, clear warm waters and colourful buildings create the perfect place to escape to. Due to the fact that Holbox is so small, the best way to get around is either via bicycle or the quadbike taxis which are quite cheap to rent.
The highlights of this island are undoubtedly the fresh fish and sea food which you can find at any restaurant and I highly recommend the tacos to start with. Secondly, is the sand spit located at the end of the island where you can a lot of colourful wildlife such as flamingos, iguanas, sting rays, pelicans and sea turtles.
Get your photo with the "Ven a la Luz" (Come into the Light)
Quite possibly one the most photographed places in Tulum, this art piece by Daniel Popper is located directly out the front of the delicious Raw Café and Ahau Resort leaving bystanders in awe. It is a stunningly detailed wooden sculpture of a beautiful, highly adorned woman whose torso is seemingly opening her heart to welcome those who come to see her.
I would recommend visiting at sunset when the colours are quite honestly breath-taking and really lights her up for some magnificent photo opportunities. It is free to have photos with her, but just watch out for traffic on the road.
Cenote Suytan Sun Beams
This is one of the most surreal cenotes you will every visit in Tulum. As you descend via stone steps into a thin cave entrance, it suddenly opens up into a huge cavernous space where you immediately notice the huge stalactites which are like an icicle-shaped formation that hangs from the ceiling of a cave. In the middle a thin stone walkway stretching out into a perfectly still pool of turquoise water and creates the perfect opportunity for a stunning Instagram shot.
While you are down here, it is like being in a Tomb Raider movie, where the possibilities are endless for possible hidden rooms, boobie-traps and treasure. Of course, that's not what is really down here, instead you will find a strong sunbeam coming through a crack in the ceiling and creating the most surreal experience you will ever have.