THE SECRET PLACES
The city of neon, towering apartment blocks, dozens of shopping centres and surrounded by magnificent mountainsides, Hong Kong has always been one of the best destinations in the world to visit. Whether, on business trips, vacations, travel or becoming an ex-pat it has always drawn masses of people there adding to its already bustling city life and once you explore it you will see why.
Most notably known for the ICC tower which is the tallest building standing high above the city which presents some outstanding panoramic views – especially at sunset when the world below starts to light up. Then there is Temple Street Market with its many bargains, Times Square for all the main high street stores and Victoria's Peak
Ozone Bar, ICC Tower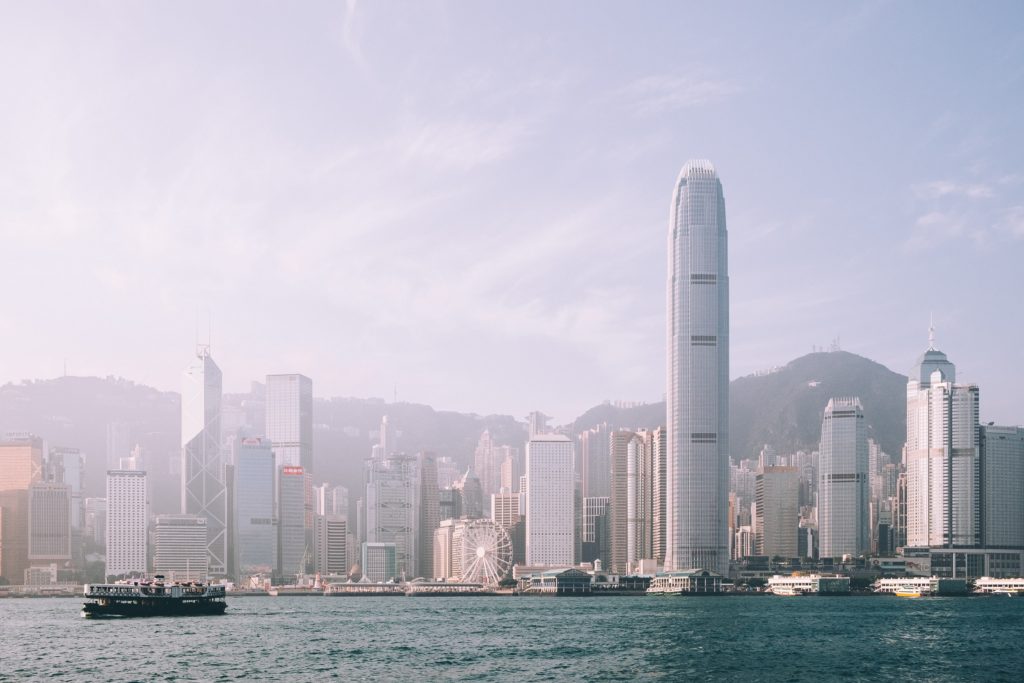 This is the highest rooftop bar in Hong Kong and with over 100 floors, you can see both Kowloon and Hong Kong Island from the top. This building can literally be seen from anywhere in the city no matter where you and it is one impressive structure. Once you ride the three elevators to the 118thfloor you will be seated at the main bar with some incredibly impressive views looking out over the city's skyline.
Be sure to reserve in advance as it gets really busy up there and if you may find yourself nowhere near a window defeating the object.
Monster Mansion
Also, known as Montane Mansion, this awesome apartment complex is nestled in Quarry Bay and not too far from the subway. As you walk past store fronts and blank doors, there is a walkway which if you weren't looking for it, you would walk straight past without a second look. Once on the other side it opens up into this huge courtyard surrounded on three sides by the tiered dilapidated apartments which have a certain charm.
The locals are also super friendly and usually have a joke with you while you are walking around admiring the architecture. Some of you may also recognise this building and that's because part of Transformers was filmed here – hence the nickname Monster Mansion.
Braeham Hill View Point
For most, Victoria's Peak is the ultimate view point of Hong Kong, however, little do they know that there is actually a far superior spot that not many people (including the locals) know about. Braeham Hill offers some awe-inspiring views of the city, harbour and the ICC tower which will leave you taking hundreds of photos to capture it 'just right'.
It's a small trek up to the peak where you get to some enjoy some nature and the surrounding countryside making it a really enjoyable trip.
Yum Cha Dim Sum
This is a delightful little dim sum restaurant located right next to Times Square in Hong Kong, and hidden away in a plain tower block. Once you arrive in the elevator on the 2nd floor, you are greeted straight away by huge cute versions of their orange Yum Cha which will definitely make you laugh.
These playful and inventive little characters come in all different shapes and sizes, the orange one is custard, the pigs BBQ pork and the birds a pineapple shortbread. Not to mention many other flavours and styles. This is well worth a visit!
Tian Tian Buddha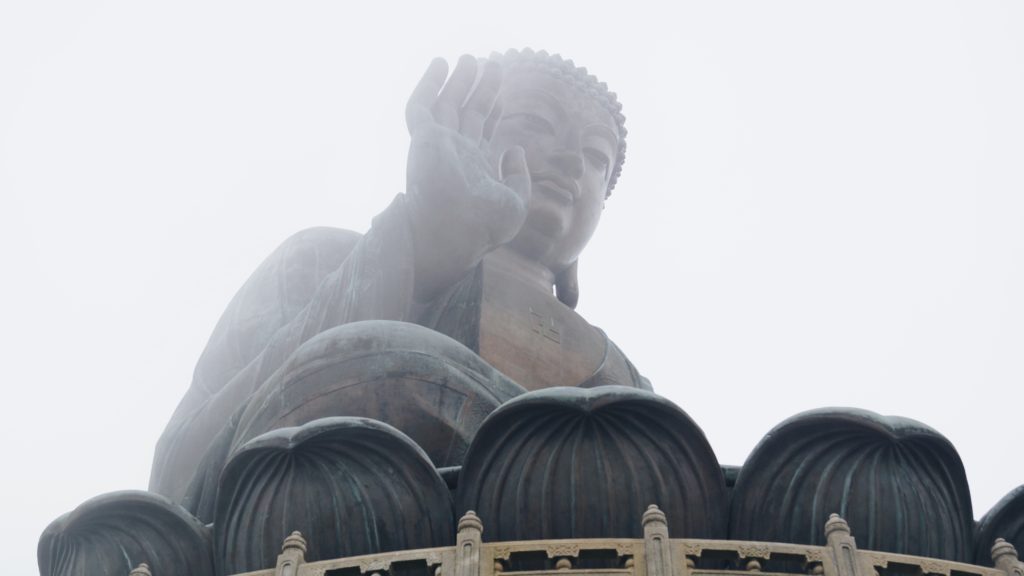 The remote Po Lin Monastery, hidden away by impressive mountains, became a popular attraction when the extraordinary Tian Tian Buddha Statue (also known as Big Buddha) was erected in 1993. Sitting at a remarkable 34 metres high and facing north to look over the Chinese people, this majestic bronze Buddha is well worth seeing.
It's well worth going on a clear day as due to the height of the statue it can easily be hidden by fog and mist.
Choi Hung Basketball Court
There is a good chance you may have seen this infamous Hong Kong basketball court in photos on Instagram or online. This picture-perfect location is a must-see, but it's not all that easy to find.The Choi Hung Estate is centrally located, and super easy to access by Hong Kong's subway system. While it's not exactly the most helpful tip, look for a nearby, multi-level parking lot and head up to the very top.
As you can see the pastel coloured apartment buildings make for a super aesthetic attraction, especially with the basketball courts in the foreground. It can get quite busy here with locals and tourists so it's best to get here early.
Tai O Fishing Village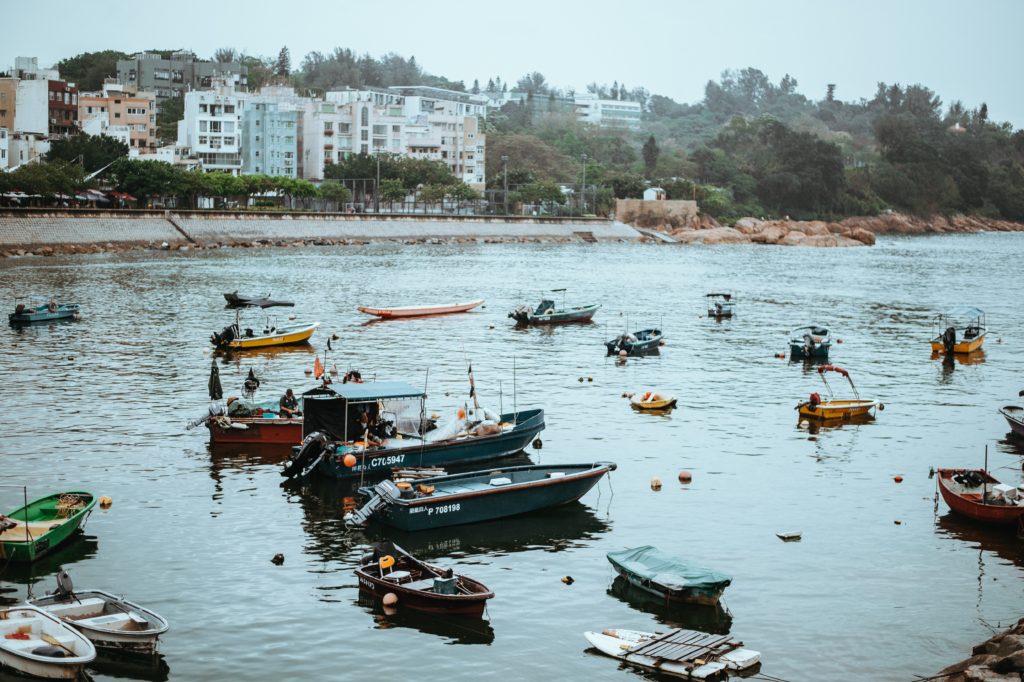 Like most small fishing towns near Hong Kong, Tai O operates at a much slower pace, which offers tourists a chance to escape the neon lights and towering buildings of the city. Other nearby areas of interest include the newly-constructed Tai O Promenade, the Tai O Market, the Kawn Tai Temple, and the Nga Kok Church, as well as the signature stilt houses the Tankan people built along the Tai O River.
Tucked away in the greenery of South Lantau, transportation to Tai O is available by ferry or bus. Practically, the best way to get to Tai O is to take the Hong Kong Mass Transit Railway (MTR) to Tung Chung Station and then the number 11 bus from Tung Chung Town Centre for a total journey of a little over an hour, if the connections fall into place.
Shek Kip Mei Estate
If you head to Shek Kip Mei Estate the first thing you will notice are all of the colourful apartment buildings which really catch your eye as you are roaming around the streets below. However, the best view is definitely from above and the best place for this is a college which is quite close to the subway. You will have to climb some fire escape steps to reach the top and it is closely guarded by security.
But, if you stay out of the CCTV they will generally leave you alone and you will be free to take photos until your heart is content.
Man Fung Building
This is truly an unmissable location in Hong Kong and well worth checking out on your trip there. Located literally on the Man Fung Building (Google can tell you exactly where this is) the bright yellow structure is pretty hard to miss. Not to mention the impressive artwork by Okuda of a vibrant bear which is really striking.
You can definitely get some awesome photos from street level, especially on the corner looking up looks really good. However, the ultimate shot is from the roof top across the road. I had to wait until a local let me in, head up the stairs to the top floor, climb a fence onto the roof and look down on the lovely city below me.
Hollywood Road
Hollywood Road, running from Sheung Wan in the west, through Soho and northern fringes of Central in the east, was one of the first roads built in Hong Kong. While most of the shops on the road feature serious antiques from the imperial past, the market on Cat Street is a more wheeler and dealer set up.
The market stalls here peddle Mao portraits, posters advertising five-year plans and other Communist curios. Everything is cheap and often fake, but it's a great place to pick up a souvenir or two for friends and family back home. Look out for movie posters featuring Bruce Lee striking a post.