LUXURY AT ITS FINEST
Located on the edge of the Van Long Nature Reserve, Emeralda Ninh Binh Resort is surrounded by beautiful tropical landscaped gardens and is only a 30-minute drive from the Tam Coc-Bich Dong caves as well as Cuc Phuong National Park which is 30 km away.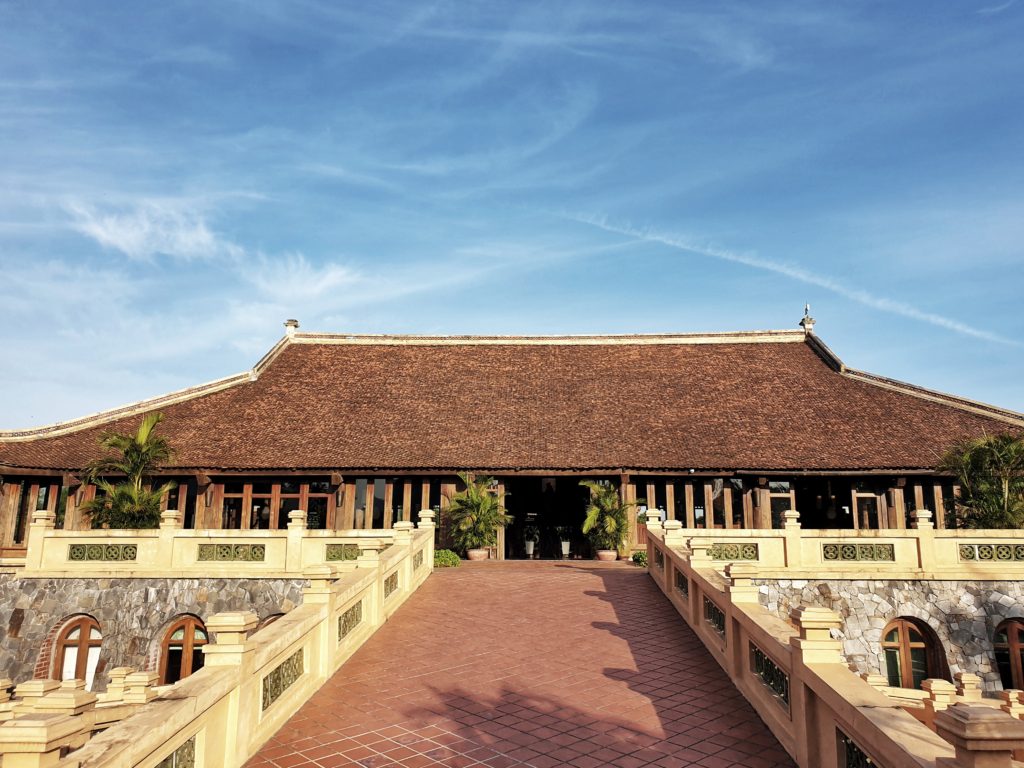 Boasting 3 swimming pools, a relaxing spa and villa style rooms furnished with natural materials including wooden furniture it is definitely a place of luxury. Throw in the Organic Restaurant which offers healthy Vietnamese, Asian and Western dishes – you won't want to leave.

If you find yourself in Ninh Binh, Vietnam I would highly recommend booking a few nights stay at Emeralda Resort.
Highlights
Right next to the infamous Tam Cop-Bich Dong caves
Beautiful comfortable and clean villa style rooms
A pick of 3 refreshing swimming pools
Super friendly and welcoming staff
Incredible views of the surrounding countryside
Superior King Room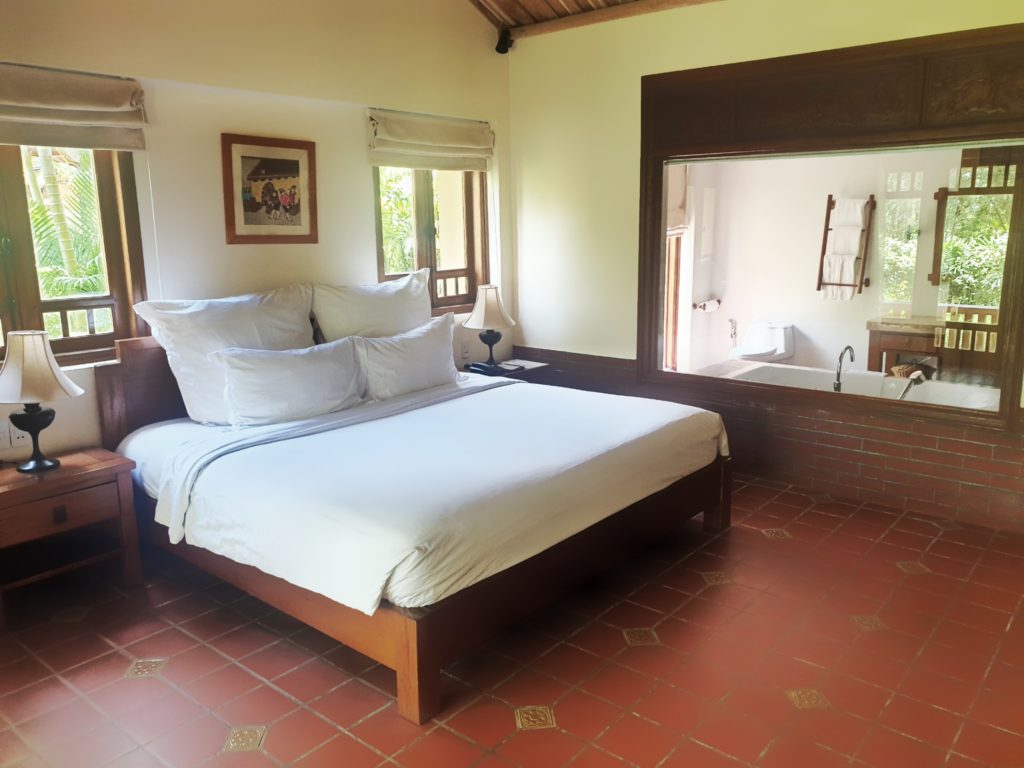 During our stay at the Emeralda Resort we opted to stay in the superior room with a king size bed which was perfect for our needs and provided a very comfortable nights sleep. With fantastic tropical views, aesthetically pleasing decor, spacious and comfortable furniture we almost didn't want to leave.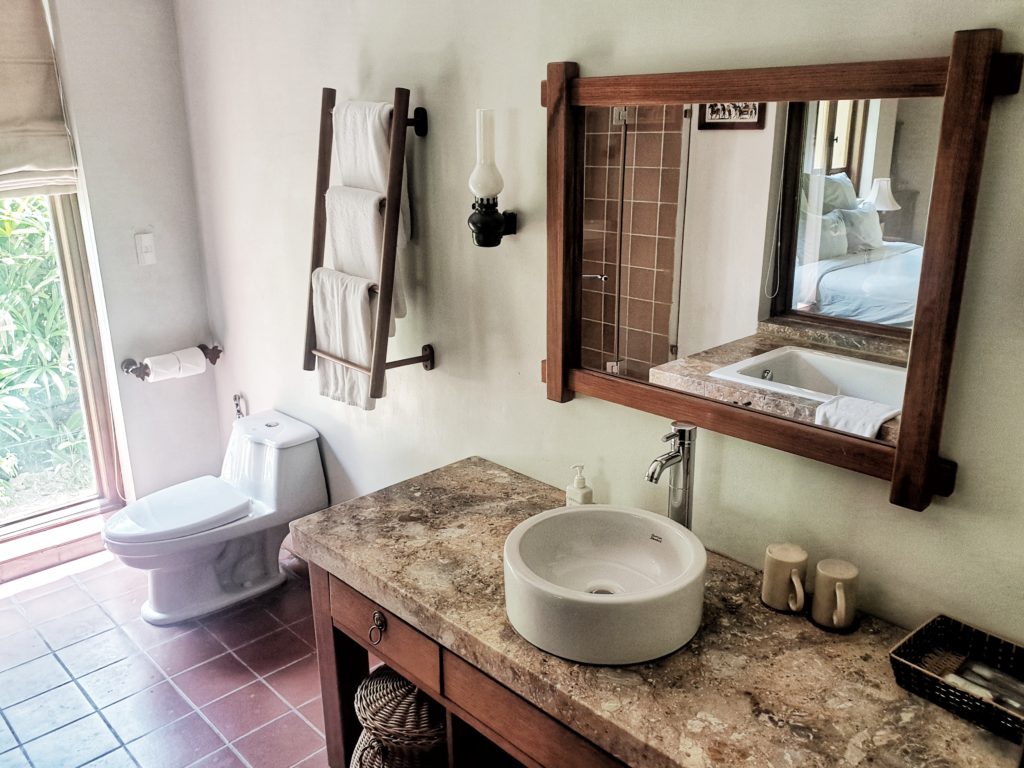 Furnished with natural materials including wooden furniture, the room has large windows and a balcony overlooking the resort's gardens which was a brilliant way to wake up in the morning and seeing those views. It comes with a king size bed, private en-suite bathroom, large writing desk and wardrobe to store all your luggage and clothing.

What you get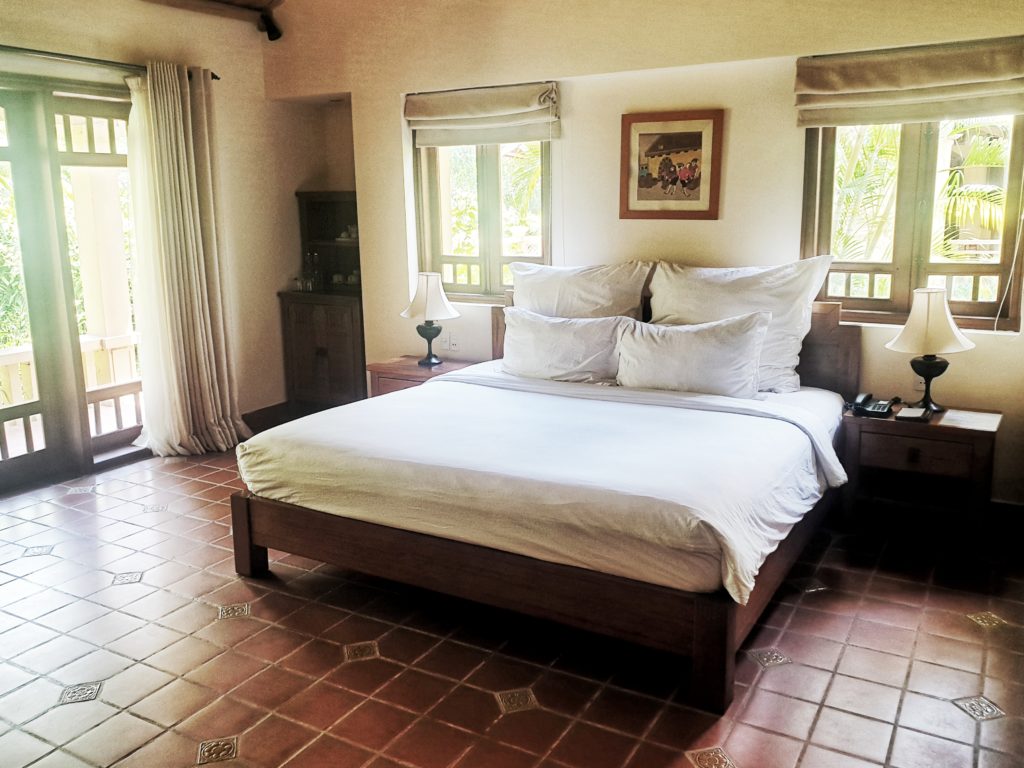 The room comes equipped with free toiletries, large flatscreen TV, strong Wi-Fi, blackout curtains, air-conditioning, free bottle water, tea & coffee making facilities, safety deposit box and a mini bar.

To view all their other rooms click here.
Activities
The swimming pools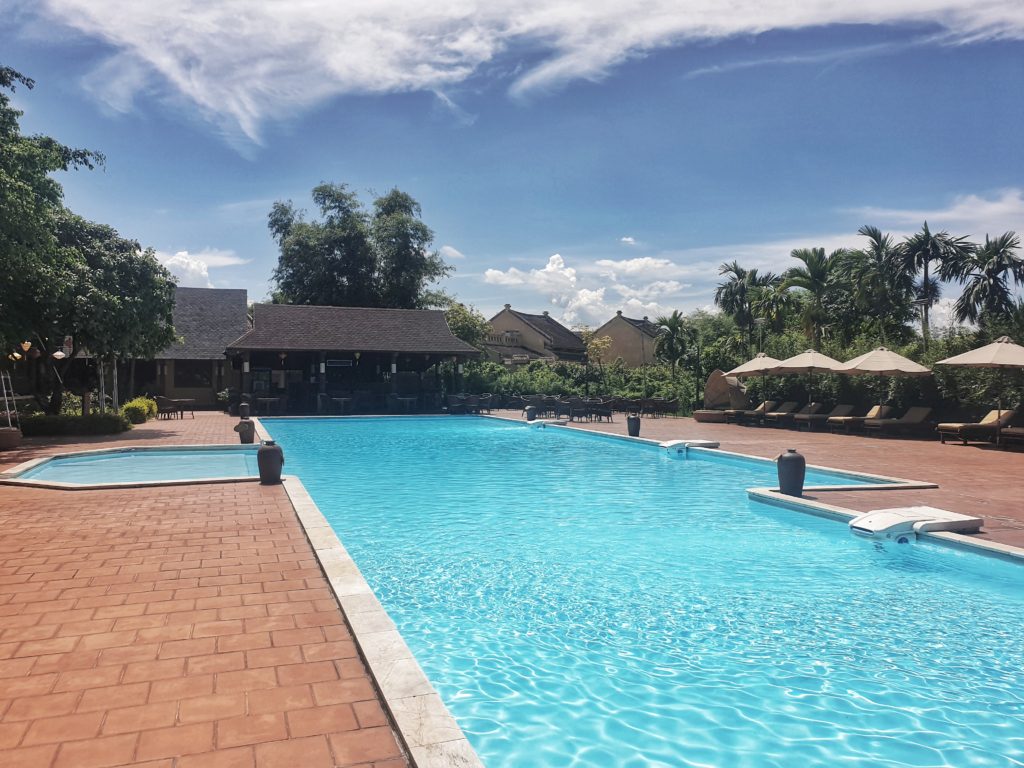 You are really spoilt for choice when it comes to pools at this resort. They have two smallish and one large swimming pools which are absolutely perfect for relaxing in and taking a refreshing dip in the cool water to escape the Vietnamese heat for a while. If you fancy a day of just pure chill out, then grab a towel and a sun lounger and you're sorted.

The Spa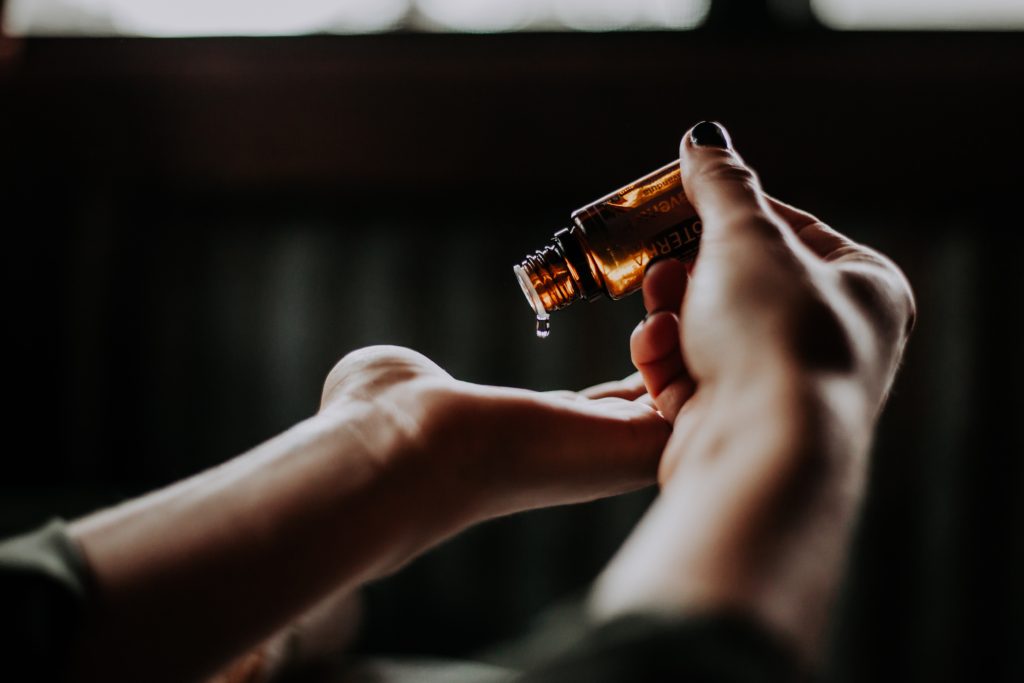 The La Cochinchine Spa in in-house and has a number of different treatments and therapies that you can select from. If you wish to be pampered then I would highly suggest booking yourself in for one of these sessions. Click here to see more.

The Gym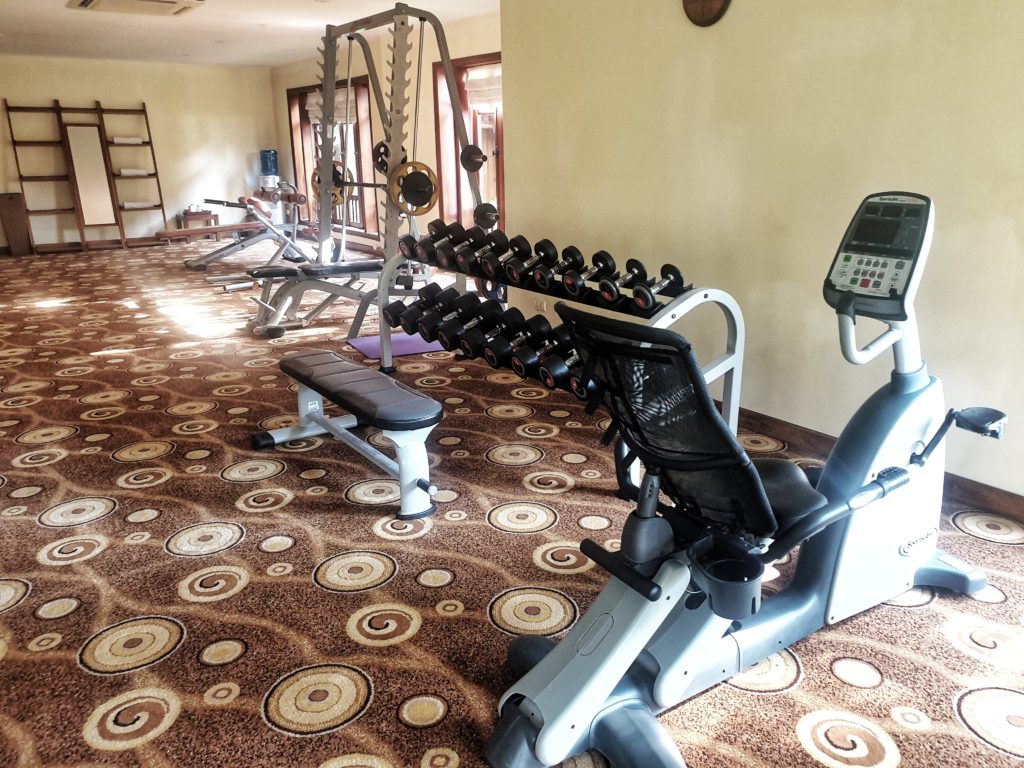 The gym was fully equipped with everything you need for a decent workout. From free weights to fitness machines and yoga balls you definitely work up a sweat. There is also air-conditioning, free water and yoga mats.
Pick a tour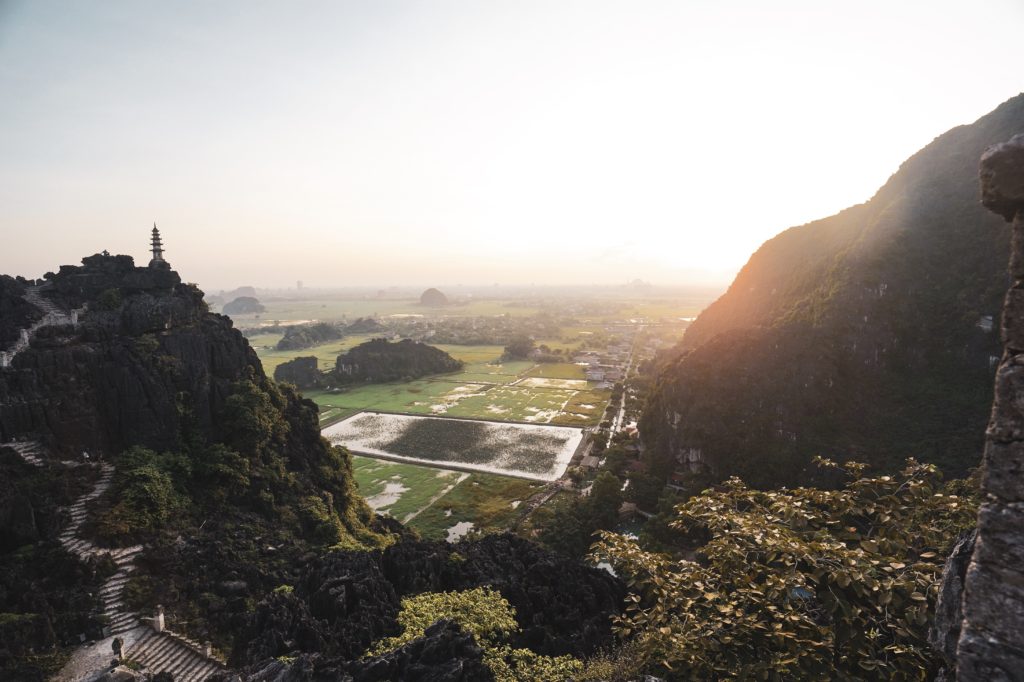 There are three you can chose from:

Tam Coc Caves – where you travel by rowing boat along Ngo Dong river through the rice fields to visit Tam Coc and its three grottoes.

Trang An Pagoda – Take a rowing boat to discover the marvellous eco-tourism complex where a system of unique grottoes like Ba Giot, Dia Linh, Toi (Dark Cave), Sang (Briget Cave), Ao Trai Cave and Seo Cave make this place both mysterious and attractive.

Va Long Nature Reserve Biking Tour – Take a one and a half hour boat trip to discover unspoilt nature, wild life and a cave system. Then start biking about 6 kilometres from Van Long village to explore the beautiful surrounding countryside. Leave your bicycle with a local family and walk around the village to visit an old temple, then return and have lunch with the local family.

Bich Dong Pagoda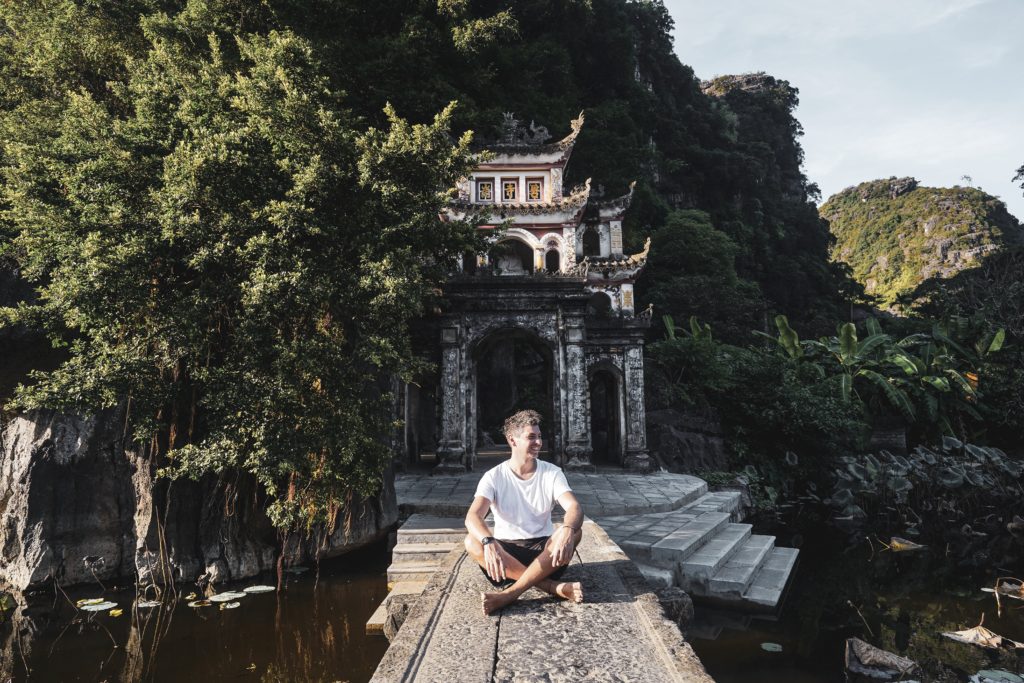 Bich Dong Pagoda is a cluster of majestic mountain cave temples elegantly residing around the area. These ancient shrines and historic pagodas are scattered in intervals along the hillside, some dating back to as early as the 15th century. You'll have to walk and climb to get to each monument, but the journey en route treats you to lavish views of the valley and luscious greenery.

How to get there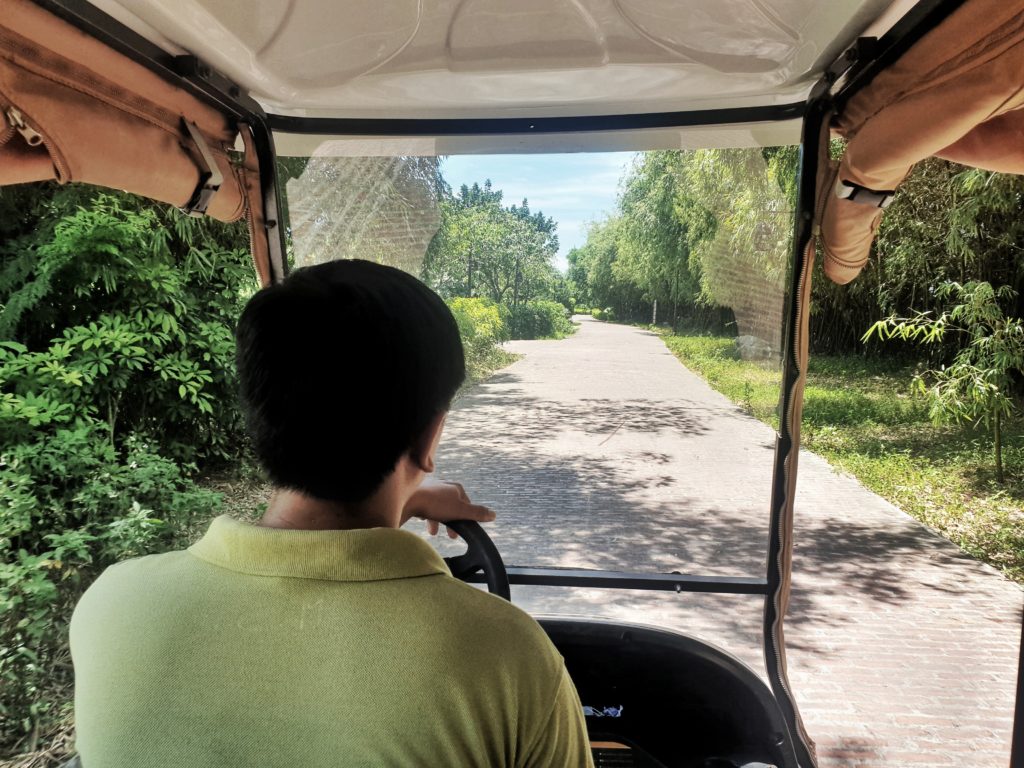 Address:
Van Long Reserve, Gia Van Commune,Gia Vien District, Ninh Binh Province
Phone:+84 2293 658 333
Email: [email protected]
Prices
The prices will vary depending on what time of year you stay – to check out the pricing click here.
We stayed in August 2019 and for our Superior King Room it would cost 3,819,484 VND (£129) per night.
Extras
WiFi is available in all areas and is free of charge.
Free private parking is possible on site (reservation is not needed).
Airport shuttle
Table tennis and other games available
Luggage storage
Bar and restaurant available
Summary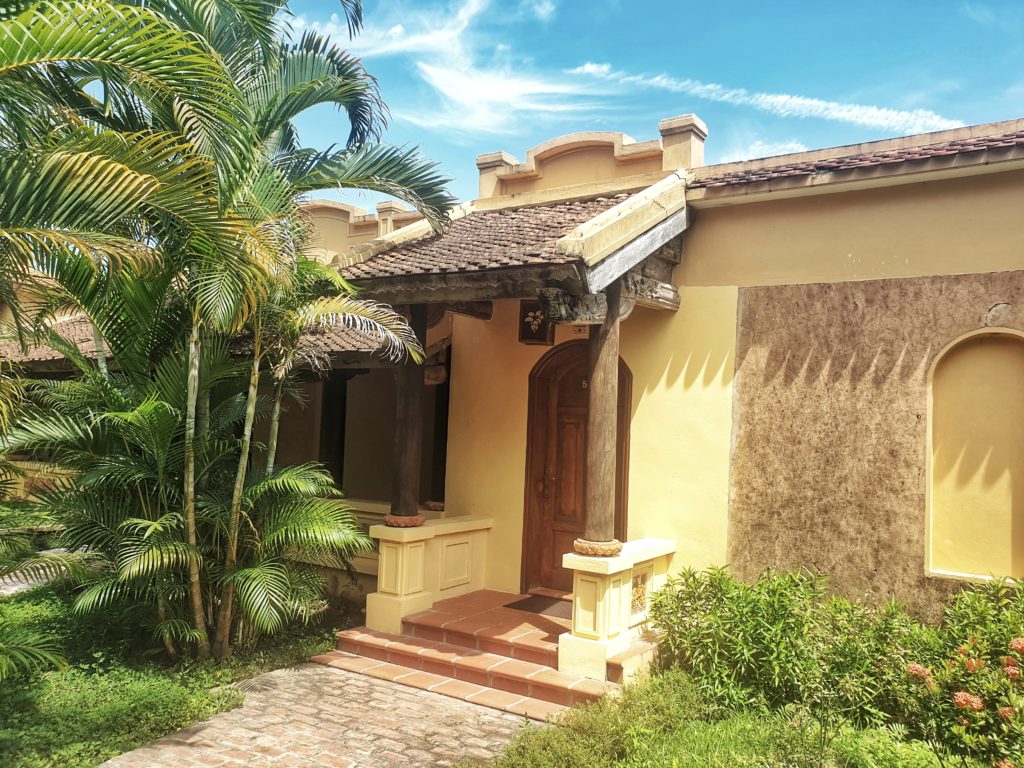 This resort is absolutely beautiful, luxurious, and the perfect place to stay while in Ninh Binh. I am so glad that we chose to stay here for a few nights – its the ultimate Vietnamese experience!

The rooms were fantastic, we had a super comfortable nights sleep and really enjoyed watching the surrounding countryside from our bed and balcony. The swimming pools were my favourite feature and the staff are so friendly, they can honestly not do enough for you to make your stay that little bit more comfortable than what it already is.
You will want to spend longer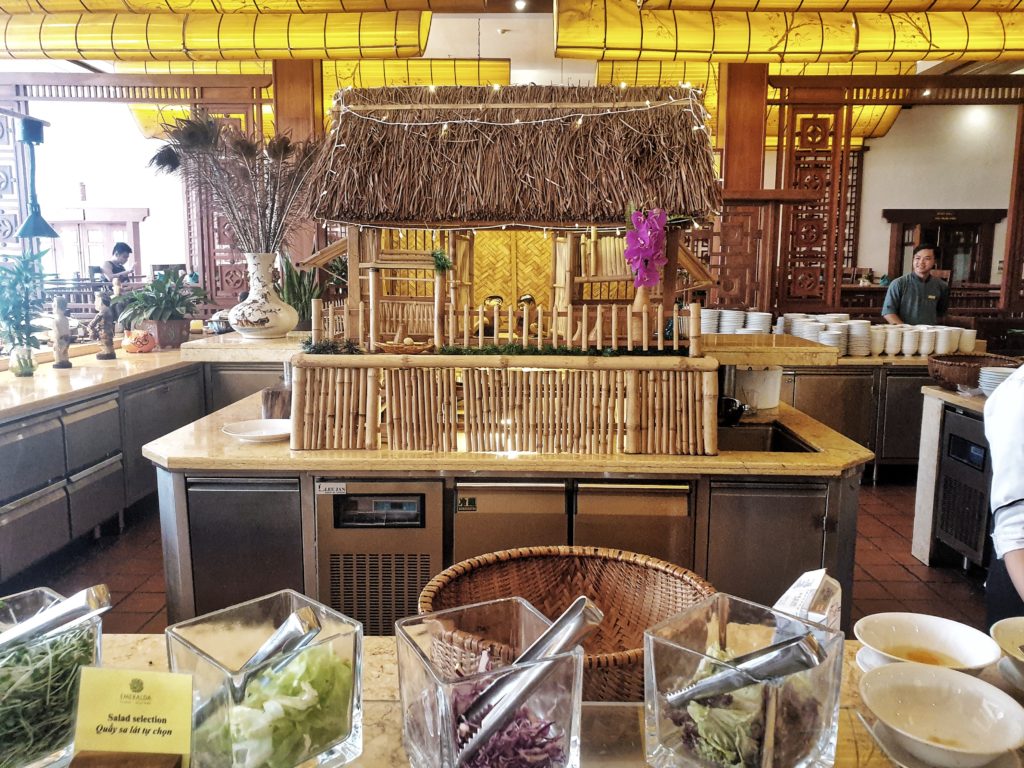 The city is quite sleepy but the views are breathtaking and you will find yourself soaking them up the whole time you're there. When you throw in the close proximity to the markets and all of the other attractions you are onto a winner!
If you are in Ninh Binh, Vietnam, and you want to have a unique Vietnamese experience, I would highly recommend Emeralda Resort.
***Thank you to Emeralda Resort Ninh Binh for kindly sponsoring this post. All opinions are 100% honest & completely my own.