A Romantic Getaway & Wellness Paradise!
Set amidst a tropical garden that surrounds the beautiful five star La Veranda Resort with its French colonial architecture and decor this is truely luxury. Hidden away on the stunning Vietnamese island of Phu Quoc, it is only a 50 minute flight from Ho Chi Minh and central to all local attractions.

Get the 5 star treatment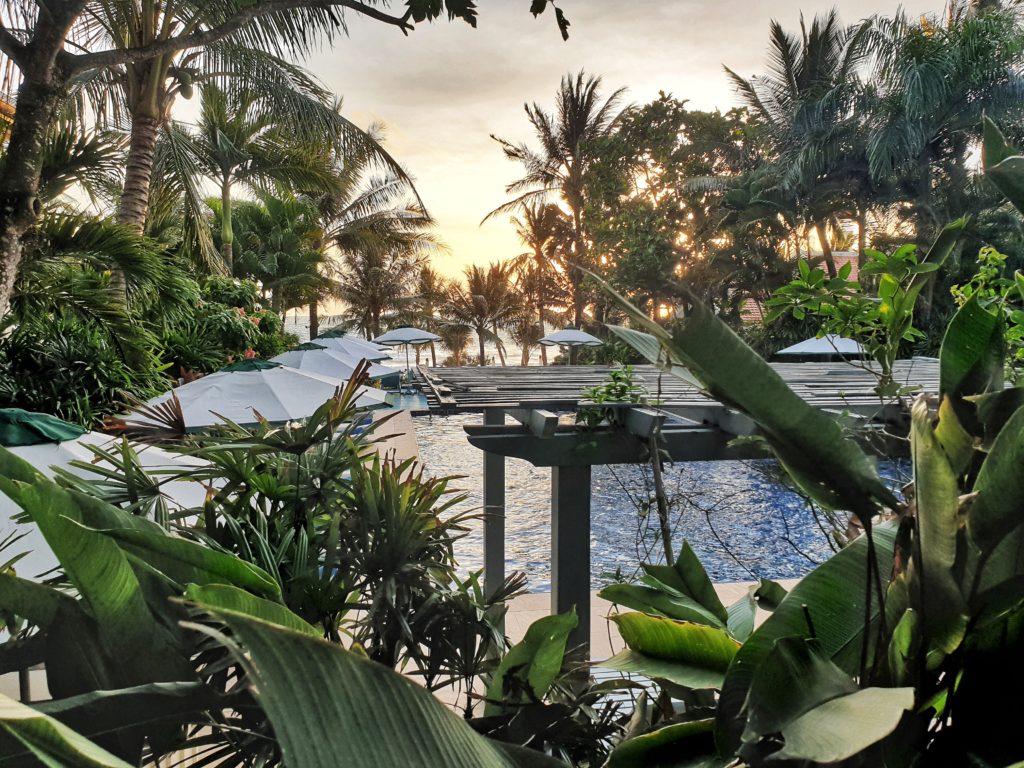 Offering sweeping views of the sea, The Pepper Tree Restaurant serves international dishes and I would highly recommend the delicious Pork Belly dish. Or if you fancy a day in the spa or the gorgeous swimming pool overlooking the ocean then this is definitely the place to be.

This resort truely is the ultimate place for couples & families to enjoy a beautiful, luxurious paradise getaway where the romance will be flowing non-stop and you can truely escape the 'real' world.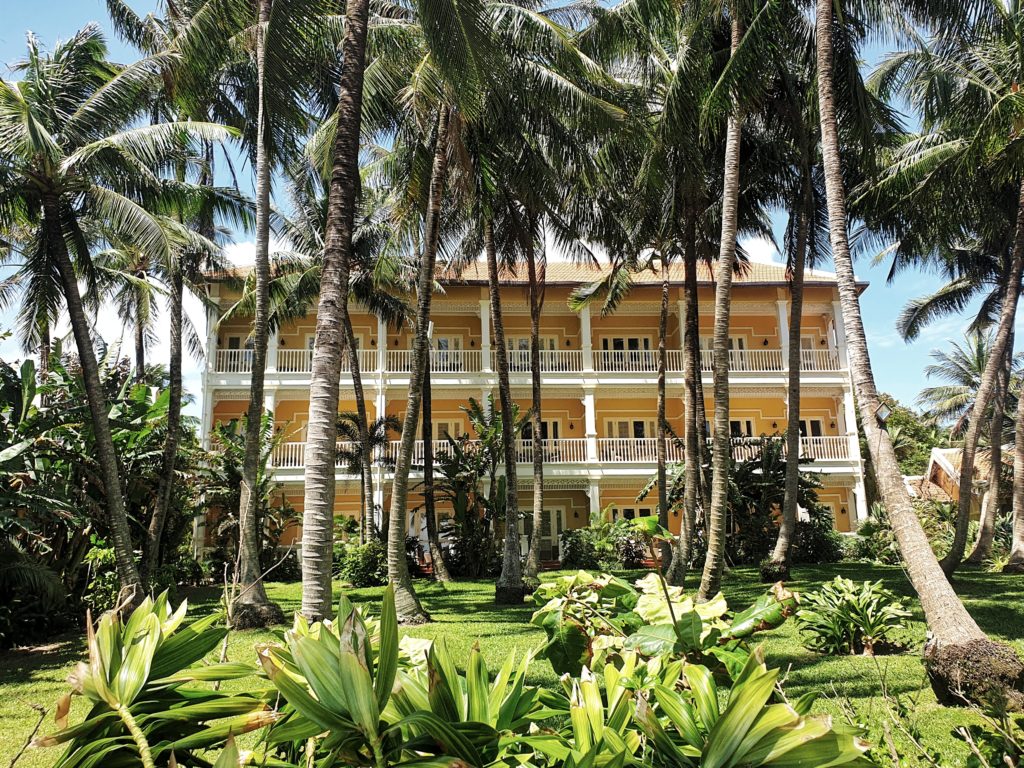 If you find yourself in Phu Quoc or Vietnam then I would highly recommend booking a few nights at La Veranda Resort.
Highlights
Large pool overlooking the beach and ocean
A lush and relaxing spa service
Beautiful French Decor and spacious rooms
Delicious local food and on-site restaurant
Romantic turn down service with heart-shaped champagne
Memorable Premier Ocean Room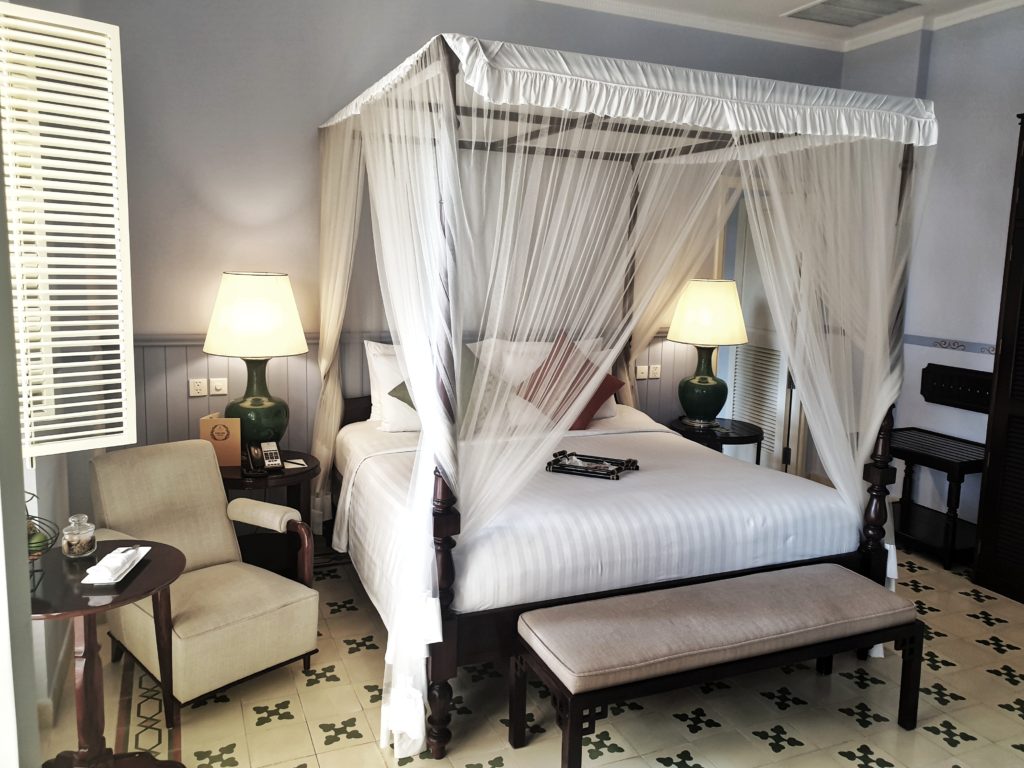 During our stay here at La Veranda Resort we opted for the Memorable Premier Ocean Room which had everything we could have asked for and more. With fantastic tropical ocean views, aesthetically pleasing decor, spacious and comfortable furniture, we almost didn't want to leave.

We were first greeted with the most breath taking romantic turndown I have ever experienced with delicate rose petals in a heart shape on the bed and pathways leading to the balcony, bed and bathtub. We were also given a bouquet of roses which my partner was in love with. It truely created the perfect atmosphere for my fiancé and I.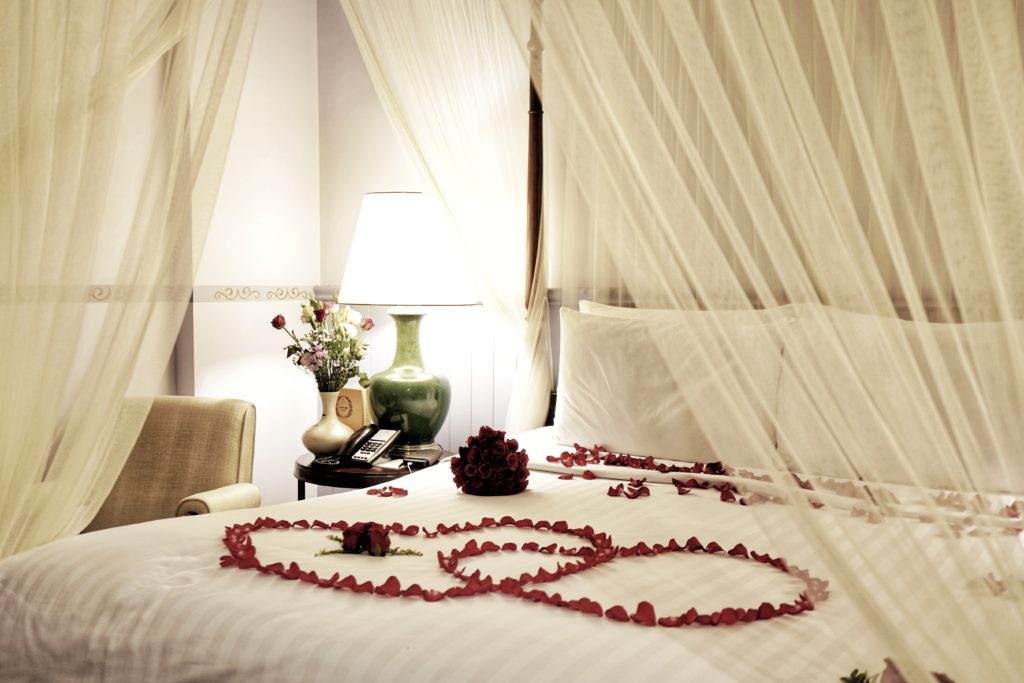 It features a balcony with seating and where I spent my mornings drinking fresh coffee while watching the world come awake around me, a modern en-suite bathroom and a colonial four poster bed covered with delicate white netting, evoking dreams of floating. It honestly felt like a was a celebrity being given the gold treatment. I have to give special mention to the bathtub as it was exceptionally deep with beautiful gold claw feet and deep lush red colour.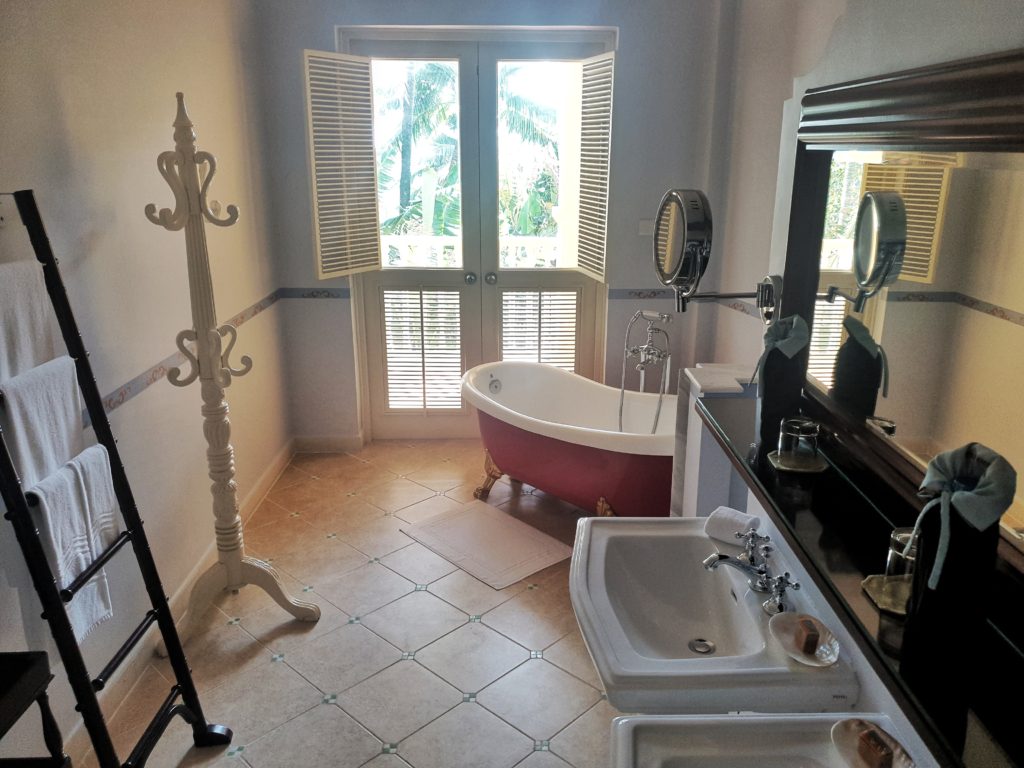 What you get

The rooms comes with air-conditioning, bluetooth docking speakers, super soft linen, fluffy towels, coffee & tea making facilities, large writing desk, free organic toiletries, mosquito netting, free mineral water, flatscreen TV, nightly personalised treats, and strong free Wi-Fi.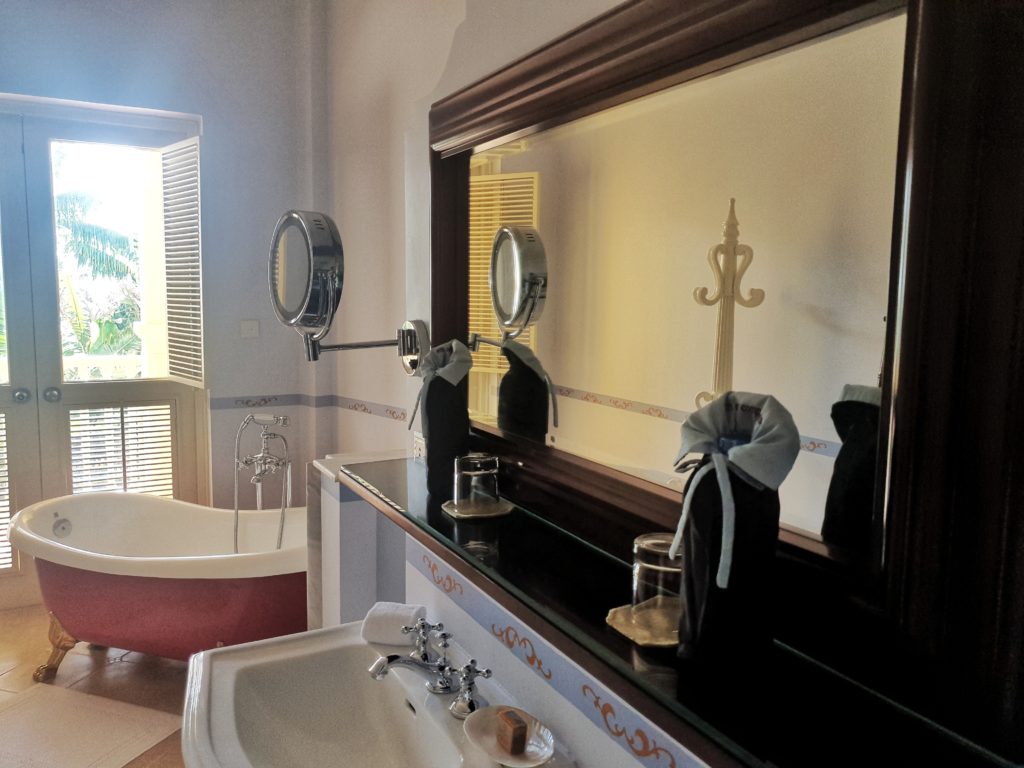 You cant help but admire the intricate craftsmanship of the dark mahogany furniture and antique French floor tiles, reminding you of a distant time when life was less hurried and more refined.

To view their other rooms and villas click here.
Activities
The Spa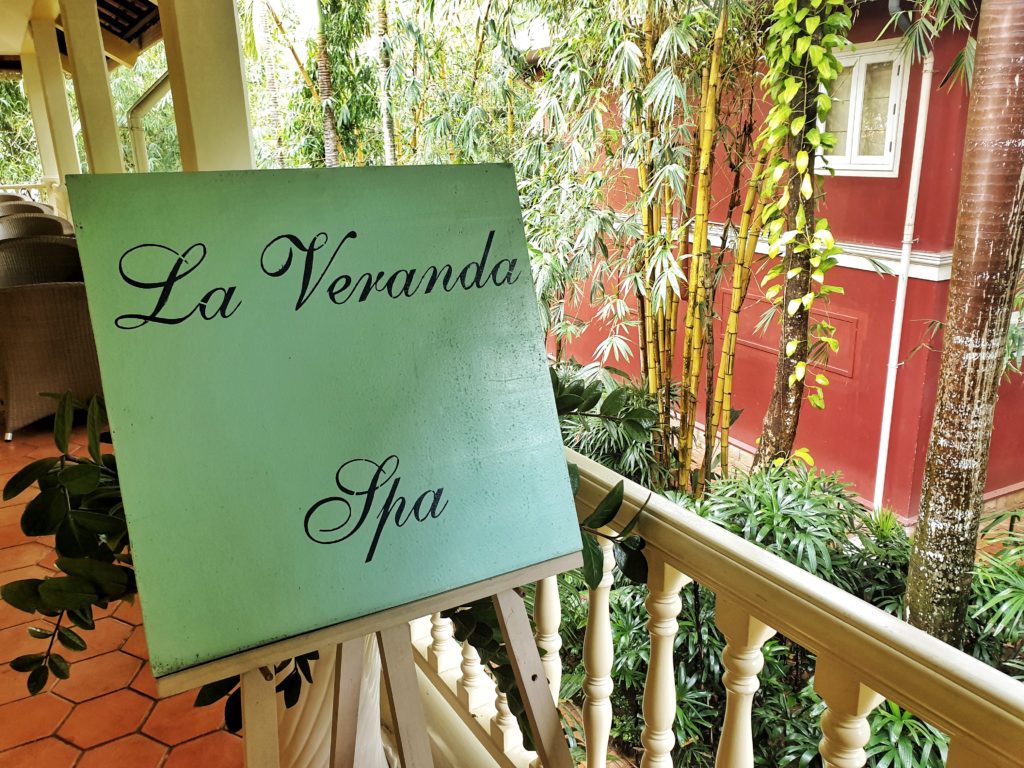 Want a super relaxing day of pampering? Then their intimate, elegant spa is the perfect place to revive your spirits. In the hands of their expert therapists, they use organic, locally produced spa products and treatments which are all you need to completely unwind in this beautiful island paradise. My fiancé and I opted for the wellness day taster which included a wellness breakfast, yoga, an hour massage of our choice, a wellness lunch and a 30 minute head massage.

The Swimming Pool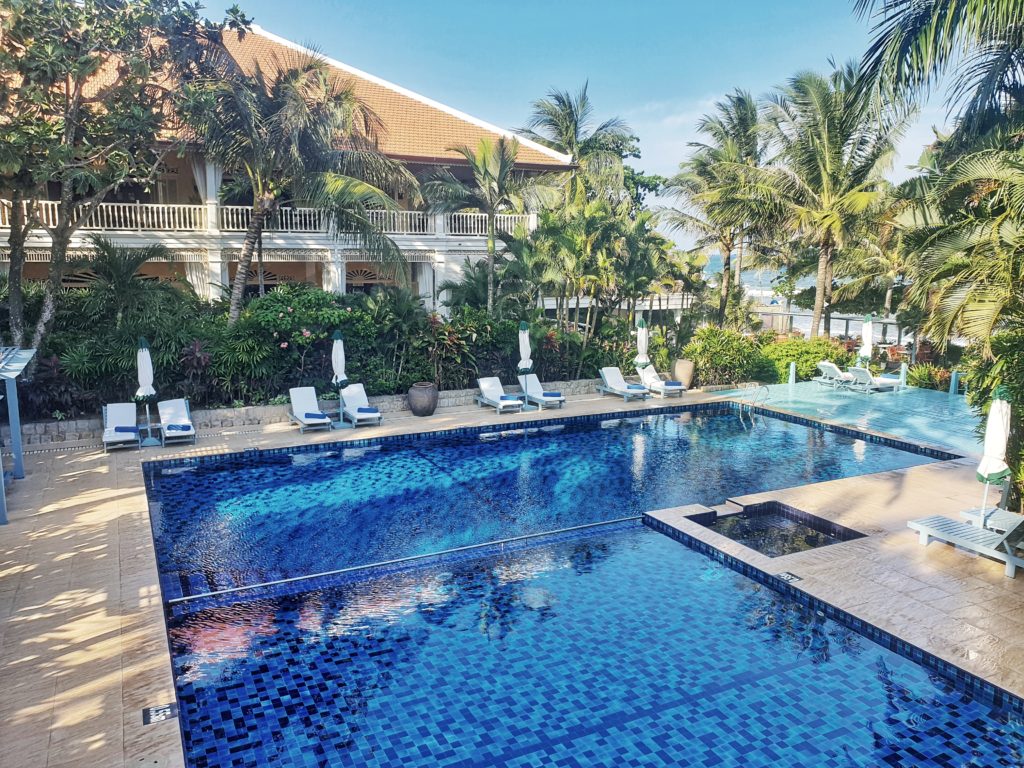 This pool is especially large and perfect for spending the day enjoying the Vietnamese sunshine, topping up your tan on their comfortable sun loungers and taking a refreshing cool dip in the cool pool water. My favourite part is that it doubles up as an infinity pool overlooking the beach and ocean. This is definitely the perfect way to relax, while drinking your favourite beverage and watching the sun set at the end of a perfect day. Did I mention it also has a jacuzzi?

Sao Beach Tour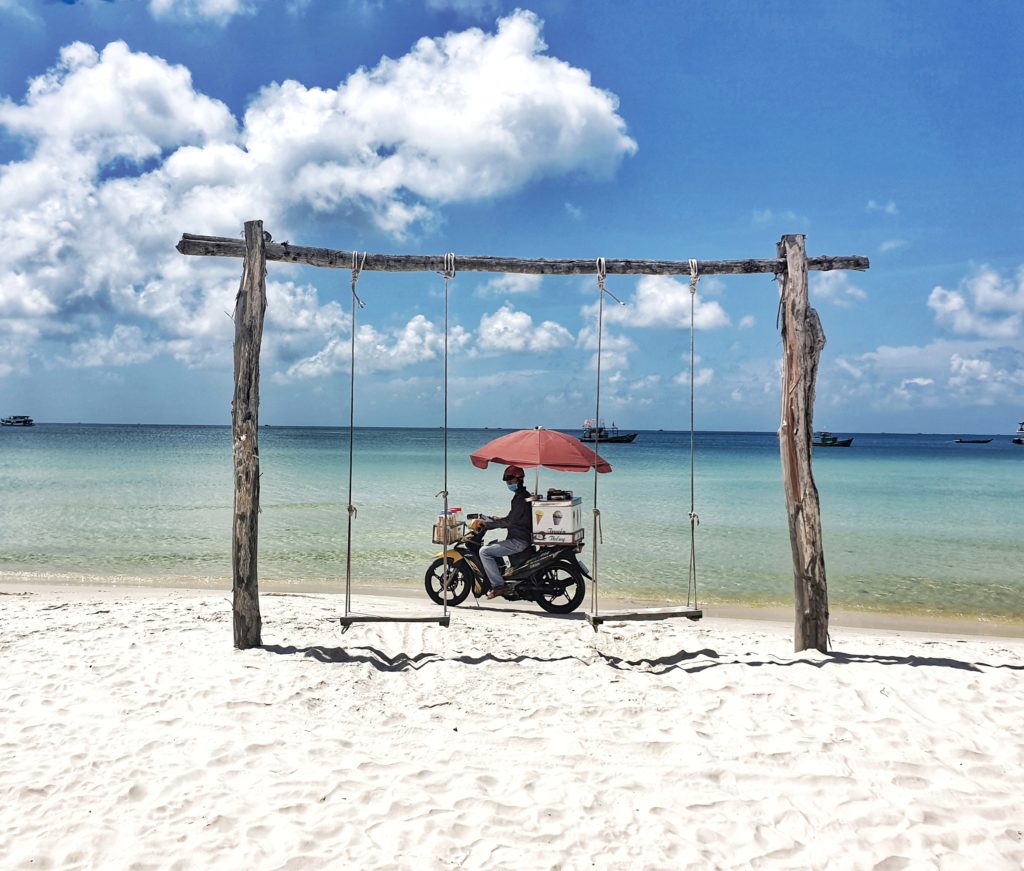 There's little to do at Sao Beach (Bai Sao), on Phu Quoc Island's southern tip, and that is precisely its appeal. Among the Island's, and some say, the country's, most beautiful beaches, Sao Beach is little more than a thin strip of fine, white sand flowing into a clear shallow bay, a shape that earned it the nickname Fingernail Beach.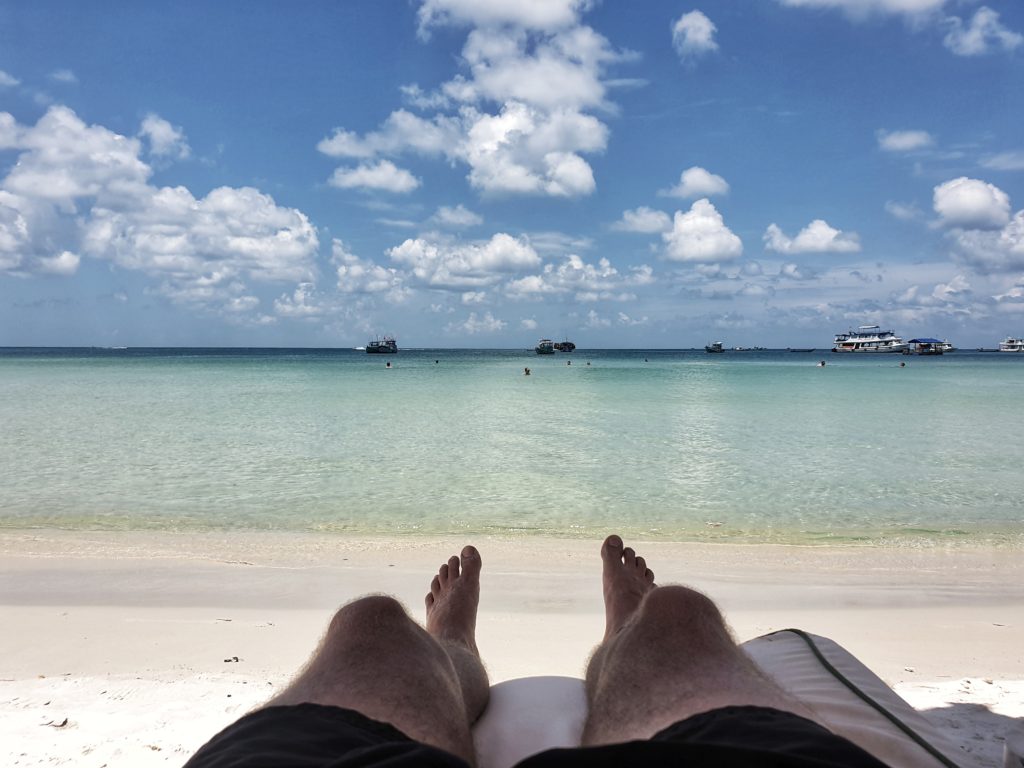 The sliver of sand affords enough space for sunbathing and, occasionally, a beach volleyball game, while the hilly jungle interior looms large behind, a fringe of palms forms the boundary with a few bending toward the sea to lend shade.  Small dining shacks share the sand by positioning their plastic chairs and umbrellas waterside, the perfect vantage for watching bobbing boats or people enjoying the warm ocean. 
Heart Shaped champagne with sparkling wine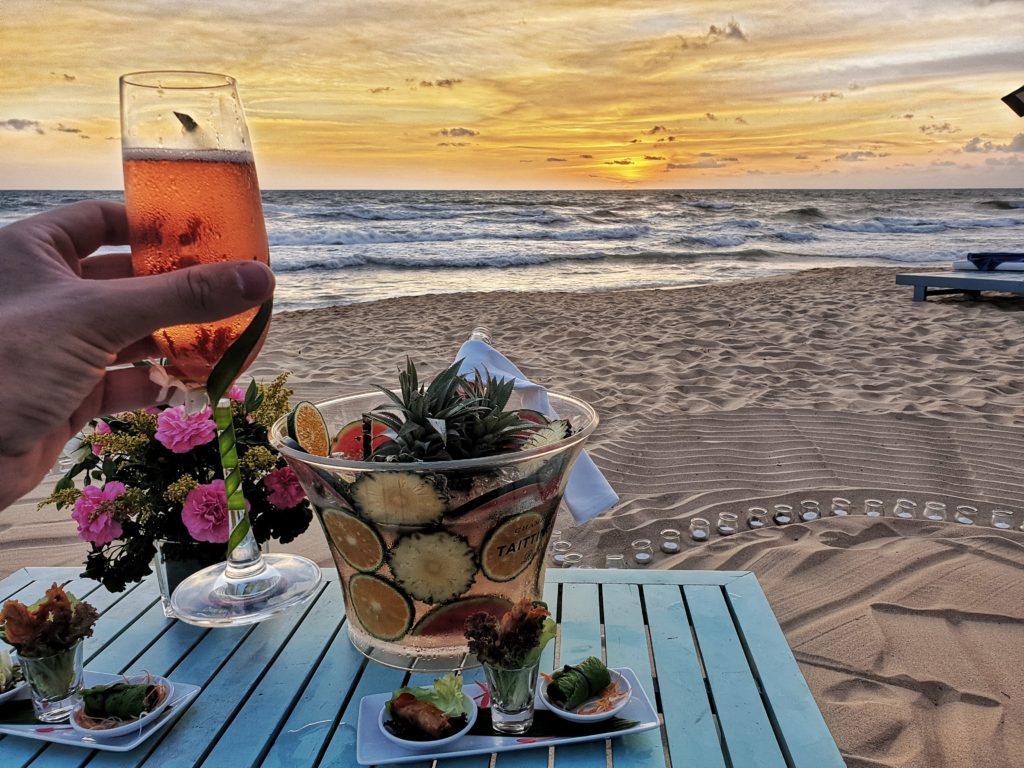 Want to make your stay extra romantic? Then I would definitely suggest booking this one in a life time experience. Head down to the beach front for sunset and be greeted with a giant heart drawn in the sand, surrounded by candles and fire sticks. In the centre is a vintage table and chairs complete with fresh fruit, small delicious snacks and a bottle of Taittinger Champagne to top it all off. The best part? You can sit there and enjoy all of this while be waited on and watching the sunset in your own private part of the beach.
Kayak Trek Tour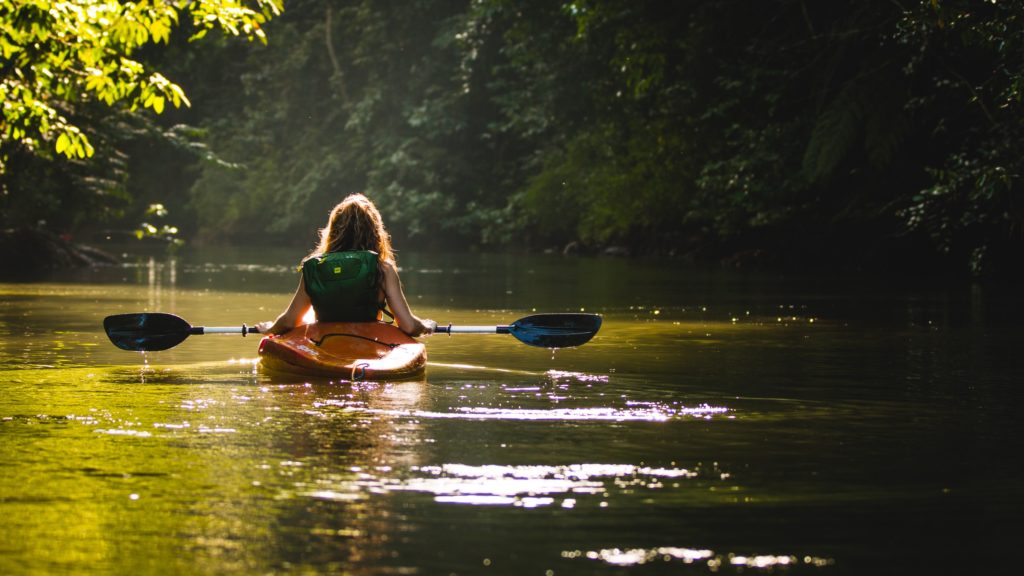 Get off the beaten path and discover a side of Phu Quoc that few tourists see on a kayaking tour of the Cua Can River. Ideal for nature lovers, this tour includes a visit to a pepper plantation and a gentle hike through the rainforest that's suited to all fitness levels. This is honestly the perfect way to get adventurous while having a bit of fun at the same time. Remember to take your GoPro to capture all of those moments. Plus, you'll have free time to relax at Bau Sau Beach and enjoy the convenience of hotel pickup and drop-off.

The Beach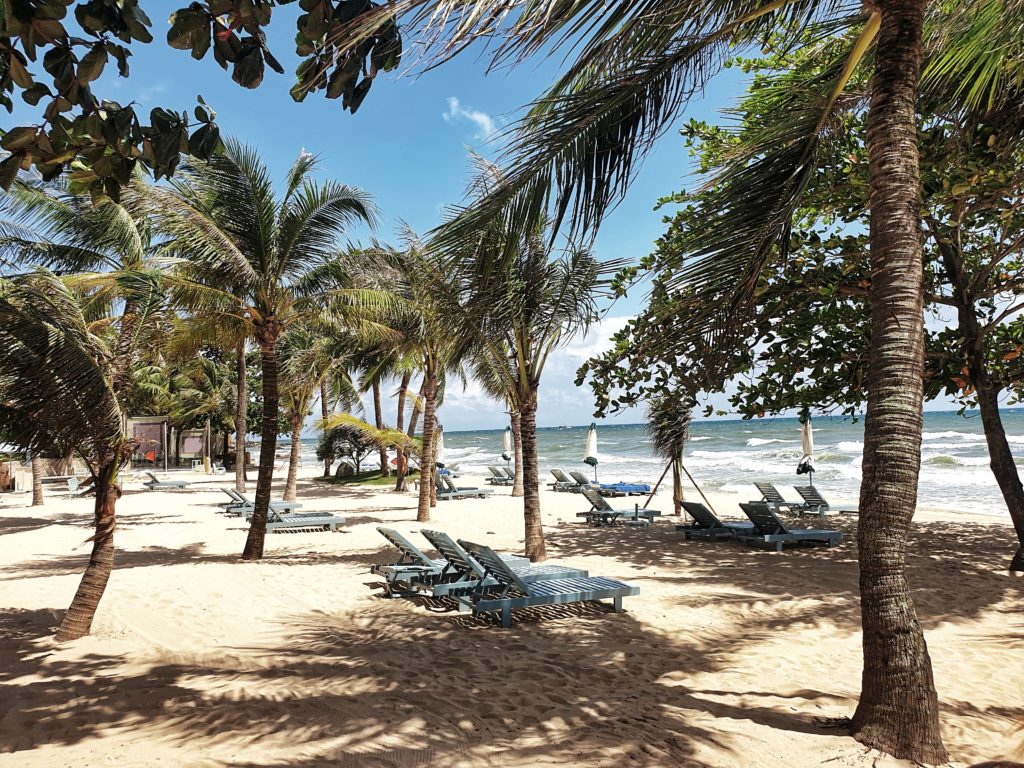 With its gorgeous golden sands and turquoise blue ocean, it is only a stones throw away from the resort and is perfect for spending the day in the sun and joining in the many waterspouts it has to offer. Grab some snorkels, jump in the water and enjoy the colourful marine life.

The National Park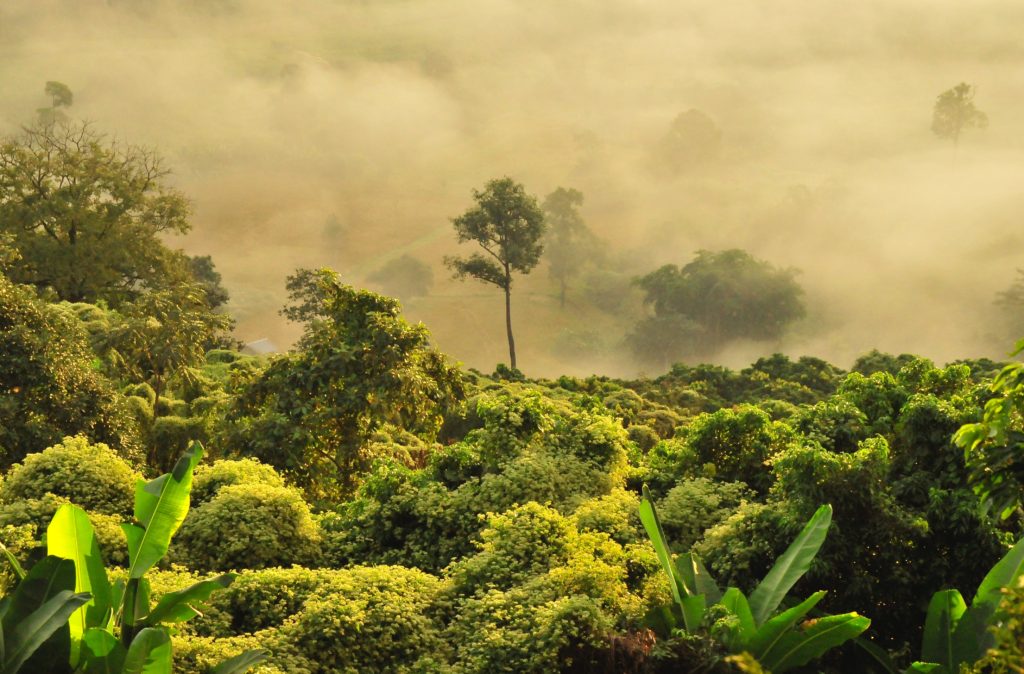 Take a drive through the north of the island and you'll pass through the primary rainforest of Phu Quoc's national park. Listen for the whoops of the rare langurs or macaques in the forest or try to spot one of the rare birds of paradise that make their home in the jungle. This is definitely an enjoyable day out of exploring and adventures.

The Local Markets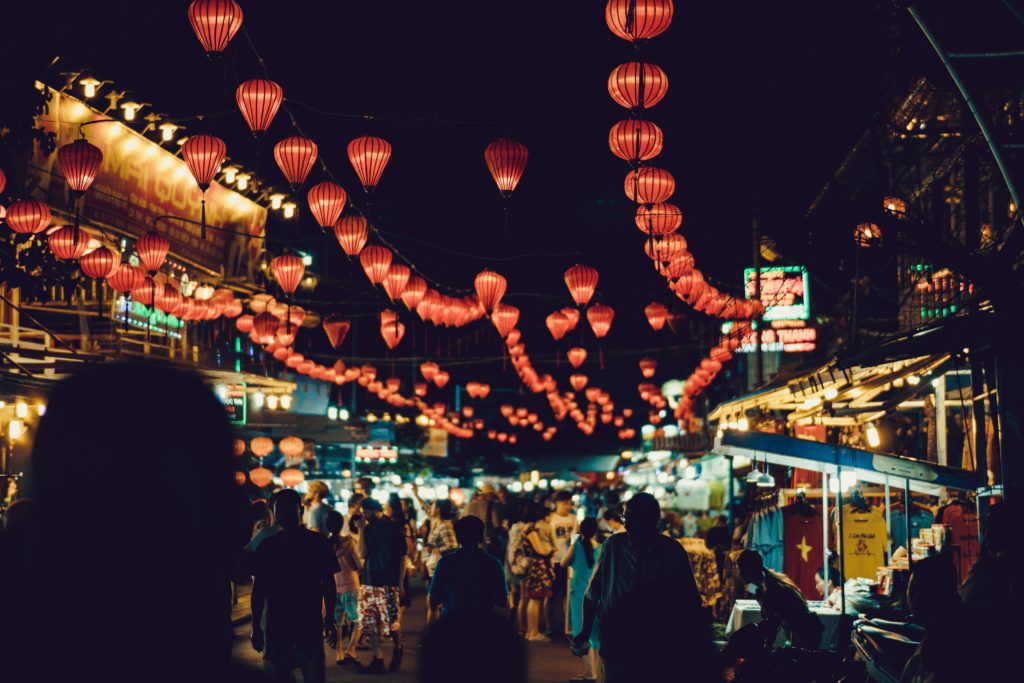 Early morning and early evening are the busiest times in the port of Duong Dong as the fleet comes in with the catch. The markets are alive with colour and banter as the fruits of the fishermen's labor are traded. This is always a good laugh interacting with the locals and getting some bargains.

The Fish Sauce Factory
Phu Quoc's Nuoc Mam is a prestigious fish sauce which is used world wide and produced primarily on the island. Only a particular species of 'long jaw' anchovy is suitable for making Nuoc Mam and these are painstakingly sorted by hand when the catch is brought ashore from the shallow waters around the island. This is definitely well worth a visit.
How to get there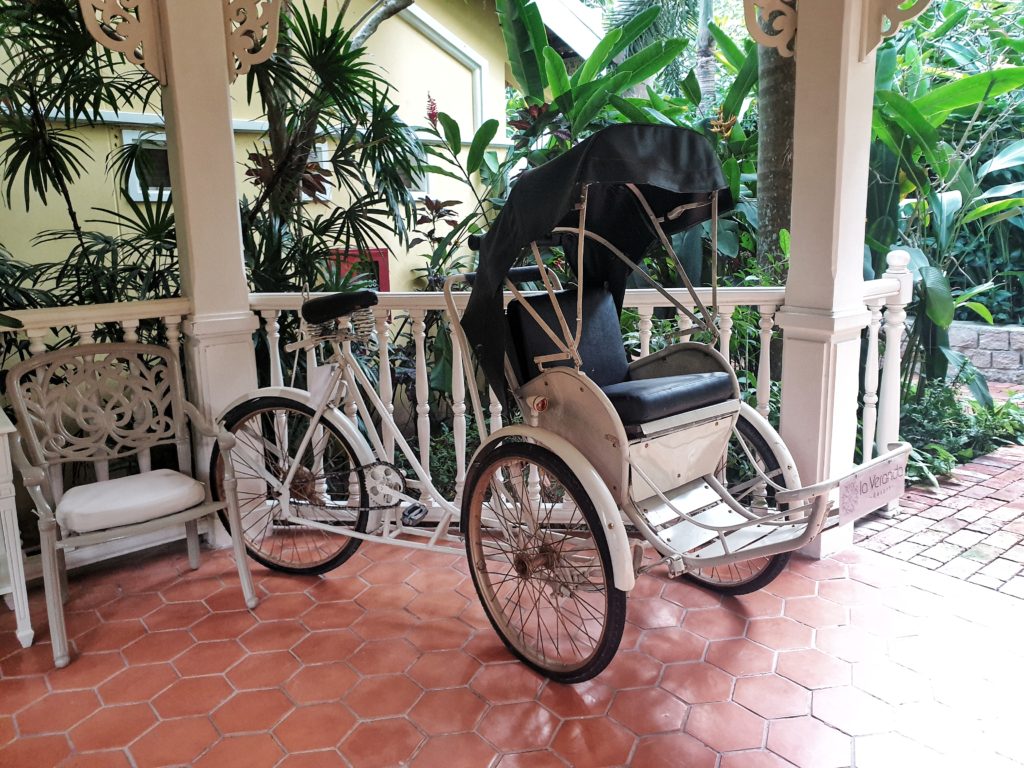 La Veranda Resort provides free parking. It is 4 km from Phu Quoc Airport, which is a 50-minute domestic flight from Ho Chi Minh City and a 2 hour, 10-minute domestic flight from Hanoi and they offer free airport shuttle.

Address

La Veranda Resort Phu Quoc
Tran Hung Dao Street
Duong Dong Beach
Phu Quoc Island
Vietnam
Tel. +84 (0)28 3823 7645
Email: [email protected]
Prices
The prices will vary depending on what time of year you stay – to check out the pricing click here.
We stayed in July 2019 and for our Memorable Premier Ocean Room it would cost 6,521,362 VND (£224) per night.
Extras
Free airport shuttle with bottled water and cold towel
Daily maid service
Shop on-site selling a small assortment of goods
WiFi is available in all areas and is free of charge
Free public parking is possible on site (reservation is not needed)
Tours available to book with reception
Summary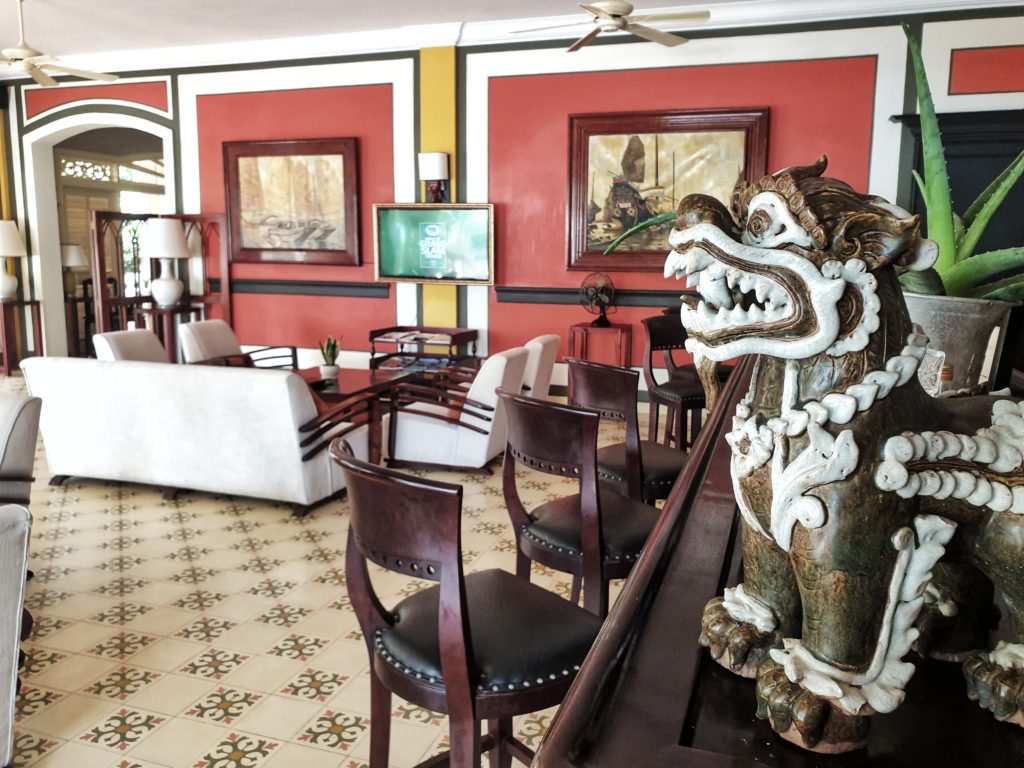 This resort is absolutely beautiful, full of French decor, and the perfect 5 star luxury that makes you feel like a celebrity. I am so glad that we chose to stay here for a few nights – its the ultimate luxurious Vietnamese experience and honeymoon experience!

With intimate dinners, private escapes and magical moments, its what romance is made for. We love being cocooned by secluded sandy beaches, calm turquoise blue waters and lush tropical gardens, La Veranda Resort Phú Quốc really transports you to a timeless age of romance.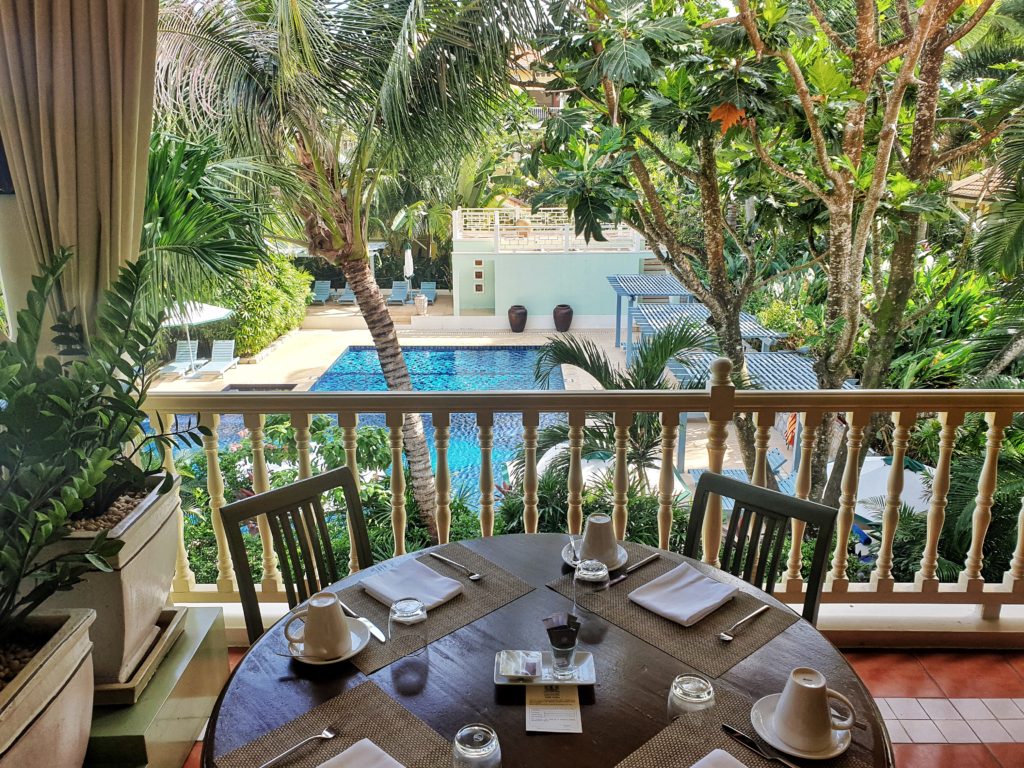 The rooms were fantastic, we had a super comfortable nights sleep and really enjoyed sitting on the terrace watching the sun set. The huge swimming pool was my favourite feature and the staff are so friendly, they can honestly not do enough for you to make your stay that little bit more comfortable than what it already is.
You will want to spend longer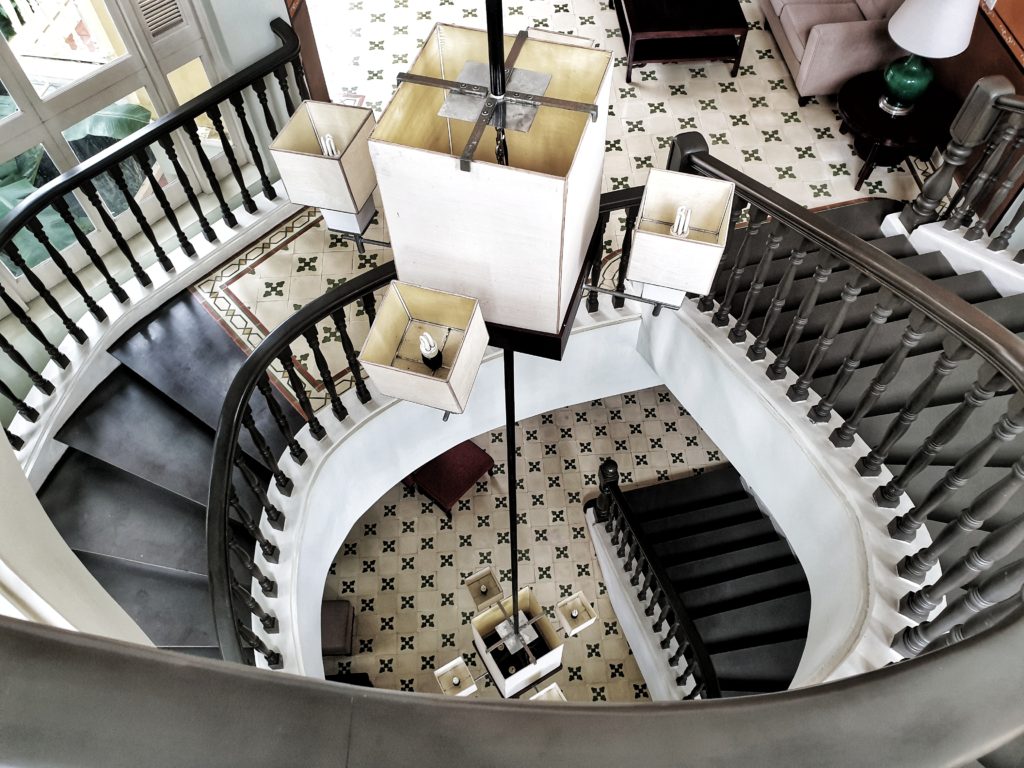 The landscapes around the hotel are breathtaking and you will find yourself soaking them up the whole time you're there. When you throw in the close proximity to the beach and all of the other attractions you are onto a winner!
If you are in Phu Quoc, Vietnam, and you want to have a unique luxurious Vietnamese experience, I would highly recommend La Veranda Resort.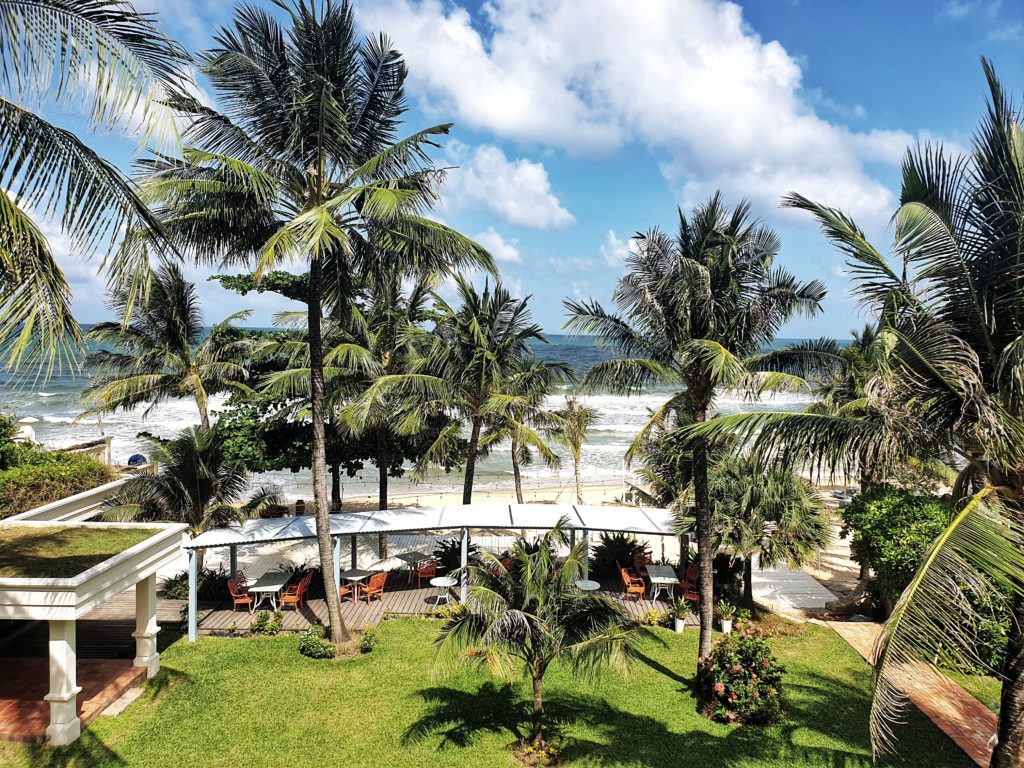 Click here to check out their Facebook, Twitter, Youtube and Instagram.
***Thank you to La Veranda Resort for kindly sponsoring this post. All opinions are 100% honest & completely my own.