SRI LANKA'S BEST VIEWS
The Lake Edge Retreat is located in Sigiriya, Sri Lanka and is only 3.5km away from the famous Lion Rock and only 4km from Pidurangala Rock – both of which are well worth the climb and visiting.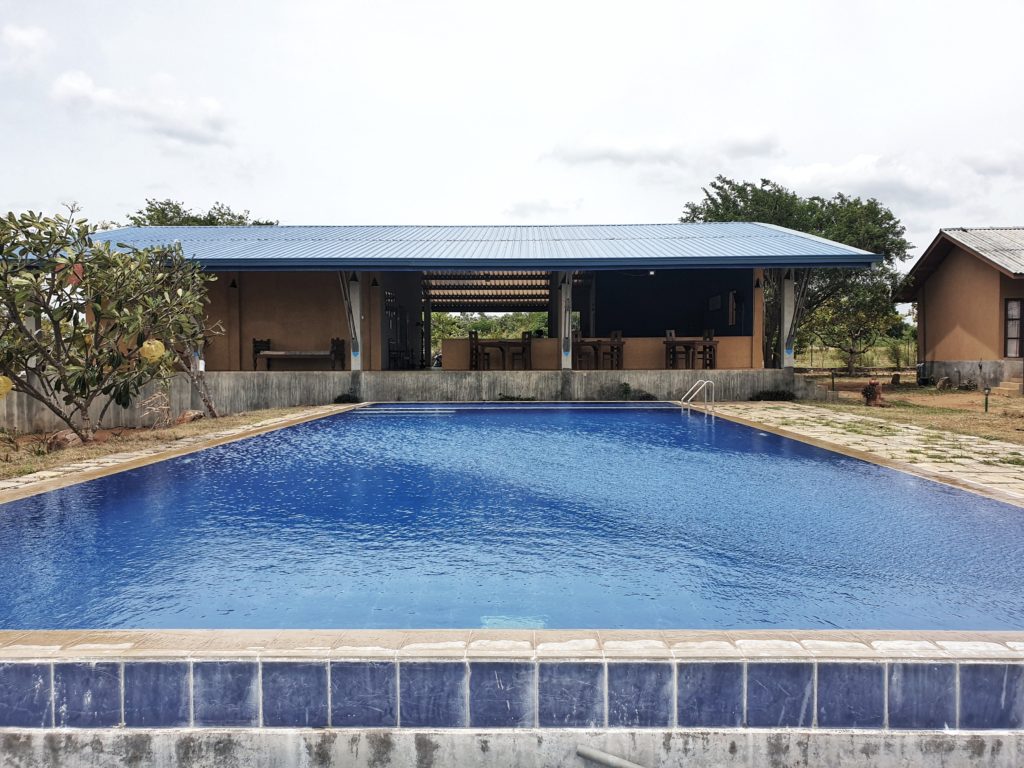 At this beautiful retreat you are tucked away in a beautiful secluded part of the country where there is a calm lake and a spectacular infinity pool overlooking the incredible landscape. With an extremely friendly owner, lovely rooms and some impressive wildlife its a great choice.

If you find yourself in Sigiriya, Sri Lanka then I would highly recommend booking a few nights at the Lake Edge Retreat.
Highlights
An impressive infinity pool with stunning views
Ultimate privacy and away from the hustle & bustle
Very friendly owner and staff to help you
Getting Wi-Fi so far away from civilisation
Being super close to Lions Rock
Deluxe Double Room with Balcony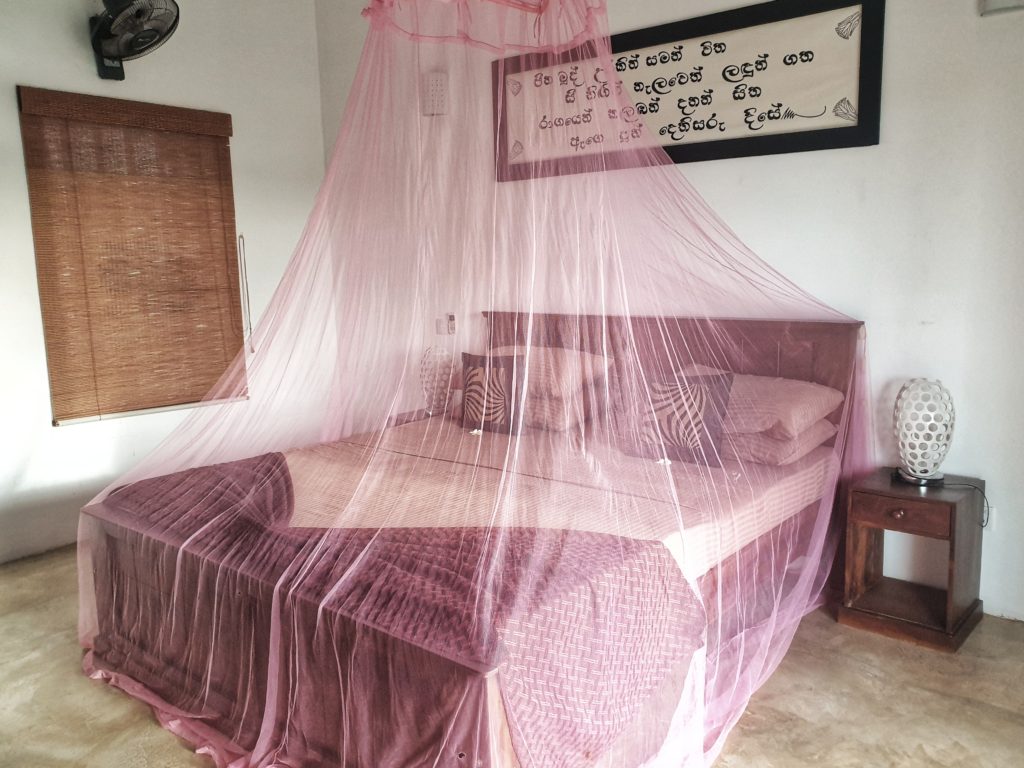 During our stay at Lake Edge Retreat we opted to stay in the deluxe double room with a balcony for one night as this was just a stop over on our way from Colombo to Trincomalee and it was perfect for our needs.

The rooms are very modern, clean, spacious and offer some incredible views straight from your bed and balcony. There is an en-suite bathroom which provides all your basic needs and free toiletries.

What you get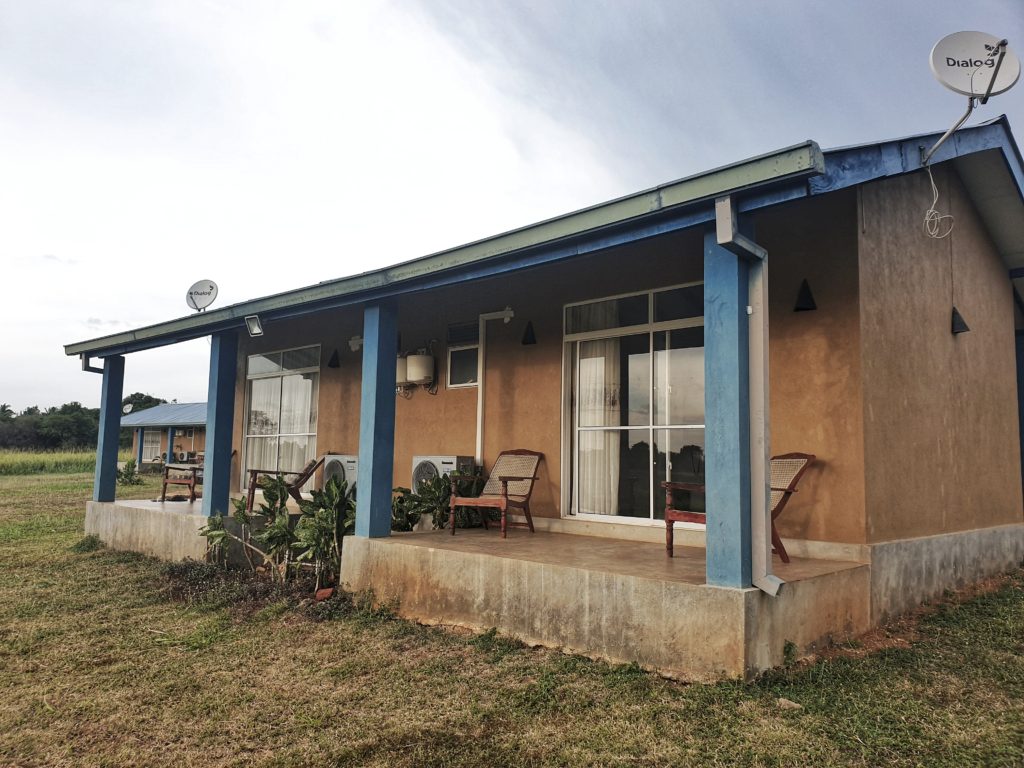 It also comes with a view of the pool so you can literally leave your bed, put your swimming gear on and jump straight in – which to me is a great way to start the day. You are also provided with a fan, Flat screen TV with satellite channels, tea & coffee making facilities, towels and air-conditioning.

Click here to view more about the rooms.
Activities
The Infinity Pool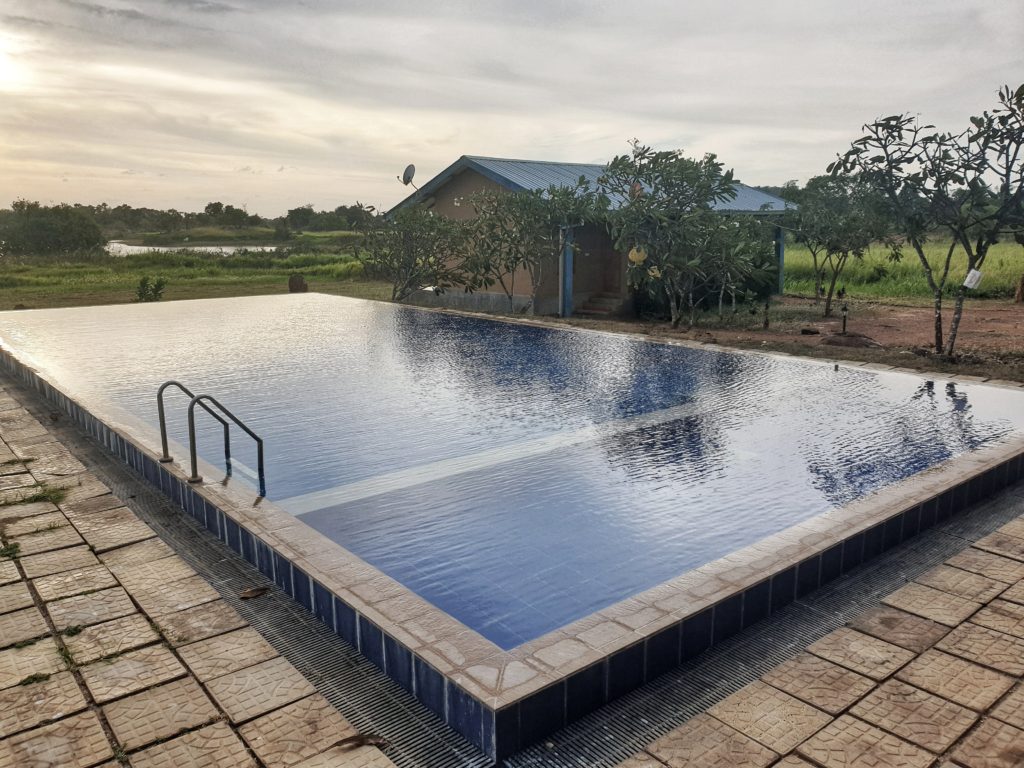 This has to be the centre piece of the whole resort and what I loved about it the most. The water was clean and perfect for chilling out in and watching the natural world go by as it overlooks insanely beautiful scenery. It is also a great way to cool from the hot Sri Lankan sun.

Sigiriya (Lions) Rock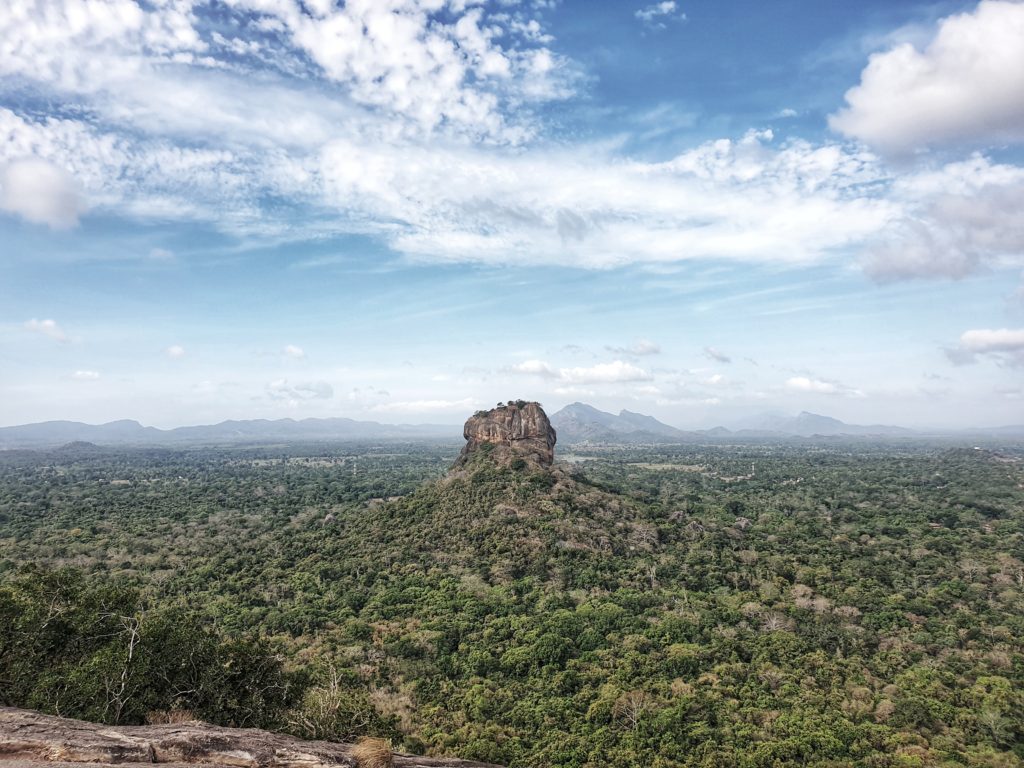 This has to be one of the most famous tourist attractions that you can find in Sri Lanka and for good reason too. This huge rock is only 3.5km away from the retreat and towers over the surrounding landscapes. It is thousands of years old and was the site of the Royal Palace of one Sri Lanka's ancient Kings. It has a lions paw cut into the rock so be sure to get a photo of this!

Pidurangala Rock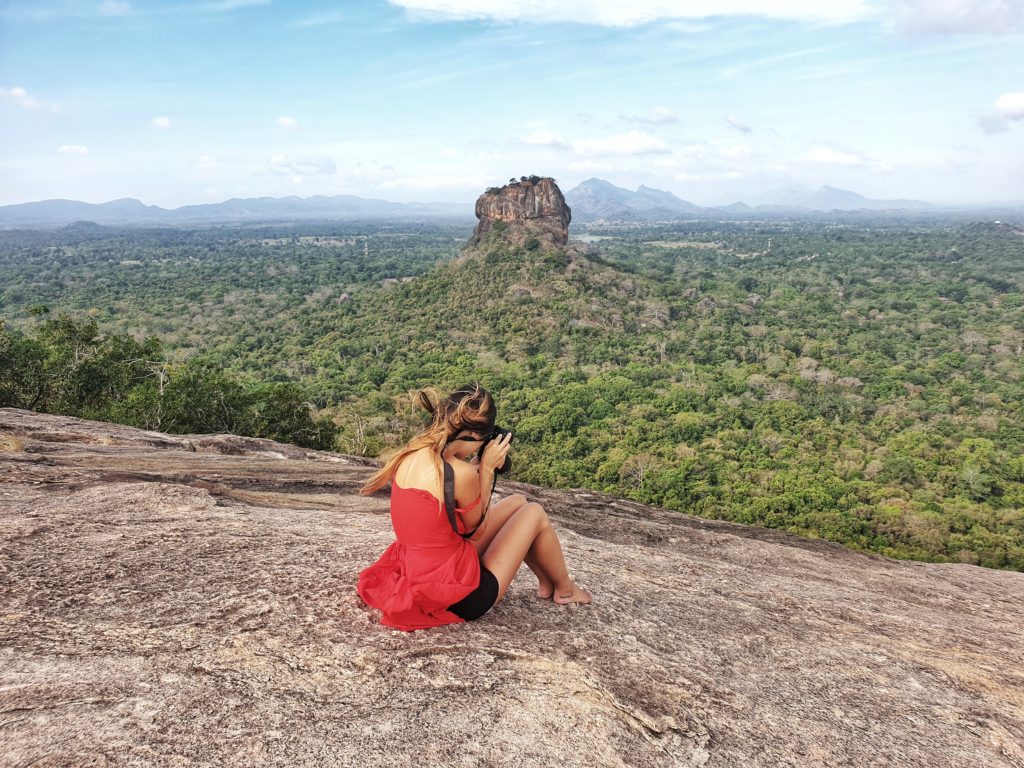 Not as famous as Sigiriya but just as epic and well worth a visit. It is adjacent to and is the best viewing spot of Sigiriya Rock as it is only slightly lower. Pidurangala is a popular spot for sunrise as you can enjoy 360-degree views of not only the valleys but also Sigiriya Rock.

There is no need to choose between the two. Many travelers wake up for the sunrise at Pidurangala and then head to sunset on top of Sigiriya Rock. This is exactly what I did and I highly recommend it.

The Wildlife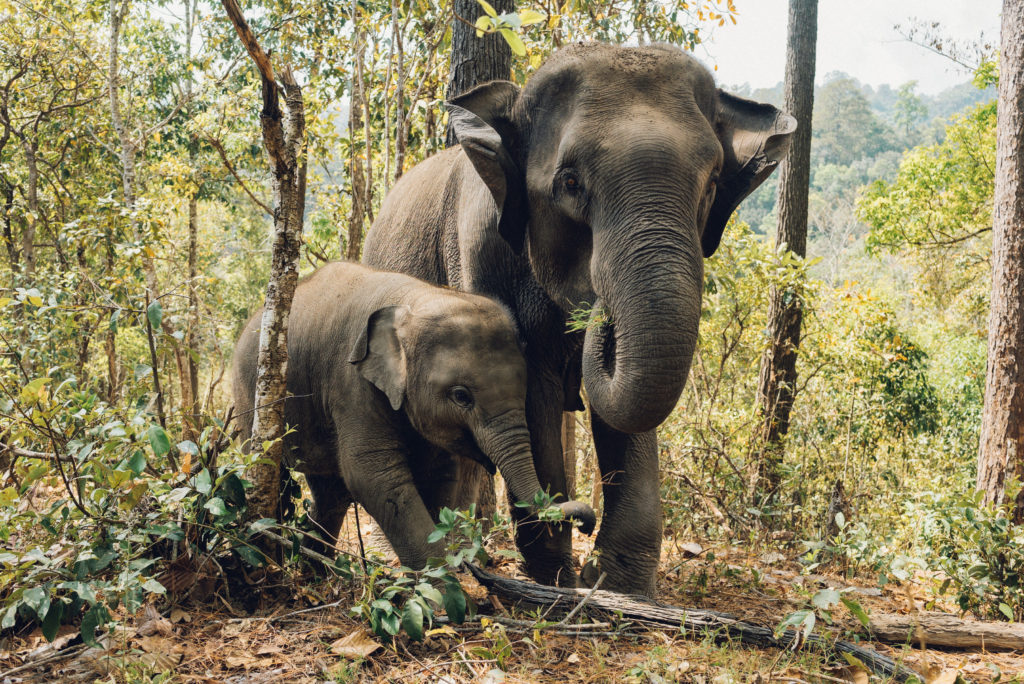 The retreat is basically on a farm in the middle of the countryside so I would be shocked if you didn't see any wildlife roaming around in the wild. There are lots of birds such as peacocks and lots of adorable puppies running around too.
The Restaurant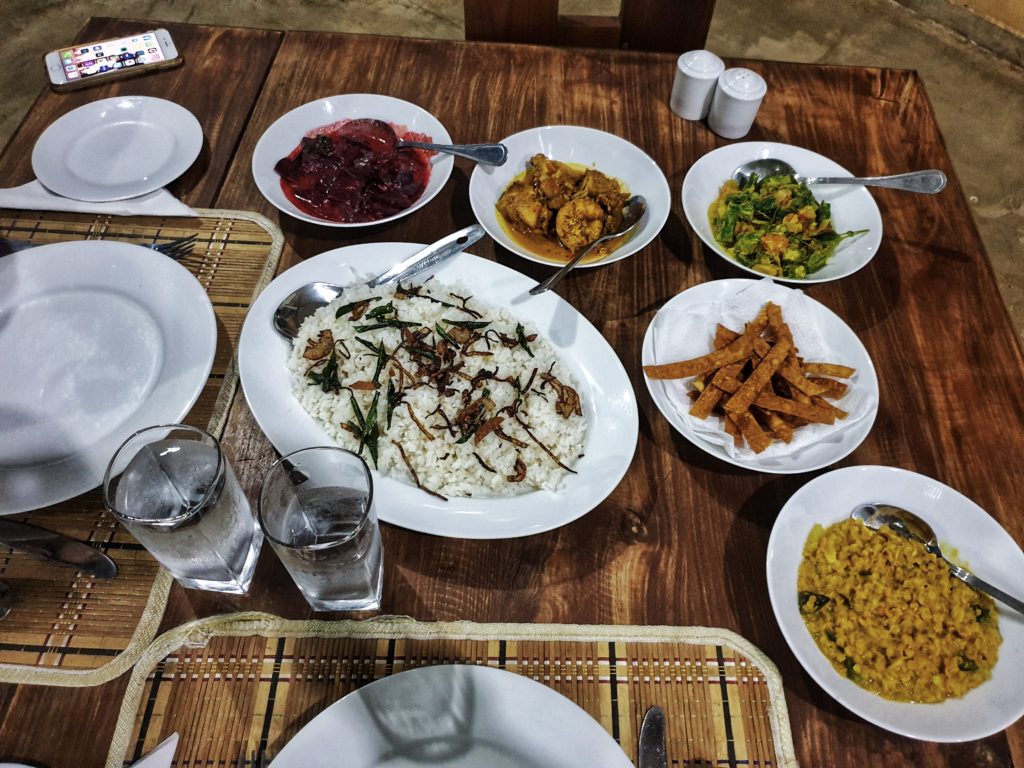 They have an onsite restaurant at the retreat and they serve up some delicious Sri Lankan cuisines. We decided to go for the curry platter which was utterly delicious, full of flavour and insanely filling – I highly recommend!
How to get there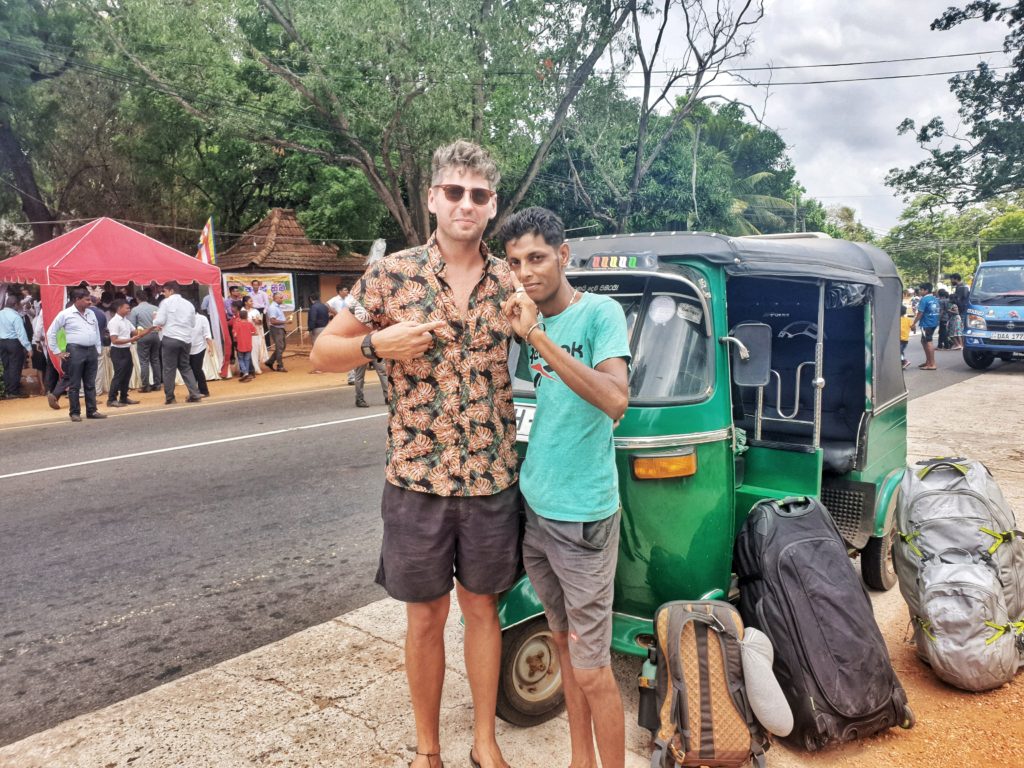 I must admit this is probably not everyones cup of tea, but the retreat is down a pretty bumpy dirt track and I found it hilarious as it takes about 15 minutes of off roading and bouncing around to reach it. Other than this it is actually pretty easy to get to and any taxi or tuk tuk will be able to take you straight to the door.

Address

Egodawewa Road
Galahitiyawa Sigiriya
Sri Lanka
Prices
The prices will vary depending on what time of year you stay – to check out the pricing click here.

We stayed in June 2019 and for our deluxe double room with balcony it would cost 13,095 LKR (£58) per night.
Extras
Free private parking is possible on site (reservation is not needed).
Outdoor dining area
Restaurant on site
Airport shuttle (additional charge)
Darts & fishing
Babysitting/child services(Additional charge)
Summary
This retreat is absolutely beautiful and I am so glad that we chose to stay here for a few nights – its the ultimate unique rural Sri Lankan experience!
The rooms were fantastic and we we had a super comfortable nights sleep and really enjoyed sitting on the balcony watching the sun set. The infinity pool was also a great feature and the staff are so friendly, they can honestly not do enough for you to make your stay that little bit more comfortable than what it already is.
You will want to spend longer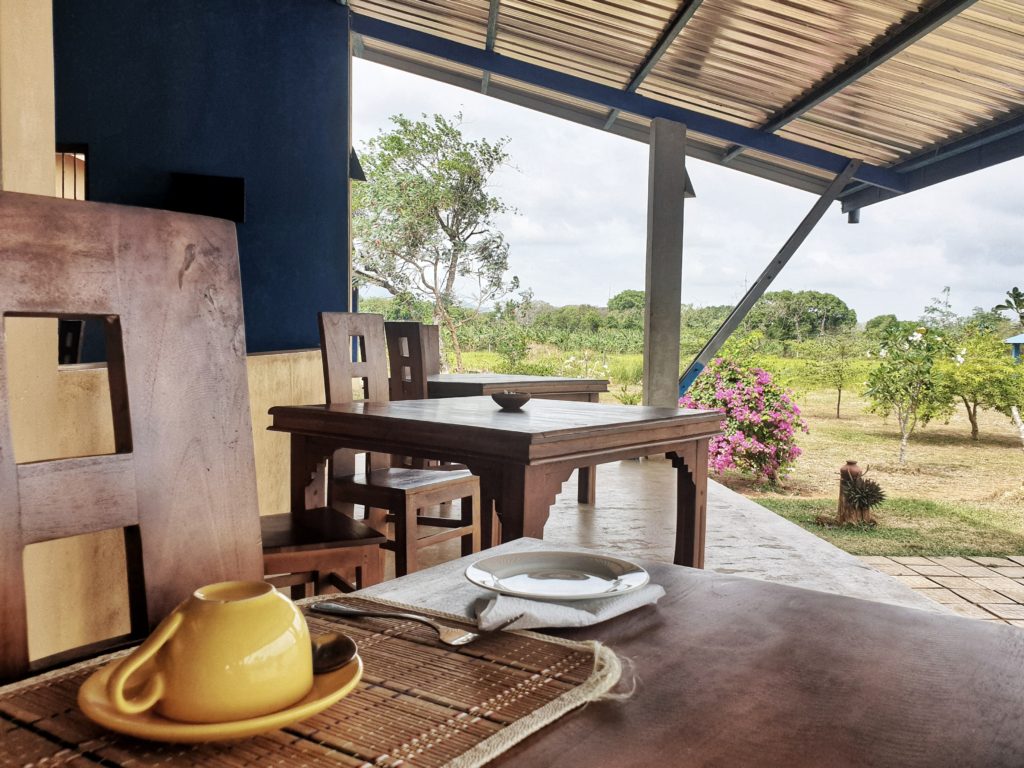 The landscapes around the retreat are breathtaking and you will find yourself soaking them up the whole time you're there. When you throw in the close proximity to Lions Rock and all of the other attractions you are onto a winner!
If you are in Sigiriya, Sri Lanka, and you want to have a unique rural retreat experience, I would highly recommend Lake Edge Retreat.
***Thank you to Lake Edge Retreat for kindly sponsoring this post. All opinions are 100% honest & completely my own.