'THE POETRY OF EARTH IS NEVER DEAD' – JOHN KEATS
⇷☓⇸
With so many natural wonders around the world its hard to pin point just one. However if you find yourself landing in New Zealand then there are no limits to the amount of beauty and adventures to be had in this amazing country.
Here are my top 10 jaw dropping delights to remind the world how incredible New Zealand really is:
1. Tongariro Alpine Crossing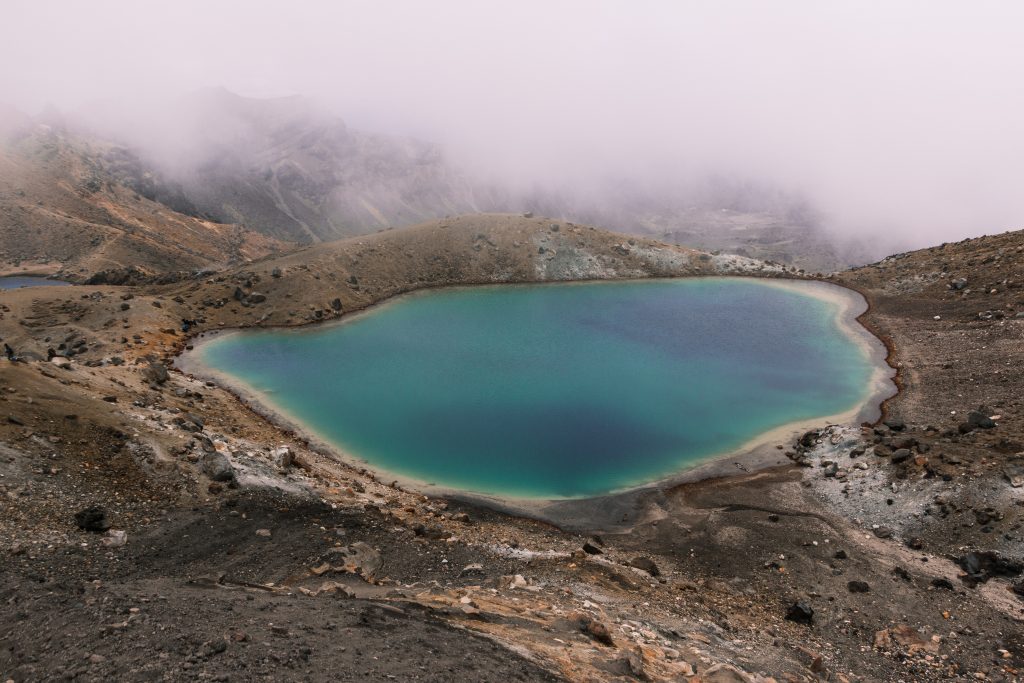 This has to be one of the best day walks in the entire world!  With its brightly-coloured, natural, emerald lakes, vast volcanic landscapes and lava flows, this crossing makes for a magnificent walking adventure. Ever seen Lord of the Rings? Unless you have been living under a rock, fans of LOTR will know of the infamous Mt Doom, which is actually Tongariro!
If you manage to get the perfect weather of ample blue skies, jade lakes and mountains as far as the eye can see, you've got yourself one heck of an Instagram photo to wow all of your friends and followers. Definitely one my favourites!
2. Mount Cook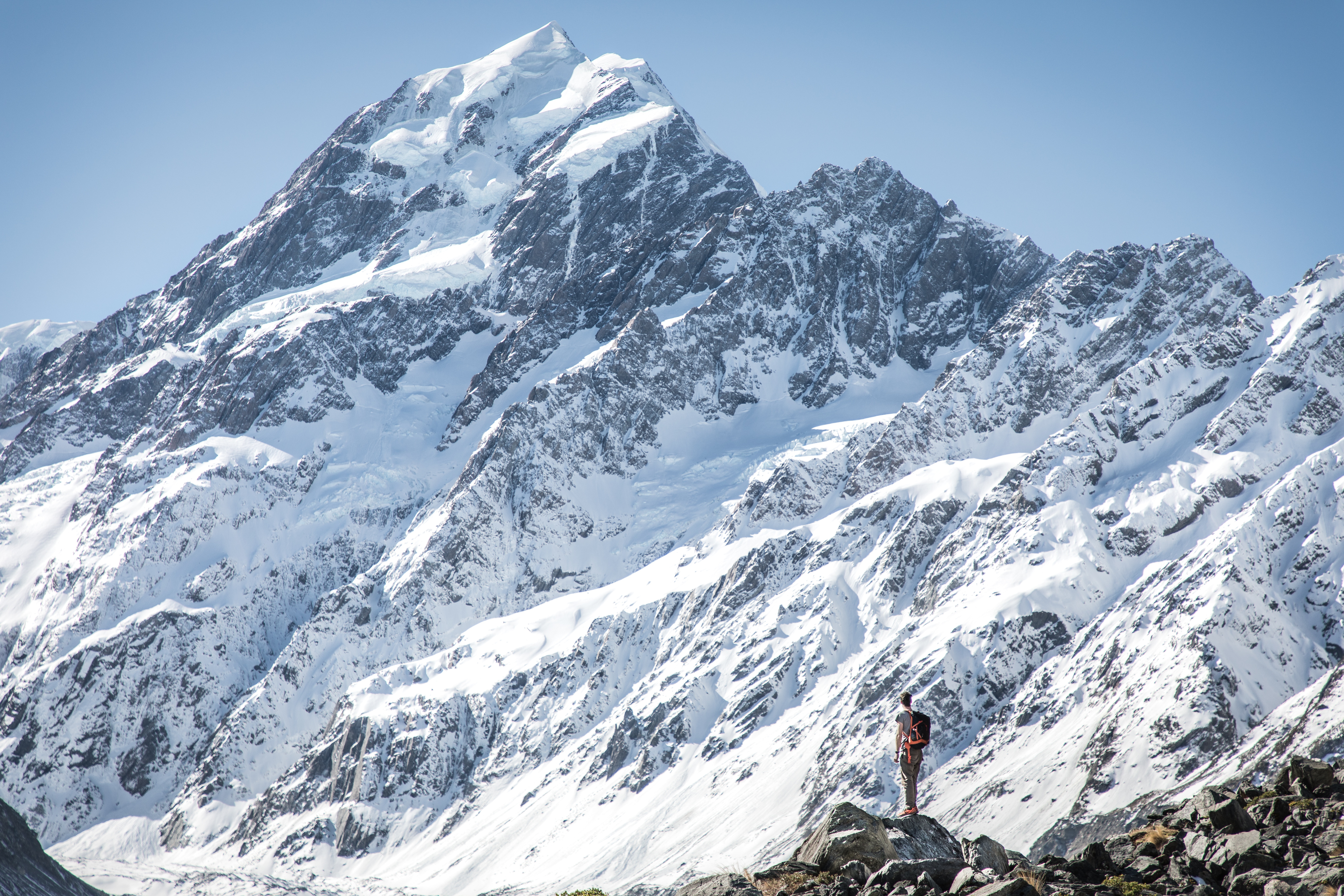 Aoraki/Mt. Cook is New Zealand's tallest mountain topping out at at a whopping 3,724 meters (12,218 ft) located in the center of the South Island in Canterbury, in one of my favorite regions. Standing tall way above the clouds with its super iconic peak, there's no mistaking Mt. Cook when you are within a hundred miles of it. It stands out above and beyond the surrounding Southern Alps.
Hooker Valley
I did the Hooker Valley Walk which has to be the easiest walk to most rewarding view ratio to be found in New Zealand. You could do this walk in your flip flops; it's such a nice, flat groomed trail, and it's a really easy walk (dependant on the weather of course) down the Hooker Valley to a glacier lake at the bottom of Mt. Cook.
More icebergs than you could ever want and a few fun swing bridges to bounce along and freak other walkers out on. It's around a 3 hour return but be sure to give yourself plenty of more time because you will probably stop for photos every 5 minutes.
3. Cathedral Cove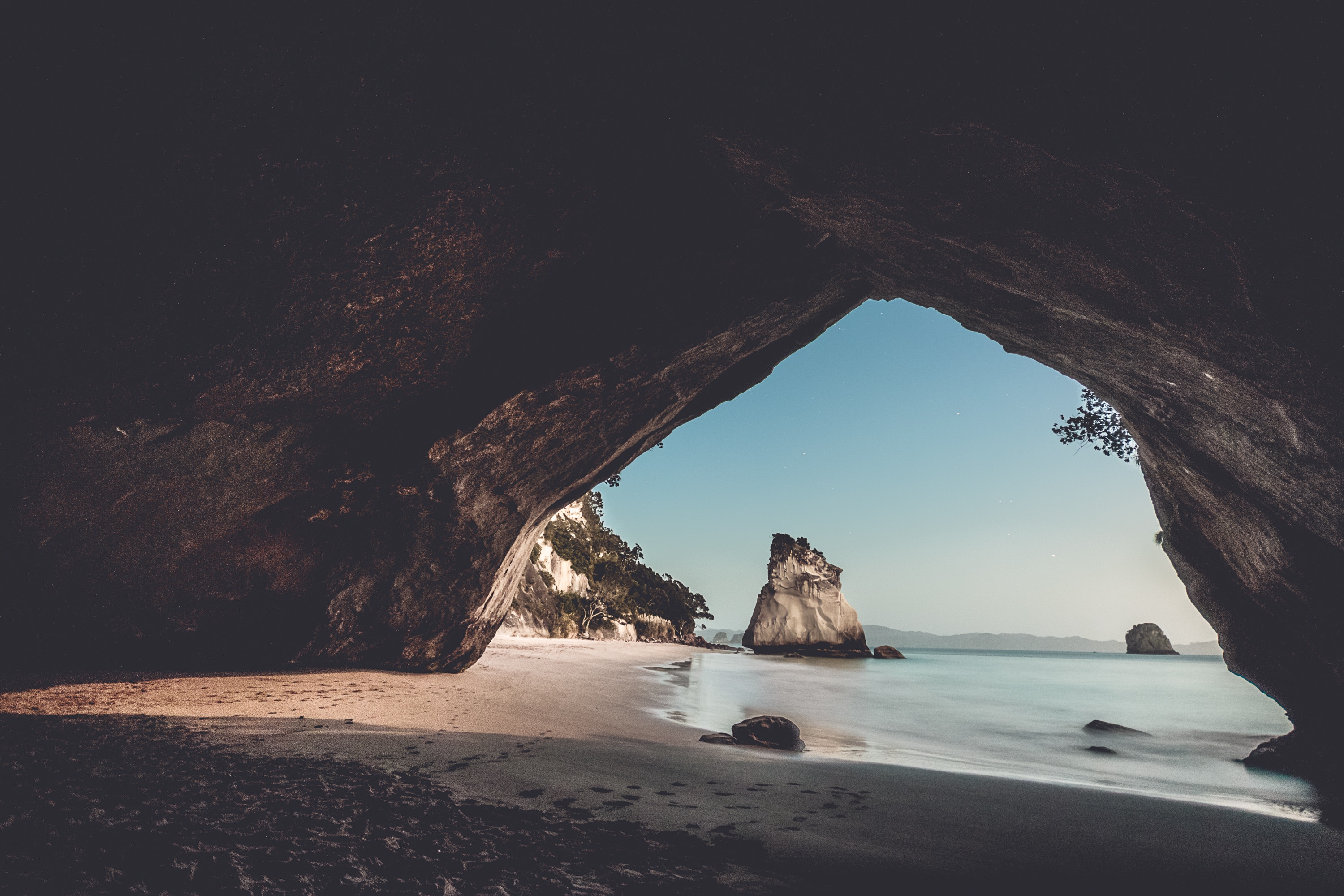 Some of you might have seen it even without ever going to New Zealand as it was the place where a scene of Narnia was shot. Cathedral Cove can be easily reached by car , but if you opt for the car, be prepared to be patient as the car park on top is rather small and the popularity of this beach is rather big.
A 45 minute walking trail will lead you through native bush along the coast with stunning views – all the way down to the hidden cove.
Cathedral Cove is amazing as the Pacific Ocean can be rather harsh here making for an almost surreal atmosphere. Surfers love the waves and good luck snapping a photo without other people – that's a hard one! If you like to spend some time there take everything you need with you – the beach has no amenities at all so bring food, drinks and a towel!
4. Elephant Rock
This has to be one New Zealand's most clearly identifiable rock formations (other than Cathedral Cove and Lions Rock). These rock formations have been carved by time to look like…well an elephant. How cool is it! Definitely worth a view and remember you need to go around low tide.
Note: Sadly, after the last bout of earthquakes, poor Elephant Rock has lost his trunk and is now a humble arch. I feel like we should start a fund raiser to get it back!
5. The Remarkable Mountains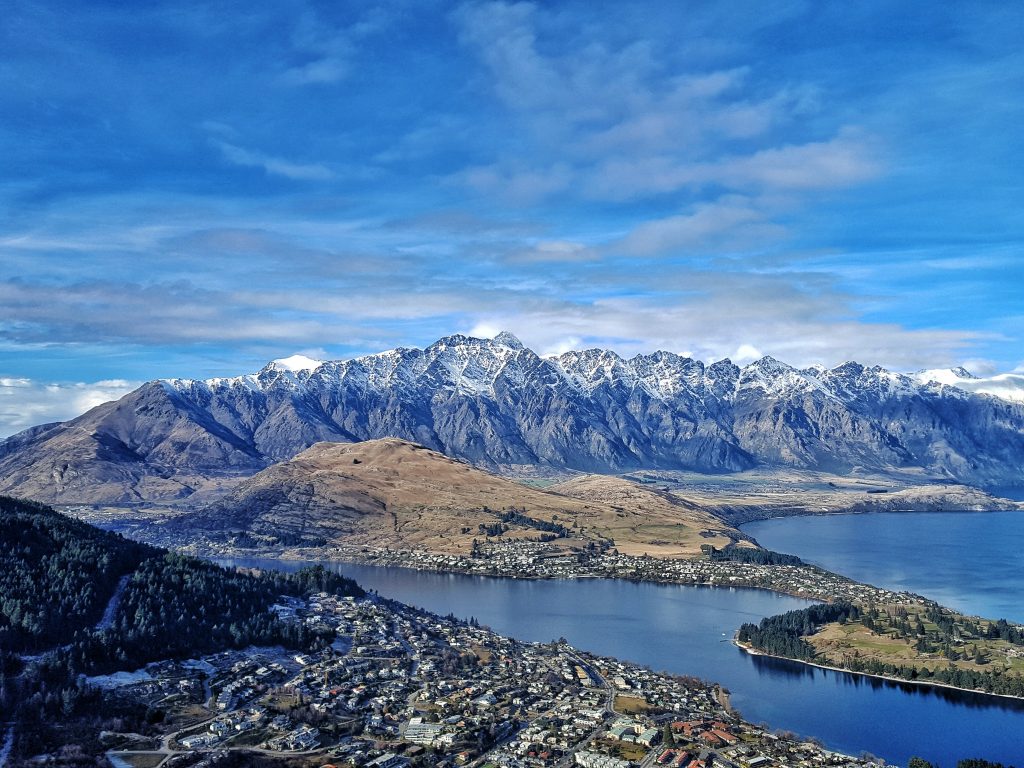 The  Remarkable are an impressive mountain range that looks like a postcard backdrop which borders Lake Wakatipu and nearby Queenstown. Offering skiing and snowboarding, you can spend weeks here riding the snow and enjoying the nightlife in Queenstown. If you go up the gondola you can also snap some fantastic views from afar (as above) and totally worth it, plus they have a luge, so go crazy!
6. Blue Springs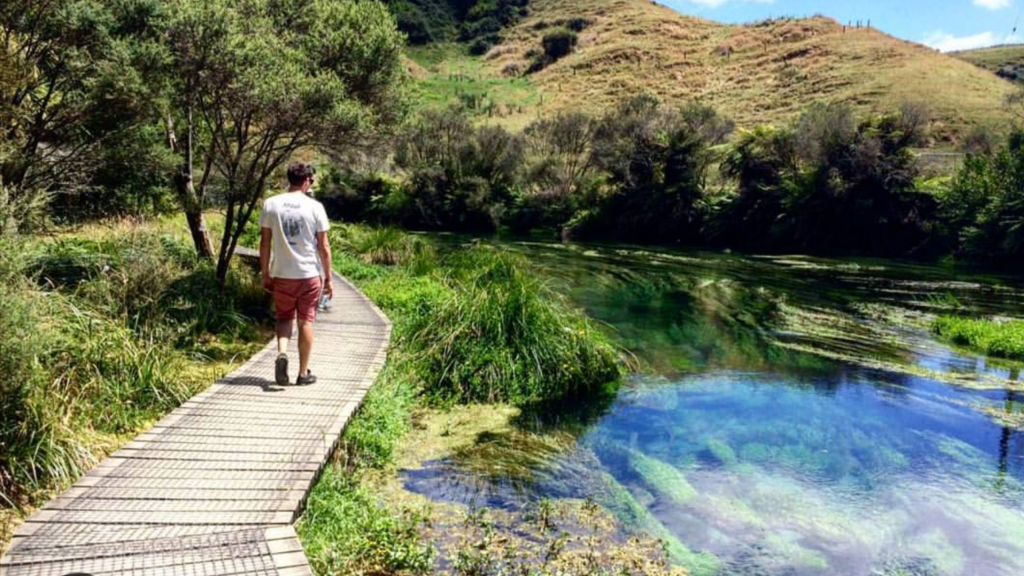 The Blue Springs at Pututuru just don't seem real. With its intensely, crystal-clear blue waters and surrounding vibrant plant life, they are a natural beauty to behold. The water is so clear and clean that 70% of New Zealand's bottled water is supplied from here. Take a short board walk through the foliage and be treated to magical views of the clear waters and coral life beneath.
7. Mermaid Pools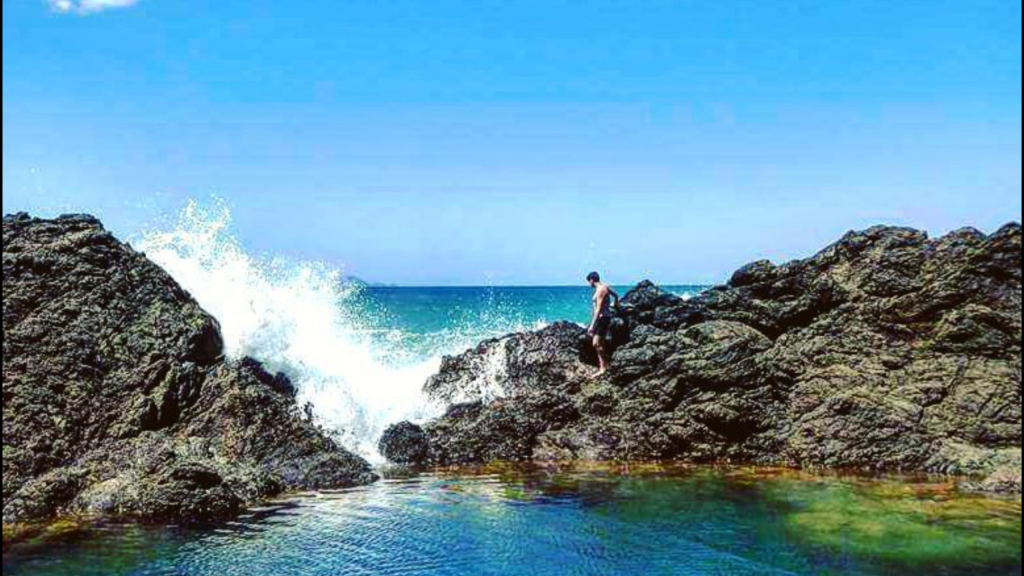 Hidden away from the main beach, you have to trek through some wild foliage to reach this beauty, but it is so worth the hassle! These natural rock pools are truly magical. They're filled with crystal clear water and are a must-do if swimming holes are your thing. Chill out for the day (I took my donut ring for a laugh) and enjoy this beautiful New Zealand gem. However watch out for the sand flies, they are a bit vicious!
8. Huka Falls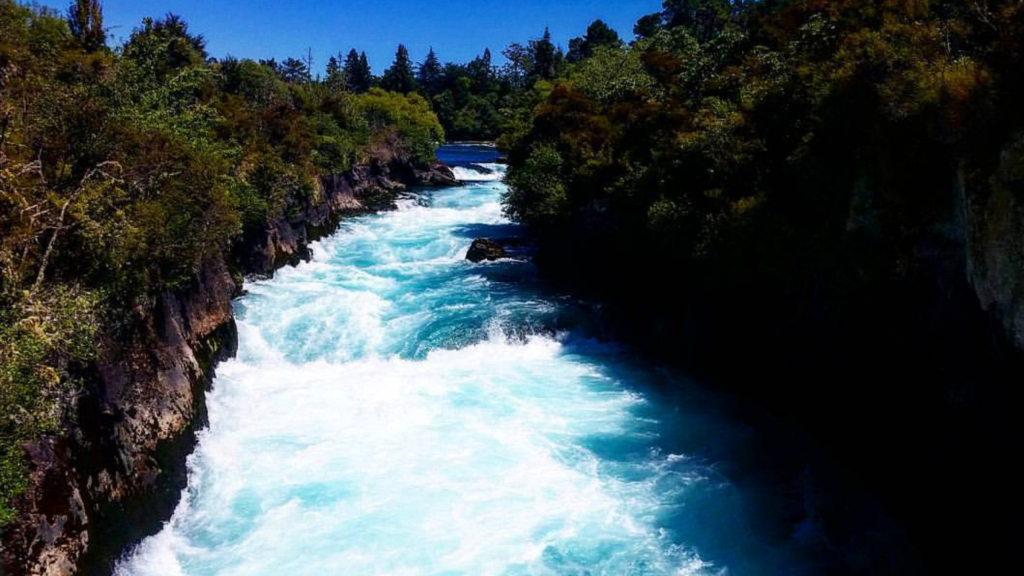 The name Huka is the Maori word for 'foam', which is appropriate as the falling water and rapids certainly resembles foam. The intense blue water makes it a 'must see' and roar coming off the rocks is something to be experienced.
The Waikato River, normally up to 100 metres wide, abruptly narrows to just 15 metres as it crosses a hard volcanic ledge. This of course causes a huge volume of water to collide together, forming a spectacular visual feast of powerful falls and rapids.
9. Moeraki Boulders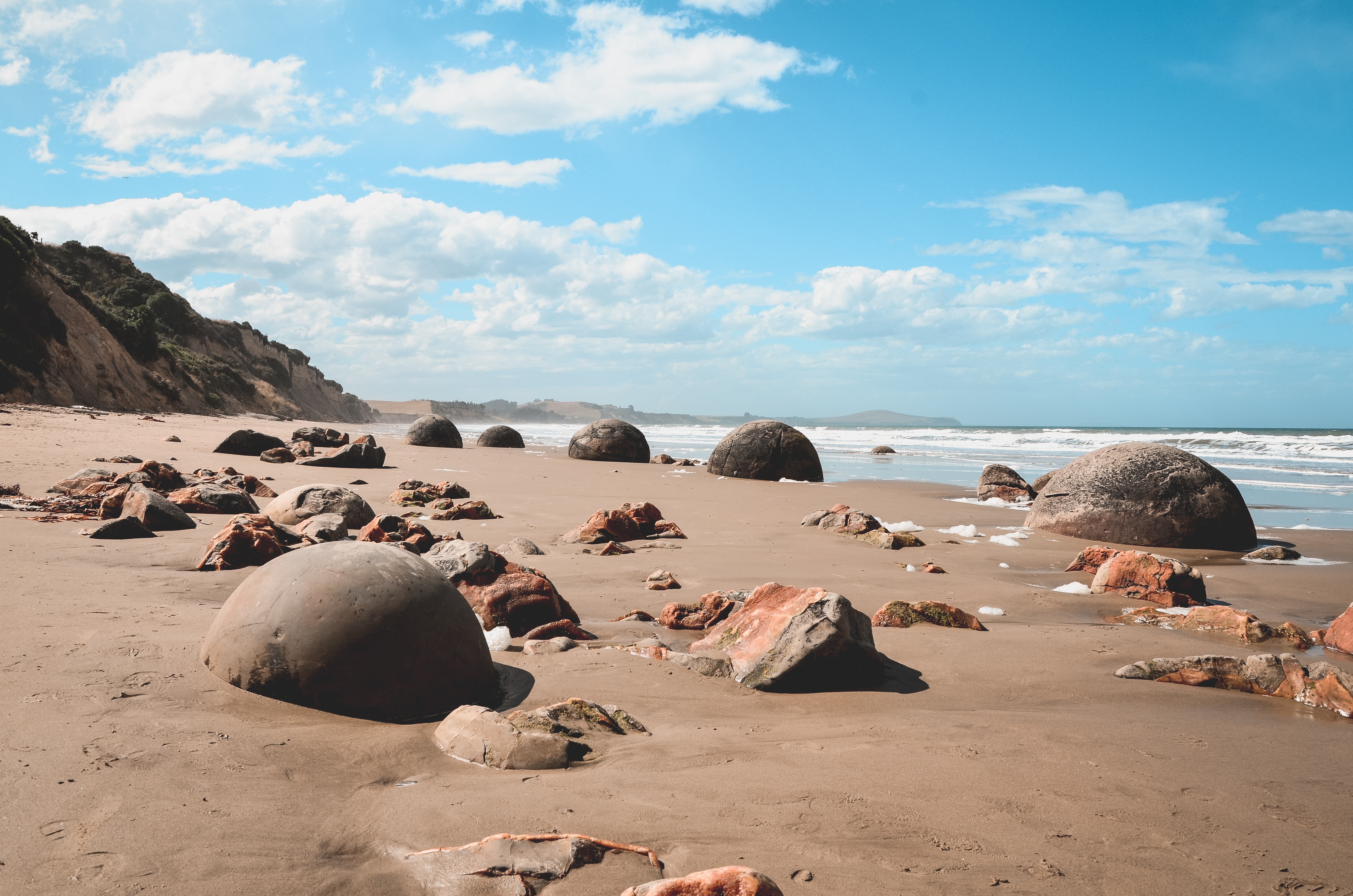 The ball rock formations are just fantastic and just try and stop me from climbing all over them! This North Otago beach is littered with unusual and extra-terrestrial-like spherical, boulders that span up to two-metres high and weigh several tonnes! With their enormous size and random placement, this beach is a haven for inquisitive folk wanting to see what the boulders are truly about. Jump from boulder to boulder, look out for nearby sea-life and marvel at the fact that you have visited one of New Zealand's oddest and extraordinary wonders!
10. Milford Sound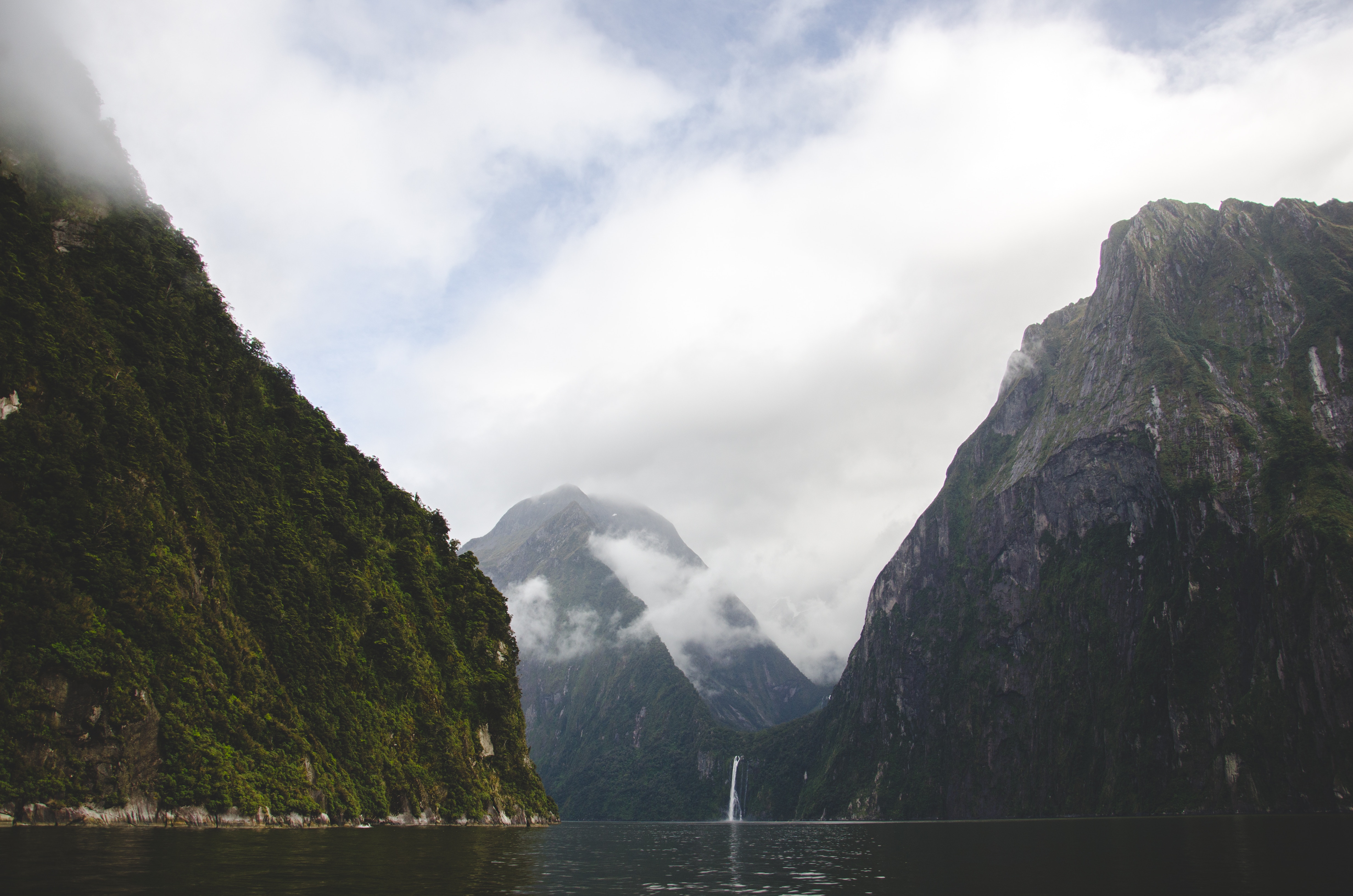 The Milford Sound is a quintessential day trip on New Zealand's South Island that tends to get lots of love. Take a look at just about any 'Top Things to Do In New Zealand' article and you'll probably find Milford Sound at the number one spot. It's often referred to as the 8th wonder of the world, first dubbed so by the famous writer, Rudyard Kipling. Many visitors often say it's the most beautiful place they've ever seen and I can safely say the same thing.
Another world…
It's known for towering Mitre Peak, plus rainforests and waterfalls like Stirling and Bowen falls, which plummet down its sheer sides. The fiord is home to fur seal colonies, penguins and dolphins. Milford Discovery Centre and Underwater Observatory offers views of rare black coral and other marine life.
Milford Sound is the crowning jewel of mainland New Zealand's only Natural World Heritage Site, one of only 197 designated as such in the entire world, and is a MUST SEE if you're in Queenstown.