HOME OF THE FAMOUS FERGBURGER!
⇷☓⇸
If you are heading to New Zealand, whether it's for a quick visit, holiday or working visa, be sure to have Queenstown on your 'Must Do' list.
Not only is it one of the main places for adrenalin junkies in the Southern Hemisphere, but it is also breathtakingly beautiful with its clear blue lake, Lord of the Ring style mountains and wildly striking scenery.
There are numerous outdoor activities to keep everyone happy, and what makes it even better is that it is a place you can visit at any time of year, no matter what the weather.
These are my TOP 10 things to do in Queenstown:
1. Explore Lake Wakatipu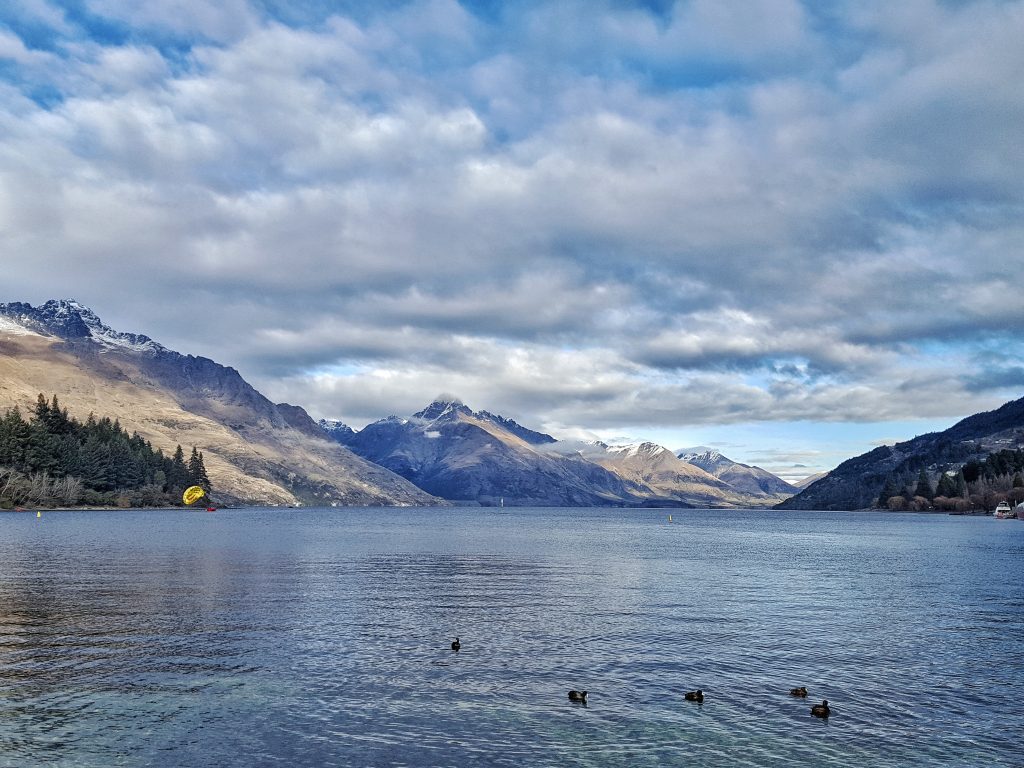 This beautiful lake is a deep, S-shaped lake on New Zealand's South Island. The popular resort town of Queenstown sits right on its shores, and it's flanked by the aptly-named Remarkables mountain range.
The lake was, in reality, formed by glaciers cutting through the Southern Alps 15,000 years ago.
But I love the Maoris legend for it a whole lot more:
At the heart of the legend is Manata, the beautiful daughter of a local Maori chief, who was forbidden to marry Matakauri, the man she loved. One night, Manata was kidnapped by a fierce giant from the mountains named Matau. The chief was so distraught about his daughter that he promised Manata's hand in marriage to the man from the tribe who could rescue her. Matakauri snuck into Matau's lair under cover of darkness and rescued Manata, and the two were happily married at last.
But Matakauri wanted to be sure that Matau would never threaten his wife or tribe again, so he once again stole away into the mountains. He found Matau asleep, curled up on his giant side. Matakauri set fire to him, burning him where he lay. The fire burned a deep gouge into the earth and caused the ice and snow on the surrounding mountains to melt — forming Lake Wakatipu. The name translates to "Hollow of the Giant."
2. Skyline Gondola and Luge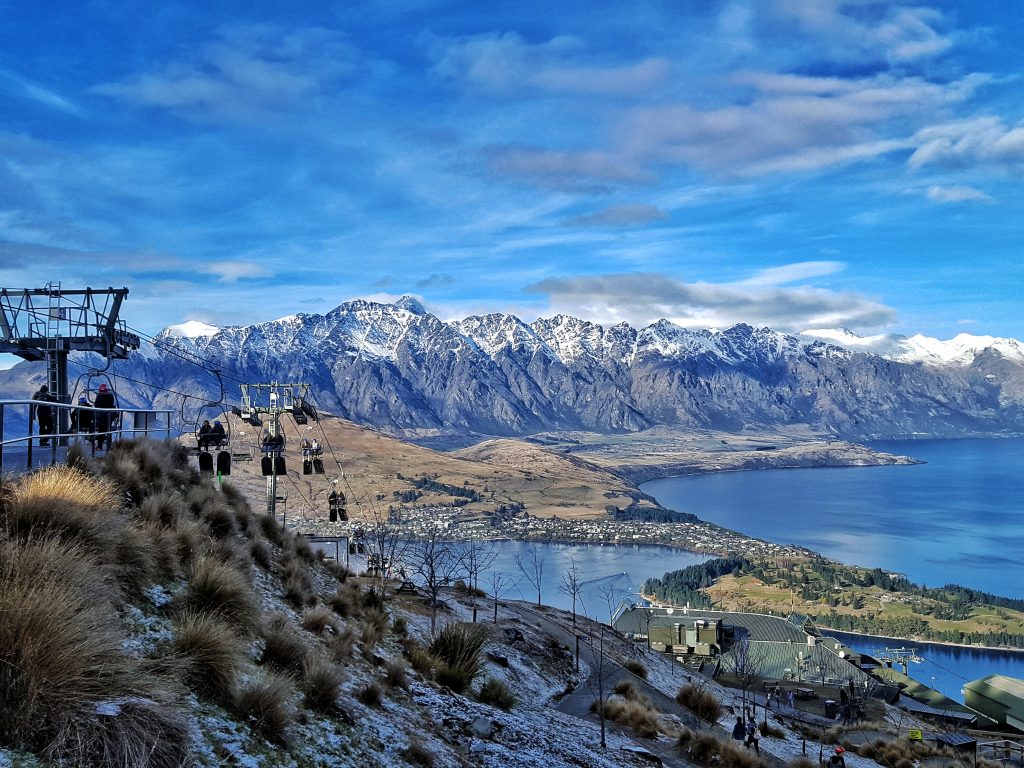 A classic must do when visiting Queenstown. Take the cable car to the top and enjoy the breathtaking views of the Remarkable flanking the clear mirrored waters of the lake.
Don't forget to experience the thrilling downhill Luge tracks, which will have you racing down steep tracks and tight corners which is fun for all the family. The Skyline also offers plenty of other attractions like walking tracks, mountain biking trails, cultural experiences, adventure activities and great dining options, all with unsurpassed scenic views.
3. Do The Nevis Bunny Jump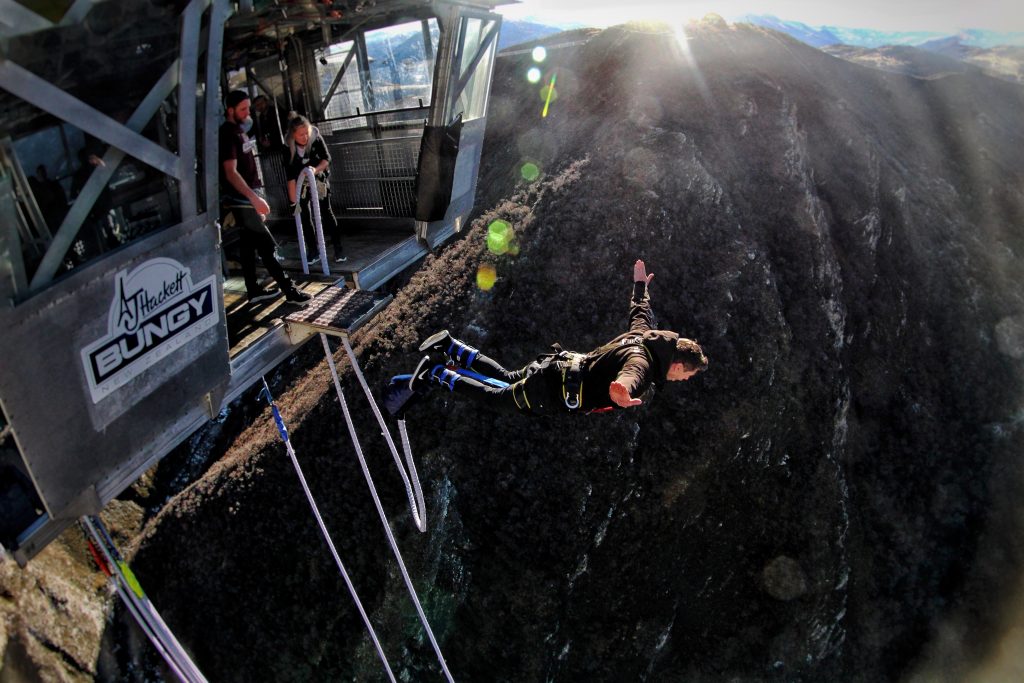 If you've ever considered bungy jumping and haven't done it, Queenstown is the place to do it! It's home to the infamous AJ Hackett 136m Nevis bungy jump, one of the highest in the world. Expect to pay around 275 NZD for a jump, but it is totally worth it!
Heres a video of me quite literally 'taking the leap'
4. Day trip to Milford Sound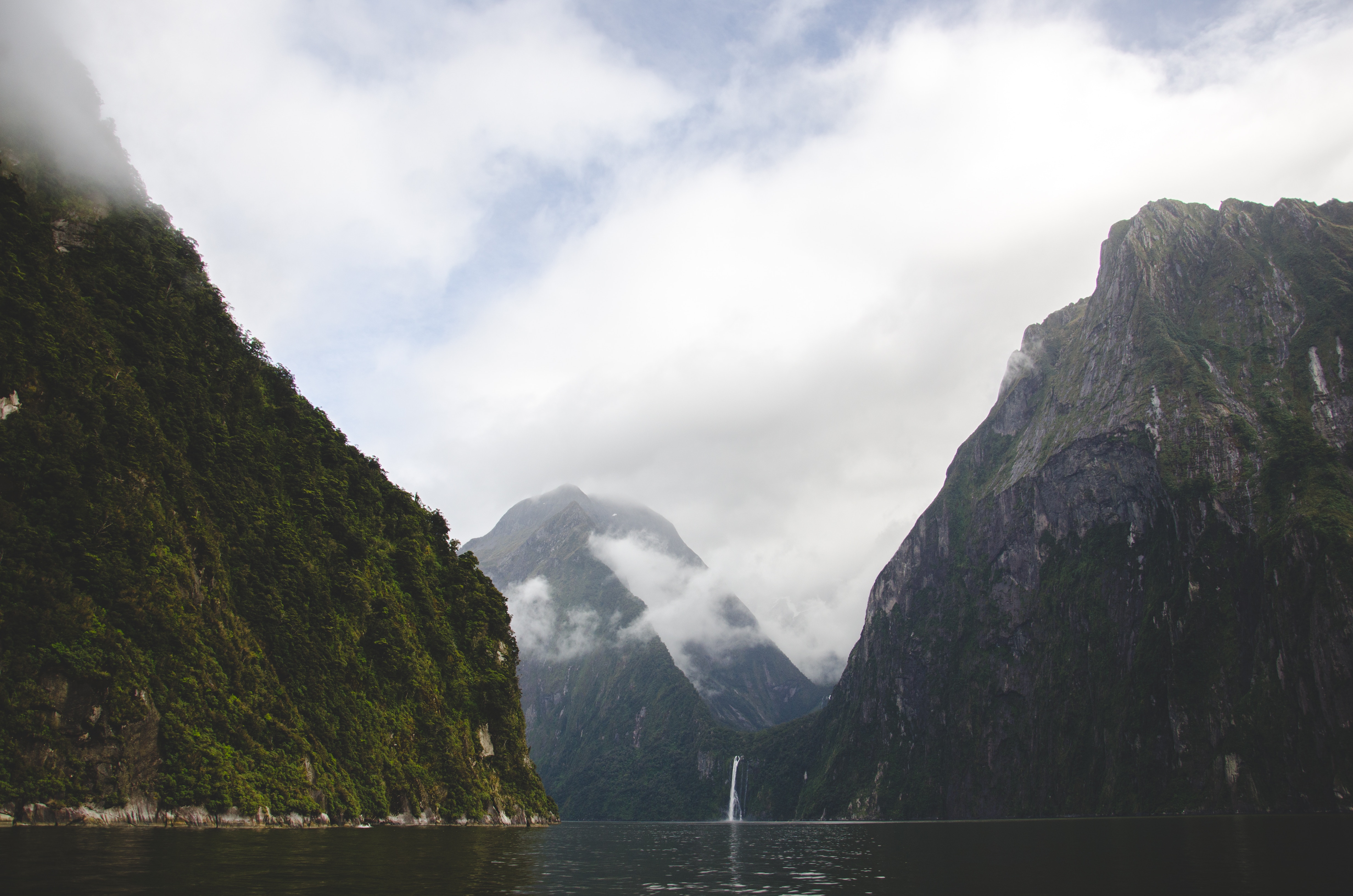 The Milford Sound is a quintessential day trip on New Zealand's South Island that tends to get lots of love. Take a look at just about any 'Top Things to Do In New Zealand' article and you'll probably find Milford Sound at the number one spot. It's often referred to as the 8th wonder of the world, first dubbed so by the famous writer, Rudyard Kipling. Many visitors often say it's the most beautiful place they've ever seen and I can safely say the same thing.
It's known for towering Mitre Peak, plus rainforests and waterfalls like Stirling and Bowen falls, which plummet down its sheer sides. The fiord is home to fur seal colonies, penguins and dolphins. Milford Discovery Centre and Underwater Observatory offers views of rare black coral and other marine life.
Milford Sound is the crowning jewel of mainland New Zealand's only Natural World Heritage Site, one of only 197 designated as such in the entire world, and is a MUST SEE if you're in Queenstown.
5. Go Skiing or Snowboarding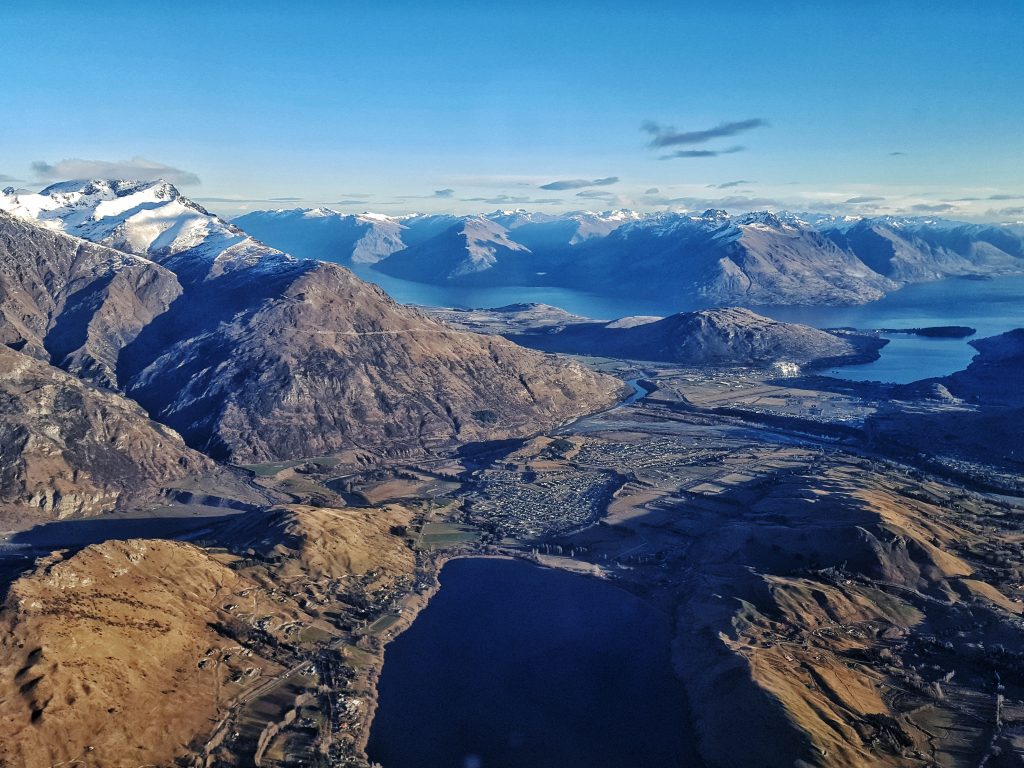 Queenstown is very much renowned for its snow during the winter months and the mountains here provide some of the best skiing (or snowboarding) in New Zealand. The trails range from easy to difficult and there are many options here for experts. Definitely worth a try and a great place to tick off the list.
6. Take A Helicopter Flight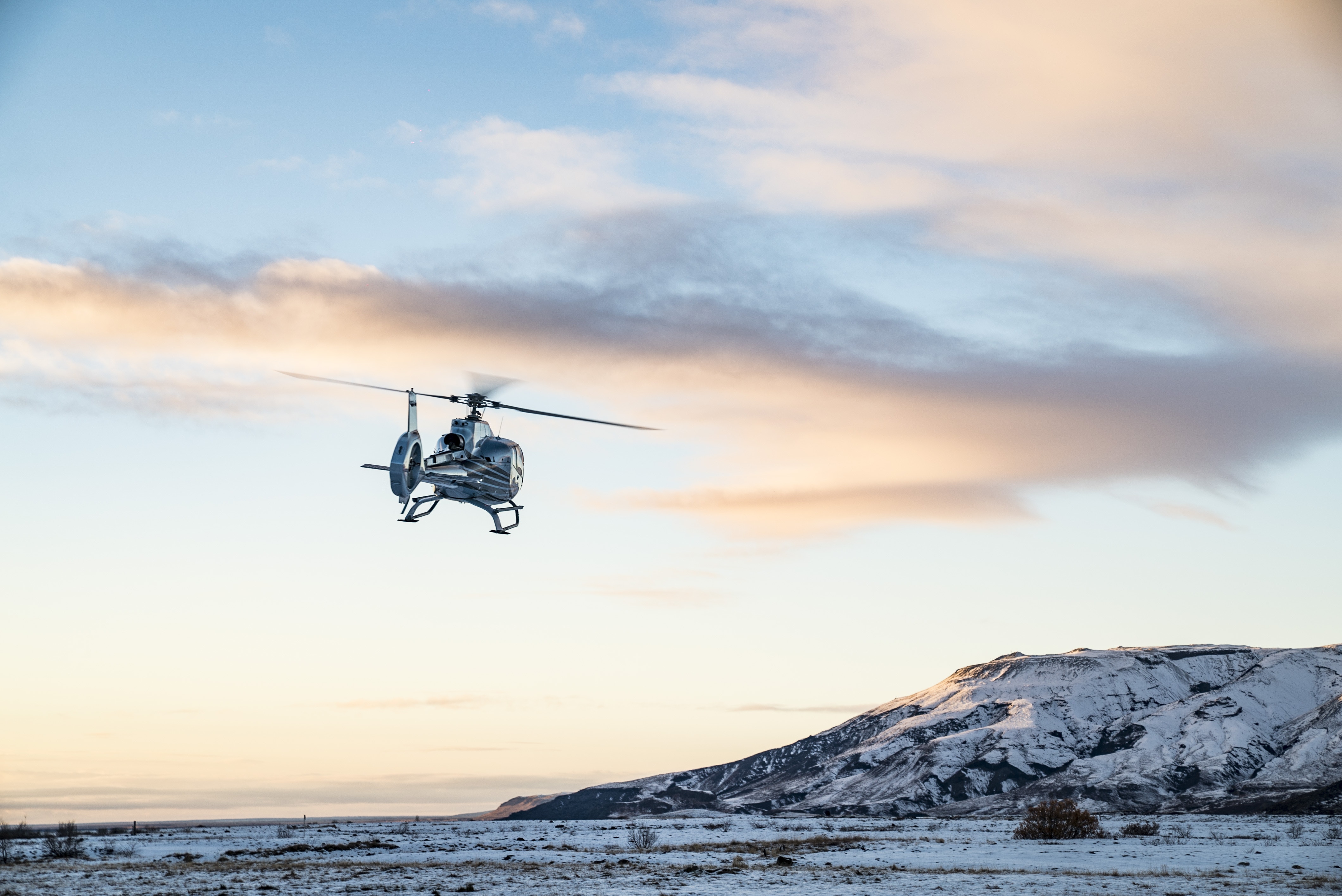 What makes Queenstown so unique is that it is set against the backdrop of The Remarkables mountain range which is a breathtaking sight from ground level. However a flight takes you over secluded alpine lakes, beautiful green rainforests, and past Instagram photo worthy mountain peaks. For a 20 minute ride you'll pay around $240 NZD, while a 50-minute ride is $585 NZD (discounts are available for children).
7. Visit Ferburger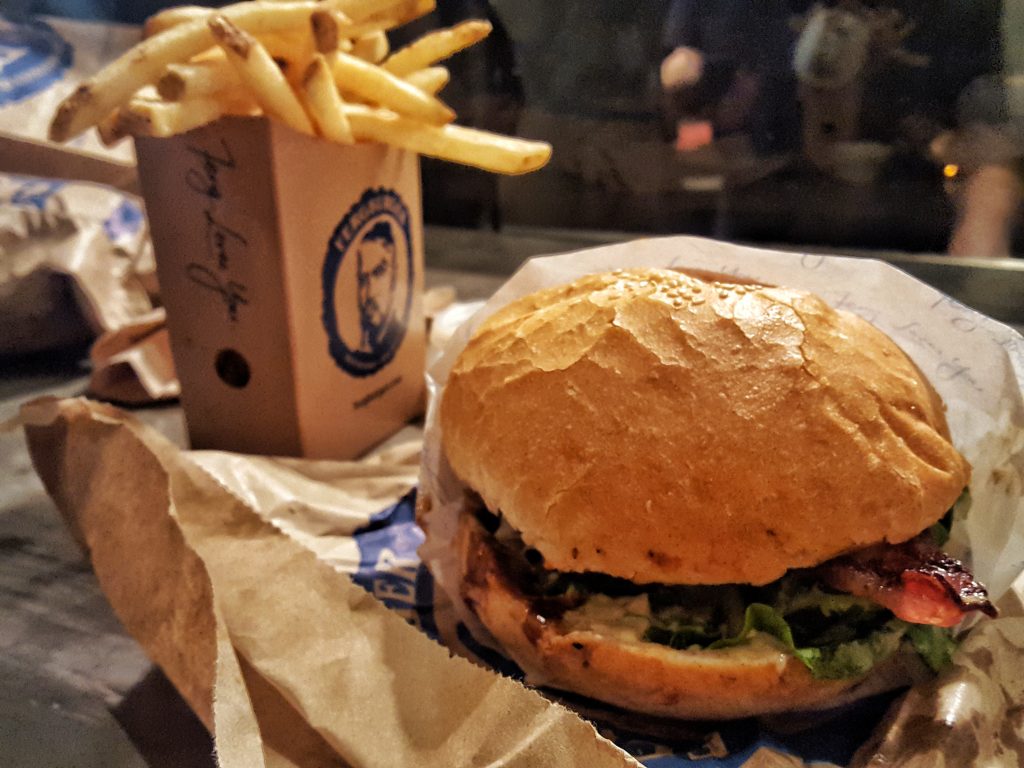 A Queenstown tradition and one of the best burgers (in my opinion) in the world! They have amazing fries and gigantic, delicious burgers, at very reasonable prices. You'll have to brave a long line to get one but leaving without eating one is a crime. There's a vegan burger too for those of you who don't eat meat. Prices vary but average is $12-20 NZD.
8. Visit Fergbakery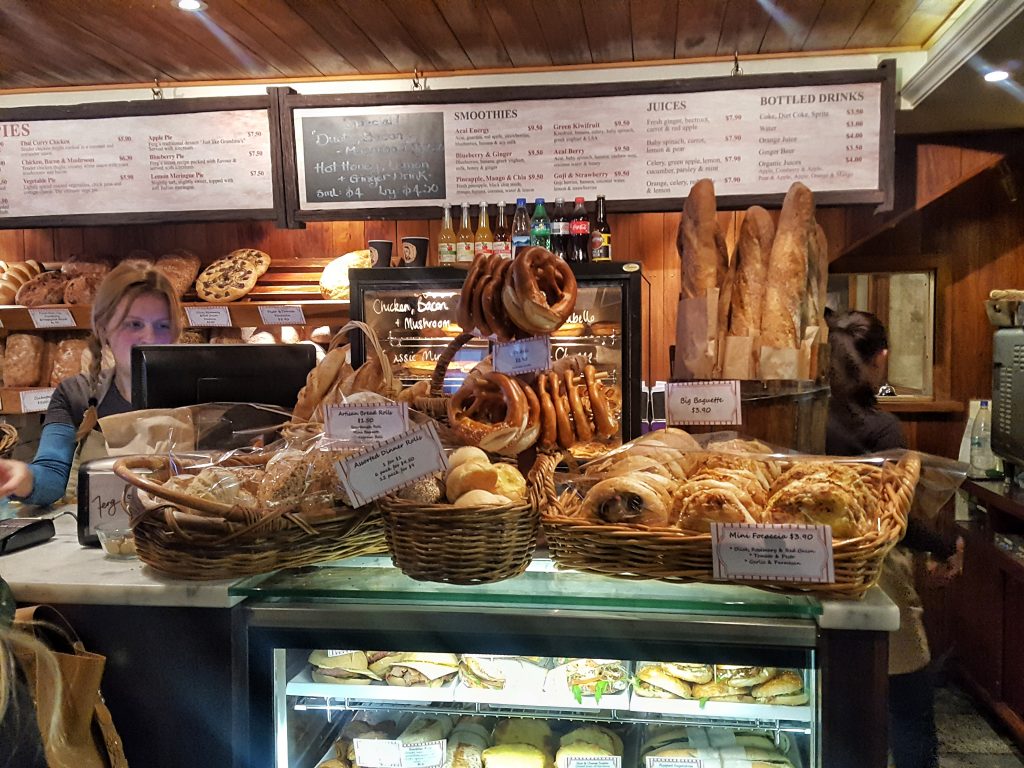 A newer addition to the Fergburger family, offering delicious pies, pastries and other yummy foods. Definitely a worth while try (I especially liked the Pork & Apple pie), and with much shorter waiting times.
A must have for breakfast or lunch.
9. Ride The Shotover Jet
Looking for that water adrenalin rush? Well look no further! This ultrafast speedboat whips around the local rivers at neck-breaking speed. Sometimes the water is so shallow you think you are going to run aground! But have no fear, they know what they are doing. Adults tickets are $145 NZD and child tickets are $75 NZD.
10. Go Off Roading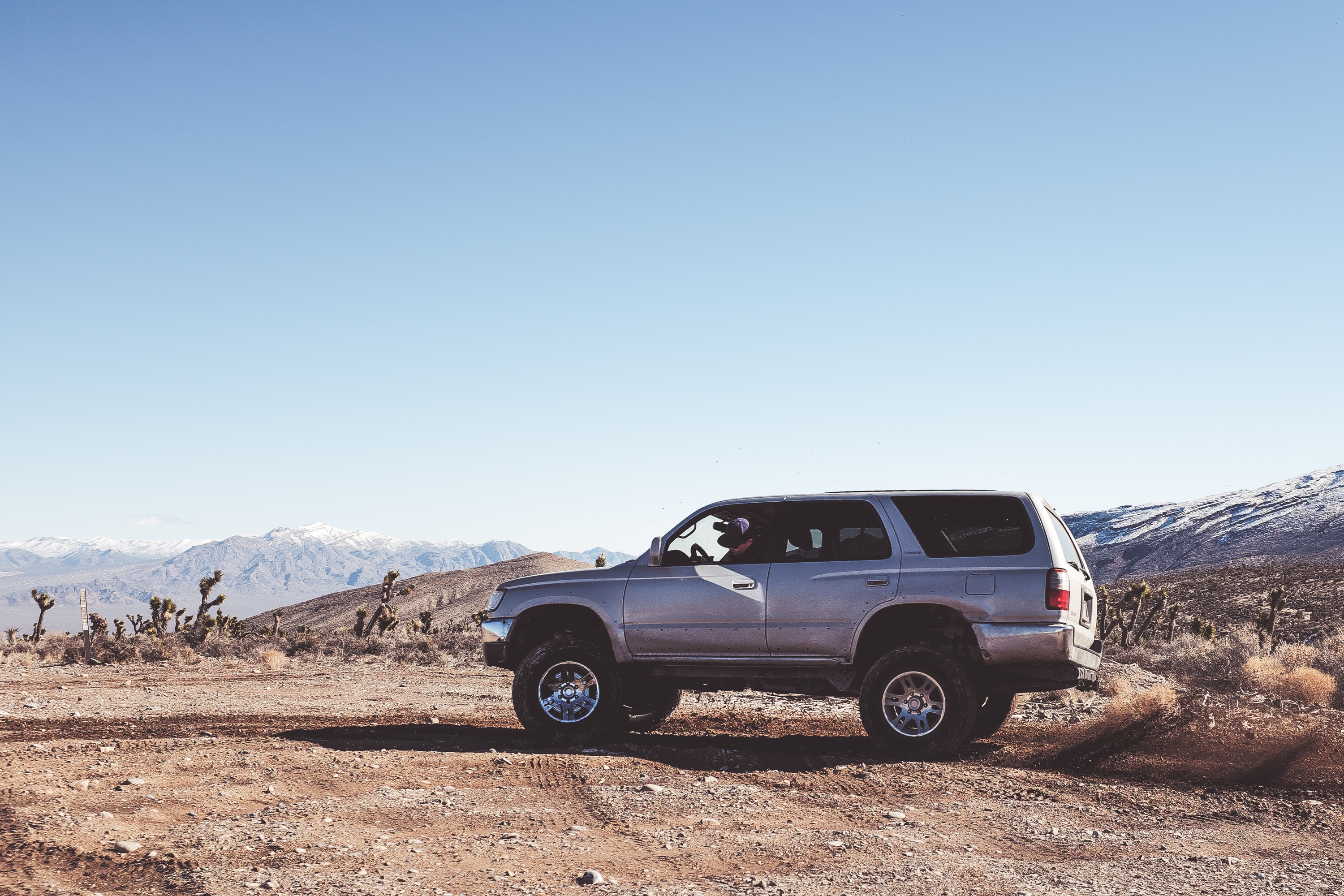 For some motor fuel adrenalin rushes why not jump into a 4×4, race through canyons and crash through rivers. There are a few tour operators in the area that offer half-day off-roading adventures in 4×4 vehicles. So prepare for a lot of fun and don't worry if you get a bit wet, its all in the experience. Prices do vary but it is roughly around $100-200 NZD.
And there you have it! Go check out the beauty that is Queenstown!