MIRISSA'S BEACH HAVEN PARADISE
This luxurious slice of exotic beauty is perfectly located in the bustling and ever growing popular town of Mirissa and only a stones throw away from the lush beach and Instagrammable Coconut Point. The origin of the name Triple "O" Six is a rather unusual one but one that denotes passion and devotion. It is also the Defender vehicle registration number of Mr. Prinith Manamperi who is an ardent 4×4 off road racer.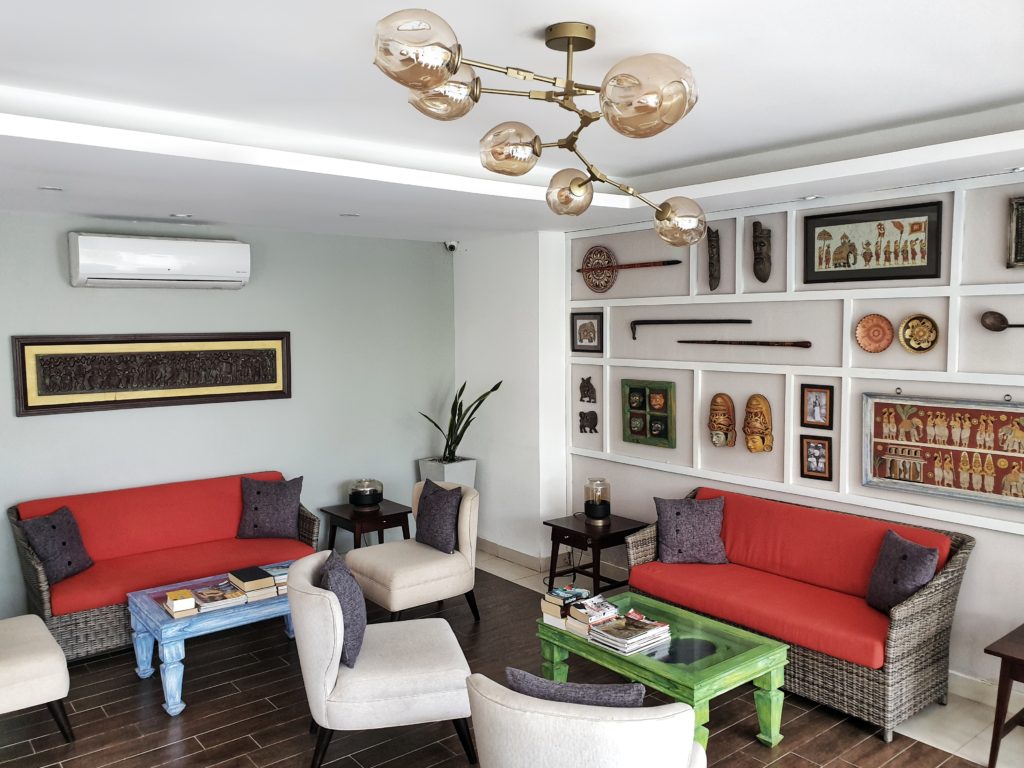 They truely take luxury to the next level in Sri Lanka, providing exceptionally comfortable rooms, dining areas, facilities and the small things you would never usually think of. Not only does it have the beach on its doorstep but it also has a huge pool which is perfect to escape the hot day sun.
If you find yourself in Mirissa, Sri Lanka then I would highly recommend booking a few nights stay here at Triple O Six.
Highlights
Close proximity to Coconut Point & the beach
Huge refreshing swimming pool
Super friendly and welcoming staff
Luxurious and spacious rooms & suites
Strong and decent Wi-Fi
The Suite with Jacuzzi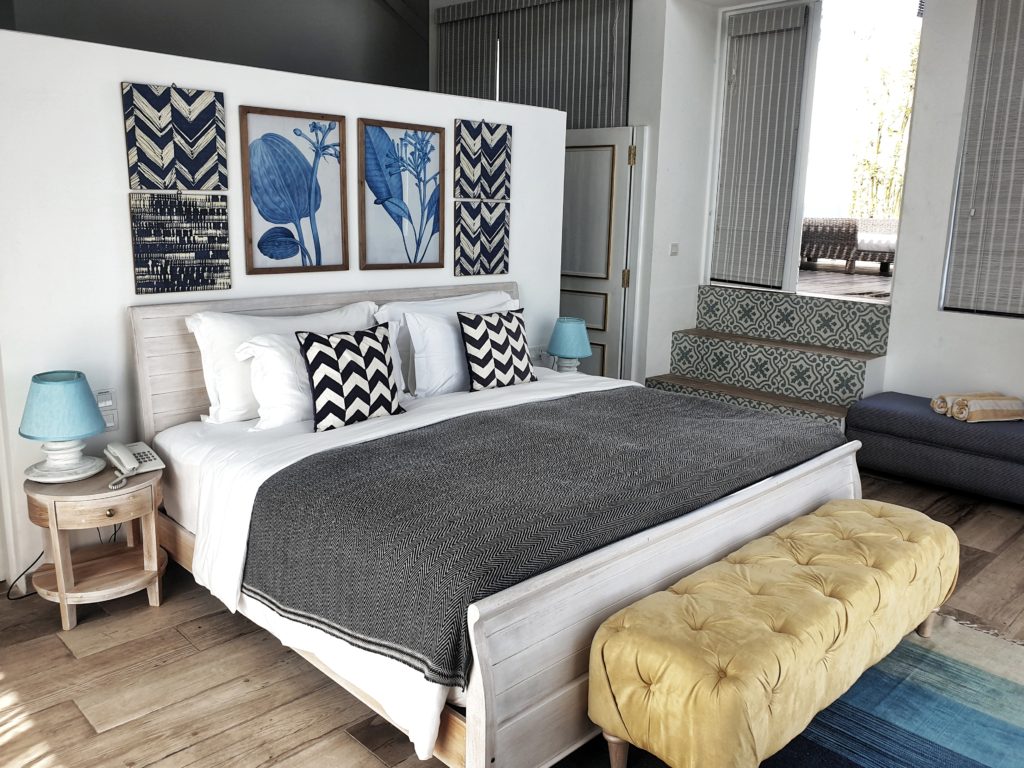 During our stay at Triple O Six, we opted to stay in the Suite with private bathroom which we absolutely loved and it was more than perfect for all of our needs. It comes with an entrance foyer, spacious lounge area, large bathroom area, a jeep cut in half that doubles as a coffee & tea making facilities, separated bedroom, luggage storage area and of course the private jacuzzi on the roof.
The Bedroom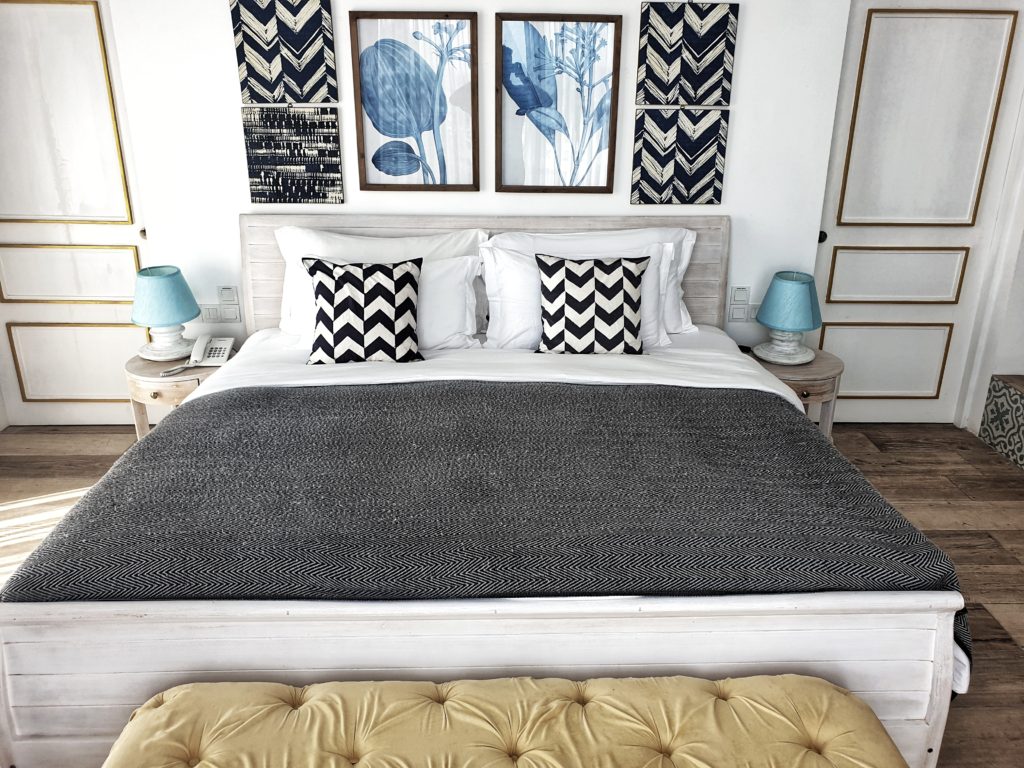 The suite comes with a king size bed which has a very comfortable mattress, four feather pillows and we definitely enjoyed a few nights of great sleep. The views from the bed are absolutely spectacular, as it overlooks the beautiful beach and exotic palm trees. Included in the room is a flatscreen TV, cable channels, entrance to the jacuzzi, two lamps, pillows, arm chairs and air-conditioning.
The Lounge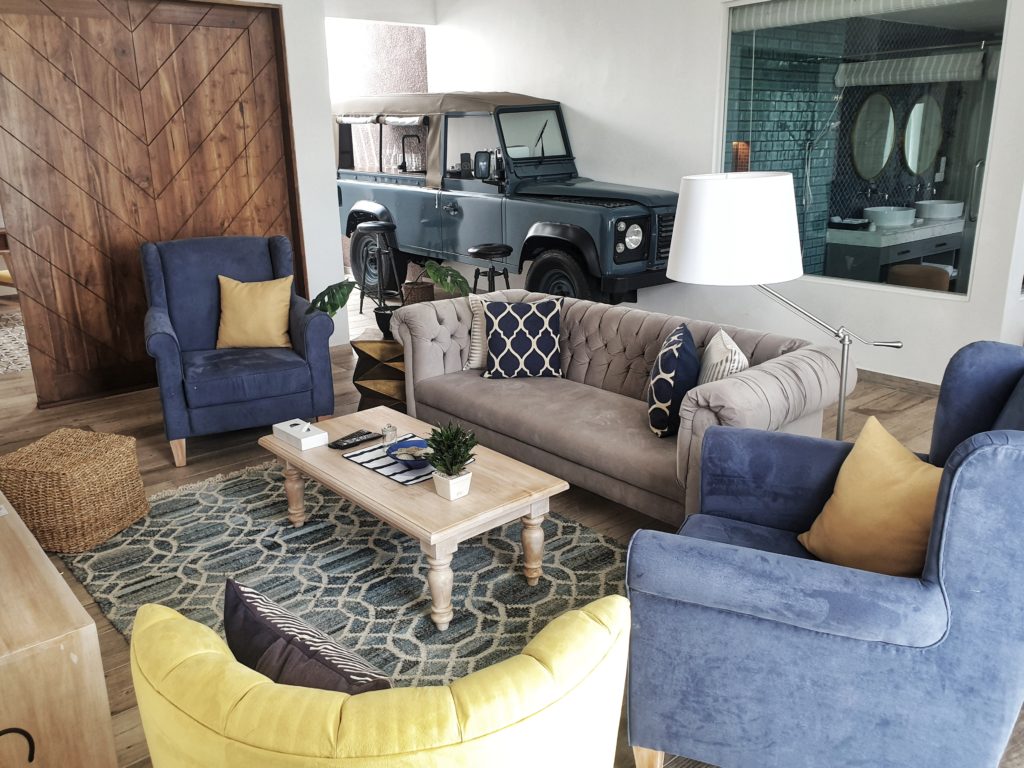 As you pass through the entrance foyer you enter into a high ceilined room, complete with modern sofa, arm chairs, large flatscreen TV, cable channels, table, dominating glass windows with a fantastic view over the pool and beach in the background and of course the Jeep. The Jeep is where the tea & coffee making facilities are kept, along with free bottled water and mini bar.
The Bathroom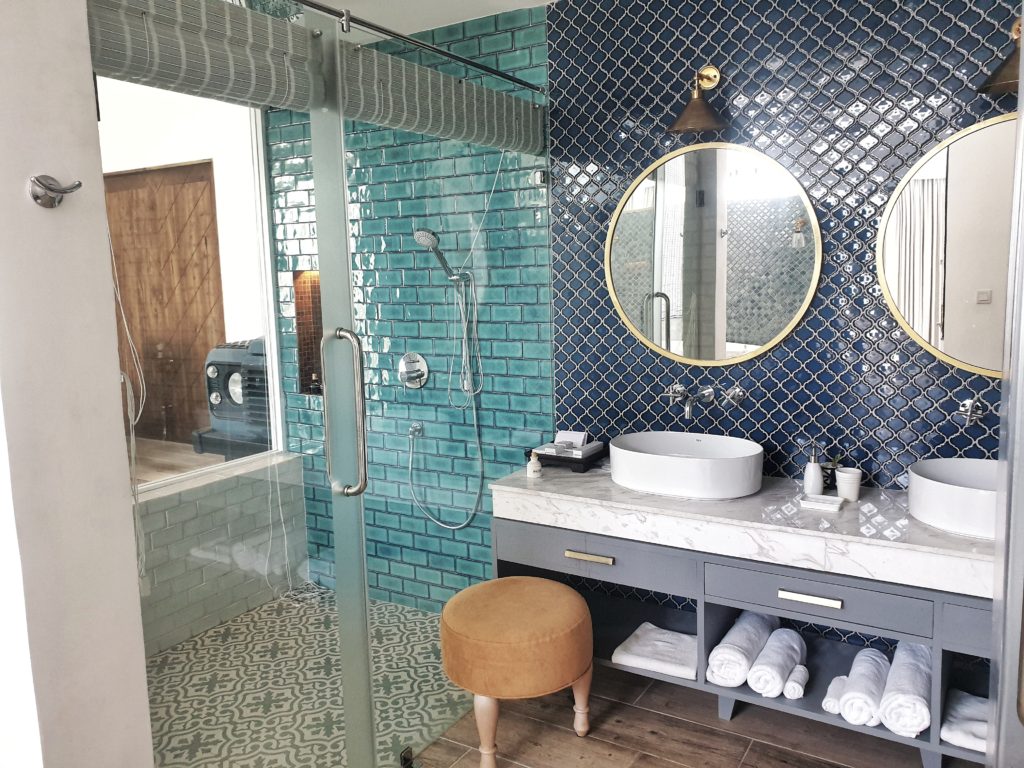 Adjoined and combined with the lounge/bedroom is the bathroom which has an oval bathtub, large glass panelled rain shower, two sinks and mirrors, toilet and free toiletries, with a plentiful supply of fresh clean towels. There is privacy however, as you can pull down the blinds inside so no one in the living room can see.
The Rooftop Jacuzzi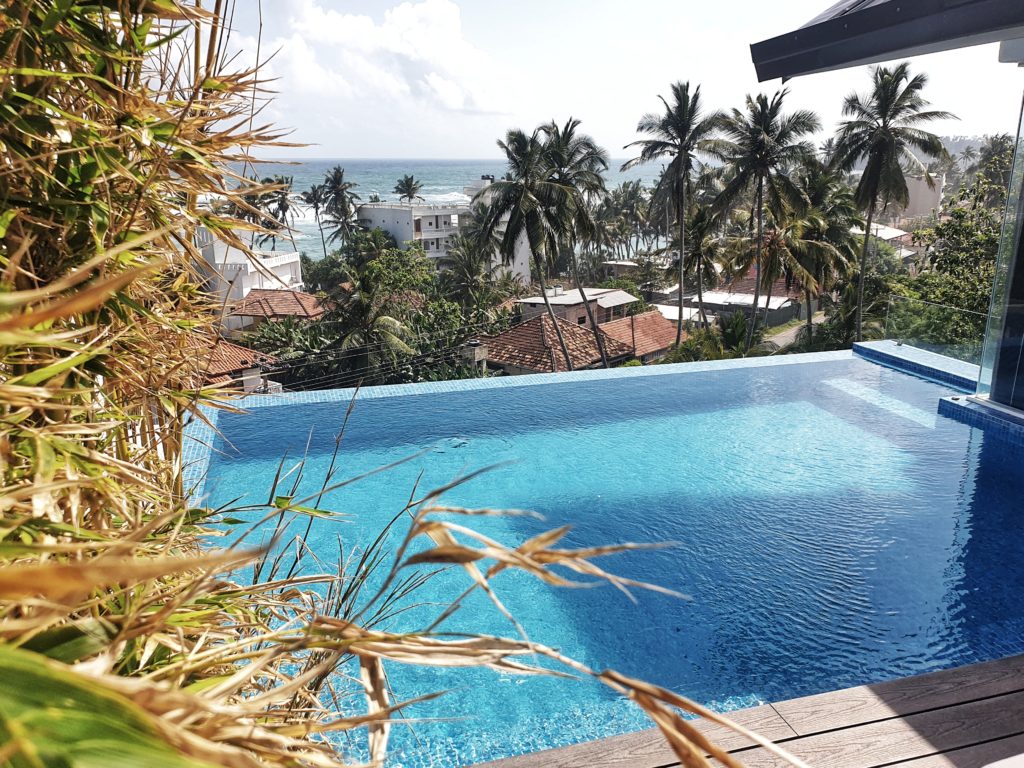 As previously mentioned, the jacuzzi can be accessed from the bathroom, and I must say that this is the crowning jewel of the suite and its attraction. Situated on the top of the 4th floor, the jacuzzi overlooks the main drag and the beach lined with palm trees, making it an excellent place to relax and chill while watching the sunset. It comes equipped with two sun loungers, a bench and fresh beach towels.
The Entrance Foyer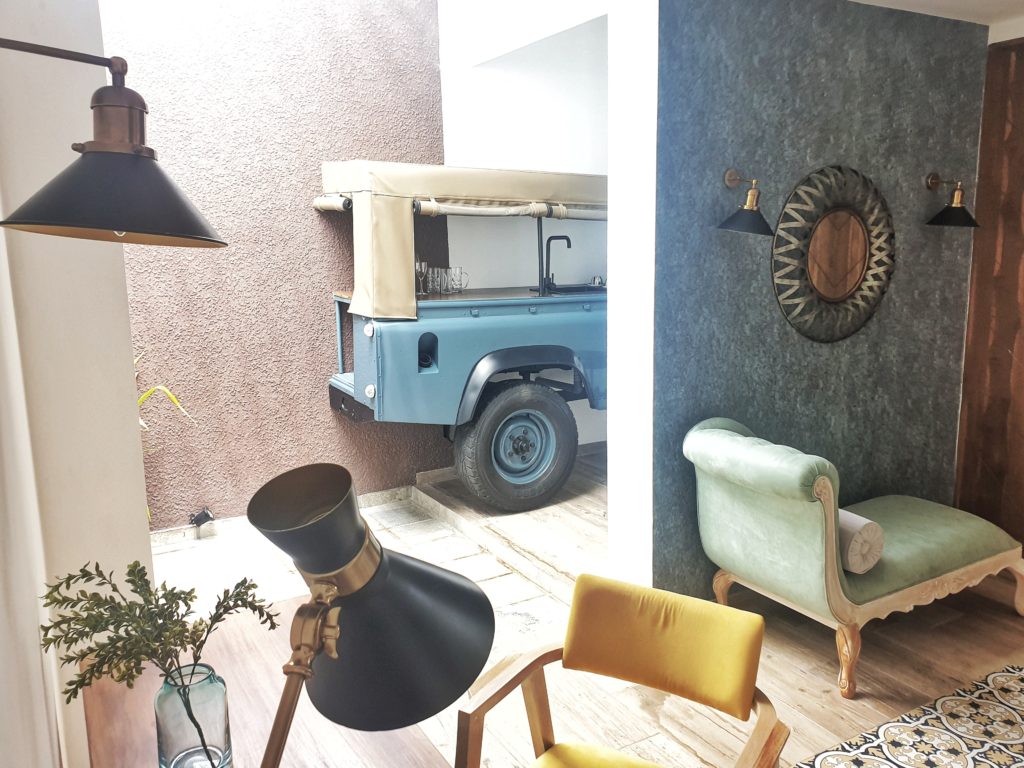 I loved that our suite was pretty much an apartment that it had its own entrance hallway which led into the living room. In here you can find a telephone, writing desk with chair, sofa and access to the Jeep mini bar.
There are plenty more styles of rooms and suites which you can check out here.
Activities
The Swimming Pool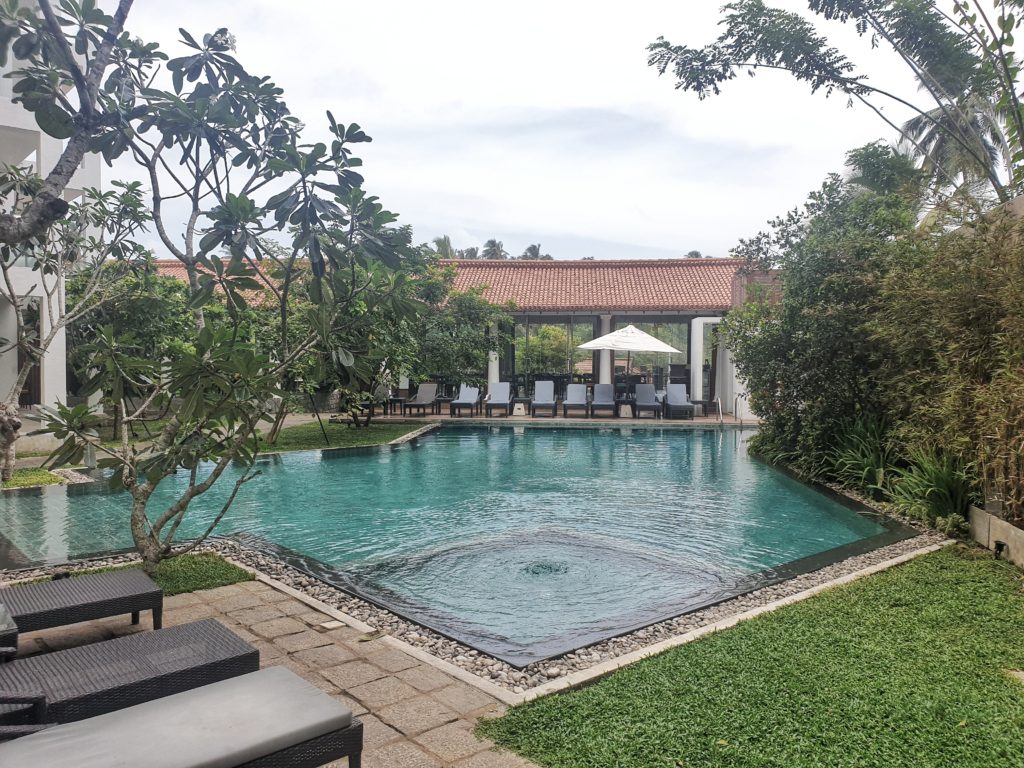 The hotel also has a main pool which is situated on the ground level and is pretty huge itself. It also has a small jacuzzi attached to it should you wish to relax in there as well. Around its edges are plenty of sun loungers, and it is quite close to the main restaurant and bar should you want light snacks or cold drinks throughout the day.
The Beach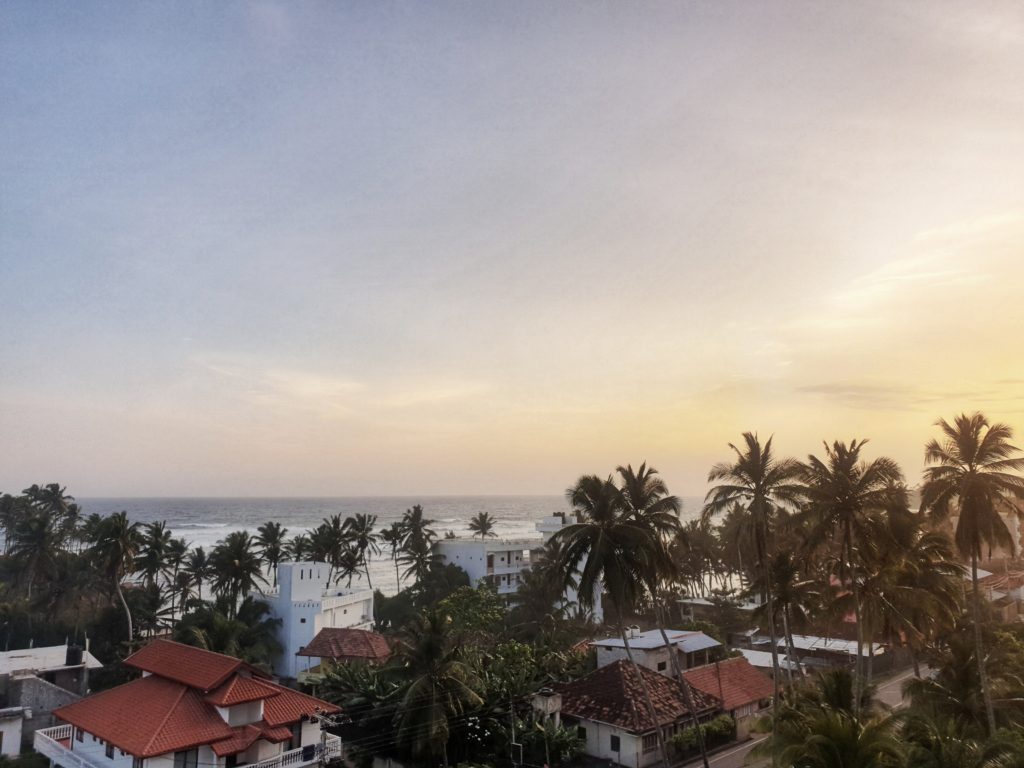 Only a short stones throw away from the hotel, it will only take you about 5 minutes to reach this beautiful Sri Lankan beach which is completely lined with palm trees and a lush blue ocean. Bring a towel, get yourself settled and enjoy a day on the beach, while catching some sun rays and cooling off in the refreshing water.
Coconut Hill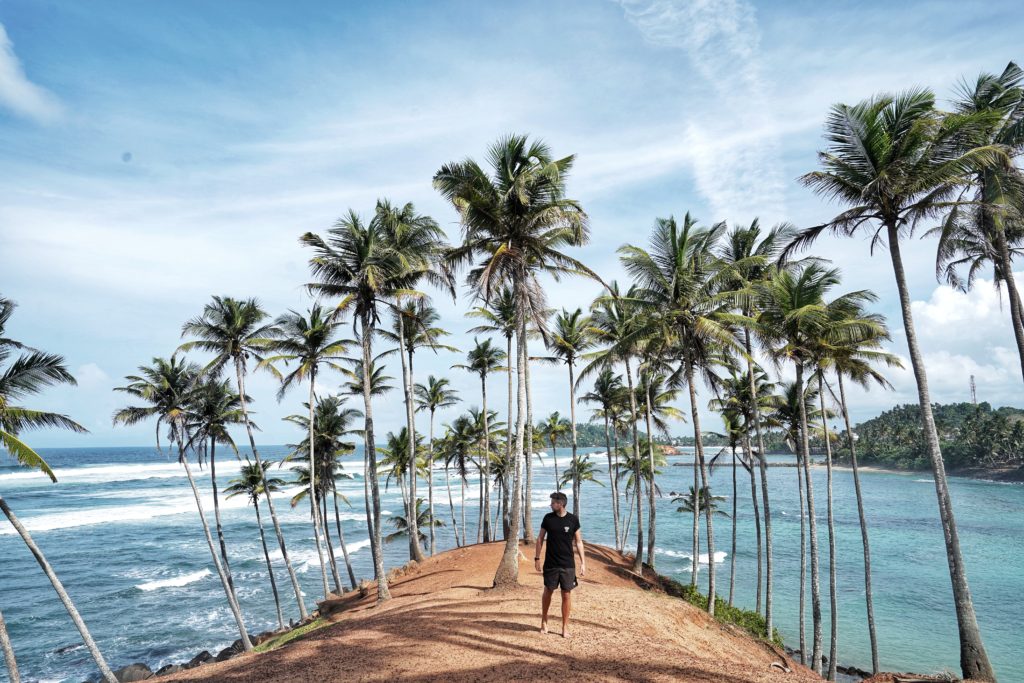 This area has most recently come to light through Instagram and it has become a super popular attraction for most Westerners and locals alike wanting to get the famous coconut tree photo here. The best part? The hotel is directly across the road from it! How awesome it that! You can beat the crowds easily and have the whole place to yourself if you get up early enough to avoid them.
Secret Beach
Sssh, this one is a secret. A tiny secluded beach and not the easiest place to reach, which is why Secret Beach is so much more beautiful. There is one small bar and a few locals selling coconuts there, so remember to take food and water with you. Search on Google Maps for Secret Beach bar and ask a tuk-tuk driver to take you there. You will need to walk about 10 minutes down the road since this is too steep for the tuk-tuks. The sunset is incredible!
How to get there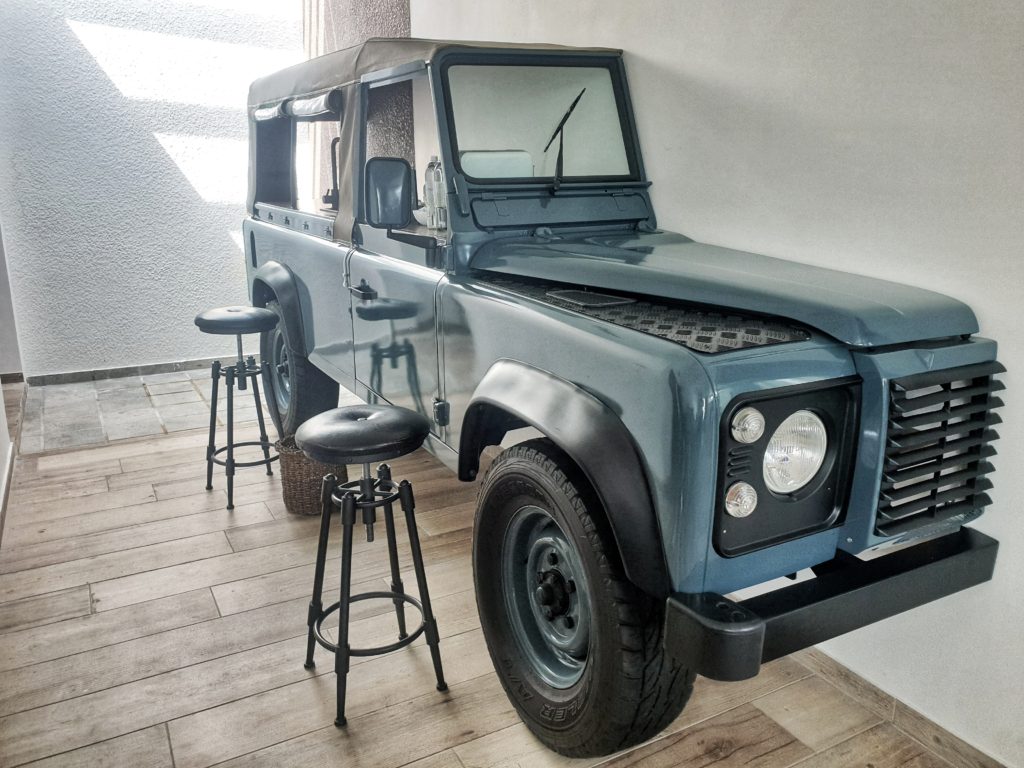 Triple "O" Six, Mirissa, Sri Lanka
+94 41 711 0006
Prices
The prices will vary depending on what time of year you stay – to check out the pricing click here.

We stayed in June 2019 and for our suite at Tripe O Six it would cost 88,000 LKR (£398) per night.
Extras
Restaruant on site with delicious food
Trips and tours can be booked through reception
Free beach towels provided
Daily water provided
24/7 security guard and gates
Summary
The suite is incredible! It is beautiful, modern, artsy and I am so glad that we chose to stay here for a few nights – its the ultimate luxury Sri Lankan experience!
The room and bed was fantastic, we had a super comfortable nights sleep and really enjoyed sitting on the terrace watching the sun set with a few cold drinks. I loved that we were literally a stones throw away from the main beach and the staff are so friendly, they can honestly not do enough for you to make your stay that little bit more comfortable than what it already is.
You will want to spend longer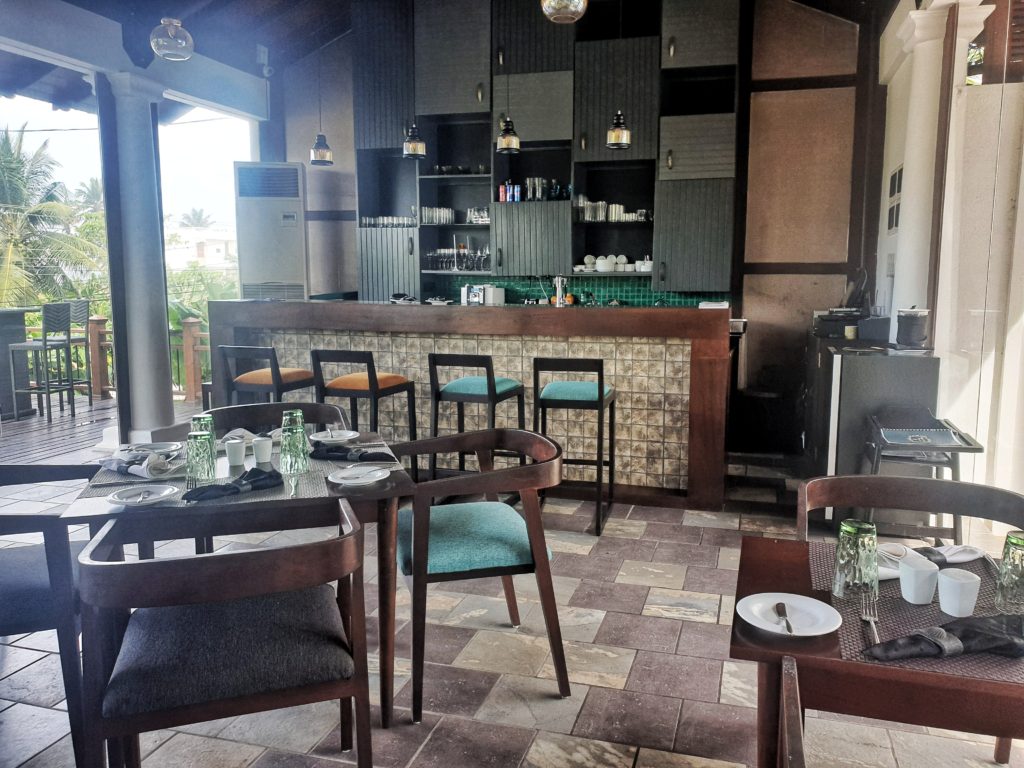 The landscapes around the hotel are breathtaking and you will find yourself soaking them up the whole time you're there. When you throw in the close-ish walking proximity to the town and all of the other attractions you are onto a winner! Not to mention the private roof top jacuzzi which you can enjoy at your own leisure.
If you are in Mirissa, Sri Lanka, and you want to have a unique luxury Sri Lankan experience, I would highly recommend Triple O Six.
***Thank you to Triple O Six for kindly sponsoring this post. All opinions are 100% honest & completely my own.