EXPLORING MORE
⇷☓⇸
There is a certain freedom to being a solo traveller, and one that I fully encourage. To start with, wanting a travel companion may be holding you back from booking that one-way ticket to Bangkok because 'it's not a good time for them' or you just can't find anyone with the same dreams as you.
That just leaves the possibility of solo travelling – 'you, yourself and well – I'. But don't despair! There are thousands of people that travel the world by themselves and its one of the best things you can possibly do.
Do it for yourself
The benefits being that – you run on your time, you get to socialise with new and interesting people in the exact same boat as you, can change your plans on a whim and go where you want to go.
Based on my own solo travels around the world, these are some of my favourite destinations for safe places to stay, activities and daily budgets.
Amsterdam, Netherlands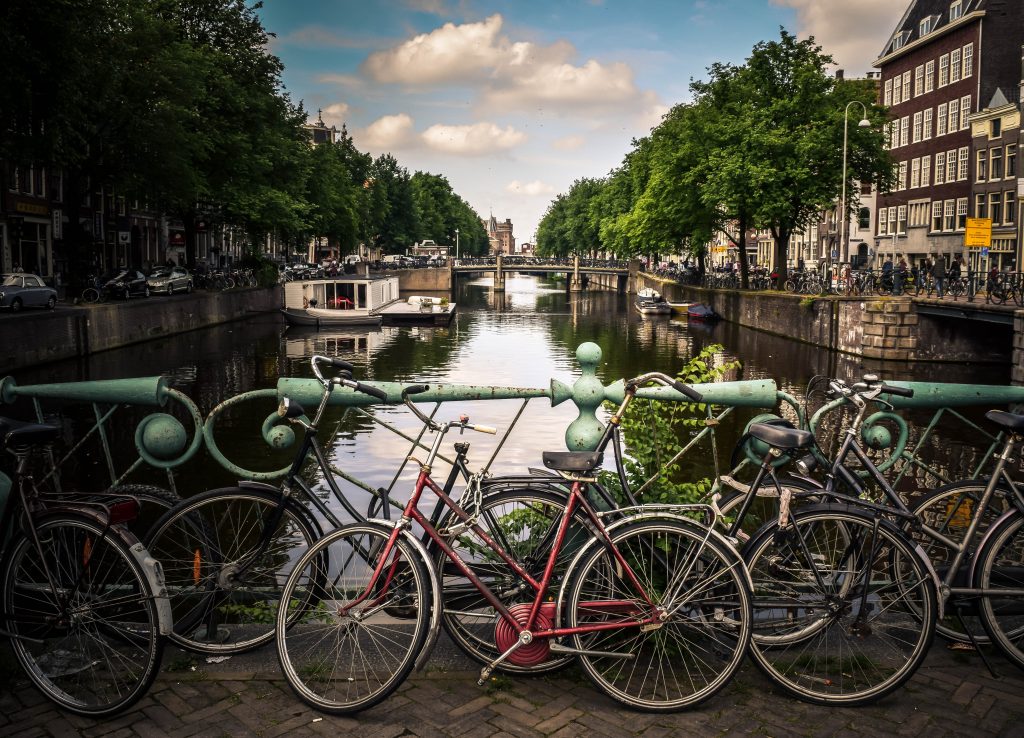 This has to be one of the most visually stunning cities in the world, in my opinion. With old brick buildings that gaze over a patchwork of canals lined with tiny cobblestone streets and alleys, what more could you want? As it happens the Dutch are extremely pleasant and welcoming, making you feel safe and secure whilst out and about exploring their city.
I spent four days here and had the best time mixing with fellow backpackers and the locals learning about their cultures and finding some amazing hidden spots.
Accommodation
I stayed in a medium sized hostel whilst I was there called Generator Hostel. It was in a great location, very central and an easy to walk to most of the attractions. The rooms were well kept, tidy, fairly spacious and reasonably priced at around £27 a night. There are so many other travellers in the same boat hanging out around the hostel and it is easy and quick to make new friends to enjoy the city with.
Activities
One of the best ways to explore Amsterdam I found was by using the 'Hop on, Hop Off' buses. For around £15-20you can safely explore the whole city and stop off at every tourist attraction it has to offer. It even offers a boat ride for a different vantage point. Be sure to stop by Anne Franks house museum and of course the Heineken Brewery Experience.
Daily Costs
For the solo traveller on a budget, I would suggest that £60-80 a day would be ideal, and this would include staying in a hostel, eating out at reasonably priced food places, using the local transport and going to the free or cheap tourist attractions. However, if you want hotels and to eat out more expect costs to be higher.
Siem Reap, Cambodia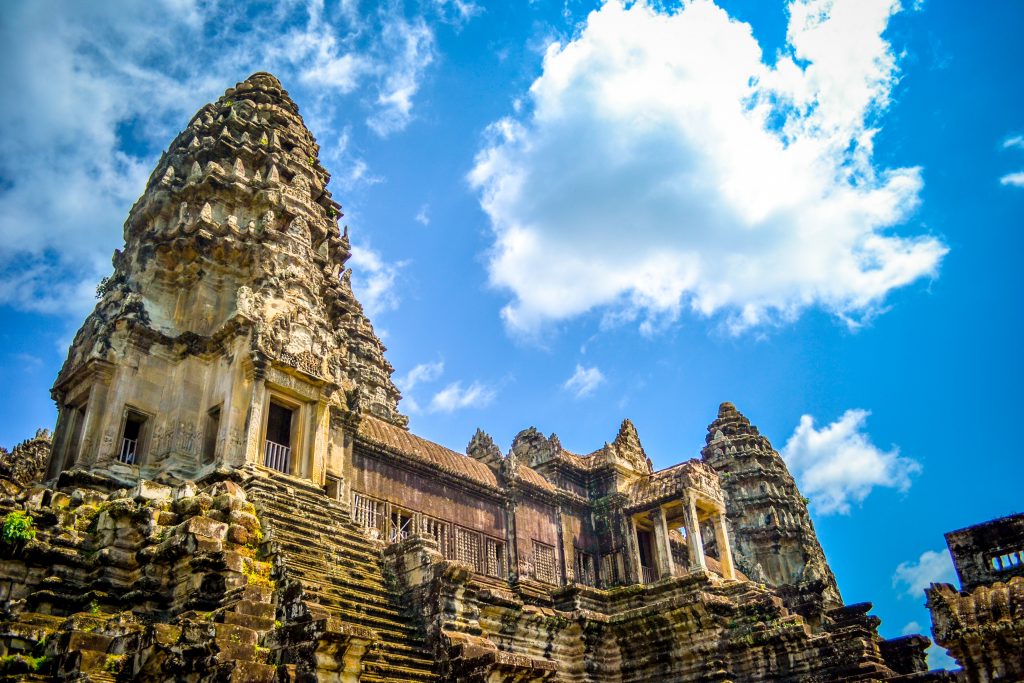 Most notably known for its mystic ancient ruins and temples, of which have been in many movies such as Lara Croft's Tomb Raider, Siem Reap offers a world of adventure to solo travellers. From lively night markets, French style houses and water festivals to the animated 'Pub Street'there is a lot to do here.
The Cambodians are nice enough and willing to help should you find yourself lost or trying to find a great place to eat. Be prepared to throw yourself into some amazing culture!
Accommodation
When I visited Siem reap I stayed at Naga Angkor Hostel which is the quieter sister hostel to Mad Monkey. Generally, with hostels in Siem Reap, a bed in a dorm room starts around £2 per night but can reach as high as £5. Private rooms begin around £6 at a cheap guesthouse. Free Wi-Fi is generally standard but always check before you book. I found this hostel to be extremely friendly, I made new friends there on a daily basis and felt quite at home in this atmosphere.
Activities
Whilst in your hostel and dorms, I found it best to try and join groups or other solo travellers. That way you can travel safely (and cheaply) in groups to the famous Angkor Watt temples for the beautiful sunrise and also around the night markets and night life down Pub Street which can get pretty loud and fun.
Daily Costs
I would suggest around £20-30 a day which is based on staying in cheap hostels, eating street food and using local transport around the city. A day's hire of a tuk-tuk from the town around the major temples at Angkor Wat and back should cost around £11-20. You can eat rice and noodle dishes for 70p, and lunch meals at restaurants for around £1.50. For main meals at dinner time, outdoor markets and street restaurants have dishes for as little as £1.50. Bargain!
Melbourne, Australia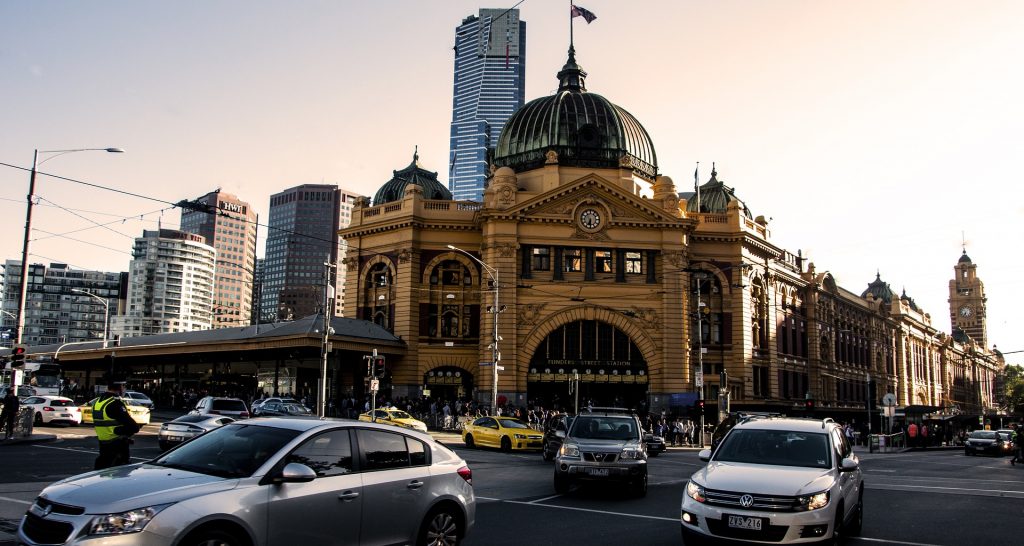 It is dubbed Australia's main bar capital and a lively hub of food festivals, live music and arty night life. The main CBD has so many well-known and secret bars it's hard to pick which you want to try out first. Add on the hundreds of quirky of restaurants and cafes and you will have decided very quickly that you just need more time to explore Melbourne to its full capacity.
This is a city I lived in for ten months and whilst out and about at all times of the day I never once encountered any trouble or issues. I have honestly never felt more at home than I did here and would happily continue to live and work there.
Accommodation
When I first got to Melbourne I stayed in Base, St Kilda which is right next to the beach and a short tram ride away from the main CBD. It's also right next to Luna Park which is a 'must see'destination for some awesome photos in front of its façade. On average across most hostels you will be looking at Dorm rooms with 8-10 beds about £12-15 and smaller dorms (4-6 beds) for around £15.
I found St Kilda to be fine most of the time I stayed there, however it has been known to be popular with a lot of the homeless scene. You can always stay in the CBD but it can also have the same issue. However, from my experiences I never felt threatened or intimidated by them.
Activities
One of the best things to do in Melbourne, and one which I enjoy the most, is to land yourself in the CBD and aimlessly walk around. Discover the hidden alleyways with secret bars tucked down them, find the amazing graffiti and artwork and experience its fantastic bars, cafes and restaurants.
You can easily find pizza parlours (my favourite is 70Grams), noodle bars, and cafes where you can eat for under £7.Head to Sea Life, the Museum, the botanical gardens and the Eureka tower for some spectacular views of the city. You certainly won't be at a loss for things to do here.
Daily Costs
Australia in general isn't exactly cheap, especially if you are not working. But on average I would say you would need around £40-60 a day which would include staying in a hostel, eating and drinking out and using local transport. Be sure to pick up a Myki card (costs £3 and then money to top up) which you can use on Trams and Trains (trams in the CBD are free). Uber is huge is here so if you have the app be sure to use that too. Obviously if you stay in hotels and go to more upmarket restaurants you will be paying a lot more so factor this into your trip.
Ubud, Bali
One of the more exotic places to visit, this is any solo travellers dream destination due to the beautiful beaches, wild monkey forests, mystical water temples and of course the picturesque rice paddies. Ubud has a great mix of tourists and locals which gives it a really safe feel to it, especially when the locals constantly say 'Welcome home'to you making you feel wanted and respected too.
Bali is definitely a more popular place to visit but it still has its charms and a great sense of adventure too.
Accommodation
I stayed in an upmarket resort called Goya Boutique Resort as I decided to splash out a bit and live luxuriously, having my own private villa with its own pool. You will be looking at around £150-300 per night but it is totally worth it. I felt super safe, with every need looked after by the friendly and willing staff and thoroughly enjoyed my stay there. However, if you are after something a bit cheaper, then you can always stay in a guesthouse or a hostel which usually costs around 120,000-200,000 IDR (£6-11) per night. Most hostels do not offer private rooms, though free Wi-Fi and free breakfast are generally included.
Activities
Ubud offers a lot of attractions, with the most popular being the monkey forest where you can walk through the dense depths of the trees and play with the cheeky monkeys. It offers some unique chances to have photos with them and explore many of the ancient ruins and sacred temples that make up the forest. Admission is around 40,000 IDR (£2) for adults. Be sure to head to the water temples, the rice paddies, volcano hikes, volcano lunches and the delicious food and bars scattered through the town.
Local Food
Local food is exceedingly cheap, usually under 10,000 IDR (50p) for street food whereas a basic local meal will cost closer to 15,000 IDR (80p). Western food is a lot more expensive but is still affordable at around 125,000 IDR (£7). Fast food will cost around 60,000 IDR (£3) while a beer at the bar will be around 23,000 IDR (£1). Don't forget to barter a bit and never take anything at face value, there is always some wiggle room to get prices down.
Daily Costs
While the accommodation ranges in price, the food and activities are fairly reasonable still to the solo traveller and you will be looking at around £30-60 for a hostel/guesthouse, eating out (including street food) and doing a few of the activities Ubud has to offer. Transportation around Bali is very cheap and you can get taxis for around 60,000 IDR (£3) and private mini vans across the island for around 200,000 IDR (£11).If you want to live a bit more lavishly then be aware the costs will go up significantly.