TRAVELLING ON THE ROAD
⇷☓⇸
What is a Digital Nomad?
'This is an individual who leverages technology and the internet to work remotely and generally conduct their lifestyle in a nomadic way from anywhere in the world.'
The life of a travel blogger in recent years has boomed dramatically with the likes of 'Do You Travel' and 'Gypsea Lust'rising to fame on social media platforms making us dream we had their lives. With glamorous photos being uploaded on a daily basis of warm exotic beaches, white snow-capped mountains, dense green jungles and crystal clear blue oceans it's hard not to dream of being able to live and work that life full-time.
Just to be clear, this isn't a guide on how to become a digital nomad. This article aims to give you advice on switching to the digital nomad life and the pro's and con's that come along with this job. Having led this lifestyle now for numerous years I have witnessed and lived through some of the best times of my life, but also through some of the most stressful and anxious too.
How I became a Digital Nomad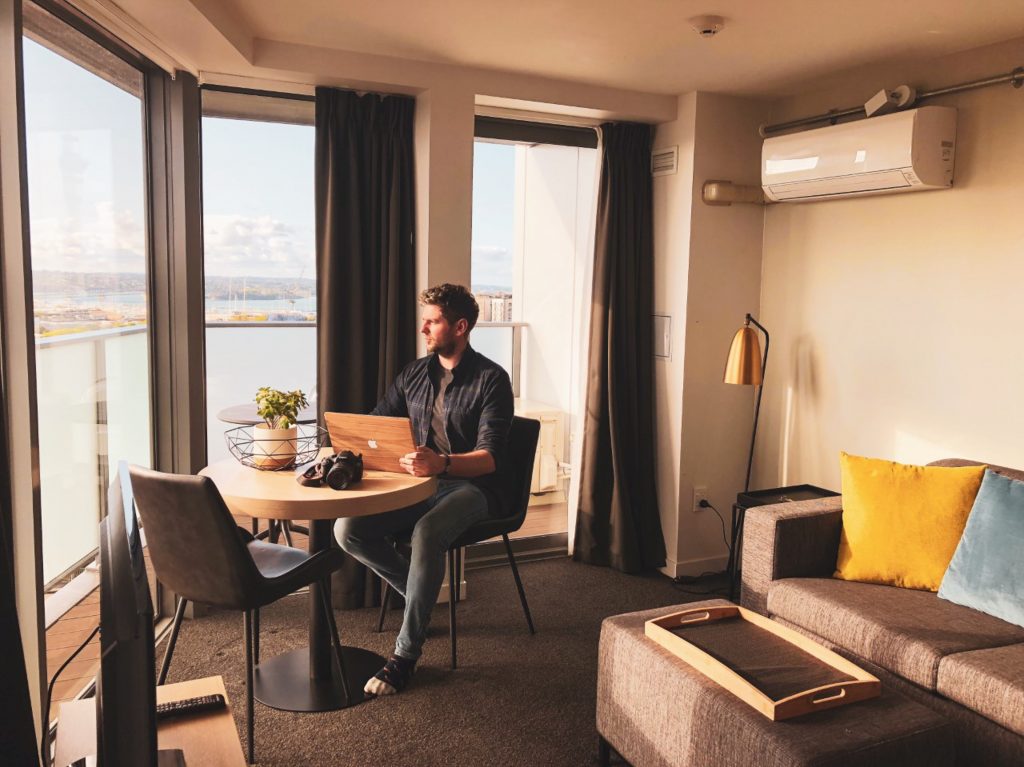 In July 2015, I was living in the UK nursing a broken wrist after a skateboarding accident and so I was off work for eight weeks. During this time, I figured that I may as well try and go on holiday somewhere. As a joke, I started looking at Thailand, Peru and Hawaii to see what deals I could find and wondering how I would look once my cast came off and half my arm would still be white from not seeing the sun. This was also the same time when Duke Dumontreleased their music video for 'I Got U'which is about a guy exploring and living his dreams in Thailand through a virtual reality helmet. And that's when I realised –
'I wanted that life and I had to go travelling'
So, I booked a one-way ticket to Bangkok and started to save like crazy. I moved back home to my parents so I could save money on rent, I bought the cheapest food I could in supermarkets like Aldi & Lidl, I started selling all my possessions, I rarely went out and if I did I kept it as cheap as possible. The way I stayed strong was by telling myself that if I didn't have that drink down the pub with my friends, then that would buy me a whole bunch of drinks on a beach in Thailand instead.
Blogging & Social Media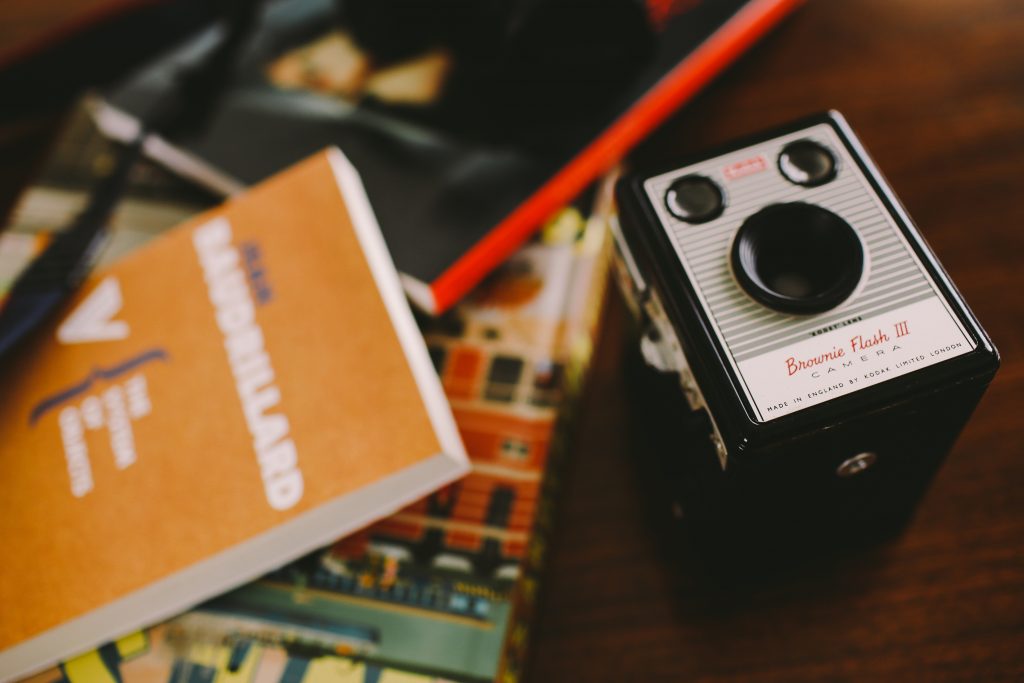 Before I even left for Bangkok I started my blog – www.taketheleaptravel.com  on WordPress and started to document my preparations for travelling. I also started up my Instagram's @explorewithleeand @taketheleaptravel, by posting regular photos and videos. Once I was actually travelling my followers, likes and engagement shot up dramatically and this led me to be able to become ambassador for different brands and clients promoting products that I myself needed and used while backpacking.
Alongside this I posted regular blog articles (when I managed to get Wi-Fi) and wrote many guest articles for other bloggers and travel brands. I do this almost on a weekly basis to keep my blog looking and feeling fresh, while keeping the content up to date for my readers with as much content as I can possibly provide.
Working While Travelling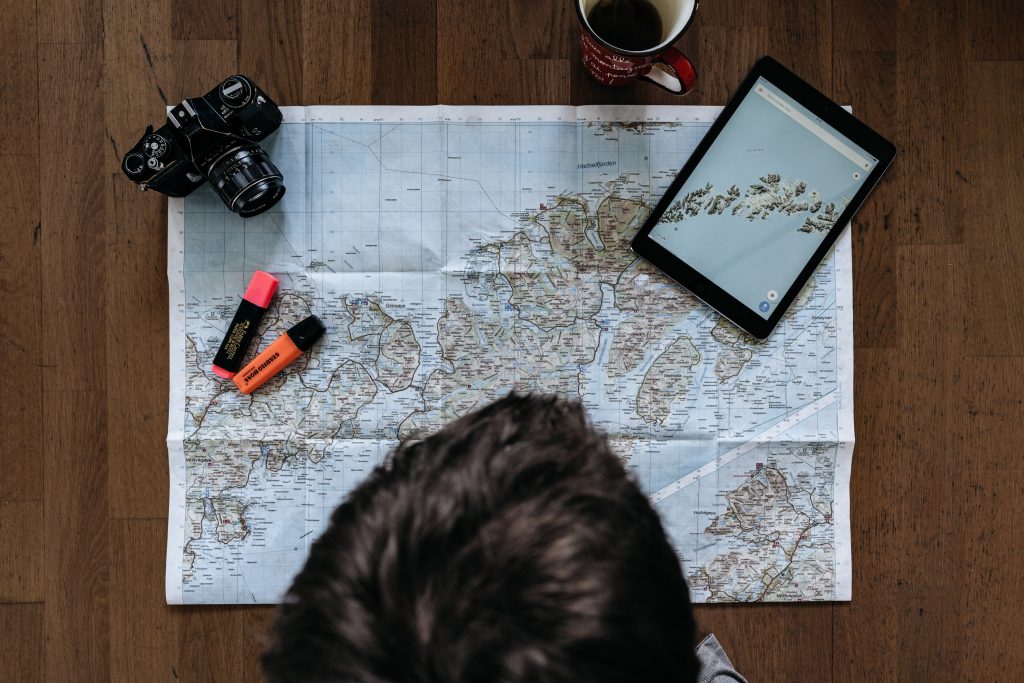 The first four months I spent backpacking through Thailand, Laos, Cambodia, Vietnam, Bali, Singapore and Malaysia which I primarily survived off my savings. However, once I landed in Melbourne I looked to get work there while on my year Working Holiday Visa. I found a digital nomadic lifestyle consists of a mixture of working on the go in physical jobs, but in different countries and also online through blogging and social media. I always found work in retail as an assistant manager or store manager which allowed me to still have the time to blog and write as well as saving for travelling and going on small trips.
For me, working while travelling is a necessity.
I wouldn't get very far otherwise and I tend to live by this motto:
'Work hard, Save hard, Travel & Repeat'
I also earn money as a travel writer, ghost blogger and an author of fiction where I earn a small amount of money from various collaborations and blogging for Budgetair.co.uk. I definitely view myself as being extremely lucky to have so many different sources of income that I can live off and save with. To ensure you can travel further and longer you definitely need to be more stringent and money savvy to get the most out of what you have.
How Do You Work While Travelling?
It's all about balance and keeping your priorities straight. There are many different ways in which you can travel as a digital nomad, and for me I find the best way that suits me is to fit work around travel. It is unfortunately a necessary evil in order to do what you love.
There are so many options available as well such as: Holiday Work Visas, teaching English in foreign schools, charity work, working in hostels for free accommodation and teaching various skills that you may have (like scuba diving).
Advice on Becoming a Digital Nomad 
You may have realised that there are two different types of digital nomad: Freelancing & Work as you go.
Freelancing
Thanks to the internet you can do almost any job online now where nearly all of your personal skills are transferable to earn you an income. It is also important to remember not to limit yourself to just one career or providing one service to just one client. Ensure that you are reaching as many possible clients to build up your business and start to increase your income and client base. There are hundreds of thousands of potential clients looking for your skill sets and are willing to pay for them – use sites like Fiverr to promote them.
The best way to do this is to sit down and write out all the skills and experience you have, whether its qualifications, degrees, masters, knowledge in apps, software, websites, HTML, coding, fashion, creative writing, or proof reading, these are all services clients require. Build up a portfolio and gain testimonials quickly. Be prepared to work for free in the beginning and start charging later. However, be very selective about who you work for and limit the time you give them with mutually agreed, achievable goals and ensure they pay with a reference, a testimonial and maybe some link backs. Plus, always ensure the work (and the client) is interesting, relevant and something you can be proud to refer to.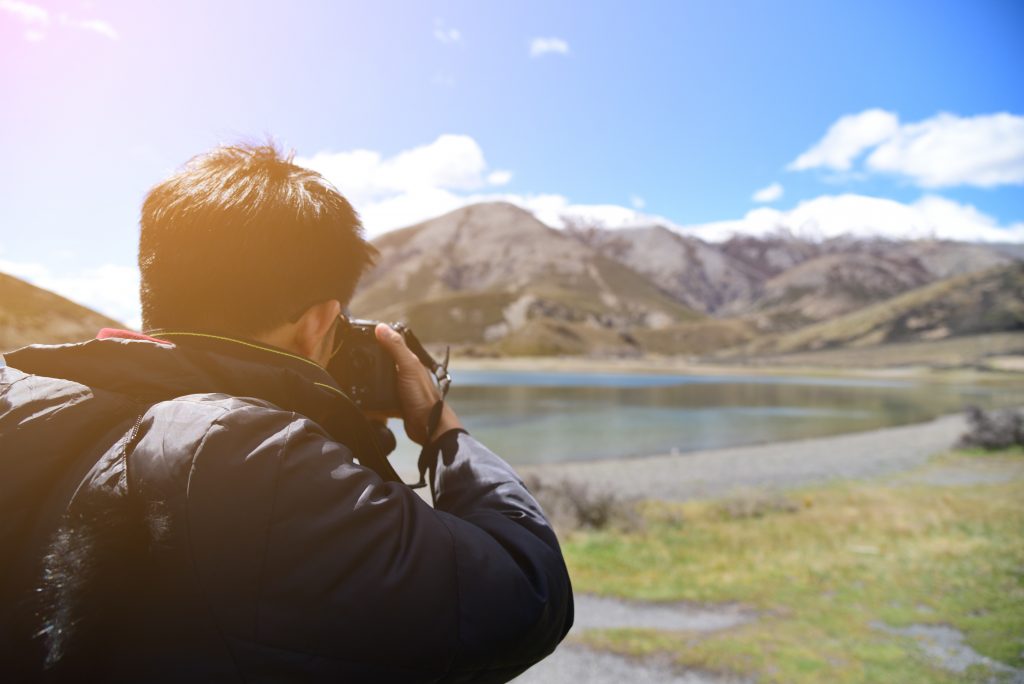 When you do start earning money, ensure to save as much as you can and only pay out for the necessities. Be prepared for quiet months such as August, December and January when clients will be on holiday and work in not their priority and where you will hardly earn anything.
Most importantly, remember that you are not alone. There are so many freelancers out there that you can always learn new ways to improve, adapt, and prosper. It is not the easiest lifestyle to maintain at first and you will suffer through self-doubt, set back after set back and plenty of rejections. Just remember it's a numbers game! Keep plugging until someone finally say yes and then give it your all to make sure word spreads and other clients are sent your way.
Work as you go
This is definitely the best option for those of you where travel is the ultimate goal and is more important than a career. The best way to do this is to head to whatever country you want to visit first and work for a job that you're not too worried about leaving. Save as much as you can, explore your immediate surroundings, make new friends and enjoy yourself and then head to the next destination and start all over again.
Remember!
Most countries offer a year for Working Holiday Visas, and remember that most have age restrictions of thirty years old.
There is also nothing to say that you can't mix the two either. Freelancing while working as well, is a great way to still have a source of income when you are back on the road until you reach the next place where you end up working. Once your businesses start to take off there is nothing to stop you from continuous travel.
The best thing to remember that it's about having fun, living the dream, making new friends, experiencing new cultures, growing as a person and getting away from the normal 9-5 lifestyle.
The Essentials of a Digital Nomad
The best advice I can give is to just keep it simple. You are going to have to carry this around with you while jumping on and off planes, buses, trains, motorbikes and cars so you don't want to be weighed down too much.
A lightweight laptop– I have always used a MacBook Air for my laptop and it has been the best investment I have ever made. Its lightweight, super slim, fast and perfect for all my blogging and travelling needs.
At least two external hard drives – Don't just back-up to one hard drive because if you lose that one you're screwed. Back up to two and have one in your checked-in luggage and one in your carry-on when travelling or if you're travelling in a couple take one each.
A reliable smartphone– When it comes to phones I am Samsung through and through. Its reliable, interchangeable, cheap to fix, and in my experience, rarely breaks. I primarily use it for the camera, music, social media and keeping in touch with friends, family and emails. Don't forget to get it unlocked so that you can use sim cards from different countries.
A high-quality camera– Depending on your phone and how important photography is to you a decent camera may or may not be a priority for you and it's not a necessity because they are heavy and big pieces of kit. That being said I have a Canon 1200D and its quality is absolutely superb and well worth the investment for high resolution and quality photos/videos of my travels. Don't always buy brand new either, look for second hand as well as they're cheaper and just as good if looked after and serviced well.
A decent carry-on bag – I currently use a Kathmandu backpackwhich is perfect for my travelling needs and has compartments for everything. I manage to squeeze in my loose clothes, laptop, camera, chargers, tablet, documents, food, drink and anything else I may need at the time.
A sturdy backpack– This is a must have and one that should be looked into very carefully for your specific needs. I use my 70L Hybrid backpackfrom Kathmandu, which has a suitcase style opening (try and avoid top opening backpacks as it's so hard to get to your stuff at the bottom) and it also has a handy trolley for when I get lazy.
Multi adapter travel plugs– Trust me, you will need at least two or three of these due to either loss, power surges or just not working anymore. Always be prepared.
Other Advice for Digital Nomads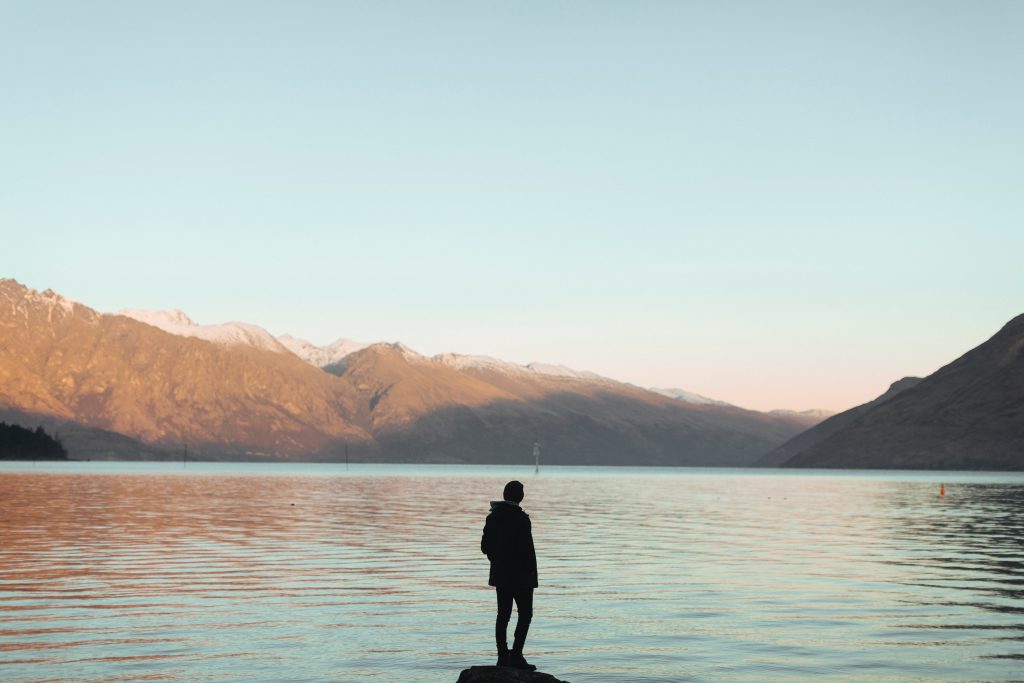 Do you really want to work and travel? You unfortunately can't do one without the other so be prepared for work being a constant in your life as well travel. It isn't all the fun and glamour you see on social media, there is a lot of hard work, sweat and tears going on behind the camera.
What do you want to achieve? For me my lifestyle is a pretty unique one which I hugely enjoy and keeps me happy. I am able to travel, write my blogs and fiction and see new and exciting places every day. However, at the same time I also know I have to work to keep the dream alive. Be clear in your own mind what you want to achieve and whether this is really for you.
What are you prepared to give up? The idea of exotic lands far away and honestly a huge pull for most of us and we think at the time that we would go if we could without a second thought. But would you really want to leave your family, friends, pets and ties you have back home? You would have to go a long time without seeing any of them and you have to be content with that. Yes, there is Skype and other means of communication, but it's not the same as being able to hug that person in the flesh.
It's okay to go home. After saying the above, its honestly fine to go home and touch base. The great thing about being a digital nomad is that you can still freelance while seeing your loved ones.
Enjoy the journey!  It's not about the destination but the journey itself, so remember to embrace the new countries, cities, cultures and all the corners of the world. You will face new opportunities and challenges and I can guarantee that you will be happy you took the leap.